Compiled by Willie Bodenstein





Google Banner Ad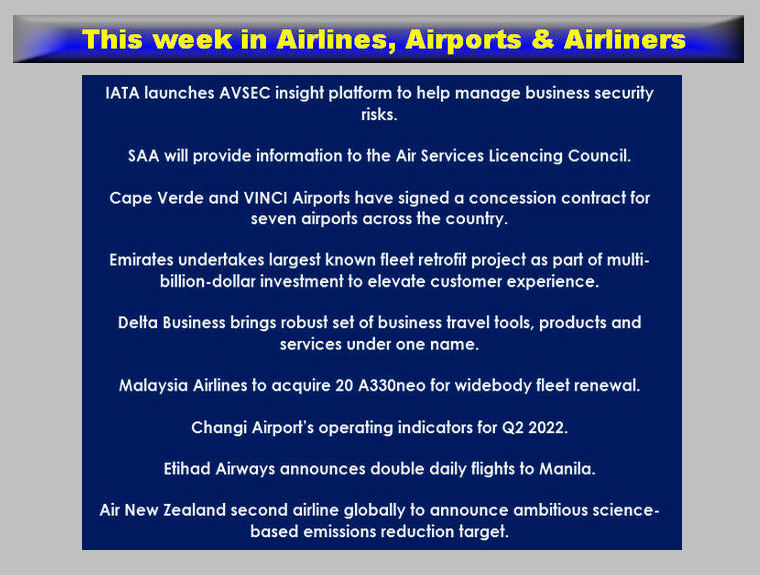 IATA LAUNCHES AVSEC INSIGHT PLATFORM TO HELP MANAGE BUSINESS SECURITY RISKS.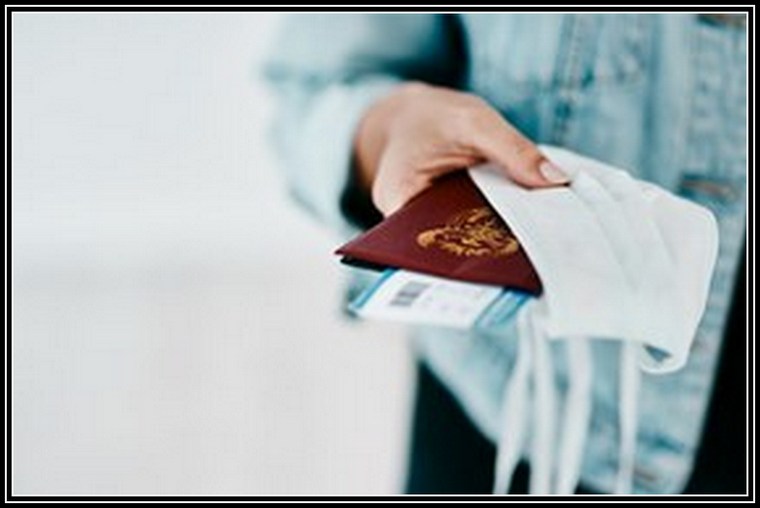 The International Air Transport Association (IATA) announced the launch of AVSEC Insight, an online platform offering users a comprehensive range of timely, open-source, information to aid in identifying potential security risks and threats to their operations and businesses.



"Monitoring risks is both difficult and time-consuming, particularly for airlines with international operations. Adding destinations means more intelligence collection and monitoring is required. AVSEC Insight responds to this challenge by gathering risk-related information from a wide variety of sources, including niche and local-language news media as well as NOTAMs (Notice to Air Missions) and other official sources. It enables users to manage and identify business risks at early stages, monitor them in real time, and conduct post event analysis. The tool covers threats and continuity risks from natural disasters, civil unrest and protests, geopolitical developments, transnational crime and cybersecurity naming a few," said Matthew Vaughan, IATA's Director Aviation Security and Cyber.
The subscription-based service provides an intuitive user-friendly interface. Information can be customised to risk profile and operational needs, by country, city, airport or flight information region (FIR). Better and faster identification of risk means safer and more secure operations and resource optimisation. Moreover, AVSEC Insight incorporates advanced machine learning and natural language processing capabilities to ensure the platform becomes more intelligent and robust as the dataset grows.
"Recent events have shown the enormous value of being able to track, assess and respond to potential risks in real time, particularly in a dynamic and fast changing industry such as aviation. AVSEC Insight is a vital tool for any organization in the aviation value chain or that manages mobile workforces and/or the time-sensitive movement of assets," said Nick Careen, IATA's Senior Vice President Operations, Safety and Security.



SAA WILL PROVIDE INFORMATION TO THE AIR SERVICES LICENCING COUNCIL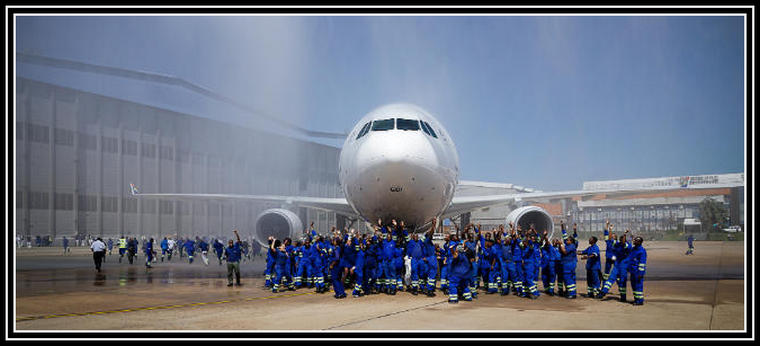 South African Airways (SAA) confirms receipt of a letter from the Air Services Licensing Council (ASLC) citing a few possible breaches of the Air Services Licensing Act No 115 of 1990 and directing SAA to provide certain information to afford the Council an opportunity to ascertain SAA's compliance and/or non-compliance with the Act.



SAA is currently studying the contents of the letter and will be responding fully to the ASLC within or before the timeframe provided by the council.
SAA assures its customers and the public that the matters raised in the letter are of an administrative nature relating to the SEP transaction that is currently being negotiated by the Government, as the shareholder as well as issues relating to SAA's interaction with the ASLC, the submission of financial statements and internal staff movement.
The questions raised in the letter do not impact on SAA's current and future operations as well as the quality of the services provided by SAA. To that end, both local and regional services are continuing uninterrupted.
Google Block Ad

CAPE VERDE AND VINCI AIRPORTS HAVE SIGNED A CONCESSION CONTRACT FOR SEVEN AIRPORTS ACROSS THE COUNTRY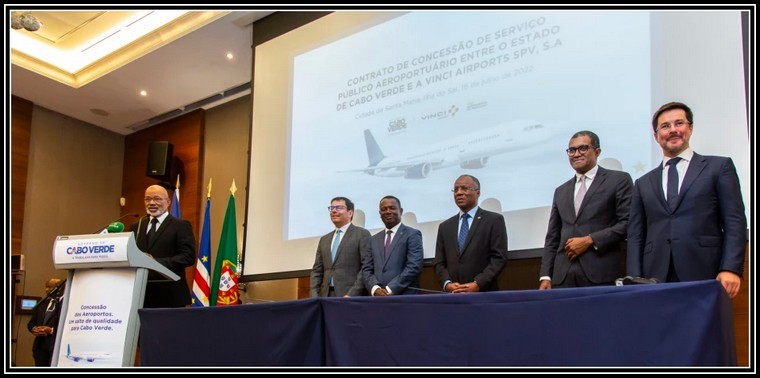 The contract covers four international airports (the capital city Praia, Sal, São Vicente and Boa Vista) and three domestic airports (São Nicolau, São Filipe and Maio).


Over a 40-year period, VINCI Airports and its Portuguese subsidiary, ANA (owning, respectively, 70% and 30% stakes in the concession company) will be responsible for financing, operating, maintaining, extending and upgrading the airports.
The financial arrangements for the project are expected to be finalised by mid-2023, when the new concession company will begin operating the airports.
As a result of the country's strong economic growth, stable political environment and thriving tourism sector, air traffic rose by an average of 5.6% each year between 2010 and 2019, with passenger numbers reaching 2.8 million. Despite the Covid-19 pandemic impacting most tourist destinations worldwide, air traffic reached 80% of 2019 levels in the second quarter of 2022.
VINCI Airports aims to support Cape Verde's tourism strategy through a project tailored to suit each airport (factoring in different passenger segment and island-specific considerations). The archipelago's cultural identity will be reflected in the architecture and customer experiences at the airports.
Furthermore, VINCI Airports will implement its environmental action plan, which involves developing solar and wind power.
This opportunity in Cape Verde will enable VINCI Airports to build on ANA's 10 years of experience as a concession holder serving 10 Portuguese airports.
"We are very proud to announce this partnership with the Republic of Cape Verde. Our shared vision is to boost the country's tourism industry through a long-term growth strategy. Improving the airports' links and performance will have a positive impact on the country. VINCI Airports is deeply committed to helping the Cape Verde archipelago realise its full potential over the course of this long-term partnership." Nicolas Notebaert, CEO of VINCI Concessions and President of VINCI Airports.
EMIRATES UNDERTAKES LARGEST KNOWN FLEET RETROFIT PROJECT AS PART OF MULTI-BILLION DOLLAR INVESTMENT TO ELEVATE CUSTOMER EXPERIENCE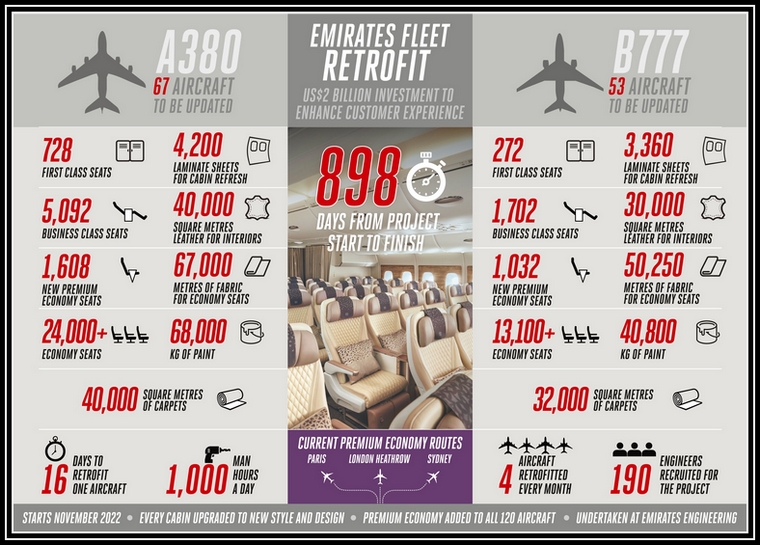 Emirates has kick-started its plans to upgrade the entire interior cabins of 120 Airbus A380 and Boeing 777 aircraft - two of the largest commercial aircraft types in service today.

This ambitious project, representing a multi-billion-dollar investment to ensure Emirates' customers "fly better" for the coming years, officially commences in November and is managed entirely by Emirates' Engineering team.
The target is to completely retrofit four Emirates aircraft from start to finish every month, continuously for over 2 years. Once the 67 earmarked A380s are refreshed and back in service, 53 777s will undergo their facelift. This will see nearly 4,000 brand new Premium Economy seats installed, 728 First Class suites refurbished and over 5,000 Business Class seats upgraded to a new style and design when the project is complete in April 2025.
In addition, carpets and stairs will be upgraded, and cabin interior panels refreshed with new tones and design motifs including the iconic ghaf trees which are native to the UAE.
No other airline has handled a retrofit of this magnitude in-house, and there's no blueprint for such an undertaking. Therefore Emirates Engineering teams have been planning and testing extensively, to establish and streamline processes, and identify and address any possible snags.
Trials began on an A380 in July, where experienced engineers literally took each cabin apart, piece-by-piece and logged every step. From removing seats and panelling to bolts and screws, every action was tested, timed and mapped out. Potential impediments to completing the installation of Emirates' new Premium Economy Class or the retrofit of the remaining three cabins in just 16 days were flagged and documented for expert teams to review and address.
As part of the programme, new purpose-built workshops will be set up at Emirates Engineering to repaint, re-trim and re-upholster Business and Economy Class seats with new covers and cushioning. First Class suites will be carefully disassembled and sent to a specialised company to replace the leather, arm rests and other materials.
From the trials, Engineers discovered several unexpected solutions for instance: that existing food catering trucks could be easily repurposed to move parts destined for refurbishment from the aircraft to the workshop for their refresh, as these vehicles had doors of the right width and offer sufficient space.
Until the retrofit programme starts in earnest in November, a cross-disciplinary team has been assembled to regularly review the planning process, address any issues, and track updates on various aspects of the project such as procurement, staffing, and training.
Emirates' new Premium Economy cabin class, which offers luxurious seats, more legroom, and a service to rival many airlines' business offering, is currently available to Emirates customers travelling on popular A380 routes to London, Paris, Sydney. More customers will be able to experience the airline's new Premium Economy cabins starting from year end, as the retrofit programme picks up momentum.
Google Block Ad
DELTA BUSINESS BRINGS ROBUST SET OF BUSINESS TRAVEL TOOLS, PRODUCTS AND SERVICES UNDER ONE NAME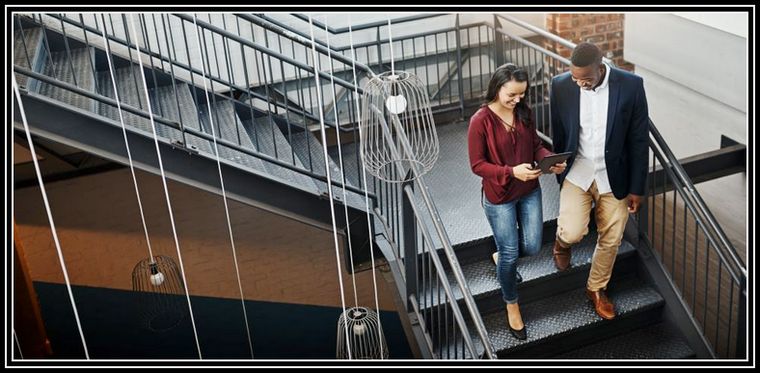 Delta is rebranding its robust set of business travel tools, products and services under one, all-encompassing travel solution: Delta Business.
Having all its business travel offerings under one name will provide a consolidated experience for Delta's corporate and travel agency customers, reinforcing the value and benefits Delta provides across all aspects of its partnerships.


By partnering with Delta Business, corporate and agency customers can take advantage of best-in-class services, premium benefits and award-winning account support-including offerings existing customers already enjoy and additional services rolling out soon.
The first of many new offerings under the Delta Business brand to be introduced to U.S.-based, qualifying B2B customers include new digital self-service capabilities to issue digital Delta Sky Club passes and Complimentary Medallion Status. Global Sales will also launch a new interactive, Sustainability On-Demand dashboard for customers to track CO2 emissions, progress and top travel markets based on their emissions footprint, with more features to come. More information on these new offerings will be shared over the next several weeks.
"As part of our Listen. Act. Listen. mission, all of these efforts are in response to customer feedback," said Bob Somers, Senior Vice President - Global Sales at Delta Air Lines. "Delta Business highlights the value we provide to our customers, and it creates streamlined transparency into all the benefits our customers receive. It's something customers have been asking for, and we're proud to deliver the new, simplified brand."
The Delta Business brand will roll out across our full range of B2B tools and offerings over the next several months. 
MALAYSIA AIRLINES TO ACQUIRE 20 A330NEO FOR WIDEBODY FLEET RENEWAL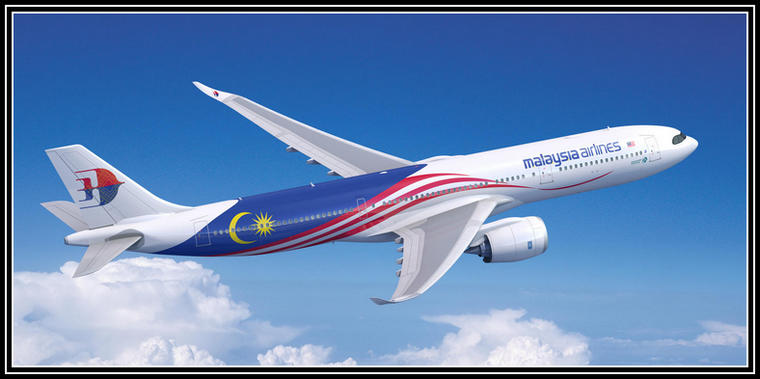 Malaysia Aviation Group (MAG), parent company of Malaysia Airlines, has selected the A330neo for the carrier's widebody fleet renewal programme. The initial agreements cover the acquisition of 20 A330-900 aircraft, with 10 to be purchased from Airbus and 10 to be leased from Dublin-based Avolon.



The announcement was made at an event in Kuala Lumpur, attended by MAG CEO Izham Ismail and Airbus Chief Commercial Officer and Head of International, Christian Scherer, who signed a Memorandum of Understanding (MOU) for the aircraft to be ordered from Airbus. The agreements with engine manufacturer Rolls-Royce and Avolon were also signed at the ceremony.
Powered by the latest Rolls-Royce Trent 7000 engines, the A330neo will join the carrier's fleet of six long range A350-900s and gradually replace its 21 A330ceo aircraft. The carrier will operate the A330neo on its network covering Asia, the Pacific and the Middle East. Malaysia Airlines will configure its A330neo fleet with a premium layout seating 300 passengers in two classes.
Izham Ismail said: "The acquisition of the A330neo is a natural transition from our current A330ceo fleet. The A330neo will not only provide fleet modernisation and enhanced operational efficiency, but will also meet environmental targets through reduced fuel-burn per seat, while keeping passenger safety and comfort at its core. This is a significant milestone as MAG moves towards the successful execution of our Long-Term Business Plan 2.0 to position itself as a leading aviation services Group within the region."
In addition to the renewal of the widebody fleet, Airbus and MAG also signed a Letter of Intent (LOI) to study a wider collaboration in the areas of sustainability, training, maintenance and airspace management.
Christian Scherer said: "Malaysia Airlines is one of the great Asian carriers and we are proud and humbled to be its preferred supplier of widebody aircraft. The decision is a clear endorsement of the A330neo as the most efficient option in this size category for premium operations. It's also the clear winner in terms of in-flight comfort and we are looking forward to working with Malaysia Airlines to define an exceptional cabin experience."
The A330neo is the new generation version of the popular A330 widebody. Incorporating the latest generation engines, a new wing and a range of aerodynamic innovations, the aircraft offers 25% reduction in fuel consumption and CO2-emissions. The A330-900 is capable of flying 7,200nm / 13,300km non-stop.
The A330neo features the award-winning Airspace cabin, providing passengers with a new level of comfort, ambience and design. This includes offering more personal space, larger overhead bins, a new lighting system and the ability to offer the latest in-flight entertainment systems and full connectivity. As with all Airbus aircraft, the A330neo also features a state-of-the-art cabin air system ensuring a clean and safe environment during the flight.




Google Banner Ad



CHANGI AIRPORT'S OPERATING INDICATORS FOR Q2 2022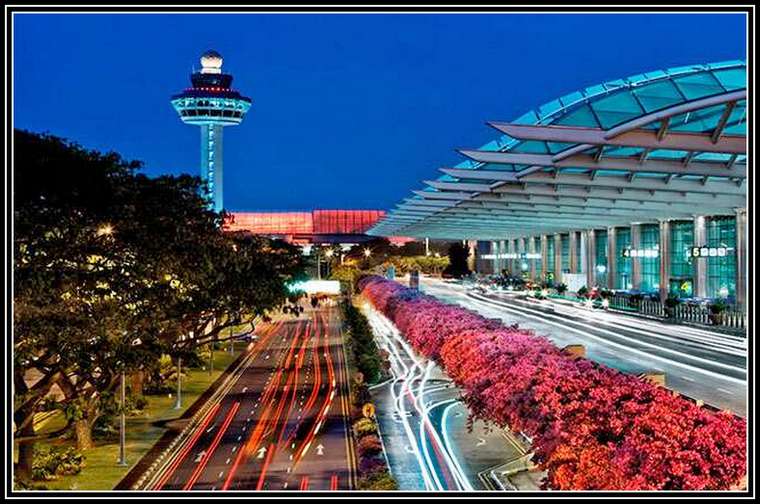 Singapore Changi Airport handled 2.93 million passenger movements in June 2022, reaching 50.3% of its pre-Covid traffic in June 2019. Aircraft movements, including both landings and take-offs, totalled 18,400 (58.6% compared to June 2019), while airfreight throughput registered 163,000 tonnes for the month, a 1.4% increase year-on-year.


On a quarterly basis, the airport registered total passenger traffic of 7.33 million from April to June 2022, which is 43.6% of pre-Covid levels and 14 times compared to the same period last year. Aircraft movements clocked 50,500 in the same period, reaching 53.5% of pre-Covid levels (96.8% year-on-year). Passenger traffic to and from the Americas rebounded strongly to exceed pre-pandemic levels by 7.13%, supported by the addition of flights to Canada since December 2021. Europe, Oceania and South Asia also saw strong recovery during the quarter, with passenger movements crossing 60% of levels registered during the April-June 2019 quarter.
For the second quarter of the year, airfreight movements totalled 469,000 tonnes, a slight year-on-year decline of 1.4%. Supply chain disruptions arising from Covid-19 lockdowns in China as well as geopolitical tensions impacted air cargo traffic, particularly during the months of April and May. The top five air cargo markets for the quarter were China, Hong Kong, Australia, United States of America and Japan.
Mr. Lim Ching Kiat, Changi Airport Group's Managing Director for Air Hub Development said, "We are encouraged by the steady increase in passenger traffic as it is a sign that we are getting back on the trajectory of growth towards pre-pandemic levels. The reopening of Terminal 4 and partial opening of Terminal 2 will give us the capacity to support our airline partners' efforts in restarting services and launching new routes, which are critical for us to capture post-pandemic demand for air travel."
As at 1 July 2022, 85 airlines operate over 4,400 weekly scheduled flights at Changi Airport, connecting Singapore to some 130 cities in 46 countries and territories worldwide.
ETIHAD AIRWAYS ANNOUNCES DOUBLE DAILY FLIGHTS TO MANILA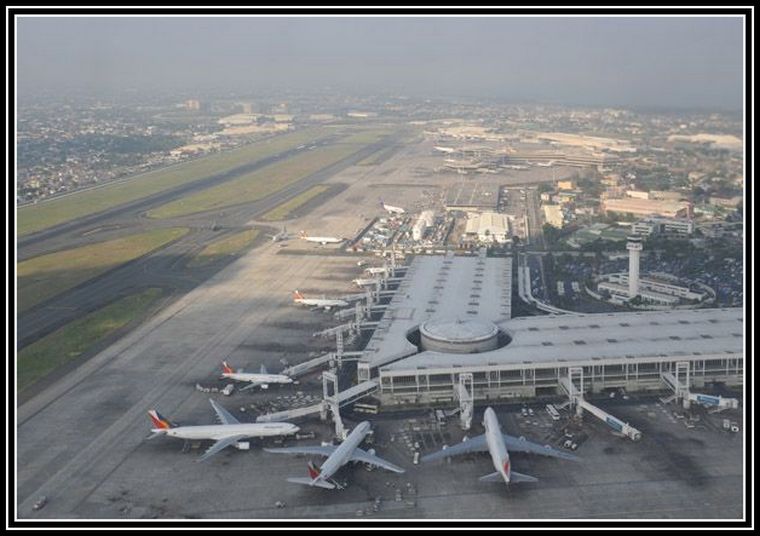 Etihad Airways is set to strengthen air connectivity between the UAE and the Philippines this winter with an additional daily service to Manila. A second daily flight will be established on 30 October, providing guests with a total 14 flights per week between Abu Dhabi and the Filipino capital.


Both daily frequencies will be operated on a Boeing 787 Dreamliner, one of the most modern and fuel-efficient aircraft in the skies.
"As one of our biggest markets for point-to-point travel, Etihad is proud to offer our guests a greater choice of options and easier access between the UAE and Manila," said Martin Drew, Senior Vice President Global Sales and Cargo.
"Our double-daily service will provide the large Filipino population in the UAE with convenient access to visit family and loved ones back home and support the recovery in tourism as more holidaymakers flock to discover the stunning islands of the Philippines."
The combined double-daily flights will see Etihad offer 450,000 seats annually between Abu Dhabi and Manila, representing a year-on-year capacity increase of 75%.
The additional frequency will also increase the total annual cargo capacity to almost 30,000 tonnes, opening more business opportunities and supporting the growth of bilateral trade.
In Southeast Asia, Etihad will offer up to 56 weekly flights this winter between Abu Dhabi and Manila (14 weekly flights), Bangkok (14), Phuket (7), Singapore (7), Kuala Lumpur (7) and Jakarta (7.).
Google Banner Ad
AIR NEW ZEALAND SECOND AIRLINE GLOBALLY TO ANNOUNCE AMBITIOUS SCIENCE-BASED EMISSIONS REDUCTION TARGET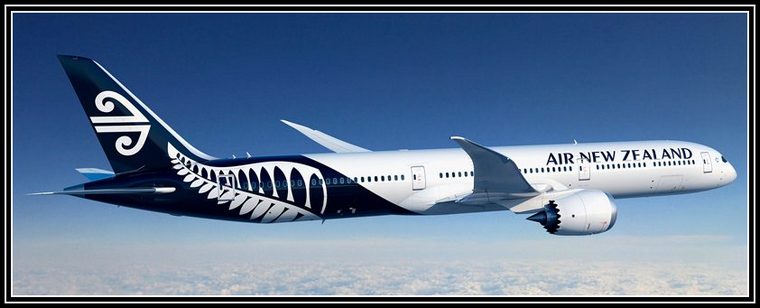 The interim target, validated by the Science Based Targets initiative (SBTi), requires a 28.9% reduction in carbon intensity by 2030, from a 2019 baseline. This equates to a 16.3% reduction in absolute emissions over the period.

Science-based targets validated by the SBTi show companies how much and how quickly they need to reduce their greenhouse gas (GHG) emissions to prevent the worst effects of climate change. Setting a science-based target allows businesses to set a robust and credible carbon reduction target that is independently assessed to ensure it aligns with the latest climate science.
Air New Zealand Chief Operational Integrity and Safety Officer David Morgan says this is a critical milestone on the airline's journey to net zero carbon emissions by 2050 as it provides a clear signal of where we need to be by 2030, in order to meet the 2050 goal.
"This interim target will drive activity today and set the airline up for success in achieving its net zero 2050 target."
"Getting the target validated by the SBTi was a rigorous process and something we are incredibly proud to have achieved. Our GHG emissions were reviewed in detail by the SBTi to ensure we had an accurate emissions baseline and science-based target set.
"This target makes us accountable today. Implementing our decarbonisation roadmap will be critical to achieving this target - with sustainable aviation fuel (SAF), continued fleet renewal, operational efficiency, and zero emissions aircraft technologies all playing a role.
"Our key focus areas are SAF and the adoption of zero emissions aircraft technologies as they have the potential to reduce our emissions by approximately 70% by 2050. We already have several initiatives in the works including a partnership with the Government to scope the feasibility of a SAF production plant in New Zealand and our world-leading Product Requirements Document currently in market to accelerate the development of hydrogen, electric, and hybrid aircraft. These are the initiatives that will drive real change in reducing our emissions and we're incredibly focused on delivering them as quickly as possible."
Chair of Air New Zealand's external Sustainability Advisory Panel Sir Jonathon Porritt says there are two things all passengers should look to when assessing an airline's response to accelerating climate change: ambition level and trustworthiness.
"In a sector where it will be challenging to make rapid and authentic change, Air New Zealand is to be congratulated on setting this science-based target to demonstrate its sincerity of intent. A 16.3% absolute reduction by 2030 is certainly achievable, but it will be hard. And its readiness to be held to account by the SBTi (and other stakeholders) is significant.
"As the world continues to understand the full extent of the climate emergency, every airline will need to set equivalent targets - and then deliver on them, come what may."
Google Banner Ad