The US Navy's first nuclear-powered aircraft carrier

By Willie bodenstein

28.08.2022



Google Banner Ad



Commissioned for service on 25 November 1961 the USS Enterprise was the world's first nuclear-powered aircraft carrier and the eighth United States naval vessel to bear that name. Enterprise, able to hold up to 90 aircraft that can be launched with assistance from 4 steam powered catapults from her 1,123 feet long (342 m) deck had a crew of some 4,600 service members.
At 1,123 ft (342 m), she is the world's longest naval vessel ever built. Her 93,284-long-ton (94,781 tonnes) displacement ranks her as the 12th-heaviest carrier, after the 10 carriers of the Nimitz class and the USS Gerald R. Ford.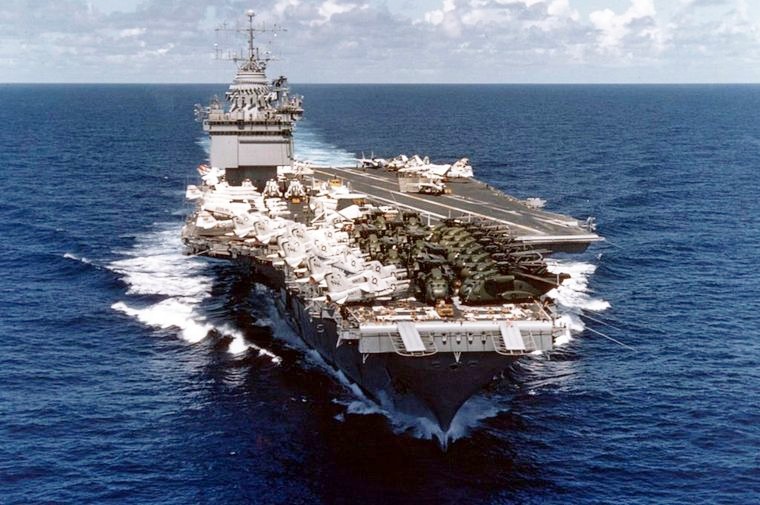 Enterprise was intended as the first of a class of six carriers, but massive increases in construction costs led to the remaining vessels being cancelled. Because of the huge cost of her construction, Enterprise was launched and commissioned without the planned RIM-2 Terrier missile launchers. Enterprise is also the only aircraft carrier to house more than two nuclear reactors, having an eight-reactor propulsion design, with each A2W reactor taking the place of one of the conventional boilers in earlier constructions. She is the only carrier with four rudders, two more than other classes, and features a more cruiser-like hull.
The only ship of her class, Enterprise was originally scheduled for decommissioning in 2014 or 2015, depending on the life of her reactors and completion of her replacement, USS Gerald R. Ford, but the National Defence Authorization Act for Fiscal Year 2010 slated the ship's retirement for 2013, when she would have served for 51 consecutive years, longer than any other U.S. aircraft carrier.
The name USS Enterprise has been adopted by the future Gerald R. Ford-class aircraft carrier.
Google Banner Ad