03.09.2022



Google Banner Ad




The Army and Air National Guard represent a combined force that is always ready, always there. Defined by unique multi-mission and mobilisation capabilities, the Army and Air National Guard are uniquely positioned components of the United States Army and Air Force. At Lockheed Martin, we're proud to be a long-time trusted partner to the National Guard, delivering innovative, affordable capabilities that address a broad range of military aircraft requirements.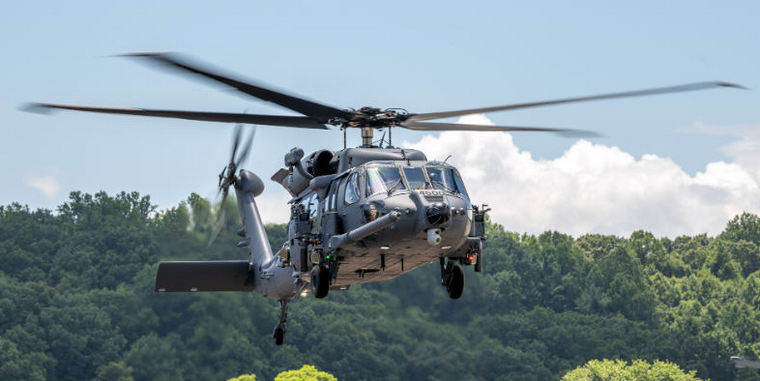 Mission 1: Search & Rescue

The UH-60M Black Hawk is the multi-mission backbone of the U.S. Army, supporting search and rescue (SAR) efforts around the world today and for decades to come, thanks to ongoing technology enhancements and a sturdy rescue hoist. This critical mission is also supported by the HH-60M, a MEDEVAC-equipped Black Hawk variant. Recently, the Kentucky National Guard utilized HH-60M helicopters to rescue residents in peril during the historic catastrophic flooding in Kentucky, saving countless lives.
The HH-60W "Jolly Green II" Combat Rescue Helicopter is an all-new helicopter developed and based on the design of the battle tested Black Hawk. The HH-60W brings extended range, enhanced high/hot hover performance, highly integrated sensors, advanced defensive systems, additional data links, new weaponry, and situational awareness enhancing capabilities to allow for increased survivability and combat search and rescue mission success in the most challenging environments.
The HC-130J Combat King II is the only dedicated fixed-wing personnel recovery platform in the Air Force inventory. The Air National Guard flies its HC-130Js to support SAR missions in all-weather and geographic environments, including reaching austere locations.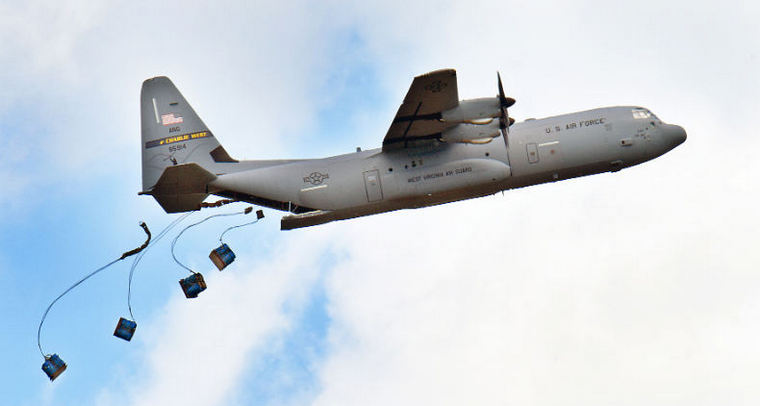 Mission 2: Cargo & Supply Transport

Sikorsky's Black Hawk is well-known for its involvement in transport missions, including those critical to disaster relief efforts. It can carry up to 9,000 pounds of supplies. For example, the Arizona National Guard used Black Hawk helicopters to airlift vital PPE (Personal Protective Equipment) to health care workers fighting COVID-19.
The C-130 Hercules is known as a rugged workhorse ready to transport almost anything to just about anywhere. The C-130J Super Hercules continues and expands this reputation, exemplified by the many cargo and re-supply missions it supports. As the Air National Guard advances in its C-130 modernisation, the C-130J-30 Super Herc offers the Guard an additional 15 feet of cargo space versus legacy C-130s, offering more space to support critical military, peacekeeping, humanitarian and natural disaster relief missions.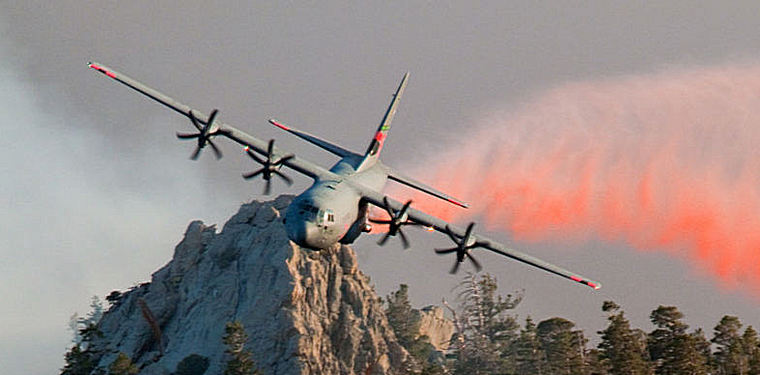 Mission 3: Wildfire Suppression

Believe it or not, the National Guard's UH-60 Black Hawks often serve in a firefighting capacity, sometimes alongside other Lockheed Martin aircraft such as Sikorsky's Firehawk helicopter. UH-60 aircraft extinguish wildfires with the help of a Bambi Bucket, which can scoop and drop up to 650 gallons of water. During two multi-day missions in July, Oklahoma Army National Guard crews flying UH-60 Black Hawk and LUH-72 Lakota helicopters conducted 744 water drops, releasing around 399,700 gallons on wildfires in North-western Oklahoma.
Google Block Ad
The C-130J goes anywhere to support every mission demand, including into the path of treacherous wildfires. California, Nevada and Wyoming Air National Guard units fly the Modular Airborne Fire Fighting System (MAFFS) systems on C-130 Hercules airlifters to support the U.S. Department of Agriculture's Forest Service in fighting wildfires. MAFFS units are rolled onto and installed in a C-130 and can drop 3,000 lbs. of retardant on a wildfire in less than five seconds. The design of the C-130 allows crews to fly low and relatively slow for precision application of retardant and water.
Mission 4: Personnel Transport

For decades, National Guard Black Hawks and Hercs have safely transported Guard personnel to vital missions close to home and around the world.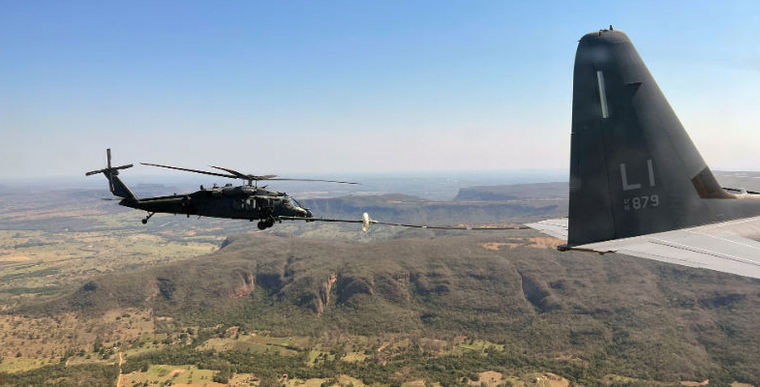 Mission 5: Aerial Refuelling

One Herc, many missions! The C-130J Super Hercules is certified to support 18 different mission requirements, including aerial refuelling as performed by the HC-130J. Air National Guard HC-130Js provide rapid ground refuelling to military vehicles and air-to-air refuelling for up to two helicopters via a hose and drogue system.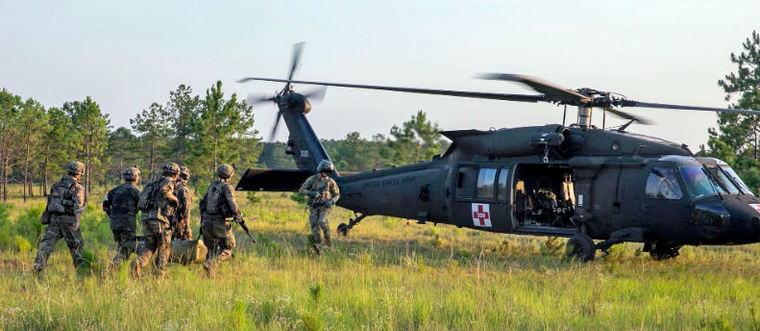 Mission 6: Medical Evacuation

The Guard takes seriously its commitment to leave no one behind. When a service member or civilian is hurt, HH-60M Black Hawks and C-130 Hercules are on the way, equipped with stretchers and technological enhancements including more powerful engines and instrumentation.

Mission 7: Homeland defence

Fighter aircraft help the Air National Guard defend the homeland by safeguarding the skies at home and abroad. From the 5th Generation F-35 Lightning II to the world's premier air dominance fighter, the F-22 Raptor, and the proven and powerful F-16 Fighting Falcon, our air power solutions help pilots stay ready for what's next.
Google Banner Ad