Compiled by Willie Bodenstein




Google Banner Ad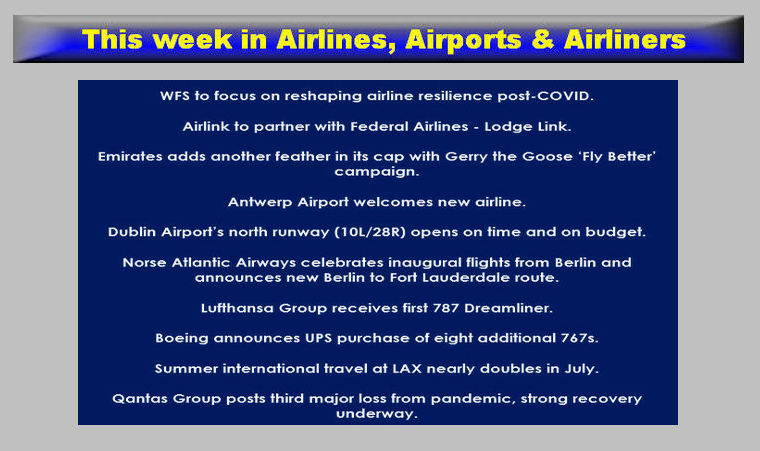 WFS TO FOCUS ON RESHAPING AIRLINE RESILIENCE POST-COVID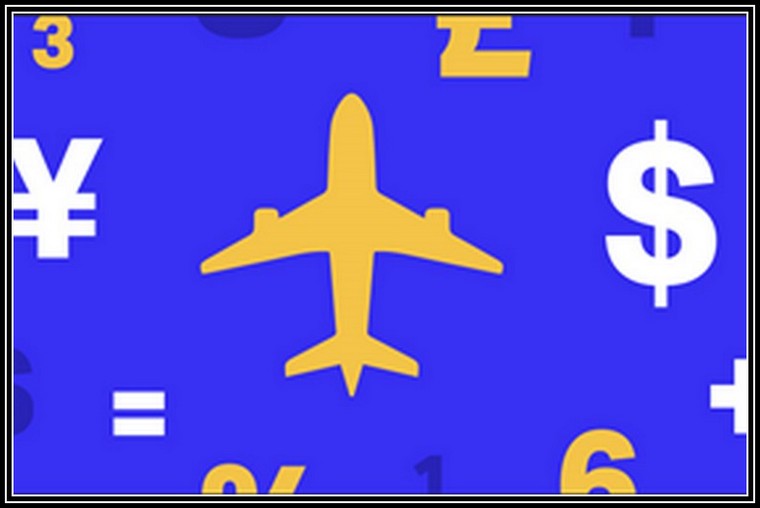 The International Air Transport Association (IATA) announced that the 2022 World Financial Symposium (WFS) will focus on reshaping airline resilience. The event will take place from 19-22 September in Doha, Qatar, with Qatar Airways as the host airline.



Following the greatest shock to aviation in history, the industry is emerging rapidly from the pandemic and government-mandated travel restrictions of the past two years. Industry losses are expected to reduce to $9.7 billion this year from nearly $180 billion in red ink in 2020-21. As travel barriers fall in most regions, very strong demand is supporting expectations for a recovery to pre-COVID-19 traffic levels by 2024, with profitability a possibility in 2023.
At the same time airline debt levels have soared as carriers borrowed to stay aloft during the crisis. Airline finance departments across the industry will face challenges as the industry achieves its 2050 fly net zero commitment.
"Airlines are resilient. Now is the time to build on the hard work and difficult restructurings of the past two years to seize opportunities coming out of the crisis. Finance will play a vital role in supporting the ongoing recovery while creating a sustainable capital structure to support our ambitious environment agenda," said Willie Walsh, IATA's Director General.
Qatar Airways Group Chief Executive, His Excellency Mr. Akbar Al Baker said: "We are honoured to be hosting the first in-person WFS since 2019 during our milestone 25th year of operations. This vital symposium will bring together financial leaders from airlines and our many supply chain partners to discuss and debate the path forward and the challenges to be overcome."
A highlight of the WFS opening plenary will be an onstage discussion with Akbar Al Baker and Willie Walsh on the theme of the industry's future.
Sessions will address:
Environmental, Social and Governance (ESG) reporting & sustainable finance trends, achieving net zero CO2 by 2050, financial risk management, the road to airline retailing and customer centricity, fulfilment and settlement in a world of airline offers and orders, the future of airline payments and payments as a value creator and understanding and preparing for OECD Base Erosion and Profit Shifting (BEPS) 2.0.
WFS will also feature a review of the industry economic outlook and resilience from IATA's Chief Economist, Marie Owens Thomsen.




Google Block Ad




AIRLINK TO PARTNER WITH FEDERAL AIRLINES - LODGE LINK






Airlink, Southern Africa's premier airline with the widest network of destinations, and Federal Airlines, South Africa's leading air service provider flying shuttles out to some of Africa's most stunning luxury safari lodges, have committed to a commercial partnership aimed at ensuring sustainable air access linking key Lowveld airports, such as Skukuza ("SZK") and Kruger Mpumalanga International Airport ("KMIA"), with popular commercial game lodges in the Sabi Sand Game Reserve and Northern KwaZulu Natal.



Federal Airlines will expand its air shuttle transfer services to incorporate Airlink's current Lodge Link activities and will continue providing connectivity for game Lodge clients with Airlink flight arrivals and departures between Johannesburg and Cape Town and SZK and KMIA.
With effect from 1 September 2022, Airlink Lodge Link customers holding Sabi Sands bookings (including flights from Arathusa, Londolozi and between Skukuza and Nelspruit) will be accommodated on Federal Airlines flights. As from 01 October 2022, all Airlink's Phinda Bookings will be accommodated on Federal Airline flights.
"Airlink will be rationalising its Lodge Link services to concentrate on its primary business and growing its expansive network within Southern Africa and further afield, whilst leaving the Lodge transfer services in the capable hands of Federal Airlines who are reputable specialists in this field of the air access arena. We have no doubt that Federal will offer Airlink clients the same level of service excellence that they are accustomed to", reasoned Rodger Foster, Airlink's CEO and Managing Director. Foster added that collaboration and consolidation of this nature is necessary to ensure the survivability of local air transportation.
Commenting on the partnership, Mark Hurst, Federal Airlines' CEO and Managing Director stated "Federal Airlines is looking forward to extending its shuttle service provision and offering to Airlink and their customers as part of this partnership. The Lodge Link service is a well-known reliable established operation and integrating this into our flight network will ensure the continued service provision to Airlink's worldwide travel and tourism trade partners, guests, and current lodge partners".
All Airlink current ticketed reservations will be moved across to Federal Airlines on a rolling basis in batches with the first few weeks of September being moved first. Original flight times will be maintained as far as possible. All ticketed reservations and current pre-existing un-ticketed bookings will be accepted at the Airlink rate. For all future flight confirmations and to arrange bookings and payment for any pre-existing un-ticketed bookings, please contact Federal Airlines directly on: reservations@fedair.com. The Airlink Reservations Support Desk can be contacted as follows
About Federal Airlines
Federal Airlines (FedAir), is a renowned aviation company in South Africa, having become a leading air service provider operating shuttle flights to some of Africa's most stunning luxury safari lodges. Flights operated by FedAir link lodges and key tourist destinations in the Kruger National Park, Sabi Sands, Northern Sabi Sands and Madikwe from Johannesburg and Kruger Mpumalanga International Airport.
The airline is known for delivering a unique and seamless travel experience unparalleled in the market. Operating out of their own exclusive African-themed terminal departure lounges at both Johannesburg and Kruger Mpumalanga International Airport, guests enjoy the company's high regard for exceptional customer service, reliability, safety and excellence.

EMIRATES ADDS ANOTHER FEATHER IN ITS CAP WITH GERRY THE GOOSE 'FLY BETTER' CAMPAIGN





Following in the footsteps of iconic film and TV personalities Jennifer Aniston, Chris Hemsworth and Jeremy Clarkson, Emirates latest brand ambassador Gerry the Goose is inviting customers to take a gander at the benefits and services of the world's largest international airline, and choose to 'Fly Better'.

From September, the global ad campaign will be in full flight across the world, reminding customers that Emirates provides an 'impeckable' travel experience on-board with award-winning in-flight entertainment, world-class cabin crew, regionally inspired cuisine and acclaimed beverages. To compliment the 'best-in sky' offering, Emirates also offers an impressive on-ground experience- through a myriad of online and home check-in options, chauffeur-driven airport transfers and outstanding lounges.
The campaign storyline follows Gerry as he ruffles feathers by deciding to Fly Better aboard a comfortable and sophisticated Emirates Premium Economy cabin, while his migrating bird-brethren are in 'fowl humour' after a long and tiring flight by wing. Gerry is spotted smugly bypassing his counterparts as they fly outside the plane window, while he indulges in a delicious meal and reclines in his spacious seat to enjoy 'The Goose, The Bad and The Ugly' movie on his 13.3" personal entertainment screen.
'In terms of the qualities and profile we look for in our brand ambassadors - we are spreading our wings,' said SVP of Marketing & Brand at Emirates, Richard Billington. 'Gerry is a savvy traveller who knows what he wants and where he wants to go- but he's adamant he'll do it in style, with luxury and comfort as a priority. Having witnessed his seamless travel experience, we are confident that next time his friends will choose to Fly Better.'
Gerry the Goose Bio
Gerry's career began in Emirates Headquarters in Dubai, where the concept of his journey was ideated and began to take flight. Then onto to Untold Studios in London, where initial 3D models of geese were brought to life via Computer-Generated Imagery (CGI). The CGI and filming process took 14 weeks and involved a talented team finessing every feather along with lighting and texture, while ensuring carefully created movements brought the character to life. This included time to animate Gerry's friends, a shoot in London to capture the nature scenes, and a shoot on board Emirates' aircraft in Dubai.
Relatively new to the acting scene, Gerry cites his career highlight so far as being featured in the Emirates TV ad campaign. The ad will run in 25 countries for one month, starting on the 30th August.
Throughout filming, Gerry collaborated with British voiceover talent Michael Cronin to capture the dulcet tones of an experienced nature documentarist.
Gerry's species heritage is Canada goose (Branta canadensis), large wild geese with black heads and necks, white cheeks, white under the chin, and a brown body. They are native to the arctic and temperate regions of North America, found during migration across the Atlantic in northern Europe.
Gerry the Goose admires the acting work of Ryan Gosling, who he says 'gives him goose bumps'.




Google Banner Ad




ANTWERP AIRPORT WELCOMES NEW AIRLINE






Italian airline SkyAlps will start a scheduled service from Antwerp Airport to Bolzano on Dec. 21, 2022. The Italian city in South Tyrol will be flown to three times a week. "We are pleased to announce this new connection," says Airport CEO Eric Dumas.


Bolzano is located in the heart of the Italian Alps and is the capital of the autonomous province of South Tyrol. The Italian region is very popular with winter sports enthusiasts. In addition to winter sports, Bolzano is also a popular destination for hiking and mountain climbing.
"There is a lot of demand for flights from Antwerp to Italy. That is why we are pleased to be able to announce this new connection," says Dumas. "Thanks to SkyAlps' new scheduled service, travellers can fly to the Italian Dolomites three times a week. With this route we are also targeting inbound tourism. We also want to promote Antwerp and Flanders to the Italians as a city trip destination."
DUBLIN AIRPORT'S NORTH RUNWAY (10L/28R) OPENS ON TIME AND ON BUDGET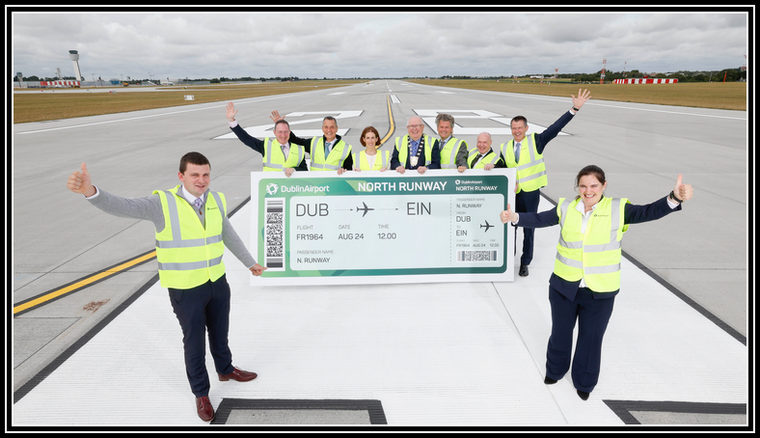 The recently constructed North Runway at Dublin Airport commenced operations today with the 12.00 departure of Ryanair flight FR1964 to Eindhoven.


The €320m North Runway (designated 10L/28R) and associated facilities were delivered on schedule and on budget by DAA at no cost to the State. The new runway, located on DAA lands some 1.69 kilometres north of Dublin Airport's existing south runway, will support the creation of 31,200 new jobs and €2.2 billion in additional economic activity. The development of north runway has been part of Dublin Airport's long-term strategic planning and land use prioritisation since the 1960s, which has enabled delivery within Dublin Airport's existing campus, substantially mitigating cost, disruption and limiting construction time.
The north runway fulfils a key mandate set by the Government's National Aviation Policy, by enabling Dublin Airport to develop as an international hub for leading airlines and enhancing connectivity of Ireland's island economy for the benefit of consumers, tourism and Foreign Direct Investment. North Runway will facilitate larger aircraft and connectivity with long-haul destinations as well as much needed extra runway slot capacity for short-haul flights during early morning and late evening peak departure and arrival periods.
The north runway is critical to Dublin's growing position as a hub for travel between Europe and North America, in particular. Enhanced connectivity will mean a greater choice of destinations and airlines for business and leisure customers, as well as competitive fares. Ensuring Dublin Airport is attractive to airlines is vital to ensure aviation business is not lost to Ireland, with no other airport on the island having the route network necessary to support acting as a gateway between Europe and North America.
Speaking at a photocall held on the new runway, before the inaugural flight, Hildegarde Naughton TD, Minister of State at the Department of Transport said: "The new north runway will provide much-needed capacity and will enable Dublin Airport to re-build and enhance connectivity to our island, putting Ireland in a strong position to facilitate increased economic activity. The new runway is a crucial piece of infrastructure which will enable Dublin Airport to expand and provide the necessary capacity to connect key existing and emerging global markets. I wish to commend all the hard-working staff and management at DAA for completing such a key national infrastructure project within budget."
North Runway was designed to be fully compliant with European Aviation Safety Agency (EASA) standards to ensure Dublin Airport can operate as a Category IIIB runway, capable of servicing larger, typically long-haul aircraft, up to and including Code F types (wingspans 65m to 80m) including Boeing 747-8 and Airbus A 380-800 aircraft.
The Boeing 737-8-200 aircraft used today for the inaugural flight on North Runway is one of a growing number of next generation aircraft operating at Dublin Airport that is up to 40% quieter than previous models whilst also burning less fuel.
The increased use of such aircraft is an important step in lessening the impact of airports on their local communities. The recent decision by Fingal County Council to amend and replace two conditions associated with the planning permission for Dublin Airport's North Runway provides for the limited extended use of the new runway at key late-evening and early-morning busy periods and includes a generous insulation grant scheme for eligible local residential properties. It also provides for the replacement of a night-time aircraft movement cap with a more considered noise management quota system that encourages the use of quieter aircraft, an industry-standard approach for managing aircraft noise at large international airports around the world. This will be complemented by further noise mitigation and enhanced monitoring measures. The planning decision helps provide the operational flexibility required by Dublin Airport to enable the regrowth and development of international connectivity at Ireland's main gateway.




Google Banner Ad




NORSE ATLANTIC AIRWAYS CELEBRATES INAUGURAL FLIGHTS FROM BERLIN AND ANNOUNCES NEW BERLIN TO FORT LAUDERDALE ROUTE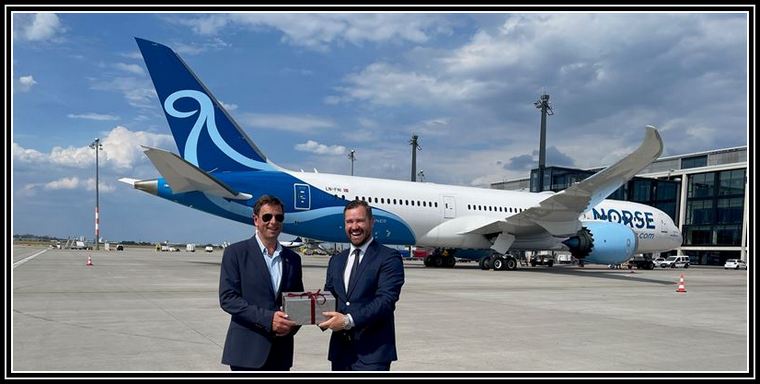 Norse Atlantic Airways recently celebrated the inaugural flights from Berlin to New York JFK and from Berlin to Los Angeles marking a new era for customers seeking affordable transatlantic travel between Germany and the US.


Additionally, Norse Atlantic announced a new route connecting Berlin to Fort Lauderdale, operating three times a week, this new route will commence on 7th December with tickets available to purchase now from €228 one way.
"We are very pleased to now be able to welcome customers from across Germany on board our state-of-the-art Boeing 787 Dreamliners to New York and Los Angeles. With the addition of our Fort Lauderdale route commencing in December we will be the largest long-haul carrier operating out of Berlin. Our affordable fares will boost transatlantic travel between Europe and the US benefitting local economies on both sides of the Atlantic," said Bjorn Tore Larsen, CEO Norse Atlantic Airways.
Fares on the daily direct flights from Berlin to New York JFK start from €209 one way. Fares on the three times a week service from Berlin to Los Angeles start from €255 one way.
"Varm velkomst to NORSE. We could not be happier to welcome Norse Atlantic Airways at BER Airport. It makes us very proud the airline picked our airport and will be the largest long-haul carrier in the capital region of Germany right from the start. This not only demonstrates the ambitions of Norse Atlantic Airways it also shows that Berlin Brandenburg Airport is a highly attractive destination for transatlantic connections. The flights from BER to New York, Los Angeles and Fort Lauderdale will contribute to a strong transatlantic partnership and cultural exchange between Germany and the US while providing a boost to the economic prosperity of both countries," said Thomas Hoff Andersson, Chief Operating Officer BER Airport.
Norse Atlantic Airways recently announced that customers looking to explore the world for less now have access to even greater choice and convenience following the launch of the airline's connectivity partnership with easyJet, Norwegian and Spirit Airlines. The virtual interline agreement, powered by Dohop, will provide over 600 weekly connections to Norse's transatlantic services at our key international hubs Oslo, London, Berlin, New York, Fort Lauderdale, Orlando and Los Angeles.
The large and spacious Boeing 787 Dreamliner cabin offers passengers a relaxed and comfortable travel experience with each seat including a personal state of the art entertainment experience. Our Premium cabin offers an industry leading 43" seat pitch and 12" recline allowing passengers to arrive at their destination feeling refreshed and ready to explore their destination.
Norse Atlantic offers two cabin choices, Economy and Premium. Passengers can choose from a simple range of fares, Light, Classic and Plus, that reflect the way that they want to travel, and which options are important to them. Light fares represent Norse's value option while Plus fares include the maximum baggage allowance, two meal services an enhanced airport and onboard experience and increased ticket flexibility.


LUFTHANSA GROUP RECEIVES FIRST 787 DREAMLINER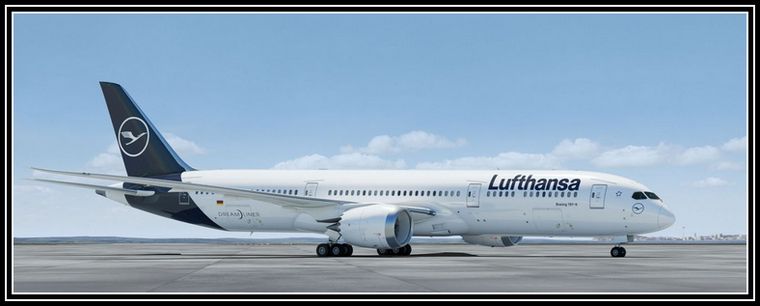 Boeing [NYSE: BA] and the Lufthansa Group today celebrated the delivery of the first 787 Dreamliner, a 787-9, to Europe's largest airline group at Paine Field, Everett, Wash.


The Lufthansa Group has 32 firm orders for the 787 and joins nearly 50 customers worldwide in operating the industry's most fuel efficient and capable airplane. Boeing designed the 787 family with superior efficiency, which allows airlines to profitably open new routes and fly people directly where they want to go in exceptional comfort.
Using 25% less fuel and creating 25% fewer emissions than the airplanes they replace, the 787 family has avoided more than 125 billion pounds of carbon emissions since entering service in 2011.
"With the Boeing 787, we are introducing another modern aircraft type that is one of the most fuel-efficient long-haul aircraft in our fleet," said Jens Ritter, CEO Lufthansa Airlines. "This will allow us to significantly further improve the average CO2 balance. This aircraft is sustainable and offers customers a premium flying experience."
Since revenue service began in 2011, the 787 family has launched more than 325 new nonstop routes around the world, including approximately 50 routes opened since 2020. The 787-9 can fly 296 passengers up to 7,565 nautical miles (14,010 km) in a typical two-class configuration.
"Today's delivery to the Lufthansa Group is a significant milestone for both companies as we resume European 787 deliveries and Lufthansa receives its first 787. I am delighted to see Lufthansa join a growing set of airlines worldwide operating the industry's most capable twin-engine airplane," said Stan Deal, president and CEO of Boeing Commercial Airplanes. "With unmatched fuel efficiency and huge passenger appeal, the 787 will play an integral role in the Lufthansa Group's long-haul network."
In addition to 32 787 Dreamliners on order, the Lufthansa Group has firm orders for 20 777-9 passenger airplanes and recently placed a firm order for seven of the new 777-8 Freighter.
Google Block Ad
BOEING ANNOUNCES UPS PURCHASE OF EIGHT ADDITIONAL 767S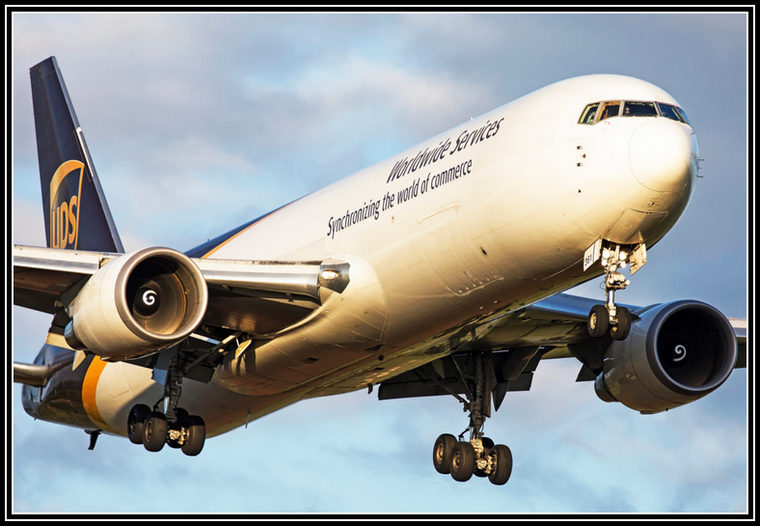 Boeing [NYSE:BA] today announced an order from UPS for eight more 767 Freighters. The incremental order will increase UPS's 767 Freighter fleet to 108 airplanes, enabling the global carrier to further modernize and sustainably grow its fleet.


"The additional 767s will help us continue to deliver what matters to UPS customers around the world. This is a very versatile aircraft that we operate across every region of the globe," said UPS Executive Vice President and President U.S. Nando Cesarone. "With these aircraft, our fleet will continue to be among the most modern in our industry, meeting our customers' needs while improving our efficiency, sustainability and reliability."
Air cargo continues to play a crucial role in global trade, from supporting supply chains to expanding e-commerce. The International Air Transport Association (IATA) has estimated that global air cargo revenue in 2021 was more than double the revenue in pre-pandemic 2019.
"This repeat order from UPS is a testament to the outstanding cargo capabilities of the 767 Freighter and further demonstrates Boeing's market leadership in the freighter segment," said Ihssane Mounir, Boeing senior vice president of Commercial Sales and Marketing. "UPS will operate more than 100 767 Freighters with this order and will build its fleet of Boeing and Boeing-heritage airplanes to more than 260 airplanes. We are honoured to play an important role in UPS's efforts to operate a more sustainable, more efficient fleet."
UPS will begin taking delivery of these new airplanes in 2025, with an additional 767-300 Boeing Converted Freighter (BCF) entering service in late 2023. This purchase builds on UPS's order for 19 767 Freighters in December 2021.
Based on the 767-300ER (Extended Range) passenger jet, the 767 Freighter carries up to 52.4 tonnes of revenue cargo with intercontinental range, serving as a flexible platform for long-haul, regional and feeder markets. UPS was the launch customer for the 767 Freighter in 1995 and has purchased a total of 108 of the models. The carrier currently operates 238 Boeing freighters including the 747, 757, 767 and MD-11.
According to Boeing's 2022 Commercial Market Outlook forecast, carriers will require 2,795 more dedicated freighters over the next 20 years, including 940 new widebodies, 555 widebody converted freighters and 1,300 standard body conversions. The global freighter fleet will grow to 3,610 airplanes by 2041, up from 2,250 today. Today, Boeing freighters account for 90% of the world's freighter capacity, flying millions of tonnes of goods around the globe.
SUMMER INTERNATIONAL TRAVEL AT LAX NEARLY DOUBLES IN JULY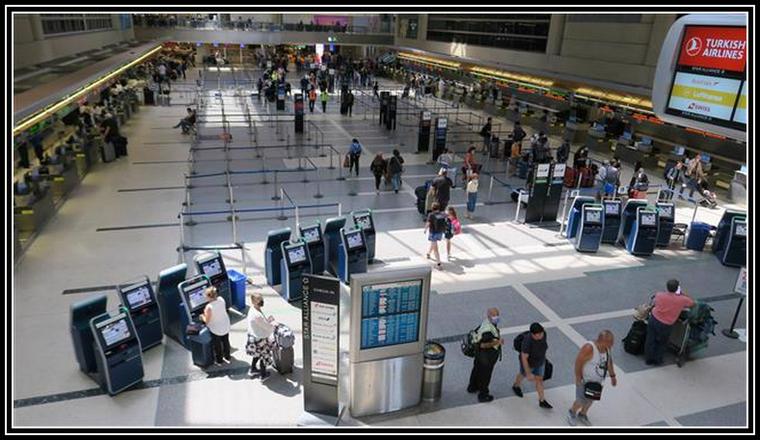 (Los Angeles) International passenger traffic at Los Angeles International Airport (LAX) nearly doubled in July compared with the same time last year, signalling a strong rebound in international travel this summer for the first time since early 2020.

The airport reported a total of 6,337,451 passengers in July, up from 5,561,739 in the same month last year. The increase of nearly 14% was largely powered by international travellers, who totalled 1,819,942 - an increase of 97% compared with July 2021, and nearly 200,000 more international travellers than in June 2022.
"The strong rebound in international travel that we have seen during the peak summer months is very encouraging and adding to our overall growth in passenger numbers this season," said Justin Erbacci, Chief Executive Officer, Los Angeles World Airports (LAWA). "With more airlines from around the world adding service to Los Angeles, we are positioned to enter the fall and winter holiday travel seasons in the strongest position in more than two years."
This summer, LAX has continued to add new international airlines and destinations, including most recently Norse Atlantic Airways which launched a nonstop service from LA to Oslo, Norway and Berlin, Germany earlier this month.
For the year through July, overall passenger traffic at LAX is up 57.2% compared with the same time in 2021 with a total of 36,983,913 passengers. The number of international guests during that time is up 142% compared to 2021 (8,752,683 vs. 3,618,684), while domestic passengers are up 41.8% (28,231,230 vs. 19,910,514) so far this year.
LAX, the fifth-busiest airport in the world in 2021 with 48 million passengers, is in the midst of a multi-billion-dollar capital improvement program that will touch on all nine passenger terminals and build new facilities, including an Automated People Mover (APM) train, Consolidated Rent-A-Car (ConRAC) facility and the West Gates at Tom Bradley International Terminal.
In 2019, LAX served nearly 88.1 million passengers and offered an average of 700 daily nonstop flights to 113 destinations in the U.S. and 1,200 weekly nonstop flights to 91 markets in 46 countries on 72 commercial airlines.
LAX generates 620,600 jobs in Southern California, with labour income of $37.3 billion and economic output (business revenues) of more than $126.6 billion, according to an economic study based on 2014 operations. This activity added $6.2 billion to local and state revenues and $8.7 billion in federal tax revenues. The study also reported that LAX's ongoing capital improvement program creates an additional 121,640 annual jobs with labour income of $7.6 billion and economic output of $20.3 billion; $966 million in state and local taxes; and $1.6 billion in federal tax revenues.
LAX is part of a system of two Southern California airports - along with Van Nuys general aviation - that are owned and operated by Los Angeles World Airports (LAWA), a proprietary department of the City of Los Angeles that receives no funding from the City's general fund.
LAX was named a top-10 U.S. airport by SKYTRAX in 2018, and was honoured as the "Most Innovative Airport for Passenger Experience" in 2019 by the American Association of Airport Executives. LAX is the second-most popular airport in the world to appear on Instagram, according to wego.com. Other recent honours have included selection as the No. 9 Best Airport (Wall Street Journal); No. 7 Best On-Time Performance for a Mega-Hub Airport (OAG); one of "The World's Best Airports for Business Travelers" (GlobeHunters); Public-Private Partnership of the Year (P3 Bulletin); Urth Caffe, Best Airport Coffee Concession of the Year (Global FAB Awards); Innovation of the Year, Consolidated Rent-A-Car Facility (ARTBA); Best Project, United Airlines Terminal 7 and 8 Redevelopment Program (Engineering News Record California); North American Public-Private Partnership Deal of the Year (IJ Global); and Innovative Transportation Solution of the Year, Automated People Mover (WTS LA).
QANTAS GROUP POSTS THIRD MAJOR LOSS FROM PANDEMIC, STRONG RECOVERY UNDERWAY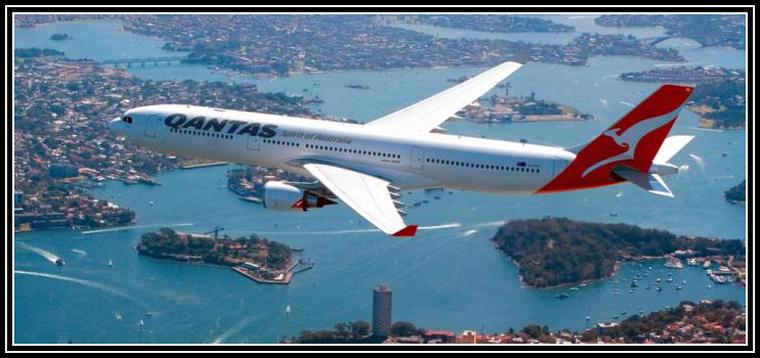 The Qantas Group has posted its third consecutive Statutory Loss Before Tax of more than $1 billion, reflecting the Delta and Omicron impacts as well as upfront costs from restarting the airline as lockdowns finally ended.



For the full 2022 financial year, the Group experienced an Underlying Loss Before Tax of $(1.86) billion and a Statutory Loss Before Tax of $(1.19) billion. The difference between these two measures largely reflects the $686 million net gain on sale of surplus land, which helped reduce COVID-related debt.
While the first three quarters of the year were defined by border closures and waves of uncertainty caused by COVID variants, the fourth quarter saw the highest sustained levels of travel demand since the start of the pandemic. Overall, the Group's flying levels for the year averaged at 33 per cent of pre-pandemic levels but finished at 68 per cent.
Group Domestic operations were profitable at the Underlying EBIT level in 4Q22, while Qantas Freight posted another record annual performance and Qantas Loyalty accelerated its earnings growth to double digits in the second half.
The reopening of borders saw a huge increase in forward travel demand, which when combined with the Group's recovery plan, has resulted in a significant improvement to the balance sheet. Net debt has fallen from a high of more than $6.4 billion to $3.9 billion at the end of FY22, putting it below the optimal target range of $4.2 billion to $5.2 billion.
With the existential crisis posed by the pandemic now over, the Group is focused on responding to current operational challenges. Key customer measures for Qantas including contact centre wait times, cancellation rates and mishandled bag rates are trending back towards pre-COVID standards during August 2022.
There has been a significant improvement in on-time performance, which lifted from 52 per cent in July to 66 per cent for August (to date). This is expected to reach 75 per cent in September and around 80 per cent in October 2022, pending external factors such as extreme weather.
Google Banner Ad