Compiled by Willie Bodenstein




Google Banner Ad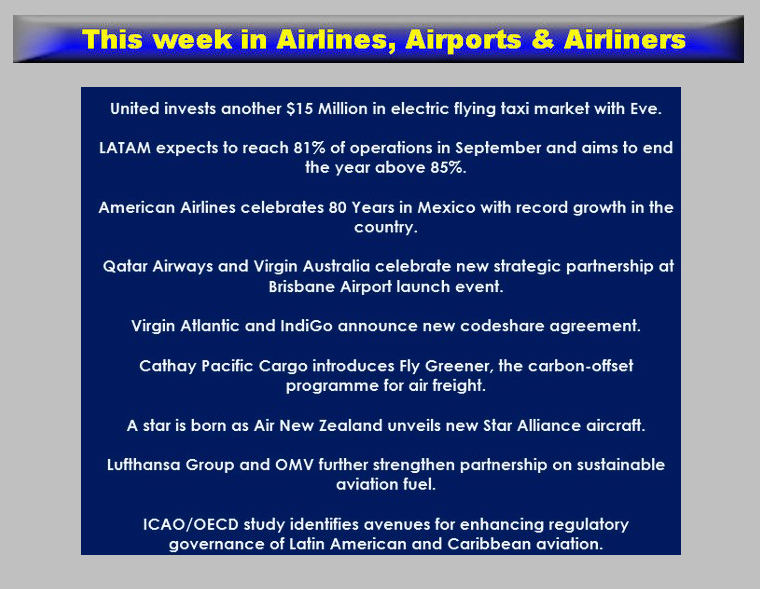 UNITED INVESTS ANOTHER $15 MILLION IN ELECTRIC FLYING TAXI MARKET WITH EVE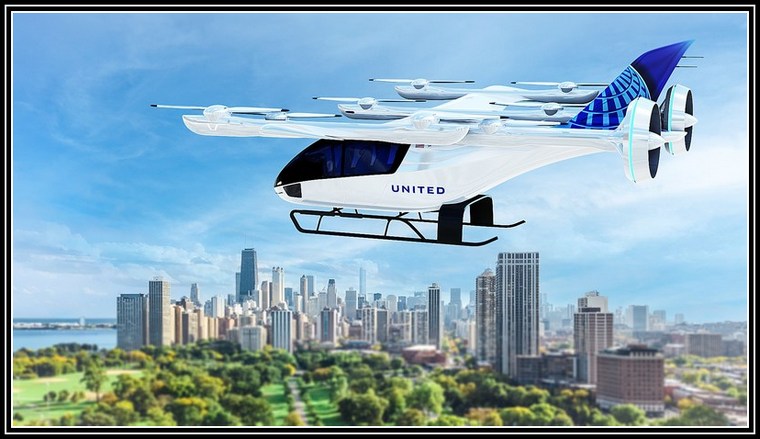 United announced a $15 million investment in Eve Air Mobility and a conditional purchase agreement for 200 four-seat electric aircraft plus 200 options, expecting the first deliveries as early as 2026. This marks another significant investment from United in flying taxis - or eVTOLs (electric vertical take-off and landing vehicle) - that have the potential to revolutionise the commuter experience in cities around the world. Under the terms of the agreement, the companies intend to work on future projects, including studies on the development, use and application of Eve's aircraft and the urban air mobility (UAM) ecosystem.

United signs purchase agreement for up to 400 eVTOL aircraft from Eve aiming to revolutionise commuter experience in cities around the world
"United has made early investments in several cutting-edge technologies at all levels of the supply chain, staking out our position as a leader in aviation sustainability and innovation," said Michael Leskinen, President of United Airlines Ventures. "Today, United is making history again, by becoming the first major airline to publicly invest in two eVTOL companies. Our agreement with Eve highlights our confidence in the urban air mobility market and serves as another important benchmark toward our goal of net zero carbon emissions by 2050 - without using traditional offsets. Together, we believe our suite of clean energy technologies will revolutionise air travel as we know it and serve as the catalyst for the aviation industry to move toward a sustainable future."
"United's investment in Eve reinforces the trust in our products and services and strengthens our position in the North American market," said Andre Stein, co-CEO of Eve. "I am confident that our UAM agnostic solutions, coupled with the global know-how we have been developing at Eve and Embraer's heritage, are the best fit for this initiative, giving United's customers a quick, economical and sustainable way to get to its hub airports and commute in dense urban environments. It is an unparalleled opportunity to work with United to advance the US UAM ecosystem, and we look forward to it."
United was the first major U.S. airline to create a corporate venture fund, United Airlines Ventures (UAV), designed to support the company's 100% green commitment to reach net zero emissions by 2050 without the use of traditional offsets. Through UAV, United has led the industry in investments in eVTOL and electric aircraft, hydrogen fuel cell engines, and sustainable aviation fuel. Last month, United gave a $10 million deposit to a California-based eVTOL company for 100 aircraft.
United's investment in Eve was driven in part by confidence in the potential growth opportunities in the UAM market and Eve's unique relationship with Embraer, a trusted aircraft manufacturer with a proven track record of building and certifying aircraft over the company's 53-year history. Critically, their relationship includes access to Embraer's service centres, parts warehouses and field service technicians, paving the way for a reliable operation. Upon entry into service, United could have its entire eVTOL fleet serviced by Eve's agnostic service and support operations. Moreover, United joins the consortium led by Eve, which will simulate UAM operations in Chicago from Sept. 12.
Rather than relying on traditional combustion engines, eVTOL aircraft are designed to use electric motors, providing carbon-free flights and to be used as 'air taxis' in urban markets. Eve's design uses conventional fixed wings, rotors and pushers, giving it a practical and intuitive lift-plus-cruise design, which favours safety, efficiency, reliability and certifiability. With a range of 60 miles (100 km), its vehicle has the potential not only to offer a sustainable commute but also to reduce noise levels by 90 percent compared to current conventional aircraft. Eve is also creating a new air traffic management solution designed for the UAM industry to scale safely. This software is intended to perform at the same safety level as Embraer's existing air traffic management software and expected to be a strategic asset to helping the entire industry grow.
Google Block Ad




LATAM EXPECTS TO REACH 81% OF OPERATIONS IN SEPTEMBER AND AIMS TO END THE YEAR ABOVE 85%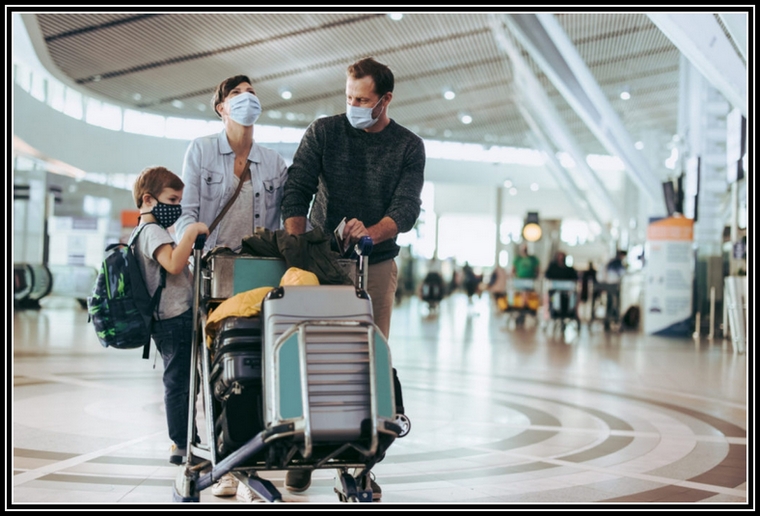 ATAM group projects passenger operations of 81% for September (measured in available seat kilometres - ASK) compared to the same period in 2019 (in a pre-pandemic scenario), and projects to exceed 85% in terms of consolidated operational recovery for the close of 2022.



LATAM expects to operate approximately 1,290 daily domestic and international flights during September, connecting 142 destinations in 22 countries, and the group's cargo business has scheduled more than 1,270 flights. These projections are subject to the evolution of the pandemic in the countries where the group operates.
In August 2022, passenger traffic (measured in revenue passenger-kilometres - RPK) was 80.9% compared to the same period in 2019, based on an operation measured in ASK (available seat-kilometres) of 81.8% compared to August 2019. As a result, the load factor decreased 0.9 percentage points, reaching 83.0%.
The load factor of cargo operations was 55.8%, which corresponds to an increase of 1.3 percentage points compared to August 2019.


AMERICAN AIRLINES CELEBRATES 80 YEARS IN MEXICO WITH RECORD GROWTH IN THE COUNTRY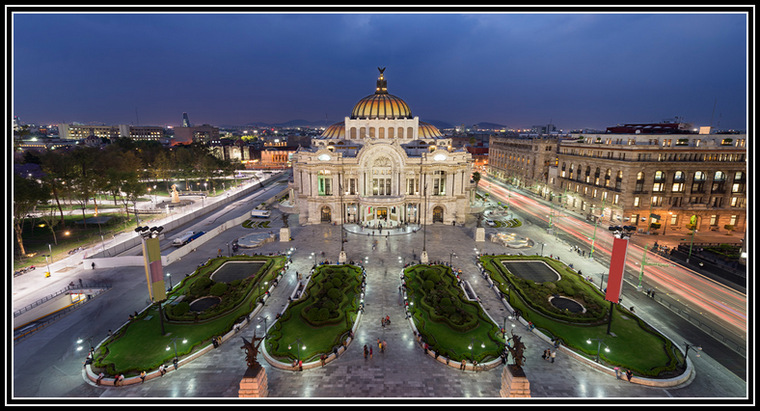 American Airlines is celebrating 80 years of service to Mexico this month. In 1942, the airline launched service from Dallas to Mexico City with a Douglas DC-3 aircraft, first stopping in Monterrey to refuel. With this flight, Mexico became the airline's second international destination, following the launch of Toronto, Canada, in 1941.

"As the leading U.S. airline in Mexico, we are proud to celebrate 80 years of connecting our two countries, offering our customers an unbeatable network and the highest level of service," said José A. Freig, Vice President of International. "It's important we recognise and thank our Mexico-based team members for their outstanding work leading American's largest international operation during a year of record growth for us in the country."
Strengthening our footprint in Mexico
Mexico is American's largest international destination, where the airline operates more than 500 weekly flights to 27 cities: Acapulco, Aguascalientes, Cancún, Chihuahua, Mexico City, Cozumel, Culiacan, Durango, Guadalajara, Hermosillo, Huatulco, La Paz, León, Loreto, Mazatlán, Mérida, Monterrey, Morelia, Oaxaca, Puerto Vallarta, Querétaro, San José del Cabo, San Luis Potosi, Torreon, Zacatecas, as well as seasonal service to Zihuatanejo and Manzanillo.
American has more than 1,100 team members based in Mexico, the largest number of employees outside of the United States. The operation includes two reservations offices in Mexico City and Monterrey, four ticket sales centres in Mexico City, Monterrey, Guadalajara and León, and an Admirals Club at Benito Juárez International Airport in Mexico City.
2022: A banner year
In 2022, American has had record growth in Mexico with a more than 40% increase in capacity compared to 2019. In addition to operating more strategic routes with larger aircraft, the airline has also launched new flying, such as Austin to Cozumel, and, beginning in November, new service from Mexico City and Monterrey to New York.
Google Banner Ad
QATAR AIRWAYS AND VIRGIN AUSTRALIA CELEBRATE NEW STRATEGIC PARTNERSHIP AT BRISBANE AIRPORT LAUNCH EVENT



Qatar Airways, voted the 'World's Best Airline' at the 2021 Skytrax industry awards, and Australia's most loved carrier, Virgin Australia, have officially commenced a strategic partnership that significantly expands the networks, lounges and loyalty programs of both airlines, bringing substantial benefits and new destinations to travellers.


Announced in May 2022, the partnership opens seamless travel to over 150 destinations across the extensive Qatar Airways and Virgin Australia networks, creating a new gateway of seamless travel between Australia, the Middle-East, Europe and Africa, including to popular destinations such as London, Paris, Rome and Athens. Flights can already be booked on each airline's websites, for travel effective 12 September 2022.
Members of Privilege Club will be able to earn Avios and QPoints on flights operated by Virgin Australia, and Velocity Frequent Flyer members can now earn Velocity Points and Status Credits for flights operated by Qatar Airways. Reward seats are also now available to book on eligible services operated by both airlines. From 12 September, eligible members of both loyalty programs will also receive additional tier benefits, including priority check-in, priority boarding, and lounge access irrespective of their class of travel.
The strategic partnership is set to provide a critical trade and tourism boost for Australia and Qatar, while opening a world of new travel opportunities for both airlines' customers.
To commemorate the start of the partnership, Virgin Australia and Qatar Airways today held a launch event at Brisbane Airport, featuring dancers representing various countries that can be accessed on the Qatar Airways and Virgin Australia networks.
Special promotions for Privilege Club and Velocity Members
Privilege Club members will earn double Avios when they book and fly on any Virgin Australia flight until 6 December 2022. Similarly, Velocity members will enjoy a special offer with discounted fares for any booking made on Qatar Airways' website between 7 September and 12 October 2022 for travel until 31 March 2023 (block out periods apply). Three lucky Velocity Frequent Flyer members will also win 1 million Points each by flying on Qatar Airways before 31 December 2022*.
VIRGIN ATLANTIC AND INDIGO ANNOUNCE NEW CODESHARE AGREEMENT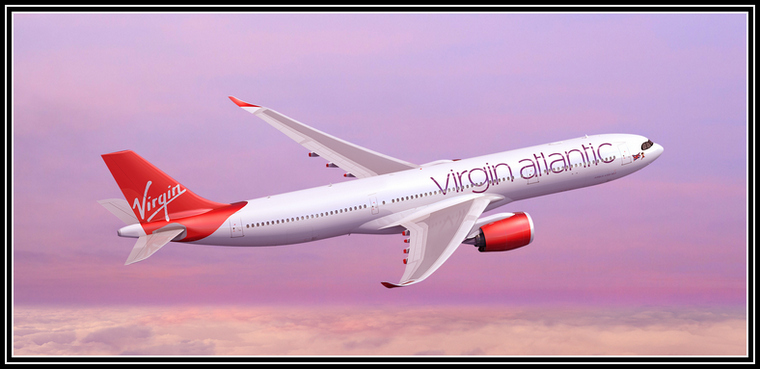 Virgin Atlantic and IndiGo are delighted to announce a new codeshare between the UK and India, offering seamless connections and increased opportunities for frequent flyers to earn more points than ever before.


The codeshare partnership will mean customers booking a Virgin Atlantic ticket will be able to fly on the airline's London Heathrow to Delhi and Mumbai flights and connect to and from 7 additional cities in India. Later this year the agreement will be expanded to cover a total of 16 destinations throughout India, as well as connections onto Virgin Atlantic's extensive US network operated via London Heathrow.
The agreement will allow Virgin Atlantic to sell seats to passengers connecting onto IndiGo flights. The initial codeshare destinations in India include Chennai, Bengaluru, Hyderabad, Kolkata, Ahmedabad, Amritsar, Goa, Delhi and Mumbai. The additional destinations will include Kochi, Chandigarh, Jaipur, Pune, Coimbatore, Nagpur, Vadodara, Indore and Visakhapatnam.
The new codeshare agreement will allow Virgin Atlantic's Flying Club members to reach their rewards faster, with opportunities to earn both Virgin Points and Tier Points available on every codeshare with IndiGo.
The codeshare flights will be available this week for booking for travel beyond 27th September, subject to government approval.
Juha Jarvinen, Chief Commercial Officer at Virgin Atlantic, commented:
"We're thrilled to launch a new codeshare partnership with IndiGo. This summer marks our largest ever flying programme from India with three daily direct services to London and our new partnership takes our commitment to even greater heights. IndiGo is India's largest airline and its extensive network will offer Virgin Atlantic customers even more choice when travelling between the UK and India, as well as offering seamless connections for the onward travel across our extensive US route network.
"It's great news for our Flying Club too, by providing more opportunities for members to earn valuable points. This new partnership aims to respond to the large, fast-growing demand for visiting friends & relatives, leisure as well as business travellers looking for more choice between UK and India."
Mr. Ronojoy Dutta, Chief Executive Officer and whole-time Director, IndiGo said: "We are pleased to announce our codeshare with Virgin Atlantic to provide enhanced connectivity for the passengers. This will not only help offer a seamless travel experience from London to as many as 16 destinations in India, but also open up international trade opportunities throughout the country via enhanced accessibility. We look forward to having Virgin Atlantic's customers on our lean clean flying machine, as we extend our on-time, affordable, courteous and hassle-free travel experience."
Google Block Ad




CATHAY PACIFIC CARGO INTRODUCES FLY GREENER, THE CARBON-OFFSET PROGRAMME FOR AIR FREIGHT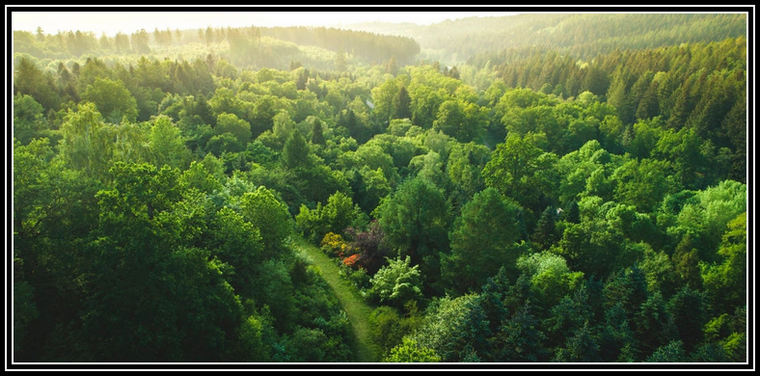 Cathay Pacific is taking the lead in aviation's sustainability efforts in Asia with the extension of Fly Greener to its air cargo services. Fly Greener is a carbon-offset programme powered by an integrated carbon emissions calculator, as part of the airline's commitment to tackling climate change by achieving net-zero carbon emissions by 2050.

The new carbon emissions calculator works out the carbon emissions of shipments and the cost to offset them in just a couple of simple steps. Customers can then make a contribution to purchase carbon offsets that come from carefully selected carbon-offset projects. All selected projects are certified under the Gold Standard to ensure their carbon reductions are verified, and come with societal and developmental benefits.
The carbon-offset programme follows the launch earlier this year of Cathay Pacific's Corporate Sustainable Aviation Fuel (SAF) Programme, which brings SAF into Hong Kong International Airport for the first time in history. It provides corporate customers the opportunity to reduce their carbon footprint from business travel and air cargo shipments by contributing to the use of SAF. Cathay Pacific was also among the first carriers in the world to announce a target of 10% SAF in its total fuel use by 2030.
General Manager Cargo Commercial George Edmunds said: "The carbon emissions calculator is another tool we have made available to help our customers achieve their sustainability targets to make our business and our industry more sustainable. In tandem with our promotion and development of Sustainable Aviation Fuel capabilities, the calculator will give our customers flexibility to offset their carbon emissions via a suite of accredited carbon offset projects."
Customers have already been able to estimate their potential carbon emissions by searching for flight connections with the emission calculator on cathaypacificcargo.com, but now registered customers using the website will be able to offset their shipments by air waybill (AWB) number. Users can enter five AWB numbers at a time, but can submit as many applications as required over any monthly period. The tool, which uses the latest IATA methodology, will show the volume of emissions and display the offset charge in local currency, calculated by weight, and aircraft type.
This level of detail is central to the scheme, as explained by Simon Ng, CEO of Global Logistic System (HK) Co., Ltd (GLSHK), a Cathay Pacific-owned subsidiary that designed the technology. Ng said: "Multiple factors can lead to variance in the amount of emissions generated by a booked shipment. GLSHK helped refine this system with Cathay Pacific Cargo by using a variety of data sources to calculate the emissions for a shipment including the actual flown route, aircraft type, and actual flying distance to maximise the accuracy of the offset for our customers."
After each submission, customers will be sent a spreadsheet showing the totals carried and claimed, plus the carbon-offset calculation. They will also receive a monthly statement displaying all submissions from the previous month and the total to be settled. Customers will then receive a certificate showing the offset total and the project they have supported, for their own sustainability auditing processes.
The monetary contributions go directly to fund third-party validated projects that help to offset the CO2 generated by shipments, through carbon credits bought by Cathay Pacific and passed on to customers at cost. The airline makes no profit in the carbon-offset transactions.
The scheme currently supports four projects which bring fuel-efficient cooking stoves to families in Bangladesh, solar-powered hot water to households in India, and solar-powered cooking stoves and small biogas plants to families in the Chinese Mainland. You can read more about the carbon-offset projects here.
In the launch phase, the carbon emissions calculator will accept retrospective AWB numbers, but future iterations will see the tool built into Cathay Pacific Cargo's digital booking and confirmation solution, Click & Ship. Customers will be able to add offsets directly to their bookings in a one-click process.
Head of Cargo Global Partnerships Chris Bowden said: "We are excited to be driving industry leadership in Asia for sustainability, and we look forward to working with our customers to promote sustainable air cargo shipments. We know that carbon-offset calculations can be complex and need to be accurate for sustainability auditing purposes. We believe that the ease and simplicity of Fly Greener and the carbon emissions calculator make the rigour and complexity that goes into carbon emissions calculations straightforward and user-friendly, which is something our customers have been actively seeking."
Google Block Ad
A STAR IS BORN AS AIR NEW ZEALAND UNVEILS NEW STAR ALLIANCE AIRCRAFT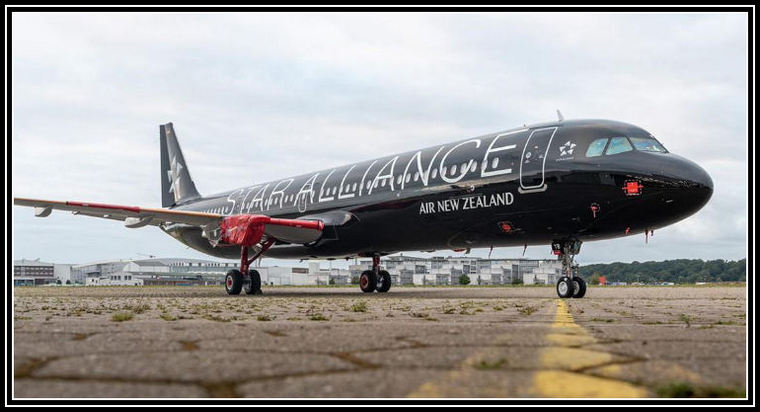 The airline's newest A321neo will sport a one-of-a-kind look - a jet black Star Alliance livery. Air New Zealand's Chief Transformation and Alliances Officer Mike Williams say the A321neo is the world's first black Star Alliance aircraft. "While Star Alliance livery is typically white with a black tail fin, we asked if we could do something a little different and inverse the colours in celebration of how important black is to Air New Zealand and New Zealand.


"Black is an iconic Kiwi colour. From sports jerseys to gumboots, black is embedded in New Zealand's national identity and worn with pride, so it's fantastic to welcome this aircraft with its special black livery into our fleet.
"Kiwis missing the Koru need not look too far - our iconic mangopare will feature on the wingtips in this one-off design."
Star Alliance Vice President for Alliance Development and Communications Siu Ling Fock says "as the largest and longest-running airline alliance in the world, Star Alliance honours each of our 26 member airlines' distinct heritage, character and style. We know the significance of the colour black to New Zealanders, so when Air New Zealand proposed to launch the first-ever all-black aircraft with Star Alliance livery, we were happy to agree. This launch also comes at a special time for Star Alliance, as we celebrate our 25th anniversary this year."
"Since Air New Zealand joined us as a member in 1999, we've been proud to have them be a part of the Star Alliance network that flies people to destinations all over the world, from Canada to Croatia, and Turkey to Thailand."
The new aircraft, which can seat up to 217 customers, will be one of three A321neos to join the airline's fleet in the coming months, helping get customers to where they need to be in time for the busy Christmas and holiday period.
The aircraft will fly on the airline's domestic network so there will be plenty of opportunities for Kiwi plane spotters to see the unique livery.
It is expected to touch down in November, after making the 17,825km journey from the Airbus factory in Hamburg in Germany, through Muscat, Kuala Lumpur and Cairns, before arriving in Auckland.
"Demand for travel is showing no signs of slowing down anytime soon, so we're excited that these aircraft will help add much needed capacity on our domestic routes - they won't be sitting on the tarmac for long!
"We are proud that this special domestic A321neo will soon be flying customers from our fellow Star Alliance members across Aotearoa."
Another A321neo, which will be painted in the Air New Zealand's classic black and white livery, is expected to arrive in September.
Air New Zealand has an average fleet age of 7.3 years making it one of the youngest and most efficient fleets in the world.
The new aircraft will go through a process to get it ready for service once they arrive.
Google Banner Ad
LUFTHANSA GROUP AND OMV FURTHER STRENGTHEN PARTNERSHIP ON SUSTAINABLE AVIATION FUEL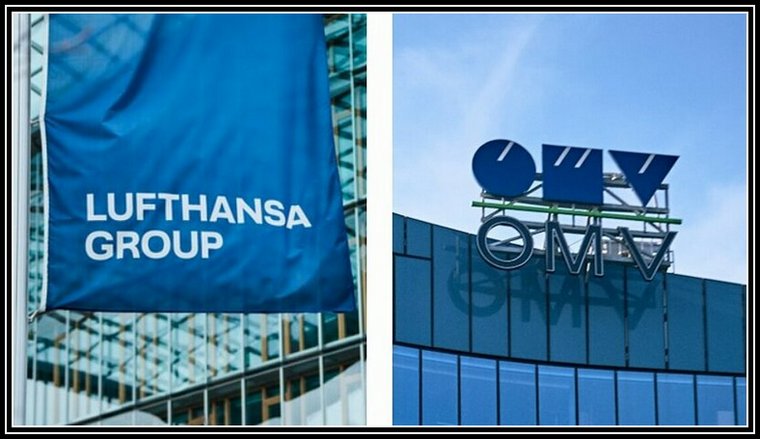 The Lufthansa Group and the global energy and chemicals group OMV have signed a Memorandum of Understanding (MoU) for the supply of more than 800,000 tons of SAF for the years 2023 to 2030. The companies intend to expand their existing partnership by adding new locations for SAF production and offtake as well as new technologies. OMV has already been supplying SAF to the Lufthansa Group airline Austrian Airlines at Vienna International Airport since March 2022.

With the expansion of the co-operation, the Lufthansa Group can drive the availability, market ramp-up and use of SAF as an essential element for a CO2-neutral future of aviation. The Lufthansa Group is continuously reviewing options for long-term purchase agreements and is already the largest SAF customer in Europe. For OMV, the planned SAF supply partnership with the Lufthansa Group is a further step towards reducing the CO2 intensity of the product portfolio and providing solutions for the sustainable development of the aviation industry.
SAF - the sustainable aviation fuel
SAF is aviation fuel that is produced without the use of fossil energy sources, such as crude oil or natural gas. Various production processes exist and different feedstock are available as energy sources. The current generation of SAF, which saves 80 percent CO2 compared to conventional kerosene, is mainly produced from biogenic residues, for example from used cooking oils. Before being transported to the airport, SAF is currently mixed with fossil kerosene. In the long term, SAF can enable virtually CO2-neutral aviation.
The Lufthansa Group has been involved in SAF research for many years, has built up an extensive network of partnerships and is driving forward the introduction of sustainable next-generation aviation fuels in particular. Special focus is placed on the forward-looking Power-to-Liquid and Sun-to-Liquid technologies, which use renewable energies or solar thermal energy as energy carriers.
A clear strategy for a sustainable future
The Lufthansa Group has set itself ambitious climate protection goals and aims to achieve a neutral CO2 balance by 2050. Already by 2030, the aviation group wants to halve its net CO2 emissions compared to 2019. To this end, the Lufthansa Group is pursuing a clearly defined reduction path, which has been validated by the Science Based Targets Initiative (SBTi) in August 2022. This makes the Lufthansa Group the first aviation group in Europe with a scientifically based CO2 reduction target in line with the goals of the Paris Climate Agreement of 2015.
For effective climate protection, the Lufthansa Group focuses in particular on accelerated fleet modernisation, the continuous optimisation of flight operations, the use of Sustainable Aviation Fuels, and innovative offers for its customers to make a flight or the transport of cargo CO2-neutral.
ICAO/OECD STUDY IDENTIFIES AVENUES FOR ENHANCING REGULATORY GOVERNANCE OF LATIN AMERICAN AND CARIBBEAN AVIATION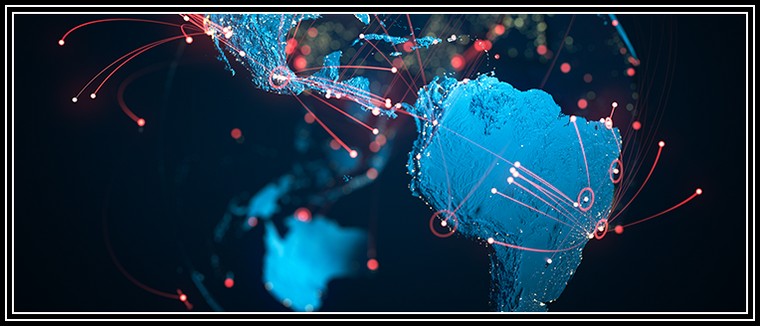 ICAO and the Organisation for Economic Co-operation and Development (OECD) have identified technical and financial autonomy as key objectives for Latin American and Caribbean governments looking to enhance the effectiveness of aviation sector regulatory governance. Other areas for attention identified through a new study include the selection processes for and conduct of regulatory agency leaders, and the importance of sectoral performance reporting in order to better assess and tailor regulatory options.

"Strong governance supports the legitimacy and integrity of civil aviation regulatory authorities, and enables them to make technical, evidence-based decisions without conflict of interest, bias, or improper influence," remarked ICAO Secretary General Juan Carlos Salazar. "I welcome the completion of the first Phase of this study, and wish to thank the OECD for its critical support as we work together to strengthen the governance arrangements of civil aviation authorities."
ICAO already provides guidance for State regulators, highlighting the importance of their independence in safety, security, and economic perspectives. However, fewer than half of the Latin American and Caribbean aviation authorities that participated in the new study reported being legally independent and most do not manage their financial allocations.
The new findings are the result of a mapping exercise undertaken by the OECD, in collaboration with ICAO's South American (SAM) and North American, Central American and Caribbean (NACC) Regional Offices. The dataset includes 29 civil aviation authorities within 26 countries or territories and 1 regional authority (the Eastern Caribbean Civil Aviation Authority).
The mapping study was conducted using the OECD's Indicators on the Governance of Sector Regulators, developed by its Network of Economic Regulators. The governance indicators capture high-level information on the independence and accountability of regulatory authorities, as well as their scope of activity. Since 2013, the OECD Network of Economic Regulators (NER) has been exploring the good governance of regulators by collecting and disseminating comparative data and good practices, providing rigorous analysis and offering a platform for policy dialogue.
With the COVID-19 pandemic clearly demonstrating that effective government and regulatory action is fundamental to positive public health outcomes in times of crisis, and to accelerated economic recovery post-crisis, the new study's findings should help motivate governments to take quick action on strengthening their national and regional regulatory environments.
Phase II of the study initiative is accordingly focusing on providing guidance to governments on the next steps they should take to achieve those outcomes, with an expected completion in 2023. The ICAO Regional Offices will continue advising and assisting the Latin American and Caribbean States civil aviation authorities in implementing enhanced regulatory governance in aviation.
Google Banner Ad