Compiled by Willie Bodenstein



Google Banner Ad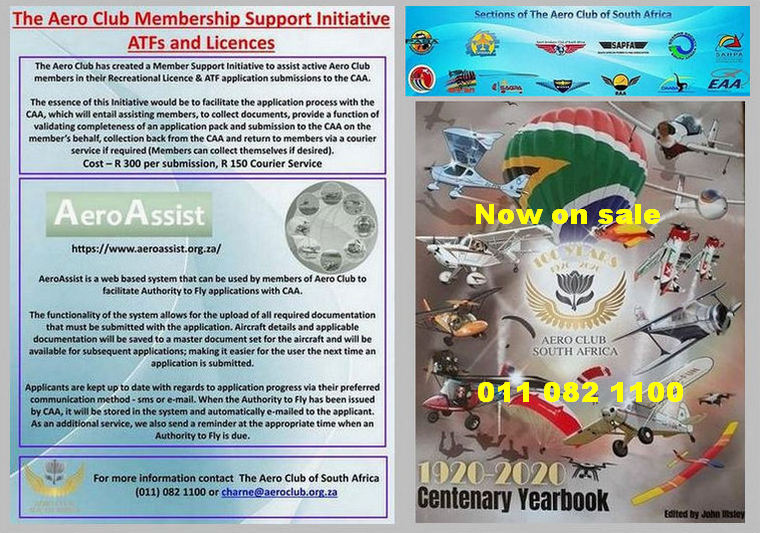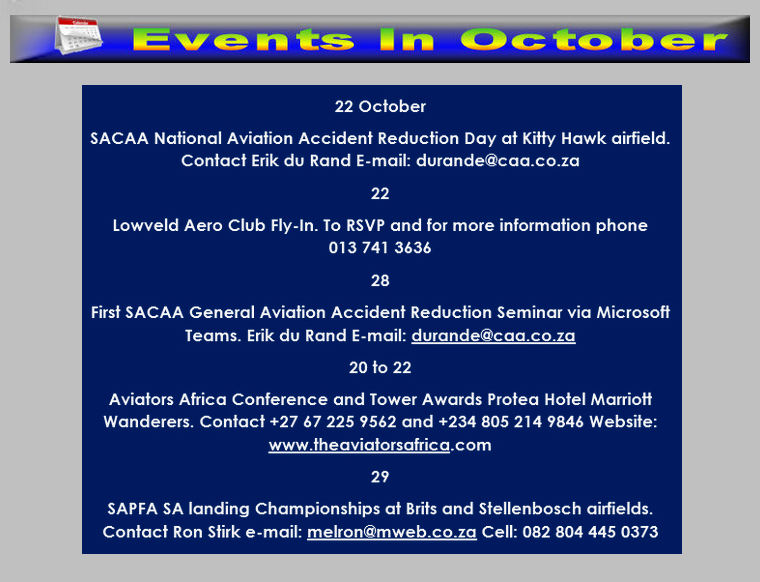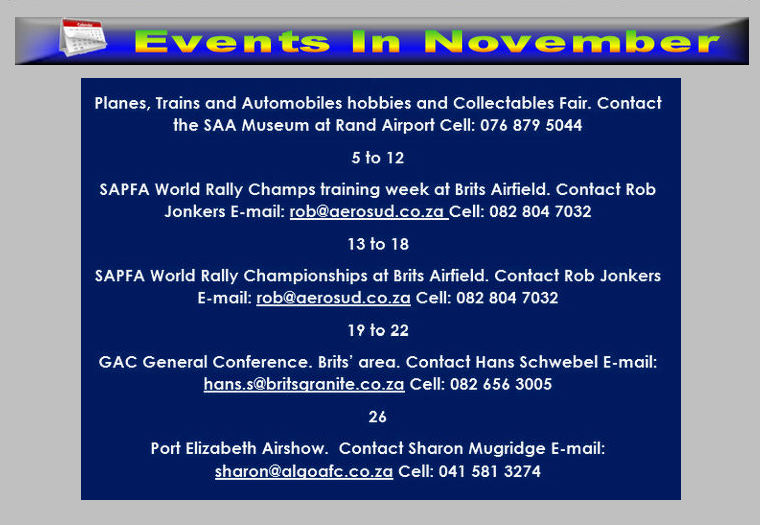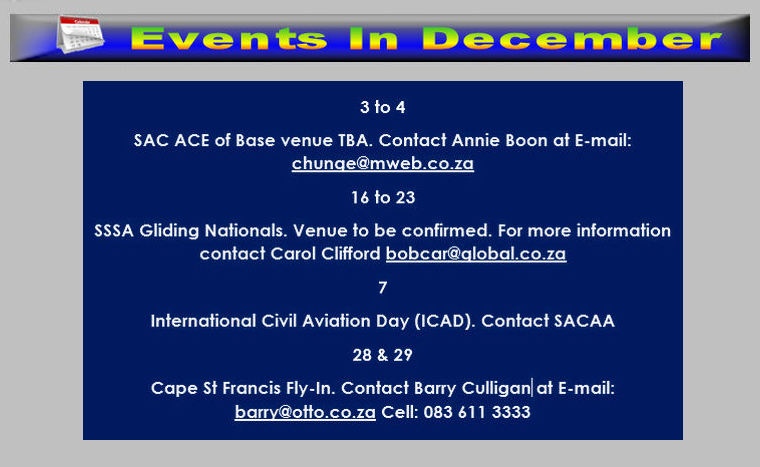 NEW DENEL AERIAL TARGET DRONE
Guy Martin defenceWeb.co.za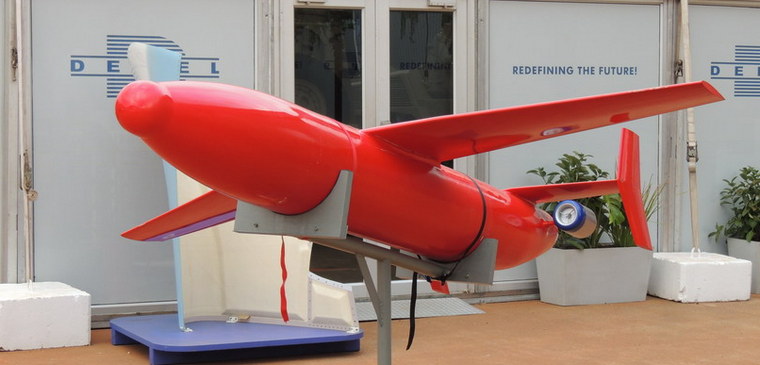 Denel Dynamics has for the first time publicly revealed a new aerial target drone, which was displayed at the recent Africa Aerospace and Defence (AAD) 2022 exhibition in Pretoria. Denel Dynamics has for a number of years been developing the low-cost target drone demonstrator for the South African Department of Defence (DoD) under Project Loki.

A mock-up of the high-speed recoverable vehicle on display at Air Force Base Waterkloof in late September revealed the drone weighs 180 kg, has a wingspan of 2.45 metres and length of 3.2 metres.
It has an endurance of 45-70 minutes depending on flight profile and is powered by two TJ40-G1 turbojet engines developing 40 kg of thrust each, giving a top speed of 630 km/h and a maximum altitude of 8 000 metres with 38 kg payload. Its control range is 60 km, but could be increased with the use of a communications relay station.
The drone is designed to simulate high-speed threats and can be fitted with a couple of infrared emitters on the wings, a Luneburg lens on the nose to enhance its radar cross-section, or strobe light or smoke trail devices. It can be fitted with chaff or flares, a radar or air traffic transponder, or radar altimeter for low flying.
Launch is via a hydro-pneumatic launcher designed by the Council for Scientific and Industrial Research (CSIR) while recovery is via a parachute.

Denel told defenceWeb the ground control system comprises a laptop computer, UPS power supply, ground communications equipment and a user interface panel. The ground control system can be deployed in an office, control room, ISO container or any other container available.
The drone's mission can be pre-planned or downloaded before take-off, with automatic return home in case communication is lost. "The target drone provides a realistic target for a wide array of weapon systems; these can be ground based, airborne or ship based," Denel said.
Two prototypes are under construction, with a first flight scheduled for March 2023 at the Denel Overberg Test Range, Janes reported.
Denel Dynamics has previously manufactured the Skua target drone for the South African National Defence Force (SANDF), which has operated it since 1992. The Skua is a high-speed target drone, designed to simulate high-speed attack aircraft during land, sea and air combat training exercises and weapon development. The complete system consists of four to eight target drones, a zero-length launcher, a mobile ground control station (GCS) and ground support equipment.
The Skua has a wingspan of 3.57 metres and length of 6 metres. The drone is further fitted with wing hard-points to carry tow-targets and signature augmentation equipment weighing up to 160 kg. An internal bay can house a payload of up to 70 kg. It has a maximum speed of Mach 0.86 at 10 000 m and has a controllable range of 200 km (line of sight). Endurance is 85 minutes at 10 000 m at Mach 0.75. At the end of a flight, the Skua returns to the ground by parachute and is landed upside down on pneumatic landing bags.
The Skua has been used in the development of the A-Darter, MAA-1 Piranha and Umkhonto missiles, amongst others.
As far back as 2006 Denel was planning the development of a new generation medium tactical target drone as a long-term replacement for its existing Skua series.
www.defenceWeb.co.za


DELTA, JOBY AVIATION PARTNER TO PIONEER HOME-TO-AIRPORT TRANSPORTATION TO CUSTOMERS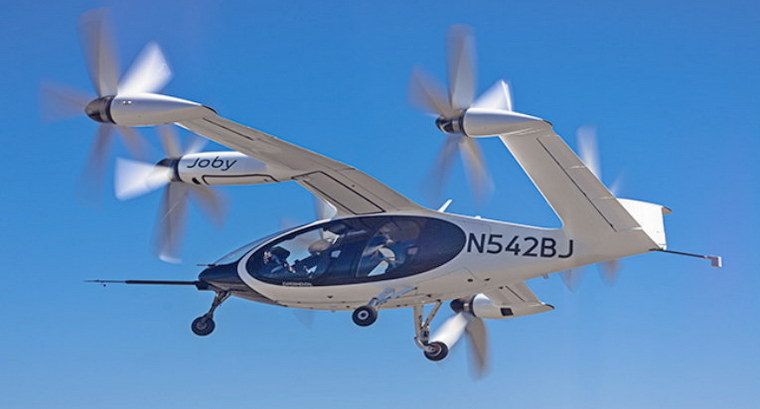 Delta Air Lines (NYSE: DAL) is once again deepening its commitment to transform the future of travel; the airline is embarking on a multi-year, multi-market commercial and operational partnership with Joby Aviation, Inc. (NYSE: JOBY), to deliver transformational, sustainable home-to-airport transportation service to Delta customers, beginning in New York and Los Angeles.

As part of the first-of-its-kind arrangement, the companies will work together to integrate a Joby-operated service into Delta's customer-facing channels, providing customers who travel with Delta through New York and Los Angeles the opportunity to reserve a seat for seamless, zero-operating-emission, short-range journeys to and from city airports when booking Delta travel.
Delta has made an upfront equity investment of $60 million in Joby, with the opportunity to expand the total investment up to $200 million as the partners achieve substantive milestones on the development and delivery of the service. The partners will work together to create a differentiated, premium experience for Delta customers featuring seamless booking, simplified transit and greater time savings. This will run alongside Joby's standard airport service in priority markets. The partnership will be mutually exclusive across the U.S. and U.K. for five years following the commercial launch, with the potential to extend that period.
"Delta always looks forward and embraces opportunities to lead the future and we've found in Joby a partner that shares our pioneering spirit and commitment to delivering innovative, seamless experiences that are better for our customers, their journeys and our world," said Delta CEO Ed Bastian. "This is a ground breaking opportunity for Delta to deliver a time-saving, uniquely premium home-to-airport solution for customers in key markets we've been investing and innovating in for many years."
Delta has long made strategic investments in unique commercial partnerships that deliver value and drive growth for individual businesses. From investments in companies such as CLEAR and Wheels Up to a worldwide network of alliance partners Delta's partnerships have played a key role in Delta's efforts to transform the travel experience.
"We share Delta's unwavering commitment to delivering seamless and sustainable journeys to customers," said Joby Founder and CEO JoeBen Bevirt. "Their history of innovation, along with their vast operational expertise and leadership on climate change, make them incredible partners for Joby and it's an honour to be working alongside them."
Joby's aircraft is designed to fly fast, quiet and sustainable trips in and around cities. The aircraft has flown more than 1,000 test flights, demonstrating its range, speed, altitude and low noise profile. The company was the first eVTOL company to be granted a G-1 (Stage 4) Certification Basis for its aircraft by the FAA and recently received its Part 135 Air Carrier Certification.
"Delta is differentiating and amplifying the customer experience with premium products, choices and solutions across the journey," said Allison Ausband, Delta's E.V.P. and Chief Customer Experience Officer. "Addressing what matters most to our customers is foundational to our focus and our work with Joby is the latest in a series of ways we're making the experience of travel more seamless, enjoyable and wait-free."

ZEPHATALI WALSH MAKES HISTORY AS WINNER OF THE WORLD'S FIRST FLYING CAR RACE

"Every transformative moment in human transportation has been accelerated by motorsport. As we stand on the cusp of the 21st century's great leap forward in delivering on the promise of flying cars, the role competition plays is as important as ever. For this reason, in winning the world's first flying car race, Zephatali Walsh hasn't just made motor sport history but writes his own chapter in the genesis of a mobility revolution.

This is just the start; this first race offers only a glimpse of our promise to deliver the most progressive, transformative and exciting motorsport in the world. We look forward to delivering many more races and breath-taking moments."
Air Speeder pilot Zephatiali Walsh beat fellow-competitor Fabio Tischler in a tense and close inaugural EXA remotely piloted race. This was the first time two pilots were given full license to race their 4.1m long eVTOL race-craft blade-to-blade in a fully competitive race setting.
No concession to preserving their vehicles was made as the competitive instincts of born racers was on display from the very beginning of this historic first race, staged above the pink salt flats of Lake Lochiel near Adelaide, South Australia.
Every second of the 270+ test flights and thousands of hours of simulator preparation informed both competitors approach to securing their place in the history of motorsport and flying cars as the next great coming leap in human transportation.
This skill and commitment was on show from the very beginning, with three overtakes in the first lap alone. The most daring manoeuvre of all was rewarded with the ultimate victory, when Zephatali daringly overtook Tischler who had gone wide at Turn 1.
On losing speed on exit, Zephatali made his move flying just 1 meter below his fellow competitor to secure the track position that ultimately led to this historic maiden victory. This move illustrated the scope for drama when racing craft at close quarters with F1 car turning ability and the third dimension of vertical manoeuvrability.
"As pilots, we've been developing this sport behind the scenes over hundreds of hours of simulator, engineering and testing work and through this process we have been united as a group of pilots in one common goal - to deliver this historic first race. As soon as the lights turned green, we became racers competing for a place in the history of this sport and flying cars as the coming transportation revolution. I couldn't be prouder to know that forever more I'll be the first winner of an electric flying car race and I look forward to retaining my crown as we go racing around the world in the coming months."
Zephatali Walsh, Air Speeder Pilot and winner of the world's first electric flying car race
The circuit race took place over a 1km digital sky-track, with the competition played out in two sessions punctuated by the rapid battery-swap pitstops that will add a compelling strategic layer to every EXA remotely piloted and ultimately Air Speeder crewed Grand Prix.
This is the first of a series of EXA remotely piloted races that will serve as the development and feeder series for the Air Speeder fully crewed Grand Prix starting in 2024. The race was commentated on by Bruno Senna, Air Speeder development pilot and ambassador and Nikki Shields, acclaimed motorsports broadcaster.
The highlights package offers a glimpse of the streams that will allow a generation native to live streaming to watch and interact with the sport on-demand and from any device.
This historic first race is just a taste of what is to come from a sport more than 4 years in the making. EXA Remotely piloted races will soon feature a much wider grid of pilots including Bruno Senna, former F1 and World Endurance Racing star.
These races will be staged in places where racing has never been seen before. Digital sky-tracks and a light approach to infrastructure means racing can take place in a range of locations and landscapes from marine to forest and desert settings.



HONDA AIRCRAFT COMPANY ANNOUNCES UPGRADE PACKAGE FOR HONDAJET ELITE



Honda Aircraft Company today announced the addition of a new "Upgrade Package for the HondaJet Elite". The package offers current HondaJet Elite owners the opportunity to implement Honda Aircraft Company's latest performance and avionics software upgrades on their aircraft.

The Upgrade Package for the HondaJet Elite, presented by the Advanced Performance Modification Group will be available as an upgrade for the HondaJet Elite model. The performance upgrade will increase the maximum take-off weight by 200 pounds. This significant performance upgrade allows customers to fly up to 120 nautical miles further at a higher payload or take an additional passenger. Additionally, the avionics software upgrade options include installation of FAA Datacom and ACARS, which replace traditional voice commands with text-based messaging to improve the clarity and efficiency of communications. Finally, combined with the newly introduced Advanced Steering Augmentation System (ASAS), not only will the customer experience reduced pilot workload, they will benefit from an increased crosswind operational capability. The Upgrade Package expands possibilities with no compromises in baseline efficiency.
"We are thrilled to announce the Upgrade Package to our HondaJet Elite owners," said Honda Aircraft Company Head of Commercial Business Unit and VP of Customer Service, Amod Kelkar. "This upgrade package is another testament of our continued efforts in Customer Service to provide upgrade options to our ever-growing fleet. We remain committed to setting a new standard in business aviation by advancing innovative design and engineering solutions to our existing customer base."
The upgrade package will be available for installation at Honda Aircraft Company's Authorised Service Centres around the globe, beginning in the U.S. later this year. For more information, contact a local HondaJet Authorised Service Centre.

SIKORSKY CONTINUES PROGRESS ON RAIDER X® HELICOPTER FOR U.S. ARMY



Sikorsky, a Lockheed Martin company (NYSE: LMT) is completing early tests toward a safe flight test program for the RAIDER X® competitive prototype it is building for the U.S. Army's Future Attack Reconnaissance Aircraft (FARA) program.

"The RAIDER X prototype, which is 92% complete, draws on Lockheed Martin's broad expertise in developing innovative weapon systems using the latest digital design and manufacturing techniques. These advancements will enable the Army to not only lower the acquisition cost, but also enable rapid, affordable upgrades to stay ahead of the evolving threat," said Jay Macklin, director, Sikorsky Future Vertical Lift business development.
There are hundreds of additively manufactured parts installed on RAIDER X, including flight-critical parts. The 3D printing process has been so successful that first articles are 95% compliant, saving the team hundreds of hours compared to previous processes.
Sikorsky is also making progress on the second RAIDER X prototype, which is integrated into the team's structural test program and will validate the flight and ground loads capability of the airframe. Structural testing is in progress and is expected to be complete by the end of the year.
The tests inform safety-of-flight processes for the first RAIDER X competitive prototype. Once structural testing is complete, the second RAIDER X prototype will be a viable test asset, further reducing risk for Sikorsky's FARA offering.

FAA CERTIFIES NVG-COMPATIBLE COCKPIT FOR R66 POLICE HELICOPTER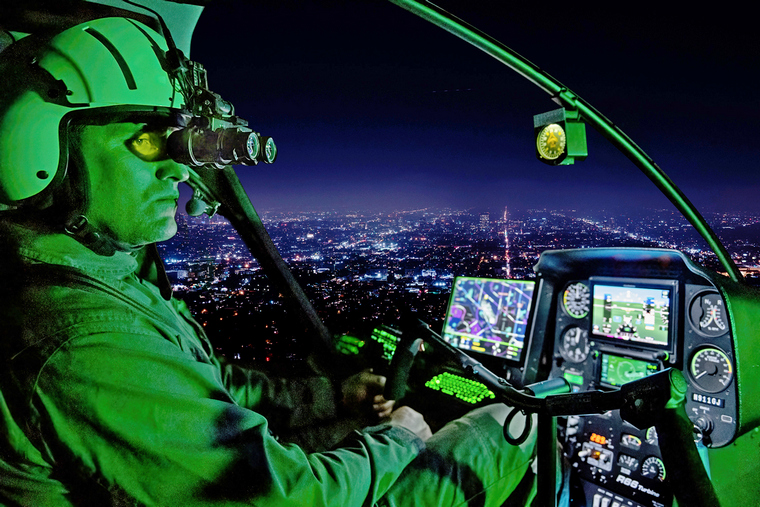 On 30th September, Robinson received FAA certification for its Night Vision Google (NVG) compatible configuration on its R66 Police helicopter. For NVG compatibility, the helicopter's interior and exterior lighting along with the aircraft's instruments and avionics were evaluated to certify the helicopter for operation day or night with or without the use of NVGs.

The Florida Polk County Sheriff Office's (PCSO) second R66 Police helicopter (S/N 1158) is fully NVG compatible and served as the test bed for certification. The aircraft was delivered to the PCSO on 30th September A third NVG-compatible R66 Police helicopter is slotted for delivery to the PCSO in January 2023.
The PCSO air support flies on average 1,100 hours each year. Centrally located between Orlando and Tampa, the PSCO provides air support for every law enforcement agency in its 2,000 square mile county as well as surrounding counties. Much of the terrain consists of lakes and flatlands with little to no illumination at night making NVG goggles essential.

ROLLS-ROYCE DELIVERS 1,000TH BR725 ENGINE TO ITS CUSTOMER GULFSTREAM® AEROSPACE CORP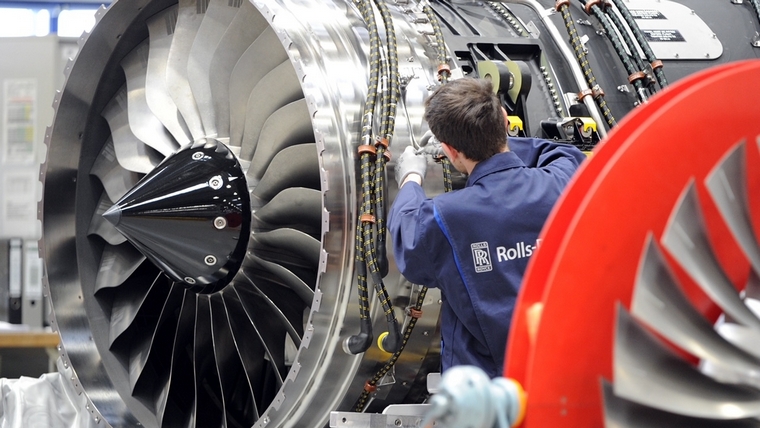 Rolls-Royce has delivered the 1,000th BR725 engine to its customer Gulfstream® Aerospace Corp. The milestone engine, that was developed and assembled at the company's business aviation headquarters in Dahlewitz, Germany, has been shipped to Gulfstream in Savannah, Georgia, USA.

The BR725 engine exclusively powers Gulfstream's highly successful ultra-long-range Gulfstream G650™ and Gulfstream G650ER™ business aircraft. Since its entry into service in 2012 the G650 aircraft family has established a reputation for excellent reliability, efficiency and speed, all combined with an outstanding environmental performance.
The BR725-powered G650 aircraft family holds 120-plus world speed records, including the one for the farthest, fastest flight in business aviation history. With more than 500 aircraft in service, the G650ER and its sister aircraft, the G650, prove they are among the most trusted business jets in the world.
Dr. Dirk Geisinger, Director Business Aviation, Rolls-Royce, emphasised: "Having delivered 1,000 BR725 engines to Gulfstream is another testament of our leading position in the business aviation market. Our partnership with Gulfstream, that started some 60 years ago, is a real success story and it will continue into the future with the Pearl 700, which powers the Gulfstream G700™ and the Gulfstream G800™."
Dr. Jörg Au, Chief Engineer Business Aviation, Rolls-Royce, added: "The BR725 engine is a pinnacle of engineering excellence, having accumulated almost 1,5 million engine flying hours over the past decade, while setting new benchmarks for reliability and performance. Reaching the incredible milestone of the 1,000th engine delivery is a momentous occasion for both Rolls-Royce and Gulfstream, and I couldn't be prouder of the great team behind this product. We are looking forward to delivering many more engines to Gulfstream and to servicing our BR725 customers for decades to come."

NORTHROP GRUMMAN UNVEILS ITS 1ST MQ-4C TRITON HIGH-ALTITUDE HALE UAV FOR RAAF

Northrop Grumman unveiled the first MQ-4C Triton high-altitude, long-endurance (HALE) maritime surveillance UAV for the Royal Australian Air Force (RAAF). The ceremony, held at the assembly and test facility at Palmdale, California, was attended by military and government officials from both the US and Australia.

Construction of the first Australian aircraft began in October 2020 at Northrop Grumman's production facility at Moss Point, Missouri. The fuselage and one-piece wing assemblies were mated in Palmdale in December 2021. The air vehicle is scheduled for completion in 2023, with delivery to Australia slated for the following year.
"Today marks a significant milestone for Australia and the MQ-4C Triton program," said Tom Jones, Corporate Vice President and President of Northrop Grumman Aeronautics Systems. "As we get ready for final system integration and flight test, we are one step closer to delivering this extraordinary maritime awareness capability to Australia."
Developed under the US Navy's Broad Area Maritime Surveillance (BAMS) program as an adaptation of the RQ-4 Global Hawk, the Triton is intended to provide long-endurance, real-time intelligence/surveillance/reconnaissance (ISR) over wide swathes of ocean. It achieved initial operating capability with the U.S. Navy in 2018. The Triton partners with the Boeing P-8A Poseidon that is operated by both the U.S. Navy and RAAF. It is also a very useful asset for long-range oceanic search-and-rescue missions and detecting vessels carrying asylum-seekers.
"Triton will provide the Royal Australian Air Force with an unprecedented capability to monitor and protect our maritime approaches" said Air Marshal Robert Chipman, Chief of the Royal Australian Air Force. "Triton will work alongside the P-8A Poseidon and this unmanned aircraft system will allow us to cover significant areas, at longer ranges and has the ability to stay airborne longer than a traditional aircraft."
Australia announced that it would procure seven MQ-4Cs in March 2014 as one element of the Project Air 7000 program to replace the long-serving Lockheed AP-3C Orion's and became a cooperative program partner to help shape the Triton system requirements. It will share data and experience with the U.S. Navy's MQ-4C fleet. In June 2018 the first six were ordered, with the purchase of a seventh to be considered at a later date. The MQ-4Cs will be based at RAAF Edinburgh in the northern suburbs of Adelaide, South Australia, with a deployment base at RAAF Tindal in the Northern Territory. The other element of the Air 7000 requirement has been answered by the P-8A, of which 14 have been ordered. The first arrived in-country for service with No. 11 Squadron at Edinburgh in November 2016.



WORLD WIDE INCIDENTS AND ACCIDENTS

SOUTH AFRICA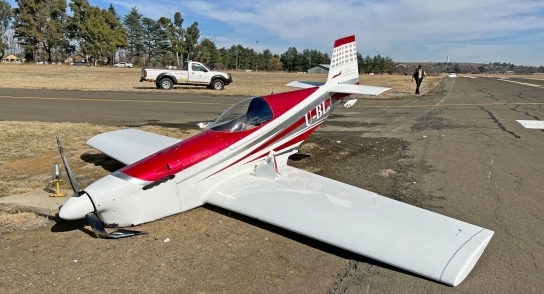 6 AUGUST 2022

On Saturday morning, 6th August 2022, a pilot on-board a GK1 Non-type Certified Aircraft (NTCA) with registration ZU-BLJ was engaged on a private flight in Bethlehem, Free State province.
The pilot was flying the aircraft type for the first time and had opted to perform circuit work at Bethlehem Aerodrome (FABM). He selected Runway 11 to perform the circuits.
Visual meteorological conditions (VMC) by day prevailed at the time of flight with light and variable wind from the south-west (210°) at 2 knots.
The flight was conducted under the provisions of Part 94 of the Civil Aviation Regulations (CAR) 2011 as amended.
The pilot opted to fly the left-side circuits. Whilst on final approach for Runway 11, he decided to touch down on the threshold. His approach was low, and the main wheels of the aircraft struck a sports utility vehicle (SUV) that was in motion on Preekstoel Road from a north-westerly direction (heading in a south-easterly direction).
The pilot managed to control the aircraft and landed on Runway 11; but due to the damage caused to the main landing gear, he lost directional control of the aircraft during the landing roll and as a result, the aircraft veered off to the right-side of the runway.
The pilot was not injured during the accident sequence, whilst the aircraft sustained substantial damage. The driver of the vehicle was also not injured, but the vehicle was substantially damaged. The driver, a sole occupant in the vehicle, was severely traumatised by the experience.
The pilot was issued a Commercial Pilot Licence (CPL) by the Regulator (SACAA) with an expiry date of 31 August 2022. At the time of the accident, the pilot had flown a total of 6 499.9 hours of which 0.3 hours were on the aircraft type. He had flown 14.0 hours during the past 90 days, including the 0.3 hours which were on the aircraft type. The pilot had a valid Class 1 aviation medical certificate which was issued on 28 March 2022 with an expiry date of 28 September 2022.
The aircraft, a GK-1 with serial number GJK-002 was manufactured in 2009. The last annual inspection prior to the accident flight was certified on 2 April 2022 at 119.2 airframe hours. A further 0.3 hours were flown with the aircraft since the annual inspection. The Authority to Fly (ATF) was issued on 13 July 2022 with an expiry date of 31 July 2023. A Certificate of Registration was issued to the current owner on 8 July 2009. A Certificate of Release to Service (CRS) was issued on 2 April 2022 with an expiry date of 1 April 2023.
The aircraft was very low on approach for Runway 11, causing the main landing gear to strike a vehicle whilst in motion on Preekstoel Road, west of the aerodrome's perimeter fence.
Contributing Factor
None.
Safety Action
None.
Safety Message and/or Safety Recommendation/s
It is recommended that the Municipality of Dihlabeng consider installing a road sign on both sides of Preekstoel Road to warn motorist of low flying aircraft.



Trinidad and Tobago, 14 nm W of Port of Spain-Piarco Airport: A JetBlue Airways flight B61817, an Airbus A321neo (N2029J), was flying at 4150 feet in an easterly direction over the Gulf of Paria on its final approach to runway 10 at Port of Spain-Piarco Airport (POS). The flight crew noticed that Caribbean Airlines flight 521, a Boeing 737 MAX 8 (9Y-GRN), was on a trajectory from north to south to cross the path of flight 1817 at nearly the same altitude. The JetBlue flight immediately climbed to 6050 feet and aborted the approach. Both aircraft subsequently landed safely at Piarco. The Trinidad and Tobago CAA reported that the radar system at POS was out of service at the time of the incident.
Russia, Sibirki, Morozovsky district, Rostov region, Russia: A Russian Air Force Sukhoi Su-24M with two on board after performing a training flight made an emergency landing in the area of the Sibirki farm in the Morozovsky district. The emergency landing site is located at a distance of about 4 km from the Morozovsk Airfield.

USA, Cedar County near Stanwood, IA: An experientially built Roaring Eagle sustained substantial damage subsequent to an apparent forced landing to cornfield terrain shortly after take-off from a private airstrip at 120th Street and King Ave near Stanwood, Cedar County, Iowa. The sole pilot received serious injuries.
USA, Parkersburg-Mid-Ohio Valley Regional Airport: A Royal Air Freight Learjet 35A, with two crew, when landing on runway 3 at Parkersburg-Mid-Ohio Valley Regional Airport, struck a deer, damaging main gear. The crew suffered no injuries.

Italy, Taranto-M. A. Grottag Airport: A Boeing 747-4H6(LCF Dreamlifter operated by Atlas Air lost a wheel on the left rear landing gear just after take-off from Taranto-M. A. Grottag Airport (TAR/LIBG) at an altitude of a few dozen meters. There were no injuries on the ground. The aircraft continued its flight to its destination and landed safely.
USA, Dallas Executive Airport, Dallas, TX: A Diamond DA62 with two on board sustained substantial wing damage subsequent to the forced landing on roadway terrain following an inflight loss of engine power northwest of Dallas Executive Airport (RBD/KRBD), Dallas, Texas. The occupants were not injured.

THIS WEEK IN HISTORY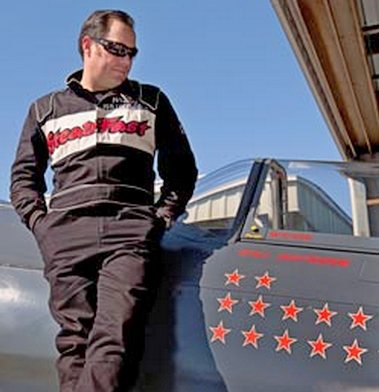 10 October 2011

Flying a modified Yakovlev Yak-3U powered by a Pratt & Whitney R-2000 engine, William Whiteside sets an official international speed record for piston-engine aircraft in the under-3,000 kg (6,615-pound) category, reaching 655 km/hr (407 mph) over a 3-km (1.863-mile) course at the Bonneville Salt Flats in Utah in the United States, greatly exceeding the previous record of 491 km/hr (305 mph) set in 2002 by Jim Wright.

Whiteside is a veteran of the Reno Air Races and named his Yak-3 for Reno/Stead Field, where the races are held and the speed at which it travels, SteadFast! It was built in Russia in 2005, the last piston fighter produced there.
On 29 February Whiteside took aim at a time-to-climb record set in 1978, when Russell H. Hancock flew a Piper Navajo Panther to 3,000 meters (about 10,000 feet) in 3 minutes, 33 seconds. The Yak-3 made the same climb in 2 minutes, 03 seconds, and Whiteside went on to break the record for a 20,000-foot climb at the same weight. Whiteside's team then added weight, and shattered records for climbs to the same altitudes again.

Bonus Video


Allo III and II Brakpan to Orient



Google Banner Ad