Compiled by Willie Bodenstein



Google Banner Ad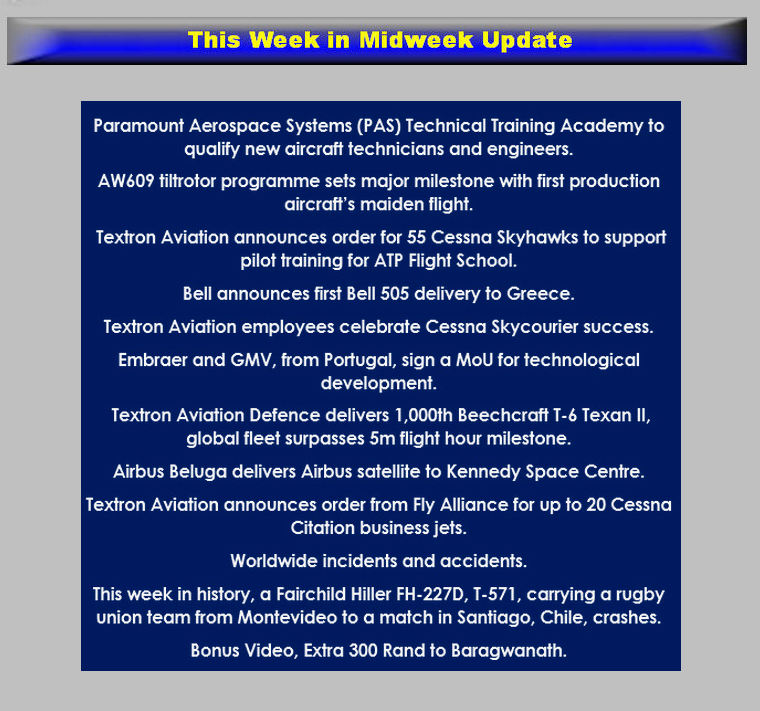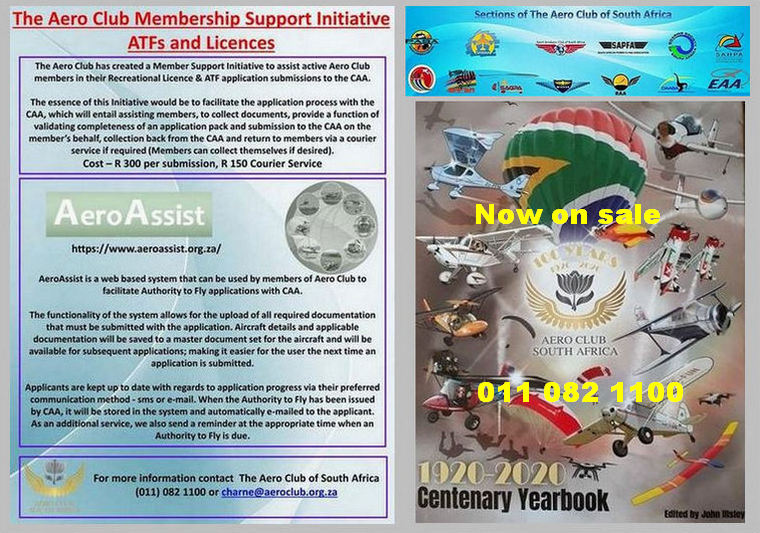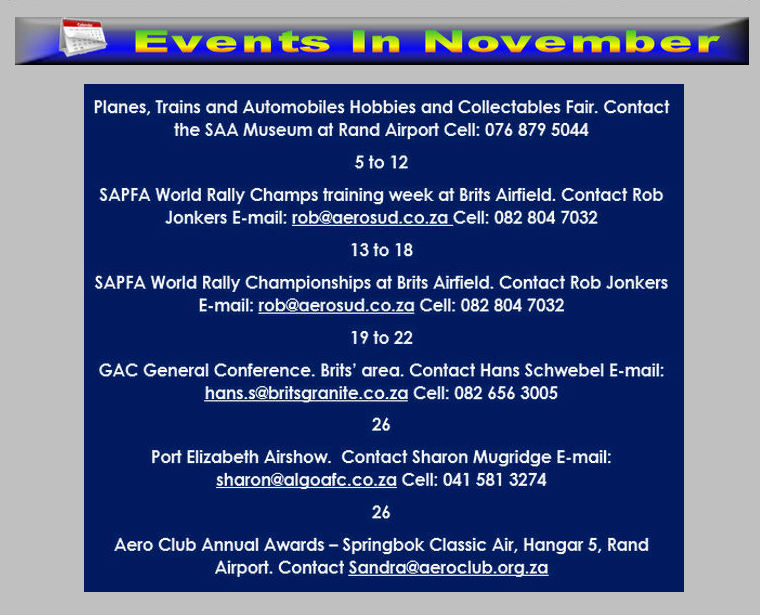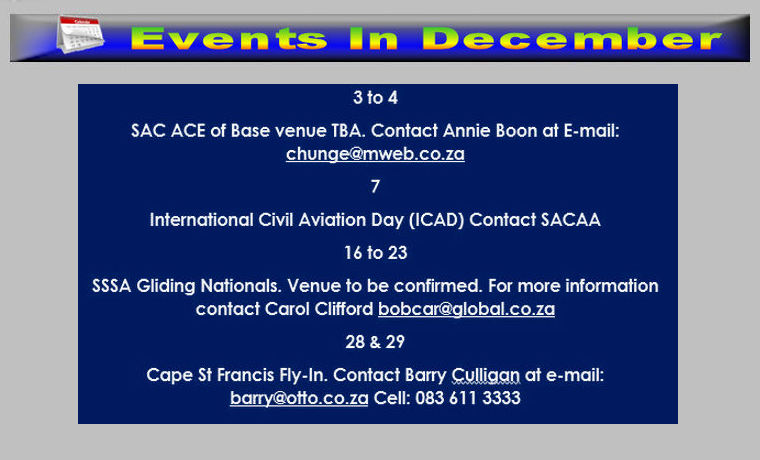 PARAMOUNT AEROSPACE SYSTEMS (PAS) TECHNICAL TRAINING ACADEMY TO QUALIFY NEW AIRCRAFT TECHNICIANS AND ENGINEERS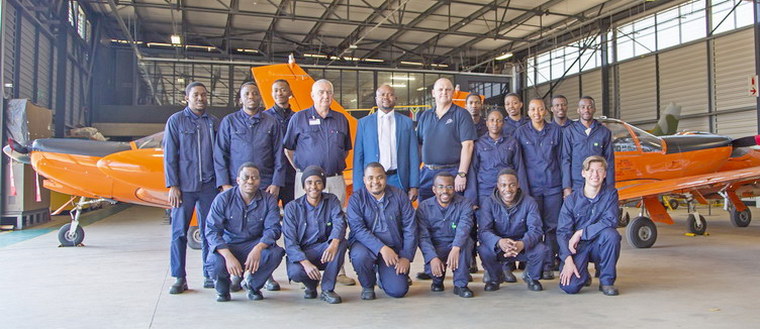 Paramount Aerospace Systems (PAS), subsidiary to Paramount Group, the global aerospace and technology company, is pleased to announce that fifteen students have joined the company's world-class Technical Training Academy to become the next generation's leading aircraft technicians and engineers.

This announcement arrives on the heels of a grant provided by South Africa's Transport Education Training Authority (TETA) in 2019, which enabled seven students in early 2022 to complete the three-year course offered by Paramount Aerospace Systems (PAS), and today proudly qualify as aircraft technicians.
Paramount Aerospace Systems (PAS) operates a fully accredited Technical Training Academy at Wonderboom National Airport, located adjacent to the state-of-the-art aircraft production facilities where the Mwari reconnaissance and light attack aircraft is manufactured. The 'PAS' Technical Training Academy was established to serve the training needs of young Africans from across the continent, those who aspire to reach careers such as aircraft technician or aircraft maintenance engineer.

"We are absolutely delighted that, with the support of the training grant offered by the Transport Education Training Authority (TETA), students will be able to participate in our comprehensive programme, one that is presented by industry veterans with decades of combined experience," stated Brian Greyling, CEO of Paramount Aerospace Systems. "With our comprehensive training solutions that cover all of the technical aspects of aviation, we are addressing the dire shortage of technical skills in the local aerospace sector and further, unlocking pathways for our students to embark on prosperous lifelong careers in both the local and international aviation industry".
The PAS Technical Training Academy, which was previously based at Polokwane, was relocated to Wonderboom just north of Pretoria, near to South Africa's economic heartland, to ensure that more students would be able to access the practical educational programme and do so at a reasonable cost.
"With huge growth projected for the local aviation sector, and across the African continent, the increased demand for qualified aircraft technicians is going to soon outweigh the very limited pool of available resources within the country to-date," added Greyling. "Our Training Academy hosts a sterling track record of producing results, where workshop practice follows directly on from classroom theory and with the aid of training devices and actual aircraft, effective knowledge uptake is assured."
The PAS Training Academy, which can accommodate two intakes per year in January and July, has plans to expand rapidly over the next decade to address the urgent requirement for more certified technicians.
The calibre of students that qualified in 2022 was of such a high order that three of the graduates were offered immediate starting positions at Paramount Aerospace Industries and another graduate was retained by Paramount Aerospace Systems. Three remaining graduates are presently being assisted in finding and securing their first positions by instructors at the Training Academy, alongside private aircraft maintenance organisations [AMOs].

"For aircraft to operate safely and efficiently, it is imperative that properly qualified aircraft technicians are available to perform the required maintenance actions and in addition, support actual flight operations. Our Technical Training Academy provides high quality technical training, offering a regular curriculum of exams that lead up to trade test preparation and then actual trade testing, all from within a single facility, which we believe is an immense achievement," Greyling concluded.



AW609 TILTROTOR PROGRAMME SETS MAJOR MILESTONE WITH FIRST PRODUCTION AIRCRAFT'S MAIDEN FLIGHT



The world's first multirole tiltrotor programme, designed to redefine a range of commercial and public services, set a major milestone with the maiden flight of the first AW609 production aircraft. This aircraft introduces unprecedented capabilities under a dedicated 'powered lift category' civil certification now under development. Designated AC5, the aircraft took to the air at Leonardo's Philadelphia-based site on 13th October performing as expected for the initial in-flight evaluation of systems and general handling.

The first production aircraft joins a prototype based in the US and two more located in Italy, all currently involved in the last stages of testing activities ahead of (Federal Aviation Administration) FAA certification. AC5 will be retained by Leonardo contributing to customer demonstrations, mission capability evaluation and expansion and supporting the manufacturer and the operators in the transition from the developmental to the operational phase, once on the market. Currently, three customers' production aircraft are on the dedicated final assembly line at various stages of construction in Philadelphia.
Gian Piero Cutillo, MD Leonardo Helicopters, said: "This amazing achievement adds to several milestones for the AW609 programme over the last year, through its technical progress and during its public appearances. Together this testifies the level of maturity this ground breaking programme has reached and our credentials to pioneer in the emerging fast rotorcraft domain. I thank our integrated team of skilled and committed people across our geographies for making all of this possible, as they continue to work towards certification."
Earlier this year the AW609 launch customer in the United States, Bristow Group, participated in a demonstration flight in Philadelphia marking an important milestone as Leonardo and Bristow collaborate to introduce the AW609 aircraft into service. Also, in March 2022 the AW609 user base was further expanded with the addition of an undisclosed long-established European operator of Leonardo's helicopters who will aim to introduce four tiltrotors to carry out a range of passenger transport missions supporting its point-to-point operations worldwide.
The AW609 will revolutionise air transport thanks to its rotorcraft-like versatility and airplane-like performance. The AW609 excels at providing fast point-to-point transportation at long ranges, whether connecting city centres or providing timely access to remote locations. It can transport up to nine passengers in the comfort of a pressurised cabin, transforming private and business travel, EMS, SAR, offshore operations and patrol, serving those in both the private and government sectors.
To date, the programme has logged nearly 1,900 flight hours in the US and Italy. Users will be provided with comprehensive support and training packages, primarily headquartered at Leonardo's new Training Academy in Philadelphia. Opened in 2021, it is home to the world's first AW609 full-flight Simulator.

TEXTRON AVIATION ANNOUNCES ORDER FOR 55 CESSNA SKYHAWKS TO SUPPORT PILOT TRAINING FOR ATP FLIGHT SCHOOL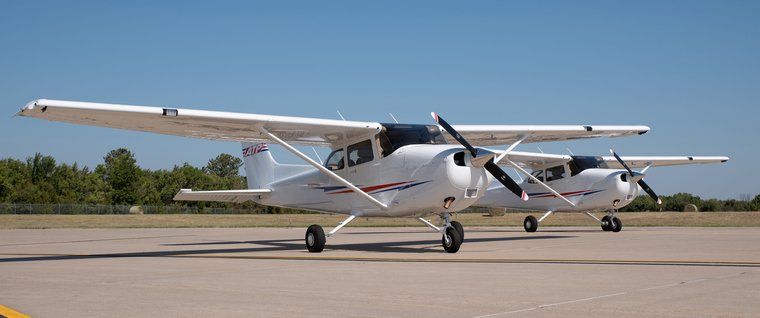 Textron Aviation today announced an agreement with ATP Flight School for the purchase of 55 Cessna Skyhawk aircraft. The piston aircraft will add to ATP's existing fleet of nearly 200 Skyhawks, across 74 training centres nationwide.

This order announcement demonstrates our continued long-term relationship we have with ATP in support of their flight training needs," said Chris Crow, Vice President, Textron Aviation Piston Sales. "For more than six decades, the legendary Cessna Skyhawk has been one of the world's top training aircraft. We are thrilled to see these aircraft utilised to inspire the next generation of professional pilots."
Deliveries of the 55 aircraft will begin in late 2023 and continue throughout 2024.
Students in ATP's Airline Career Pilot Program will utilise the new Cessna Skyhawks to train as airline pilots amid unprecedented demand for the skillset. The stable flight characteristics, advanced avionics and proven dispatch reliability of the Cessna Skyhawk make it a dependable training platform for ATP, who flies 40,000 flight hours per month.
"ATP takes pride in providing Airline Career Pilot Program students with one of the newest, most advanced safety-focused training fleets," said Michael Arnold, director of Marketing, ATP Flight School. "The Skyhawk has proven to be an integral part of the ATP fleet, which system wide delivers 480,000 flight hours and nearly 9,000 pilot certificates issued annually. The new order with Textron Aviation will be essential in continuing to provide students with the fastest path to gain certification and start their careers as airline pilots."

BELL ANNOUNCES FIRST BELL 505 DELIVERY TO GREECE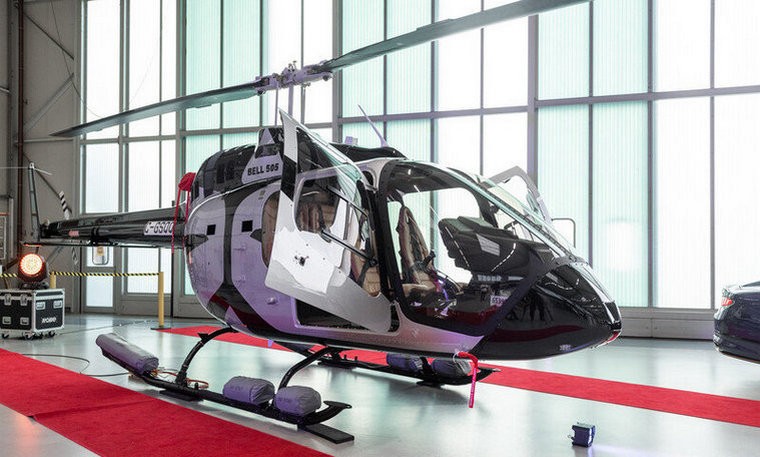 Bell Textron Inc., a Textron Inc. (NYSE: TXT) company, announced the delivery of the first Bell 505 to a customer in Greece. The aircraft was delivered in August at the Bell Prague Service Centre. The aircraft is privately owned and will be operated by Bellavia Ltd. for commercial flights throughout the mainland and islands of Greece for business, VIP, leisure and charter flights. Bellavia will operate and maintain the aircraft under its organisation certifications with pilots and technicians trained at the Bell Training Academy.


"This is an exciting milestone for the Bell 505. We are proud to deliver the first 505 in Greece," said Patrick Moulay, Senior Vice President, International Commercial Business, Bell. "The Bell 505 is a unique platform that is fit for any adventure. The aircraft enables tourists to experience the world from a new perspective and see some of its most remote and beautiful places."
Bellavia Aviation Services Ltd. has operated and maintained Bell aircraft since 1991. The third-generation family business began its operation with a Bell 47 providing more than 3,500 flight hours in fertilising, mosquito spraying and aerial filming. It continued operations with the legendary Bell 206 Jet Ranger, Bell 230, Bell 206 Long Ranger and currently has a fleet of Bell 206, Bell 407, Bell 429 and Bell 505.
"We are thrilled to add another Bell aircraft to our fleet. We take much pride in flying Bell helicopters throughout the blue skies of Greece and continue to enjoy the unparalleled support and advanced technology Bell can provide," said Rania Belesioti, Accountable Manager. Bellavia Ltd. "Our clients and associates are granted with what they deserve: the safest and highest quality flights over the beautiful lands and islands of Greece."
Bell has delivered 78 Bell 505s in Europe to customers in Italy, Switzerland, Slovakia, and now Greece. The company continues to grow its international presence with aircraft sales for private and commercial use. In addition to its broad customer base, Bell's Prague facility offers regional operators' accessible maintenance, repair and overhaul options.

TEXTRON AVIATION EMPLOYEES CELEBRATE CESSNA SKYCOURIER SUCCESS



Cessna employees and their families celebrated the hard work and dedication that made the Cessna SkyCourier a reality. Congratulations to our legendary team members whose contributions made this iconic aircraft possible.





EMBRAER AND GMV, FROM PORTUGAL, SIGN A MOU FOR TECHNOLOGICAL DEVELOPMENT



Embraer and GMV, from Portugal, have signed a Memorandum of Understanding (MoU) for a co-operation in the field of systems development and integration for defence products and services, mainly regarding the A-29 Super Tucano aircraft program.


The MoU also includes a potential joint research, technology development and innovation process, intending to extend and increase long-term business relations between the companies during the concept, design, development, production and support phases.
New businesses, development and integration of navigation systems, Integrated Modular Avionics (IMA) development and software development are also under discussion between the two companies, which intend to exchange and disclose certain information regarding their experiences, capabilities, products, systems and services. In the specific area of R&D focused on IMA, the relationship has been ongoing for more than 15 years, including projects under the scope of the European Union's research framework.
Embraer has a long-term strategic commitment with Portugal in the development of its aerospace and defence ecosystem. It remains the country where the company continues its most significant industrial capacity investment outside of Brazil.



TEXTRON AVIATION DEFENCE DELIVERS 1,000TH BEECHCRAFT T-6 TEXAN II, GLOBAL FLEET SURPASSES 5M FLIGHT HOUR MILESTONE



Textron Aviation Defence announced the delivery of the 1,000th Beechcraft T-6C Texan II aircraft and the achievement of the 5 million flight hour milestone across the global T-6 fleet. All Beechcraft T-6 Texan II aircraft are designed and manufactured at the company's Wichita, Kansas facilities.


"It's an honour to celebrate the 1,000th delivery of a truly legendary aircraft," said Ron Draper, President and CEO of Textron Aviation. "The world's most advanced global air forces and pilots trust us to deliver a great aircraft that enables them to make the world a better, more secure place. Our world-class workforce goes above and beyond to design, manufacture, deliver and support the world's premier military flight trainer. It is an honour that partner nations continue to put their confidence in the Beechcraft T-6 Texan II as the gold standard in training capabilities." Ron Draper, President and CEO of Textron Aviation
The 1,000th T-6 military flight trainer was delivered to the Colombian Air Force. The fleet of five T-6C Texan II trainers equip Air Combat Command No. 1 (CACOM-1) with its initial slate of Beechcraft T-6C Texan II advanced military training aircraft at the Capitan Germán Olano Moreno Air Base in Palanquero, Colombia.
The global fleet of Beechcraft T-6 Texan II Integrated Training Systems (ITS) encompasses five variants, which were manufactured on an active production line with an industry-leading Manufacturing Readiness Level (MRL) rating of 10.
· Leading the fleet are the Joint Primary Aircraft Training System (JPATS) T-6A and T-6B aircraft - operated by the United States Air Force and the United States Navy, respectively.
· The T-6C is an exportable military flight trainer.
· The T-6C+ is an exportable armed variant of the T-6C.
· The T-6D is operated by the United States Army.
"Together, our team has crafted an integrated training system that is the world's most advanced, most sought-after capability for producing pilots - in particular, 4th and 5th gen pilots," said Tom Hammoor, President & CEO of Textron Aviation Defence LLC. "Our nation has relied on the T-6 for more than 20 years to train its flight students. Prior to that, the United States relied on the Beechcraft T-34 Turbo Mentor, the Beechcraft T-34 Mentor and the Cessna T-37 Tweet. That means that every pilot across the Department of Defence has learned to fly in a Beechcraft or Cessna aircraft for nearly 70 years."

AIRBUS BELUGA DELIVERS AIRBUS SATELLITE TO KENNEDY SPACE CENTRE



A special aircraft landed at the Kennedy Space Centre at Cape Canaveral in Florida this weekend: the Airbus BelugaST (A300-600ST). It delivered the Airbus-built HOTBIRD 13G satellite for Eutelsat. This happened a few hours after its twin, HOTBIRD 13F, was successfully launched by a SpaceX Falcon 9 rocket.

Beluga loading Hotbird in TLS 1
The spacecraft are the first members of the new "Eurostar Neo" family of Airbus telecommunications satellites, based on a next-generation platform and technologies developed with the support of the European Space Agency (ESA) and others, including the Centre National d'Etudes Spatiales (CNES) and the UK Space Agency (UKSA).
This milestone also marks the first time since 2009 that the Beluga has visited the USA - when it transported the International Space Station European module "Tranquillity". For this latest mission, the Beluga used 30% Sustainable Aviation Fuel (SAF) for its departure flight from Toulouse - reflecting Airbus' decarbonisation ambitions.
"It is a true honour to consecutively showcase two satellites for our customer Eutelsat: two pieces of European technology at the iconic Kennedy Space Centre," said Jean-Marc Nasr, Head of Space Systems at Airbus. "The ability of Airbus to field an autonomous European solution is underscored by the transportation of our satellites in the unique Beluga aircraft - a true example of pan-Airbus synergies!"
Beluga Hotbird PNO
Once they reach their orbital position, these two satellites, with more efficient power and thermal control systems than their predecessors, will be able to broadcast more than 1,000 television channels across Europe, Northern Africa and the Middle East. They will also enhance Eutelsat's ability to provide connectivity for more than 135 million people, as they replace three Eutelsat satellites currently in orbit.

TEXTRON AVIATION ANNOUNCES ORDER FROM FLY ALLIANCE FOR UP TO 20 CESSNA CITATION BUSINESS JETS



Textron Aviation today announced during the National Business Aviation Association's Business Aviation Convention & Exhibition (NBAA-BACE) that it has entered into a purchase agreement with Fly Alliance for up to 20 Cessna Citation business jets, four firm orders with options for 16 additional aircraft. Fly Alliance will use the aircraft for its luxury private jet charter operations and expects to take delivery of the first aircraft, an XLS Gen2, in 2023.


"This order is an important step in Textron Aviation's continued relationship with Alliance Aviation Group, now Fly Alliance," said Lannie O'Bannion, Senior Vice President, Global Sales and Flight Operations, Textron Aviation. "Fly Alliance set out with the goal of improving the private charter experience, so it only makes sense to bring the Citation XLS Gen2 into their fleet. It's the latest version of our popular midsize jet that features comfort and productivity upgrades while retaining the model's winning combination of performance and efficiencies."
Fly Alliance, headquartered in Orlando, Florida, offers jet card and on-demand Part 135 charter services as well as maintenance, parts, sales and acquisitions. Fly Alliance's fleet of managed and charter aircraft are based in Orlando, Stuart, Palm Beach and Miami, Florida, as well as Providence, Rhode Island. The company's fleet includes six Hawker 800XP aircraft. This will be their first Citation.
"The Fly Alliance acquisition of up to 20 brand new aircraft from Textron Aviation expands our product offering to our members and customers," said Kevin Wargo, CEO of Alliance Aviation Group. "This is an excellent path to building our fleet size to 100 aircraft in the years to come."
About the Cessna Citation XLS Gen2
The Cessna Citation XLS Gen2 is the latest model of the Citation 560XL midsize business jet series, which began with the introduction of the Citation Excel in 1998. More than 1,000 560XLs have been delivered throughout the past 25 years. Business owners, fractional owners and charter operators have consistently chosen the Citation 560XL series more than any other aircraft in the midsize category since its introduction.
Textron Aviation first unveiled plans for the Citation XLS Gen2 during the October 2021 National Business Aviation Association - Business Aviation Convention & Exhibition, representing Textron Aviation's continuing commitment to enhance and redesign aircraft around customer needs. The company achieved Federal Aviation Administration (FAA) type certification and began deliveries in May 2022 of the upgraded version, which was shaped by extensive customer feedback and focused on technology and design.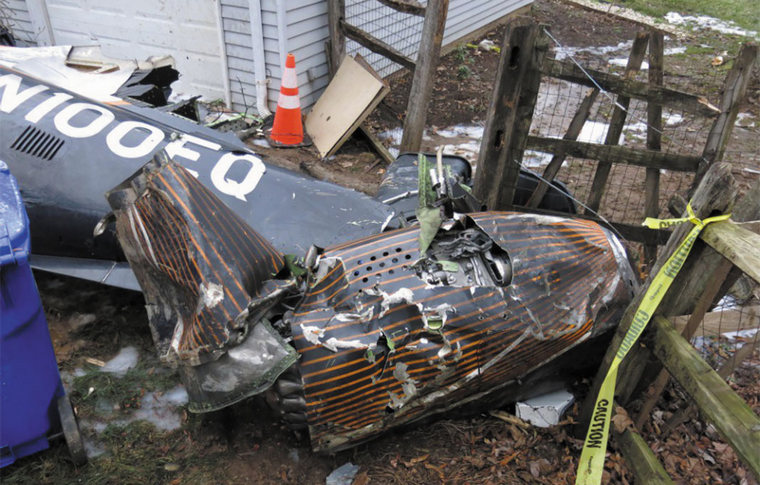 USA

On 8 December, 2014, at about 10:41 eastern standard time, an Embraer EMB-500 airplane (marketed as the Phenom 100), N100EQ, registered to and operated by Sage Aviation LLC, crashed while on approach to runway 14 at Montgomery County Airpark (GAI), Gaithersburg, Maryland.
The airplane impacted three houses and the ground about 3/4 mile from the approach end of the runway. A post-crash fire involving the airplane and one of the three houses, which contained three occupants, ensued. The pilot, the two passengers, and the three people in the house died as a result of the accident. The airplane was destroyed by impact forces and post-crash fire.
The flight was operating on an instrument flight rules flight plan under the provisions of 14 Code of Federal Regulations (CFR) Part 91. Visual meteorological conditions prevailed at the time of the accident.
Data from the airplane's cockpit voice and data recorder (CVDR) indicated that the take-off at about 09:45 from Horace Williams Airport, Chapel Hill, North Carolina and the cruise portion of the flight were uneventful. CVDR data showed that about 15 minutes after take-off, the passenger in the right cockpit seat made a statement that the airplane was "in the clouds." A few seconds later, the airplane's engine anti-ice system and the wing and horizontal stabilizer de-ice system were manually activated for about 2 minutes before they were manually turned off.
About 6 minutes later, a recording from the automated weather observing system (AWOS) at GAI began transmitting over the pilot's audio channel, containing sufficient information to indicate that conditions were conducive to icing during the approach to GAI. The CVDR recorded no activity or faults during the rest of the flight for either ice protection system, indicating that the pilot did not turn the systems back on.
Before the airplane descended through 10,000 ft, in keeping with procedures in the EMB-500 Pilot Operating Handbook, the pilot was expected to perform the Descent checklist items in the Quick Reference Handbook (QRH), which the pilot should have had available in the airplane during the flight. Based on the AWOS-reported weather conditions, the pilot should have performed the Descent checklist items that appeared in the Normal Icing Conditions checklist, which included turning on the engine anti-ice and wing and horizontal stabiliser de-ice systems.
That action, in turn, would require the pilot to use landing distance performance data that take into account the de-ice system's activation. CVDR data show that, before beginning the descent, the pilot set the landing reference (Vref) speed at 92 knots, indicating that he used performance data for operation with the wing and horizontal stabiliser de-ice system turned off and an airplane landing weight less than the airplane's actual weight. Using the appropriate Normal Icing Conditions checklist and accurate airplane weight, the pilot should have flown the approach at 126 knots (a Vref of 121 knots +5 knots) to account for the icing conditions.
The NTSB's investigation found that the pilot's failure to use the wing and horizontal stabiliser de-ice system during the approach (even after acknowledging the right seat passenger's observation that it was snowing when the airplane was about 2.8 nautical miles from GAI) led to ice accumulation, an aerodynamic stall at a higher airspeed than would occur without ice accumulation, and the occurrence of the stall before the aural stall warning sounded or the stick pusher activated.
Because the de-ice system was not activated by the pilot before landing, the band indications (low speed awareness) on the airspeed display did not appropriately indicate the stall warning speed. The NTSB's aircraft performance study found that there would have been sufficient warning of an aerodynamic stall had the wing and horizontal stabiliser de-ice system been used during the approach.
Once the airplane stalled, its altitude was too low to recover. Based on available evidence, the NTSB could not determine why the pilot did not turn on the wing and horizontal stabiliser de-ice system during the approach to GAI. The pilot's EMB-500 instructors reported that use of both ice protection systems was covered during initial and recurrent training and the pilot turned on both systems when he encountered conditions conducive to icing shortly after taking off on the accident flight.
This information suggests that the pilot was informed about the criteria for using these systems. The NTSB considered several scenarios in evaluating the pilot's actions and identified the following areas for improvement to support safe operation of turbofan airplanes that require a type rating and are certified for single-pilot operations and flight in icing conditions, such as the EMB-500: Especially when conducting single-pilot operations, pilots of these airplanes would benefit from a system that provides automatic alerting when the ice protection systems should be activated.
Post-accident interviews with the pilot's first EMB-500 instructor revealed that the pilot had a tendency to freeze up and fixate on a subtask at the expense of other critical subtasks; thus, it is possible that the pilot forgot to activate the wing and horizontal stabiliser de-ice system during the approach (a relatively high workload phase of flight) to GAI. In a single-pilot operation, no additional crewmember is present to help detect an error of omission. Further, 14 CFR Part 91 operations do not necessarily share the same regulatory and organisational controls as 14 CFR Part 121 and Part 135 operations, which have more stringent requirements, oversight, and training that can all help to promote consistency in performance.
Pilots of these airplanes would benefit from training beyond what is required to pass a check ride. Despite being described by his first EMB-500 instructor as very intelligent and highly motivated, the accident pilot needed a considerable amount of extra training time to prepare for his EMB-500 check ride. Although his instructors said that he was proficient by the time he passed his check ride and that all of the required special emphasis areas were addressed in some manner, evidence from the flight before the accident flight as well as errors made by the pilot during the accident flight revealed significant weaknesses in his capabilities.



Rwanda, Kamembe Airport: A Rwandair Express de Havilland Canada DHC-8-402Q Dash 8 suffered a runway excursion after landing on runway 20 (1453 meters long) at Kamembe Airport, Rwanda. The aircraft came to rest in the grass past the end of the runway.
Algeria, Bousfer AB: An Algerian Air Force Mig 29, with two crew, crashed after take-off from Bousfer AB after a technical malfunction. One of the pilots died in the crash.

USA, Lordstown, Trumbull County, OH: An experimental amateur built Stolp SA-300 Starduster Too with two on board impacted pasture terrain, slid into a fence and caught fire in Lordstown, Trumbull County, Ohio. The two occupants received non-life-threatening injuries and the biplane was destroyed.
USA, York Airport, York, PA: A Cessna A185E Skywagon following a loss of engine power, sustained substantial damage during the ensuing hard landing short of the intended runway while on final approach to York Airport (THV/KTHV), York, Pennsylvania. The sole pilot on-board the tailwheel equipped airplane was not injured.

USA, Dallas Executive Airport, Dallas, TX: A Diamond DA62 with two on board sustained substantial wing damage subsequent to the forced landing on roadway terrain following an inflight loss of engine power northwest of Dallas Executive Airport (RBD/KRBD), Dallas, Texas. The two occupants were not injured.
USA, Statesboro-Bulloch County Airport (TBR/KTBR), Statesboro, GA: An American Aviation Inc Cessna 172S Skyhawk SP with four occupants after landing taxied to the ramp at Statesboro-Bulloch County Airport (TBR/KTBR), Statesboro, Georgia where the pilot and co-pilot let the two passengers exit the aircraft and one was struck by the propeller and died instantly.
Columbia, Santa Marta-Simón Bolívar Airport: A Cirrus SF50 Vision Jet G2 with five on board suffered a runway excursion during an attempted take off roll from runway 01 at Santa Marta-Simón Bolívar Airport (SMR). The four on board received injuries. The aircraft overran the end of the 1700 m long runway, ran through the perimeter fence, crossed a road and struck the stand of a street vendor at the edge of a beach. Preliminary information suggests a minor who was struck by the plane, had suffered fatal injuries.



13 OCTOBER 1972

A Fairchild Hiller FH-227D, T-571, c/n 572, carrying a rugby union team from Montevideo to a match in Santiago, Chile, crashes in a remote region of the Andes on the Chile-Argentina border.

Of the 45 on board, 12 died in the crash, five died by the following morning, and one died from his injuries a week later. The survivors were eventually forced to resort to cannibalism to live, feeding off the bodies of the dead that had been preserved by the freezing temperatures.
On 12 December, the remaining survivors sent three of their own to find help. After sending one of the party back to the crash site to preserve rations, the remaining two found help. The 14 survivors remaining at the crash site were rescued in a mission that ended on 23 December. The story would spawn a critically acclaimed book in 1974, along with several film adaptations.

Extra 300 Rand to Baragwanath

Google Banner Ad