Compiled by Willie Bodenstein




Google Banner Ad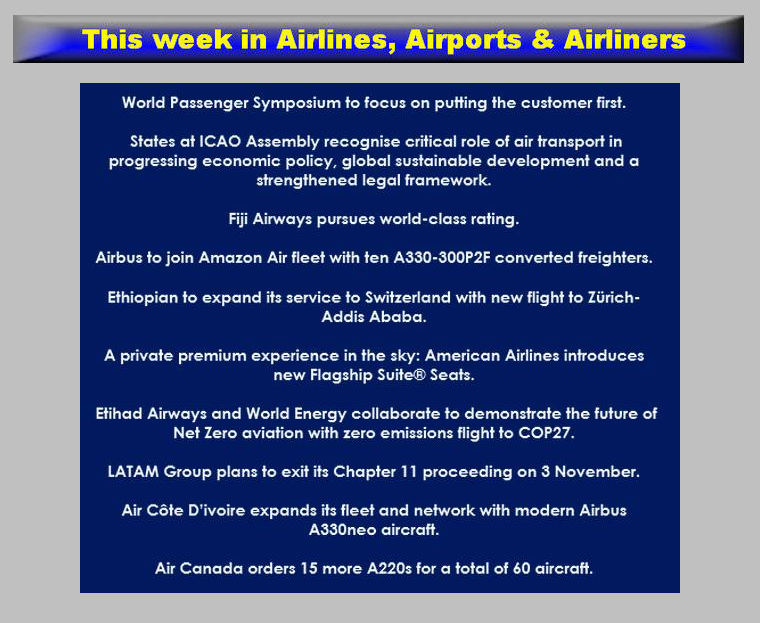 WORLD PASSENGER SYMPOSIUM TO FOCUS ON PUTTING THE CUSTOMER FIRST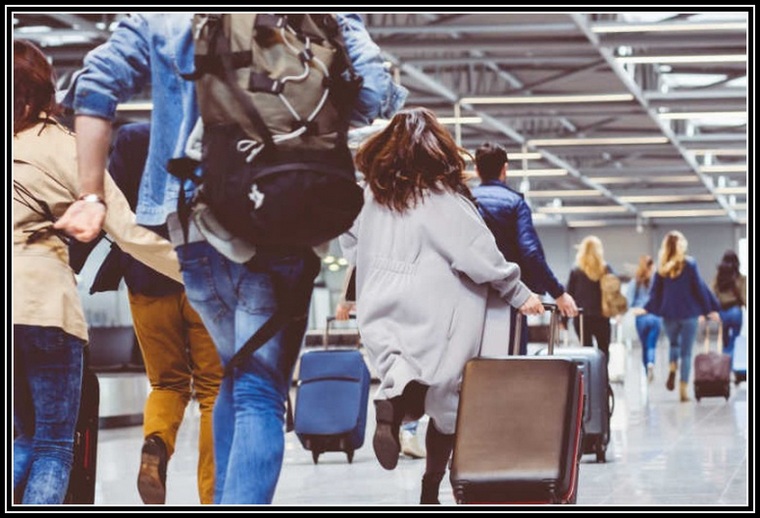 The International Air Transport Association (IATA) announced that 'Unlocking Value Creation by Putting the Customer First' will be the theme of the 2022 World Passenger Symposium (WPS). The event will take place 1-3 November 2022 in Bahrain with Gulf Air as the host airline.


"Like any business, airlines are most successful when they meet customer expectations. Global standards help to facilitate this. The challenge is ensuring the standards keep pace with technology-driven innovations and evolving customer demands around digital. Air travellers expect transparency wherever they shop for fares and other airline products, customised offers; bag tracking and contactless processing at airports. I look forward to discussing how we are making these advancements and more happen at this year's IATA World Passenger Symposium," said Willie Walsh, IATA's Director General.
Captain Waleed AlAlawi, Gulf Air Acting Chief Executive Officer, will participate in a fireside chat on day one and deliver the opening speech in the accessibility track on day two. "Our customers are our top priority at Gulf Air. This conference provides a valuable opportunity for the aviation industry to discuss and debate initiatives and standards relating to putting the passenger first. We are very excited to be hosting the IATA World Passenger Symposium and look forward to welcoming the speakers and delegates to Bahrain," said Captain AlAlawi.
This year's WPS combines the former Digital, Data and Retailing Symposium, the Global Airport and Passenger Symposium and the Accessibility Symposium into a single event to reflect the importance and connectedness of all three elements to the customer experience.
In addition to plenary sessions, three knowledge tracks (Retail and Payment, Airport & Pax Experience and Accessibility) will address the end-to-end customer journey - encompassing everything from shopping and purchasing an air travel product to arriving at the destination. Each step in the travel process will be addressed from the customer and provider perspectives.
Session topics
Enabling customer centricity in a new open ecosystem.
How are airlines adopting to the change of customer centricity and true retailing.
Competition in the aggregation space.
Customers at the centre of contactless travel.
Overcoming baggage challenges for a better customer experience.
Providing customers with an eco-friendly airport experience.
End-to-end biometrics technology driving airport development.
Airport accessibility and inclusive design.
Transport of mobility aids.
Disability and accessibility research: what is new and why it matters for aviation.
Google Banner Ad




STATES AT ICAO ASSEMBLY RECOGNISE CRITICAL ROLE OF AIR TRANSPORT IN PROGRESSING ECONOMIC POLICY, GLOBAL SUSTAINABLE DEVELOPMENT AND A STRENGTHENED LEGAL FRAMEWORK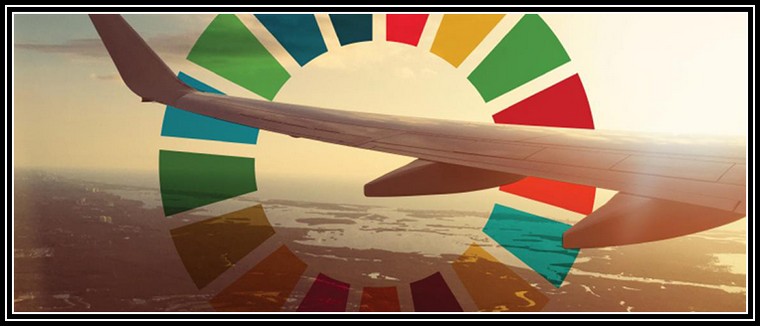 Recognising the critical role air transport plays as a catalyst for sustainable development worldwide, governments attending the 41st ICAO Assembly earlier this month have taken new steps to recognise and strengthen the role of air connectivity in their strategic planning and policies and to emphasise the role it plays in achieving global sustainable development.




"You have strongly promoted the recognition of aviation as a powerful enabler of economic recovery, the need for increasing liberalisation of air services and the role of air cargo operations in keeping our world supplied and connected in times of crisis," declared ICAO Council President Salvatore Sciacchitano in his closing remarks.
The 184 countries participating in the Assembly also formally acknowledged the long-term investment frameworks needed to modernise aviation infrastructure and air navigation services globally, separately urging ICAO to continue to make progress on a new Convention on Foreign Investment in Airlines.
The Assembly also provided ICAO with an opportunity to advocate for the increased liberalisation of air services in all world regions, in order to expand the access and affordability of air services by opening up travel and transport markets and eliminating protectionist constraints. In further decisions relating to the sustainable development of air transport, the Assembly reaffirmed its commitment to the achievement of the United Nations 2030 Agenda for Sustainable Development and supported continued efforts for advocating around aviation as a strong contributor to the Sustainable Development Goals.
A revised resolution on this topic encourages States to consider establishing a clearly-defined relationship between their national development plans and national civil aviation policy, plans and strategies and calls for greater support of development of the aviation in least developed countries, landlocked developing countries, and small island developing states, especially through enhanced development assistance and cooperation.
In addition, there was unequivocal support for the revised Assembly Resolution on a more holistic approach to achieving gender equality in aviation. Countries have encouraged ICAO, Member States, industry and all stakeholders to demonstrate greater ambition and intensified action in their human resources policies for a gender-balanced workforce, to set out goals and measurable targets to minimise the gender gap and to devote more resources to achieving these goals.
On the topic of innovation, which will be fundamental to achieving many current air transport objectives, the Assembly recognised the relevance of ICAO's continued work in this area. The Assembly underscored the need to define new cooperation mechanisms to realise greater efficiencies in ICAO's standards development process, to support early implementation and innovation. It also highlighted the role of ICAO in supporting Member States' efforts to streamline certification and audit processes in order to facilitate the uptake and operation of innovations.
The Assembly further requested ICAO to consider engaging with the appropriate government entities related to the operation of urban air mobility (UAM), as this will require a multi-stakeholder approach. In welcoming the content of the Industry Roadmap for Future Skies, the Assembly requested ICAO to consider the development and prioritisation of the activities included in the roadmap.
In the legal domain, the Assembly called upon States to respect their obligations under the Convention on International Civil Aviation, its Annexes and its related procedures for the safe and orderly development of international civil aviation and recognised ICAO's Legal Committee achievements in the development of over 20 international air law treaties.



Google Banner Ad




FIJI AIRWAYS PURSUES WORLDCLASS RATING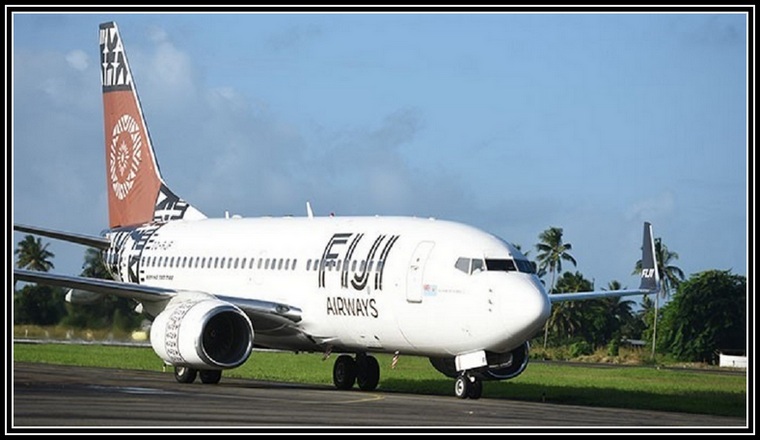 Fiji Airways, Fiji's National Carrier has made a Fiji Day pledge to achieve APEX WorldClass accreditation by October 2023. Managing Director and Chief Executive Officer Mr Andre Viljoen says the airline has set a new target based on a successful ramp up since 1 December 2021.


"APEX WorldClass accreditation is the new NorthStar for Fiji Airways. It is an elite group of airlines which have been recognised as the best in the aviation industry and I see no reason why Fiji Airways can't reach this benchmark."
"We chose Fiji Day to announce this new journey and make this national pledge because this is more than an attempt to improve global ratings for the airline. It is a commitment to Fiji and its people that Fiji Airways, the flag-bearer, will always strive to present the best of the nation to the world."
WorldClass is an accreditation by APEX that recognises an attainment of the highest standards of safety, well-being, sustainability, service and inclusiveness.
Mr Viljoen adds the pursuit for WorldClass 2023 is embedded in a vision born six years ago when Fiji Airways ranked 100th in the world.
"We made a decision in 2016 that the national carrier was not going to be just another small airline and that we would never be satisfied with the status quo. Since then, we have continuously introduced improvements in every aspect of our business to be recognised among the best in the world."
"We have introduced new generation Airbus A350 XWBs and Boeing Max 737 aircraft and invested in the Fiji Airways Aviation Academy, which is a state-of-the-art facility. These investments and the substantial service awards have elevated aviation in Fiji to match the best in the world. We punch above our weight and are among the industry giants.
"Being acknowledged by the global aviation industry is something that all Fijians can be proud of, however we must never stop searching for the next challenge."
Mr Viljoen also added that Fiji Airways is already delivering world-class services in many aspects and he has full confidence in the team to achieve this coveted accreditation.
"The APEX WorldClass accreditation is the pre-eminent international recognition that all major airlines desire. It may seem daunting, but we at Fiji Airways have proven time and again that nothing is impossible when we set our minds to it. Our recent haul of awards is proof that we can do this."
Starting today and over the next 12 months, Fiji Airways will implement service enhancements across the business at all perception points for our customers, industry partners and stakeholders both internally and externally.
Google Banner Ad

AIRBUS TO JOIN AMAZON AIR FLEET WITH TEN A330-300P2F CONVERTED FREIGHTERS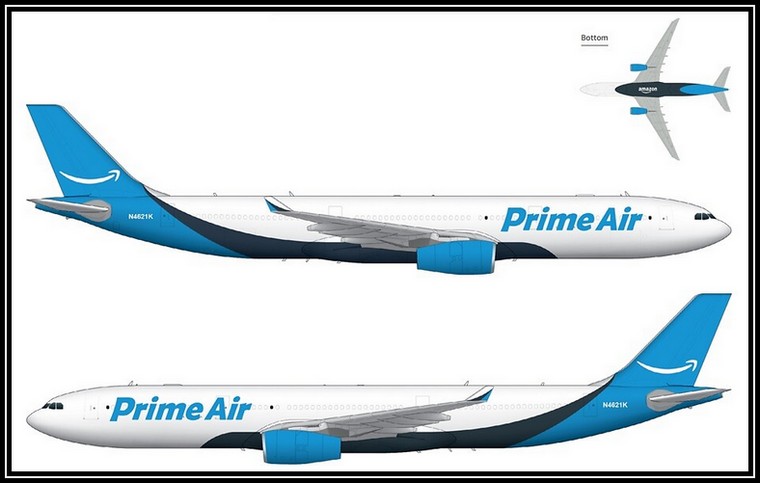 Amazon Air has signed a firm agreement to lease ten A330-300P2F freighters from Altavair, taking advantage of the A330's capacity and economics to help fulfil its one-day delivery promise to Amazon Prime customers. The aircraft will be operated for Amazon by Hawaiian Airlines, which has had A330s as a key element of its fleet since 2010. The ten airframes are being converted from passenger aircraft to freighters by Elbe Flugzeugwerke GmbH (EFW), the centre of excellence for Airbus Passenger-to-Freighter (P2F) conversions.


"We're thrilled to welcome Airbus to our Amazon Air fleet," said Philippe Karam, Director, Amazon Global Air Fleet & Sourcing. "These A330-300s will not only be the first of their kind in our fleet, they'll also be the newest, largest aircraft for Amazon Air, allowing us to deliver more customer packages with each flight."
Amazon Air transports customer packages over longer distances in shorter timeframes to deliver on its customer promise of fast, free delivery. The first of their A330-300P2F aircraft is expected to join the Amazon Air fleet in late 2023.
"The endorsement of our freighters by Amazon speaks volumes about the market value of the A330 and the position Airbus wide-bodies are gaining in the cargo market," said Christian Scherer, Airbus Chief Commercial Officer and Head of Airbus International. "Amazon has built a reputation around delivering their goods to our doorsteps with extraordinary speed and consistency and we're very proud that our aircraft are trusted to become a key link in that remarkable logistics chain."
With advanced Airbus technology that includes fly-by-wire flight controls, the A330 offers an extremely capable platform for freighter conversion. Since the A330's service entry in 1994, more than 1,700 A330s have been ordered, with more than 1,500 delivered - providing a large source of aircraft to support P2F conversions for many years.
While both A330-200 and A330-300 aircraft are eligible for conversion, the longer-fuselage A330-300P2F is particularly suited for integrators and express carriers, due to its high volumetric payload capability with lower-density cargo.
The A330P2F conversion program, launched in 2012, is a collaboration between ST Aerospace, Airbus and their joint venture EFW.
ETHIOPIAN TO EXPAND ITS SERVICE TO SWITZERLAND WITH NEW FLIGHT TO ZÜRICH
ADDIS ABABA



Ethiopian Airlines, Africa's leading carrier, is pleased to announce that it will add Zürich to its expanding global network, with thrice weekly flights. The first flight from Addis Ababa to Zürich will take off on 31 October 2022, operated with the ultra-modern Boeing 787 Dreamliner.

Zürich will be Ethiopian Airlines second destination in Switzerland next to Geneva and its 19th gateway to Europe. The city is the financial and industrial center of Switzerland and hosts the headquarters of a number of international organisations including football's governing body FIFA.
Commenting on the launch of the new flight, Ethiopian Airlines Group CEO Mesfin Tasew said, "We are glad to open a new route connecting the financial capital of Switzerland, Zürich with over 130 destinations of Ethiopian Airlines via Africa's political capital, Addis Ababa. The new flight will expand our presence in Switzerland and Europe at large and provide enhanced air connectivity between Switzerland and Ethiopia. The new service will also facilitate diplomatic and socioeconomic relations not only between Ethiopia and Switzerland, but also between Africa and Europe. As a pan-African carrier, we are committed to further expand our global network and connect Africa with the rest of the word better than ever before."
Currently, Ethiopian Airlines flies to Geneva three times a week, which will increase to four weekly flights by end of October. With the launch of services to Zürich, Ethiopian Airlines flights to Switzerland will increase to seven per week.
A PRIVATE PREMIUM EXPERIENCE IN THE SKY: AMERICAN AIRLINES INTRODUCES NEW FLAGSHIP SUITE® SEATS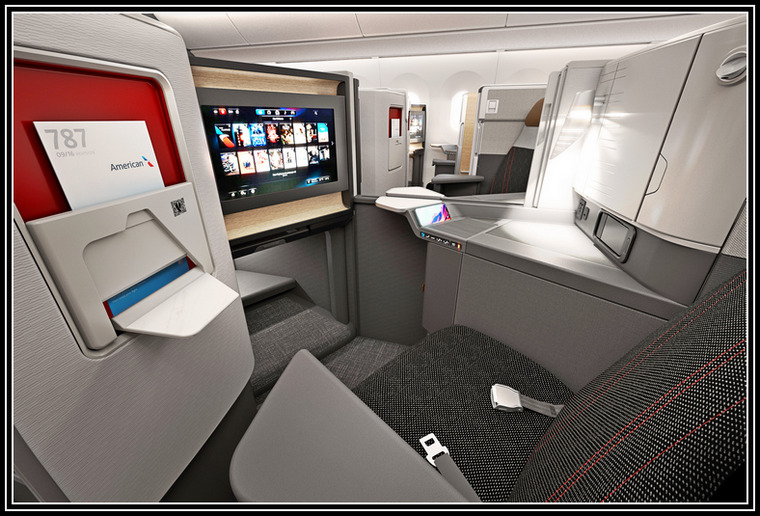 American Airlines is giving customers a suite new ride. With new deliveries of its Airbus A321XLR and Boeing 787-9 aircraft, beginning in 2024, the airline will unveil new Flagship Suite® premium seating and a re-imagined aircraft interior for its long-haul fleet. Flagship Suite® seats will offer customers a private premium experience with a privacy door, a chaise lounge seating option and more personal storage space.

"We are enhancing the customer experience across their entire journey with American," American's Vice President of Customer Experience, Julie Rath said. "The arrival of new long-haul aircraft and the customised seat design of the Flagship Suite® seats will offer customers a truly private premium experience on our long-haul fleet."
American was the first U.S. airline to debut long-haul Premium Economy seats in 2016 and in response to customer demand, the airline is adding even more Premium Economy seats to its long-haul aircraft. The new custom-designed Premium Economy seat creates more privacy and doubles the amount of in-seat storage space.
With the introduction of new interiors on its long-haul aircraft, premium seating on American's long-haul fleet will grow more than 45 percent by 2026. American's Boeing 787-9 aircraft will have 51 Flagship Suite® seats and 32 Premium Economy seats and the airline's Airbus A321XLR aircraft will feature 20 Flagship Suite® seats and 12 Premium Economy seats.
Members of American's award-winning AAdvantage® loyalty program can earn miles through everyday activities such as shopping and dining that they can use for award tickets to experience American's new Flagship Suite® seats when it debuts in 2024.
American will also be retrofitting its aircraft, the Boeing 777-300ER, to include Flagship Suite® seats. These 20 aircraft will be refreshed with the new interiors starting in late 2024. American's aircraft will feature more premium seats than its current design, with 70 Flagship Suite® seats and 44 Premium Economy seats.
American will also retrofit its Airbus A321T fleet to align those 16 aircraft with the rest of its A321 fleet. American will continue to offer lie-flat seats on its transcontinental routes departing New York and Boston along with its Northeast Alliance partner, JetBlue Airways, providing travellers with a premium experience and the opportunity to arrive refreshed after a cross country flight.
Styling from ground to air
Premium customers will notice American's signature style starts with the beginning of their journey at the airline's dreamily redesigned Admirals Club® lounges, with the first of these refreshed lounges opening at Ronald Reagan Washington National Airport (DCA) this fall. Branded elements with sustainable wood designs will be carried from the lounges to American's redesigned long-haul aircraft.
Upon entering American's redesigned aircraft, created by design powerhouse Teague, customers will be greeted with an illuminated American Flight Symbol and thin red accent lines, affirming their flagship experience. In the Flagship Suite® seats, customers will be surrounded with comfort and expansive surface and storage areas they can utilise to fit their personal needs, whether it's to nosh on delectable fare, enjoy entertainment or relax throughout the flight.



Google Banner Ad




ETIHAD AIRWAYS AND WORLD ENERGY COLLABORATE TO DEMONSTRATE THE FUTURE OF NET ZERO AVIATION WITH ZERO EMISSIONS FLIGHT TO COP27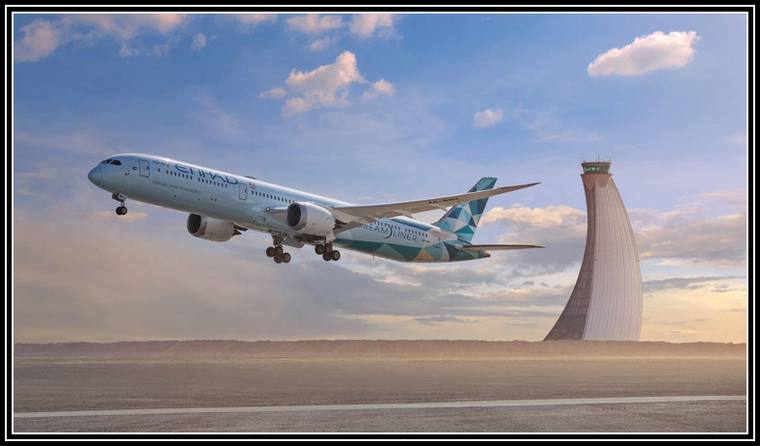 Etihad Airways, the national carrier of the United Arab Emirates, has partnered with World Energy, a carbon-net-zero solutions provider, to operate the first NetZero flight powered entirely by Sustainable Aviation Fuel (SAF) Book & Claim, delivering delegates to COP27 with zero net emissions.




The airline will operate its Washington Dulles to Abu Dhabi service, routed via COP27 venue Sharm-El-Sheik to demonstrate the only feasible path to net-zero commercial aviation using current technology, while showcasing the challenges and opportunities of SAF.
Mariam Alqubaisi, Head of Sustainability & Business Excellence, Etihad Airways, said: "This initiative is about proving NetZero commercial aviation is possible, but equally facing up to the significant logistical challenges the industry faces to turn the possible into the routine. Etihad endeavours to make good on its rigorous commitment towards sustainable aviation through the Greenliner programme in partnership with Boeing, GE and other aviation leaders in 2020, followed by the addition of the Sustainabile50 programme in partnership with Airbus and Rolls Royce, coupled with our commitment to achieving net zero emissions by 2050 and halving our net emission levels by 2035.
"Through these programmes, we have run a series of eco-Flights over the past two years to test and validate several concepts and we have made refining and implementing sustainability initiatives an intrinsic part of our day-to-day operation. The NetZero flight is the next logical step after our EY20 operation from London Heathrow to Abu Dhabi in October last year, where we reduced emissions by 72% compared to the same flight in 2019.
"This isn't about solving only Etihad's emissions, but about supporting the entire industry to address the biggest challenge we face over the next three decades."
Gene Gebolys, CEO, World Energy, said: "Aviation is how the world connects but we are on a collision course as flying people and goods is one of the most carbon-intensive things humans do. Aviation is on an unsustainable trajectory as it is projected to continue to account for an ever-greater share of global carbon emissions. But there is a way off this course. The course correction will come from the fuel tank rather than the cockpit. Together, we can efficiently change the fuel we fly on so we can change the impact of flying. We are grateful to corporate leaders like Etihad who are paving the way to help make net-zero aviation a reality."
Enabling delegates to travel 10,000km emission-free to COP27, Etihad will buy (or book) SAF for the flight provided by fuelling partner World Energy. However, the flight will use conventional Jet-A1 fuel and the physical SAF that Etihad has purchased will be delivered into the Los Angeles International Airport (LAX) fuel system and used on flights by other airlines out of that airport. LAX has the infrastructure in place to take delivery of and distribute World Energy's SAF. This is known as a Book & Claim system and is the preferred model for SAF use and distribution advocated for by the aviation and energy industries as a stopgap solution to make SAF available for global aviation until infrastructure and production capacity can catch up. Book & Claim includes scrupulously third-party verified transactions that comply with the Roundtable on Sustainable Biomaterials (RSB) guidance.
Guests onboard the flight will not be charged any extra premium for their fare but preparing a NetZero flight without charging each passenger and cargo shipment a surcharge is a challenge given that the cost to produce SAF is four-times higher than JetA1.
The extra costs will be mitigated by several sources, including government subsidies reducing the SAF cost by 50 per cent, the Corporate Conscious Choice programme contributing 28 per cent and the Etihad Guest Raffle providing 22 per cent. A final 10 per cent to partially offset additional operational and handling costs will be generated by tokenising and trading CO2e avoidance credits, possible due to this being the first transatlantic flight actively managing non-CO2 effects through contrail avoidance prediction and flight planning.
The NetZero flight will be the latest in a series of "EcoFlight" tests since Etihad launched its Greenliner programme in 2020, each one testing and proving a series of concepts.
Google Banner Ad
LATAM GROUP PLANS TO EXIT ITS CHAPTER 11 PROCEEDING ON 3 NOVEMBER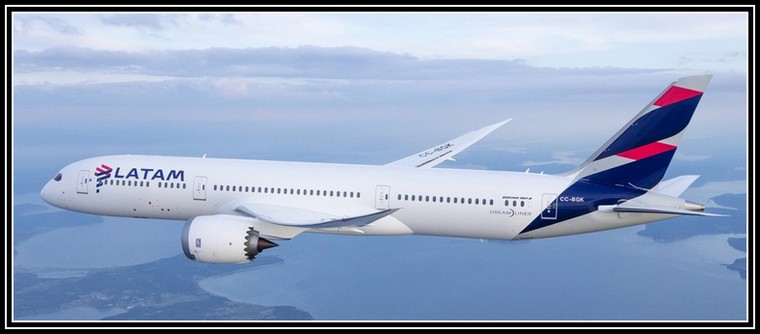 LATAM Group informs that it plans to exit its Chapter 11 proceeding in the United States on 3 November, which it entered in May 2020 after the strong impact of the pandemic. This process will allow the group to emerge more agile, with a more competitive cost structure, adequate liquidity to face the future, with approximately US$10.3 billion in equity and close to US$6.9 billion in debt. On said date, LATAM Airlines Group S.A. (LATAM) will give the shares and convertible bonds to the shareholders and creditors as appropriate and will pay certain obligations such as the Junior DIP and other fees as established in the Reorganisation Plan.

In addition, LATAM announces that, after the end of its priority option right period ("POP"), the second round ("Second Round") and the choice by the creditors of the recovery alternatives considered under the Reorganisation Plan, LATAM sent the funding notices to the supporting parties to finalise the receipt of the US$5.4 billion of new funds detailed in the Reorganisation Plan.
In this line, LATAM informs the result of the choice of the Class 5 creditors with respect to C convertible bonds that required subscription with new funds. Finally, non-supporting creditors subscribed 36,215,217 C convertible bonds.
After considering the aforementioned choice by the creditors, as well as the results reported yesterday by the POP and the Second Round, the remainder of unsubscribed shares and convertible bonds that consider a contribution of new funds is 31,349,388,220 shares, 735,864,454 B convertible bonds and 6,827,128,295 C convertible bonds. Said remainder must be subscribed by the supporting parties of the Reorganisation Plan subject to the applicable laws and regulations.
In this regard, it should be remembered that all the instruments considered in the Reorganisation Plan and the remainder to be placed are fully backed by the supporting shareholders (Delta Air Lines, Qatar Airways, Cueto Group) and by the supporting creditors (Evercore group and certain holders of local bonds), ensuring that LATAM will have the necessary funds to successfully exit the Chapter 11 proceeding. Today, notices were sent to the supporting parties through which the supporting creditors are requested to fund approximately US$3.6 billion and the supporting shareholders approximately US$736 million.
AIR CÔTE D'IVOIRE EXPANDS ITS FLEET AND NETWORK WITH MODERN AIRBUS A330NEO AIRCRAFT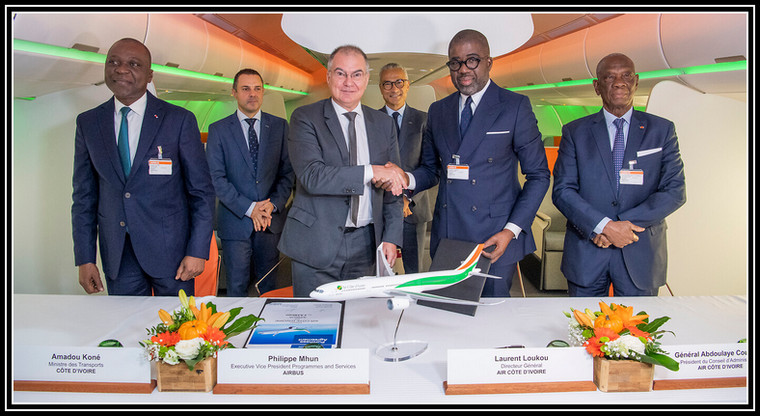 Air Côte d'Ivoire, the National Airline of the Republic of Côte d'Ivoire, has signed a firm order for two A330neo aircraft to support its growth strategy. The agreement was announced at Airbus headquarters in Toulouse, in the presence of Amadou Koné, Minister of Transport of Côte d'Ivoire, Laurent Loukou, CEO of Air Côte d'Ivoire, General Abdoulaye Coulibaly, President of Air Côte d'Ivoire Board and Philippe Mhun, Airbus Executive Vice President Programmes and Services.

The airline currently operates a fleet of six Airbus aircraft comprising one A320neo, two A320ceo and three A319. The new A330neo widebody aircraft will enable Air Côte d'Ivoire to grow its network and efficiently launch long haul routes in view of the airline's transcontinental expansion strategy.
The A330neo is the new generation version of the popular A330 widebody. Incorporating the latest generation engines, a new wing and a range of aerodynamic innovations, the aircraft offers a 25% reduction in fuel consumption and CO2-emissions. The A330-900 is capable of flying 7,200nm / 13,300km non-stop. Operating the A330neo side by side with its Airbus Single Aisle fleet, will enable Air Côte d'Ivoire to benefit from huge operational savings and more flexibility generated by Airbus' unique commonality among its aircraft Family members.
The A330neo features the award-winning Airspace cabin, providing passengers with a new level of comfort, ambience and design. This includes offering more personal space, larger overhead bins, a new lighting system and the ability to offer the latest in-flight entertainment systems and full connectivity. As with all Airbus aircraft, the A330neo also features a state-of-the-art cabin air system ensuring a clean and safe environment during the flight.
Google Banner Ad
AIR CANADA ORDERS 15 MORE A220S FOR A TOTAL OF 60 AIRCRAFT.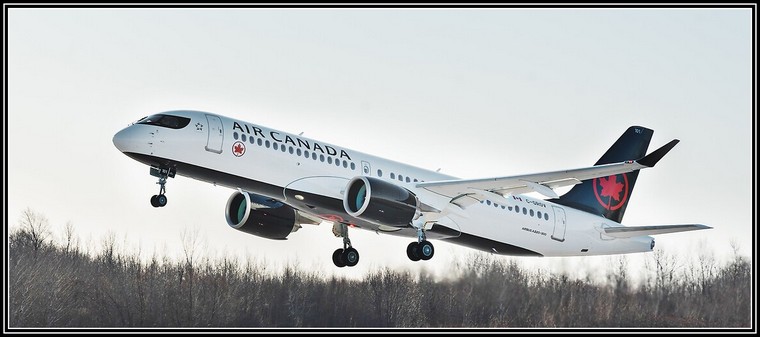 "The A220 has become an important component in the modernisation of Air Canada's fleet and a key part of our narrowbody fleet, thanks to its performance and passenger comfort. Our customers truly enjoy the benefits of the A220, from its quieter cabin, larger overhead bins and comfortable seating. The A220 is the perfect aircraft for our North American network thanks to its economics and its fuel efficiency also supports Air Canada's commitment to reduce emissions on the way to its goal of net zero emissions from all global operations by 2050," said Mark Galardo, Senior Vice President, Network Planning and Revenue Management at Air Canada.


"We are honoured that Air Canada is coming back for more A220s. This demonstrates the value the aircraft is bringing and we are proud to provide our customer with a high level of flexibility, great economics and a real passenger-appeal," said Christian Scherer, Airbus Chief Commercial Officer and Head of International. "With already over 30 aircraft in service with the airline, the A220 has established itself as an efficient route-opener, as well as mainline workhorse, strengthening the carriers' continental network while delivering on Air Canada's ambitious decarbonisation targets. We thank Air Canada for their continued trust in Airbus."
Air Canada operates a fleet of over 125 Airbus aircraft, including 78 A320 Family aircraft, 16 A330 Family aircraft and 31 A220-300 aircraft. Air Canada also has a direct order for 10 A321 XLRs. The airline took delivery of its first Airbus A220-300 in December 2019, and was the first airline to operate this model in North America. Born from a clean-sheet design, the A220 is the only aircraft purpose-built for the 100-150 seat market, bringing together innovative design features, state-of-the-art aerodynamics and Pratt & Whitney's latest-generation GTF™ engines.
Offering 25 percent lower fuel burn and CO2 emissions per seat compared to previous generation aircraft, in addition to around 50 percent lower NOx emissions than industry standards, the A220 is the most eco-efficient aircraft in its category. With 20 percent more overhead stowage space per passenger, the widest seats and the largest windows in its class, the A220 also provides unmatched comfort to travellers.
To date, over 220 A220s have been delivered to 16 airlines operating on four continents and connecting more than 70 million people across the globe. The fleet is currently flying on over 800 routes and 325 destinations worldwide, making it the proven choice for airlines to efficiently connect passengers on regional and long-distance routes.
As of the end of September 2022, more than 25 customers had ordered over 770 A220 aircraft - confirming its strong position in the small single-aisle market.
Google Banner Ad