Compiled by Willie Bodenstein



Google Banner Ad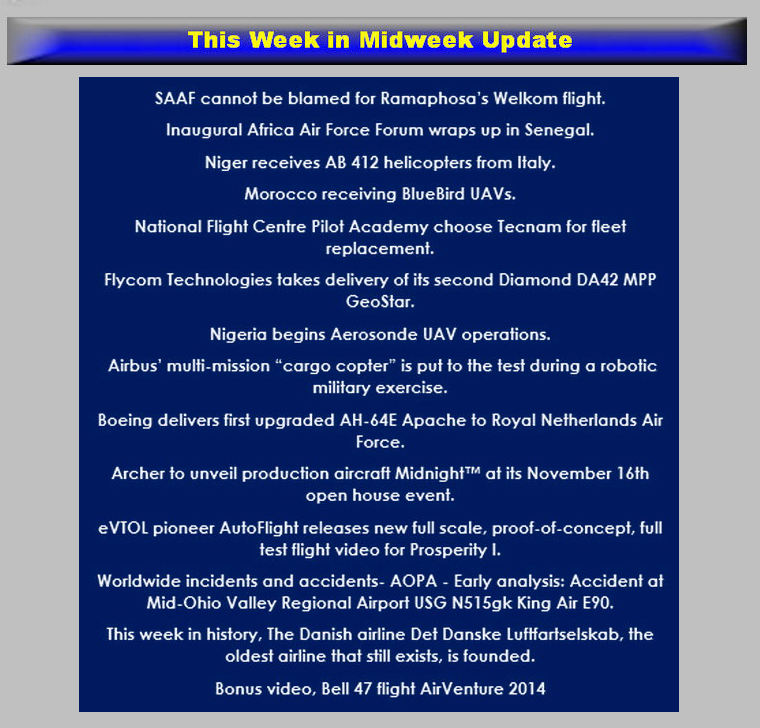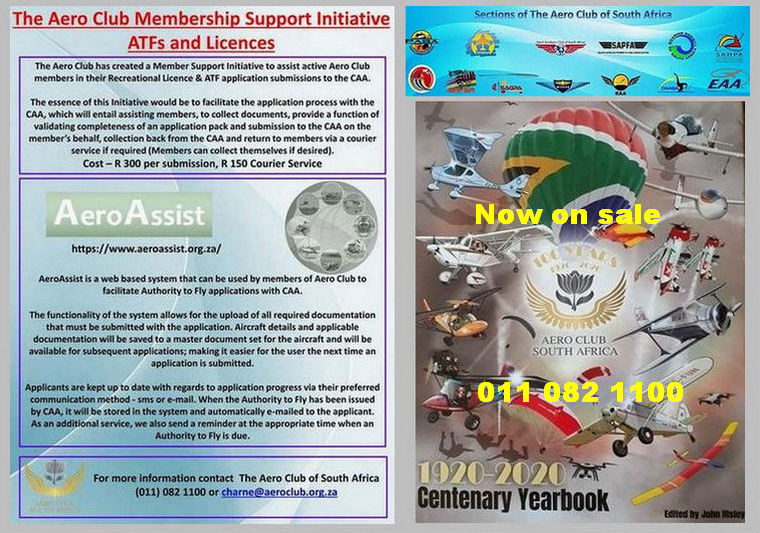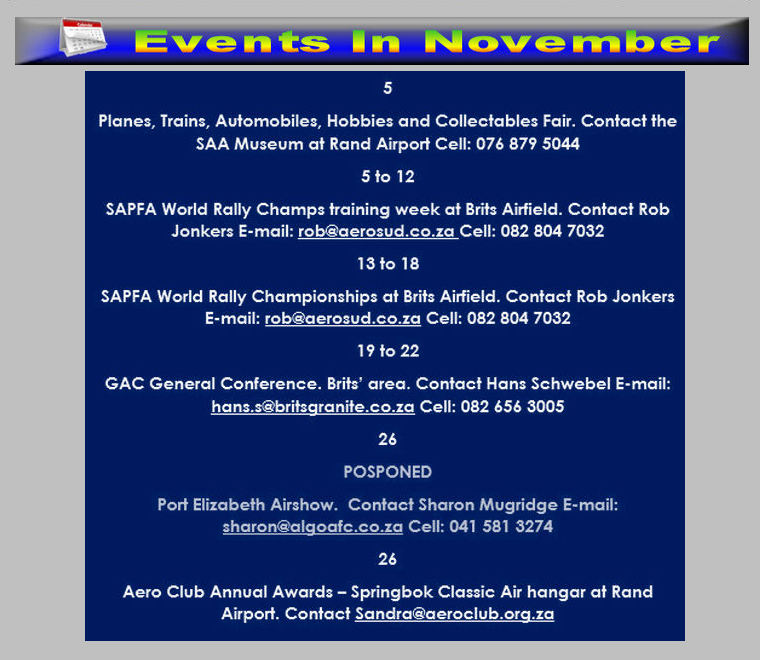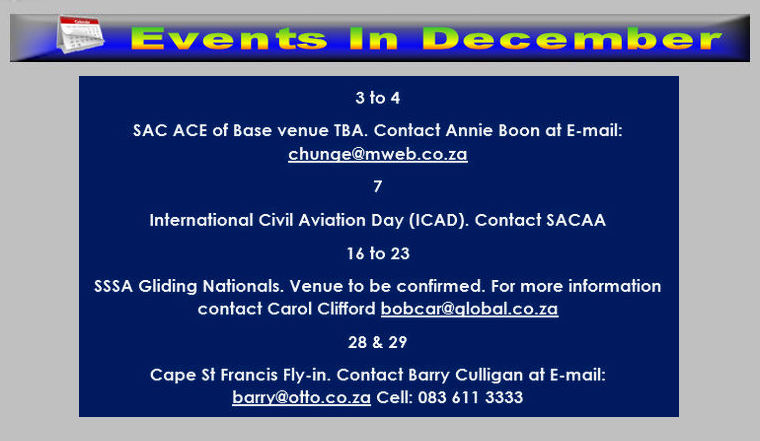 SAAF CANNOT BE BLAMED FOR RAMAPHOSA'S WELKOM FLIGHT
defenceWeb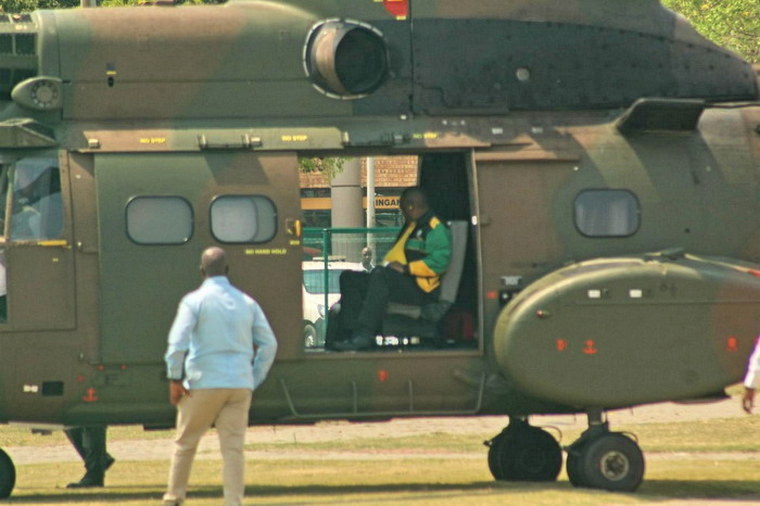 There appears to be agreement that President Cyril Ramaphosa misused State resources in the form of an Oryx helicopter flight and should be sanctioned as he did his former defence minister when she did something similar two years ago.


The use of an SA Air Force (SAAF) asset to ensure the Presidential presence in Welkom for a majority African National Congress (ANC) party Letsema campaign earlier in October was reported to the Public Protector by George Michalakis, Free State Democratic Alliance (DA) National Council of Provinces (NCOP) security and justice spokesman.
His party colleague, shadow defence and military veterans minister Kobus Marais, went the route of Parliamentary questions after Nosiviwe Mapisa-Nqakula flew to Harare on the 21 Squadron Falcon 900B (ZS-NAN) in September 2020. That led to a Public Protector investigation and Mapisa-Nqakula being docked three months' salary - no further action was taken against her.
Looking at the side of the SAAF as operator of the aircraft used in apparent contravention of rules and regulations, including a version of the Ministerial Handbook, is premier South African military aviation enthusiast and historian Dean Wingrin.
"In this instance, the SAAF cannot be blamed. They follow instructions and would not know the complete circumstances of the flight," he told defenceWeb, adding: "While entitled to do so, it will be a brave officer indeed who will question the reasons for a flight request from the highest office bearer in the land".
He sees the Mapisa-Nqakula Zimbabwe flight as a precedent when keeping affairs of party and State separate with the principle upheld there. "It has relevance in this instance."
Michalakis maintains if the Public Protector finds Ramaphosa violated the "party/State separation principle" he is "likely guilty" of going against his Oath of Office.
He expects the Public Protector will make legally binding remedial recommendations unless otherwise directed by the courts. "At a minimum I would think either Ramaphosa or the party (African National Congress) should be liable for costs around the flight to the taxpayer," he said.



INAUGURAL AFRICA AIR FORCE FORUM WRAPS UP IN SENEGAL
Guy Martin defenceWeb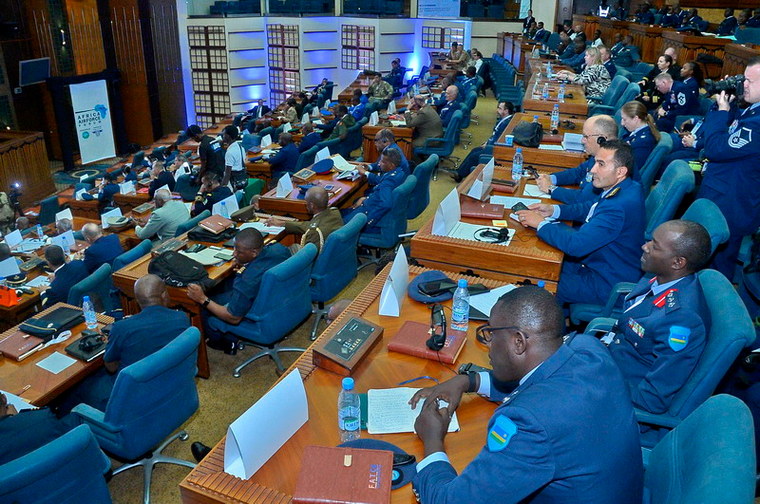 The first Africa Air Force Forum has concluded in Senegal after 300 attendees from 40 nations came together for two days to address the evolving roles of Africa's air forces across the continent, from counter terrorism to counterinsurgency efforts and capacity building.

The organisers said air force and industry leaders from across Africa and global defence experts gathered to address security challenges and the necessity for regional air forces to enhance air operations to counter asymmetrical threats across Africa and highlighted the role of aviation in low intensity conflicts.
Hosted by the Senegalese Air Force, the two-day forum (26 and 27 October) aimed to empower the aerospace community to cooperatively advance tactics, training, maintenance and repair and improve response to regional conflicts. Other goals were to look at fleet modernisation and capacity building and human resource management for African air forces.
Topics under discussion on day one included the need to address emerging threats like unmanned aerial vehicles, reducing air force costs, improving safety and establishing better intelligence, surveillance, target acquisition and reconnaissance (ISTAR) capabilities.
High-level attendees included service chiefs and officials from the Tunisian, French, Zambian, Sudanese, Spanish, Nigerian, Egyptian, Zimbabwean, Botswanan, Kenyan, Ivorian, Ugandan, Chadian, Brazilian, Cameroonian, Mauritanian, Malian, Tanzanian, Nigerien, Beninese, Rwandan, Togolese and Emirati air forces and air arms. Also in attendance was Chief of the South African Air Force, Lieutenant General Wiseman Mbambo and US Air Forces Europe - Air Forces Africa commander General James Hecker.
During the conference, Hecker presented on the growing presence of international air forces in Africa and their ability to support partners beyond counterterrorism and counterinsurgency efforts.
"The most important thing we can do to guarantee future success is to stand shoulder-to shoulder, build trust in one another and face these challenges together," Hecker said. "We continue to lean into forums like this and others such as the African Partner Flights and Association of African Air Forces events. Each occasion should remind us that we are in this fight together."
In the past year, the US has provided airlift support through foreign military sales and training, hosted multiple engagements through the Association of African Air Forces, integrated with regional partners in exercise African Lion 2022 and provided operational awareness to partners throughout the continent, the US Air Force said.
Meanwhile, China's Ministry of National Defence said its participation would include a Chinese Air Force delegation as part of the PLA Air Force's move to engage in conferences, air shows and training exercises around the world. "The Chinese PLAAF has carried out practical cooperation with foreign air forces worldwide, including those of African countries," the Ministry of National Defence said.
"The Chinese PLAAF has also played a positive role in international humanitarian disaster relief and reduction, regional security cooperation, etc. Since the outbreak of COVID-19 pandemic, amounts of urgently-needed medical supplies, medicines and apparatus have been delivered by the Chinese PLAAF aircraft to many countries in Asia and Africa," the Chinese Ministry of National Defence said.
The Forum hosted various exhibitors from around the world, such as Iomax USA, Havelsan, BIRD Aerosystems, Thales, Pratt & Whitney, Embraer, Leonardo, ESMA Group, Norinco, Test Flying Academy of South Africa, Poly Technologies, Diamond Aircraft and others.
Havelsan, for example, said it received immense positive feedback during the Forum, with representatives from the Chadian, Nigerian, Senegalese and Mauritanian air forces expressing interest in Havelsan's products. On display at the King Fahd Palace in Dakar were Havelsan's border security solutions, simulation training systems, ADVENT MARTI air command and control system and TICCS command and control information system.



NIGER'S MILITARY HAS TAKEN DELIVERY OF TWO AB 412 HELICOPTERS FROM ITALY AND WILL RECEIVE ANOTHER TWO HELICOPTERS NEXT YEAR



The two aircraft were handed over in a ceremony at Air Base 101 in Niamey on 18 October in the presence of Niger's Defence Minister Alkassoum Indattou and his Italian counterpart Lorenzo Guerini.

Indattou said the delivery was the result of close ties between Italy and Niger. The aircraft will be used to strengthen Niger's Air Force and carry out personnel transport, cargo and medical evacuation flights and combat cross-border crimes.
The two helicopters (MM81452/GF-207, c/n 25707 and MM81456/GF-211, c/n 25713) were delivered in the colours of Italy's Guardia di Finanza (GdiF) and fitted with fairings above their cabins for radars used to detect maritime smugglers.
The Italian Ministry of Defence quoted Guerini as saying the Sahel is an area of great strategic importance to Italy as its dynamics have direct effects on the entire African continent as well as the Mediterranean and Europe. "That is one of the reasons why our country wants to strengthen its structured bilateral cooperation with Niger, thus moving forward with the ongoing productive dialogue established some years ago."
Italy has deployed a Bilateral Mission in support of Niger and aims to increase the capacity of the authorities of Niger and other members of the G5-Sahel Initiative to counter illegal trafficking, terrorism and other security threats in the area.
The Italian Ministry of Defence said the two AB 412s were refurbished by the Agenzia Industrie Difesa (Defence Industries Agency) before being delivered to Niger.
Guerini concluded his trip to Niger by visiting the Italian military personnel deployed as part of the Bilateral Support Mission in the Republic of Niger (MISIN), which began in 2018 and also covers support for Benin, Mauritania, and Nigeria.
Italy and Niger in September 2017 agreed to enhance bilateral defence and security relations and this has seen Italy train Nigerien troops and enhance the capacity of the country's armed forces.
Niger has received or ordered a variety of military hardware over the last several years as it battles terrorists, including from Boko Haram. Earlier this year Niger ordered armoured personnel carriers from Turkey's Nurol Makina, in addition to several Bayraktar TB 2 unmanned aerial vehicles and Turkish Aerospace Industries Hurkus turboprop trainer/light attack aircraft.
Niger is receiving three surplus C-130H Hercules transport aircraft from the United States and in 2021 took delivery of 22 Osprea Mamba Mk 7 armoured vehicles the US provided for the G5 Sahel Joint Force. This September, the United States delivered eight OTT Puma M36 armoured personnel carriers to Niger.
www.defenceweb.co.za

MOROCCO RECEIVING BLUEBIRD UAVS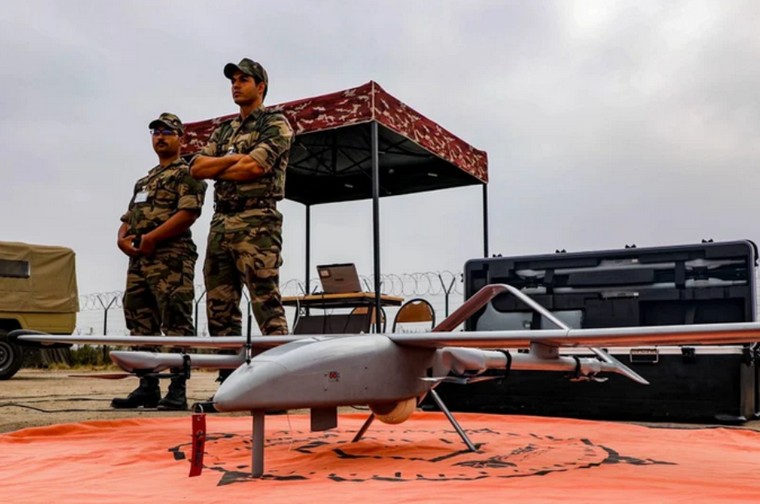 Israel's BlueBird Aero is supplying over 100 WanderB and ThunderB unmanned aerial vehicles (UAVs) to the Moroccan Army. The company confirmed the selection of its aircraft on 25 September, after the WanderB was seen for the first time in early September during the Maroc Mantlet 2022 disaster response exercise.

It is believed that Morocco ordered 150 aircraft from BlueBird in 2021, with part production in Morocco, under an estimated $50 million contract, LeDesk reports.
BlueBird said the Royal Moroccan Army had purchased dozens of ThunderB and WanderB UAVs and that they are being used for intelligence, surveillance, targeting and reconnaissance (ISTAR), border security, law enforcement, convoy and force protection and artillery spotting.

The WanderB is a vertical take-off and landing UAV powered by electric motors - it uses four rotors for vertical take-off and landing and a pusher propeller and fixed wing for horizontal flight. It has an endurance of 2.5 hours and communications range of 50 km. Maximum take-off weight is 13 kg, of which half can be payload, including day or night cameras. Wingspan is three metres.
The ThunderB conventional take-off and landing UAV has an endurance of 12 hours, range of up to 150 km and maximum take-off weight of 35 kg.
Morocco is also reported to have acquired Harop loitering munitions from Israel Aerospace Industries (IAI) in a deal reportedly worth $22 million and apparently plans to acquire Hermes 450 UAVs. It has also acquired Harfang UAVs and Skylock counter-UAV systems.
Late last year Morocco acquired a number of Bayraktar TB2 UAVs from Turkey - apparently 13 were acquired in 2020. As the TB2 can be armed, they were likely acquired for air-to-ground combat operations.
Meanwhile, it has been reported that the Moroccan military has procured an unspecified number of Wing Loong II UAVs from China as part of its continuing effort to bolster its capabilities. The Wing Loong II is fitted with electronic reconnaissance and communication equipment and can also carry small air-to-ground precision attack weapons.

NATIONAL FLIGHT CENTRE PILOT ACADEMY CHOOSE TECNAM FOR FLEET REPLACEMENT

Tecnam is delighted to announce that they have been appointed by National Flight Centre Pilot Academy (NFC) for their aircraft fleet replacement programme. The replacement fleet will include Tecnam twin-engine P2006T aircraft and Tecnam P-Mentor single engine aircraft.

In conjunction with the fleet transformation and to ensure the maximum level of service, NFC will also become an authorised Tecnam maintenance facility for Ireland.
The P2006T MkII is a twin-engine four-seat aircraft with fully retractable landing gear. It offers innovative design with the Garmin 1000 NXi avionics suite, integrating all primary flight, navigation, communication and terrain data on two high-definition LCD displays. The P2006T is also equipped with an S-Tec 55x high-performance, two-axis autopilot, with advanced features. Fitted with two Rotax 912S3 engines, the Tecnam P2006T exhibits remarkable fuel saving and can be operated on AVGAS and MOGAS 95 octane fuel, leading to huge cost reductions.
The P-Mentor is the latest design from Tecnam, an IFR single engine two-seat single engine piston aircraft: IFR; PBN, RNAV; Variable Pitch, Autopilot, Simulated Retractable Gear Control; BRS. The extremely fuel efficient and low-emissions Rotax 912iSc becomes the heart of a full IFR-approved aircraft, coupled with an MT constant speed propeller.

FLYCOM TECHNOLOGIES TAKES DELIVERY OF ITS SECOND DA42 MPP GEOSTAR

Flycom is offering a wide range of airborne remote sensing services from typical wide-area mapping to very specific infrastructure corridor inspections. The recently added DA42 MPP GeoStar is configured to carry various Riegl LIDAR sensors as well as medium format camera payloads, all mounted in a dedicated nose pod using the German IGI Flight Management System. The aerial survey aircraft will allow for longer and faster missions with possible combinations of ortho, oblique and/or LiDAR data acquisitions in a typical two-man crew pilot-operator configuration using latest equipment.

Vid Jakopin, Head of Remote Sensing Flycom, says: "Bringing home another DA42 MPP was our solution to solving our customer's growing demands for multisensory airborne data which is increasing and changing in terms of requirements at the same time. The aircraft will be immediately deployed for a nation-wide LiDAR survey in Croatia. With another MPP, we were also able to avoid adding complexity to already complex operations of airborne remote sensing and secure another reliable and cost-effective platform for our aerial works. We are looking forward to continuing our cooperation with the team at Diamond."

"We are proud to deliver another special mission turnkey solution to a highly professional end-user. Flycom is one of the industry's leading providers in the aerial survey market and their decision to buy a second DA42 MPP GeoStar proves our state-of-the-art concept," says Mario Spiegel, Sales Manager Special Mission Aircraft Division Diamond Aircraft Austria. "The aircraft can be operated at a fraction of the costs of conventional aerial platforms and with efficient jet-fuel engines burning less and lead-free fuel Flycom can operate as green as currently possible."



NIGERIA BEGINS AEROSONDE UAV OPERATIONS.
Guy Martin defenceWeb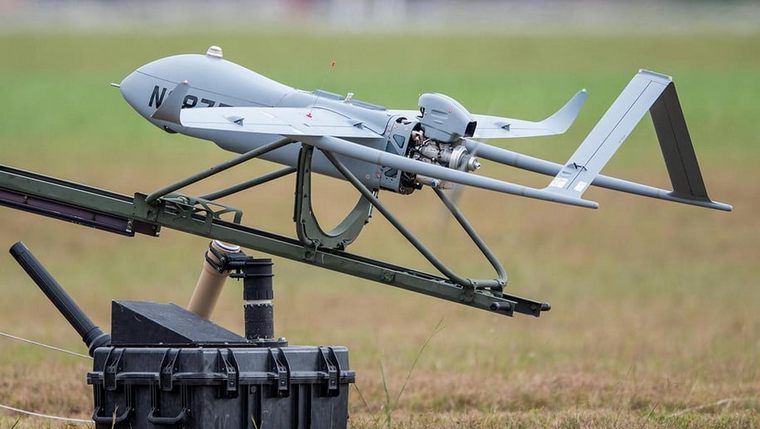 The Nigerian Army has started using the Textron Systems Aerosonde unmanned aerial vehicles (UAVs) acquired from the United States under a 2020 contract.

Textron said the first operational flights of the Nigerian Army's Aerosonde aircraft had taken place, adding that the Aerosonde "hosts intelligence, surveillance and reconnaissance (ISR) capabilities and will be the first UAS capability of its kind in the country."
Nigeria took delivery of three Aerosonde 4.7 Fixed Wing UAVs to enhance the nation's domestic security and for ISR missions under a contract revealed in May 2020, worth $25 million and including contractor support and training.

"We are excited to see the continued expansion of Aerosonde to our partner countries. This delivery adds to our increasing international presence and highlights the market growth for advanced unmanned capabilities," said Wayne Prender, Senior Vice President of Air Systems at Textron. "We know the Aerosonde system will make a difference for Nigeria as it provides the most cost-effective real-time ISR capability in its class."
According to Textron, the Aerosonde has been designed for expeditionary land- and sea-based operations and equipped for simultaneous day/night full-motion video, communications relay and signals intelligence payloads in a single flight. Payload options include video, communications relay, synthetic aperture radar, electronic warfare, signals intelligence, communications intelligence, 3D mapping and Automatic Identification System (AIS).
The aircraft has a wingspan of 3.7 metres, a range of 140 km, endurance of 14 hours, service ceiling of 4 600 metres and payload of 9.1 kg. It can be launched and recovered from small spaces, including vessels.
The Aerosonde Mk 4.7 was unveiled in March 2009 and has been deployed by the US military. It has been developed into the Aerosonde HQ, which has rotor blades for vertical take-off and landing. Textron said the Aerosonde has to date completed more than 585 000 flight hours in the field.
Uganda is also due to receive Aerosonde UAVs - in May 2020, Textron was awarded a $20 780 000 firm-fixed-price contract for two Aerosonde Mk 4.7 systems, spares and training for Uganda. The estimated completion date of the project was 30 September 2022.
www.defenceweb.co.za

AIRBUS' MULTI-MISSION "CARGO COPTER" IS PUT TO THE TEST DURING A ROBOTIC MILITARY EXERCISE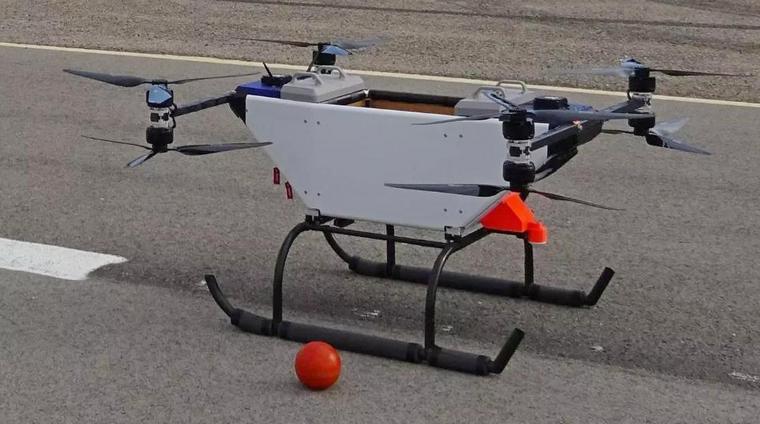 A sub-scale demonstrator of a future Airbus multi-mission unmanned aerial vehicle demonstrated its capabilities during a large robotic exercise organised last month by the Portuguese Navy and NATO, which brought together military forces, universities and selected industry partners.


By taking part in this exercise, the "cargo copter" operated in a dense robotic environment, validating the concept's usefulness - particularly its modular design for easy, flexible and rapid swap-out of payloads and batteries.
The demonstrator was developed by Airbus' UAS New Programmes group in collaboration with the company's X-Works rapid prototyping team. A system-of-systems approach was applied with the goal of meeting military mission requirements that range from cargo transportation and ISR duties (Intelligence, Surveillance, and Reconnaissance) to serving as a communications relay and a combat force multiplier.
Its validation occurred in highly realistic operational conditions during the REP(MUS)2022 military exercise, which was conducted in Portugal's Troia Peninsula region from 12-23 September. Overall, REP(MUS)2022 brought together some 1,500 personnel to test the coordination of unmanned systems and experimental mission scenarios above the water, on the water and under the sea.
"This was a great opportunity to trial our small-scale demonstrator in realistic conditions," explains Jens Federhen, who leads the X-Works rapid prototyping team. "Performing the demonstrations in such a demanding environment - surrounded by six research ships, 11 warships and 120 uncrewed systems around us - was extremely challenging and at the same time very productive, as we have been able to learn and create useful collaboration links."
The sub-scale demonstrator of the future Airbus Multi-Mission and Transport UAS is a 35-kg vertical take-off and landing (VTOL) multi-copter. Sized to accommodate a range of payloads, the "cargo copter" is equipped with the Airbus-developed DeckFinder™ all-purpose landing aid for automatic landings on ship decks.
According to Johannes Pittermann, UAS PORTFOLIO MANAGER and REP(MUS)2022 PROJECT MANAGER, Airbus' participation also helped to answer some open questions for the multi-mission cargo drone's full-scale concept, providing valuable guidance in follow-on design and development work.

BOEING DELIVERS FIRST UPGRADED AH-64E APACHE TO ROYAL NETHERLANDS AIR FORCE



Boeing [NYSE: BA] has delivered the first AH-64E Version 6, or v6, Apache helicopter featuring improved performance, sensors and software to the Royal Netherlands Air Force (RNLAF).

As part of a Foreign Military Sale through the U.S. Department of Defence, Boeing received a contract in 2019 to remanufacture 28 RNLAF AH-64 D-model Apaches to the advanced AH-64E v6. Delivery for the final E-model Apache to the country is targeted for 2025.
"The Apache is the most advanced and proven attack helicopter, and demand for it continues to increase worldwide," said Kathleen Jolivette, Vice President of Attack Helicopter Programs and Senior Mesa Site Executive at Boeing. "By upgrading from the D-model to the E-model Apache, the Royal Netherlands Air Force will gain a significant increase in attack power, versatility and situational awareness for decades to come."
The Dutch have operated D-model Apaches since 1998. Deliveries of remanufactured E-model Apaches represents the next step in the long-term partnership between Boeing and the country. Apaches continue to be an important element of European defence and are currently operated by several European allied nations.
"It is an honour to receive the first remanufactured Apache Echo. This updated attack helicopter is a great improvement and gives the Royal Netherlands Air Force more combat power and situational awareness. This first delivery is an important step in modernising our entire Apache fleet," said Vice Admiral Arie Jan de Waard, the Director of the Defence Materiel Organisation.
The AH-64E v6 is the most modern configuration of the Apache attack helicopter. Since 1984, over 2,600 Apaches have been delivered to the U.S. Army and 17 international customers. Currently, there are more than 1,260 Apaches operating worldwide with more than 665 representing the E-model.

ARCHER TO UNVEIL PRODUCTION AIRCRAFT MIDNIGHT™ AT ITS 16TH NOVEMBER OPEN HOUSE EVENT



Archer Aviation Inc. (NYSE: ACHR), today announced that they will be unveiling Midnight, the company's first production eVTOL aircraft, at an Open House event on 16 November 2022. The event will provide further details on the aircraft's specifications and capabilities, including its proprietary electric powertrain system, as well as the company's progress towards FAA certification of the Midnight aircraft.

In August of this year Archer first announced Midnight, following the successful completion of the aircraft's Preliminary Design Review (PDR). The PDR covered all aspects of the aircraft's specifications and manufacturing requirements, necessary pre-conditions for determinations that the design is feasible for regulatory compliance and viable to bring to market. Midnight is expected to have a payload of 1,000+ pounds, which supports four passengers and a pilot and a charging turnaround time of approximately 10 minutes for the company's target flights, enabling Archer's UAM network operating model.
In August 2022, United Airlines made a $10m pre-delivery payment for 100 of the Midnight aircraft, further signalling the carrier's confidence in the aircraft's development. In addition to announcements around Midnight's technical capabilities, attendees of the Open House will have the opportunity to view a test flight of the company's full-scale technology demonstrator at Archer's flight test facility.
"From day one, Archer's goal has been to build a commercially viable business that will revolutionise intra-city travel. We've made phenomenal progress in the development of our eVTOL aircraft technology and I am excited to share the aircraft that will deliver on that vision as part of our Open House event" said Adam Goldstein, Archer's CEO.
Partners participating in the event will include United Airlines, as well as global automotive manufacturer, Stellantis. Stellantis has been working with Archer since early in their eVTOL aircraft's development and is a key partner in Archer's plans to achieve manufacturing at scale for its aircraft.
"Collaboration has always been a cornerstone of our mission," said Tom Muniz, Archer's Chief Operating Officer. "Delivering a safe, sustainable revolution in air travel will take our collective vision and expertise and I can't wait to stand alongside the Archer team next month to share how together we are bringing our long-term plans to life."

EVTOL PIONEER AUTOFLIGHT RELEASES NEW FULL SCALE, PROOF-OF-CONCEPT, FULL TEST FLIGHT VIDEO FOR PROSPERITY I



Global eVTOL pioneer AutoFlight today releases the second and latest, proof-of-concept (POC) video for its air taxi Prosperity I. The new video debuts less than four months after the original POC video and includes a modified, more efficient design of Prosperity I.

In the latest design, new optimised lifting propellers allow for higher hover efficiency, while the two pushing propellers that were previously on either side of the air taxi have been replaced with one center propeller with twin motors to enhance cruising abilities. This most recent design of Prosperity I is very close to the final design which will be released later this year.
Prosperity I was designed for transfers between parts of a city, airport commutes, connecting two nearby cities or enabling trips to the countryside while avoiding traffic on the ground. When ready for commercial flight in 2026, it is expected that a trip that takes hours by car will be reduced to about 10 minutes with Prosperity I, without being any less safe or more expensive than a car taxi ride.
AutoFlight started building POC#2 from Jan 2022. The production took around 3 months, with the maiden flight in April, before achieving 30+ additional transition flights in the last few weeks.
Mark Henning, Managing Director of AutoFlight Europe said:
'POC#2 is a new milestone for us and we are pleased to have achieved over 30 successful transitions in the last few weeks with a full-size aircraft. This further demonstrates the great potential of our lift & cruise configuration which combines simplicity and safety. We will encompass all these key experiences and learnings into the final, full scale, design of Prosperity I which we will be revealing later this year."
AutoFlight CEO Tian Yu, who has over two decades of experience designing and building electric aircraft and 300 electric aviation-related patents, said:
"We're delighted to announce POC#2 for Prosperity I. This takes us another step towards our vision of unlocking the skies for mass individual transport in the air by creating safe, efficient eVTOL aircrafts."
The milestone is the latest of a series of significant developments for AutoFlight including the establishment of a European base in Augsburg, the appointment of Mark Henning (formerly of Airbus) as its European Managing Director, as well as $100 million investment from next-generation mobility investor Team Global.




USA

AOPA - EARLY ANALYSIS: ACCIDENT AT MID-OHIO VALLEY REGIONAL AIRPORT USA N515GK KING AIR E90

On 18 October 2022, a Beechcraft King Air E-90 crashed into a car dealership parking lot while on short final for the RNAV RWY 21 approach into Mid-Ohio Valley Regional Airport (KPKB) in Parkersburg, West Virginia. No one on the ground was injured. Sadly, both pilots onboard the airplane died in the crash.



DRC, North of Kinshasa: An Air Kasaï Fokker 50. The Fokker 50 aircraft of Air Kasaï was struck by lightning, 90 minutes after take-off from Kinshasa-N'Djili Airport (FIH). The aircraft returned and safely landed at FIH. An inspection revealed that an alternator had been damaged in the lightning strike. The flight was carrying the D.R.C. Under 23 football team to Algeria for a match.
Italy, near Linguaglossa, Sicily: A Canadair CL-215-6B11 (CL-415) with two crew impacted the side of a mountain near Linguaglossa. Both pilots died in the accident. The aircraft was fighting a forest fire and had just released its load of water when it contacted the downslope of a mountain and broke up.
India, Delhi-Indira Gandhi International Airport: An IndiGo Airlines Airbus A320-232 (WL) aborted the take-off from runway 28 at Delhi Airport, India, after a failure of engine no.2. Passengers noted flames and sparks coming from the engine exhaust. The aircraft stopped and remained stationary on the runway for eight minutes, before it taxied to the apron.
UK, near London-Heathrow Airport: A British Airways Boeing 777-236ER. A British Airways Boeing 777-200, registration G-YMMJ performing flight BA-118 from Bangalore (India) to London Heathrow, UK, departed Bangalore's runway 09R, climbed to FL 380 en-route and landed on Heathrow's runway 27R about 10:10 hours later. A post flight inspection revealed a dent to the radome. The cause is believed to have been a bird strike in flight, although it is not clear at which point in the flight the bird strike occurred. Most media reports suggest that the bird strike happened while the aircraft was on final approach to London Heathrow.
USA, Hanover Township, Luzerne County, PA: An Experimental Bearhawk Patrol, sustained substantial damage subsequent to impact with the terrain in Luzerne County, Hanover Township, Pennsylvania. The two occupants onboard the Ronald L Snyder Amateur Built tailwheel equipped airplane were fatally injured. A person who witnessed the aircraft flying overhead, stated she saw a flock of birds directly in front of the aircraft before the accident. It is unknown if a bird strike was involved.

UK, Langdale End, near Scarborough, North Yorkshire: Grumman American AA-5A Cheetah. A Grumman American AA-5A Cheetah (G-BGCM) crashed into a wall in Langdale End, near Scarborough, North Yorkshire. The pilot sustained minor injuries and the aircraft received substantial damage. The pilot of the aircraft involved in the incident had this to say: Yes it was me in my Grumman. Note the airstrip" [at South Moor Farm] "never got planning" [permission]. I keep it maintained for emergencies. I usually just fly over the strip about once or twice per month. Yesterday approaching the farm I noticed both carbon monitors had turned black. I decided to do a precautionary landing on the strip. Unfortunately I landed long and decided to go round. That did not work out. Crashed through two wire fences then stopped by dry stone wall. Got away with a cracked breast bone. Had a trip in the air ambulance to James Cook" [Hospital in Middlesborough] "trauma unit. Very sore today but otherwise OK. Not sure why I crashed: I have done touch and goes in the past. Might have been impaired with carbon monoxide.




29 OCTOBER 1918

The Danish airline Det Danske Luftfartselskab, the oldest airline that still exists, is founded.


Det Danske Luftfartselskab A/S or DDL, trading in English as Danish Air Lines, was Denmark's national airline from 1918 until it merged to create Scandinavian Airlines System (SAS) in 1951. DDL was established on 29 October 1918, but started its first scheduled route on 7 August 1920.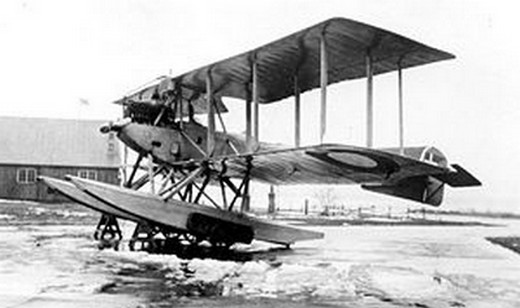 In 1920, the first airplane, a Flugzeugbau Friedrichshafen 49c, was acquired from the Deutsche Luft-Reederei (D.L.R.) in Germany. It was used for the Copenhagen-Malmö-Warnemünde route in cooperation with the D.L.R. This plane was later returned to Germany, apparently because the transfer was not in accordance with the Versailles treaty.
In 1946, the airline started intercontinental traffic in cooperation with Det Norske Luftfartselskap and Svensk Interkontinental Lufttrafik in an SAS Agreement. On 1 October 1950 representatives from the three airlines signed a consortium agreement where they appointed SAS to run the airline operations. DDL thus changed status from being an active airline into becoming a holding company for the Danish interests within SAS.


Bell 47 at AirVenture Oshkosh 2014


Google Banner Ad