Google Banner Ad



08.02.2023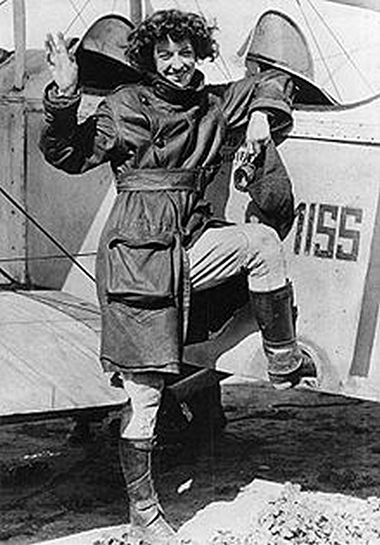 Mary 'Neta' Snook was born on 14 February 1896 in Mount Carroll, Illinois. She was interested in machinery at an early age, spurred by a fascination with her father's automobiles. At the age of four, she would sit on her father's lap and help him steer his Stanley Steamer on the hills of their Illinois town. As she grew older, he taught her the inner workings of cars. Snook attended the Frances Shimer School, which later became Shimer College, graduating in 1912.
Snook was the first woman aviator in Iowa, first woman student accepted at the Curtiss Flying School in Virginia, first woman aviator to run her own aviation business and first woman to run a commercial airfield.
During her sophomore year at college, Snook applied to the Atlantic Coast Aeronautical Station, the Curtiss-Wright Aviation School, in Newport News, Virginia and was denied admittance, as no women were allowed. In 1917, Snook eventually gained entry into the Curtiss-Wright Aviation School and put in many hours in the air until civilian flights in the United States were banned for the duration of World War I.
In 1918, she briefly worked for the British Air Ministry in Elmira as an expeditor putting her mechanical skills to good use, inspecting and testing aircraft parts and engines on their way to combat in Europe.
Neta Snook became the first woman to enter a men's air race at the Los Angeles Speedway in February 1921, finishing fifth and telling the media, "I'm going to fly as cleverly, as audaciously, as thrillingly as any man aviator in the world."
Her autobiography, 'I Taught Amelia to Fly' aptly captures the essence of her fame linking her forever to the Earhart mystique as the famous aviatrix's first instructor.
In 1981, she was acknowledged as the oldest woman pilot in the United States. Snook died at age 95 on 23 March 1991 at her ranch home in California. One year after her death, Neta Snook Southern was inducted into the Iowa Aviation Hall of Fame.
Google Banner Ad