Google Banner Ad



08.01.2023

The Mauboussin M.112, M-12, originally called the Peyret-Mauboussin PM XII was a French, single-engine, two-seat, low cantilever wing touring monoplane.
Powered by an uncowled 30 kW (40 hp) Salmson 9Ad nine-cylinder radial engine it competed in the Challenge International de Tourisme 1932 (English: 1932 International touring aircraft Competition), which involved both technical tests and a 7,200 km (4,500 mi) circuit around Europe.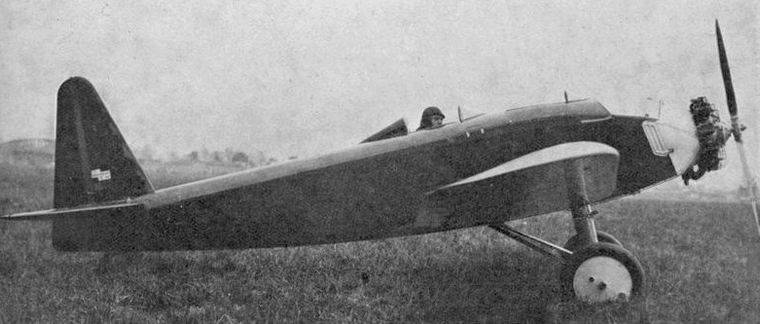 It came last, but with its very low-powered engine, was the only aircraft in its class. It also appeared at the 1932 Paris Aero Salon. The French civil aircraft register included six M.112s, used by aero clubs and individuals.
General characteristics
Crew: One pilot
Capacity: One passenger
Length: 6.34 m (20 ft 10 in)
Wingspan: 11.75 m (38 ft 7 in)
Height: 2.86 m (9 ft 5 in) to propeller-tip
Wing area: 14.78 m2 (159.1 sq ft)
Aspect ratio: 9.5
Empty weight: 280 kg (617 lb)
Gross weight: 516 kg (1,138 lb)
Fuel capacity: 60 L (13 imp gal; 16 US gal)[1]
Powerplant: 1 ◊ Salmson 9Ad 9-cylinder radial, 30 kW (40 hp)
Propellers: 2-bladed Levasseur, metal
Performance
Maximum speed: 150 km/h (93 mph, 81 kn)
Cruise speed: 130 km/h (81 mph, 70 kn)
Stall speed: 65 km/h (40 mph, 35 kn) minimum flying speed
Range: 700 km (430 mi, 380 nmi)
Service ceiling: 5,000 m (16,000 ft)
Google Banner Ad