Compiled by Willie Bodenstein



Google Banner Ad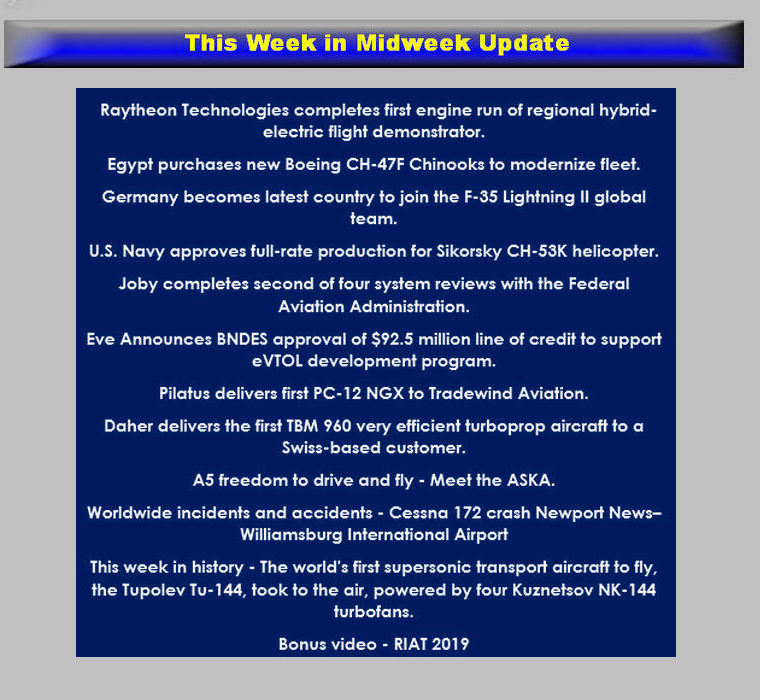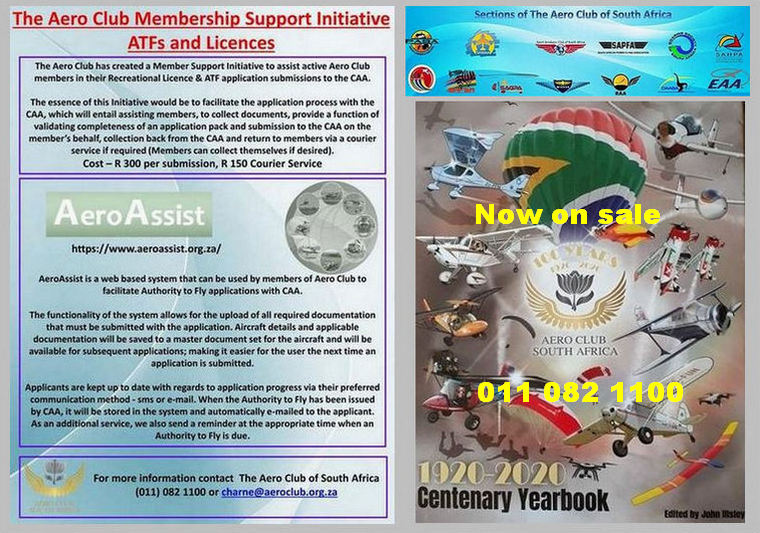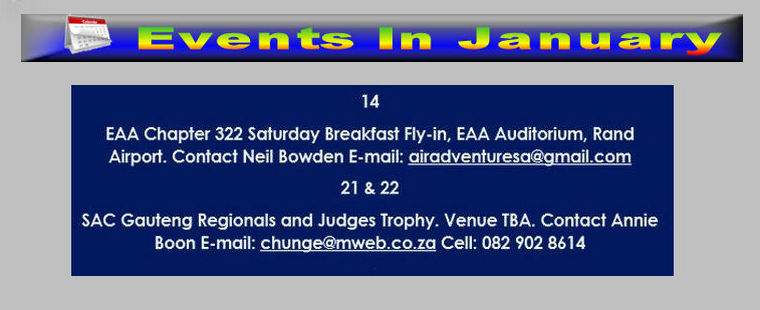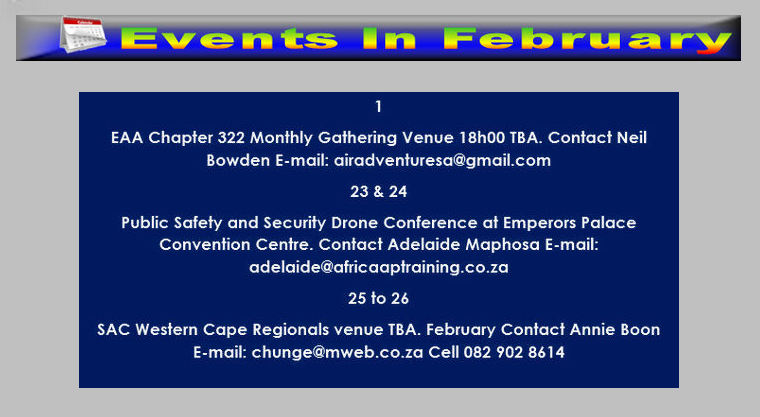 RAYTHEON TECHNOLOGIES COMPLETES FIRST ENGINE RUN OF REGIONAL HYBRID-ELECTRIC FLIGHT DEMONSTRATOR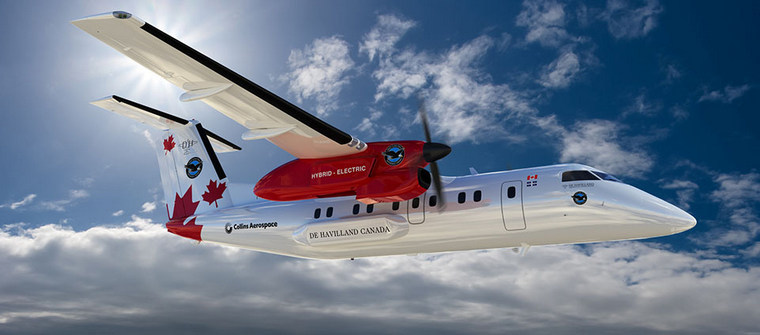 Raytheon Technologies (NYSE: RTX) announced the successful first engine run of the company's regional hybrid-electric flight demonstrator, marking a key milestone towards flight testing, targeted to begin in 2024. The propulsion system's initial run took place at Pratt & Whitney's innovation facility in Longueuil, Quebec and performed as expected.


The system fully integrates a 1 MW electric motor developed by Collins Aerospace with a highly efficient Pratt & Whitney fuel-burning engine, specially adapted for hybrid-electric operation. This powerplant technology will enable more efficient engine performance during the different phases of flight, such as take-off, climb and cruise, reducing fuel burn and CO2 emissions by up to 30% compared to today's most advanced regional turboprop aircraft.
"Hybrid-electric propulsion technology offers significant potential to optimize efficiency across a range of different aircraft applications, helping our industry meet its ambitious goal for achieving net zero CO2 emissions," said Jean Thomassin, executive director new products and services, Pratt & Whitney Canada. "With our ground test program now well underway, planned flight testing will enable us to accelerate the demonstration of this next generation sustainable propulsion technology as we continue to expand our collaboration within Canada's aerospace ecosystem and beyond."
Flight Test Centre of Excellence (Cert Centre Canada - 3C), will modify and operate the De Havilland Canada Dash 8-100 aircraft, serving as the platform for future flight demonstrations.
"We are honoured that Raytheon Technologies has chosen our Design Approval Organization to lead the flight test program for this historic demonstrator project," said John Maris, 3C president and chief test pilot for the project. "3C has assembled a trusted Quebec team that includes Chrono Aviation, WAAS Aerospace, and Elisen & associés to integrate the hybrid-electric powertrain, battery system, and high voltage electrical harness into 3C's Dash 8 research aircraft. I am confident that 3C's extensive flight test experience and historical relationship with Transport Canada will complement Raytheon Technologies' outstanding team to safely demonstrate this important technological advance."

Since Raytheon Technologies launched the demonstrator project via its Pratt & Whitney Canada and Collins Aerospace businesses in July 2021, supported by the Governments of Canada and Quebec, numerous organizations in Canada and around the world have joined the initiative.
H55 S.A., recently the subject of a minority investment by Raytheon Technologies' venture capital arm, RTX Ventures, will supply battery systems. The development of battery component designs and associated electrical control systems will also be supported by the National Research Council of Canada and the Innovative Vehicle Institute. Ricardo PLC is also supporting the project with component design, system integration, and testing. De Havilland Canada is supporting integration of the propulsion system on the experimental aircraft.
Raytheon Technologies is leading the development of hybrid-electric propulsion technologies across multiple demonstrator programs, including STEP-Tech and SWITCH, spanning a wide range of potential future aircraft applications. Alongside continually advancing the efficiency of aircraft propulsion systems, the company is also developing technologies to support greater use of cleaner, alternative fuels, including Sustainable Aviation Fuels (SAFs) and hydrogen, each of which will benefit from the increased efficiencies enabled by hybrid-electric propulsion technology.



EGYPT PURCHASES NEW BOEING CH-47F CHINOOKS TO MODERNIZE FLEET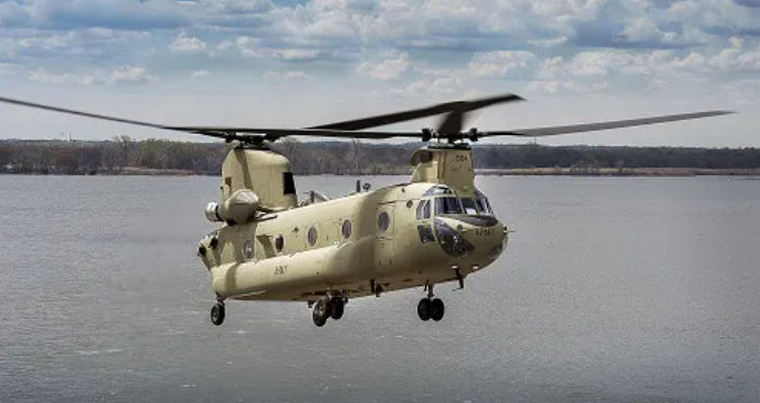 The U.S. Army has awarded Boeing [NYSE: BA] a contract to produce 12 new CH-47F Chinooks for the Egyptian Air Force. With this $426 million foreign military sale, Egypt will replace its fleet of CH-47D aircraft with the modern F model, and benefit from its advanced multi-mission capabilities.


"The F-model aircraft will enhance Egypt's Chinook capabilities and help effectively accomplish its heavy-lift objectives," said Ken Eland, vice president and H-47 program manager. "Boeing's partnership with the Egyptian Air Force remains strong as we continue to work together to modernize their fleet."
The CH-47F is an advanced multi-mission helicopter for the U.S. Army and international defence forces. It contains a fully integrated, digital cockpit management system, Common Avionics Architecture System cockpit and advanced cargo-handling capabilities complementing the aircraft's mission performance and handling characteristics.
"Boeing is committed to supporting the defence modernization mission of the Egyptian armed forces and ensuring the best capability for Egypt's national defence and security," added Vince Logsdon, vice president, Boeing International Business Development.
Team Chinook is led by the U.S. Army, who with 19 allied international customers, collectively operate a fleet of more than 950 aircraft.



GERMANY BECOMES LATEST COUNTRY TO JOIN THE F-35 LIGHTNING II GLOBAL TEAM.



The German Ministry of Defence announced that it is procuring 35 Lockheed Martin 5th Generation F-35 Lightning II aircraft. Congratulations to Germany on procuring the F-35A. Germany is the ninth foreign military sales country to join the program," said Lt. Gen. Michael Schmidt, F-35 Program Executive Officer. "We look forward to working with them to deliver the F-35 Air System to meet their national defence requirements."


The agreement includes a comprehensive package of engines, role-specific mission equipment, spare and replacement parts, technical and logistic support, training and armament.
"It is an honour to formally welcome Germany to the F-35 Lightning II Program. Germany's participation ensures the F-35's European alliance continues to strengthen and grow through interoperability with NATO and ally nations," said Bridget Lauderdale, Lockheed Martin's vice president and general manager of the F-35 program. "The F-35 is the most advanced, survivable, best value fighter giving pilots the critical advantage against any adversary, enabling them to execute their mission and safely return home."
Lockheed Martin has been a committed partner to the Bundeswehr for more than 50 years, and the F-35 opens another chapter of supporting Germany's interests for national and European security. By the 2030s, it is expected that over 550 F-35s will work together from more than 10 European countries, including two full U.S. F-35 squadrons at RAF Lakenheath.
As a cornerstone for interoperability with NATO, the F-35 is the only 5th Generation fighter available today to strengthen Germany's operational capability with allies. Connectivity has become increasingly more important as the battlespace continues to evolve, and the F-35 is positioned to play a critical role in that change and contribute to 21st Century Security missions.
To date, the F-35 operates from 26 bases worldwide, with nine nations operating F-35s on their home soil. There are more than 875 F-35s in service today, with more than 1,845 pilots and 13,350 maintainers trained on the aircraft.



U.S. NAVY APPROVES FULL-RATE PRODUCTION FOR SIKORSKY CH-53K HELICOPTER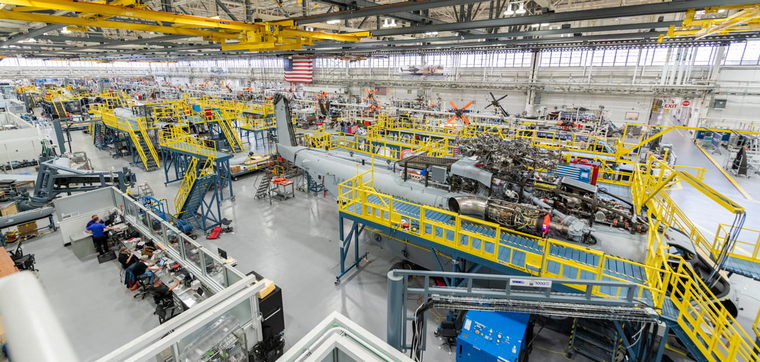 The U.S. Navy declared full rate production of the Sikorsky CH-53K® helicopter, a decision that is expected to increase production to more than 20 helicopters annually in the coming years. Sikorsky, a Lockheed Martin company (NYSE: LMT), is procuring long-lead items and critical materials to support building full rate production CH-53K helicopters in its digital factory.


"Ramping up production of the most technologically advanced helicopter in the world allows the U.S. Marine Corps to build out its CH-53K King Stallion fleet and support mission success," said Bill Falk, director of the Sikorsky CH-53K program. "This production authorization stabilizes Sikorsky's domestic supply chain and is a testament to our enduring partnership with the Marine Corps."
Sikorsky, a Lockheed Martin company, is procuring long-lead items and critical materials to support building full rate production CH-53K helicopters in its digital factory.



JOBY COMPLETES SECOND OF FOUR SYSTEM REVIEWS WITH THE FEDERAL AVIATION ADMINISTRATION



Joby Aviation, Inc. (NYSE:JOBY), a company developing all-electric aircraft for commercial passenger service, today announced the completion of its second of four System Reviews required by the Federal Aviation Administration ("FAA") as part of the Company's aircraft type certification program.


The successful completion of the in-person, multi-day audit by the FAA last week at Joby's facilities in Marina, California, demonstrates the Company's continued leadership on the path to certifying its revolutionary electric vertical take-off and landing (eVTOL) aircraft.
The series of System Reviews serve to validate the overall architecture of the aircraft and ensure the Company's development process is on track to satisfy the FAA's safety objectives associated with complex aircraft systems. The System Reviews take place alongside the ongoing submission of Means of Compliance, area-specific certification plans, and other certification documents that cover specific elements of the Joby aircraft and its systems.
In September, Joby announced during its third quarter results call that 84 percent of its Means of Compliance had been accepted by the FAA, with four area-specific certification plans submitted for approval. Earlier this year, Joby announced the completion of its first Systems and Compliance Reviews and carried out its first for-credit FAA conformity tests.

EVE ANNOUNCES BNDES APPROVAL OF $92.5 MILLION LINE OF CREDIT TO SUPPORT EVTOL DEVELOPMENT PROGRAM






Eve Air Mobility ("Eve") (NYSE: EVEX; EVEXW) announced today the approval by the executive board of Brazil's National Development Bank ("BNDES") to support Eve's eVTOL development efforts with two distinct credit lines, totaling $92.5 million. Both credit lines are expected to offer beneficial terms and conditions to Eve with a 12-year maturity and amortization grace period. The financing is subject to the negotiation and execution of definitive agreements between Eve and BNDES in connection with such credit lines, as well as the satisfaction of certain conditions to be set forth in such definitive agreements.


The first credit line is expected to be granted by the Climate Fund ("Fundo Nacional Sobre Mudança Climática", or "Climate Fund"). This is a BNDES program designed to provide financing to support businesses and projects that help mitigate climate change and reduce carbon emissions, with urban mobility as one of its nine sub-programs. The Climate Fund helps with the funding of entrepreneurial projects, the acquisition of machinery and equipment, as well as the development of technologies to reduce carbon and greenhouse-gas emissions. In addition to Urban Mobility, the fund also focuses on sustainable cities and climate change, efficient machinery and equipment, renewable energy, solid residue, charcoal, native forestry, carbon management and services, and innovative projects.
The second line of credit is expected to be granted by the Innovation Finance ("Financiamento a Empreendimentos de Inovação", or "FINEM Inovação"), a BNDES program that provides long-term funding for disruptive industrial projects that generate social benefits, such as urban mobility, energy generation, education, sewage, among others.
"We appreciate the confidence and support that BNDES is showing to Eve as we continue to progress the development of a zero-emission aircraft with a commitment to a full-life cycle approach towards carbon neutrality," said André Stein, co-CEO of Eve. "Not only will this foster innovation, but will support the emergence of a more sustainable form of aviation, our eVTOL aircraft, which will transform the industry and urban air mobility, reducing noise and the cost of flying. BNDES will be a critical partner to help Eve complete the design of our portfolio of products and services."
"We are very proud of BNDES' support for the development of Eve's eVTOL. This operation is particularly representative in the Climate Fund context, as it involves the development of a disruptive product that will mitigate the emission of greenhouse gases. It is a massive innovative effort carried out in Brazil by highly qualified engineers. The successful development of the eVTOL will allow entry into a highly technologically intensive market segment. It is also worth mentioning that this operation represents another milestone in the long strategic partnership between the BNDES and Embraer, which began in 1997", commented Bruno Aranha, director of productive and socio-environmental credit at the BNDES.
"The support from BNDES is a perfect fit for our project, considering the characteristics of these lines of credit and the bank's mission to foster a cleaner form of transportation. These credit lines are expected to have a long-term profile that matches Eve's cash-flow needs and strengthens our balance sheet. Upon completion of the funding from BNDES, Eve will have a more efficient capital structure - with both debt and equity funding the continued development of our portfolio of solutions for the Urban Air Mobility ecosystem. We believe that a more balanced capital structure is in the best interest of our shareholders and will help create long-term value," said Eduardo Couto, chief financial officer of Eve.



PILATUS DELIVERS FIRST PC-12 NGX TO TRADEWIND AVIATION





Tradewind Aviation accepted delivery of their first PC-12 NGX during a ceremonial handover at the Pilatus US subsidiary in Broomfield, Colorado. The delivery marks the first of twenty PC-12 NGXs to be delivered to Tradewind's headquarters in Oxford, Connecticut, over the next five years.


Pilatus and Tradewind Aviation executives gathered to celebrate the milestone at Rocky Mountain Metropolitan Airport. David Zipkin, Tradewind co-founder and Chief Marketing Officer, shared: "We're thrilled to take delivery of the first of twenty brand-new PC-12 NGX aircraft. Tradewind is the largest US operator of Pilatus PC-12s for private charter, and these new aircraft will further expand our ability to grow and serve our clients with the very best flight experience. The PC-12 NGX provides the perfect balance of efficiency, comfort and superior performance for shorter flights and hard-to-reach destinations, allowing our clients to save precious time and focus on what's most important to them."
Pilatus' most advanced single-engine turboprop, the PC-12 NGX, will join Tradewind's fleet of PC-12s, further expanding their private charter options throughout North America and the remote islands of the Caribbean.
Pilatus Business Aircraft Ltd's President & CEO, Thomas Bosshard stated: "The PC-12 continues to lead the industry as the global fleet approaches 2,000 aircraft and ten million flight hours. The demand remains very strong among new and returning customers looking to upgrade. Our customers, especially fleet and charter operators, value the PC-12 NGX's reliability, performance and elevated passenger experience. We are pleased to celebrate this ceremonial delivery with Tradewind, and look forward to commemorating their future growth and success."
Eric Zipkin, Tradewind Aviation co-founder & President, added: "I am proud of all that the team at Tradewind have been able to accomplish in the past 20 years. From humble beginnings with a single plane, we have grown to a fleet of 23 and a team of over 220, firmly establishing Tradewind as the leader in so many premium markets, including the Northeast and Caribbean. The continued investment in, and expansion of, our Pilatus fleet is evidence of Tradewind's continued growth and increased demand for private charter and we are thankful to our loyal guests and team for making this possible."

DAHER DELIVERS THE FIRST TBM 960 VERY EFFICIENT TURBOPROP AIRCRAFT TO A SWISS-BASED CUSTOMER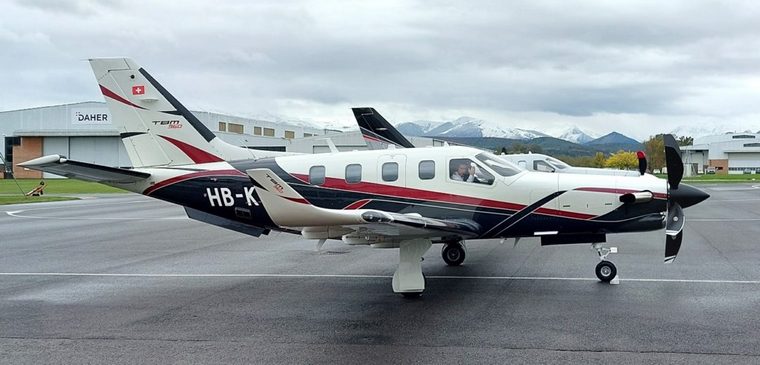 Daher recently announced the initial delivery of a Swiss-registered TBM 960 very efficient turboprop aircraft, which was received by Paolo Buzzi - who has explored the world in his previously-owned TBM 930.


This top-of-the-line TBM 960 increases the number of TBMs based in Switzerland to 12, which is an impressive number for a country with only 8.7 million inhabitants. Daher's TBM area sales representative in Switzerland is SwissFly Aero, based in Zurich.
We thank Paolo Buzzi for his loyalty to the TBM, and we wish him all the best for the long-duration trips that he is planning with his brand-new TBM 960. His choice underscores how the TBM is perfectly tailored to the general aviation market in Switzerland, offering fast and direct transportation to most European capitals, and enabling operations from smaller airports.
Buzzi is a founding partner and board member of Swissquote, the leading online bank in Switzerland. He is a passionate and experienced pilot with 2,200 flight hours - including 1,200 hours logged in his TBM 930. During 2018, Buzzi was joined by his wife Anna on an around-the-world trip in the TBM 930, organized by Air Journey, covering 25,824 nautical miles in 108 hours.
"At the end of our circumnavigation, it just looked like the world was smaller," Buzzi stated. His decision to buy the TBM 960 was influenced by factors that included Daher's five-year warranty and the aircraft's HomeSafe™ emergency autoland system, a standard feature that was of particular interest to his wife. After completing complementary transition training on his new TBM 960, Buzzi plans a new flight expedition to the other side of the world - more precisely, to New Zealand.

A5 FREEDOM TO DRIVE AND FLY MEET THE ASKA™


Meet the ASKA™ A5 - the first viable electric Vertical Takeoff and Landing (eVTOL) vehicle where you can drive on the road like a car and take off vertically to fly in the air like an aircraft. ASKA™ A-5 is a four-seater flying car, the size of a large SUV, with a flight range of 250 miles. We are on target for 2026 commercialization, subject to certification approvals.




USA

On 6 October 2022, a Cessna 172 crashed during a training flight at the Newport News-Williamsburg International Airport (KPHF) in Newport News, Virginia. No one on the ground was injured. Sadly, the certificated flight instructor died in the accident. A student pilot and another student onboard the Cessna were taken to a hospital with serious injuries.
The Cessna 172 took off from Runway 20. At 100 feet and about 80 seconds into the take-off the aircraft reportedly pitched up aggressively, lost lift, and crashed 200 feet from the departure end.
"In Early Analysis: N97883, the AOPA Air Safety Institute wants to help pilots understand what is known about the accident as we look at factors that are likely to be a subject of the investigation by the National Transportation Safety Board (NTSB)," said AOPA's ASI senior vice president Richard McSpadden.
McSpadden continued, "In general aviation, we experience about 15 to 16 fatal training accidents per year. That's a relatively small figure given the number of flight hours that we conduct safely. We fly some 6.5 million flight hours a year in training flights that equates to more than 10 million operations, including take-offs and landings in training scenarios."





Canada, Saskatoon John G. Diefenbaker International Airport, SK: A Cessna 172M, was taxing on a taxiway at Saskatoon-John G. Diefenbaker Airport with the intent to conduct a solo training flight with only the student pilot onboard. At the same time a Boeing 737 MAX 8 operated by Flair Airlines with a crew of six and 145 passengers onboard was on a half mile short final at 300 feet AGL for landing on runway 27. ATC instructed Cessna to taxi and hold short of runway 27. The pilot read back the instruction but continued to taxi and lined up the aircraft on the runway. The flight crew of the Boeing noticed the light aircraft enter the runway, queried ATC, and received an instruction to conduct a go-around. ATC then instructed Cessna to exit the runway. The airliner commenced another approach and landed safely on runway 27 a short time later.

Canada, near Thunder Bay, ON: Narrative: A DHC-8-103 operated by Summit Air, departed Thunder Bay for Fort Hope, with a crew of 3 and 24 passengers onboard. Shortly after take-off, the no.1 engine's (Pratt & Whitney Canada PW121) propeller began to overspeed. The crew consulted the QRH and then completed a shutdown of the no. 1 engine. An emergency was declared and the aircraft then returned to CYQT where the aircraft landed safely.
Chile, North of Puerto Williams: A Beechcraft 100 King Air operated by Aerovías DAP S.A. with eleven on board departed from Puerto Williams/Guardiamarina Zañartu airfield en-route to Punta Arenas/Carlos Ibáñez del Campo airport. Ten minutes after taking off, its door fell. The crew returned and landed safely in Puerto Williams airfield. No one on board was hurt and the passengers were later taken to Punta Arenas on another DAP aircraft.

USA, NW of Addison Airport (ADS/KADS), Dallas, TX: A Mooney M20K 231 with two on board was substantially damage when it was involved in an accident near Carrollton, Texas. The pilot and passenger were seriously injured. The airplane was operated as a Title 14 Code of Federal Regulations Part 91 personal flight. The pilot reported that, while being vectored for an instrument landing system (ILS) approach to runway 16 at ADS, the engine lost power and the propeller automatically feathered. He stated that after an unsuccessful attempt to restart the engine, he aligned the airplane with a road for a forced landing. During the approach to the road, the airplane impacted a power pole which resulted in substantial damage to the fuselage and wings.

Italy, Cece Peak (2100m), part of Lagorai mountain chain: An Aeroclub of Belluno Piper PA-28-181 Archer II with three on board made an emergency landing near Cima Cece at 2100m, along Lagorai mountain chain. Passengers suffered only minor injuries and were transported by rescue helicopter to Trento Hospital.



30 DECEMBER 1968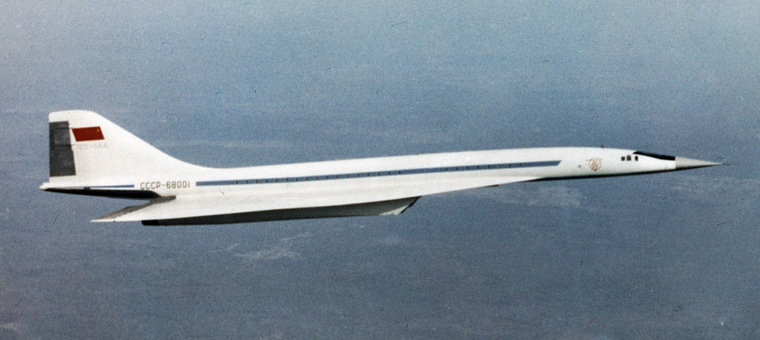 The world's first supersonic transport aircraft to fly, the Tupolev Tu-144, took to the air, powered by four Kuznetsov NK-144 turbofans.


Designed by Tupolev OKB and manufactured by Voronezh Aircraft Production Association the Tupolev Tu-144 had its first flight on 31 December 1968 and was introduced into service on 26 December 1975. It was retired from passenger service in 1978 and commercial service in 1983.
The Tu-144, introduced into passenger service with Aeroflot, conducted 102 commercial flights of which only 55 carried passengers. The Tu-144 first went supersonic on 5 June 1969, four months before Concorde and on 26 May 1970 became the world's first commercial transport to exceed Mach 2. She was withdrawn less than seven months later after another Tu-144 crash-landed on 23 May 1978.
Tu-144's remained in commercial service as a cargo aircraft until the cancellation of the program in 1983. The Tu-144 was later used by the Soviet space program to train pilots of the Buran spacecraft and by NASA for supersonic research until 1999. The Tu-144 made its final flight on 26 June 1999 and surviving aircraft were put on display across the world or into storage.

RIAT 2019


Google Banner Ad