Google Banner Ad


22.01.2023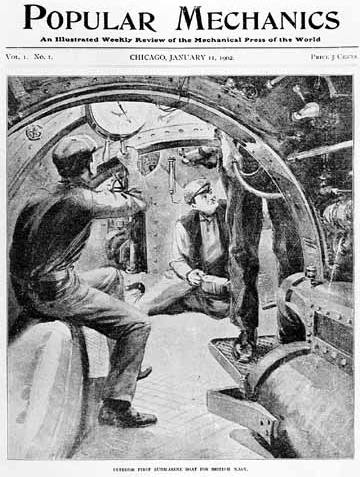 Inspiration for many an aviator and plane-spotter, the first issue of Popular Mechanics was published by Henry Haven Windsor on 11 January 1902. The magazine was originally self-published by the Popular Mechanics Company but in 1958 became a subsidiary of the Hearst Corporation.
There are nine international editions, including a now-defunct Latin American version that had been published for decades and a newer South African edition. The Russian edition of Popular Mechanics has been issued since 2002. In 2013, the US edition changed from twelve to ten issues per year.
Notable articles have been contributed by notable people including Guglielmo Marconi, Thomas Edison, Jules Verne, Barney Oldfield, Knute Rockne, Winston Churchill, Charles Kettering, Tom Wolfe and Buzz Aldrin as well as some US presidents including Teddy Roosevelt and Ronald Reagan. Comedian and car expert Jay Leno had a regular column, Jay Leno's Garage, starting in March, 1999.
A nearly complete archive of Popular Mechanics issues from 1905 through 2005 is available through Google Books.
Google Banner Ad