Compiled by Willie Bodenstein



Google Banner Ad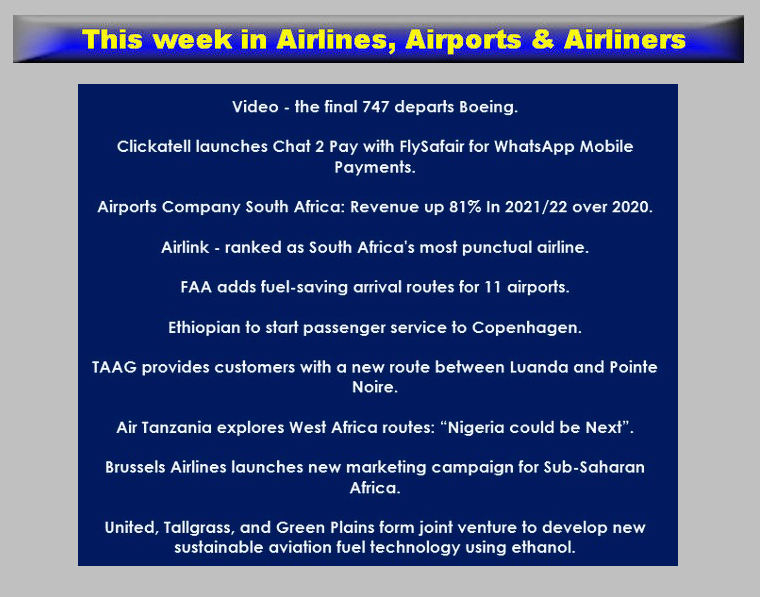 VIDEO - THE FINAL 747 DEPARTS BOEING

The Queen of the Skies takes a unique, crown-shaped flight path en route to its new home with Atlas Air.






Following a festive and star-studded send-off ceremony the previous day, the final 747 - the 1,574th overall - left its birthplace in Everett, Washington, lifting off from Paine Field at 8:19 a.m. Pacific.
The airplane joins the all-Boeing fleet of Atlas Air, bringing its 747 fleet to 56.
The scene: On a cold, bright morning, a group of plane spotters, Boeing teammates and media watched as the final 747 took off. The flyaway followed the previous day's celebration that was watched by about 10,000 in-person attendees and thousands more as part of a global webcast. It featured past and present Boeing leaders, customer representatives and actor/pilot/aviation enthusiast John Travolta.
What's next: During that ceremony, John Dietrich, Atlas Air Worldwide president and CEO, revealed that the final 747 would take a unique, crown-shaped flight path on its way to Cincinnati, Ohio before entering the fleet.
It is certainly a fitting start to the next chapter for the airplane known far and wide as the Queen of the Skies.
Google Banner Ad
CLICKATELL LAUNCHES CHAT 2 PAY WITH FLYSAFAIR FOR WHATSAPP MOBILE PAYMENTS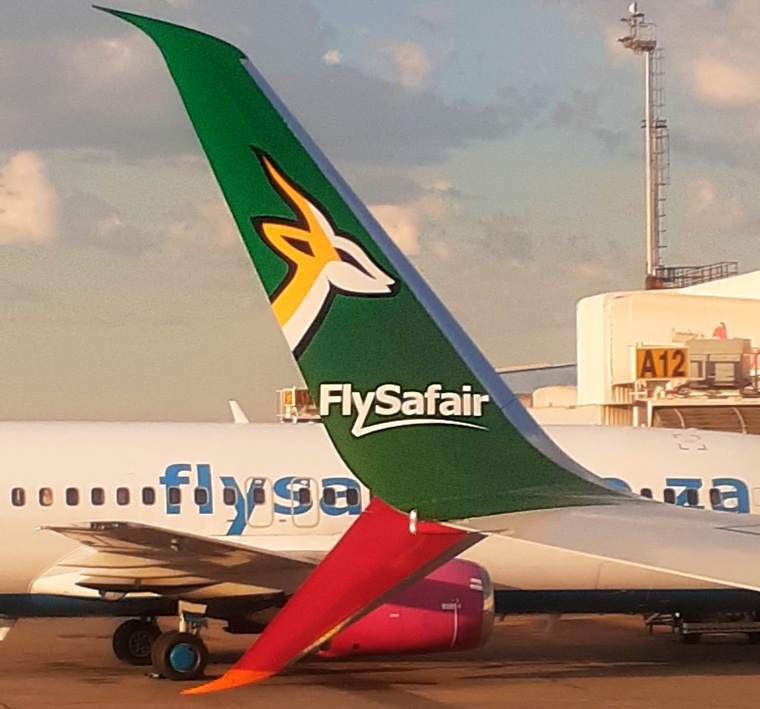 Clickatell (www.Clickatell.com), the Chat Commerce and mobile messaging leader, announced that they have gone live with its Chat 2 Pay feature with FlySafair (www.FlySafair.co.za), South Africa's leading low-cost airline. FlySafair is the first airline in the world to deploy Chat 2 Pay with a pay-by-link capability that allows its customers the convenience of effortless mobile payments via FlySafair's WhatsApp channel.


"We are always looking for ways to improve our customer experience and are therefore very excited that our customers can now pay for their luggage with a payment link shared to their mobile phones via WhatsApp. There is no need any more for our customers to go stand in a queue at the airport to pay for luggage," explained Kirby Gordon, Chief Marketing Officer at FlySafair.
FlySafair customers can access the WhatsApp service by sending "Hi" to the FlySafair business account on +27 87 357 0030. Once in the WhatsApp channel customers can select "My Booking" and then "Buy a Bag" and follow the prompts on the secure payment link to make a purchase on WhatsApp. Customers can also scan a QR code at the check-in counters to receive the secure payment link.
FlySafair, recognized by TripAdvisor as one of the world's top carriers based on the quantity and quality of reviews and ratings for airlines worldwide, is bucking the trend of airlines using mobile apps to address consumers' needs by using WhatsApp as a convenient, instantaneous and optimal customer service and transaction channel for its customers. By adding Chat 2 Pay, FlySafair helps its customers to save time and safely make payments further by clicking on the Chat 2 Pay link delivered in a message in WhatsApp without requiring them to expose their personal payment information to a call center agent or by reading the payment card details out over the phone.
Interacting and transacting with airlines using mobile messaging has already been welcomed by travelers. Clickatell's latest Chat Commerce Trends Report: Travel Edition 2022 , found that 89% of consumers would like to use mobile messaging to interact with airlines and 77% said they are willing to use a mobile payment link with travel brands. Commerce within mobile messaging is becoming the preferred way for consumers to transact, accounting for 71% (of retail traffic and generating 61% of online shopping orders.
"We are thrilled to work with FlySafair to transform its customers' experience by making it possible to make payments using their mobile phones. No one has time to stand in queues anymore, and almost every adult on the planet has a mobile phone. There is a major opportunity for airlines across the globe to enhance their customers' travel experience by making it possible to browse, book and pay for, as well as manage their travel bookings on their mobile phones," said Jeppe Dorff, Chief Product and Technology Officer at Clickatell.
About a year ago FlySafair expanded its customer service by offering the popular WhatsApp channel through the Clickatell Platform. The FlySafair WhatsApp channel hosts key information about customer bookings, flight status, general flight information, an option to check-in and receive boarding passes on WhatsApp, the option to chat with a live agent and now the option to make payments for extra products and services.
"Our goal is to offer all the functionality currently available on our website via the WhatsApp channel, making end-to-end booking and reservation management as easy as possible," added Gordon.
Google Banner Ad


AIRPORTS COMPANY SOUTH AFRICA: REVENUE UP 81% IN 2021/22 OVER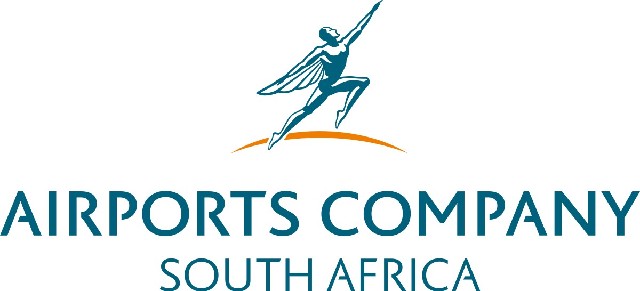 The Airports Company South Africa (ACSA) recently reported its financial results for the year to 31 March 2022, which largely reflect a difficult operating environment for ACSA, following the COVID-19 pandemic and last' year's July civil unrest.



Revenue was R3.9 billion for the 12-month period, up by 81% from the R2.2 billion reported in the previous financial year. The company narrowed its losses to R1 billion, from a loss of R2.6 billion in 2020/21.
Chief Executive Officer Mpumi Mpofu reflected that even though this year's performance has been much better than the previous year the persistently tough operating environment has somewhat slowed down recovery. She said that the recovery that occurred during the reporting period was supported by a gradual and intermittent recovery in passenger numbers in comparison to the previous year.
"As severe travel restrictions began to be lifted both at home and abroad, the demand for air travel increased. The ACSA network recovered to 49% of its pre-COVID passenger throughput by 31 March, 2022," said Mpumi.
Domestic travel accounted for 83% of passenger traffic during the reporting period. We are still experiencing 30% less volumes than in pre-COVID-19 travel, but the domestic market has been instrumental in driving our performance during the period under review.
"In contrast, international traffic, hampered by the impact of the Omicron variant in the third quarter of the financial year, only recovered to 28% of its pre-pandemic level."
"Aircraft landings increased by 105% to 176 816 from 86 434 in the previous year and departing passenger numbers improved by 131% to 10.5 million from 4.6 million."
Mpumi said that aeronautical revenue improved significantly by 121.7%, to R1.8 billion (up from R810 million) due to the increase in aircraft landings and departing passenger numbers during the period.
Non-aeronautical revenue increased by 57.1% to R2.1 billion, from R1.3 billion in 2021. This improvement was due to increased passenger numbers, as well as the lifting of certain trade restrictions during the various levels of lockdown. Total revenue from non-aeronautical sources takes into account rental revenue reprieves of R591 million (2021: R1.4 billion) granted to tenants to offset the negative impact of the pandemic.
Retail revenue increased by 95.8% to R607 million (2021: R310 million) due to increased traffic volumes. This should, however, be seen within the context of a reduction of 15.1% in retail revenue per passenger to R57.56 (2021: R67.77), meaning there was less spend per passenger.
The Capital and Operational Expenditure Reduction Programme introduced in the previous year to sustain operations in light of significantly reduced revenue, enabled ACSA to meet the liquidity challenges it faced throughout. Reduced expenditure and a disciplined cash management process enabled the group to maintain relatively low levels of borrowings.
Capital Expenditure for the year amounted R546 million (2021: R770 million) and remained limited to maintenance and refurbishments informed by statutory requirements. The group continues to identify efficiencies in its operations, keeping operating expenditure to a bare minimum.
Operating expenditure increased by 3.9 percent to R2 billion (2021: R1.9 billion). The cost reduction initiatives introduced in the previous financial year continued to minimise operating costs, which have been maintained at 75.2% of pre-pandemic levels.
ACSA will continue to monitor the local and international business environment to determine appropriate responses to challenges that may arise and to ensure the company's long-term financial sustainability.
The results for the reporting period demonstrate ACSA's resilience in the face of the unprecedented crisis precipitated by ongoing lockdowns, travel restrictions and the need to dramatically scale back operations. The results clearly indicate that the business is firmly in a recovery phase.
Going forward, we will continue to diversify our revenue streams and to focus our activities on the Growth Strategy which includes commercial and cargo strategies.
Google Banner Ad




AIRLINK - RANKED AS SOUTH AFRICA'S MOST PUNCTUAL AIRLINE







Airlink have retained the top-ranking position as the most punctual South African carrier operating from all the Airports Company South Africa (ACSA)-operated airports. According to ACSA's latest statistics, Airlink achieved a 95.52% average on-time performance for 2022 measured across all the ACSA airports.

"We know that time is money for Airlink's customers and our on-time performance is crucial when they rely on us for their business and leisure travel in the region, including those connecting with our flights to key destinations across Southern Africa and with long-haul flights operated by our various partner global carriers. Nevertheless, there is always room for improvement and we maintain a sharp focus on every aspect of our service to enhance our reliability and stay on time," explained Airlink CEO and Managing Director, Rodger Foster.
"Similarly, our air cargo customers, who typically send high-value but low volume items by air, depend on Airlink to carry their shipments to their markets on time and in pristine condition," he added
To be classified as "on-time", departures and arrivals must occur within 15 minutes of their published schedule.
We were also the top performer at each of the ACSA airports last year, with the following performances:
Bloemfontein: 95.24%
Cape Town Int'l: 95.72%
Durban King Shaka Int'l: 96.24%
East London: 96.25%
George: 95.89%
Johannesburg OR Tambo Int'l: 95.20%
Kimberley: 95.34%
Gqeberha: 96.87%
Upington: 95.08%
Google Banner Ad
FAA ADDS FUEL-SAVING ARRIVAL ROUTES FOR 11 AIRPORTS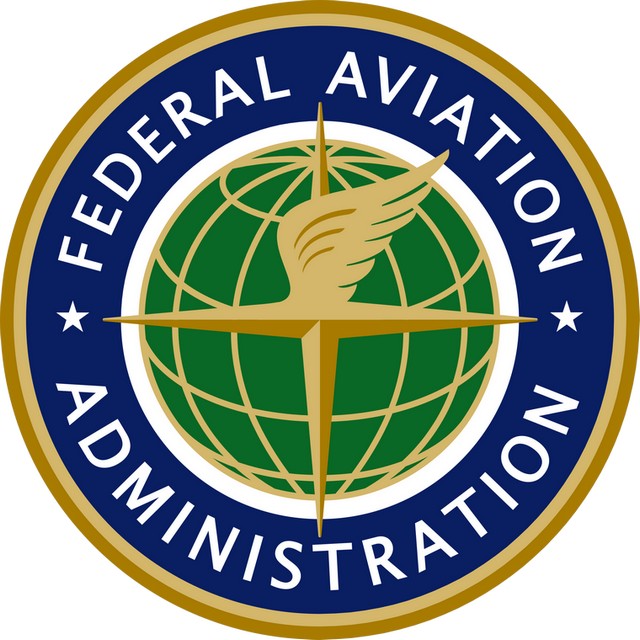 Planes heading to Orlando, Kansas City, Omaha, Reno and six airports in South Florida can now slide down from cruising altitude to final approach saving millions of gallons of fuel and reducing greenhouse gases.



"We are investing across the entire system to provide passengers with the best travel experience. The era of choppy descents is coming to an end, providing a smoother landing and saving fuel in the process," said Acting FAA Administrator Billy Nolen.
The new Optimized Profile Descents (OPDs) safely eliminate the need for the fuel-consuming stair-step procedure. Under traditional procedures, aircraft repeatedly level off and power up the engines. This burns more fuel and requires air traffic controllers to issue instructions at each step. With optimized descents, aircraft descend from cruising altitude to the runway in a smooth, continuous path with the engines at near idle.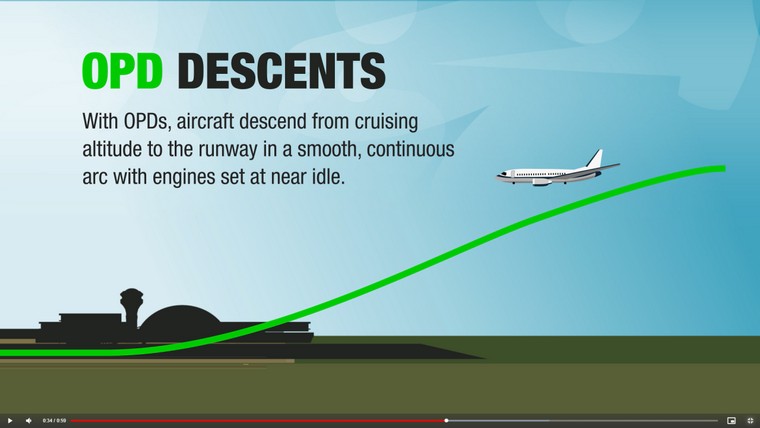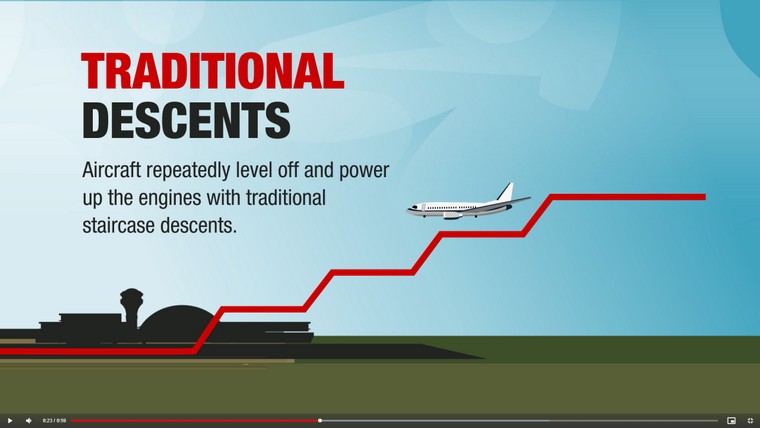 During 2022, the FAA implemented new OPDs for the following 11 airports: Boca Raton Airport, Fort Lauderdale Executive Airport, Kansas City International Airport, North Palm Beach County General Aviation Airport, Eppley Air Field, Neb., Offutt Air Force Base, Neb., Orlando International Airport, Palm Beach County Park Airport, Palm Beach International Airport, Pompano Beach Airpark and Reno/Tahoe International Airport.
With these new descents in place, the FAA estimates that the industry will save more than 90,000 gallons of fuel on average and will reduce greenhouse gas emissions by 27,000 tons annually. This change is equivalent to fuel used by 62 Boeing 737 flights between New York and Cleveland.
The 11 airports bring the total number of airports with the procedures to 64. Since 2014, the FAA also has developed OPD procedures at airports in Atlanta, Charlotte, Cleveland, Columbus, Denver, Detroit, Fort Lauderdale, Houston, Las Vegas, Miami, Phoenix, Portland, Northern California, Southern California, Seattle, Tampa, Washington, D.C., and others.
In its Aviation Climate Action Plan, the United States set a goal to achieve net-zero greenhouse gas emissions from the U.S. aviation sector by 2050. To achieve it, the FAA:
Has awarded $100 million to research and scale fuel-saving technologies and noise reductions
Has awarded $327 million to electrify airport gate equipment and vehicles
Has invested $35 million for universities to help build sustainable aviation fuel supply chains
Has completed research and testing on reducing fuel burn and taxi time.
Google Banner Ad
ETHIOPIAN TO START PASSENGER SERVICE TO COPENHAGEN







Ethiopian Airlines, Africa's leading carrier, is set to launch a new passenger flight to Copenhagen, Denmark as of 22nd
of May 2023. The new flight will be operated five times a week except on Tuesdays and Sundays.



Regarding the new flight, Ethiopian Airlines Group CEO Mr Mesfin Tasew said, "We are glad to open a new route to Copenhagen, Denmark which will be our 21st destination in Europe. With the launch of the flight, Copenhagen will become a crucial gateway for Ethiopian Airlines in northern Europe and southern Scandinavia. Thanks to the wide network of Ethiopian Airlines across Africa, the new flight will enhance the air connectivity between Europe and Africa thereby facilitating trade, tourism and diplomatic relations of the two regions."
Thomas Woldbye, Chief Executive Officer Copenhagen Airport, said, "It has for a long time been our desire to improve the connection between Copenhagen and Africa. Therefore, it is really good news that Ethiopian Airlines, who for the last 5 years have been awarded as the best airline in Africa, now will start flying to Copenhagen. The airport in Addis Ababa have grown to become one of Africa's most important HUB's, with onward connections to more than 60 different cities in Africa, thus this new route will be an amazing gateway to the whole continent for Copenhagen."
He added that the direct route will create new opportunities for Danish businesses, especially the pharma industry, thanks to the state-of-the-art facilities and pharma wing of Ethiopian Cargo and Logistics Services.
Ethiopian Airlines will deploy Boeing 787-9 Dreamliner on the route, with 315 seat arrangement.
Ethiopian first started serving Copenhagen in November 1999 but the flight was suspended about four years later.



Google Banner Ad




TAAG PROVIDES CUSTOMERS WITH A NEW ROUTE BETWEEN LUANDA AND POINTE NOIRE






TAAG Angola Airlines recently added Pointe-Noire to its regional destinations' portfolio. The airline will provide two weekly flights between Luanda and Pointe-Noire, the second-largest city and key business centre in the Republic of Congo.



With this new connection, TAAG rise to eight intra-Africa destinations reinforcing its role as a major operator within the region, flying to multiple Lusophone, Francophone, and Anglophone countries. Overall, TAAG is now able to connect thirteen cities globally, namely: Pointe-Noire (Republic of Congo), Accra (Ghana), Cape Town, Johannesburg (South Africa) Windhoek (Namibia), Maputo (Mozambique), Kinshasa (Democratic Republic of Congo), Lagos (Nigeria), Sao Tome (Sao Tome and Principe), Lisbon, and Madrid in Europe, as well as São Paulo and Havana in the Americas.
The route is set for two weekly flights departing on Mondays and Fridays, operated by the DASH 8 aircraft with 74 seats as total capacity, namely 64 passengers in economy class and 10 in business class. Pointe-Noire is an attractive destination for the oil & gas industry and the corporate market while the city also provides tourism and leisure opportunities to travellers.
Google Banner Ad
AIR TANZANIA EXPLORES WEST AFRICA ROUTES: "NIGERIA COULD BE NEXT"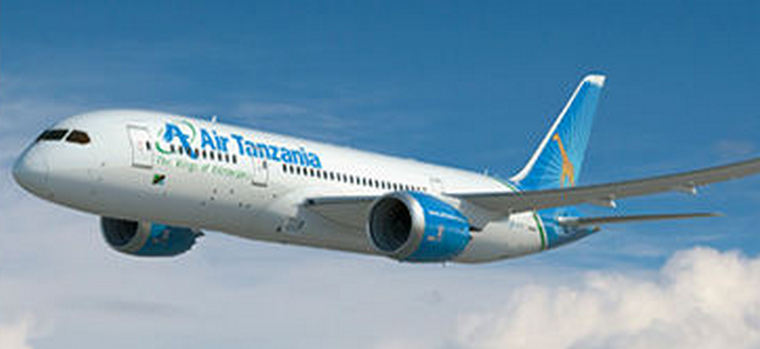 The new route will open up and catalyse Tanzania-Nigeria trade and economic relations and thus take the bilateral ties to greater heights


Once again, the Tanzania High Commission in Abuja, Nigeria, applauds the decision of Air Tanzania management to explore West Africa routes and for putting Nigeria in the fore of its plan.
The meeting between Eng. Ladislaus Matindi, Managing Director and Chief Executive of Air Tanzania Company Limited (ATCL) and the H. E. Dr. Hamisu U. Takalmawa, High Commissioner of Nigeria to Tanzania captured in the Air Tanzania Inflight Magazine, Issue 16, January-March, 2023, brings the reality of a direct flight between Tanzania and Nigeria closer than ever.
The new route will open up and catalyse Tanzania-Nigeria trade and economic relations and thus take the bilateral ties to greater heights.
Google Banner Ad

BRUSSELS AIRLINES LAUNCHES NEW MARKETING CAMPAIGN FOR SUB-SAHARAN AFRICA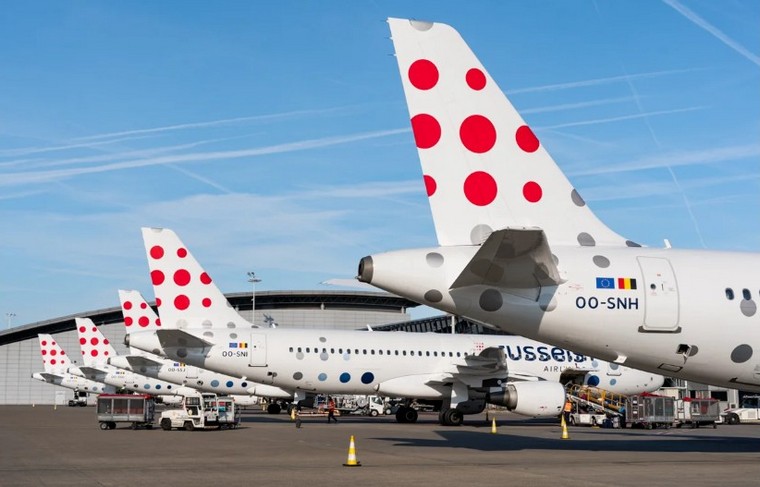 Brussels Airlines has launched its new marketing campaign for the sub-Saharan African market. The campaign features Ghanaian actress and producer Yvonne Nelson and Ivorian / French chef Loïc Dablé who reconnect with their loved ones.

Brussels Airlines has a long tradition of flying from and to the African continent. The airline has developed a real passion for the continent and offers flights to 17 destinations in sub-Saharan Africa and with the other Lufthansa Group carriers, an additional 14 destinations in Africa are covered.
Being in good company is vital. ?If there's one life lesson we learned from the past pandemic, it's that being surrounded with good people is simply vital. Whether it's at home with our loved ones, at work with great colleagues, in school with lovely friends or up 35,000 feet with a helpful and hospitable crew. Good company goes a long way. Hence why we cherish the kind-hearted people who enrich our lives, making it more exciting, inspiring, delicious, beautiful or simply more valuable.
?The new marketing campaign features Ivorian/French chef Loïc Dablé and Ghanaian actress and producer Yvonne Nelson. In the commercials, we see both of them paying a tribute to and connecting with a person that changed their life for the better. While they talk about these persons, we follow them until they reach their final destination: the home of the person they love and owe so much to.
Google Banner Ad
UNITED, TALLGRASS, AND GREEN PLAINS FORM JOINT VENTURE TO DEVELOP NEW SUSTAINABLE AVIATION FUEL TECHNOLOGY USING ETHANOL.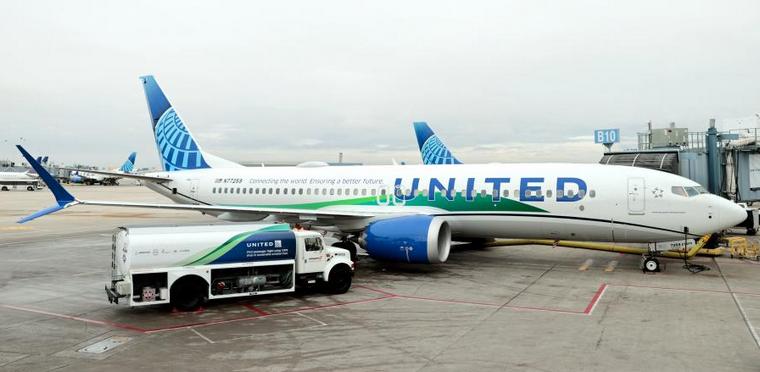 United Airlines, Tallgrass, and Green Plains Inc. today announced a new joint venture - Blue Blade Energy - to develop and then commercialize a novel Sustainable Aviation Fuel (SAF) technology that uses ethanol as its feedstock. If the technology is successful, Blue Blade is expected to proceed with the construction of a pilot facility in 2024, followed by a full-scale facility that could begin commercial operations by 2028. The offtake agreement could provide for enough SAF to fly more than 50,000 flights annually between United's hub airports in Chicago and Denver.*

Blue Blade's new SAF technology was developed by researchers at the U.S. Department of Energy's Pacific Northwest National Laboratory (PNNL), a leading centre for technological innovation in sustainable energy. SAF, which uses non-petroleum feedstock, is a low-carbon alternative to traditional jet fuel that offers up to 85%** lower lifecycle greenhouse gas emissions.
"The production and use of SAF is the most effective and scalable tool the airline industry has to reduce carbon emissions and United continues to lead the way," said United Airlines Ventures President Michael Leskinen. "This new joint venture includes two expert collaborators that have the experience to construct and operate large-scale infrastructure, as well as the feedstock supply necessary for success. Once operational, Blue Blade Energy has the potential to create United's largest source of SAF providing up to 135 million gallons of fuel annually."
United, Tallgrass, and Green Plains will each provide their unique industry expertise to help develop the joint venture. Under this collaborative approach:
Tallgrass will manage research and development of the technology, including pilot plant development and will manage the construction of the production facility.
Green Plains will supply the low-carbon ethanol feedstock and use its ethanol industry expertise to manage operations once the pilot facility is constructed.
United Airlines will assist with SAF development, fuel certification and into-wing logistics and has also agreed to purchase up to 2.7 billion gallons of SAF produced from the joint venture.
"At Tallgrass, we are striving to innovate how we deliver the energy that powers our nation and enables our quality of life," said Alison Nelson, Vice President, Business Development at Tallgrass. "Air travel uniquely connects people and improves lives and the advancement of this novel SAF technology presents a meaningful opportunity to reduce emissions from aviation. We are excited to partner with industry leaders United Airlines and Green Plains on this initiative."
If the technology is commercialized, the location of Blue Blade's initial plant would allow easy access to low-carbon feedstock from Green Plains' Midwest ethanol production facilities. While the initial SAF facility intends to use ethanol, the technology has the capability to work with any alcohol-based feedstock as its fuel source.
"Our transformation to a true decarbonized biorefinery model has positioned Green Plains to help our customers and partners reduce the carbon intensity of their products by producing low-carbon proteins, oils, sugars and now decarbonized ethanol to be used in SAF," said Todd Becker, President and CEO of Green Plains. "This partnership with world class organizations like United Airlines and Tallgrass, shows the value creation that is possible with our low-carbon platform. The potential impact of this project is a gamechanger for US agriculture, aligning a strong farm economy and a robust aviation transport industry focused on decarbonizing our skies."
Blue Blade Energy marks one of the largest direct investments from United Airlines Ventures (UAV), United's corporate venture arm, into SAF. Launched in 2021, UAV targets startups, upcoming technologies, and sustainability concepts that will complement United's goal of net zero emissions by 2050 without relying on traditional carbon offsets. United has aggressively pursued strategic investments in SAF producers and revolutionary technologies including carbon capture, hydrogen-electric engines, electric regional aircraft and air taxis.
*Assuming current regulations requiring SAF to be blended with conventional jet fuel are removed to allow for the use of unblended SAF.
**Based on United's current SAF supply.
Google Banner Ad