12.02.2023



Google Banner Ad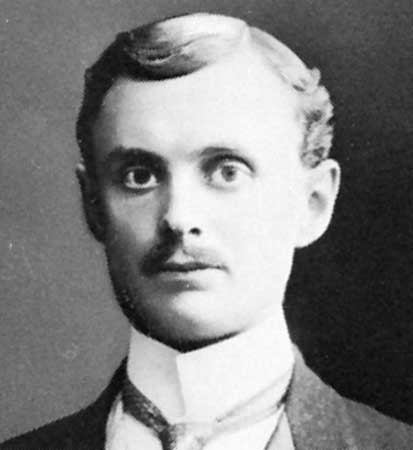 Charles Stewart Rolls, a Welshman who was a motoring and aviation pioneer was born on 7 August 1877. Together with Henry Royce he co-founded the Rolls-Royce car manufacturing firm. With the help of £6,600 provided by his father, he started one of Britain's first car dealerships, C.S.Rolls & Co. based in Fulham, to import and sell French Peugeot and Belgian Minerva vehicles.
By 1907 Rolls' interest turned increasingly to flying and he tried unsuccessfully to persuade Royce to design an aero engine. In 1909 he bought one of six Wright Flyer aircraft built by Short Brothers under licence from the Wright Brothers, and made more than 200 flights.
On 2 June 1910, he became the first man to make a non-stop double crossing of the English Channel by plane, taking 95 minutes. For this feat, which included the first East-bound aerial crossing of the English Channel, he was awarded the Gold Medal of the Royal Aero Club. There is a statue to commemorate the flight in Monmouth and another in Dover.

Rolls was the first Briton to be killed in an aeronautical accident with a powered aircraft, when the tail of his Wright Flyer broke off during a flying display in the Southbourne district of Bournemouth.
Google Banner Ad