Compiled by Willie Bodenstein



Google Banner Ad




THIS WEEK IN AIRLINERS

ICAO Statement on International Day Commemorating Air Crash Victims and their families.

IATA to assist AZANS to develop a national airspace strategy for Azerbaijan.

SAA receives R1bn towards historical debt.
.
Ethiopian Airlines to Resume its Direct Flights Between Abidjan and New York.

Embraer Delivers 80 Jets in 4Q22 and 159 in 2022.

Airbus decarbonisation targets validated by the Science Based Targets Initiative (SBTi).

O'Hare International Airport to restore terminal transfer bus service on 1 March.

Qatar Airways Hits the Circuit as the Official Airline and Global Partner of Formula 1.



ICAO STATEMENT ON INTERNATIONAL DAY COMMEMORATING AIR CRASH VICTIMS AND THEIR FAMILIES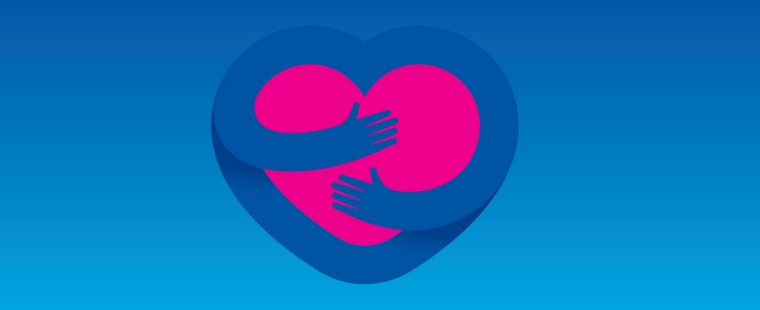 In observance of 20 February as the International Day Commemorating Air Crash Victims and their Families, ICAO Council President Salvatore Sciacchitano has issued the following statement: "Mindful of the importance of public and private stakeholders assuring compassionate and effective assistance to aircraft accident victims and their loved ones, ICAO has formalized an obligation under the Chicago Convention for countries to establish effective legislation, regulations, and policies in this area.


ICAO has furthermore developed new training to assist national officials in designing and setting out appropriate family assistance legislation and plans, and it also continues to promote the widespread ratification and implementation of the Montreal Convention - which provides for fairer compensation and greater protection for victims.
Respect for civil aviation accident victims, and for their loved ones' mental, physical and spiritual well-being, remains a key priority for global aviation. With the help of the insights and appeals of the Air Crash Victims' Families' Federation International's (ACVFFI) committed representatives, ICAO will continue to advocate for improved victim support." 
Google Banner Ad




IATA TO ASSIST AZANS TO DEVELOP A NATIONAL AIRSPACE STRATEGY FOR AZERBAIJAN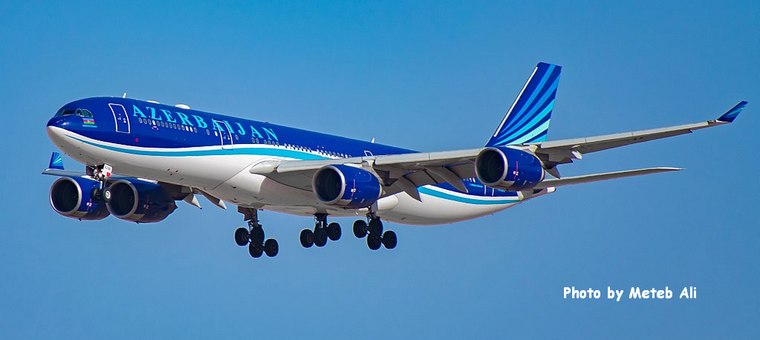 The International Air Transport Association (IATA) and AZANS, the Air Navigation Service Provider of Azerbaijan, have agreed to develop and implement an Azerbaijan National Airspace Strategy (NAS).

AZANS and IATA will strengthen their existing cooperation for this initiative, which is aimed at delivering benefits to the traveling public, while supporting national economic growth and the competitiveness of the Azerbaijan aviation sector and the global sustainability goals of air transport.


Passenger demand for air transport in Azerbaijan is set to increase some 80% over the next two decades. Air traffic movements are also set to grow rapidly. Azerbaijan has seen particular growth in traffic which is no longer using Russian airspace. Servicing this demand, while ensuring safety and managing costs and reducing CO2 emissions and delays, requires Azerbaijan to further modernize its airspace and Air Traffic Management (ATM) network.


The main aspects of the strategy cover leadership and a collaborative stakeholder approach, airspace management and technical modernization of the ATM system. AZANS and IATA have committed to work together and with all aviation stakeholders, including the government and regulatory authorities, to deliver and implement the NAS.


"It is encouraging to see the recovery in air traffic around the globe. Traffic in Azerbaijan airspace has grown particularly strongly. Last year we successfully exceeded pre-COVID levels. But the main challenge we face is the significant growth forecast to come. As part of the global aviation network, Azeraeronavigation is preparing to meet this demand effectively, fulfil our international requirements and build a strong sustainable aviation industry of the future with the full involvement of stakeholders. We are pleased to have the professional support of IATA in achieving this challenging and important goal together," said Farhan Guliyev, Director "Azeraeronavigation" Air Traffic Department AZANS.


"Azerbaijan is a growing economy which also occupies a key geographic position. It can expect to handle increasing amounts of traffic in the coming years and it has an important role in enhancing capacity and efficiency for transcontinental traffic. Aviation is committed to achieving net-zero CO2 emissions by 2050 and airspace efficiencies can play a significant part in that. The commitment to building a National Airspace Strategy is a concrete sign of Azerbaijan fulfilling a strategic leadership role. We congratulate AZANS for its vision and look forward to working with them to make airspace modernization a success," said Rafael Schvartzman, IATA's Regional Vice President for Europe.


The Azerbaijan National Airspace Strategy will:

Provide the overall State-level mandate for long-term investment in the airspace system as a key part of the country's transport infrastructure
Align industry's airspace investments to a scope and sequence that speeds up roll-out and maximizes the benefits for airlines and passengers
Explain to stakeholders affected by airspace changes, why airspace is being modernized and how they will be engaged
Create a strong governance structure that provides the State, Industry and Regulator with the means to track and drive NAS roll-out locally.



Google Banner Ad
SAA RECEIVES R1BN TOWARDS HISTORICAL DEBT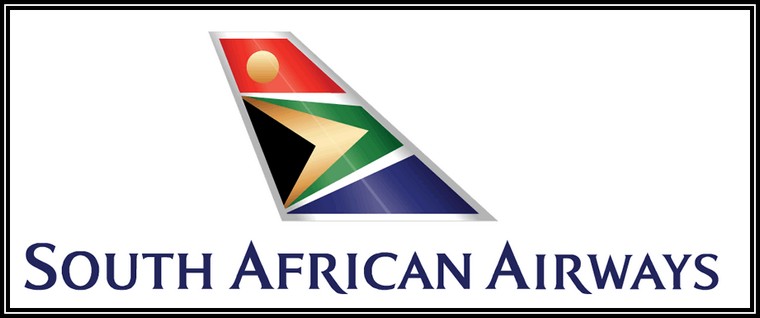 South African Airways (SAA) welcomes the announcement by Finance Minister, Enoch Godongwana, of a R 1 billion allocation to settle a portion of the outstanding obligations on the implementation of SAA's 2020 Business Rescue Plan.

As noted by Minister Godongwana, the allocation is part of the government's commitment to the business rescue process that SAA exited in April 2021. It will be used to cover outstanding liabilities, specifically those relating to the final dividend payment to creditors and the refund of legacy un-flown tickets to affected passengers - which date back to the period when SAA was placed in business rescue in December 2019.
SAA's Executive Chairman and Chief Executive Officer, Professor John Lamola says, "SAA's operations have progressed positively since the airline emerged from business rescue and as reported to Parliament earlier this month, SAA is no longer technically insolvent, a milestone which we reached a year earlier than projected"
The Chief Financial Officer, Fikile Mhlontlo, adds, "SAA has reached a point where we cover our operating costs. It must be emphasised that the allocation announced relates only to historical debt. These funds are not meant to bolster the business plan we are currently executing."
The R1bn allocation is part of original R 3.5 bn that was needed for SAA to settle all debt that the Business Rescue practitioners had ring-fenced into a receivership. Due to the financial performance of SAA and the innovations of its management team, the total balance expected from National Treasury has been reduced to R2.586 bn. The airline will continue to negotiate with National Treasury for the balance of the funds and cooperate with all the conditions that may accompany the flow of these funds.
Google Banner Ad
ETHIOPIAN AIRLINES TO RESUME ITS DIRECT FLIGHTS BETWEEN ABIDJAN AND NEW YORK








Ethiopian Airlines, the largest network operating carrier in Africa, is pleased to announce the resumption of its direct flights between Abidjan and New York John F. Kennedy Airport as of 29 May 2023. Ethiopian first started serving New York from its main hub Addis Ababa via Abidjan in June 2019. However, the route was suspended in March 2020 due to COVID-19. Later, the flight resumed serving New York via Lomé starting in October 2020.

Regarding the resumption of the flight, Ethiopian Airlines Group CEO Mr. Mesfin Tasew said "We are excited to bring back our direct flight between Abidjan and New York. We have long been offering flights with the best connectivity between the US and Africa. The resumption of our Abidjan-New York flight brings back the flexibility that our passengers love. We have been increasing frequencies and adding new destinations in Africa, Europe, Middle East, and Asia in the past couple of months and we are delighted that the Abidjan-New York route is coming again."
Ethiopian Airlines currently operates to more than 130 international passenger and cargo destinations from its main hub Addis Ababa including to Abidjan, where Ethiopian provided 42 years of uninterrupted service since November 1980. Ethiopian will also be commencing a new passenger service to Atlanta, USA starting from 16 May 2023. Atlanta will be Ethiopian Airlines' 6th destination in the US following its passenger services to New York, Newark, Chicago, Washington DC and cargo service to Miami.
Google Banner Ad
EMBRAER DELIVERS 80 JETS IN 4Q22 AND 159 IN 2022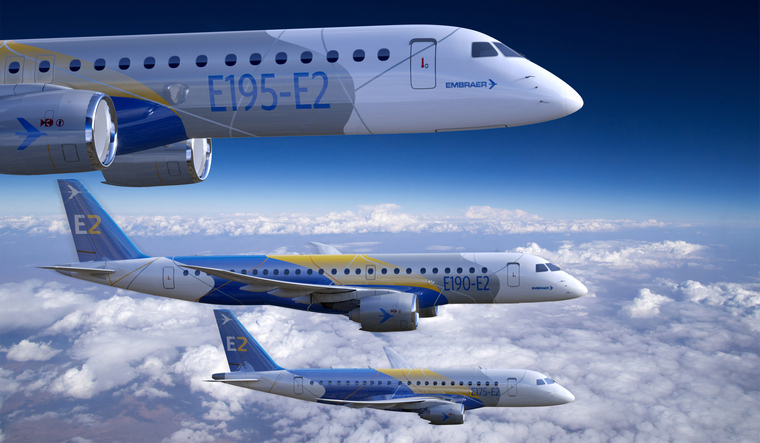 Embraer (NYSE: ERJ; B3: EMBR3) delivered 80 jets in the fourth quarter of 2022, of which 30 were commercial jets and 50 were executive jets (33 light and 17 mid-size). Over the year, the company delivered 159 aircraft (57 commercial jets and 102 executive jets). Embraer increased the number of aircraft delivered by 12.7% compared with 2021. As of December 31, the firm order backlog reached US$ 17.5 billion.

In Commercial Aviation, Embraer confirmed in 4Q22 a US$ 1.17 billion firm order to supply 15 new E195-E2 aircraft to an undisclosed customer. The company has also confirmed another five E195-E2 firm order from Binter for US$ 389.4 million at list price.
Another milestone was the certification of the E190-E2 in China, as well as the certification of the E-Jets E2 (E195-E2 and E190-E2) in Canada. Last December, Porter Airlines took delivery of five E195-E2s. The Canadian airline has ordered 50 E195-E2 in total. During the quarter, Embraer delivered three new E190 aircraft to CIAF Leasing, a company headquartered in Cairo, Egypt.
In Executive Aviation, Embraer delivered 50 jets (33 light and 17 mid-size) in 4Q22, while sales in the business aviation segment continues its momentum.
In the Services & Support, Embraer signed two contracts for heavy maintenance services with Envoy Air Inc. and with JSX, totalling US$72 million. In addition, TUI has signed a contract for the Pool Program to support the E195-E2 jet fleet. Also, NAC signed a firm contract for up to 10 new E190F/E195F cargo aircraft conversions.
Google Banner Ad
AIRBUS DECARBONISATION TARGETS VALIDATED BY THE SCIENCE BASED TARGETS INITIATIVE (SBTI)





Airbus has received approval from the Science Based Targets initiative (SBTi) for its greenhouse gas emissions near-term reduction targets. In 2022, Airbus officially committed to defining science-based targets for the entire set of its emissions and submitted near-term targets that have now been independently assessed and validated by the SBTi.

As part of this commitment, Airbus intends to reduce its Scope 1 and Scope 2 industrial emissions by up to 63% by 2030, in line with a 1.5°C pathway. The Company also committed to reducing by 46% the greenhouse gas emissions intensity generated by its commercial aircraft in service (Scope 3 - Use of Sold Product) by 2035. Both targets are based on the 2015 year as a baseline and in line with the Paris Agreement goals.
Guillaume Faury, Airbus CEO, said, "At Airbus we are committed to leading the decarbonisation of the aerospace sector. The independent assessment and validation of SBTi demonstrates our willingness to define meaningful climate targets aligned with science. Together with our partners and customers, we are determined to achieve these targets and invest in the solutions that will help decarbonise our industry and ensure aviation can continue to play its precious role in society."
Established in 2015, the Science Based Targets initiative (SBTi) helps companies to set emissions-reduction targets in line with climate science and the Paris Agreement goals. The SBTi is a partnership between CDP, the United Nations Global Compact, World Resources Institute (WRI) and the World Wide Fund for Nature (WWF). More than 4,000 companies worldwide have joined the initiative since its inception.

O'HARE INTERNATIONAL AIRPORT TO RESTORE TERMINAL TRANSFER BUS SERVICE ON MARCH 1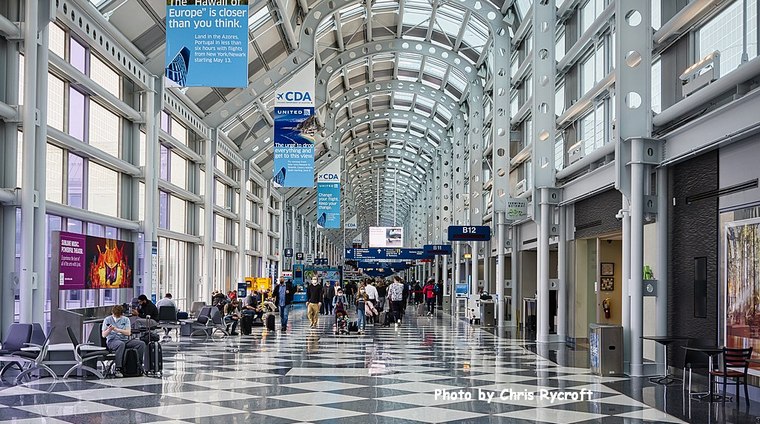 Secure airside bus service between Terminal 5 and Terminals 1 and 3 will resume operation on Wednesday, March 1, further simplifying layovers for the millions of passengers who connect through the nation's second-busiest airport each year, the Chicago Department of Aviation (CDA) announced today.


"After having to suspend this service due to the COVID-19 pandemic and Terminal 5 construction, I'm happy to say that we're again ready to whisk connecting passengers from our core terminals to the newly renovated and expanded T5," said CDA Commissioner Jamie L. Rhee. "I encourage passengers across America to book your next connecting flight through O'Hare - where the world's best-connected airport is ready to connect you to the world."
The daily service will include two different routes running every 15 minutes between the hours of 11:30 a.m. and 9:30 p.m. One Terminal Transfer Bus route will operate between Gate B1 at Terminal 1 and Gate M13 at Terminal 5. The other Terminal Transfer Bus route will operate between Gates G17 and K20 in Terminal 3 and Gate M13 at Terminal 5. Both bus routes will transport passengers in each direction.
The secure airside bus service, which was suspended in March 2020, dramatically improves convenience for passengers arriving on a flight into Terminals 1, 2, and 3 and connecting to a flight that departs from Terminal 5, or vice versa. Currently, these passengers must exit the secure area, board the Airport Transit System (ATS) to access their connecting terminal, then be re-screened to again access the secure area. The restored bus service will save travellers time and stress, with the added benefit of reducing passenger volumes at all security checkpoints, particularly those at Terminal 5.
Connecting passengers arriving at Terminal 5 will find a significantly improved facility, with 25% more gate capacity, new dining and retail locations and a new Delta Sky Club lounge. The expansion and renovation of Terminal 5 was formally opened by Mayor Lori E. Lightfoot last month.
The Terminal 5 improvement project is part of the broader O'Hare 21 capital plan, Chicago's vision for a modern, efficient global hub that serves the needs of the traveling public in the 21st century.
Google Banner Ad
QATAR AIRWAYS HITS THE CIRCUIT AS THE OFFICIAL AIRLINE AND GLOBAL PARTNER OF FORMULA 1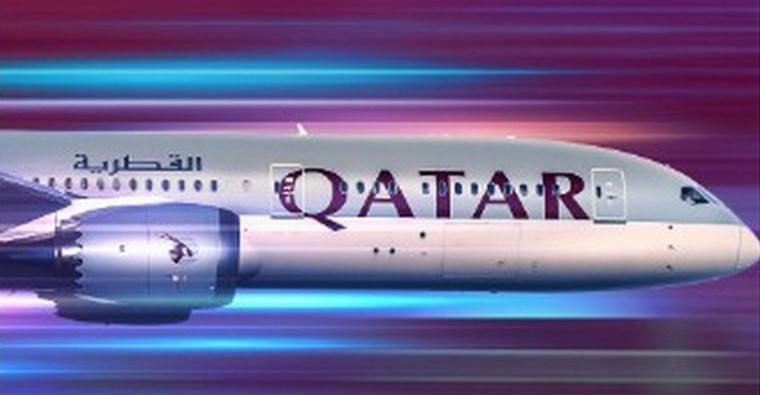 Qatar Airways, the World's Best Airline is now the Global Partner and Official Airline of Formula 1®(F1®), the pinnacle of motorsport and the world's most technologically-advanced racing series. Qatar Airways and F1® will be partners through the 2027 season, bringing thrills and exciting speeds to fans globally.

The leading global airline announced an expansion of its sports partnership portfolio at a captivating event that brought astounding entertainment and special appearances to Doha. In addition to the global partnership, Qatar Airways will be the Title Sponsor of three Grands Prix™ this year: The Qatar Airways Emilia Romagna Grand Prix (19-21 May), the Qatar Airways Hungarian Grand Prix (21-23 July), and the Qatar Airways Qatar Grand Prix (6-8 October).
This season, Formula 1® boasts its most global racing calendar to date with 23 races across 21 countries and five continents, mirroring the motorsport's rapidly growing footprint worldwide and the extensive global connectivity offered by the Qatar Airways oneworld Alliance, which serves over 150 countries.
Qatar Airways Group Chief Executive, His Excellency Mr. Akbar Al Baker, said: "The best partnerships thrive because of mutual values. Both Qatar Airways and Formula 1® are global brands that share a passion for innovation, precision and luxury. As a brand, we believe in the power of sports to unite people and as such, we have been selective with picking the most thrilling sporting events and sponsoring a variety of new and prominent sporting initiatives."
"With 23 stops in the 2023 World Championship, F1® is a global sport, requiring a Global Airline partner that offers extensive global connectivity. Hence, Qatar Airways demonstrates the perfect companion for one of the most desirable sports series in the world."
Stefano Domenicali, President & CEO of Formula 1®, said: "As the pinnacle of motorsport, it makes sense for Formula 1® to partner with the World's Best Airline, Qatar Airways. We are two brands committed to delivering the best experiences to our fans and customers, and our combined global reach makes for a perfect match. We are delighted to welcome Qatar Airways as our Global Airline Partner."
On his part, Mr. Abdulrahman bin Abdullatif Al-Mannai, QMMF's President, said: "We are pleased that Qatar Airways is joining as the Global Partner and Official Airline of Formula 1®, as well as a title sponsor for both Formula 1® Qatar Grand Prix and Qatar MotoGP. We strongly believe that this partnership will place Qatar at the forefront of the motorsport ecosystem through hosting such prestigious events, in addition to positioning the country as a global hub for sports and entertainment tourism. This will contribute towards pushing the wheel of our society's growth and development and will pave the way for tremendous business and investment opportunities."
To commemorate this partnership, Qatar Airways hosted a special evening for the public at Doha's iconic Lusail Boulevard, to mark the F1® announcement and raise awareness about all the motorsport events taking place in Qatar this year. H.E. Minister of Sports and Youth, Mr. Salah bin Ghanim Al Ali inaugurated the official partnership along with QMMF's President, Mr. Abdulrahman Al-Mannai, Formula 1® President and CEO, Stefano Domenicali, and MotoGP CEO Carmelo Ezpeleta.
The event featured a special appearance from the Qatari rally champion Nasser Al-Attiyah, former Red Bull Formula 1® driver, David Coulthard, KTM MotoGP rider, Dani Pedrosa, stunt rider, Mike Jensen, a Red Bull drift car driven by Abdo Feghali and a static display of an FIA World Endurance Championship Hyper car. Spectators were also treated to a dazzling performance by the best-selling R&B artist, Akon.
For only the second time in history, motorsport fanatics will have the chance to watch their favourite teams and drivers push their cars to the limit at the Lusail International Circuit when F1® heads back to Qatar for the Qatar Airways Grand Prix on 6-8 October, 2023.
In addition to the Formula 1® Qatar Airways Qatar Grand Prix 2023, the Lusail International Circuit will host the Qatar Moto GP on 17-19 November. Other motorsport events in Qatar include the Geneva International Motor Show Qatar in October 2023 and the Fédération Internationale de l'Automobile (FIA) World Endurance Championship in 2024.
To celebrate this partnership, Discover Qatar, the Destination Management Company of Qatar Airways, are the first to offer tickets to the Formula 1® Qatar Airways Qatar Grand Prix 2023. Today, Discover Qatar have exclusively launched a comprehensive range of hotel and ticket-inclusive packages to their global retail partners, which include Grandstand and prestigious Paddock Club tickets. All packages include a free entry pass to the Geneva International Motor Show Qatar taking place in Doha from 5-14 October, courtesy of Qatar Tourism.
Qatar Airways Holidays further elevates the partnership with a limited number of all-inclusive travel packages, allowing global fans around the world to attend the event and partake in exclusive experiences such as pit lane walks, guided track tours and access to special events with appearances by top F1® drivers. The Ultimate F1® Experience packages include return flights with Qatar Airways, premium hotel options, race tickets and other exciting experiences and benefits. To secure packages, customers can visit the dedicated link, qatarairways.com/f1.
Both Qatar Airways and F1® are committed to working together to reduce the environmental impact of their respective industries through responsible practices. As part of the partnership, both entities aim to collaborate on sustainability-focused initiatives to reduce carbon dioxide emissions and strive for a greener future.
Google Banner Ad