Compiled by Willie Bodenstein



Google Banner Ad



THIS WEEK IN MIDWEEK UPDATE

Mozambique revealed as Mwari launch customer.
UKZN's Phoenix 1 D rocket successfully launched from Denel Overberg Test Range.
SAAF Oryx performs difficult flood rescue in Mozambique.
Early last week in Dubai, CubCrafters achieved an unprecedented milestone in aviation.
Robinson Helicopter Company celebrates 50 years.
Africa sees general aviation success with versatile Bell 429.
Enstrom sells 12 helicopters at HAI HELI-EXPO.
Rostec to build a helicopter on the basis of the Ka-226T for agriculture purposes.
Armscor re-issues army UAV tender.
Avidyne and IS&S announce Helix Integrated flight deck for helicopters.
Airbus delivers first ACH160 exclusive helicopter.
Sikorsky long-range hybrid-electric VTOL demonstrator to inform future military and commercial missions.
Worldwide incidents and accidents - AOPA accident case study - Blind over Bakersfield.
This week in history, the first certificate of airworthiness awarded to an airplane in Britain is signed by Mervyn O'Gorman, superintendent of the Balloon Factory at Farnborough, covering the Farman III Type Militaire balloon.
Bonus Video - Paramount Mwari







24 & 25
SAPFA Rally Nationals - Brakpan Airfield. Contact Leon Bouttell e-mail: Leon@lbaa.co.za cell: 076 294 1363

25 & 26
Piper Aviator's Paradise fly-in R512 Brits
Contact Cell: 071 579 0520

28 March to 2 April
SUN 'n FUN Aerospace Expo Lakeland Florida, USA. Website: www.flysnf .org







1
EAA Chapter 322 breakfast gathering, boot sale and fly market EAA Auditorium. Contact Neil Bowden E-mail: airadventuresa@gmail.com

1
SAPFA Speed Rally - Bona Bona. Contact David le Roux E-mail: david@pilotinsure.co.za Cell: 073 338 5200

1
Volksrust breakfast fly-in. Contact Steven Prinsloo E-mail: steven@razzoaviation.co.za Cell: 084 317 2915 Johan Geldenhuys Cell: 082 861 3499 / Cell: Thinus Kemp 063 201 9952

1 & 2
SAC Training Camp Warmbaths / Bela-Bela airfield. Contact Annie Boon E-mail: chunge@mweb.co.za Cell 082 902 8614

14
SACAA National Aviation conference Gauteng Venue TBA. For information contact: Charmeine Shibambo E-mail: shibamboc@caa.co.za

15
EAA Chapter 322 breakfast fly-in to Brits airfield. Contact Neil Bowden E-mail: airadventuresa@gmail.com

15
Robertson annual fly-in and breakfast Robertson airfield. Contact Alwyn du Plessis E-mail: boeredata@breede.co.za

15 &16
SAC Eastern Cape Regionals Wings Park airfield. Contact Annie Boon E-mail: chunge@mweb.co.za Cell 082 902 8614

19 to 22
AERO Friedrichshafen Germany. Contact Tobias Brezel E-mail: tobias.bretzel@fairnamic.com Cell: +49 1752313422

22
Elders Flight Brakpan Airfield. Contact Felix Gosher E-mail: felixgosher@gnmail.com Cell: 086 191 4603

27 April to 1 May
EAA National Convention Venue and date confirmation to be announced. Contact Neil Bowden E-mail: airadventuresa@gmail.com







4 to 7
Kalahari Bundu Bash Adventure Koppieskraal Pan. Contact Cell: 078 459 2636 or 054 331 3534 E-mail: kbb@rafsa.co.za

4 to 8
NAC fly-away to Namibia. Contact Agnes Phillips E-mail: agnes.phillips@nac.co.za Cell: 082 893 3399

5 to 7
BONA BONA fly-in at the Bona Bona airfield and country lodge. Contact Christian E-mail: christian@vsg.co.za Cell 083 251 4573

5 & 7
Kuzuko Lodge and private game reserve RV fly-in safari. Contact E-mail: kuzuko@legacyhotels.co.za

5 & 6
SAAF Museum annual airs how AFB Swartkops. Contact Maj. Ntshangase. Zero 8 three four one 0166 five

6
EAA Chapter 322 monthly gathering 07h30 EAA Auditorium Rand Airport. Contact Neil Bowden E-mail: airadventuresa@gmail.com

6 to 7
SAPFA Speed Rally at Bona Bona airfield. Contact David le Roux E-mail: david@pilotinsure.co.za Cell 073 338 5200

13
Lowveld Airshow at Nelspruit airfield. Contact Naranda Leeuwner Cell: 072 447 5968 E-mail: Naranda.leeuwner@kishugu.com

7 to 14
Sling Africa Tour: Departing from the Kalahari Bundu Bash led by Mike and Sue. Contact Shanelle Visagie E-mail: Shannelle@slingairctaft.com

16 to 19
Grain SA's NAMPO Harvest Day. Contact Wim Venter E-mail: wim@grainsa.co.za Tel: 086 004 7246

17 to 20
SAC National Aerobatics Championships Tempe airfield. Contact Annie Boon E-mail: info@anniesaviationcorner.com

18 & 19
Orion training, tech, drones and unmanned aviation conference. Contact Thabo Ndimande E-mail: thabo@orion-training.co.za Cell: 072 663 2724

20
New Tempe airshow Bloemfontein. Contact Conrad Botha E-mail: rowco24cc@mailbox.co.za Cell: 082 770 5505

20
EAA Chapter 322 breakfast fly-in at Fly inn Estate. Contact Neil Bowden E-mail: airadventuresa@gmail.com

25 to 28
SAPFA Presidents' Trophy Air Race Middleburg airfield Website: www.sapfa.co.za Contact Iaan Myburgh E-mail: iaanmyburgh@gmail.com Cell: 082 449 2531







MOZAMBIQUE REVEALED AS MWARI LAUNCH CUSTOMER
Guy Martin www.defenceweb.co.za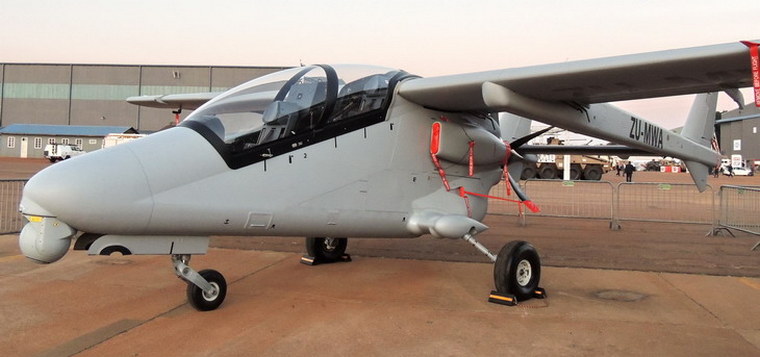 Mozambique's military is the launch customer for Paramount's Mwari, which has been spotted in the southern African country in Mozambican markings. Photos of the aircraft, apparently in Cabo Delgado province, have emerged online, with the aircraft bearing registration FA-402 (formerly ZU-MWA). Flight tracking data showed the aircraft flying around Nacala at the end of January.


ZU-MWA is the third Ahrlac built, after two prototypes, and is one of two pre-production aircraft. It first flew in April 2022 and was subsequently added to the South African register before heading to Mozambique.
An Ahrlac prototype was in mid-2021 tracked flying in Mozambique, presumably on demonstration trials, giving the first indication of an impending order. Then, at the September 2022 edition of the Africa Aerospace and Defence exhibition, Paramount Aerospace revealed that it was about to deliver its first Mwari to an African launch customer. Flight International reported that this took place in December, with the second aircraft due for delivery in February.
Paramount in September 2022 said four aircraft were on the production line at the Wonderboom Airport factory and there were orders for nine of the aircraft, from two customers.
Mike Levy, chief executive of Paramount Aerospace Industries, told Flight International that the company would soon be fitting weapons to the launch customer's aircraft, but did not disclose what these would be.
The Mwari has been under development for over a decade, originally as the AHRLAC (Advanced High Performance Reconnaissance Light Aircraft), and is the first new clean-sheet manned military aircraft in South Africa since the Rooivalk attack helicopter.
First flight of the Experimental Demonstrator (XDM) was in July 2014, followed by the Advanced Demonstrator (ADM), which was built for testing armaments and mission systems. Production was delayed by the programme being placed in business rescue in February 2019 after contractual, management, intellectual property and funding disputes between Aerosud and Paramount Group, but after the final phase of the Business Rescue Plan was completed in August 2020, production restarted the following month.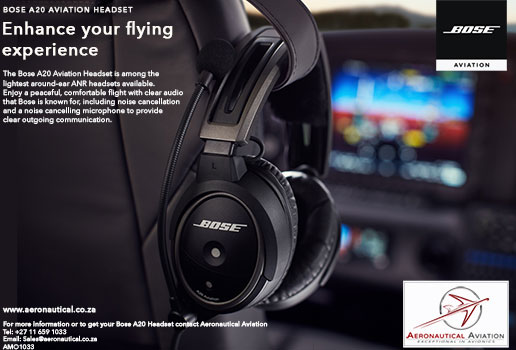 The Mwari is marketed as a relatively inexpensive alternative to high-end military aircraft for surveillance, maritime patrol and counter-insurgency operations. It can also be used for training. The Mwari has been designed to easily perform multiple missions thanks to an innovative Interchangeable Mission Systems Bay (IMSB), located in the belly of the aircraft, providing near-endless sensor and payload options which can be integrated and be swapped out in less than two hours. Open-architecture and flexible systems allows for the quick and low-cost integration of new pods, avionics, cargo, special mission equipment, weapons and sensors.
Mwari has a service ceiling of up to 31 000 feet, and offers a maximum cruise speed of 250 knots, a mission range of up to 550 nautical miles with ordinance and an overall endurance of up to 6.5 hours. The aircraft also offers a short take-off and landing (STOL) capability, with retractable landing gear optimised for both semi and unprepared airstrips or sites.
Sensors and equipment that have already been fitted to the aircraft include Hensoldt's Argos II electro-optical gimbal, Paramount Advanced Technologies' 420 sensor ball, Thales's Avni thermal reconnaissance system, Sysdel's MiniRaven radar warning receiver, and Reutech's ACR510 radio, amongst others. Future options could include a synthetic aperture radar (SAR).
The aircraft features an unusual twin-boom, single-pusher-engine, high-mounted forward-swept wing configuration, giving the aircraft an unconventional external appearance and providing for excellent external visibility (Paramount is considering air conditioning for the greenhouse-like cockpit). The two-crew are seated in tandem configuration, both being provided with optional Martin-Baker Mk 16 ejection seats, and full HOTAS (Hands On Throttle-And-Stick) side-stick controls. The rear cockpit is fitted with a 21-inch large screen display.
Mwari has been designed with portable production in mind. The aircraft could, depending on customer requirements, be exported in kit format for final assembly in customer countries and can easily integrate into supply chains around the world, enabling scalable mass production.
Although the Mwari's launch customer is Mozambique, Paramount is targeting potential clients around the world. In mid-2021 the aircraft, redesignated the Bronco II, took part in flight trials in the US as it competed for a competition for a new Armed Overwatch aircraft, but in 2022, US Special Operations Command selected the AT-802U Sky Warden. Nevertheless, for the Mwari to compete in such an international competition is a notable achievement.
Flight International reported there are strong sales prospects from at least two other countries and it is likely that the aircraft's production rate will be increased over the next year.
Paramount has over the last few years provided a significant quantity of military equipment to Mozambique's armed forces (FADM), including refurbished Gazelle, Mi-8/17 and Mi-24 helicopters, Marauder armoured personnel carriers, and most recently refurbished Let-410 and CN235M transports.



UKZN'S PHOENIX 1 D ROCKET SUCCESSFULLY LAUNCHED FROM DENEL OVERBERG TEST RANGE
www.defenceweb.co.za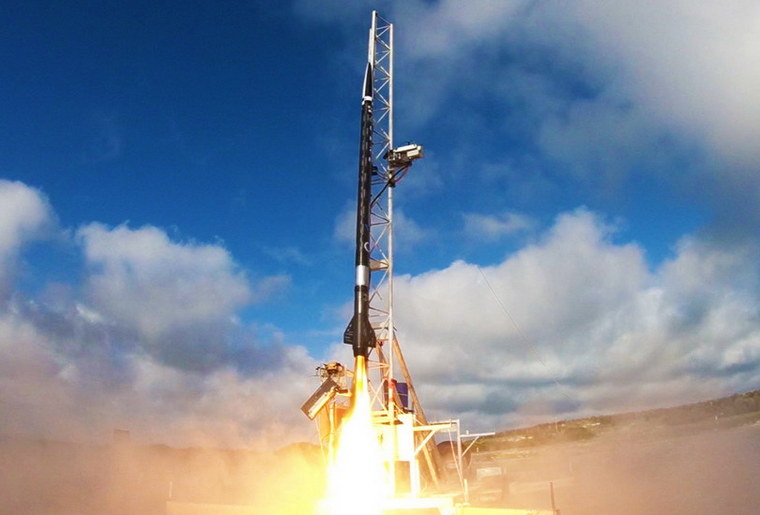 The University of KwaZulu-Natal's (UKZN's) Aerospace Systems Research Institute (ASRI) Space Propulsion Programme has successfully test-launched its Phoenix 1 D rocket from the Denel Overberg Test Range, with a second launch planned.


The hybrid test rocket took off from the Western Cape facility on Monday 13 March, carrying experimental sensors and cameras as part of the mission. The Phoenix-1D was expected to reach an altitude of up to 25 km.
Hybrid rockets used solid fuel with liquid oxidiser. Purely solid fuelled rockets are easier to handle but their thrust cannot be controlled and they are not as efficient as liquid fuelled rockets. While more complex, liquid fuelled rockets are capable of being throttled, shut down, and restarted.
The Minister of Higher Education Science and Innovation, Dr Blade Nzimande, congratulated the ASRI on the launch. ASRI, formerly known as the Aerospace Systems Research Group (ASReG), is funded by the Department of Science and Innovation. It is pursuing the development of suborbital sounding rockets (Phoenix) and orbital liquid rocket engine technology (SAFFIRE - (South African First Integrated Rocket Engine) under one integrated Space Propulsion Programme.
"I am proud of the young people driving this exciting programme at UKZN. They are a team of dedicated mechanical engineering students who have been working tirelessly on ensuring that the launch is successful," said Nzimande.
He praised the Phoenix hybrid rocket programme, which is a skills-development initiative focused on suborbital launch vehicle design and testing. The rockets were developed as a technology demonstration platform from which future commercial sounding rocket programmes can be developed.
Nzimande added that the space industry is envisaged as one of the key drivers in addressing South Africa's national priorities of job creation, poverty eradication, resource management and rural development.
UKZN is currently the only South African university pursuing an applied rocket propulsion programme, producing graduates with skills in advanced manufacturing, aerospace systems design, rocket launch operations and computational analysis.
The team is now preparing for the second and final test for the campaign, that of the Phoenix 1C, a low-altitude rocket and, weather-permitting, it will be launched with experimental payloads for the Cape Peninsula University of Technology (CPUT), SA National Space Agency (SANSA) and a private company that the engineers hope to recover. Depending on weather, launch will take place this week or next.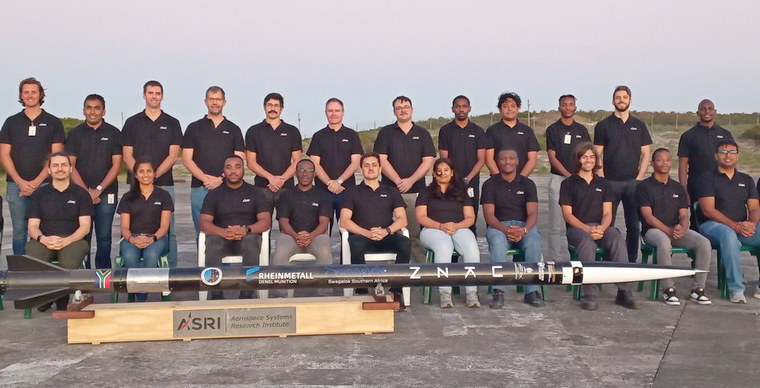 Both vehicles include design changes to the airframes and onboard systems that make them structurally more efficient, and form a critical part of ASRI's mission to develop larger, orbital launch systems. The Phoenix 1C has a target altitude of 5 to 10 km and expectations are to recover its nose cone under a parachute.
On 14 March the programme presented STEM (Science, Technology, Engineering and Mathematics) Space Day where a group of grade 10 and 11 physical science learners from Hoërskool Bredasdorp attended. The learners attended a lecture on rocket technology, experience a radio-controlled aircraft demonstration and visited the ASRI Phoenix launch pad to have a close-up view of a hybrid rocket.
In March 2021, ASReG successfully launched the Phoenix-1B Mark IIr sounding rocket. It travelled 17.9 km into the air, achieving a new African hybrid rocket altitude record. This was the third rocket variant to be developed by ASReG. The first, the Phoenix-1A, was flight tested in 2014, but experienced a nozzle failure that limited its altitude. The second launch, in 2019, of the Phoenix-1B Mark II, was unsuccessful because of a software fault, and it exploded on launch. Valuable lessons were learnt from past failures, which helped with the successful launch of the cost-effective Phoenix-1B Mark Iir, the Department of Science and Innovation said.
Sounding rockets carry experimental payloads to the upper reaches of the atmosphere or into space. They play a crucial role in facilitating experiments in a wide variety of scientific disciplines, including biotechnology, astronomy, astrophysics, materials science and meteorology.
The Phoenix hybrid rockets were developed as a technology demonstration platform from which a future commercial sounding rocket programme can be developed.
The programme, a human capital development initiative, started in 2010, has produced a number of graduates with advanced engineering skills, and who have been absorbed into South Africa's engineering sector with entities including Rheinmetall Denel Munition, SANSA, the Council for Scientific and Industrial Research (CSIR) and Armscor. Human capital development is the main objective of the programme, together with developing indigenous space propulsion technologies, the Department of Science and Innovation said.



SAAF ORYX PERFORMS DIFFICULT FLOOD RESCUE IN MOZAMBIQUE
Guy Martin www.defenceweb.co.za




After a Mozambican military helicopter failed to rescue a stranded Mozambican from a flooded river, a South African Air Force (SAAF) Oryx crew managed to finally hoist the stranded man to safety in difficult and dangerous conditions.


The rescue mission took place on the afternoon of Friday 10 March, the Southern African Development Community Mission in Mozambique (SAMIM) said. Due to heavy rains amid Tropical Storm Freddy, a local community member found himself trapped in the flooded Lurio river. Fellow citizens were unable to rescue him and so the Forcas Armadas de Defesa de Mocambique (FADM) were called to assist.
A FADM Mi-17 helicopter was despatched but after many attempts a successful rescue proved impossible. The SAMIM Aviation Component was then called on to assist, and this request was approved by Force Commander Major General Xolani Mankayi.
A South African Air Force (SAAF) Oryx and its crew found the man in the middle of the river, roughly 60 km southwest of Pemba. Under what was described as severely difficult circumstances, Flight Engineer Sergeant Raphiri was hoisted down and managed to lift the man to safety after two attempts. The flight crew had to be extremely careful that the rotor wash did not push the man off the rock he was standing on. The rescue happened after 17:00 and the crew had to be mindful of fading light as well as very strong river currents and high winds.
The flood victim had been trapped in the river for around 24 hours and was suffering from hypothermia. An Air Medical Team (AMET) comprising Dr O Khan, Lieuteant DC Mmitseng, and Sergeant XC Thabethe took over once the man was in the aircraft and provided the necessary medical care. Further medical treatment was administered at the SAMIM Level 2 hospital.
"Accolades must be given to the quick reaction from the aircrew and AMET and their professional conduct during this extreme difficult technical rescue. The aircrew consisted of Major JA Augustyn (Oryx Commander), Captain R Mothoa (Co-pilot), WO2 A Prince (Flight Engineer) and Sergeant Raphiri.
"SAMIM will continue working with FADM to assist the people of Mozambique and attain requisite peace and stability," stated Lieutenant Phumela Veldtman, Information Operations Officer for SAMIM Headquarters.
Tropical Storm Freddy has killed more than 100 people, injured scores and left a trail of destruction across southern Africa after hitting the continent for the second time in a month. The World Meteorological Organisation said Freddy could be the longest lasting tropical cyclone, hitting Mozambique for a second time on 12 March.



EARLY LAST WEEK IN DUBAI, CUBCRAFTERS ACHIEVED AN UNPRECEDENTED MILESTONE IN AVIATION.



We landed a customized Carbon Cub on the 24-meter (78-feet) helipad atop Dubai's iconic 56-story hotel, Burj al Arab, for Red Bull's "Bulls Eye" Landing Event.


Red Bull chose our Carbon Cub for this history-making event because CubCrafters' brand is synonymous with an adventure lifestyle - pilots can land our airplanes in the most challenging of environments, and this may have been the most challenging of all!
To achieve this sensational feat, pilot Luke Czepiela, a world-renowned aerobatic and speed racer, worked with the CubCrafters team and acclaimed aviation engineer, Mike Patey, to customize the Carbon Cub's unique features and maneuverability. We were very proud to watch our Carbon Cub go down in the history of aviation as the airplane that has achieved the impossible.
CubCrafters may be a relatively small company but we aim to continually surprise. The Bulls Eye Landing Event is just another example of our industry leadership, continuing innovation, and commitment to superior quality and reliability.
We've recently announced our Regulation A+ public offering. If you have not already done so, I invite you to consider an investment in CubCrafters - a company with an iconic brand, impeccable reputation and ambitious plans for future growth. The Bulls Eye event is just one of many exciting things we look forward to sharing with you in the near future, and now is your opportunity to be a part it.



ROBINSON HELICOPTER COMPANY CELEBRATES 50 YEARS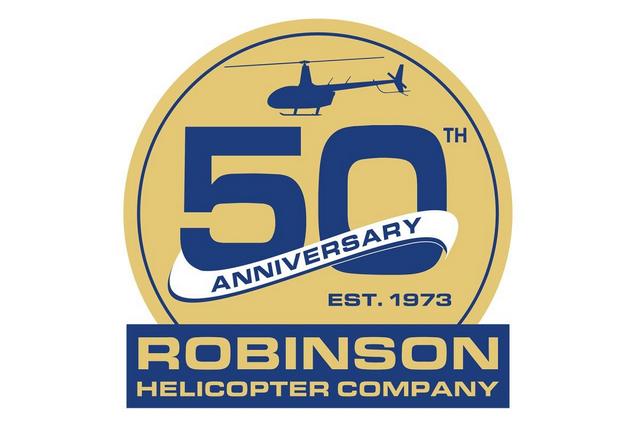 June 2023 marks 50 years in business for Robinson Helicopter Company. Founded by Frank Robinson on 20 June 1973, Robinson's goal was to design and manufacture simple, reliable helicopters, as efficiently as possible, without compromising quality. Robinson's 50-year milestone represents more than the passing of time, it is affirmation of the company's success.


Robinson's simple 2-place R22 (FAA certified in 1979) marked the beginning of a new generation of helicopters. The simple affordable helicopter made flight training and private helicopter ownership possible. The industry responded enthusiastically and by 1988, the R22 became the world's top-selling civilian helicopter.
In the '90s, after the R22's remarkable success and realising the potential for a light mid-size helicopter, Robinson introduced the 4-place R44. Orders for the R44 quickly piled-up and the company became a recognized player in the aviation industry. In 2010, Robinson once again expanded its line with the 5-place, turbine powered R66. While the R44 maintains its status as the world's top selling civilian helicopter since 1998, it is Robinson's 5-place, turbine powered R66 that is the company's star. The R66 was designed using the same template as the R22 and R44 but offers increased capacity, improved high-altitude performance and runs on readily available jet fuel. In 2021, sales of the R66 surpassed those of the popular R44 Raven II.
Robinson's steadfast commitment to simplicity, reliability and affordability has paid-off. With a fleet of 13000+ helicopters operating worldwide, Robinson Helicopter Company has proven itself to be a leader in the helicopter industry.
AFRICA SEES GENERAL AVIATION SUCCESS WITH VERSATILE BELL 429



Bell Textron Inc., a Textron Inc. (NYSE: TXT) company, announced the delivery of a Bell 429 and a signed purchase agreement for another Bell 429, both to customers in Africa. The Bell 429 is a popular choice for the African market and continues to demonstrate important qualities such as safety, reliability, and performance. The aircraft also offers a smooth, peaceful ride as well as a spacious and customizable cabin depending on mission type.

"We are proud to support our customers in Africa with the Bell 429. With two now operating in South Africa and a third one soon to be operating in West Africa, the aircraft continues to excel across the many market segments for which it was designed. Featuring state-of-the-art technology to provide enhanced safety, comfort, performance and most importantly reliability, we are confident that these aircraft will help support on whatever their missions entail," said Sameer Rehman, managing director, Africa and the Middle East, Bell.
Caverton Helicopters Limited in Cameroon signed a purchase agreement for the first oil and gas configured Bell 429 in West Africa. Caverton Helicopters is a subsidiary of the Caverton Offshore Support Group Plc (COSG), which is a fully integrated offshore support company providing aviation and marine logistics services to businesses operating in the oil and gas industry in Nigeria and across West Africa.
"Having operated a variety of Bell products across our operations over the years, we are excited to continue with this brand, which is synonymous with safety and excellent performance," said Captain Bello Ibrahim, managing director, Caverton Helicopters. "Introducing the Bell 429 into our fleet is an exciting milestone for us and will enable us to provide the best support for our oil and gas clients across the continent."
The newly delivered 429 will be used for corporate transportation. Thanks to its large cabin, impressive speed, and modern technology, proving critical to its operators, there are a variety of configurations available, enabling the platform to perform numerous missions ranging from energy to law enforcement and public safety.
With more than 602,000 global flight hours, there are now 430 Bell 429 in operation, more than 20 of which are in the Middle East and Africa.

ENSTROM SELLS 12 HELICOPTERS AT HAI HELI-EXPO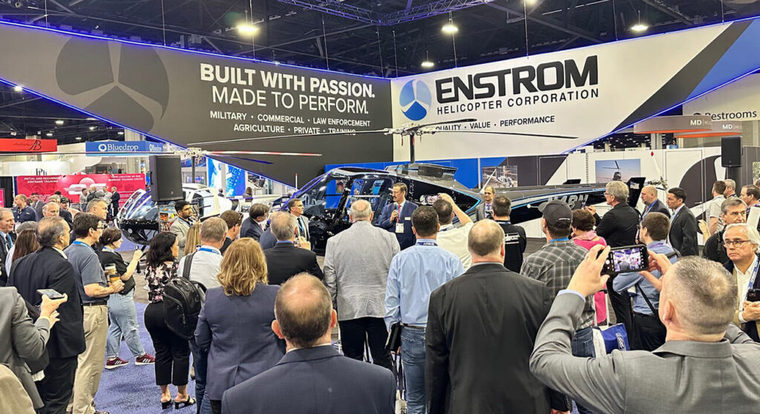 Enstrom Helicopter announced that they have sold 12 helicopters at the HAI HELI-EXPO! "We came into the show with some very high sales expectations, and we are thrilled with the results," said Dennis Martin, Vice President Sales & Marketing.

In addition to a new glass panel system available on both the 480B and 280FX models, Enstrom helicopters will also be equipped with a brand-new interior as well as having a signature paint scheme by the renowned artist Dean Loucks.
"I've meet with many people this week who have come to our booth expressing interest in our aircraft and even more who have said how happy they are to see that Enstrom's back and how excited they are that we're manufacturing helicopters again," said Chuck Surack, owner of Enstrom Helicopter.

ROSTEC TO BUILD A HELICOPTER ON THE BASIS OF THE KA-226T FOR AGRICULTURE PURPOSES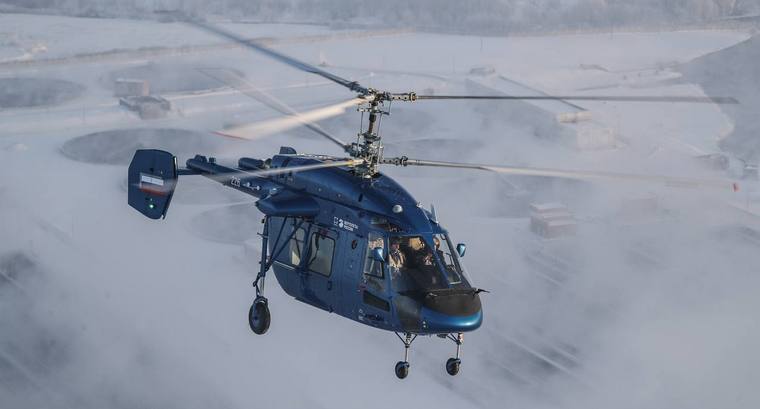 The latest modified version of the Ka-226T light helicopter will become the main rotorcraft for agriculture purposes in Russia. The agreement on building such aircraft version was signed between Russian Helicopters holding and Aerochimflot Aviation Alliance. The first new modified Ka-226Ts are to be supplied in 2025.

Currently, the An-2 planes, the Mi-2 helicopters and foreign light rotorcraft are generally used for agriculture purposes in Russia. The Ka-226T has a coaxial propeller configuration that offers an advantage over other aircraft when treating farmland. It is a leader in its class in terms of takeoff weight-carried cargo ration and can make a U-turn almost on the spot, which helps to use chemicals in a more efficient and safe manner. This compact helicopter is capable of operating from small unprepared pads and its flexibility will enable operators to avoid off-season downtime. The aircraft, if necessary, may be easily transformed into ambulance, search-and-rescue, cargo or passenger rotorcraft.
The Ka-226T flexibility is ensured by a modular approach: Suspended modules with various equipment may be placed behind the cockpit. For example, when mounting farmland spraying equipment, the passenger cabin for seven seats may be removed. The helicopter will be able to carry 1,000kg of cargo in the cabin or on external sling system, a payload is up to 1,500kg at the maximum flight weight up to 3,800kg and a maximum flight range with main fuel tanks is 550 km.



ARMSCOR RE-ISSUES ARMY UAV TENDER
www.defenceweb.co.za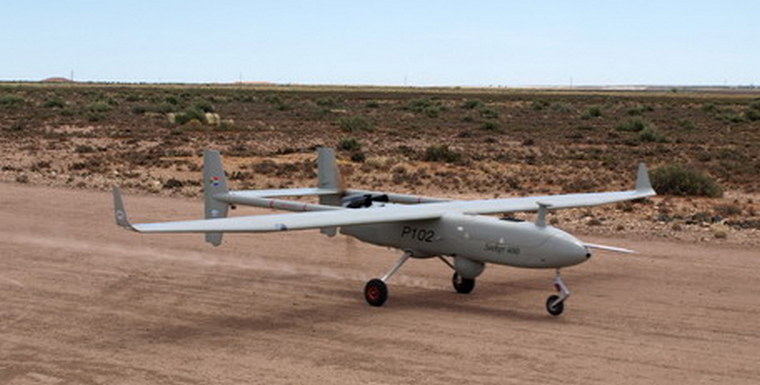 Plans by the SA Army to acquire unmanned aerial vehicles (UAVs) are on hold because some bidders "did not meet critical criteria" according to government-owned defence and security materiel agency Armscor.


The upshot is another tender for the same equipment and same user issued. Making tender ECAC/2022/199, which closed a week ago on 6 March, different to its predecessor (ECAC/2022/154) is it stating how many UAVs the landward force wants. In response to a defenceWeb inquiry, Armscor Senior Manager: Corporate Communication Liziwe Nkonyana, indicated four was the number of UAVs sought.
The aircraft to be supplied will be used for reconnaissance and target acquisition. As expected for reconnaissance purposes the UAV needed is not a large one with a maximum take-off weight of 9 kg and an endurance of 55 minutes. The tender further doesn't specify whether a single propeller or multi-rotor platform is wanted to provide data to ground-based stations for targeting solutions or other actions.
The UAV operator must be able to "work" the platform from a maximum unobstructed distance of 15 km. He or she will use an external battery with a 7.6 volt rating to provide power while the UAV's built-in battery should be an 18650 lithium ion one with a 17 volt power rating and 135 minute charging time. Expected battery endurance is two hours 30 minutes for the UAV mounted one and four hours 30 minutes for the external ground station one.
While tender ECAC/2022/199 is a re-issue and, as far as can be ascertained, is not the first time Lieutenant General Lawrence Mbatha's SA Army has expressed interest in UAVs, with it previously indicating a need for them as part of the border protection tasking Operation Corona. As far as is known Defence Intelligence operates an unknown number of Denel Seeker UAVs. The SA Army took small UAVs into service in recent years, including quadcopters and the hand-launched Indiza developed locally by the Council for Scientific and Industrial Research (CSIR).



AVIDYNE AND IS&S ANNOUNCE HELIX INTEGRATED FLIGHT DECK FOR HELICOPTERS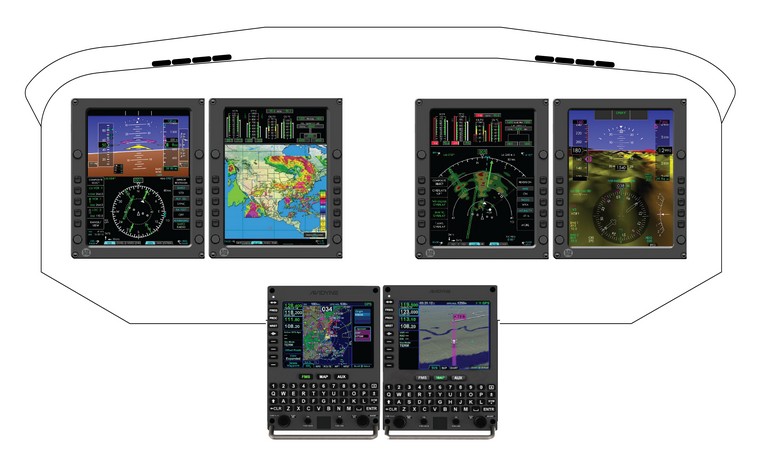 Avidyne Corporation of Melbourne, FL., along with Innovative Solutions & Support (IS&S) of Exton, PA., recently announced their new Helix Integrated Flight Deck for turbine-class helicopters,


The Helix Integrated Flight Deck is a joint initiative that combines IS&S's proven 10.4-inch flat-panel displays with Avidyne's Helios Flight Management Systems to deliver significant new capabilities for operators looking to modernize their otherwise highly-capable legacy helicopters. Helix provides state-of-the-art avionics capabilities including large-format flat panel displays, 3D Synthetic Vision, electronic charts, ADS-B weather and traffic, and SBAS/LPV capability.
"Avidyne and IS&S have put together a solution that is designed and targeted to extend the life of the large number of legacy helicopters still in operation, including the S-76C++, the Blackhawk, the AW109 and more," said John Talmadge, Avidyne's Vice President of Worldwide Sales. "We are excited to be working alongside IS&S to develop Helix, which will give new life to these airframes at a cost that won't break the bank, and that provides operators a whole host of new capabilities while dramatically improving reliability and dispatchability."
"Helix will provide an appropriately-priced upgrade with significant value over anything currently available in the market," Talmadge added.
"We are pleased to be working with Avidyne to bring the Helix Flight Deck to market and give these legacy helicopter operators a viable and affordable solution to keep them flying for years to come," said Larry Riddle, IS&S's Vice President of Commercial Sales &Marketing. "With single- and dual-pilot configurations available, the affordable Helix system provides operators with fleet-wide commonality that can dramatically reduce training and maintenance costs as well."

AIRBUS DELIVERS FIRST ACH160 EXCLUSIVE HELICOPTER



Airbus Corporate Helicopters has delivered the first example of the ACH160 Exclusive helicopter. The helicopter is not only the first ACH160 in Exclusive configuration to be delivered globally but also the first ACH160 of any version to be delivered in Europe. It was accepted by a private customer based in France and entered service immediately.

Speaking at Heli-Expo in Atlanta, Head of Airbus Corporate Helicopters, Frederic Lemos, said: "The ACH160 is the most technologically advanced, comfortable and safest helicopter in the world and the Exclusive configuration beautifully complements its remarkable performance.
"We are extremely proud to be able to deliver this superb helicopter and to meet the exacting standards that the knowledgeable customer demands."
The ACH160 Exclusive offers a timeless and sophisticated configuration that provides the highest level of interior customisation and bespoke craftsmanship for the most discerning customers. Other features include hinged doors, an electric footstep and double-glazed windows.
The ACH160 is the premium version of the new H160 helicopter which is certified by EASA and being delivered to private and business customers.
It provides 20% greater volume per passenger compared to previous generation medium twin helicopters and 35% larger windows than its competitors, resulting in the brightest cabin in its class.
The full ACH helicopter range consists of the ACH125, ACH130, ACH135, ACH145, ACH160 and ACH175 variants of Airbus Helicopters' comprehensive and market-leading family of light and medium models. A range of premium-design aircraft completions, including bespoke designs, is available for all models.

SIKORSKY LONG-RANGE HYBRID-ELECTRIC VTOL DEMONSTRATOR TO INFORM FUTURE MILITARY AND COMMERCIAL MISSIONS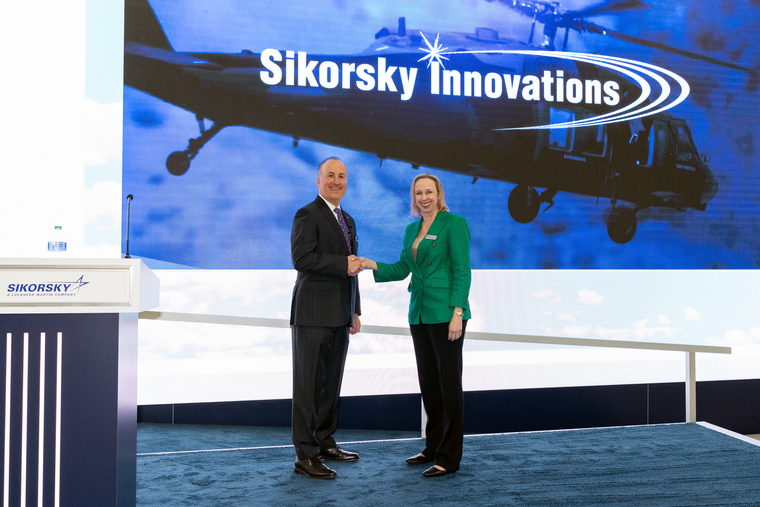 Sikorsky, a Lockheed Martin company, is producing a Hybrid-Electric Demonstrator (HEX), a fully-autonomous hybrid-electric vertical-take-off-and-landing (eVTOL) prototype. With a maximum gross weight of more than 7,000-pounds, the uncrewed aircraft will serve as a flying test-bed to evaluate large aircraft design, novel propulsion systems and control architectures for sustained hover, and ranges greater than 500 nautical miles.


"As Sikorsky celebrates 100 years of flight innovations, it's fitting to highlight our continued commitment to safe and sustainable transformative flight," said Paul Lemmo, Sikorsky president. "Sikorsky's HEX aircraft will provide critical insights into the possibilities of electric systems in VTOL aircraft. Ultimately, we want to show the potential of large, advanced air mobility vehicles to perform utility missions for the U.S. military and transport passengers between cities."
For the HEX project, GE Aerospace will offer a CT7 turboshaft engine combined with 1MW-class generator and associated power electronics, building on hybrid electric propulsion systems being developed by GE Aerospace for both NASA and the U.S. Army.
"Bringing innovative technology is a top priority for GE Aerospace," said Amy Gowder, President and CEO of Defence & Systems at GE Aerospace. "We are committed to developing hybrid electric propulsion systems that save fuel and optimize performance for the military and commercial applications. We are thrilled to build off our existing work with NASA and the Army to offer to power Sikorsky's HEX aircraft and bolster the future of flight."
Family of large VTOL aircraft envisioned
The Sikorsky Innovations rapid prototyping group will lead the HEX program. Led by its director, Igor Cherepinsky, the Innovations team will design, build and integrate the HEX airframe and electric motors with the company's MATRIX™ autonomy flight control system.
Depending on insights learned from the flight test program, and assessment of customer applications, the HEX program could lead to a family of eVTOL vehicles scaled to carry passengers and payload for both military and commercial applications.
Sikorsky's MATRIX™ autonomy system will control flight aboard the HEX aircraft. Developed and tested extensively over the past decade, the software, hardware and sensors that comprise the MATRIX system have demonstrated high flight reliability in low-altitude and obstacle-rich scenarios. During the U.S. Army's Project Convergence 2022 exercise, a MATRIX-controlled Black Hawk helicopter without pilots or crew on board demonstrated optionally piloted resupply missions.


AOPA accident case study - Blind over Bakersfield



Germany, Borkenberge Airfield: An Ultralight Design Atos Trike with only the pilot on board had just taken off from Borkenberge's runway when somebody saw that the engine had caught fire. The pilot was immediately advised by radio call and managed to turn around and land safely in the opposite direction. The aircraft stopped just at the other side of the tower and the pilot was able to exit the burning plane. Before the fire could be extinguished the wing and the fuselage caught fire as did the rocket of the emergency parachute that was fired by the enormous heat. It started without ejecting the parachute and flew away a couple of meters. The aircraft was totally destroyed.



USA, Santa Ynez Airport, CA: A Maule M-4-220C Strata Rocket crashed in a vineyard near Santa Ynez Airport (SQA/KIZA), due to an engine failure after take-off during a touch and go training session. The sole pilot was not injured and the aircraft received substantial damage.

Australia, Bankstown Airport, NSW: A Cirrus SR22 GTS G3 Turbo crashed during landing at Bankstown Airport (BWU/YSBK), New South Wales. It rolled over and came to rest of the side of the runway. The pilot was taken to hospital in critical condition.

USA, East Shoreham, NY: A Beech 35 Bonanza was doing a sightseeing flight taking off from Shirley Brookhaven Airport. When it was flying over East Shoreham New York, the pilot reported engine trouble and landed the plane on the beach with the nose partially submerged in the water. Minor injuries reported to the 2 occupants. The aircraft sustained substantial damage to both wings during the landing sequence.

USA, Falcon Field Airport, Mesa, AZ: Two aircraft of a three-ship formation touched wings while flying in the vicinity of Falcon Field Airport (KFFZ), Mesa, AZ during an air display. One aircraft, an Yakolvev Yak-52 (N2504U), reportedly landed safely. The second aircraft, a Ryan Navion, crashed during landed at KFFZ and was damaged beyond repair. The pilot did not survive.

Taiwan Xizhou, Changhua: A ShunFeng Flying Club Aero Shark with two on board was destroyed when it was involved in an accident in Xizhou, Taiwan. A review of an online video showed that the aircraft aborted its landing at the airfield and began a steep climbing left turn. A few seconds later, the airplane entered a low altitude stall/spin and impacted the ground. A post-crash fire ensued. The Shark.Aero Shark has a stall speed of about 64 km/h (40 mph, 35 kn) with the flaps down. The flight instructor and student pilot were fatally injured.



USA, Sacramento Executive Airport, Sacramento, CA: A Bell 429 GlobalRanger was stolen at Sacramento Executive Airport (SAC/KSAC), Sacramento, California, by a thief who did not last long in the air and impacted the airport tarmac and rolled on its side. Police do not have anyone in custody yet but, do have a "person of interest" under investigation.



16 MARCH 1911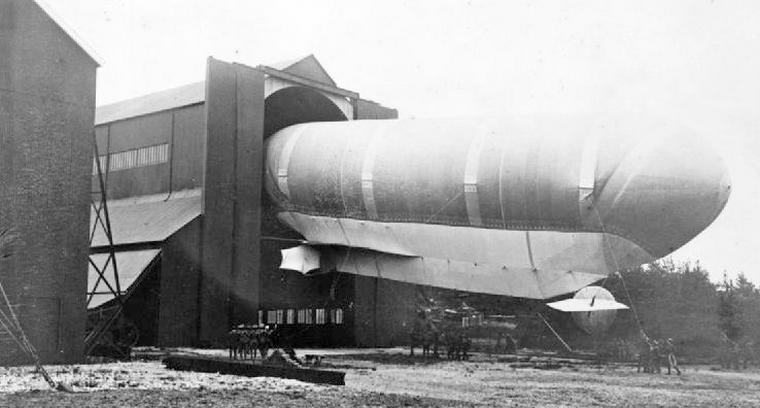 The Nulli Secundus II Britain's first powered dirigible being walked out of its shed in 1908

The first certificate of airworthiness awarded to an airplane in Britain is signed by Mervyn O'Gorman, superintendent of the Balloon Factory at Farnborough, covering the Farman III Type Militaire purchased by the British Army during the second half of 1910.


In 1904-1906 the Army Balloon Factory, which was part of the Army School of Ballooning, under the command of Colonel James Templer, relocated from Aldershot to the edge of Farnborough Common in order to have enough space to inflate the new "dirigible balloon" or airship which was then under construction.


Paramount's Mwari


Google Banner Ad