Compiled by Willie Bodenstein




Google Banner Ad




This Week in Airlines, Airports and Airliners

ICAO is currently conducting an USOAP audit of the SA CAA.

United Airlines and Archer announce first commercial electric air taxi route in Chicago.

FAA urges airlines, pilots and others to take key safety actions.

ICAO Council reviews regional priorities for air transport.

Air bp announces first sale of ISCC EU sustainable aviation fuel produced at bp's Castellon refinery.

RwandAir continues fleet expansion with new wide-body jet.

Ghana International Airports receive two Oshkosh Striker 6x6 ARFF vehicles.

New Saudi Arabian Carrier Riyadh Air to Launch with All-Boeing Fleet of up to 72 787-9 Dreamliners.

Japan Airlines selects 737-8 to grow sustainable world-class fleet.

Bonus video - Safair OR Tambo to Cape Town International.


ICAO IS CURRENTLY CONDUCTING AN USOAP AUDIT OF THE SA CAA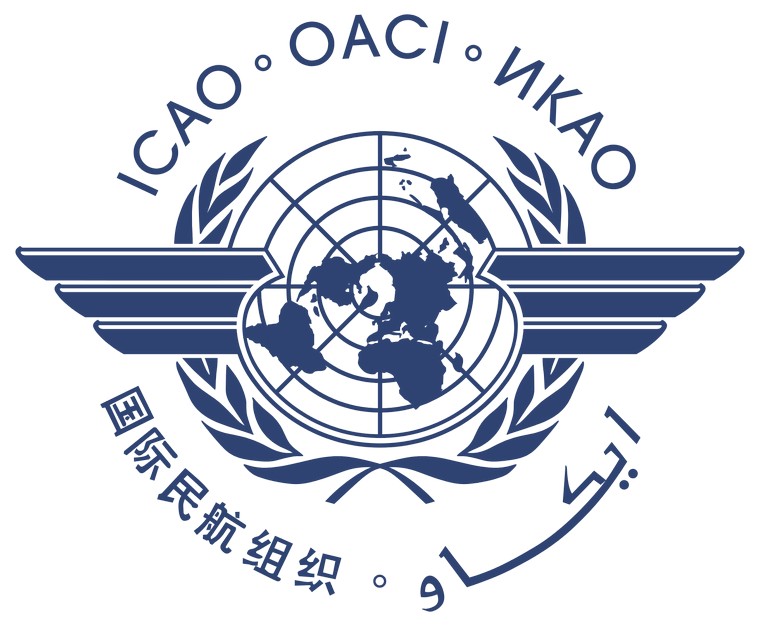 As a signatory to the Chicago Convention, South Africa as a member state is obligated to continuously comply with prescribed international civil aviation Standards and Recommended Practices (SARPs).

Through this programme, ICAO monitors the fulfilment of the obligations of the safety oversight system by its member states in their respective jurisdictions. ICAO also assesses the effective and consistent implementation of international standards and recommended practices.
As a signatory to the Chicago Convention, South Africa as a member state and is obligated to continuously comply with prescribed international civil aviation Standards and Recommended Practices (SARPs). Through this programme, ICAO monitors the fulfilment of the obligations of the safety oversight system by its member states in their respective jurisdictions. ICAO also assesses the effective and consistent implementation of international standards and recommended practices.
What is significant about this audit is that it will be number 1000 audit activity to be performed by ICAO under the USOAP-CMA programme.
Google Banner Ad




UNITED AIRLINES AND ARCHER ANNOUNCE FIRST COMMERCIAL ELECTRIC AIR TAXI ROUTE IN CHICAGO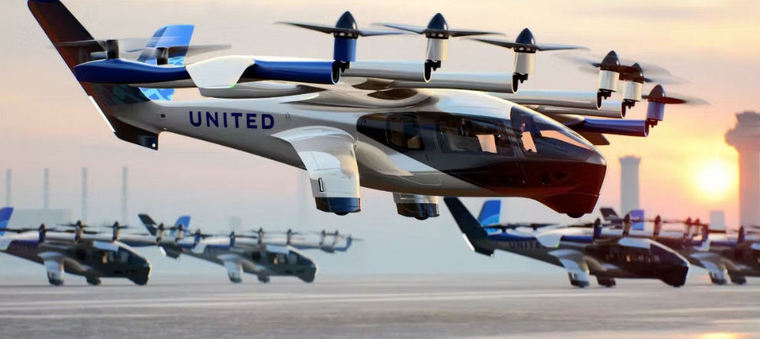 Archer Aviation Inc. (NYSE: ACHR) and United Airlines (NASDAQ: UAL) today announced plans to launch the first air taxi route in Chicago, between O'Hare International Airport (ORD) and Vertiport Chicago. Vertiport Chicago, North America's largest vertical aircraft take-off and landing facility, is located in the Illinois Medical District near the Chicago Loop.



This site was selected as the take-off and landing site for this airport to city centre route because of its unparalleled convenience, access and service. From there, passengers will be able to travel to and from ORD via Archer's Midnight aircraft in approximately 10 minutes. A similar trip by car can take upwards of an hour or more during rush hour traffic.
United and Archer's goal for its UAM network is to provide residents and visitors in the Chicago Metropolitan Area with a safe, sustainable, low noise, and cost-competitive alternative to ground transportation beginning in 2025. Chicago is the third most populous city in the United States, a centre for business, innovation and investment, and home to United's headquarters. This makes it a unique city for Archer and United to build out. The early launch routes will focus in on airport to city centre transportation service, which are referred to as "trunk" routes. Once the trunk routes have been established, the next step will be to build out "branch" routes to connect to surrounding communities.
"Both Archer and United are committed to decarbonizing air travel and leveraging innovative technologies to deliver on the promise of the electrification of the aviation industry," said Michael Leskinen, President of United Airlines Ventures. "Once operational, we're excited to offer our customers a more sustainable, convenient and cost-effective mode of transportation during their commutes to the airport."
"Technological innovation thrives here in Chicago, and this venture between Archer and United is yet another example of this strength," said Chicago Mayor Lori E. Lightfoot. "This exciting new technology will further decarbonize our means of transportation, taking us another step forward in our fight against climate change. I'm pleased that Chicago residents will be among the first in the nation to experience this innovative, convenient form of travel."
"Here in Illinois, we are taking bold steps to lead the clean revolution-paving the way for a more sustainable future for our state, our nation, and our world," said Governor JB Pritzker. "I can't think of a better team than Archer and United to partner with as we work to ensure our existing aviation infrastructure can support this new and exciting form of transportation. This partnership is just another way that we will achieve our goal of transitioning to 100% clean energy by 2050-all while saving Illinoisans money and creating thousands of good paying jobs in the process."
"We're thrilled to add Chicago to our growing list of initial launch cities as we continue to solidify our UAM network plans," said Adam Goldstein, Archer's Founder and CEO. "We're looking forward to working with state and city leaders to bring an innovative transportation solution to the City of Chicago and its surrounding communities."
"Vertiport Chicago is delighted to participate alongside United Airlines and Archer in revolutionizing intra-city travel in Chicago," said Daniel Mojica, the Executive Director of Vertiport Chicago. "This partnership will inspire other cities to plan for cutting-edge transportation solutions."
ComEd, the Midwest's largest utility company, will work with United and Archer to establish the power infrastructure necessary to support eVTOL aircraft operations in and around the Chicago Metropolitan Area.
Google Banner Ad
FAA URGES AIRLINES, PILOTS AND OTHERS TO TAKE KEY SAFETY ACTIONS






Following the FAA's Safety Summit last week the agency issued a safety alert with specific steps it wants airlines, pilots and others to take.


The FAA is urging the following actions:


Ensure pilots and flight attendants have the same understanding of what "sterile flight deck" means and the risks associated with extraneous communication during this time.
Emphasize importance of awareness of the aircraft in relation to taxiways, runways and other aircraft. This includes reviewing the following previously published SAFOs:
17012, High Collision Risk During Runway Crossing.
www.faa.gov/sites/faa.gov/files/other_visit/aviation_industry/airline_operators/airline_safety/SAFO17012.pdf
11004, Runway Incursion Prevention Actions.
www.faa.gov/sites/faa.gov/files/other_visit/aviation_industry/airline_operators/airline_safety/SAFO11004.pdf
08001, Flight crew techniques and procedures to enhance taxi, pre-take-off, and after landing safety to reduce the risk of runway incursions.
www.faa.gov/sites/faa.gov/files/other_visit/aviation_industry/airline_operators/airline_safety/SAFO08001.pdf
Encourage personnel to identify and report existing and emerging safety issues through voluntary reporting programs and understand the usefulness of voluntary reporting systems for the operation in which you are engaged.
Reinforce adherence to published processes and procedures, including checklists, Air Traffic Control instructions, and internal company procedures.
Ensure Safety Management Systems are accounting for the high rate of change and churn in industry.
View the Safety Alert for Operators for the full list of actions the FAA recommends.
www.faa.gov/sites/faa.gov/files/SAFO23002.pdf
Google Banner Ad
ICAO COUNCIL REVIEWS REGIONAL PRIORITIES FOR AIR TRANSPORT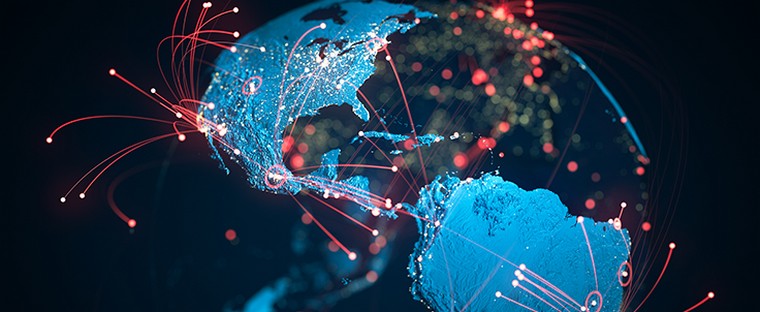 On 14 March 2023, ICAO's seven Regional Directors provided an annual briefing to the ICAO Council on priorities for the implementation of the ICAO Business Plan and Global Aviation Safety, Security and Air Navigation Plans at the regional level, highlighting the challenges, opportunities, and risks.



Following an introduction by ICAO Secretary General Juan Carlos Salazar, the leaders of ICAO's Regional Offices in Bangkok, Cairo, Dakar, Lima, Mexico City, Nairobi, and Paris - Messrs. Tao Ma, Mohamed Abubaker Farea, Prosper Zo'o-Minto'o, Fabio Rahnemay Rabbani, Julio Siu, Barry Kashambo, and Nicolas Rallo, respectively - engaged in dialogue with the Council members on the outlook for their respective accreditation areas.
The Regional Directors highlighted recent developments and illustrated how their offices' Operating Plans implement the ICAO 2023-2025 Business Plan and ICAO's Transformational Objective to promote connectivity and help ensure a safe, secure, sustainable, resilient and inclusive recovery of the global air transport network. They also pointed to the challenges affecting States and regions and the need to enhance the prioritization of aviation activities within national and regional developmental strategies, and the continued further liberalization of air transport.
A heightened State-centric, risk-based, result-oriented and collaborative approach, including through enhanced coordination and cooperation with regional organizations and mechanisms, was also highlighted as a means to enhance effectiveness and efficiency in ICAO's activities, and its positive impact and benefits for States.
Looking forward, the Regional Directors advocated for the strengthening the ICAO provision of implementation support to States across ICAO's Strategic Objectives, including on issues related to the rule of international air law, including the ratification of international legal instruments by all States.
The Regional Directors placed a particular focus on States' safety and security oversight capabilities, on the implementation of ICAO's global and regional plans through relevant and effective national plans, and on achieving timely progress for the decarbonization of aviation, including through the acceleration of both the production and availability of Sustainable Aviation Fuels (SAF) and of the related necessary policies and investments.



Google Banner Ad




AIR BP ANNOUNCES FIRST SALE OF ISCC EU SUSTAINABLE AVIATION FUEL PRODUCED AT BP'S CASTELLON REFINERY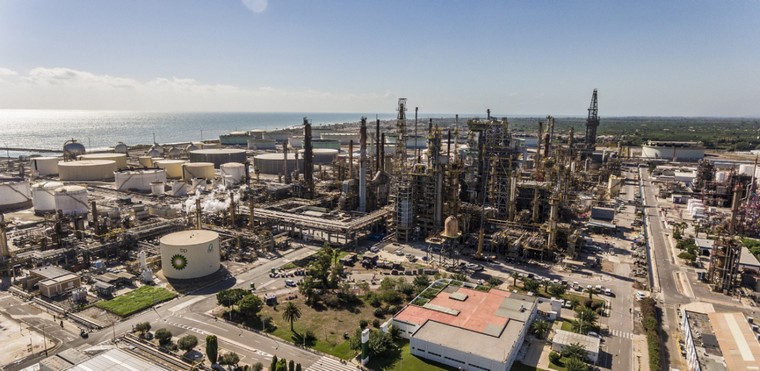 Air bp, the international aviation fuel products and service supplier, has announced the first sale of International Sustainability and Carbon Certification (ISCC) EU SAF from bp's Castellon refinery in Spain. The flight was carried out by LATAM Cargo Chile from Zaragoza, Spain to North America. This latest announcement builds on its experience of supplying ISCC Plus SAF, first supplied in July 2021*. Underlining the role of co-processing using existing refineries to meet SAF demand, this ISCC EU SAF is produced from sustainable feedstocks processed alongside fossil feedstocks.

Andreea Moyes, Air bp's global sustainability director, said: "This latest announcement marks another important milestone for Air bp as we work towards making SAF more available. As a key step in replacing fossil fuel with renewable feedstock within existing refineries, co-processing has an integral role to play in scaling up SAF production in the most economical and efficient way. We believe that all technologies and pathways, and both standalone and co-processing are needed to help the industry decarbonise and reach its goal of net zero by 2050. The supply of ISCC EU SAF from Castellon will open new opportunities throughout the country and beyond"
Andrés Bianchi, CEO of LATAM Cargo, said: "This flight represents one of the Group's most visible advances in its agenda concerning the use of SAF. At LATAM we made a commitment to contribute to the protection of our environment, and the introduction of this type of fuel is a key step in that direction. We are very pleased about this achievement, since the use of SAF requires the involvement and cooperation of multiple players"
The ISCC EU SAF supplied by Air bp is made from waste based sustainable feedstock which is procured by the Castellon refinery and co-processed together with fossil fuel. Currently co-processing of sustainable feedstock at up to 5% is permitted within the jet fuel specification and bp has launched an industry taskforce looking to increase this to 30%. This sustainable component has an attributed saving of around 80% carbon emissions over its lifecycle compared with the conventional jet fuel it replaces.
bp aims to increase SAF production further in future and this week announced that as part of the Hydrogen Cluster of the Valencia Region (HyVal), its production of biofuels, including SAF, is expected to increase three-fold, to 650,000 tonnes a year 2030 in Castellón. Green hydrogen will be used as a feedstock for the production of SAF in an independent unit.
Air bp has been enabling ground-breaking test flights and investing in sustainable alternatives since 2008. To date, the business has supplied SAF to over 30 locations.




Google Banner Ad




RWANDAIR CONTINUES FLEET EXPANSION WITH NEW WIDE-BODY JET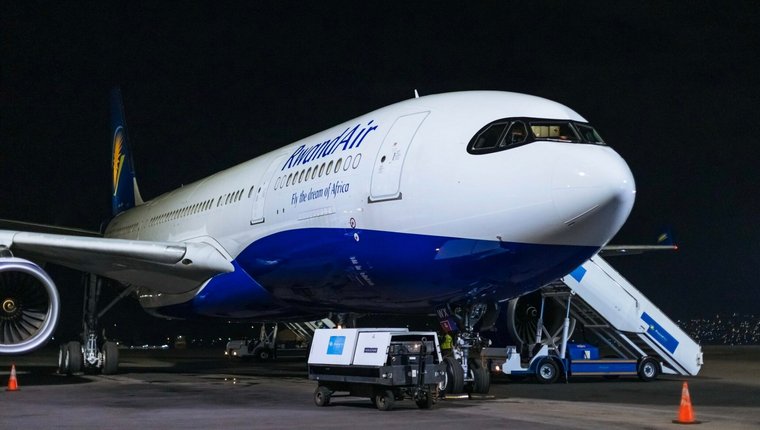 RwandAir has expanded its fleet with the delivery of its third long-haul aircraft. The Airbus A330-200, registered 9XR-WX, is based at the carrier's Kigali hub, and offers customers a leading experience in the skies.



The aircraft will allow the Rwandan carrier to further expand its long-haul operation, with additional flights operating between Europe, Middle East and Africa. Customers will be able to choose from 30 seats in Business Class and 222 seats in Economy Class, giving a greater choice of flexibility.
Yvonne Makolo, RwandAir CEO, said: "We are excited to be expanding our fleet further with the addition of our third long-haul aircraft. Its addition will allow us to continue our route expansion and offer customers even more connections."
RwandAir will operate the new wide-body aircraft to its key destinations in Europe, Africa and the Middle East, including London, Brussels, Lagos and Dubai. The addition of the new Airbus will bring the African airline's fleet to 13, consisting of three long-haul, one freighter and nine short-haul aircraft.
Last November, the Rwandan airline received its first dedicated freighter aircraft, as the carrier highlighted the ever-increasing importance of cargo in Rwanda and the aviation industry as a whole. From its hub at the heart of Africa at Kigali International Airport, RwandAir is renowned for its excellent on-time performance, customer service, and safety.
RwandAir currently operates to a variety of destinations across East, Central, West and Southern Africa, the Middle East, Europe and Asia.



Google Banner Ad



NEW SAUDI ARABIAN CARRIER RIYADH AIR TO LAUNCH WITH ALL-BOEING FLEET OF UP TO 72 787-9 DREAMLINERS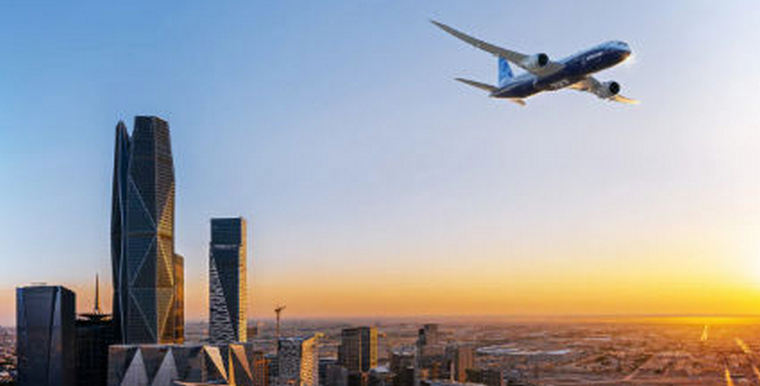 Boeing [NYSE: BA] and Riyadh Air announced today that the new Saudi Arabian carrier has chosen the 787 Dreamliner to power its global launch and support its goal of operating one of the most efficient and sustainable fleets in the world.



Owned by Saudi Arabia's Public Investment Fund (PIF), Riyadh Air said it will purchase 39 highly efficient 787-9s, with options for an additional 33 787-9s. Based in the capital city, Riyadh Air will play a key role in growing Saudi Arabia's air transport network.
This agreement is part of Saudi Arabia's wider strategic plan to transform the country into a global aviation hub. In total, Saudi Arabian carriers today announced their intent to purchase up to 121 787 Dreamliners in what will be the fifth largest commercial order by value in Boeing's history. This will support the country's goal of serving 330 million passengers and attracting 100 million visitors annually by 2030.
"The new airline reflects the ambitious vision of Saudi Arabia to be at the core of shaping the future of global air travel and be a true disrupter in terms of customer experience," said Tony Douglas, CEO of Riyadh Air.
"Riyadh Air's commitment to its customers will see the integration of digital innovation and authentic Saudi hospitality to deliver a seamless travel experience. By positioning the airline as both a global connector and a vehicle to drive tourist and business travel to Saudi Arabia, our new 787-9 airplanes will serve as a foundation for our worldwide operations, as we build the wider network and connect our guests to Saudi Arabia and many destinations around the world," Douglas said.
"This is a significant order that will support Riyadh Air's commitment to deliver a world-class travel experience, while supporting American aerospace manufacturing jobs at Boeing and across our supply chain," said Stan Deal, president and CEO of Boeing Commercial Airplanes. "We are incredibly proud of our nearly eight decades of partnership to drive innovation and sustainable growth in Saudi Arabia's aviation sector. Our agreement builds on that longstanding partnership and will further expand access to safe and sustainable commercial air travel for decades more."
Google Banner Ad
JAPAN AIRLINES SELECTS 737-8 TO GROW SUSTAINABLE WORLD-CLASS FLEET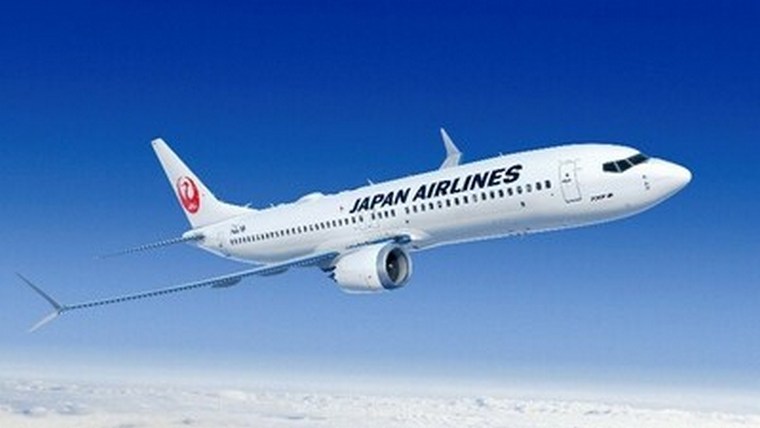 Boeing [NYSE:BA] and Japan Airlines (JAL) have finalized an order for 21 super-efficient 737-8 jets. The versatile 737-8 will position JAL to strengthen its domestic and regional network as passenger traffic continues to return to pre-pandemic levels. JAL intends to begin introducing the airplanes into its fleet from 2026.



"We are delighted to select the Boeing 737-8, a member of the very latest 737 MAX family, to replace our Boeing 737-800s, which make up the largest proportion of the JAL Group's fleet," said Yuji Akasaka, president of Japan Airlines. "We look forward to carrying our passengers in the utmost safety and comfort and to moving closer to our 2050 carbon-neutral goals, thanks to a combination of these super-efficient aircraft, operational innovations and new fuel-saving technologies."
The 737 MAX will provide JAL with greater range and fuel efficiency, reducing both fuel use and carbon emissions by 15% compared to the airplanes the airline is replacing. In addition, the 737 MAX is a quieter airplane, creating a significantly smaller noise footprint than the airplanes it replaces.
"The integration of the new 737 MAX will provide JAL with greater efficiency across its short-haul network, as the airline continues to upgrade its world-class fleet," said Stan Deal, president and CEO of Boeing Commercial Airplanes. "Partnering with JAL to introduce 737-8s into its operations is the latest milestone in our longstanding relationship."
The 737 MAX family has the latest CFM International LEAP-1B engines, advanced technology winglets and other aerodynamic enhancements to improve performance. More than 50 airlines globally are operating over 900 737 MAX airplanes, which have made over 1.4 million revenue flights totalling more than 3.5 million flight hours since late 2020.
Google Banner Ad

Safair OR Tambo to Cape Town International

Google Banner Ad