Compiled by Willie Bodenstein



Google Banner Ad




This Week in Airlines, Airports and Airliners

ICAO Council adopts important new and updated international aviation environmental protection standards.

VPorts to establish a first vertiport at Ras Al-Khaimah Airport.

Heart Aerospace to explore early use case for electric ES-30 airplane with Åland Islands.

Ethiopian celebrates 50th anniversary of the start of its service to China.

Free Singapore Tour for transfer and transit passengers returns from 3 April.

United announces $15 Million investment in carbon capture company Svante.

HK Express receives first A321neo.

Japan Airlines announces firm order for 21 fuel-efficient 737-8 jets to support fleet renewal.

Lufthansa opens new lounges at Berlin Airport.

Bonus Video - Beech 18 and DC3 Rand to AFB Swartkop


ICAO COUNCIL ADOPTS IMPORTANT NEW AND UPDATED INTERNATIONAL AVIATION ENVIRONMENTAL PROTECTION STANDARDS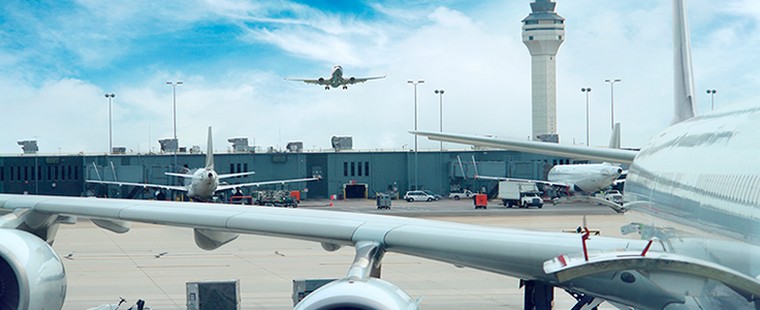 The ICAO Council has updated a range of international aviation environmental standards as it continues to make progress during its 228th session. A new amendment to Annex 16 of the Chicago Convention helps to importantly clarify the monitoring, reporting, and verification requirements relating to the ICAO Carbon Offsetting and Reduction Scheme for International Aviation (CORSIA).



The same amendment defines a new CORSIA offsetting threshold for smaller airlines, confirms the offsetting calculation to be applied by new operators that don't qualify as 'new entrants', and formalizes alignment adjustments relevant to related and recently updated ISO Standards, and the outcomes of the 41st ICAO Assembly last October.
Additional progress was made by the Council on new Annex 16 amendments to address aircraft noise and aircraft engine emissions, relating mainly to their conformity and applicability requirements.
"The progress achieved this week in this area re-affirms States' commitment to their Strategic Objective on Environmental Protection, including by addressing the climate crisis and the aviation sector's readiness to address challenges relating to local air quality and aircraft noise," ICAO Council President Salvatore Sciacchitano underscored.
ICAO Secretary General Juan Carlos Salazar noted in turn that "The effective cooperation among the government and NGO experts in ICAO's Committee on Aviation Environmental Protection (CAEP), in addition to the tremendous support it has received from the Air Navigation Commission, were critical to the successful adoption of this important set of amendments."
The new Annex 16 amendments were adopted by Council with an effective date of 31 July 2023, and an applicability date of 1 January 2024.
Google Banner Ad



VPORTS TO ESTABLISH A FIRST VERTIPORT AT RAS AL-KHAIMAH AIRPORT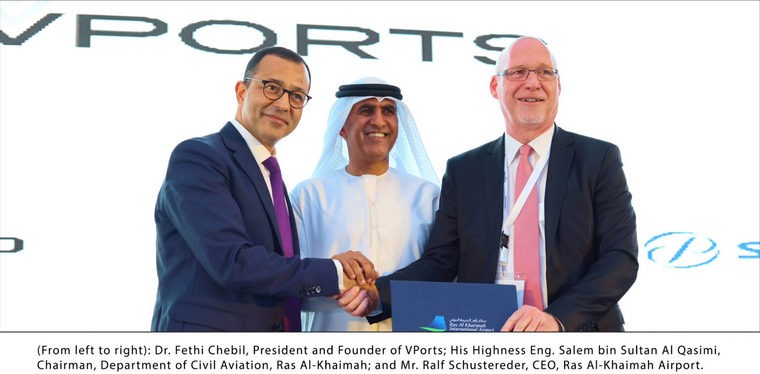 VPorts, the world leader in the design, construction and operation of
Advanced Air Mobility (AAM) infrastructure, has announced the signing of a Memorandum of Understanding (MOU) with Ras Al Khaimah (RAK) Airport to build and operate a first vertiport in RAK designed to establish the UAE as a world-class global AAM hub.

''With the support of the Department of Civil Aviation of Ras Al-Khaimah, we are excited to build and operate the first vertiport at Ras Al Khaimah Airport. This project will enable all AAM partners to accelerate the adoption and deployment of advanced air mobility in RAK and throughout the UAE," said Dr. Fethi Chebil, President and Founder of VPorts.
"This project is aligned with RAK's Energy Efficiency and Renewable Energy Strategy 2040 and with the vision of His Highness Sheikh Saud bin Saqr Al Qasimi, Ruler of the Emirate of Ras Al Khaimah, to achieve at least a 30% savings in electricity consumption and a 20% contribution from renewable energy by 2040," said His Highness Eng. Salem bin Sultan Al Qasimi, Chairman, Department of Civil Aviation, Ras Al-Khaimah. "We are committed to supporting the VPorts project and to enable AAMrelated innovation and technology and know-how capacity building in the UAE and in RAK."
VPorts' initial growth strategy is based on the regional transportation of goods, tourism and the efficient movement of patients, organs for transplants and medical equipment. The RAK vertiport, which will be established on a 10,000-square- metre site, will be designed for all types of electric vertical take-off and landing (eVTOL) aircraft. VPorts's vertiports will be opened for all eVTOLs manufacturers.
Ralf Schustereder, CEO, Ras Al-Khaimah Airport stated that "Ras Al Khaimah Airport is pleased to sign this agreement with VPorts to set up a vertiport in our airport. RAK Airport is aiming to be a leading enabler of RAK's economic and tourism growth. This project will position RAK Airport as part of a development plan and key player in advanced air mobility in RAK. We will provide VPorts with our full support to ensure its success and prosperity."
The first vertiport in RAK is aligned with VPorts' strategy in the UAE and in the world By 2030, VPorts plans to extend its vertiport network to all major industrial areas across the UAE, providing a sustainable transportation solution via eVTOL aircraft. The network will focus on locations that optimize multimodal transportation connectivity, including Ras Al-Khaimah, Dubai South, Jebel Ali, Abu Dhabi and Sharjah.
"We look forward to collaborating with each and every emirate to define the location of dedicated vertiports as well as safety and security regulations, flight corridors, urban integration and business
community engagement for this important undertaking,'' said Dr. Chebil.
In December 2022, VPorts announced the signing a 25-year exclusive lease agreement with the Mohammed bin Rashid Aerospace Hub (MBRAH), renewable for a further 25 years, to establish a
state-of-the-art integrator centre on a 37,000-square-metre site within Dubai South. Development and construction of the centre will start in 2023; it is expected to begin operations and conduct its first flight test in 2024.
With the support of the UAE General Civil Aviation Authority (GCAA), the world's first AAM integrator world centre in Dubai will feature a dedicated flight-testing airspace and innovative new technologies.
"With our partners, we aim fostering the global growth of the international AAM industry and the certification of eVTOL aircraft," said Dr. Chebil.
VPorts will deploy its Vertiport Operation Control Centre (VOCC) as part of the AAM integrator world centre in Dubai with the support of the MBRAH and the GCAA. The VOCC will have the capacity to manage air traffic integration and set up communication protocols between eVTOLs, vertiports and Air Navigation Service Providers (ANSP).
As part of this major undertaking, VPorts will work with an extended partner network to engage with key strategic poles of expertise, including eVTOL manufacturing, flight simulation and training, regulators, air navigation service providers, technology service providers, operators, electric charging manufacturers and urban planners.
Google Banner Ad
HEART AEROSPACE TO EXPLORE EARLY USE CASE FOR ELECTRIC ES-30 AIRPLANE WITH ÅLAND ISLANDS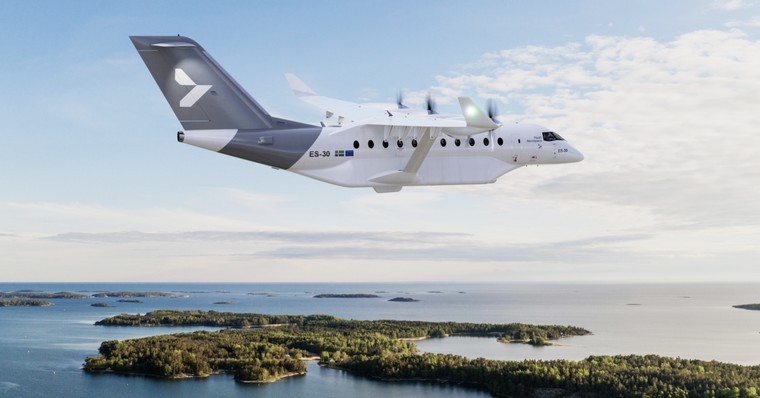 Swedish electric airplane maker Heart Aerospace and the Government of Åland today announced a collaboration to explore the use of Heart's electric regional airplane, the ES-30, in developing sustainable air services for the Baltic Sea group of islands.

Åland is an autonomous part of Finland with a Swedish speaking population. It is located in the Baltic Sea between two expansive economic regions, the south of Finland and the Stockholm region on Sweden's east coast.
Åland's capital Mariehamn is located less than 150 km from the Swedish capital Stockholm and Finland's third largest city Turku and less than 300 km from Finland's capital Helsinki and second largest city Tampere, which makes it an ideal early use case for Heart Aerospace's ES-30.
"This is a significant step in the development of the ES-30 as it allows us to focus on the operating infrastructure required in support of zero-emissions flying out of Mariehamn. We look forward to working together with the Government of Åland to make this a reality." said Simon Newitt, chief commercial officer at Heart Aerospace.
Heart Aerospace is developing the ES-30, a regional electric airplane with a standard seating capacity of 30 passengers driven by electric motors with battery derived energy. The ES-30 will have a fully electric zero emissions range of 200 kilometres, an extended range of 400 kilometres with 30 passengers and flexibility to fly up to 800 kilometres with 25 passengers, all including typical airline reserves.
Flight services are essential for Åland's economic and social connection to nearby major cities on the mainland's. With a population of 30,000 people, Åland has a thriving business community with more than 2,800 enterprises, of which three are publicly traded.
"Åland has had a positive population trend for the past 50 years and continues to grow each year. As an island community our flight connections are vital to us, but so is our environment. That is why quiet, zero emission electric flights are highly interesting to us," said Fredrik Karlström, Minister for Trade and Industry in the Government of Åland.
Today, Åland has three flight connections from Mariehamn to Stockholm, Sweden and to Turku and Helsinki on the Finnish mainland.
Google Banner Ad
ETHIOPIAN CELEBRATES 50TH ANNIVERSARY OF THE START OF ITS SERVICE TO CHINA





Ethiopian Airlines, the leading and fastest growing Airline in Africa, is celebrating the 50th year of the commencement of its service to China. The Airline made its first flight to Shanghai on 21 February 1973 and operated there for a while before it shifted its flights to Beijing on 07 November 1973, which is one of its very popular destinations in Asia.


Ethiopian Airlines is the first African carrier to fly to China, and has been connecting the country with the whole of Africa for half a century now. China is now one of the biggest markets for Ethiopian Airlines with more passenger services to four destinations, namely, Guangzhou, Shanghai, Chengdu and Hong Kong.
Marking the 50 years of service to China, Ethiopian Airlines Group CEO Mr. Mesfin Tasew said, "The beginning of flights to China 50 years ago heralded an important milestone in the history of the Airline. Ethiopian was among the first to serve China and has ever since been providing reliable services to the country. As China is one of the key destinations in Asia, we will maintain our commitment to serve the country, thereby providing access for the Chinese people to the big African market. China-Africa relation is projected to grow significantly in the coming years, and Ethiopian Airlines continues to serve the needs of the travelling public by availing the best connections to Africa and beyond, using its ultramodern aircraft. We are pleased to have served the people of China for the last 50 years, and we will continue to be a bridge connecting China with African nations."
Ethiopian Airlines has been offering uninterrupted service to destinations in China even during the Covid-19 pandemic although the frequency of its passenger flights was restricted. However, the frequency of its flights to Chinese cities is increasing significantly following the lifting of restrictions by the Chinese government. Ultimately the flights will get back to the pre-COVID 19 levels soon with daily flights to Beijing, Shanghai and Hong Kong as well as ten and four weekly flights to Guangzhou and Chengdu respectively. When the services are fully restored, Ethiopian will operate a total of 35 weekly passenger flights to China.
In addition to its passenger flights, Ethiopian is also operating 31 cargo flights per week to nine destinations in China, including three new additions. The Airline has been serving daily cargo flights to Guangzhou and Hong Kong, four weekly flights to Shanghai and three each to Zhengzhou and Wuhan along with two to Changsha. Ethiopian also added three more freighter destinations to China recently: two weekly flights each to Xiamen and Shenzhen as well as one to Chengdu. With five passenger and nine cargo scheduled services, Ethiopian Airlines operates combined 66 weekly flights to ten destinations in China.
Google Banner Ad
FREE SINGAPORE TOUR FOR TRANSFER AND TRANSIT PASSENGERS RETURNS FROM 3 APRIL





Changi Airport Group (CAG), Singapore Airlines (SIA), and the Singapore Tourism Board (STB) re-launched the Free Singapore Tour today after a two-year hiatus due to Covid-19. Three of the existing tours available since pre-Covid-19 - the City Sights Tour, Heritage Tour, and Jewel Tour - have been refreshed to include new points of interest. A brand-new Changi Precinct Tour will introduce travellers to the interesting sights and sounds of the eastern region surrounding Singapore Changi Airport. Each tour lasts 2.5 hours and will be available daily, with plans to progressively increase to nine tours a day.

With transit and transfer passengers accounting for about 30% of passenger traffic at Changi Airport pre-pandemic, the tour was first introduced in 1987 to enhance the airport's attractiveness as a transfer hub and to entice transit and transfer passengers to visit Singapore as a holiday destination. In 2019, over 80,000 passengers went on the Free Singapore Tour. The top markets were India, Australia, and Indonesia, with Indian and Australian travellers making up more than one third of the total participants.
New Changi Precinct Tour to showcase eastern Singapore
The Changi Precinct Tour is a new itinerary that will bring participants to the eastern part of Singapore to visit local community spaces such as the Tampines heartland, and to admire the rustic charms of Changi Village and Changi Beach. It offers a glimpse of how local residents live, and tells the tale of Singapore's history on this part of the island, away from the usual hustle and bustle of Singapore's city centre.
Refreshed itineraries to offer travellers new experiences
At the Jewel Tour, in addition to visiting popular attractions like the Shiseido Forest Valley and the HSBC Rain Vortex, participants can now discover more about Singapore's food heritage through local brands such as Bee Cheng Hiang and Tong Garden, and sample local snacks at the same time. Another new component of the tour is a free guided walkthrough of a digital attraction - Changi Experience Studio - for participants to experience some of its airport-themed games and interactive exhibits.
New pit stops in the City Sights Tour include the Civic District, where travellers will get an introduction to Singapore's urban development through visits to various national monuments including the National Gallery Singapore, Anderson Bridge, and The Padang. The bus route will also pass through the new Marina Bay Financial District enroute to Gardens by the Bay. The Heritage Tour, available from June, will feature places of interest such as the Buddha Tooth Relic Temple in Chinatown, Arab Street, and Haji Lane, for participants to gain a more in-depth understanding of Singapore's unique and diverse multi-cultural heritage.
The refreshed itineraries also highlight sustainability features at some of the locations featured in the tours, to give participants an overview of Singapore's sustainability efforts. These include the Eco Community Garden at the rooftop of Our Tampines Hub (as part of the Changi Precinct Tour), environmental sustainability initiatives implemented at Gardens by the Bay (as part of the City Sights Tour) and Jewel (as part of the Jewel Tour).
Monster Day Toursexternal-icon-image has been appointed by CAG, SIA, and STB to run the Free Singapore Tours.
Mr Lim Ching Kiat, Executive Vice President of Air Hub & Cargo Development at CAG, said, "The Free Singapore Tour was very popular among our transit and transfer passengers prior to the Covid-19 pandemic, and we are happy to bring it back with the resumption of travel. For travellers who choose to transit or transfer at Changi Airport, the Free Singapore Tour is designed to give them a glimpse of what Singapore has to offer, including the unique attractions and offerings at Jewel Changi Airport and the neighbouring Changi Precinct which has a rich cultural and historical heritage. Together with our partners, SIA and STB, we hope to welcome more passengers who fly through Changi Airport to enjoy a slice of Singapore through our new tours and world-class attractions and facilities."
Mr Lee Lik Hsin, Executive Vice President Commercial, Singapore Airlines, said, "We welcome the timely relaunch of the enhanced Free Singapore Tour, which offers a unique transit experience for our customers. We are pleased to continue working closely with CAG and STB to promote the sustainable growth of travel to and through Singapore."
Mr Chang Chee Pey, Assistant Chief Executive, Marketing Group, Singapore Tourism Board, said, "We are delighted to bring back the Free Singapore Tour through our long-standing partnership with CAG and SIA. It is imperative for us to refresh our tourism offerings to meet the demand for wellness and eco-conscious travel, and cater to travellers seeking deeper experiences. We hope that the tour will inspire transit and transfer passengers to plan a longer trip to Singapore in future, and discover much more of what our vibrant city has to offer."
Google Banner Ad

UNITED ANNOUNCES $15 MILLION INVESTMENT IN CARBON CAPTURE COMPANY SVANTE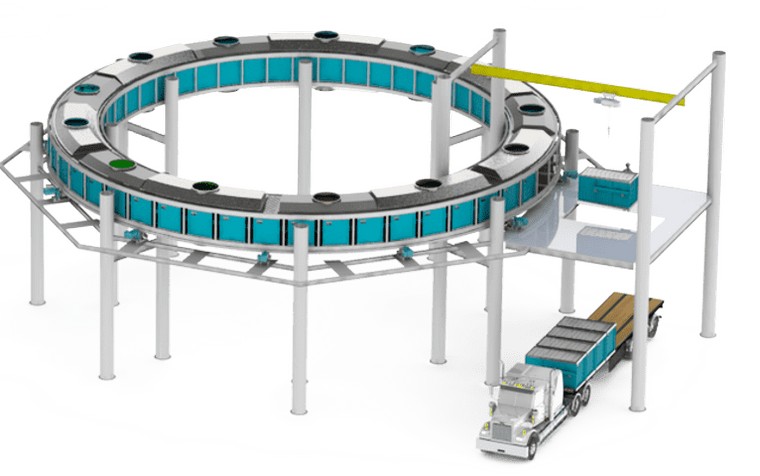 United announced its $15 million investment in carbon capture technology company Svante, who provides materials and technology as part of the value chain that has the potential to convert CO2 removed from the atmosphere and from industrial emission sources into sustainable aviation fuel (SAF). This is the latest announced investment from the new UAV Sustainable Flight FundSM, a first-of-its-kind investment vehicle that is designed to leverage support from cross-industry businesses in order to support start-ups focused on decarbonizing air travel through SAF research, technology and production.

The airline aims to be 100% green by reducing its greenhouse gas (GHG) emissions 100% by 2050, without relying on traditional carbon offsets. To date, United has invested in the future production of over three billion gallons of SAF - the most of any airline in the world.
"Carbon capture technology has the potential to be a critical solution in the fight to stop climate change and has the added benefit of helping us scale the production of SAF," said United CEO Scott Kirby. "And at United we're building on that approach by investing in both companies that can capture CO2 and others that can turn it into fuel. There's no question that this carbon utilization is in its infancy today, but as a leader in sustainable flying we must help build the foundation to deploy this technology of the future as expediently as possible. This is truly a global imperative, and United's investment in Svante reflects our dedication to making sustainable travel a reality."
This investment was made as part of Svante's Series E financing round and will fund and support Svante's commercial-scale filter manufacturing facility in Vancouver, BC, Canada. Svante is working with world-leading organizations, including Dimensional Energy, a carbon utilization - CO2 to jet fuel - company that United Airlines Ventures invested in last year.
"We are pleased to have the support of United Airlines as one of our world-class investors," said Claude Letourneau, Svante's President & CEO. "The airline industry has a huge opportunity to make a big impact on global decarbonization - battling climate change through the transition to sustainable aviation fuels and other innovative technologies that will help the world achieve net zero. Their investment in companies like ours will aid in accelerating the commercialization of carbon capture and removal technology."
Svante is a leader in second generation solid sorbent-based carbon capture and removal. The company's scalable, eco-friendly, and commercially available carbon capture and removal technology employs structured absorbent beds, known as filters. These filters can capture 95% of CO2 emissions from industrial sites as well as CO2 that's already in the air. Once the CO2 is captured, it is concentrated and can be used in the creation of SAF or other products. It can also be safely transported and stored underground.
Svante's manufacturing facility is anticipated to produce enough filter modules to capture millions of tons of carbon dioxide per year across hundreds of large-scale carbon capture facilities.
"It's great to see United's commitment to building an ecosystem for carbon dioxide (CO2) to Sustainable Aviation Fuel (SAF) manifest through this significant investment in Svante," said Jason Salfi, Dimensional Energy's CEO. "The teams at Svante and Dimensional Energy are working together to design integrated systems for captured CO2 to SAF today. There is enough CO2 in the atmosphere and in industrial process emissions to provide all of the carbon necessary for the fuels and products people use every day now and into the future. Svante provides the first step toward a circular carbon economy."
SAF is an alternative to conventional jet fuel that, on a lifecycle basis, reduces GHG emissions associated with air travel compared to conventional jet fuel alone. SAF is made from used cooking oil and agricultural waste, and, in the future, could be made from other feedstocks, including household trash, forest waste, or compressed CO2, the end product of Svante's carbon capture process.
HK EXPRESS RECEIVES FIRST A321NEO





Airbus has announced the successful delivery of its first Airbus A321neo to the low-cost carrier HK Express, a member of Cathay Pacific Group based in Hong Kong.

This milestone marks the first of 16 A321neo aircraft for HK Express and features the airline's latest livery, with vibrant shades of purple and white. In addition, the aircraft's winglets and empennage spots an "e" shaped journey symbol, which evokes the start of a pleasant journey with HK Express.
"We are thrilled to welcome the first A321neo to our fleet," said Mandy Ng, CEO of HK Express. "As an operator of the A320 Family, we are confident in the A321neo's game-changing ability to provide more capacity with greater sustainability. At HK Express, the A321neo is key in our efforts to reduce our impact on the environment."
"Airbus is proud to extend our relationship with the Cathay Pacific Group, and this new delivery represents a new milestone in our long relationship. The A321neo's performance and efficiency will allow HK Express to expand its network, while reducing its carbon footprint," said Anand Stanley, President Airbus Asia-Pacific.
HK Express' A321neo is powered by CFM International LEAP-1A engines and can seat up to 236 passengers in Airbus' award-winning Airspace cabin, which brings unique lighting displays, more personal space and a sleek design to improve passenger experience.
HK Express is an all-Airbus operator, with its current fleet comprising 27 A320 Family aircraft, including 11A321ceo, 10 A320neo, five A320ceo and its first A321neo.
The A321neo is part of the A320neo Family, which incorporates new generation engines and Sharklets, together delivering more than 20 percent fuel and CO2 savings, as well as a 50 percent noise reduction.
To date, the A320neo Family has received more than 8,600 firm orders from over 130 customers worldwide.
Google Banner Ad
BOEING [NYSE:BA] AND JAPAN AIRLINES (JAL) HAVE FINALIZED AN ORDER FOR 21 SUPER-EFFICIENT 737-8 JETS.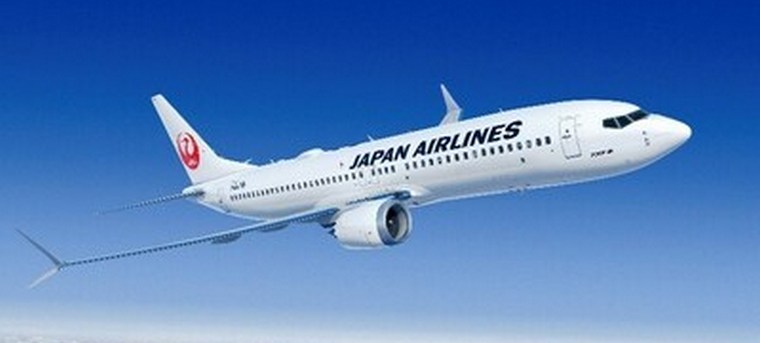 The versatile 737-8 will position JAL to strengthen its domestic and regional network as passenger traffic continues to return to pre-pandemic levels. JAL intends to begin introducing the airplanes into its fleet from 2026.

"We are delighted to select the Boeing 737-8, a member of the very latest 737 MAX family, to replace our Boeing 737-800s, which make up the largest proportion of the JAL Group's fleet," said Yuji Akasaka, president of Japan Airlines. "We look forward to carrying our passengers in the utmost safety and comfort and to moving closer to our 2050 carbon-neutral goals, thanks to a combination of these super-efficient aircraft, operational innovations and new fuel-saving technologies."
The 737 MAX will provide JAL with greater range and fuel efficiency, reducing both fuel use and carbon emissions by 15% compared to the airplanes the airline is replacing. In addition, the 737 MAX is a quieter airplane, creating a significantly smaller noise footprint than the airplanes it replaces.
"The integration of the new 737 MAX will provide JAL with greater efficiency across its short-haul network, as the airline continues to upgrade its world-class fleet," said Stan Deal, president and CEO of Boeing Commercial Airplanes. "Partnering with JAL to introduce 737-8s into its operations is the latest milestone in our longstanding relationship."
The 737 MAX family has the latest CFM International LEAP-1B engines, advanced technology winglets and other aerodynamic enhancements to improve performance. More than 50 airlines globally are operating over 900 737 MAX airplanes, which have made over 1.4 million revenue flights totalling more than 3.5 million flight hours since late 2020.
Google Banner Ad
LUFTHANSA OPENS NEW LOUNGES AT BERLIN AIRPORT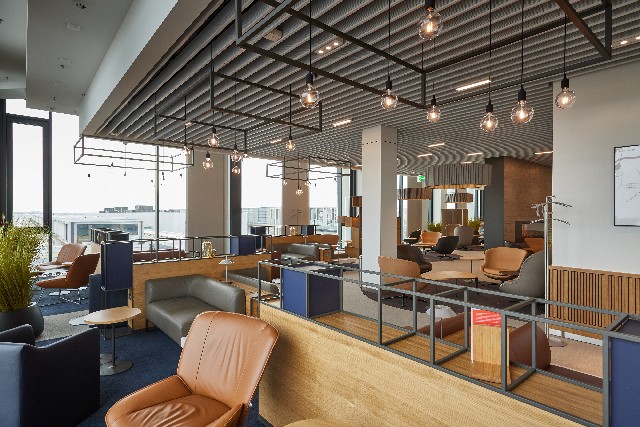 Lufthansa Group Business Class passengers, status customers and Star Alliance Airlines travellers with lounge entitlement who start their journey at the capital's Berlin Brandenburg Airport have reason to rejoice: On April 3, the new Lufthansa Senator Lounge and the new Lufthansa Business Lounge will open their doors there and impress with a completely new lounge design.



With its modern room concept and a steam fireplace, the Senator Lounge offers the best conditions for feeling good, relaxing and working. A new digital art concept invites lounge guests to help design the art in the lounge themselves via app.
In the new business lounge, guests can sit back comfortably in the TV club and enjoy classical music, concert broadcasts and films, or relax in one of the comfortable armchairs while taking a look at one of the high-quality coffee-table books.
No matter what time of day, tasty dishes are ready for the lounge guests. In the morning, there are various healthy breakfast options to choose from, and during the day, vegetarian and vegan dishes, among others - combined with a large selection of exclusive hot and cold drinks.
In addition, a separate retreat with plenty of privacy is available to HON Circle members.


Beech 18 and DC3 Rand Airport to AFB Swartkop


Google Banner Ad