Compiled by Willie Bodenstein



Google Banner Ad



THIS WEEK IN MIDWEEK UPDATE

The beginning of a new era: BRP-Rotax achieves new performance level with the launch of the Rotax 916IS/C aircraft propulsion system.
Piper leads general aviation again with connected aircraft management capabilities.
CubCrafters to offer new Rotax Powered Carbon Cub.
Lyte Aviation launches high-capacity hybrid Evtol Skybus.
Emirates selects Diamond Aircraft DA42-VI for flight training.
Hangar at AFB Durban back in use after refurbishment.
Nigerian Air Force confirms additional air assets are on the way.
Airbus achieves in-flight autonomous guidance and control of a drone from a tanker aircraft.
Eurofighter to secure 26,000 jobs in Spain until 2060.
NATO Support and Procurement Agency orders additional Airbus A330 MRTT.
Bose® A30 aviation headset has arrived.
Worldwide incidents and accidents - USA-Weather encounter and subsequent Ccllision into terrain, Bali Hai Helicopter Tours, Inc., Bell 206B.
This week in history - The International Civil Aviation Organization (ICAO) is officially founded in Montreal, Canada.
Bonus Video - Zenith 601 A2A shoot.







14
SACAA National Aviation conference Gauteng Venue TBA. For information contact: Charmeine Shibambo E-mail: shibamboc@caa.co.za

15
EAA Chapter 322 breakfast fly-in to Fly inn Estates. Contact Neil Bowden E-mail: airadventuresa@gmail.com

15
Robertson annual fly-in and breakfast Robertson airfield. Contact Alwyn du Plessis E-mail: boeredata@breede.co.za

15 &16
SAC Eastern Cape Regionals Wings Park airfield. Contact Annie Boon E-mail: chunge@mweb.co.za Cell 082 902 8614

19 to 22
AERO Friedrichshafen Germany. Contact Tobias Brezel E-mail: tobias.bretzel@fairnamic.com Cell: +49 1752313422

22
Elders Flight Brakpan Airfield. Contact Felix Gosher E-mail: felixgosher@gnmail.com Cell: 086 191 4603

27 April to 1 May
EAA National Convention Middelburg Airfield. Contact Neil Bowden E-mail: airadventuresa@gmail.com








4 to 8
NAC fly-away to Namibia. Contact Agnes Phillips E-mail: agnes.phillips@nac.co.za Cell: 082 893 3399

5 to 7
BONA BONA fly-in at the Bona Bona airfield and country lodge. Contact Christian E-mail: christian@vsg.co.za Cell 083 251 4573

6 to 7 May
SAPFA Speed Rally at Bona Bona airfield. Contact David le Roux E-mail: david@pilotinsure.co.za Cell 073 338 5200

5 & 7
Kuzuko Lodge and private game reserve RV fly-in safari. Contact E-mail: kuzuko@legacyhotels.co.za

5 & 6
SAAF Museum annual airshow AFB Zwartkops. Contact Maj. Ntshangase Cell: 083 410 1665

6
EAA Chapter 322 monthly gathering 07h30 EAA Auditorium Rand Airport. Contact Neil Bowden E-mail: airadventuresa@gmail.com

7 to 14
Sling Africa Tour: Departing from the Kalahari Bundu Bash led by James Pitman
Contact Shanelle Visagie E-mail: shanelle@slingaircraft.com

13
Lowveld airshow at Nelspruit airfield. Contact Naranda Leeuwner Cell: 072 447 5968 E-mail: Naranda.leeuwner@kishugu.com

16 to 19
Grain SA's NAMPO Harvest Day. Contact Wim Venter E-mail: wim@grainsa.co.za Tel: 086 004 7246

17 to 20
SAC National Aerobatics Championships Tempe airfield. Contact Annie Boon E-mail: info@anniesaviationcorner.com

20
New Tempe airshow Bloemfontein. Contact Conrad Botha E-mail: rowco24cc@mailbox.co.za Cell: 082 770 5505

19 & 20
SAGPA Gyro Fly in to Bona Bona Lodge. For more information contact Tommie Jordaan 08two 80two 3two21


25 to 28
SAPFA Presidents' Trophy Air Race Middleburg airfield Website: www.sapfa.co.za
Contact Iaan Myburgh E-mail: iaanmyburgh@gmail.com Cell: 082 449 2531







1 & 2
Drones and Unmanned Aviation Conference Birchwood Hotel. Contact Gerald E-mail: admin@bussynetadt.co.za Cell: 067 611 0365 or Byron E-mail: byron@bussynetadt.co.za Cell: 067 611 0365

1 to 4
RC Extravaganza at Henley Model airfield. Contact Emil Henrico E-mail: info@rcasa.org.za Cell: 082 962 2334

3
EAA Chapter 322 breakfast gathering 07h30 EAA Auditorium Rand Airport. Contact Neil Bowden E-mail: airadventuresa@gmail.com

3
Parys airshow. Contact Brendan Horan E-mail: rendan@creativespacemedia.co.za

10
EAA Young Eagles Day (Venue TBA) & EAA International Young Eagles Day. Contact Neil Bowden E-mail: airadventuresa@gmail.com

10
Newcastle Airshow. Contact Johan Pieters E-mail: johan@champ.co.za

11
Brakpan Aero Club Cobra Club and fly-in. Contact Clarissa E-mail: Clarissa@airborneaviation.co.za Cell: 074 113 2911

16
SAC Fundraiser event venue TBA. Contact Annie Boon E-mail: info@anniesaviationcorner.com

17
Maputo International Airshow on the waterfront. Contact Gavin Neil E-mail: gavin@haps.co.mz Cell: +258 84 391 7408

30 June to 2 July
EAA Taildraggers at Warmbaths airfield (Bela Bela). Contact Richard Nicholson E-mail: richard.nicholson1963@gmail.com








THE BEGINNING OF A NEW ERA: BRP-ROTAX ACHIEVES NEW PERFORMANCE LEVEL WITH THE LAUNCH OF THE ROTAX 916IS/C AIRCRAFT PROPULSION SYSTEM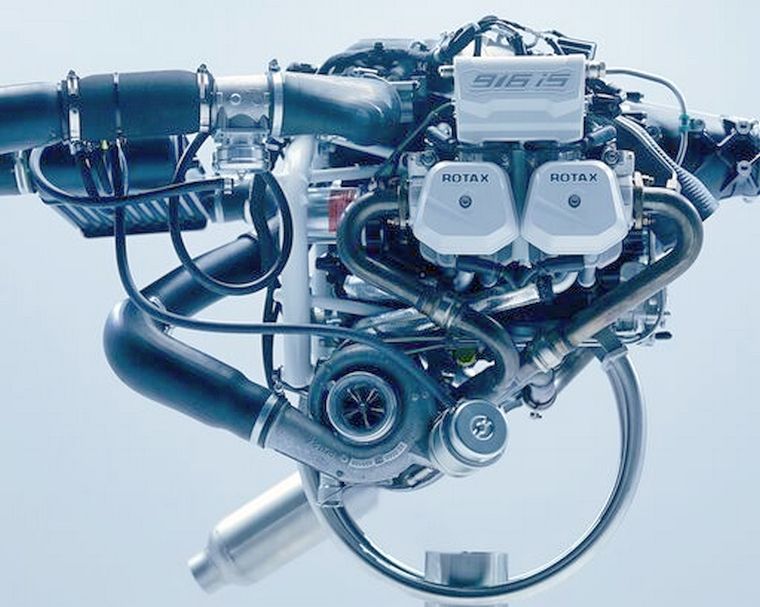 BRP-Rotax, a subsidiary of BRP Inc. (TSX:DOO; NASDAQ:DOOO), is proud to achieve a new level of performance with the launch its Rotax 916iS/c aircraft propulsion system, which makes it perfectly suitable for four-seater planes and for high performance two-seaters.



At 85.8 kilograms and a powerful 160 hp, the 916iS/c offers an unprecedented power-to-weight ratio in the light aircraft segment and is available with an impressive 24-volt option for more cockpit features and comfort. The Rotax 916iS/c made its debut today at the SUN 'n FUN Aerospace Expo in Lakeland, Florida, showcasing its power for the first time ever in a CubCrafters aircraft, a new customer of BRP-Rotax.
"The launch of the 916iS/c is yet another testament to our commitment to developing ground-breaking technologies and creating the most advanced propulsion systems for our customers. For us, it was crystal clear that we had to build on the success of the 915 engines. We can now seize new opportunities in the four-seat market segment with a perfectly mature product and thus continue our steady growth of recent years. With the 916iS/c, we are responding to unmet customer needs and living up to the innovation philosophy of our long-standing company," said Peter Ölsinger, General Manager, BRP-Rotax, and Vice-President, Sales, Marketing & Communications, Rotax Propulsion Systems.
Top performance and new opportunities
In addition, BRP-Rotax offers the 916iS/c as an alternative for IFR (Instrument Flight Rules) flights as well as for commercial flying, for example for flight schools and private pilots. The top performance of the 916iS/c allows for shorter take-off distances and steeper descent while maintaining maximum efficiency in cruise flight. For increased flexibility, the 916iS/c features multi-fuel technology (for MOGAS & AVGAS) which allows both classic engine fuel as well as aviation fuel.
In this class up to 160 hp, the new propulsion system features fully electronic iS technology for increased performance, greater efficiency and simplified maintenance and servicing. This means that engine selection for maintenance and repairs can be carried out via the BUD system Aircraft (BRP Utility and Diagnostic Software for Rotax Aircraft Engines), in a similar way to the automotive industry. As a testament to BRP-Rotax's confidence in this new propulsion system, the TBO (Time Between Overhaul) at product launch is 2,000 hours, which speaks to the value customers can derive from the engine.



PIPER LEADS GENERAL AVIATION AGAIN WITH CONNECTED AIRCRAFT MANAGEMENT CAPABILITIES



Piper Aircraft has frequently led the General Aviation industry by incorporating the newest technology into its product line-up. Examples include being the first manufacturer to certify Garmin's GNS 430, and more recently, Garmin's Collier award-winning Autoland technology. Piper Aircraft is committed to maintaining that leadership position by providing innovative, safety-enhancing technologies throughout its fleet. Today, Piper is pleased to announce a suite of connected aircraft management capabilities available on the G3000- equipped M600/SLS later this spring.


Those capabilities are enabled by Garmin's new PlaneSync™ technology, which includes a 4G LTE Cellular and Wi-Fi® datalink that streamlines pre-flight and post-flight activities. With PlaneSync™, M600 owners can remotely check key aircraft and flight planning information, including fuel quantity, aircraft location, oil temperature, battery voltage, the current METAR at the aircraft's location, and more via the Garmin Pilot™ application. PlaneSync™ technology also automatically downloads databases wirelessly while the aircraft is powered down and the owner is away, eliminating the need to manually update databases.
The latest M600/SLS will also include a host of additional updates to existing G3000 software, first previewed to Piper customers at NBAA-BACE 2022 in Orlando, FL. The updated software includes enhancements to the synthetic vision system, onboard weather radar, navigation, flight planning, checklists, weight and balance calculation capabilities, and stabilized approach monitoring. One of the most significant additions is the new 3D SafeTaxi™, which expands situational awareness with an advanced 3D depiction of the ground environment, including airport markers, buildings, and other position markings. Improved taxiway routing guidance provides both graphical and textual information, supporting the pilot at even the most complex airports. Additionally, M600/SLS customers will benefit from glide range ring functionality designed to improve situational awareness in the event of an engine power loss emergency.
"At Piper, we take pride in leading the general aviation industry in innovations inside and outside the cockpit," said Ron Gunnarson, Vice President of Sales, Marketing, and Customer Support. "We are grateful to continue to build on this tradition of excellence. Our M600/SLS customers will enjoy the convenience of being connected to their M600 and real-time aircraft status via their Garmin Pilot App."
About the Piper M600/SLS
The Piper M600/SLS with the HALO Safety System is the first general aviation aircraft certified with Garmin Autoland. The revolutionary system supports digital technology that safely lands the aircraft at the nearest suitable airport in the event that the pilot is incapacitated. Additionally, the GarminG3000 avionics suite in current-production M600/SLS aircraft includes auto throttle, Autoland, Emergency Descent Mode, Electronic Stability Protection, Surface Watch, SafeTaxi, all of which are designed to enhance the safe operation of the aircraft. Beyond the flight deck, the six-seat M600/SLS is powered by a Pratt & Whitney PT6A-42A 600 SHP engine. The aircraft has a maximum cruise speed of 274 ktas/507 km/h, a maximum range of 1,658 nm/2,748 km, and a standard useful load of 2,400 lbs/1,089 kg.

CUBCRAFTERS TO OFFER NEW ROTAX POWERED CARBON CUB



CubCrafters is introducing a new variant of its best-selling Carbon Cub aircraft. In development for international markets, the new model is called the Carbon Cub UL.

The company has invested in several new technologies to make the Carbon Cub UL even lighter and better performing than its predecessor, the Carbon Cub SS. The goal is a new airplane that features multi-fuel technology (MOGAS & AVGAS), fully meets ASTM standards, and carries 2 adult people with a full fuel load and a reasonable amount of baggage at a take-off weight of 600 kg (1320 lbs) and under.
Key to the development of the new aircraft is CubCrafters' collaboration with BRP-Rotax, which is launching their new 160 HP turbocharged engine on the Carbon Cub UL. The new 916 iS engine is lighter, more fuel efficient, and can produce more power than the normally aspirated CC340 engine on the Carbon Cub SS in higher density altitude scenarios.
"The Carbon Cub was first introduced in 2009 and has been an amazing aircraft for both CubCrafters and the entire backcountry community," stated Patrick Horgan, CubCrafters President and CEO. "It has redefined expectations industry-wide for what a light STOL aircraft should be. Now, we're reimagining the Carbon Cub by incorporating the latest in pre-preg composites, more titanium components, and innovative manufacturing techniques, along with the best new engine and avionics technologies for even more performance and versatility."
"The Carbon Cub UL is the culmination of years of investment in both human and economic resources, the hard work of our industry-leading team, and our dedication to research and development. We believe this aircraft will make a major contribution to unlocking the enormous potential of the international marketplace," added Horgan.
The production version of the new aircraft is slated to be initially built, certified, and test flown as a Light Sport Aircraft (LSA) at the CubCrafters factory in Yakima, Washington, but will also meet Ultralight category requirements in many international jurisdictions.
"The aircraft can remain in the LSA category for our customers in Australia, New Zealand, Israel, and even the United States, but it can also be deregistered, exported, and then reregistered as an Ultralight category aircraft in many jurisdictions in Europe, South America, and elsewhere," explained Brad Damm, Vice President of Sales and Marketing for CubCrafters. "This is a concept we've looked at for the last several years. Our kit aircraft program has always been strong in overseas markets, and now we are very excited to have a fully factory assembled and tested aircraft to offer to our international customers."
The UL concept of a lighter and even better performing version of the Carbon Cub for international markets was first seen earlier this month in Dubai, UAE. There, a technology demonstrator version of the aircraft was able to successfully land and take off again from a 27-meter diameter heliport that is suspended 56 stories above the ground on top of Dubai's iconic Burj Al Arab hotel as part of a recent Red Bull project that inspired audiences worldwide.
The first Rotax 916 iS powered Carbon Cub UL, an engineering development prototype, is on display and can be seen at the CubCrafters exhibit at Sun n' Fun. CubCrafters will be accepting deposits for the Carbon Cub UL starting at the show, and with the company's current backlog of new aircraft orders, the first consumer deliveries are expected in early 2025.



LYTE AVIATION LAUNCHES HIGH-CAPACITY HYBRID EVTOL SKYBUS.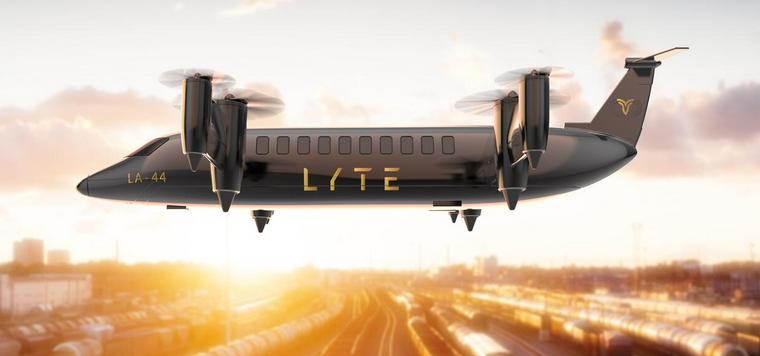 London-based LYTE Aviation recently revealed a radical design for the large-cabin tandem tilt-wing SkyBus aircraft. Initially, it will be powered by a hybrid combination of four turboprop engines and a quartet of hydrogen fuel cell electric motors. The company plans to switch eventually to an all-hydrogen propulsion system for an aircraft promising a range of 625 miles.


"The 40-seat capability of the SkyBus already stands out. ""We are catering primarily to passengers without luggage. They would travel for work and perhaps live 100 to 200 km away in some rural areas. They could jump on the SkyBus and go to work and come home without having to drive for an hour or two. It would bring rural and urban areas closer together. It's a similar concept to Hyperloop, so that's going to help passengers hop on and hop off." LYTE Aviation founder and CEO Freshta Farzam said.
Freshta Farzam, founder and CEO, LYTE Aviation, said the innovative aircraft will utilize a traditional airframe and tiltwing design. It will also come in two variations - one being called the SkyBus which will serve passengers. The other, known as the SkyTruck, will be geared towards cargo and have a maximum capacity of 4.5 tonnes.
Farzam said if everything goes to plan, a prototype of the eVTOL could be ready within two years. "The future face of regional aviation doesn't have to be complex and futuristic looking," Farzam said. Unlike other next-gen designs that have electric propulsion and heavy batteries, the project will be a tandem tiltwing design, with gearing allowing for forward flight and hover. "This simplification means that, subject to funding, a full-scale prototype could be ready within two years," she said.

EMIRATES SELECTS DIAMOND AIRCRAFT DA42-VI FOR FLIGHT TRAINING

Emirates Flight Training Academy (EFTA), operated by Emirates airline, is bolstering its current fleet with an order for three state-of-the-art twin engine training aircraft DA42-VI and its corresponding flight simulator from Diamond Aircraft.


The AUSTRO jet-fuel powered twin engine 4-seater DA42-VI will be the flagship for multi engine piston (MEP) training at Al Maktoum International-Dubai World Central Airport in support of the Emirates' National Cadet Pilot Programme.
Capt Abdulla Al Hammadi, Vice President Emirates Flight Training Academy, said: "Our new fleet from Diamond Aircraft is part of our larger strategic intent for our cadet programme. It helps us design a bridging MEP programme for cadets to gain more flying experience while progressing from a single engine to a light jet aircraft. It strengthens our offering and makes it more unique, rounded and robust. Our cadets will benefit hugely as they gain experience on three different types of aircraft, even before they're licensed. The new fleet also helps us go above and beyond on complying with the new GCAA guidelines. The DA42-VI is reliable, eco-friendly and a practical platform for MEP training. We're confident we've made the right choice."
"We are thrilled that our DA42-VI is the choice for Emirate's flight training. This, once again, solidifies the aircraft's position as the industry leading multi engine piston trainer," said Liqun (Frank) Zhang, CEO Diamond Aircraft Austria. "With Emirates we are adding another premier flight academy to our long list of renowned training operators and are looking forward to support them with the most advanced and eco-friendly aircraft available on the market today."
The 4-seat DA42-VI is the newest version of Diamond's technology leading light piston twin, the first certified general aviation piston aircraft to combine modern technology airframe, avionics, and power plants. Well over 1,100 DA42's have been delivered since its introduction, outselling all other certified piston twins combined. The all-composite DA42-VI is equipped with efficient, silent, clean and reliable 168 hp jet fuel AUSTRO engines AE300, Garmin G1000 NXi with 3-axis Automatic Flight Control System and optional electrically driven air conditioning. The DA42-VI is an excellent platform for Multi-Engine-Piston (MEP) training. With its unique combination of performance and utility, the jet fuel powered aircraft is designed to make transitioning from a single engine to a twin much easier. The aircraft generates fuel savings of up to 50% compared to conventional AVGAS powered twins and its panoramic canopy provides excellent visibility during all flight maneuvers.
Diamond Aircraft's flight simulation devices are exact replicas of the real Diamond aircraft, built with authentic aircraft parts, with real avionics, high-end visuals and OEM flight dynamic models for fidelity that is simply unsurpassed. The instrument panel is fitted with the original Garmin G1000 NXi avionics suite and standby instruments, allowing to train in a completely realistic environment. Diamond simulators are at the cutting edge of the industry to ensure the most sophisticated simulation training in preparation for advanced flight training.
Delivery of the aircraft is expected in the first half of 2023.

HANGAR AT AFB DURBAN BACK IN USE AFTER REFURBISHMENT
www.defenceweb.co.za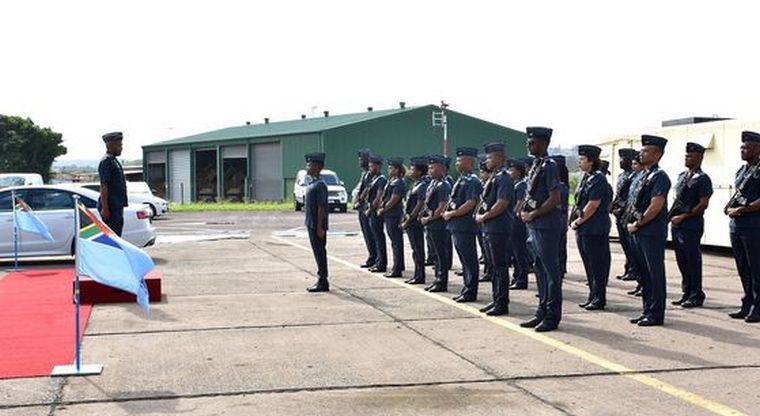 A refurbished hangar at Air Force Base (AFB) Durban indicates the lone SA Air Force (SAAF) base in KwaZulu-Natal is set to remain on site at what was Durban International Airport for the foreseeable future.

The refurbished hangar was taken back into service by SAAF Chief, Lieutenant General Wiseman Mbambo, on 24 March, with partner Transnet National Ports Authority (TNPA) principal project manager Johnny Mokheseng on hand.
TNPA said in a statement the handover made way for the parastatal's KZN Logistics Hub programme that aims to expand the capacity of the Port of Durban and the Port of Richards Bay. To implement expansion projects, portions of land, including property at the old Durban Airport site, had to be acquired or freed up for precinct development to take place. "It is for this reason the TNPA agreed to refurbish SAAF's helicopter service hangar," the parastatal said.
Refurbishment of the hangar, which cost R17 million and created 49 jobs, included existing offices, stores, electrical and mechanical works and replacing leaking roof sheets. The project was managed by COEGA Development Corporation.
"The SAAF has appreciated the impact that the developments at the Port of Durban will have, not only in so far as these will expand the ports and make them globally competitive, but also the ripple effect in altering the economic landscape of eThekwini, the province of KwaZulu Natal and South Africa," the TNPA said.
Mbambo, according to Ad Astra editor Captain Tebogo August, said it was "pleasing" to see "government institutions coming together to realise goals and objectives for the betterment of the people of South Africa. This is how we display our great sense of patriotism".
The hangar refurbishment started 13 months ago in February 2022 with a Transnet team and contractors doing refurbishment of the 15 Squadron servicing hangar. Work was done on an overhead crane, hangar doors, roof, pillars and flooring.
"Servicing of aircraft at AFB Durban from this day forward will occur at the correct place, with all the necessary resources. I assure you the work done here will make you proud and will be preserved accordingly as we Free the Eagle," Mbambo said when he took the facility back into service last week.
Any possible move of Air Force Base Durban away from what was once Louis Botha Airport was given short shrift by Mbambo when he visited AFB Durban in the wake of last year's floods. He said at the time the "strategy" of the base needed to be rethought and aligned with the Air Force's vision. "Quantification, expenditure and time allocation for projects, once again, is necessary to restore the base".
AFB Durban is home to 15 Squadron and its mixed Agusta A109 and Oryx fleet along with maintenance and administrative personnel as well as 508 Squadron providing security.
The lone SAAF Durban base remains the only aviation related occupant of what was once the province's international airport. The airport was replaced by King Shaka International north of Durban ahead of the 2010 FIFA Soccer World Cup.

NIGERIAN AIR FORCE CONFIRMS ADDITIONAL AIR ASSETS ARE ON THE WAY
Guy Martin www.defenceweb.co.za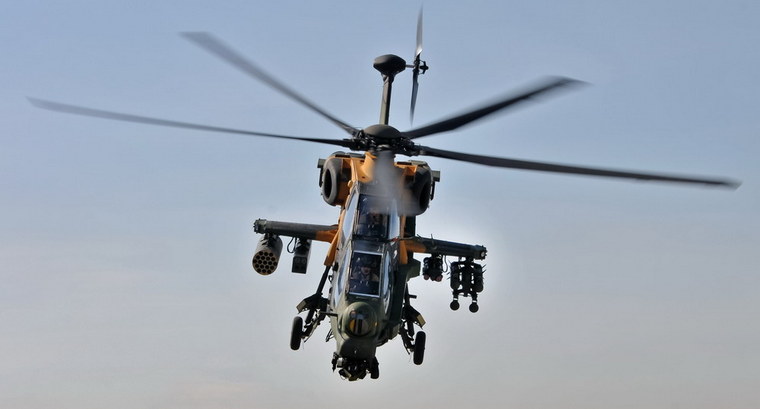 The Nigerian Air Force (NAF) has confirmed that over 50 new aircraft are being acquired for the service, including six T-129 attack helicopters and 24 M-346 multirole trainer jets.

The Chief of Air Staff, Air Marshal Oladayo Amao, earlier this year said the NAF is expecting the delivery of additional new platforms which the President has approved for the service. These include two Beechcraft King Air 360 transports, four Diamond DA-62 surveillance aircraft, three Wing Loong II unmanned combat aerial vehicles (UCAVs) and six T-129 ATAK attack helicopters.
He further disclosed that there are ongoing acquisitions of 12 Agusta A109 Trekker multi-role helicopters and 24 M-346 attack aircraft. The new aircraft would further boost NAF's air power employment and projection capabilities as well as air combat training, he said.
Amao was speaking during an operational visit to the Nigerian Air Force Institute of Safety and 209 Quick Response Group, Ipetu-Ijesa, Osun State. He stated that the NAF had recently been effectively using new assets in combat and these have been instrumental in defeating terrorists and insurgents.
Amao attributed the combat successes recorded by the NAF to the newly acquired JF-17 Thunder aircraft, A-29 Super Tucano aircraft and UCAVs. He maintained that the Nigerian military is winning the war against terrorism in the country, with the aid of these modem platforms. He emphasized that more still need to be done to completely decimate and flush out the remnants of terrorists still preying on soft targets.
Other branches of service are also getting new aircraft: on 7 March, MD Helicopters announced an order for an initial 12 Cayuse Warrior Plus helicopters for the Nigerian Army, and the Nigerian Navy has just taken delivery of the first of three A109SP helicopters from Leonardo Helicopters.
Briefing the media last month, Minister of Defence, Major General Bashir Salihi Magashi (rtd), noted that the Nigerian government has acquired 38 new aircraft since 2015, including ten Super Mushshak trainer aircraft, five Mi-35M attack helicopters, two Bell 412 transport helicopters, four A109 Power utility helicopters, two Mi-171E transport helicopters, three JF-17 Thunder multi-role fighters, 12 A-29 Super Tucano combat/trainer aircraft and numerous unmanned combat aerial vehicles (UCAVs).
The Nigerian Air Force, he said, also sustained reactivated previously unserviceable platforms to help in tackling insurgency, terrorism, armed banditry and other forms of criminality. These include 17 Super Puma, F-7Ni, EC139, Do 228, Mi-24V, Mi-35P, C-130H Hercules, L-39ZA and Alpha Jet aircraft.
Magashi added that the Nigerian Navy has received one AW139 and one A109SP (NN410, delivered in January 2023). Two more A109SPs will be delivered by year-end.

AIRBUS ACHIEVES IN-FLIGHT AUTONOMOUS GUIDANCE AND CONTROL OF A DRONE FROM A TANKER AIRCRAFT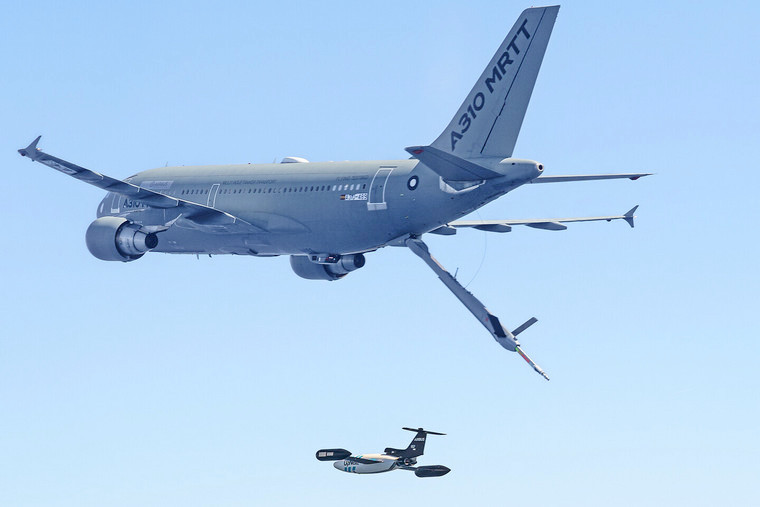 Airbus Defence and Space and the company's wholly-owned subsidiary, Airbus UpNext, have achieved in-flight autonomous guidance and control of a drone using an A310 MRTT.


In a first step towards Autonomous Formation Flight and Autonomous Air-to-Air refuelling (A4R), the technologies demonstrate a significant breakthrough for future aerial operations involving manned and unmanned assets.
These cutting-edge, 'Made in Europe' solutions could reduce crew fatigue and the potential for human error, as well as minimising crew-training costs and providing more effective operations.
"The success of this first flight-test campaign paves the way for developing autonomous and unmanned air-to-air refuelling technologies," said Jean Brice Dumont, Head of Military Air Systems at Airbus Defence and Space. "Even though we are at an early stage, we have achieved this within just one year and are on the right track for manned-unmanned teaming and future air force operations where fighters and mission aircraft will fly jointly with drone swarms."
Known as Auto'Mate, the technologies were integrated on an A310 MRTT flying testbed, which took off from Getafe, Spain, on 21 March, and on several DT-25 target drones, acting as receiver aircraft and flying from Arenosillo Test Centre (CEDEA) at Huelva, Spain.
Over the waters of the Gulf of Cadiz, the control of the drone transitioned from a ground station to the A310 MRTT, autonomously guiding the DT-25 to the in-flight refuelling position.
During almost six hours of flight test, the four successively launched receivers were sequentially controlled and commanded thanks to artificial intelligence and cooperative control algorithms, without human interaction. The different receivers were controlled and guided until a minimum distance of 150 feet (around 45 metres) from the A310 MRTT.
Auto'Mate Demonstrator technology focuses on three pillars: Accurate Relative Navigation to precisely ascertain the relative position, speed and attitudes between the tanker and the receiver; Intra-Flight Communication between platforms to allow information exchange among the different assets, increasing the autonomy of the system of systems; Cooperative Control Algorithms to provide guidance, coordination, consensus and collision-avoidance functionalities to the tanker and the receiver/s.
These pioneering technologies, developed by a European team from Spain, Germany and France, will continue to increase the capability gap among competitors, as well as being re-used in key technological projects, such as the Future Combat Air System (FCAS).
A second campaign is expected towards the end of 2023, exploring the use of navigation sensors based on artificial intelligence and enhanced algorithms for autonomous formation flight. In addition, there will also be two simulated drones flying in the vicinity of the A310 MRTT to demonstrate multi-receiver autonomous operations and collision-avoidance algorithms.

EUROFIGHTER TO SECURE 26,000 JOBS IN SPAIN UNTIL 2060




The Eurofighter programme will cumulatively secure 26,000 jobs in Spain until 2060, according to a recent study by PricewaterhouseCoopers (PWC) on the economic impact of the 'Halcon' and 'Quadriga' contracts for the country.

The study, which was funded by Airbus, together with the technical support of ITP Aero, and performed independently by PWC over a period of six months until March 2023, estimates that, during its life cycle, the manufacturing phase (2020-2030) and maintenance phase (2023-2060) of the Halcon and Quadriga programmes will create on average 657 jobs - direct, indirect and induced - per year, reaching a total of 26,000 positions by 2060. This equates to a total annual employment impact of 2.7% direct jobs in the Spanish aerospace sector.
Both Eurofighter Tranche 4 contracts are expected to contribute nearly €1.7 billion to Spanish GDP, with the manufacturing and maintenance of Halcon generating approximately €1.5 billion and the production of Quadriga making up the remaining €200 million.
The employment and economic contribution during both phases will generate a total tax collection of €430 million, from which €151 million will be direct contribution. Furthermore, for every euro collected directly, €2.8 of total tax revenue will be generated in the Spanish economy.
Signed in June 2022, the Halcon contract consists of the acquisition of 20 latest-generation Eurofighter jets to replace the ageing F-18 fleet operated by the Spanish Air Force on the Canary Islands.
The Halcon programme followed the Quadriga contract, signed in 2020, to deliver 38 new Eurofighter aircraft to the German Air Force (Luftwaffe), making Germany the country with the largest number of orders for Europe's biggest defence programme.
The Halcon programme will see the Spanish Eurofighter fleet grow to 90 aircraft, with the first delivery due in 2026, securing industrial production activity through to 2030. Quadriga secures production of the new Tranche 4 Eurofighter - currently the most modern European-built combat aircraft - until 2030, with a service-life well beyond 2060. Both programmes are decisive to guarantee national and European strategic autonomy in defence, when it matters most.
In total, the Eurofighter programme secures more than 100,000 jobs in Europe, which will be boosted through latest-generation aircraft, such as the Tranche 4, as well as in the future, through technological advances within the Eurofighter development.

NATO SUPPORT AND PROCUREMENT AGENCY ORDERS ADDITIONAL AIRBUS A330 MRTT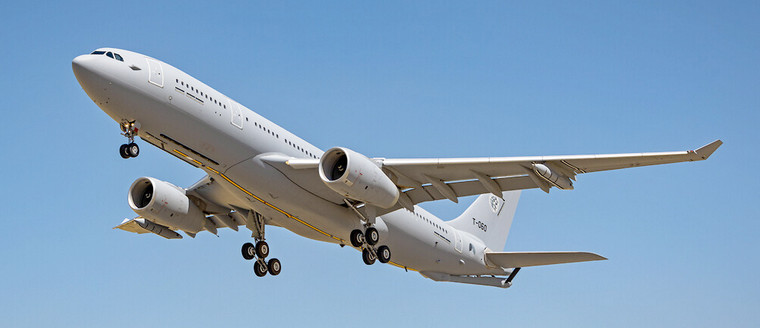 The NATO Support and Procurement Agency (NSPA) has ordered an additional Airbus A330 Multi-Role Tanker Transport (MRTT), increasing the Multinational MRTT Fleet (MMF) to 10 aircraft.


This announcement follows Belgium's decision to increase its number of hours in the programme with an additional 1,100 flight hours per year. The Multinational Multi Role Tanker Transport Fleet (MMF) provides strategic transport, air-to-air refuelling and medical evacuation capabilities to its six participating nations: Belgium, the Czech Republic, Germany, Luxembourg, The Netherlands and Norway. These Nations signed the Memorandum of Understanding that enables them to share costs proportionally according to the national commitment of flight hours per year.
"Since the arrival of the first aircraft in 2020 and especially since the beginning of the war in Ukraine, the MMF is protecting European sovereignty and showing its capabilities as a multirole tanker," said Jean Brice Dumont, Head of Military Air Systems at Airbus Defence and Space. "With this new order, NSPA has already acquired one out of four optional MRTTs requested beyond the nine aircraft contracted earlier, demonstrating the level of customer satisfaction."
MMU already operates seven A330 MRTTs and reached Initial Operational Capability ceremony on March 23rd. Full Operational Capability is expected in mid-2024.
Its success relies on the excellent cooperation between NATO, the participating nations and industry. The programme also stands as an example on how nations can cooperate, pooling and sharing resources to get ongoing access to state of the art capabilities.
The unit has been deployed in NATO's Eastern Flank, as well as for the evacuation of Afghanistan civilians and refugees and for multinational exercises in the Indo-Pacific region with the German Air Force, among other missions.
Two of the tankers yet to be delivered are expected to enter service in 2024, while this new aircraft will arrive at the end of 2026. The MRTTs from MMF operate from MMU Main Operating Base (MOB) in Eindhoven (Netherlands) and the Forward Operating Base (FOB) in Cologne (Germany).

BOSE® A30 AVIATION HEADSET HAS ARRIVED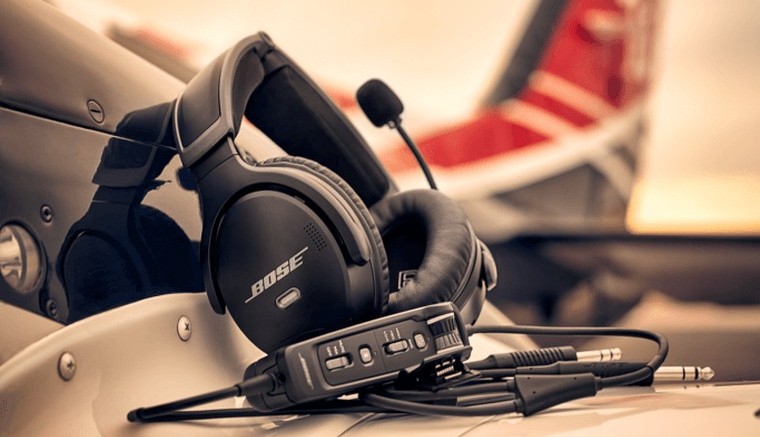 The A30 is the most comfortable, full-featured, around ear active noise cancelling headset to date. It features the best balance of attenuation and audio clarity of any headset on the market. Its optional Bluetooth® interface and three selectable modes of active noise cancellation with talk-through communication offer versatility for pilots across all aircraft. It has a sleek, modern design and is made with materials chosen for strength and durability to ensure stability over hours of use.


The A30 is engineered to provide a new level of performance without the usual bulk and clamping force of typical headsets. Additionally, it is FAA/EASA TSO-C139a certified, and available in six different plug configurations with many other cable and microphone types.
The A30 sets the bar for active noise cancellation. With several technological firsts and patents in the aviation industry, this headset represents improvements in comfort, noise reduction and capability not found in any other product.

KEY CUSTOMER BENEFITS

Improved around-ear comfort and stability with quality materials, low clamping force and dedicated left and right ear cups.
The best balance of quiet, comfort and audio clarity Bose has ever produced with three modes of user selectable acoustic noise cancellation for a range of noise reduction in various scenarios and aircraft.
Optimized audio for enhanced communications with or without an intercom or hot mic system.
Durable and robust design made to endure the wear and tear of everyday use in environmental extremes.
Small and lightweight (14.2 ounces/404 grams on head).
Choice of electret or dynamic noise cancelling microphones for clear transmissions (dependent on aircraft ICS type).
Side-swappable boom microphone and down cable - no tools required.
Tap control for talk-through communication.
Bluetooth® capabilities for wireless audio connections to EFBs and cell phones (select models).
Bypass communications mode provides primary ICS audio with or without power to the headset.
Five-year limited warranty with acclaimed service.
Built to latest ARINC standards and TSO/ETSO C139a certified.
Available in dual plug, LEMO (6 pin), XLR (5 pin) and U174 variants, as well as U384 and other connectors becoming available in the upcoming year for GA, commercial and military customers.






USA-Weather Encounter and Subsequent Collision into Terrain, Bali Hai Helicopter Tours, Inc., Bell 206B

On September 24, 2004, about 1642 Hawaiian standard time, a Bell 206B helicopter, N16849, registered to and operated by Bali Hai Helicopter Tours, Inc., of Hanapepe, Hawaii, impacted mountainous terrain in Kalaheo, Hawaii, on the island of Kauai, 8.4 miles northeast of Port Allen Airport, in Hanapepe.
The commercial pilot and the four passengers were killed, and the helicopter was destroyed by impact forces and postimpact fire. The nonstop sightseeing air tour flight was operated under the provisions of 14 Code of Federal Regulations Part 91 and visual flight rules with no flight plan filed. Instrument meteorological conditions prevailed near the accident site.
The safety issues discussed in this report include the influence of pilot experience and operator scheduling on in-flight decision-making; the lack of FAA oversight of Part 91 air tour operators; the need for national air tour safety standards; and the lack of direct FAA surveillance of commercial air tour operators in Hawaii.



South Africa, Kraaifontein, Western Cape: A Cape Town Flying Club Piper PA-28-140 Cherokee Cruiser with two on board sustained substantial damage when it was involved in an accident in Kraaifontein, South Africa. One pilot sustained serious injuries and the other pilot sustained moderate injuries.
Mozambique near, Chiboene: A Cessna U206F Stationair, registration ZS-JOV, sustained substantial damage in a forced landing near Chiboene, Mozambique. The three people onboard survived with unspecified injuries. Preliminary information indicates the pilot contacted the local ATC to inform him about a low fuel situation. Contact with the airplane was lost shortly after that.
Ukraine: A Ukrainian Air Force Sukhoi Su-27 apparently crashed after it was hit by an Iranian Shahed 136 drone. The pilot did not survive.
USA, East of the Forest Lakes, Shelby County, AL: An AMC H130 (EC 130T2), Lifesaver 4, was responding to a call-out when it crashed near Chelsea, 0.5 miles east of the Forest Lakes, Shelby County, Alabama. One crewmember died at the scene and two others were taken to hospital, where another crewmember died. The helicopter is written off.
Switzerland, Lommis Airfield: An Aquila A211GX (AT01-100C) suffered engine problems and failed to take off at Lommis Airfield (LSZT), Thurgau. The aircraft overshot the runway, came to rest in a grass area and was destroyed by fire. The female trainee pilot (17) suffered minor injuries and the instructor (63) was not injured.
USA, Telluride Regional Airport, Telluride, CO: A Beechcraft 35 Bonanza, sustained substantial damage in a runway excursion at Telluride Regional Airport (TEX/KTEX), Telluride, Colorado. The pilot and two passengers were not injured. Preliminary information indicates the airplane was landing on runway 27 when it skidded off the runway, striking a snowbank and flipping over. At the time of the accident, winds were from 150° at 18 knots, gusting 44 knots.
USA, near Cadiz, Trigg County, KY: Two US Army Sikorsky HH-60 Blackhawks, operated by the 101st Airborne Division, collided near Highway 68, near Cadiz, Trigg County, Kentucky. All five and four occupants died and both helicopters were destroyed. The crewmembers were flying two HH60 Blackhawk helicopters during a routine training mission when the incident occurred.

USA, Will Rogers World Airport, Oklahoma City, OK: A Cessna 550 Citation II jet, N550DW, conducted an emergency landing at Will Rogers World Airport (OKC/KOKC), Oklahoma City, Oklahoma. The pilot and three passengers were not injured.
The flight was destined to Oklahoma City-Wiley Post Airport, OK (PWA) and made a hard landing and a bounce on runway 35R at 12:26 LT. The right main wheel was damaged after striking runway signs. The pilot then performed a go around and diverted to Will Rogers World Airport (OKC/KOKC), Oklahoma City, OK and landed at 12:50 LT.
The News4 channel helicopter captured the approach and landing on live video. During the approach to runway 35L at Will Rogers World Airport (OKC/KOKC), Oklahoma City, OK the right main landing gear tire appears to be flat, and the landing gear door is seen dangling around. On touchdown, the left main landing gear tire burst and started emitting white smoke. The aircraft struck one runway light during the landing sequence before coming to a stop to the left of the main centerline.




4 APRIL 1947

The International Civil Aviation Organization (ICAO) is officially founded in Montreal, Canada. It is an intergovernmental organization, established to regulate air transportation on a worldwide basis, its authority restricted only by the number of signatory nations.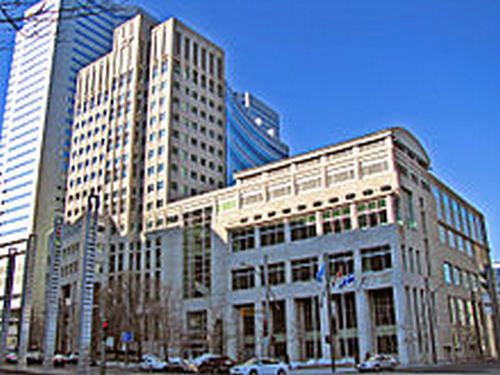 The forerunner to ICAO was the International Commission for Air Navigation (ICAN).[2] It held its first convention in 1903 in Berlin, Germany, but no agreements were reached among the eight countries that attended. At the second convention in 1906, also held in Berlin, twenty-seven countries attended.[4] The third convention, held in London in 1912, allocated the first radio callsigns for use by aircraft. ICAN continued to operate until 1945.
Fifty-two countries signed the Chicago Convention on International Civil Aviation, also known as the Chicago Convention, in Chicago, Illinois, on 7 December 1944. Under its terms, a Provisional International Civil Aviation Organization was to be established, to be replaced in turn by a permanent organization when twenty-six countries ratified the convention. Accordingly, PICAO began operating on 6 June 1945, replacing ICAN. The twenty-sixth country ratified the convention on 5 March 1947 and, consequently, PICAO was disestablished on 4 April 1947 and replaced by ICAO, which began operations the same day. In October 1947, ICAO became an agency of the United Nations under its Economic and Social Council (ECOSOC).
In April 2013, Qatar offered to serve as the new permanent seat of the Organization. Qatar promised to construct a massive new headquarters for ICAO and to cover all moving expenses, stating that Montreal "was too far from Europe and Asia", "had cold winters", was hard to attend due to the Canadian government's slow issuance of visas, and that the taxes imposed on ICAO by Canada were too high. According to The Globe and Mail, Qatar's invitation was at least partly motivated by the pro-Israel foreign policy of Canadian Prime Minister Stephen Harper. Approximately one month later, Qatar withdrew its bid after a separate proposal to the ICAO's governing council to move the ICAO triennial conference to Doha was defeated by a vote of 22-14.

Zenith 601 A2A shoot


Google Banner Ad