09.04.2023



Google Banner Ad



In this, our new series, we will be sharing some of the anecdotes of a couple of our female flight instructors, charter and contract pilots as well as other interesting female aviation personalities.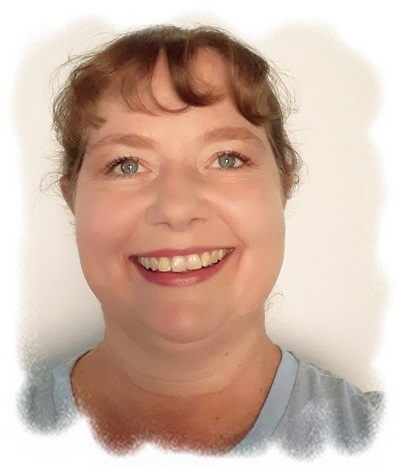 Christmas came early this year, or so I thought as I walked into the cockpit of a Boeing 737 for the first time at the age of eight. I decided there and then, that when I grow up, I would love to work in such a beautiful office with its amazing view for the rest of my life.
At the age of 19 I did my intro flight accompanied by my mom. The first thing I told her when we landed, is that I know what I want to do for the rest of my life - fly.
I started my training at NAC, who then did ab-initio training. Anthony King and Hugo Bess were my instructors on the Cherokee or then better known as the 'tjorrietjie' 140 and then did my conversion onto the Cessna 172.
Lanseria still had two runways, 06 Left and 06 Right. 06 Left was the longer runway of the two. One day, during solo circuits, I was cleared for the touch and go on runway 06 Left. I bounced that C172, with its spring-leave undercarriage, the whole length of that runway. Eventually the ATC, very nonchalantly asked: "Mam, are you planning to land here at some point?"
Google Banner Ad
I completed my night rating at Lanseria and then moved to Brakpan Benoni Flight School, (Airborne Aviation today).
The legendary Seymore Lugg, better known as Sluggy was the CFI. He is one of the colourful characters of aviation, with the patience of a saint. I did my Commercial Pilots Licence and Instructor rating at Brakpan and worked there as an instructor for a while.
It was customary on hot, summer Sunday afternoons, after a hearty roadhouse meal that Slugggy and Glenn would retire to the cool flight school reception area. Sluggy would push his characteristic little blue hat over his eyes saying, "I'm just resting my eyes for a bit." That's Sluggy.
From Brakpan I moved onto FTC of Africa, another flight school based in Grand Central, where I instructed while doing part time charter work for Madikwe Charters. I flew ZS-OWD, a Cessna 210. She was normally aspirated but a beautiful workhorse.
I still remember a flight, shortly before Valentines Day, that I had to do. OWD was packed to the rafters with flowers that I had to fly to the Lodge. She smelled absolutely amazing!
Regularly I had to land at sunrise at Madikwe to fly passengers out who needed to be at Johannesburg International (now OR Thambo International), early.
One, particularly chilly winters morning, I was busy with the pre-dawn departure, pre-flight with frozen fingers when the Koos, the owner of Etalie Lodge gave me a call to check if I was still alive. All I could stutter through chattering teeth was that coffee would be nice. When I landed at Madikwe, Koos was there waiting for me with steaming mug of coffee and a delicious rusk. I flew his clients out that morning with a big smile, warm as toast.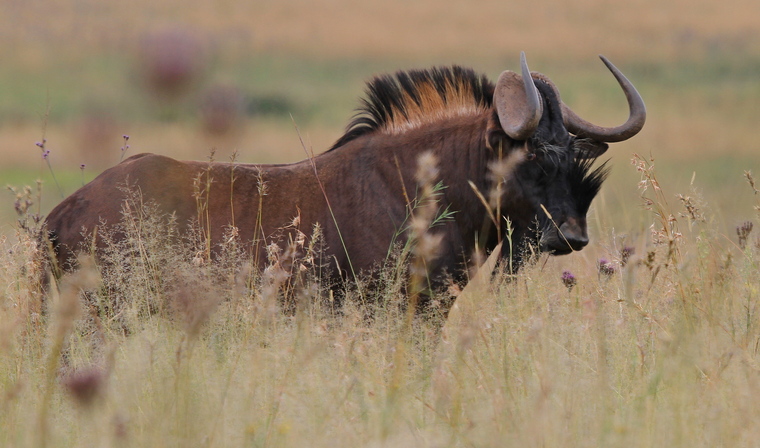 Madikwe Game reserve, at that stage, had only the one runway (now Madikwe West), which was a short, dirt runway quite close to the hill. It had quite a few clumps of the trees in the area. In one of those clumps was a resident Gnu (Blouwildebees) who has decided that it was the ideal spot for some plane spotting. While we were busy doing prefights and loading passengers, he would stand in the clump of trees snorting and kicking up dust. Then, as one would start taxing out with your load of passengers for the morning, he would come trotting along as if he wanted to inspect the aircraft, just to make sure you did a decent job of your pre-flight. Once you have done your engine run-ups and you are almost ready for departure, he would trot ahead. Just as you start the take-off roll, he would dart cross the runway right in front of you.
Google Banner Ad
The game rangers knew about his antics and would try to head him off. They were successful - most of the time.
His other favourite trick was to wait for you on the runway when you come in for your landing. I once had to go around five times! Eventually one of the passengers asked me if I had a problem landing the aircraft. I had to show him the culprit that caused the obstruction.
Madikwe is also well known for its amazing elephant population. On one of our flights there, OWD had to spend the night in the open. When I, returned to the aircraft the next morning, I discovered that OWD was filthy. At a closer inspection, I found that there were little elephant trunk marks on the windows, on the doors, on the wings and around antennae. It soon became clear that our visitors had examined the aircraft, very carefully without damaging anything. Luckily it was nothing a bottle of water and a rag could not fix.
Google Banner Ad
In general, the passengers accepted me as their pilot. However, sometimes, there was the odd one that didn't. One day, this family arrived. The gentleman insisted on seeing the pilot. I introduced myself but he flatly refused to accept that I was the pilot for the day. There was another gentleman in the office, so I asked him to give me a hand. He introduced himself and helped to carry and load the bags. We boarded. The reticent gentleman's eyes nearly popped out when he saw me, with a cushion behind my bum so that I could reach the pedals, taking the pilots seat and my kind male helper disappearing over the apron.
I flew them to Madikwe and he was completely satisfied with the flight.
On the other hand, I have had guys who would flatly refuse to fly with anybody else but me.
This was the start of many adventures, laughs and wide eye moment that took me through Africa and some of the most prestigious game reserves of Southern Africa.
Our next adventure takes us into the world of flight instruction, with all the grey hair, heart stopping moments and laughs.



Balloons at Bill Harrops 2021


Google Banner Ad