Compiled by Willie Bodenstein



Google Banner Ad



THIS WEEK IN MIDWEEK UPDATE
Aviation legend Joggie Prinsloo passed away.
SAAF Boeing 707 spares up for sale.
Uganda commissions first locally overhauled Mi-24.
Japanese Engineering Company Taiho pre-orders SkyDrive's SD-05 eVTOL.
Textron Aviation celebrates milestone 400th delivery for Cessna Citation CJ4 Gen2.
Lobo Leasing and HeliOperations have entered into a LOI to lease one Pipistrel Nuuva V300 unmanned cargo aircraft.
Airbus Helicopters introduces first American-made military versions of the H125.
Embraer launches the A-29N Super Tucano in NATO configuration.
Worldwide Incidents and Accidents - AOPA; accident case study, into thin air.
This week in history - Flying a Nieuport 28 fighter, the top-scoring American ace of World War I, Eddie Rickenbacker, scores his first victory, shooting down a German Pfalz D.III fighter .
Bonus Video - Bethlehem 3 May 2013 RV10 with Izak Venter left seat and Joggie Prinsloo (RIP) right seat.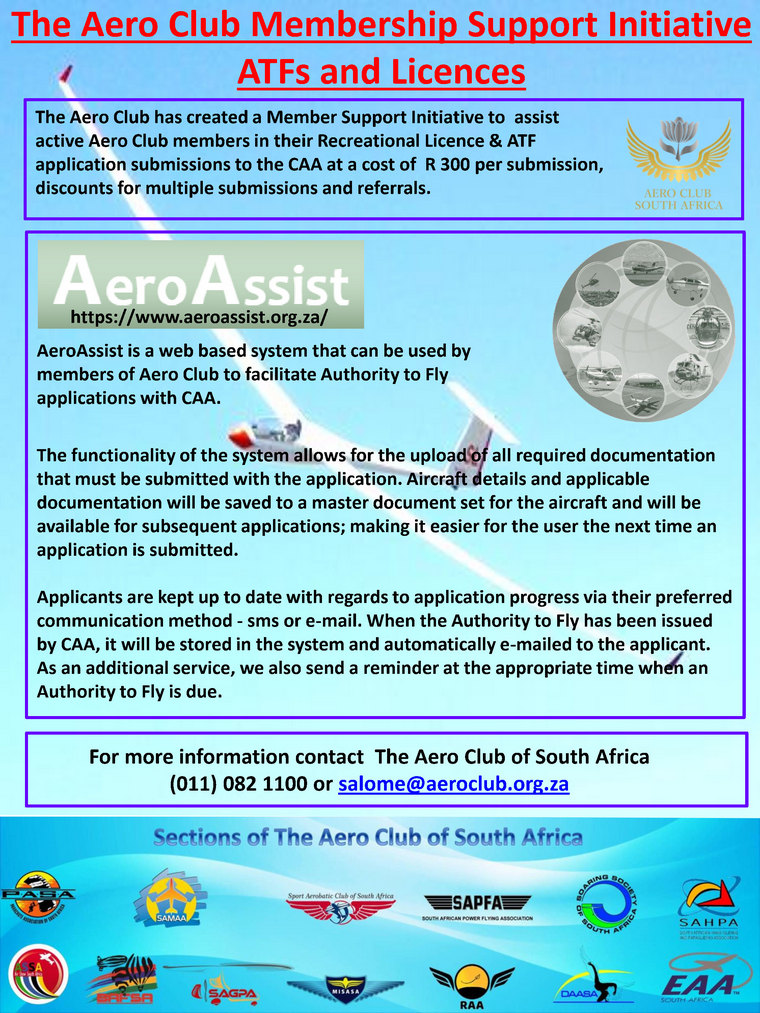 4 to 7
Kalahari Bundu Bash Adventure Koppieskraal Pan. Contact Cell: 078 459 2636 or 054 331 3534 E-mail: kbb@rafsa.co.za

4 to 8
NAC fly-away to Namibia. Contact Agnes Phillips E-mail: agnes.phillips@nac .co.za Cell: 082 893 3399

5 to 7
BONA BONA fly-in at the Bona Bona airfield and country lodge. Contact Christian E-mail: christian@vsg.co.za Cell 083 251 4573

5 & 7
Kuzuko Lodge and private game reserve RV fly-in safari. Contact E-mail: kuzuko@legacyhotels.co.za

5 & 6
SAAF Museum annual airs how AFB Swartkops. Contact Maj. Ntshangase. Zero 8 three four one 0166 five

6
EAA Chapter 322 monthly gathering 07h30 EAA Auditorium Rand Airport. Contact Neil Bowden E-mail: airadventuresa@gmail.com

6 to 7
SAPFA Speed Rally at Bona Bona airfield. Contact David le Roux E-mail: david@pilotinsure.co.za Cell 073 338 5200

13
Lowveld Airshow at Nelspruit airfield. For more info contact Johan@kishugu.com

7 to 14
Sling Africa Tour: Departing from the Kalahari Bundu Bash led by Mike and Sue. Contact Shanelle Visagie E-mail: Shannelle@slingairctaft.com

16 to 19
Grain SA's NAMPO Harvest Day. Contact Wim Venter E-mail: wim@grainsa.co.za Tel: 086 004 7246

17 to 20
SAC National Aerobatics Championships Tempe airfield. Contact Annie Boon E-mail: info@anniesaviationcorner.com

18 & 19
Orion training, tech, drones and unmanned aviation conference. Contact Thabo Ndimande E-mail: thabo@orion-training.co.za Cell: 072 663 2724

19 to 20
SAGPA Fly in to Bona Bona. For more info contact Tommy Jordaan 082 8zero2 322one
19 to 21

Zebula Fly In. No landing fees for the weekend. For more information contact info@efaf.co.za or go to www.zebula.co.za

20
New Tempe Airshow Bloemfontein. Contact Conrad Botha E-mail: rowco24cc@mailbox.co.za Cell: 082 770 5505

20 May
SAA Museum Hobby and Collectables Fair Rand Airport. Contact E-mail: events@saamuseum.co.za Cell: 076 879 5044

25 to 28
SAPFA Presidents' Trophy Air Race Middleburg airfield Website: www.sapfa .co.za Contact Iaan Myburgh E-mail: iaanmyburgh@gmail.com Cell: 082 449 2531






1 & 2
Drones and Unmanned Aviation Conference Birchwood Hotel. Contact Gerald E-mail: admin@bussynetadt.co.za Cell: 067 611 0365 or Byron E-mail: byron@bussynetadt.co.za Cell: 067 611 0365

1 to 4
RC Extravaganza at Henley Model airfield. Contact Emil Henrico E-mail: info@rcasa.org.za Cell: 082 962 2334

3
Kroon Fly-In. Farmers and Flea Market. Contact Marius 08three 4one966one3 or Kevin 61one00eight956one

3
EAA Chapter 322 breakfast gathering 07h30 EAA Auditorium Rand Airport. Contact Neil Bowden E-mail: airadventuresa@gmail.com

3
Parys Airshow. Contact Brendan Horan E-mail: brendan@creativespacemedia.co.za

10
EAA Young Eagles Day (Venue TBA) & EAA International Young Eagles Day. Contact Neil Bowden E-mail: airadventuresa@gmail.com

10
Newcastle Airshow. Contact Johan Pieters E-mail: johan@champ.co.za

9 to 11
EAA Convention. Middelburg Airfield. Rsvp@eaa.org.za
11

Brakpan Aero Club Cobra Club and fly-in. Contact Clarissa E-mail: Clarissa@airborneaviation.co.za Cell: 074 113 2911

15
Virginia Airport Air Show, Durban. Brendan Horan E-mail: brendan@creativespacemedia.co.za

16
SAC Fundraiser event venue TBA. Contact Annie Boon E-mail: info@anniesaviationcorner.com

17
Maputo International Airshow on the waterfront. Contact Gavin Neil E-mail: gavin@haps.co.mz Cell: +258 84 391 7408
30 June to 2 July

EAA Taildraggers at Warmbaths airfield (Bela Bela). Contact Richard Nicholson E-mail: ichard.nicholson1963@gmail .com








AVIATION LEGEND JOGGIE PRINSLOO PASSED AWAY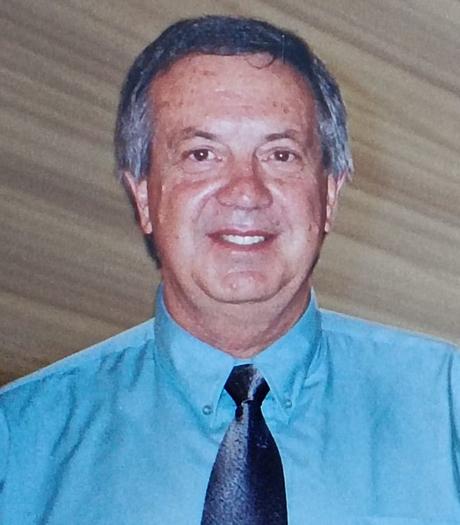 Dear Friends, it is with great sadness that we have to inform you of the passing on 1 May of our dear friend and the legendary pilot, Oom Joggie Prinsloo as he was affectionately known.
He battled with a lot of health issues recently and was in the frail care section of the 7 Dams Retirement Village in Bloemfontein at the time of his passing where he received the best possible care.
We are busy with arrangements for a memorial service and will communicate details in this regard as soon as possible.
Regards
Stanley Schimper 083 557 6120
Stef Schimper 083 709 5002




SAAF BOEING 707 SPARES UP FOR SALE
www.defenceweb.co.za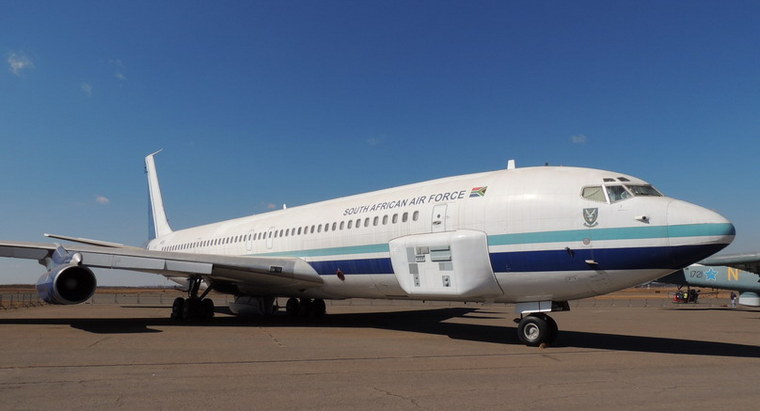 Armscor's Defence Disposal Solutions (DDS) is inviting offers for "spares" for decommissioned Boeing 707s once used as electronic warfare and aerial refuelling platforms by the SA Air Force (SAAF).

The four-engined aircraft were acquired in March 1982 with the last operational flight in July 2007 to Bujumbura, Kinshasa and Kindu with Air Force Base (AFB) Swartkop and the SAAF Museum the final stop for Boeing 141, the last of three in November the same year.

Doubts about the condition of remaining spares, in the light of no flights for over 15 years, would be concerning to potential buyers, military aviation analyst and publisher of the Unofficial SAAF Website, Dean Wingrin, told defenceWeb.



He emphasised he had no knowledge of what spares and in which quantities the SAAF holds adding at least some items may be under time certification limits.
"These must surely have expired by now. Many, if not most, items would have to be inspected and re-certified prior to use. Other items may contain rubber seals and other perishable components and these may need to be replaced. Items containing fluids also need to be carefully inspected prior to use to ensure it [the fluid] was correctly inhibited," he said.
Another factor to be taken into account is the conditions under which spares earmarked for sale were - and are - stored.
"Ideally, spare parts should be stored in a dust free, low humidity and well-ventilated warehouse with no direct sunlight, harsh lighting or damp. Rodents and birds are - of course - a no-no. Given storage conditions provided for operational and standby equipment in the SANDF (SA National Defence Force), it is doubtful these spares would have been prioritised for correct storage conditions," Wingrin said.
Another potential problem is soldering in electronic components. "Over time it probably has become brittle resulting in equipment not working or causing an error."
The final problem area he sees is all the necessary supporting paperwork.
"Without it replacement parts cannot be used on a flying aircraft," he said adding "given the extended time sitting on shelves, I'd say 'buyer beware'".



UGANDA COMMISSIONS FIRST LOCALLY OVERHAULED MI-24
www.defenceweb.co.za




The Uganda People's Defence Force (UPDF) has reached a significant milestone regarding the domestic maintenance of its fleet after President Yoweri Museveni commissioned the first locally overhauled Mi-24.


Museveni on 18 April attended a ceremony at Nakasongola Air Base, where he inspected the first Mi-24P to be overhauled in Uganda, by Russian company Proheli International Services Limited. The aircraft was seen fitted with new dust filters, indicating possible foreign deployment. The aircraft was also upgraded for day and night operations and "will be used to curb the persistent cattle rustling and during other operations against terrorists in the region," the UPDF said.
The Chief of Staff - Air Force Brigadier General David Gonyi - said the new facility - commissioned in January 2022 - will improve on the turnaround time taken to repair a helicopter as instead of three years, it took one year and three months to overhaul the first Mi-24. Locally overhauling the aircraft reduced the cost of transporting equipment, generated revenue, and provided employment to Ugandans (about 200 local workers currently) and facilitated industrial training for Air Force personnel. "With this facility, serviceability in the Air Force will increase and thus increase on combat readiness," he explained.

Museveni said the helicopter overhaul "is another example of our excellent and longstanding relations with Russia, based on a convergence of interests that continue to bear logical dividend for Africa and Russia. I thank the Russian government for not objecting to our cooperation but supporting it. I also thank NEC and Luwero Industries for enthusiastically taking advantage of this good will and building this capacity."
"I saw the potential of convergence of interests. We have no problem with Russia and vice-versa," said Museveni. "I thank the Russian Government for supporting us and building the Mi-24 facility."
He also appealed to Proheli to include the overhaul of the Sukhoi aircraft, adding that the latter will benefit from the broad African market using both Mi-24 and Sukhoi aircraft. The UPDF's air wing operates Sukhoi Su-27 multirole fighters, as does Eritrea and Ethiopia.
National Enterprise Corporation (NEC), the production and commercial arm of the UPDF, entered into the joint venture with Proheli to set up the Mi-24 maintenance, repair and overhaul (MRO) facility.
According to the Chief Executive Officer of Proheli, Valerii Copeichin, the facility intends to be a one-stop centre for helicopter MRO, grow local human resources, manufacture electronic software for helicopters, and intends to manufacture a Ugandan-made helicopter using local manpower. "We are determined to work together with the UPDF to stabilize Uganda's defence," he said, adding the overhaul of Sukhoi aircraft will soon be an addition to the Nakasongola facility, which at present can overhaul Mi-8/17 and Mi-24 helicopters.

The UPDF has about a dozen Mi-24/35 attack helicopters in service along with several Mi-8/Mi-17s, several AB 206 Jet Rangers, half a dozen Bell 205s, and a couple of Bell 212 helicopters. Five refurbished Huey II helicopters were delivered from 2017. Uganda ordered six Mi-28 attack helicopters from Russia in 2020, and three were delivered last year.
Uganda is making great strides in growing its military industrial base and becoming more independent. NEC, in partnership with the United Arab Emirates' Streit Group, in July 2022 opened an armoured vehicle factory (NEC-Streit Uganda Ltd).
In August 2018 Uganda officially launched an Armoured Vehicle Manufacturing and Assembly Facility in Maga Maga. Its first product was the Mamba-based Nyoka armoured personnel carrier, created in collaboration with South Africa's Twiga Services and Logistics via its Ugandan sister company Impala Services and Logistics.
In October 2021, the UPDF commissioned the locally manufactured Chui (Leopard) infantry fighting vehicle (IFV), which is based on Twiga's Nyati. The Chui is manufactured by the Armoured Vehicle Manufacturing and Assembly Facility.

JAPANESE ENGINEERING COMPANY TAIHO PRE-ORDERS SKYDRIVE'S SD-05 EVTOL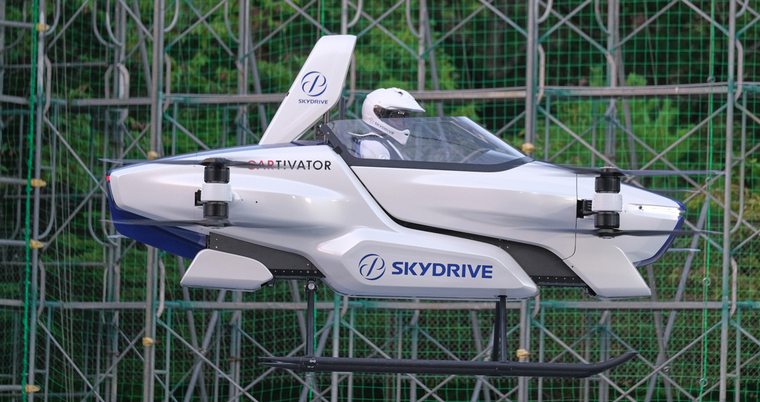 Founded in July 2018, SkyDrive Inc. is an electric vertical take-off and landing (eVTOL) company based in Toyota City, Japan. Tomohiro Fukuzawa is the chief executive officer and Nobuo Kishi is the chief technology officer.

Their development of flying cars first began in September 2012 with the start-up company Cartivator which was comprised of volunteer automotive and aviation industry volunteers. In January 2014, Cartivator started developing eVTOL aircraft and have over 100 aircraft designs.
The company's goals for developing eVTOL advanced air mobility (AAM) aircraft is to make safer aircraft, less costly aircraft, less noisy aircraft, autonomous aircraft and aircraft that require less infrastructure. The plan is to start using the aircraft in the mid-2020s for air transportation of goods and people in areas where conventional public transportation is slow or almost non-existent in rural and urban areas.
The SD-03 eVTOL demonstrator aircraft is SkyDrive's answer to UAM in densely populated cities around the world. The company has designed this aircraft as an on-demand air taxi booked using cell phone. After booking a flight, the SD-03 would safely and autonomously fly passengers to their destination.

In January 2022, SkyDrive officially unveiled the aircraft at CES 2022, and this event marked the first time the SD-02 had been shown outside of Japan. Attendees were able to interact with the aircraft, and had the opportunity to sit in the pilot seat.
The aircraft has the capacity to carry a single passenger, and has an approximate cruise speed of 40-50 km/h (25-31 mph) with a maximum flight time of 5-10 minutes. It is 4 meters long (13.1 ft), 4 meters wide (13.1 ft) and 2 meters high (6.6 ft), allowing the craft to fit in the space of two parking spaces. The company expects the speed and flight time to increase by 2026.
The SkyDrive SD-03 eVTOL aircraft was first flown in public, for about four minutes, at the Toyota Test Field (Toyota, Japan) on Aug. 25, 2020. It has been reported that this was the first "flying car" demonstration in Japan per SkyDrive. The company has a goal of gaining flight testing approval, for outside of the test field area, by the end of 2020. SkyDrive points out that flight testing is extremely important part of making an eVTOL aircraft and there are still many eVTOL aircraft companies which have not performed full scale flight testing.

TEXTRON AVIATION CELEBRATES MILESTONE 400TH DELIVERY FOR CESSNA CITATION CJ4 GEN2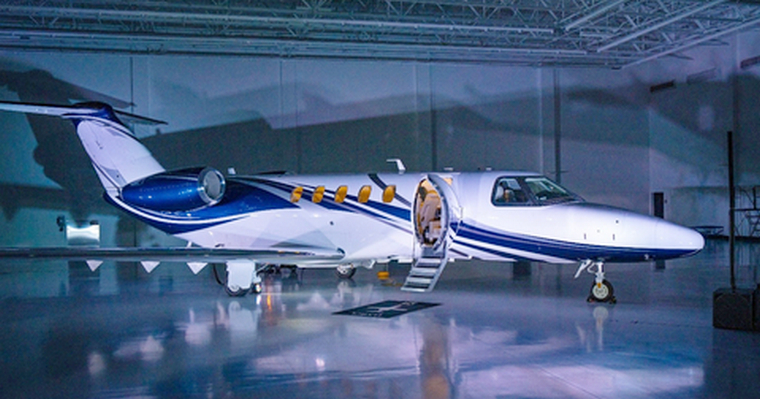 Textron Aviation recently announced the delivery of its 400th Citation CJ4 series aircraft to Koch Holdings of Easton, Pennsylvania. This milestone delivery for the Cessna Citation CJ4 series reinforces the Citation family as the world's most popular line of business jets and demonstrates the company's commitment to continued innovation for customers as exemplified in the latest Citation CJ4 Gen2 aircraft.

The CJ4 Gen2 is the largest Citation aircraft in the light jet segment, combining superior speed, range and operating economics compared to larger aircraft, making it the ideal platform for owner operators or corporate missions.
Cessna Citation jets are designed and manufactured by Textron Aviation Inc., a Textron Inc. (NYSE:TXT) company.
"Our customers appreciate the quality and reliability, as well as the comfort and flexibility provided by the Cessna Citation CJ4 Gen2," said Lannie O'Bannion, senior vice president, Global Sales and Flight Operations. "This aircraft is a direct response to continued conversations with our customers. Their input, combined with the excellent work by our employees, helped create an incredible aircraft. Thank you to everyone who made this milestone possible."

Textron Aviation employees and representatives from Koch Holdings celebrated this significant milestone with a special delivery ceremony at Textron Aviation headquarters in Wichita.
The Citation CJ4 business jet series, which entered service in 2010, continues to stand out due to its combination of high performance, low operating costs and class-leading cabin amenities. It's recognized as one of the premier single-pilot business aircraft in the world.
The CJ4 Gen2 is the largest Citation aircraft in the light jet segment. Cessna Citations are renowned for combining reliability, efficiency and comfort with class-leading performance, and no other family of business jets offers such a seamless progression of aircraft with extraordinary capabilities.
The single-pilot certified CJ4 Gen2 combines superior speed, range and operating economics compared to larger aircraft, making it the ideal platform for owner operators or corporate missions. The jet seats up to ten passengers and offers a 1,040-pound baggage capacity.

LOBO LEASING AND HELIOPERATIONS HAVE ENTERED INTO A LOI TO LEASE ONE PIPISTREL NUUVA V300 UNMANNED CARGO AIRCRAFT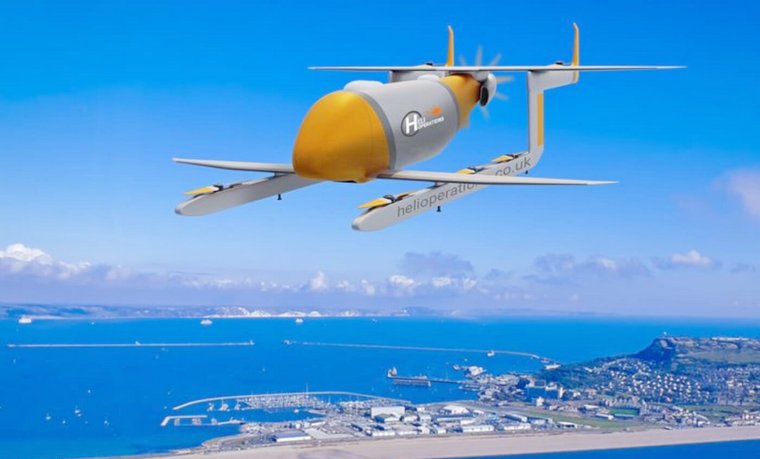 Lobo Leasing and HeliOperations have entered into a letter of intent to lease one Pipistrel Nuuva V300 hVTOL unmanned cargo aircraft, with an option for three additional units.

This transaction is a further development in Lobo's placement campaign for the 15 Nuuva V300 aircraft ordered from Pipistrel last year. Five aircraft were recently committed on lease to the humanitarian logistics company AYR making HeliOperations the second Lobo customer for the type.
HeliOperations intends to offer the aircraft to its network of military customers, with a particular focus on replenishment of naval vessels at sea. HeliOperations also sees a demand in the commercial maritime sector, for example moving equipment in support of offshore wind farm development or to oil rigs.
Also, HeliOperations advanced helicopter and drone training facilities right on the coastline in Portland can potentially be suited for the provision of a training centre for the Nuuva aircraft. HeliOperations is already actively engaged in offering light drone training at the Portland site and therefore the movement towards the Nuuva V300 represents a logical progression.
The Nuuva V300 is being designed as a sustainably powered cargo solution using a hybrid propulsion system including electric motors for vertical lift and a fuel efficient FADEC IC powerplant for cruise flight. The Nuuva V300, currently under development, is planned to have a cruise speed of approximately 120 knots with a cargo capacity of up to 300kg and maximum range of 300km with reserves.

AIRBUS HELICOPTERS INTRODUCES FIRST AMERICAN-MADE MILITARY VERSIONS OF THE H125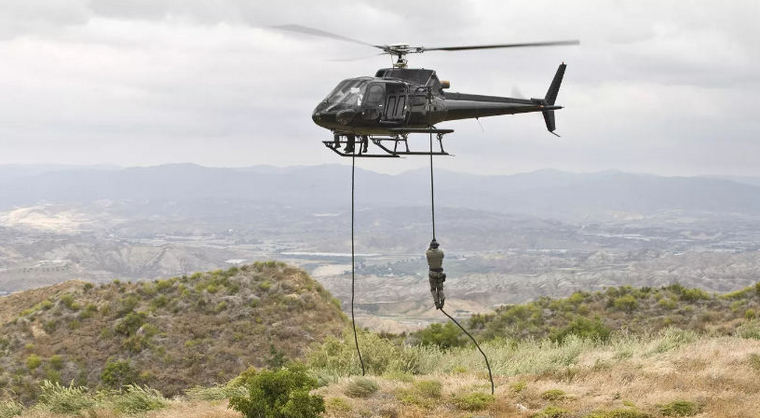 Airbus Helicopters is introducing the first U.S.-built H125 military configurations, known as AH-125 and MH-125 Ares, to the Airbus range of military helicopters. These combat-capable aircraft will feature militarized options that meet the needs of military and parapublic allies and partners around the world.

The AH-125 Ares will be configured as the armed variant of the helicopter, while the MH-125 Ares will be configured as a multi-role helicopter capable of a wide range of operations. The new offerings complement the extensive line of military helicopters already produced by Airbus, including the H125M.
"The AH-125 and MH-125 Ares helicopters will offer the capability, reliability and flexibility needed by America's allies and partners as they perform an array of rotary wing missions, ranging from light attack to disaster response and other parapublic missions," said Scott Tumpak, Vice President of Military Line of Business for Airbus U.S. Space and Defence. "They represent the latest evolution of Airbus' H125 family of helicopters, and will be produced in the U.S. at Airbus Helicopters, Inc.'s facility in Columbus, Mississippi."
Globally, the H125 family accounts for almost 80% of the single-engine market and has the highest number of certified modifications (supplemental type certificates) available. With the new addition of a flexible weapons capability, the H125 helicopter will easily be re-configured between multiple mission sets in less than 30 minutes, ranging between light attack, air assault, search and rescue, casualty evacuation, and disaster response, as well as other combat and parapublic operations.
MAG Aerospace will perform the weapons installation design, engineering, certification and manufacturing. The helicopter will accommodate a wide range of weapons such as a .50 cal (12.7 mm) gun and unguided rockets, and precision-guided weapons as a growth option. The installation allows for doors-on flight throughout the mission.
"MAG Aerospace is thrilled to team with Airbus to combine our unique platform engineering and modification capabilities with the world-class leader in the single-engine helicopter market. It's an honour to work with Airbus and expand our ability to serve our partners in the U.S. and around the world," said Matt Bartlett, President of MAG Aerospace.
The H125 is the world's top-selling helicopter with a long history of use by U.S. law enforcement and government agencies. Currently, the H125 is the light enforcement helicopter used by U.S. Customs and Border Protection, with more than 100 H125 family aircraft in service, making the U.S. government the single largest customer and operator of the aircraft.
Airbus provides a range of reliable and versatile helicopters to the U.S. government and military, enabling them to perform a wide variety of missions. More than 480 UH-72A and UH-72B Lakota helicopters have been delivered to the U.S. Army and National Guard since the program began in 2006. Airbus also continues to support the U.S. Coast Guard's fleet of nearly 100 MH-65 helicopters, which play a critical role in the USCG's homeland security, drug interdiction and lifesaving missions.

EMBRAER LAUNCHES THE A-29N SUPER TUCANO IN NATO CONFIGURATION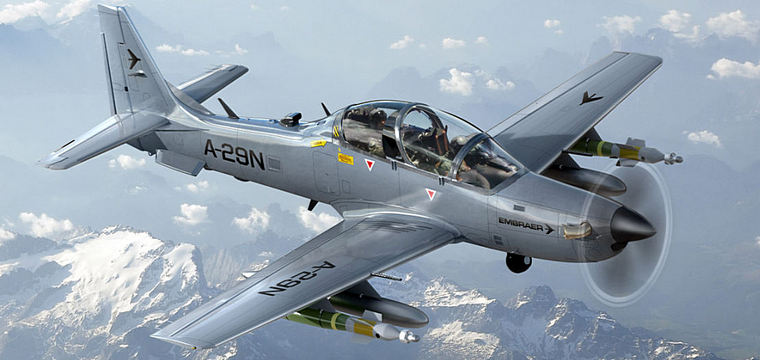 Embraer announced today, during LAAD Defence & Security 2023, the launch of the A-29 Super Tucano aircraft, light attack aircraft, armed reconnaissance, and advanced training, in the configuration of NATO (North Atlantic Treaty Organization), with an initial focus on meeting the needs of nations in Europe. The new version of the aircraft, the A-29N, will include equipment and features to fulfil NATO's operational requirements, such as a new datalink and single-pilot operation.

These features will further increase the aircraft's employment possibilities, allowing, for example, its use in JTAC (Joint Terminal Attack Controller) training missions. Training devices will also be upgraded to the world's most demanding standards, including virtual, augmented, and mixed reality.
"This is a new stage in the operational life of the A-29 Super Tucano," said Bosco da Costa Junior, President and CEO of Embraer Defence and Security. "We see many application possibilities for the A-29N at the moment. Several European countries have shown interest in specific aircraft capabilities that we have now introduced with this version."
With more than 260 units delivered worldwide, the aircraft has been selected by more than 15 air forces worldwide, including the United States Air Force (USAF).
Developed as a highly versatile aircraft, the A-29 Super Tucano can perform a broad range of missions, including light attack, aerial surveillance and interception, and counterinsurgency. The A-29 is rugged and versatile, operating from remote and unpaved runways on forward deployed operational bases with little support, all with low operating costs and high availability (above 90%).
In addition to combat roles, the aircraft is widely used as an advanced trainer. Its ability to simulate combat missions and upload and download flight data has made it a highly effective training platform. As a real multi-mission aircraft, the A-29 has the flexibility to provide air forces with a single platform for light attack, armed reconnaissance, close air support, and advanced training, thus optimizing their fleets.
It is equipped with various state-of-the-art sensors and weapons, including an electro-optical/infrared system with laser designator, night vision goggles, secure voice communications, and a data-link package. Thus, the A-29 Super Tucano represents the gold standard in its field, combining superior aircraft performance with 21st-century weapons, integrated sensors, and surveillance systems to create a highly influential air power component.




AOPA ACCIDENT CASE STUDY-INTO THIN AIR





Mali, Bamako: An Armée de l'Air du Mali (Mali Air Force) Mil Mi-24D crashed in a residential area in Bamako. The three crew members died in the crash and six persons on the ground were injured.
USA, Buffalo, IA: A Cessna 150J was substantially damaged when it was involved in an accident near Buffalo, Iowa. The pilot was not injured, and the pilot-rated passenger sustained a minor injury. The pilot reported the engine lost power as the airplane was about 11 south-southwest of the intended destination airport. He noted a rapid drop in engine RPM as if the throttle control had been abruptly moved to idle. The engine seemed to completely lose power for about 30 ~ 45 seconds. It then regained power, reaching about 2300 rpm. He described it as a "strong burst" of power. About 5 ~ 10 seconds later, the engine lost power again. His efforts to restore engine power were not successful. The pilot attempted to execute a forced landing to a road; however, a wind gust caused the airplane to impact a light pole and it came to rest on a set of railroad tracks. The airplane sustained damage to the fuselage and both wings.

Chili, off the coast of Mocha Island, Arauco Province: A Piper PA-32-300 Cherokee Six C took off from Isla Mocha-Isla Mocha Airport (SCIM) to Cañete-Las Misiones Airport (SCNM) in Chile's mainland and crashed shortly after take-off in sea 150 metres off the coast of Mocha Island, Arauco Province, Biobío Region. Four of the five occupants died and the sole survivor was taken to hospital in Cañete.
Canada, Collingwood, ON: A privately registered Sukhoi Su-26 departed Collingwood Regional Airport (CNY3) for a local flight. After some ground runs the aircraft departed runway 31 and initially remained in the circuit, afterwards it proceeded over Georgian Bay of Lake Huron and performed air work, followed by aerobatics. During this time the aircraft engine began to sputter and lost power. The pilot called a Mayday on the radio and glided the aircraft to a nearby field, to conduct a forced approach. A helicopter in the area heard the Mayday call, proceeded to the location and observed the aircraft on final approach for the field. During the touchdown the wheels dug into the soft ground and the aircraft overturned, the pilot received minor injuries but was trapped inside the aircraft. The helicopter landed in the field nearby the aircraft; the two occupants, along with the help of some bystanders, assisted the pilot to egress the overturned aircraft. The aircraft received substantial damage.

USA, Porte Municipal Airport, La Porte, TX: A Maule MXT-7-180 Star Rocket, experienced a "mechanical failure" and a subsequent impact with airport terrain while attempting a return to the point of departure to Runway 05 at La Porte Municipal Airport (T41), La Porte, Texas. The sole pilot onboard is in critical condition.
Italy, near Lusevera, near Udine: An Alpi Aviation Pioneer 300 ultralight, registration I-8548, was destroyed when it crashed under unknown circumstances in a wooded area near Lusevera, Udine, about 25 minutes after takeoff from Udine-Campoformido Airfield (LIPD), Friuli, Italy. Both occupants perished. One of the victims is Frecce Tricolori "Pony 5" pilot captain Alessio Ghersi.




29 APRIL 1918

Flying a Nieuport 28 fighter, the top-scoring American ace of World War I, Eddie Rickenbacker, scores his first victory, shooting down a German Pfalz D.III fighter near Baussant, France.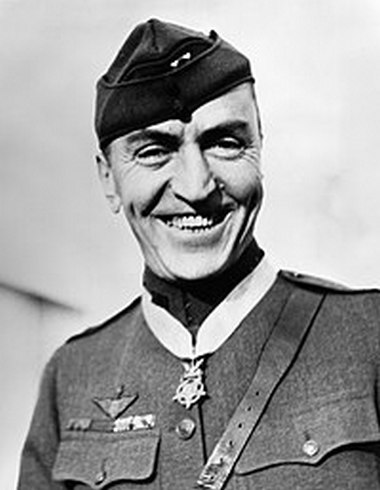 Born on 8 October 1890 Edward Vernon Rickenbacker was an American fighter pilot in World War I and a Medal of Honour recipient. With 26 aerial victories, he was the most successful and most decorated United States flying ace of the war.
His father passed away when he was in seventh grade and he left school and started work to assist his family. He worked eight different jobs during the next two years. While working at the Oscar Lear Automobile Company in 1905, he took an engineering course from the International Correspondence School. Chief engineer Lee Frayer took Rickenbacker under his wing, giving him more responsibility in the workshop.
Two months later, when it came time to compete in the 1906 Vanderbilt Cup race, Frayer brought Rickenbacker to New York as his riding mechanic. After two practice runs, their engine overheated and they failed to get to the starting line for their qualifying run.
Rickenbacher career as a racing driver grew apace until he became a national racing figure, earning the nickname "Fast Eddie." While racing in England, Rickenbacker watched Royal Flying Corps airplanes fly over the Thames from the Brooklands aerodrome. He began to consider a role in aviation if the United States entered the European war. The month before, while he had been in Los Angeles, Rickenbacker had had two chance encounters with aviators. Glenn Martin, founder of Glenn L. Martin Company and more recently with Wright-Martin Aircraft, gave Rickenbacker his first ride aloft and the rest is history.
Rickenbacker received the Distinguished Service Cross a record number of eight times. In 1930, one of these awards was upgraded to the Medal of Honour. In addition, he received the Legion of Honour and the Croix de Guerre from France.
He brought down 26 aircraft during the war, making him the United States ace of aces for the war. His 26 victories remained the American record until Richard Bong's forty victories in World War II.
He passed away on 23 July 1973.



Bethlehem 3 May 2013 RV10 flight with Izak Venter, left seat and Joggie Prinsloo (RIP) right seat.


Google Banner Ad