Compiled by Willie Bodenstein



Google Banner Ad



THIS WEEK IN MIDWEEK UPDATE
Aero Club Communique April 2023 #2
FAA releases airspace blueprint for air taxis.
Introducing TTX-15: The low-cost multi-mission uncrewed aerial system.
Nigerian Air Force receives new facilities for Super Tucano fleet.
Redwings to purchase up to 20 Jaunt Journey eVTOL aircraft.
Lilium announces capital raise for up to $250 Million, with $100 Million funded at close.
Pilatus PC-12 fleet surpasses ten million flight hours.
Airbus A330 MRTT performs landmark air-to-air sustainable aviation refuelling mission.
Guardian agriculture's aircraft becomes first eVTOL authorized to operate in the us.
Dassault celebrates 60 years of Falcon business jets, as advanced new models prepare to take the stage.
Embraer's Ipanema 203 agricultural aircraft maintains a strong sales performance.
Worldwide incidents and accidents - USA - Crash after encounter with instrument meteorological conditions during take-off from remote landing site.
This week in History - A Royal Air Force Mustang Mark I, tactical reconnaissance aircraft of No. 26 Squadron see combat over the English Channel.
Bonus Video - Dornier 28







13
Lowveld Airshow at Nelspruit airfield. For more info contact Johan@kishugu.com Cell: 082 456
7 to 14
Sling Africa Tour: Departing from the Kalahari Bundu Bash led by Mike and Sue. Contact Shanelle Visagie E-mail: Shannelle@slingairctaft.com
16 to 19
Grain SA's NAMPO Harvest Day. Contact Wim Venter E-mail: wim@grainsa.co.za Tel: 086 004 7246
19 to 20
SAGPA Fly in to Bona Bona. For more info contact Tommie at 08two 8zero2 322one
17 to 20
SAC National Aerobatics Championships Tempe airfield. Contact Annie Boon E-mail: info@anniesaviationcorner.com
18 & 19
Orion training, tech, drones and unmanned aviation conference. Contact Thabo Ndimande E-mail: thabo@orion-training.co.za Cell: 072 663 2724
19 to 21
Zebula Fly In. No landing fees for the weekend. For more information contact info@efaf.co.za or go to www.zebula.co.za

20
New Tempe Airshow Bloemfontein. Contact Conrad Botha E-mail: rowco24cc@mailbox.co.za Cell: 082 770 5505

20 May
SAA Museum Hobby and Collectables Fair Rand Airport. Contact E-mail: events@saamuseum.co.za Cell: 076 879 5044

25 to 28
SAPFA Presidents' Trophy Air Race Middleburg airfield Website: www.sapfa .co.za Contact Iaan Myburgh E-mail: iaanmyburgh@gmail.com Cell: 082 449 2531







1 & 2
Drones and Unmanned Aviation Conference Birchwood Hotel. Contact Gerald E-mail: admin@bussynetadt.co.za Cell: 067 611 0365 or Byron E-mail: byron@bussynetadt.co.za Cell: 067 611 0365

1 to 4
RC Extravaganza at Henley Model airfield. Contact Emil Henrico E-mail: info@rcasa.org.za Cell: 082 962 2334

3
Kroon Fly In. Contact Marius 083 419 6613 or Kevin 061 008 9561

3
EAA Chapter 322 breakfast gathering 07h30 EAA Auditorium Rand Airport. Contact Neil Bowden E-mail: airadventuresa@gmail.com

3
Parys Airshow. Contact Brendan Horan E-mail: brendan@creativespacemedia.co.za
10

EAA Young Eagles Day (Venue TBA) & EAA International Young Eagles Day. Contact Neil Bowden E-mail: airadventuresa@gmail.com

10
Newcastle Airshow. Contact Johan Pieters E-mail: johan@champ.co.za

9 to 11
EAA Convention. Middelburg Airfield. Rsvp@eaa.org.za

9 to 11
The Sling Winter Weekend Away Midlands Meander.
Regret Sling Aircraft Only. Bookings close 23 May. Contact Shanelle Visagie Shanelle@Slingaircraft.com

11
Brakpan Aero Club Cobra Club and fly-in. Contact Clarissa E-mail: Clarissa@airborneaviation.co.za Cell: 074 113 2911

15
Virginia Airport Air Show, Durban. Brendan Horan E-mail: brendan@creativespacemedia.co.za
16

SAC Fundraiser event venue TBA. Contact Annie Boon E-mail: info@anniesaviationcorner.com

17
Maputo International Airshow on the waterfront. Contact Gavin Neil E-mail: gavin@haps.co.mz Cell: +258 84 391 7408

30 June to 2 July
EAA Taildraggers at Warmbaths airfield (Bela Bela). Contact Richard Nicholson E-mail: ichard.nicholson1963@gmail .com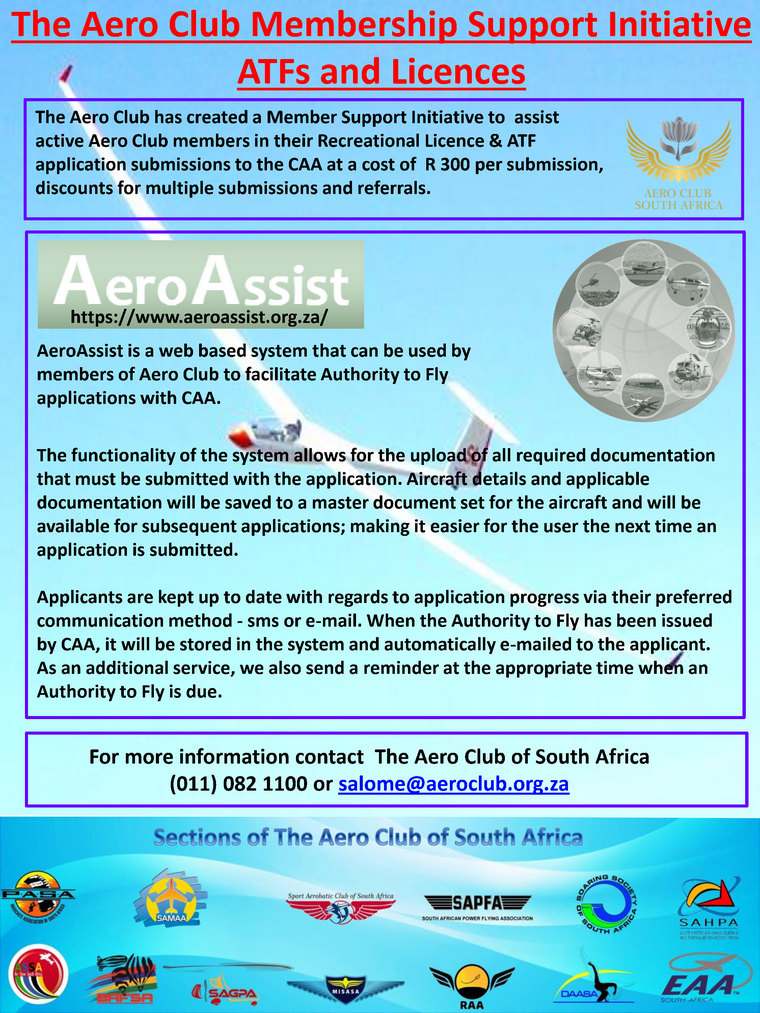 AERO CLUB COMMUNIQUE APRIL 2023 #2

AGM Review
The 2023 AGM of the Aero Club took place on 5th April 2023 as a virtual event, the minutes and documents available on the Aero Club website. The election of office bearers to the Board were: Chairman - Rob Jonkers, Treasurer - Iaan Myburgh, Exco Member - Walter Doubell, and a new Exco Member - Goitse Diale.

One of the highlights for 2023 is the Strategic Review held by the full Council of the Aero Club which took place in January 2023, the outcome and actions of this review was agreed as follows:
• Re-establish a Recreational Aviation Industry Liaison Forum (ILF) with the CAA at Executive Level to cover all regulatory subjects - Progress - Terms of Reference defined, first meeting 2nd week April 2023
• Agreement reached on securing a General Manager to run the Aero Club and support Associations related to Advocacy matters - Progress - The approved 2023 budget has been revised (re-forecasted) to essential costs only to afford a GM with additional support from the Associations. The next step will be to start the recruitment process - with a job scope to be defined - plan to have a GM in place before end of 2023
• Membership Model to be reviewed for consideration that a single fee to be applied covering Association & Aero Club, also to review the membership management system that has a significant cost element currently - Progress - Plan to workshop with Associations on possible membership management systems
• Review and overhaul of the current MOAs (Memoranda of Agreements) between the Aero Club and the Associations
• Engagement with the CAA on the Part 149 designation as part of their Devolution of Powers initiative - To be engaged with a comprehensive business plan defining a planned robust ARO framework.
Advocacy Matters
Some recent Advocacy matters that bear relevance to our Industry:
• The 25th Amendment to the Civil Aviation Act had a change noted to Part 139.7.3 which only allowed operations of aircraft at "licenced" airfields, which clearly would be problematic with a good proportion of airfields in South Africa. This new wording was not correctly applied through the process of regulatory changes. Subsequent to being made aware of this - and engagement with the regulator, an exemption was published on 29th April 2023 General_Exemption_General_Aviation_Operations allowing for operations to include "registered" airfields with a 180-day period to allow for full consideration of the intent and change through the CARCom process.
• A proposed amendment to Part 61 Radio Telephony Examiners (RTE) to be designated and overseen by the CAA has been referred to a sub-workgroup for review.
• A proposed amendment to Part 139 subpart 5 to licence airfields where charter, Annex 1 training operations take place and airfields in close proximity to existing facilities/aerodromes that may have potential conflict or hazard has successfully been negotiated to be classified as "Approved" airfields. Thus, instead the need to be "Licenced" the onus will be on the Airfield owner/operator who will need to determine acceptable risk assessment for the type of operations, and apply the appropriate measures.
If you are not a member and wish to join the Aero Club and any of its Sections feel free to do so member-renewals-and-new-memberships


Our Centenary Yearbook is now still available to purchase (see advert below) from our webshop
www.aeroclub.org.za/shop

FAA RELEASES AIRSPACE BLUEPRINT FOR AIR TAXIS






The Federal Aviation Administration (FAA) released an updated blueprint for airspace and procedure changes to accommodate future air taxis and other Advanced Air Mobility (AAM) operations.


Under the blueprint, AAM operations will begin at a low rate with air taxis flying much as helicopters do today. They'll use existing routes and infrastructure such as helipads and early vertiports. Pilots will communicate with air traffic controllers where required.
As the number of operations increases, air taxis are expected to fly in corridors between major airports and vertiports in city centers. The complexity of the corridors could increase over time from single one-way paths to routes serving multiple flows of aircraft flying in both directions. Over time, these corridors could link an increasing number of routes between vertiports.
The FAA expects aircraft technology will evolve as well. Aircraft automation and real-time data sharing between aircraft will likely play increasing roles in these corridors.
The operational blueprint is a key step - along with certifying the aircraft and pilots - in the FAA's effort to safely usher in and support this next era of aviation. The blueprint aims to provide a common frame of reference to the FAA, NASA and industry to help guide their research and decision-making.
The FAA developed the blueprint with NASA and industry stakeholders.



INTRODUCING TTX-15: THE LOW-COST MULTI-MISSION UNCREWED AERIAL SYSTEM
www.defenceweb.co.za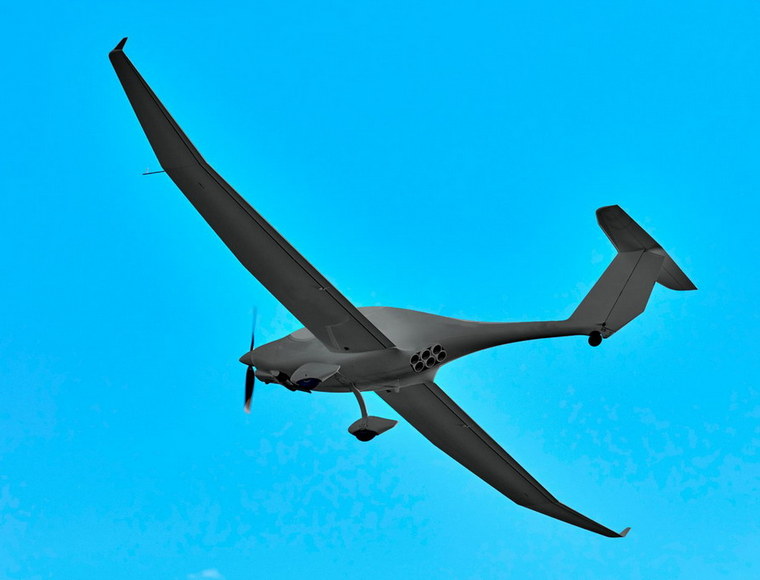 TTX-15 is a collaboration between British military aviation specialists and the Czech aerospace company Pure Flight s.r.o to produce a low cost, uncomplex, MALE (medium-altitude long endurance), multi-mission UAS (unmanned aerial system). The aircraft is equipped with an internal modular payload cassette that can be easily swapped to suit various mission requirements. Its name is inspired by the tetrodotoxin (TTX) venom of the blue-ringed octopus, and like its namesake, the aircraft is a powerful and versatile asset in any operational environment.


The aircraft's standout feature is its internal modular payload cassette, which provides an unmatched level of flexibility and adaptability to mission planners. The cassette can be quickly swapped to integrate various payloads, such as loitering munitions, decoys, and sonobuoys. In addition, the aircraft can be disassembled for storage or shipping inside a 40-foot container or towed behind a Land Rover with a road trailer and readied for flight by a team of three people in under 30 minutes. This unique feature allows it to be quickly deployed to any location, including unprepared strips, making it an ideal choice for missions that require rapid response.
TTX-15 is a modification of Pure Flight's EASA/FAA (European Union Aviation Safety Agency/Federal Aviation Authority) certified U-15 Phoenix motor glider, converting it into a STANAG-4671 compliant UAS. The system's low cost and uncomplex training needs analysis makes it an accessible solution for government operations on all continents.
The aircraft's ability to remain airborne for over 10 hours make it an ideal platform for medium altitude, long endurance operations. Its internal modular payload cassette can carry 9 loitering munitions, which can each deliver an 8 kg HE (high explosive) warhead an additional 200 miles from the aircraft, or electronic warfare decoys to confuse and disrupt radar systems at stand-off range. With a change of the cassette, the aircraft can carry up to 16 sonobuoys to improve situational awareness in the naval environment. Shipborne operations make the aircraft a force multiplier in the maritime domain.

TTX Uncrewed Systems is a British company developing a suite of uncrewed capabilities across the maritime and airborne domains which are set to revolutionise low-cost warfighting and subsurface security. The company said "The development of TTX-15 will represent a step forward into a new generation of more accessible and equally capable uncrewed systems, and we are excited to announce further developments in the future".



NIGERIAN AIR FORCE RECEIVES NEW FACILITIES FOR SUPER TUCANO FLEET
www.defenceweb.co.za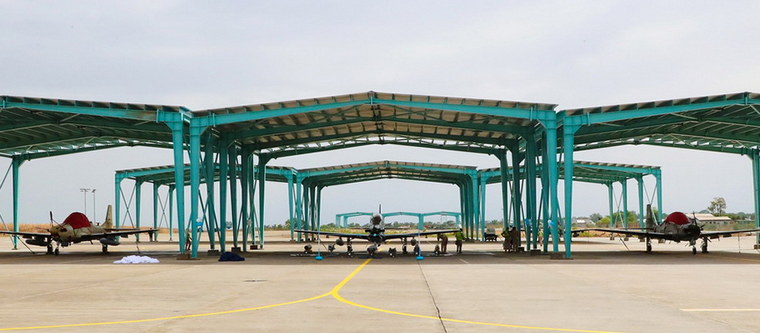 Less than two years after 12 A-29 Super Tucano aircraft were inducted into the Nigerian Air Force (NAF), an $38 million project to construct new facilities for the aircraft was successfully completed at Kainji Air Base.

To celebrate the occasion, the Nigerian Ministry of Defence hosted a ribbon-cutting ceremony on 27 April. US Chargé d'Affaires for Nigeria David Greene, Director of the US Air Force Security Assistance and Cooperation Directorate Brigadier General Joel Safranek, US Army Corps of Engineers, North Atlantic Division Commander Colonel John Lloyd, and other US officials joined Air Vice Marshal Nnamdi Nwokoma Ananaba and other Nigerian Air Force partners to celebrate the completion of the final phase of the construction programme for Super Tucano support facilities.
"Since my arrival in Nigeria last year, I have closely tracked the progress of the A-29 programme and am grateful, today, to celebrate the fruits of US-Nigerian partnership and commitment," stated Greene. "Nigeria's A-29 programme is the largest US foreign military sales case to date to a country in Sub-Saharan Africa, an example of Nigeria's leadership in being, as is the Nigerian Air Force's motto, 'willing, able, and ready' to contribute to security and stability at home and around the region."
"This ceremony marks the end of the construction process and the turnover of new facilities to the Nigerian Air Force for its use," said Brigadier General Joel Safranek, Director of the Air Force Life Cycle Management Centre's (AFLCMC) Air Force Security Assistance and Cooperation (AFSAC) Directorate, which organized and led the security cooperation agreement. "The A-29 provides light attack, intelligence, surveillance, and reconnaissance capabilities needed to confront security threats, and the newly constructed facilities provide the support needed to keep the aircraft operational and effective. The United States looks forward to a long-term, enduring relationship with Nigeria."

The effort, in partnership with the US Army Corps of Engineers, is AFSAC's first major construction project in sub-Saharan Africa and is part of a larger $500 million total package approach, to include the acquisition, training, and long-term sustainment of the aircraft, US Air Force Material Command said.
The base improvements were delivered in two main phases, with the first phase completed in 2021 to allow for the safe delivery of the first A-29 aircraft, which now play a key role in Nigerian Air Force operations to combat violent extremist organizations, such as ISIS-West Africa and Boko Haram.
Some of the major construction upgrades include the creation of a munition storage area with earth covered magazines for secure storage capability. The area also includes a munitions maintenance and assembly facility, new taxiway, and hot cargo pad.
To support A-29 operations, a new facility with mission planning and debriefing rooms and a Battle Aviation Training Device, was constructed.
The team also modernized an existing hangar, adding more electrical capability to maintain the aircraft and renovating the tire shop and battery room. In addition, 12 sunshades were installed to provide sun protection for maintenance crews and the aircraft when they are not in a hangar.
The construction project also significantly increased security infrastructure with the installation of miles of fencing, and improvements to base entry control points, US Air Force Material Command said.
Crews are now finishing the second and final phase of air base improvement projects, which include improved base security, munitions storage and maintenance, aircraft hangars and aprons, and training facilities to ensure the continued successful operations of the new fighter wing.
The US Army Corps of Engineers, Europe District, which is part of the larger US Army Corps of Engineers, North Atlantic Division, oversaw the construction of these projects, which are key to facilitating the operation and maintenance of the 12 Super Tucanos and their accompanying munitions.
The Nigerian Air Force also winged six additional pilots on the Super Tucano, who constitute the last batch of a total of 24 pilots trained within the acquisition package.
Meanwhile, the NAF is gearing up for its 59th anniversary celebrations, which will be held between 4 and 7 May. The Chairman of the NAF Day Celebration Organising Committee, Air Commodore Chukwuedo Illoh, said new platforms will be inducted and these are Diamond DA 62 special mission aircraft, and Wing Loong II and CW 40 unmanned aerial vehicles.

REDWINGS TO PURCHASE UP TO 20 JAUNT JOURNEY EVTOL AIRCRAFT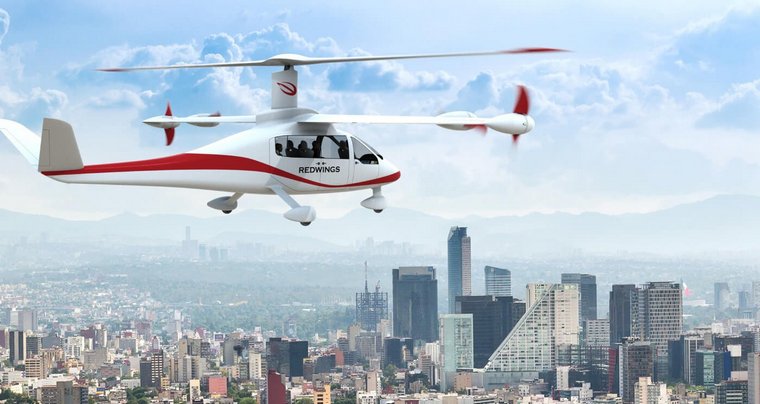 Redwings S.A. De C.V. ("Redwings") has signed a nonbinding Letter of Intent with Jaunt Air Mobility LLC ("Jaunt") to purchase Jaunt Journey electric vertical take-off and landing (eVTOL) aircraft and launch a strategic collaboration in Mexico. Jaunt plans to support Redwings in its launch of an air taxi service in urban markets beginning with Mexico City.

For more than a decade, Redwings has operated a fleet of aircraft and helicopters throughout the Americas and Europe, and it seeks a safe, low-carbon footprint, high-speed air transportation system for passengers and cargo. Redwings intends to purchase ten Jaunt Journey aircraft with an option to purchase an additional ten units.
"After researching many eVTOL aircraft, the Jaunt Journey offers the safest aircraft with low operational costs and, of course, the performance needed," states Moreno. "We will collaborate on operations, passenger experience, infrastructure, and market education."
Jaunt Air Mobility, headquartered in Dallas, Texas, is developing and certifying the Jaunt Journey in Canada. These piloted aircraft will provide an affordable mode of transit for four passengers to commute in and around urban areas. In addition, the Jaunt Journey aircraft will be able to transport cargo with its unique reconfigurable design and be used for emergency services. The Journey's patented Slowed-Rotor Compound technology offers a significant safety advantage allowing the aircraft to autorotate or glide to the ground in a controlled manner under a complete power loss.
As an all-electric aircraft, the Journey will produce zero emissions and be extremely quiet. Committed to sustainable values and environmental practices, Jaunt will utilize clean manufacturing, minimizing energy and materials, and Jaunt anticipates that the aircraft will be over 90% recyclable at the end of its life-cycle.
"Jaunt now has customers throughout the Americas, Europe, and Asia. At the end of the day, we are highly confident in the Journey's operational capabilities and our path to certification," says Briceno.

LILIUM ANNOUNCES CAPITAL RAISE FOR UP TO $250 MILLION, WITH $100 MILLION FUNDED AT CLOSE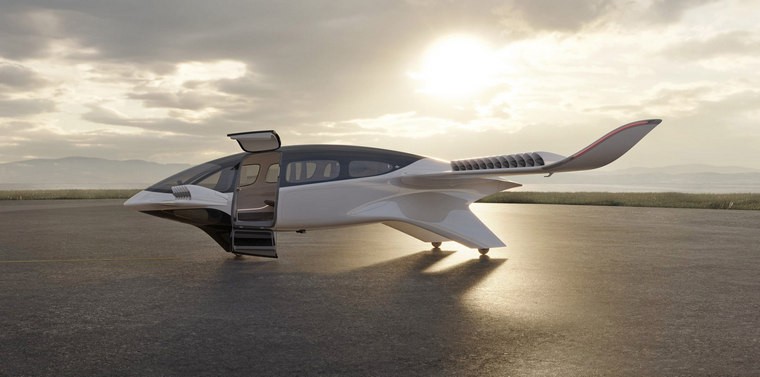 Lilium N.V. ("Lilium" or the "Company") (NASDAQ: LILM), developer of the first all-electric vertical take-off and landing jet, today announced a capital raise for up to $250 million, with $100 million funded at close. A Form 6-K has been filed by the Company with the Securities and Exchange Commission on May 1, 2023.

This capital raise enables Lilium to continue the development of its Lilium Jet at full pace and would cover most of the estimated capital required to achieve first manned flight of the type-conforming aircraft.
Once this development milestone is achieved, which is planned for the second half of 2024, Lilium expects to benefit from the contribution of substantial pre-delivery payments (PDPs) which will help fund its subsequent capital requirements.
Lilium CEO Klaus Roewe stated, "The capital raise announced today marks an important development in our ongoing mission to revolutionize the aviation industry. With this financing, we are excited to continue our development program at full pace. We remain in multiple constructive discussions with existing and potential new investors. We hope to announce further updates soon."

PILATUS PC-12 FLEET SURPASSES TEN MILLION FLIGHT HOURS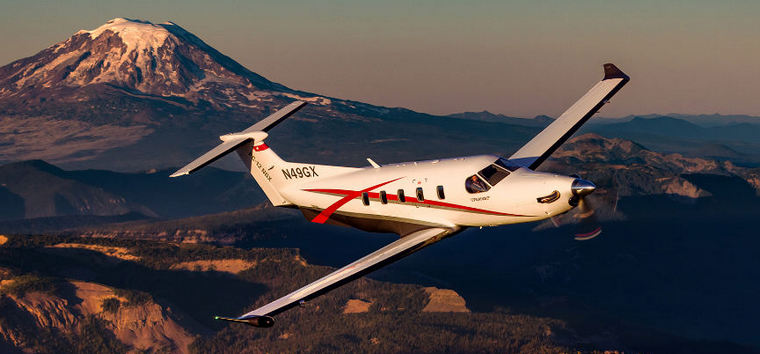 The global fleet of more than 1,900 Pilatus PC-12s cruises past the ten million flight hours milestone since delivery of the first model. Pilatus leadership sees even greater future sales opportunities for the "World's Greatest Single".

Pilatus is proud to announce that with almost 2,000 PC-12s delivered, the global fleet of the popular single-engine turboprop has officially accumulated more than ten million flight hours. The fleet leader, based in Canada, has flown more than 35,000 hours, while 71 PC-12s have logged over 20,000 hours of flight time. As a whole, the PC-12 fleet has recorded more than 9.3 million landings, with four aircraft reporting over 50,000 landings.
"When the PC-12 was launched, this milestone seemed light-years away in the future," said Ignaz Gretener, Vice President of Pilatus' Business Aviation division. "You must give credit to the engineers who designed this incredibly robust airframe, the production team that builds outstanding quality into each unit, the sales team that found so many markets eager to adopt this versatile aircraft, and the support team so dedicated to keeping them in the air. We are especially grateful to our ownership base for trusting in Pilatus and helping us continuously improve the PC-12 so that it leads the market in sales year after year."

Pilatus delivered 80 new PC-12s in 2022, and plans to increase production to meet demand in 2023. The current model, the PC-12 NGX, is the third major variant of the type and differs significantly from the original PC-12. Over the history of PC-12 deliveries, engine power and speed have been increased, new executive cabin interiors have been introduced, gross weight and payload capacity were increased, and in 2019 it became the first business turboprop to incorporate Pratt & Whitney's innovative Electronic Propeller and Engine Control System (EPECS) for its steadfastly reliable PT6 powerplant.
Pilatus Chief Executive Officer Markus Bucher stated: "The PC-12s past, present, and future success boils down to its appeal to a wide range of operations, its solid reliability, and its proven outstanding safety record. As an additional benefit, these attributes have resulted in PC-12 owners enjoying one of the highest levels of value retention among all business aircraft."
The PC-12 is currently being utilized by corporate flight departments, individual owner-operators, fractional and charter companies, air ambulance service providers, and in special mission roles at the local, state, and national levels. The aircraft's large cabin, standard cargo door, docile handling characteristics, and low operating costs offer significant appeal to nearly any type of operation.

AIRBUS A330 MRTT PERFORMS LANDMARK AIR-TO-AIR SUSTAINABLE AVIATION REFUELLING MISSION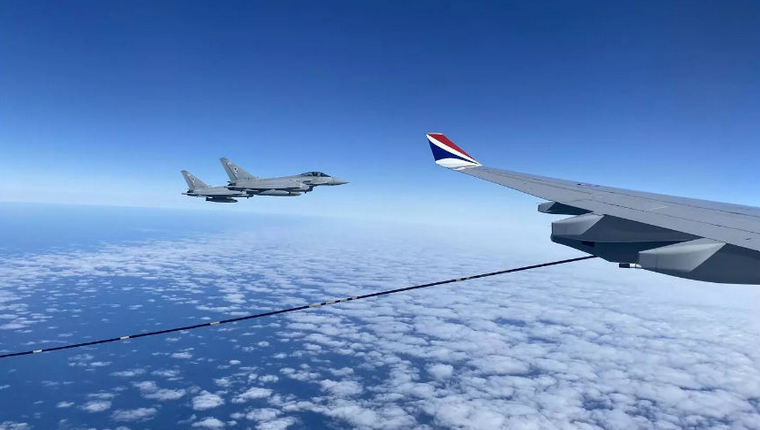 One-hundred years since the first ever air-to-air refuelling of an aircraft, the British Royal Air Force (RAF) has carried out a landmark in-flight refuelling exercise with blended sustainable aviation fuel (SAF) using an Airbus Multi Role Tanker Transport (MRTT) Voyager aircraft.

On a crisp Spring morning in the Oxfordshire countryside, the RAF's VIP Voyager - emblazoned with Union Flag tail and gold-lettered 'United Kingdom' livery - taxied on to the Brize Norton runway filled with 43% SAF.
On board were UK Business and Trade Minister Nusrat Ghani MP, members of the media and Airbus' Filton-based engineer Loraine McIlree, who had led the team which successfully flew the Voyager on 100% SAF from Brize in November.
Loraine said: "Last year, we had the opportunity to push the boundaries and performed a flight test on an in-service military aircraft. I led the technical team for this project and we successfully flew an RAF Voyager A330 MRTT with 100% SAF on both engines, with no fossil fuel on board.
"All our aircraft have been designed to operate with normal jet fuels. SAF has different properties but from our testing we are able to demonstrate how capable our aircraft are for flying with a new type of fuel.
"To clear the aircraft to fly with 100% SAF requires a thorough analysis of all parts of the aircraft impacted by fuel. All materials need to be checked for compatibility, together with the systems adjacent to the fuel tanks. It took months of work to obtain the clearance and it was a great moment to witness the Voyager fly last November with 100% SAF. The flight crew reported no difference in performance during the flight and we captured a lot of data to help us progress towards clearing SAF on our aircraft."
April's demonstration flight took sustainability to a new level - refuelling four Eurofighter Typhoon fighter jets with blended SAF. The exercise was timed to coincide with the start of the Farnborough Sustainable Skies World Summit, and the VIP Airbus Voyager performed a 500ft low fly-past over Farnborough before landing back at Brize Norton.
RAF Typhoon refuelling with 43% SAF blend
RAF Typhoon refuelling with 43% SAF blend
Air Vice-Marshal Paul Lloyd said: Providing increased reliability and range, the Voyager aircraft gives the RAF an enhanced capability in support of troop mobility, the movement of military assets, and supports UK air defence.
"With a payload of 43 tonnes of freight and 291 seat passenger capacity, plus an aeromedical evacuation capability, Voyager also delivers flexibility in air mobility to the UK Armed forces in support of military and humanitarian operations."
During the two days of the Sustainable Skies World Summit, the Jet Zero Council - a partnership between industry and government with the aim of delivering at least 10% SAF in the UK fuel mix by 2030 and zero emission transatlantic flight within a generation - also met.
Defence Minister Baroness Goldie added: "The RAF has identified that using SAF and alternative aviation fuels will be critical for the future operational capability of the RAF and wider military aviation.
"The UK's SAF programme is already one of the most comprehensive in the world and supports our vision to set the UK up to be a global leader in the development, production, and use of SAF."



GUARDIAN AGRICULTURE'S AIRCRAFT BECOMES FIRST EVTOL AUTHORIZED TO OPERATE IN THE US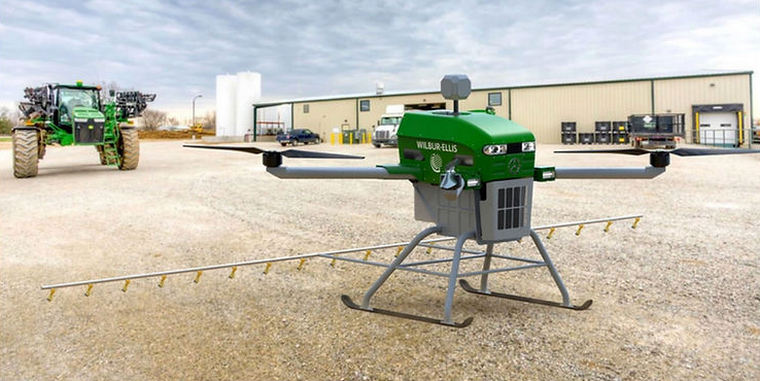 Guardian Agriculture, the leading developer of Electric Vertical Take-Off and Landing (eVTOL) systems for commercial-scale sustainable farming, today announced that it has received approval from the U.S. Federal Aviation Administration (FAA) to operate its aircraft nationwide. FAA approval makes Guardian Agriculture the first commercially authorized eVTOL in the U.S., allowing Guardian Agriculture to safely operate its systems across the country, and positioning it as a leader in the eVTOL space and the first to address the fast-growing agricultural use case.

Commercial farmers are rapidly moving away from ground spraying equipment in favour of unmanned autonomous systems; however, the majority of systems available today are too small to provide growers with full-field coverage at a competitive price point. Guardian Agriculture is now the only U.S. company to offer a viable solution - with an eVTOL size that delivers the same comprehensive coverage as traditional aerial crop dusting and ground spraying equipment, at the same or lower costs, all with digital precision.
"eVTOL powered crop protection is better for crops, better for the environment, and better for growers' bottom line," Guardian Agriculture Founder and CEO Adam Bercu said. "We designed our system to meet the needs of commercial agriculture. Solving this real-world pain point is the right first step for eVTOL adoption at large. FAA approval represents an important turning point for American leadership in this fast-growing market."
The Guardian SC1 platform - which already has more than $100 million in customer orders - is the only autonomous, electric, aerial crop protection system designed specifically for large-scale agriculture. And unlike existing unmanned autonomous systems, Guardian designs and manufactures its system entirely within the U.S., supporting U.S. competitiveness, jobs, and ensuring national security.
"Aerial crop protection systems have operated the same way for decades," Wilbur-Ellis Vice President of Supplier Relations Willie Negroni said. "With the recent approval from the FAA, Guardian Agriculture is uniquely positioned to change the face of farming for the better. For the first time, we now have a reliable, cost-effective, and sustainable solution in the form of the Guardian SC1. We are so confident in the technology and the Guardian team that we are not only a customer, but also an investor."
The Guardian SC1 precisely and safely delivers application of crop protection in a fraction of the time and cost. Using industry standard nozzles, pressure, droplet sizes, and application volumes, Guardian's eVTOL aircraft systems are one of the safest and most cost-effective methods to deliver full-field application. The SC1 can carry 200-pound payloads and address a wide range of application spray volumes and application needs for growers. With four six-foot propellers and a 15-foot aircraft width, the SC1 efficiently covers 40 acres per hour of full-field crop protection to the grower. Combining an autonomous aircraft, a ground station supercharger, and software generating domestically stored data, the Guardian SC1 offers on-target application to fields when and where necessary.
With this approval, Guardian Agriculture expects to be the first eVTOL manufacturer with systems operating at scale across the country, and the first to generate thousands of hours of commercial flight time. "This is just the start. The real-world experience we'll accumulate allows us to demonstrate our system's safety and reliability, which we can leverage across other use cases and products outside of agriculture," Guardian Agriculture COO Jeff Sparks said.
Guardian Agriculture will begin commercial operations in support of its Wilbur-Ellis customer in California in the coming months as it continues to ramp up its production capacity.
Founded in 2017, and with offices in Massachusetts and California, Guardian Agriculture has assembled a world-class team of engineering, autonomy, and manufacturing leaders that previously held executive-level positions at Apple, BAE, Sikorsky, Tesla, and Uber - and its founder is a past BattleBots champion.

DASSAULT CELEBRATES 60 YEARS OF FALCON BUSINESS JETS, AS ADVANCED NEW MODELS PREPARE TO TAKE THE STAGE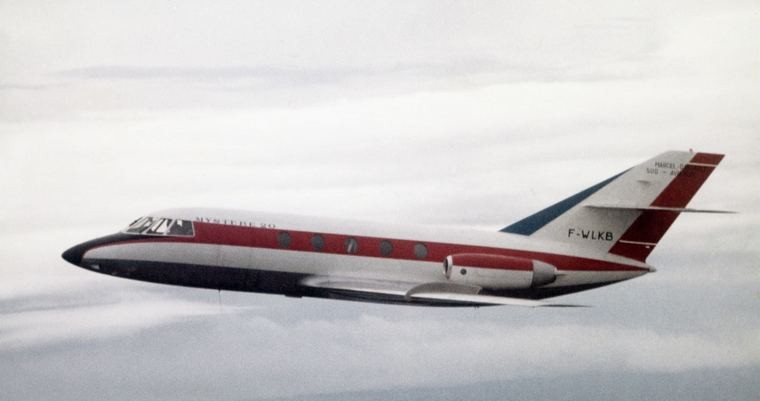 "For an aircraft to fly well, it must be beautiful," Marcel Dassault famously said. Already well known for the sleek Mirage fighters, Dassault -the man and the company -proved the adage once again on May 4, 1963 with the first flight of the Mystère 20, the company's first business jet. With an eye toward the sizable American market, it was soon rebranded the Falcon 20.

Sixty years and more than 2,700 business jets later, Dassault Aviation continues a tradition of building beautiful, advanced-technology aircraft.
"The formula has not changed," said Dassault Aviation's Chairman and CEO Eric Trappier. "Every Dassault aircraft must have superb handling, beautiful lines, and rugged construction. And, of course, it has to provide state-of-the-art comfort."
The Falcon 20 wowed aviation leaders of the time, including Charles Lindbergh, Pan Am chief executive Juan Trippe, and FedEx founder, Fred Smith. The first Falcon spawned 25 different model types that found eager buyers among not only entrepreneurs but also government agencies and the armed forces of several nations. Its pioneering safety features, including the use of rugged fighter structures and systems, set the standard for countless future safety improvements, from head-up cockpit displays to digital flight controls-technology that subsequently became widespread across the industry.
Today, Dassault's values, design ethos, and relentless focus on elegant lines inside and out are embodied in two new airplanes, the 5,500 nm Falcon 6X and the 7,500 nm Falcon 10X. These are the two largest cabins by cross section in business aviation, setting a new standard for long-range comfort.
Each has been recognized by the design community with prestigious interior design awards, continuing a tradition of refined form and function. The 6X, which enters service this year, has Dassault's most advanced digital flight control system to date. The 10X, which is in the early stages of assembly, will have even more advanced systems and safety features.
A little after 5 pm on May 4th, 1963, test pilots René Bigand and Jean Dilliare "gave it the gas," as one historical account recalls, taking the Falcon 20 for an inaugural one-hour flight.
The flight occurred late in the day because of the visit of Charles Lindbergh, who dropped by to inspect the new business jet on behalf of Pan Am. It was only after he had departed Dassault's Mérignac final assembly plant, near Bordeaux, that the flight team readied the aircraft for flight.
Lindbergh reportedly wired Pan Am CEO, Juan Trippe: "I've found our bird." The airline promptly ordered 40 units with an option for 120 more and established Pan Am Business Jets to run its executive jet operations. The new entity later evolved into Dassault Falcon Jet (DFJ), fully owned by Dassault Aviation. Headquartered in Teterboro, New Jersey, DFJ is responsible for representing and supporting Falcons in the US and elsewhere in the Western Hemisphere.
In 1973, Fred Smith launched FedEx with a fleet of 33 Falcon 20s modified with a large cargo door, helping set that company on the road to success. In the 1980s, the U.S. Coast Guard ordered 41 Falcon 20s (designated the HU-25) modified for search and rescue. In all, Dassault went on to build nearly 500 20-series aircraft.
In the years following, the company introduced a series of aircraft models widely considered by pilots to be among the best business jets to fly. Currently, more than 2,130 Falcons are operated in over 90 countries.
The best-selling model is the Falcon 2000 series, a highly economical, super-efficient twin which has been constantly updated across several variants. Nearly 700 have been delivered. The second-best seller is the workhorse Falcon 900 series, also constantly updated with 553 delivered, including two recently delivered to the Royal Air Force for VIP transportation.
About 400 fly-by-wire Falcon 7X/8X have been delivered, demonstrating the popularity of these ultra-efficient, versatile, long-range models.
"Those past decades have allowed us to build the legacy and the technical grounds which makes us confident in our ability to develop future airplanes that fit our customer expectations. Sixty years on, Falcons are still completely distinctive in the business jet world: beautiful, delightful to fly and always on the leading edge of technology, bringing safety, comfort and productivity benefits to their operators," said Trappier.

EMBRAER'S IPANEMA 203 AGRICULTURAL AIRCRAFT MAINTAINS A STRONG SALES PERFORMANCE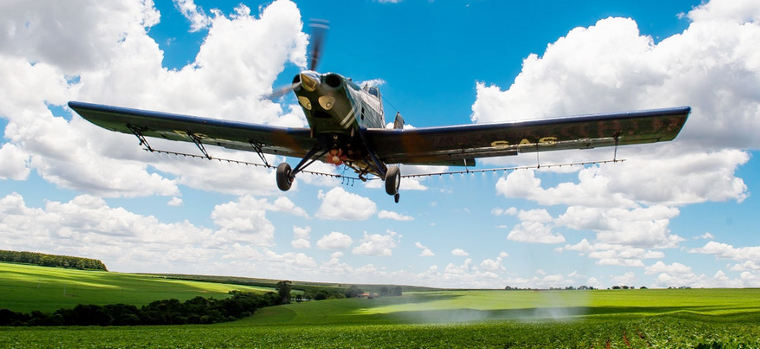 Embraer's agricultural aviation division sold 33 Ipanema 203 model aircraft in the first quarter of 2023, maintaining strong commercial activity in this business segment. This volume of transactions is 38% higher than in the same period last year.


The Brazilian manufacturer's business unit expects to end the year with a sales volume similar to or better than 2022, when 66 aircraft were sold. With the positive performance at the beginning of the year and the backlog accumulated over the last 12 months, new orders are now included in next year's production planning and deliveries.
By the end of 2023, the expectation is to produce and deliver 65 units compared to 55 and 42 aircraft delivered in 2022 and 2021, respectively. Due to the sector's seasonality, the highest volume of deliveries occurs in the second half.
"We have experienced three consecutive years of growth in the volume of aircraft delivered, which highlights the very high confidence that our customers and operators have in the Ipanema 203. By combining high technology and tradition, the Ipanema 203 remains a benchmark of high productivity and low operating costs," says Sany Onofre, Embraer's Ipanema Program Manager.
The Ipanema aircraft, the only one on the market certified and produced in series to fly with biofuel (ethanol), is manufactured at the Embraer unit in Botucatu, in the interior of São Paulo, and will be among the highlights of the Agrishow - International Agricultural Technology Fair, which takes place between the 1st and 5th of May, in Ribeirão Preto.
A technological icon of Brazilian agriculture with five decades of operation, the Ipanema is a tool that continuously evolves, meeting the strictest safety requirements and increasing efficiency, especially when compared to other types of sprayers. Last year, the Ipanema series reached the milestone of 1,500 units produced and delivered, remaining the leader in the national market, with 60% of the Brazilian share.




USA - CRASH AFTER ENCOUNTER WITH INSTRUMENT METEOROLOGICAL CONDITIONS DURING TAKEOFF FROM REMOTE LANDING SITE

On June 9, 2009, about 2135 mountain daylight time, an Agusta S.p.A. A-109E helicopter, N606SP, impacted terrain following visual flight rules flight into instrument meteorological conditions near Santa Fe, New Mexico.
The commercial pilot and one passenger were fatally injured; a highway patrol officer who was acting as a spotter during the accident flight was seriously injured. The entire aircraft was substantially damaged.
The helicopter was registered to the New Mexico Department of Public Safety and operated by the New Mexico State Police (NMSP) on a public search and rescue mission under the provisions of 14 Code of Federal Regulations Part 91 without a flight plan.
The helicopter departed its home base at Santa Fe Municipal Airport, Santa Fe, New Mexico, about 1850 in visual meteorological conditions; instrument meteorological conditions prevailed when the helicopter departed the remote landing site about 2132.
The National Transportation Safety Board determines that the probable cause of this accident was the pilot's decision to take off from a remote, mountainous landing site in dark (moonless) night, windy, instrument meteorological conditions. Contributing to the accident were an organizational culture that prioritized mission execution over aviation safety and the pilot's fatigue, self-induced pressure to conduct the flight, and situational stress.
Also contributing to the accident were deficiencies in the NMSP aviation section's safety-related policies, including lack of a requirement for a risk assessment at any point during the mission; inadequate pilot staffing; lack of an effective fatigue management program for pilots; and inadequate procedures and equipment to ensure effective communication between airborne and ground personnel during search and rescue missions.



USA, near Central Jersey Regional Airport, Manville, NJ: A Mooney M20K 231, N262MK, sustained substantial damage when it crashed in a cemetery shortly after take-off during an attempted return to the point of departure at Central Jersey Regional Airport (47N), Manville, New Jersey. The sole pilot onboard was not injured.
Germany, near Michelstadt/Odenwald Airfield: A motorized ultralight trike failed to gain altitude after take-off from Michelstad/Odenwald Airfield (EDFO) and crashed into a tree. The pilot died and the trike was destroyed. The automatic emergency parachute of the trike did not deploy. Specialized police forces were called in for the recovery, as the parachutes' mechanism contained explosive materials.
India, near Hosakote: A Eurocopter EC 130T2 (H130) was struck by an eagle resulting in a shattered wind screen. The pilot performed a successful emergency landing at Kempegowda International Airport (BLR/VOBL). One occupant sustained minor injuries.
Canada, Langley Regional Airport, Langley, BC: A Cessna 182P Skylane was destroyed by fire after it clipped the roof of a pickup truck and impacted airport fencing and terrain at Langley Regional Airport (YLY/CYNJ), Langley, British Columbia. The two occupants onboard the airplane and the driver of the vehicle sustained unspecified injuries.

India, near Hanumangarh, Rajasthan: An IAF MiG-21 crashed near Hanumangarh in Rajasthan, apparently after a technical malfunction. The pilot ejected safely. The airplane crashed into a house and two people on the ground were killed, another was seriously injured. The aircraft was destroyed.




5 MAY 1942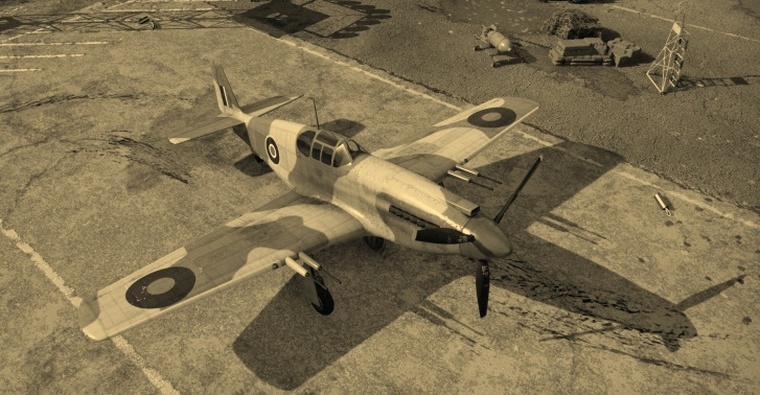 A Royal Air Force Mustang Mark I, The British version of the North American P-51 A Mustang, Tactical reconnaissance aircraft of No. 26 Squadron see combat over the English Channel. It is the first combat action by any version of the P-51 Mustang.

The Mustang was designed to use the Allison V-1710 engine, which had limited high-altitude performance in its earlier variants. The aircraft was first flown operationally by the RAF as a tactical-reconnaissance aircraft and fighter-bomber (Mustang Mk I). Replacing the Allison with a Rolls-Royce Merlin resulted in the P-51B/C (Mustang Mk III) model, and transformed the aircraft's performance at altitudes above 15,000 ft (4,600 m) (without sacrificing range), allowing it to compete with the Luftwaffe's fighters.
The definitive version, the P-51D, was powered by the Packard V-1650-7, a license-built version of the two-speed, two-stage-supercharged Merlin 66, and was armed with six .50 calibre (12.7 mm) AN/M2 Browning machine guns.

Dornier 28


Google Banner Ad