Google Banner Ad




This Week in Airlines, Airports and Airliners

EUROCONTROL and ICAO strengthen cooperation to improve aircraft tracking around the globe.

Qatar Airways and Air Seychelles sign codeshare agreement.

Arlington Airport USA TSA officers prevent two travellers from bringing loaded guns onto their flights.

Rolls-Royce announces it has successfully completed the first tests of its UltraFan technology demonstrator.

Qantas boosts international network: restoring capacity, adding more aircraft, launching new routes.

Emirates and Etihad announce interline expansion, offering better itinerary options to boost UAE tourism.

Lufthansa Group signs contract for four additional Airbus A350-900s.

ITA Airways takes delivery of its first A330neo.

Worldwide incidents and accidents

Bonus Video - Seaplane Base AirVenture 2009 to 2019

EUROCONTROL AND ICAO STRENGTHEN COOPERATION TO IMPROVE AIRCRAFT TRACKING AROUND THE GLOBE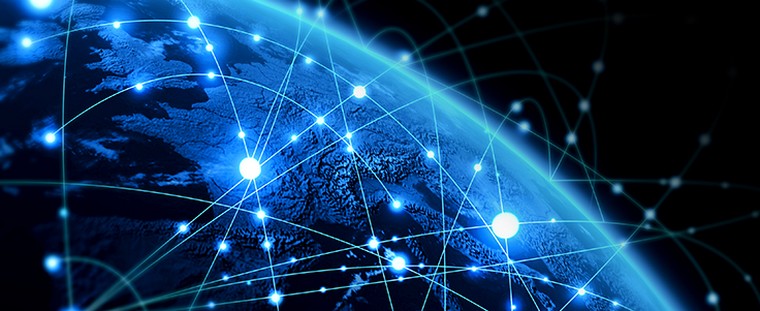 ICAO Secretary General Juan Carlos Salazar and EUROCONTROL Director General Raúl Medina deepened the cooperation between the two organizations on the safety-vital topic of aircraft in distress.

Their signature of letters tasks EUROCONTROL with the development and hosting of a Location of an Aircraft in Distress Repository (LADR) and an Operational Control Directory (OPS CTRL). Both will play a major part in assisting rescue efforts by coordinating all affected actors in the event of an aircraft in distress, supporting the ultimate goal of improving aircraft tracking and identifying distress situations during a flight in order to initiate a timely rescue operation.
"This is a major step forward in addressing a global aviation need and we are delighted to be supporting global aviation and the flying public", EUROCONTROL Director General Raúl Medina stated. "We are fully committed to deliver and host the LADR - a web-based repository which will collect, store and provide access to the last known position of an aircraft in distress information. Thanks to LADR, impacted stakeholders will be able to locate swiftly an aircraft in distress, greatly speeding up crucial search, rescue and recovery capabilities when a distress turns into an accident'".
LADR is part of the Global Aeronautical Distress and Safety System (GADSS) that covers autonomous distress tracking equipment on aircraft airframes, and improved systems and procedures to collect and share last known aircraft location information. The OPS CTRL will facilitate the exchange of information between air operators, air navigation service providers and rescue coordination centres.
"Implementation of LADR will allow search and rescue services to better employ their resources in a timely manner to the most effective locations, thereby assisting in their mission to save lives," remarked ICAO Secretary General Juan Carlos Salazar. "The opportunity to collaborate with EUROCONTROL on this important development for the implementation of the ICAO GADSS concept reflects ICAO's commitment to both look for new ways to work with partners and to focus on the development of implementation support for States."
The GADSS concept was developed by ICAO, with the help of worldwide experts and European subject matter experts led by EUROCONTROL, following two high-profile incidents involving airliners that went missing triggering complex and highly costly search efforts: the crash of Air France Flight 447 on 1 June 2009 and the disappearance of Malaysia Airlines flight 370 on 8 March 2014.
LADR will allow data submissions from accredited contributors in order to ensure all information related to the location of an aircraft in distress from suitably equipped aircraft is stored and made available to users. In case of an 'aircraft in distress' anywhere, anytime around the globe, LADR will provide a single point of access to the required information and notify the appropriate stakeholders, including aircraft operators, air navigation service providers and search and rescue, of a potential event.
An initial version of LADR with core-functionality is expected to be delivered by the end of 2023, and an enhanced and scaled-up version that conforms with existing requirements is expected to be delivered by November 2024.
Google Banner Ad
QATAR AIRWAYS AND AIR SEYCHELLES SIGN CODESHARE AGREEMENT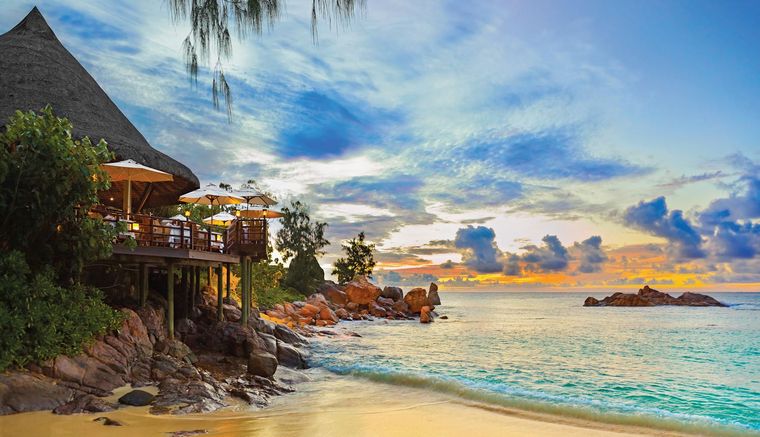 Qatar Airways announces a codeshare agreement with Air Seychelles, the flag carrier of the Republic of Seychelles, allowing passengers on both networks seamless travel to one of the world's most exotic and unique destinations


Qatar Airways serves over 160 destinations worldwide and connects travellers from Africa, America, Asia and Europe easily to and from Seychelles through its hub in Doha, Hamad International Airport (HIA), currently named the 'Best Airport in the Middle East'. Moreover, Qatar Airways Privilege Club members can also earn and spend Avios at almost 200 outlets at Qatar Duty Free (QDF).
Currently, Qatar Airways operates a daily flight between HIA and Seychelles International Airport (SEZ), located on the Island of Mahé, near the capital city of Victoria, with a morning arrival and evening departure from Mahé Island. Because of this new codeshare agreement, Qatar Airways will place its code on Air Seychelles' operated flights between Mahé and Praslin and enable passengers to continue their journey conveniently using a single booking. Praslin is home to the pristine Vallée de Mai Nature Reserve and UNESCO World Heritage Site along with palm-fringed beaches, like Anse Georgette and Anse Lazio, both bordered by large granite boulders. Passengers can book their travel with both airlines, through online travel agencies, as well as with local travel agents.
Qatar Airways Group Chief Executive, His Excellency Mr. Akbar Al Baker, said: "Our strategy of facilitating connectivity to African markets through partnerships is in line with this enhanced cooperation with Air Seychelles. Our two airlines are pleased to work together to benefit passengers with more travel choices and to support the tourism industry in Seychelles."
Air Seychelles maintains its domestic network with a fleet of five Twin Otter TurboProps operating between Mahé and Praslin as well as charter flights. The airline celebrated 45 years in October 2022 and won the title 'Indian Ocean's Leading Airline' at the World Travel Awards held in Kenya.
Air Seychelles, Acting Chief Executive Officer, Captain Sandy Benoiton, said: "This new partnership will provide passengers with new connection opportunities and access to unique destinations from both networks."
Google Banner Ad



TSA OFFICERS PREVENT TWO TRAVELLERS FROM BRINGING LOADED GUNS ONTO THEIR FLIGHTS ON SUNDAY


Transportation Security Administration (TSA) officers at Ronald Reagan Washington National Airport (DCA) prevented two out-of-state travelers from bringing their loaded handguns onto their flights on Sunday, May 21.



A Florida resident was stopped with his loaded .380 calibre handgun and an Arkansas woman was stopped with her .22 calibre gun that was loaded with five bullets. The incidents were not related.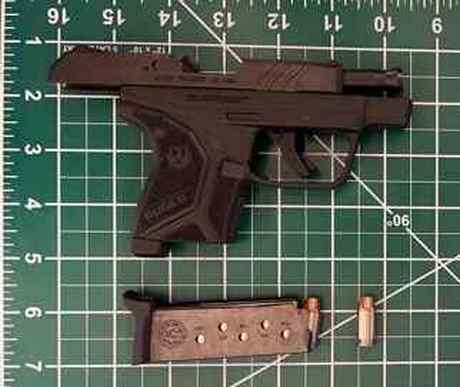 The firearms were caught as the individuals entered the security checkpoint. The X-ray unit alerted on their carry-on bags and the guns removed by Metropolitan Washington Airports Authority Police officers, who confiscated the guns and cited the individuals on weapons charges. These individuals now face a stiff financial civil penalty. Civil penalties for carrying a weapon can reach a maximum of $15,000.
"The Memorial Day holiday may be a week away, but the summer holiday travel season has started," said John Busch, TSA's Federal Security Director at the airport. "Our officers are good at their jobs and are staying vigilant to keep all travellers safe and secure. Airports are congested, people are eager to travel and this is no time to be carrying prohibited or illegal items in your carry-on bag.
An Arkansas woman was stopped by TSA officers with this loaded handgun at a Reagan National Airport security checkpoint on May 21.
An Arkansas woman was stopped by TSA officers with this loaded.
"Travelers who are gun owners have a significant responsibility to know where their firearms are at all times and know that they should not be in a carry-on bag," Busch added. "I am very concerned that most people who are stopped at TSA checkpoints with a firearm 'forgot it was in the bag.' And so loaded and unsecured firearms--with an oblivious owner--were near all the other travellers. This presents a potentially hazardous situation. When packing for a trip, I recommend starting with an empty bag to ensure that there are no prohibited items inside. Bringing any prohibited items slows down the security screening process for everyone. Travelers need to come to the airport prepared to go through the security screening process."
TSA has details on how to properly travel with a firearm posted on its website.
Firearms are not permitted through a security checkpoint because passengers should not have access to a firearm during a flight. This even applies to travellers with concealed carry permits or are enrolled in the TSA PreCheck® program, who will lose their TSA PreCheck privileges if they bring a gun to a checkpoint. Individuals who bring their gun to a security checkpoint will face a federal financial civil penalty.
Last year, 6,542 firearms were caught at 262 out of 430 airport security checkpoints nationwide. Eighty-eight percent of those guns were loaded.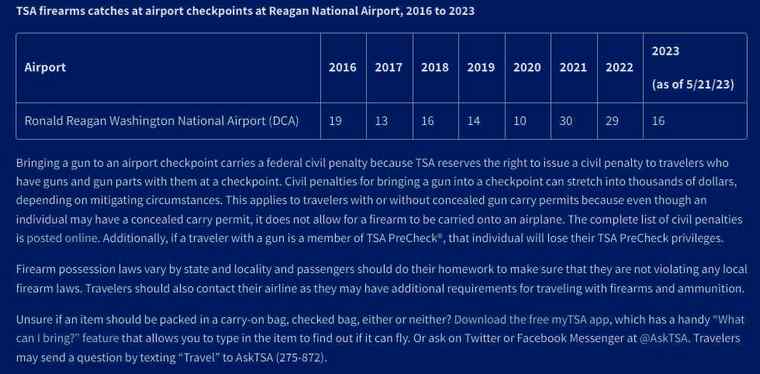 Bringing a gun to an airport checkpoint carries a federal civil penalty because TSA reserves the right to issue a civil penalty to travellers who have guns and gun parts with them at a checkpoint. Civil penalties for bringing a gun into a checkpoint can stretch into thousands of dollars, depending on mitigating circumstances. This applies to travellers with or without concealed gun carry permits because even though an individual may have a concealed carry permit, it does not allow for a firearm to be carried onto an airplane. The complete list of civil penalties is posted online. Additionally, if a traveller with a gun is a member of TSA PreCheck®, that individual will lose their TSA PreCheck privileges.
Firearm possession laws vary by state and locality and passengers should do their homework to make sure that they are not violating any local firearm laws. Travelers should also contact their airline as they may have additional requirements for traveling with firearms and ammunition.
Google Banner Ad




ROLLS-ROYCE ANNOUNCES IT HAS SUCCESSFULLY COMPLETED THE FIRST TESTS OF ITS ULTRAFAN TECHNOLOGY DEMONSTRATOR.


This is a historic moment for Rolls-Royce - it's the first time in 54 years the aero-engine manufacturer has tested a brand-new engine architecture and is proof of what can be achieved when industry and Governments work together.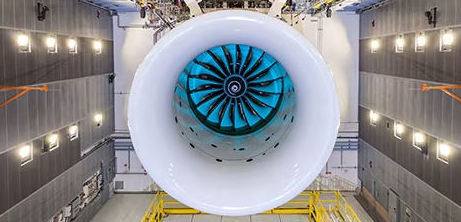 PIC Confirming the capability of the suite of technologies incorporated in the demonstrator is a big step towards improving the efficiency of current and future aero-engines. UltraFan delivers a 10% efficiency improvement over the Trent XWB, which is already the world's most efficient large aero engine in service.
In the nearer term, there are options to transfer technologies from the UltraFan development programme to current Trent engines, providing our customers with even greater availability, reliability and efficiency.
In the longer term, UltraFan's scalable technology from ~25,000-110,000lb thrust offers the potential to power new narrowbody and widebody aircraft anticipated in the 2030s.
Google Banner Ad
QANTAS BOOSTS INTERNATIONAL NETWORK: RESTORING CAPACITY, ADDING MORE AIRCRAFT, LAUNCHING NEW ROUTES


Qantas will boost its international network with extra flights, more aircraft and new routes as it restores capacity in line with strong travel demand and the broader recovery of the aviation industry.

The national carrier will add around one million seats to its international network over 12 months compared to its current schedule, offering customers more choice to popular destinations across Asia, the United States and the Pacific.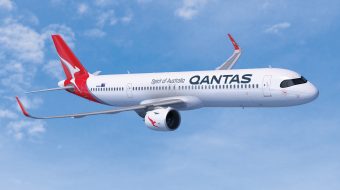 The additional capacity will be made possible through a combination of more Qantas aircraft returning to service, new aircraft joining the fleet and an arrangement with oneworld partner Finnair to operate two Airbus A330 aircraft on two Qantas routes.
The network changes will see the Group's international capacity grow to around 100 per cent of pre-COVID levels by March 2024, up from 44 per cent 12 months ago and 84 per cent today. Most of the flying announced today will be powered by the 2,400 pilots and cabin crew Qantas has recruited into the Group since borders reopened; a further 300 people will be needed by the end of the year.
Over the past six months, Qantas has brought five international aircraft back into its fleet - some from long term storage and some that were on standby as operational spares while the industry stabilised. A new Boeing 787 Dreamliner arrived in May and another two will be delivered next month. The latest Qantas A380 stored in the desert was reactivated in January and an additional A380 will return to service at the end of the year following maintenance and modifications to the cabin.
This announcement comes as Qantas prepares to resume San Francisco flights next week and launch its inaugural service from Sydney to New York via Auckland next month. Seasonal services to Rome and flights between Melbourne and Hong Kong will resume in June.
Google Banner Ad
EMIRATES AND ETIHAD ANNOUNCE INTERLINE EXPANSION, OFFERING BETTER ITINERARY OPTIONS TO BOOST UAE TOURISM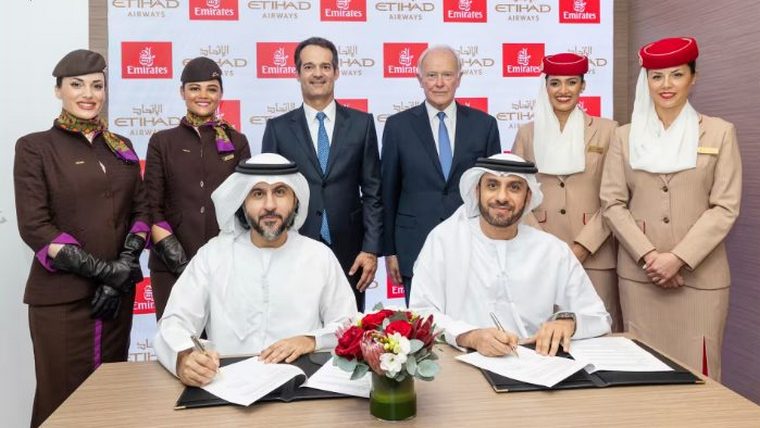 Emirates Airline and Etihad Airways have signed a Memorandum of Understanding (MoU) to expand their interline agreement and provide travellers additional itinerary options when visiting the UAE. This first of its kind agreement between the two UAE carriers aims to capitalise on opportunities to boost tourism to the UAE from key source markets by enabling visitors to experience more than one destination in a single itinerary.

This summer, customers of each airline will be able to purchase a single ticket to fly into either Dubai or Abu Dhabi, with a seamless return via the other airport. The new agreement also provides travellers planning to explore the UAE with the flexibility of one-stop ticketing for their full journey and convenient baggage check-in.
In the initial stages of the expanded interline, each carrier will focus on attracting visitors to the UAE by developing inbound interline traffic from select points in Europe and China. The 'open jaw' arrangement will allow visitors to cover as much ground as possible when exploring Abu Dhabi, Dubai or any other emirate, saving time by removing the need to fly home via their arrival airport. Customers travelling into the UAE also have the option of 'multi-city flights', with the choice to travel from one city on both carriers' networks, and conveniently returning to another point served by either Emirates or Etihad.
The MoU was signed at Arabian Travel Market by Adnan Kazim, Emirates' Chief Commercial Officer, and Mohammad Al Bulooki, Chief Operating Officer, Etihad Airways, in the presence of Sir Tim Clark, President, Emirates Airline, and Antonoaldo Neves, Etihad CEO, along with other senior representatives.
Sir Tim Clark, President, Emirates Airline said: "We are pleased to be working again with Etihad Airways - this time to allow each carrier to offer a new range of seamless travel options in and out of the UAE. Emirates and Etihad are leveraging on our strengths to expand our respective customer offerings and boost UAE tourism. We believe this new agreement provides a strong foundation to develop further opportunities between both airlines and is an example of our commitment to the UAE's vision for continued economic diversification."
Antonoaldo Neves, Chief Executive Officer, Etihad Airways, said: "We're delighted to partner with Emirates in our shared mission to support inbound tourism to the UAE and facilitate travel to our vibrant cities. With two world-class airlines supporting UAE tourism, our interline agreement will make it more convenient for our guests to experience the best of Abu Dhabi and Dubai on one single ticket while promising to deliver an exceptional flying experience whether they fly with Etihad Airways or Emirates. It's a win-win proposition for travellers to the UAE."
The expanded interline partnership draws upon the commitment of both airlines to support the UAE government's objective to promote tourism to the UAE and enhance the UAE's position as a preferred global destination. Tourism is one of the key pillars of the UAE Economy and is expected to contribute to 5.4% of the nation's total GDP, or AED 116.1 billion (USD 31.6 billion), supporting over 1 million jobs by 2027.*
This is the second time the airlines have announced a collaboration. In 2018, Emirates Group Security and Etihad Aviation Group (EAG) signed a Memorandum of Understanding (MoU) to strengthen aviation security, including the sharing of information and intelligence in operational areas both within and outside the UAE. Last year, Emirates signed an MoU with the Department of Culture and Tourism - Abu Dhabi, to boost tourist numbers to the UAE capital from key source markets across the airline's global network.
Google Banner Ad
LUFTHANSA GROUP SIGNS CONTRACT FOR FOUR ADDITIONAL AIRBUS A350-900S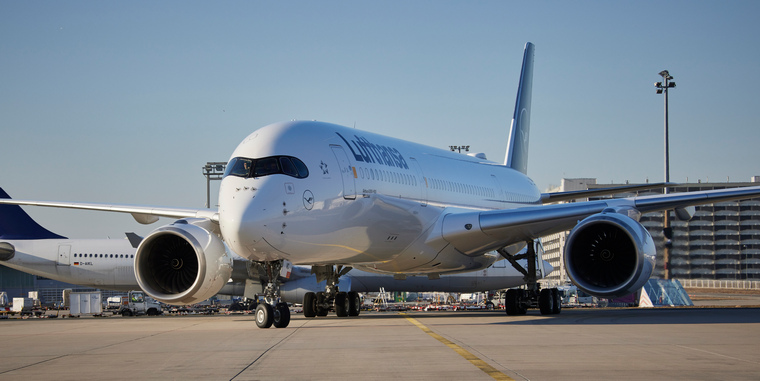 The Lufthansa Group purchases four additional ultra-modern Airbus A350-900 long-haul aircraft. The aircraft will be acquired from Deucalion Aviation Limited and delivered to the Group still this year.

Lufthansa currently operates 21 Airbus A350-900s and has ordered five more A350-900s and ten A350-1000s as recently as March 2023. In total, Lufthansa holds 38 firm orders for this highly efficient Airbus long-haul aircraft, making it the world's third-largest Airbus A350 customer.
Google Banner Ad
ITA AIRWAYS TAKES DELIVERY OF ITS FIRST A330NEO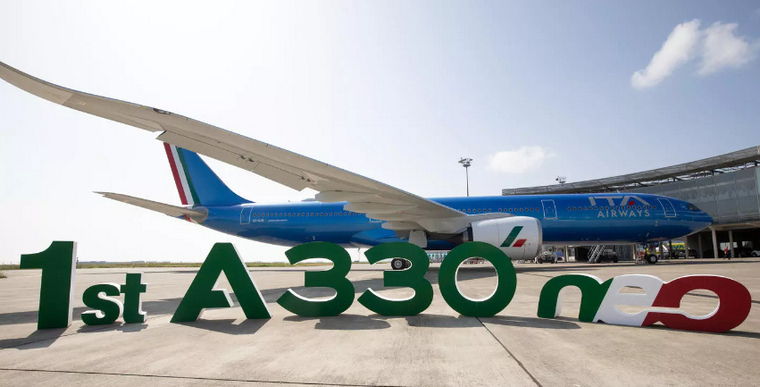 ITA Airways, Italy's national carrier, has taken delivery of its first A330-900, on lease from Air Lease Corporation (ALC) (NYSE: AL), during a ceremony held in Toulouse. The A330neo will join the ITA Airways fleet in June to serve its long-haul routes and new intercontinental destinations.


The A330neo is the latest-generation aircraft type from Airbus to join the ITA Airways' fleet. The airline already operates all Airbus aircraft Families with a fleet of 68 Airbus aircraft (4 A220s, 50 A320 Family, 8 A330-200s and 6 A350-900s). By selecting A330neos, ITA Airways is further consolidating its strategy of being an all Airbus operator and leveraging new levels of efficiency and flexibility.
With the introduction of the latest generation eco-efficient A330neo, ITA Airways continues its fleet modernisation to meet its ambitious sustainability targets. To further support this ambition the delivery flight will be powered by a 16% blend of sustainable aviation fuel (SAF).
The A330neo delivers unbeatable operating economics and boasts an award-winning Airspace cabin with more passenger space, a new lighting system, the latest in-flight entertainment systems and full connectivity throughout the cabin.
ITA Airways's A330neo named Gelindo Bordin, to commemorate the Italian Olympic marathon champion, will feature a three-class cabin layout designed by renowned designer Walter De Silva. It'll feature 30 full lie-flat bed business class seats, 24 premium and 237 latest generation economy class seats of which, 36 are dedicated to comfort economy. All seats will be equipped with on demand video and audio content as well as full WiFi connectivity and highly customisable mood lighting throughout the cabin.
The A330neo is the new-generation version of the popular A330 widebody. Incorporating the latest-generation Rolls-Royce Trent 7000 engines, new wings and a range of aerodynamic innovations, the aircraft offers a 25 percent reduction in fuel consumption and CO2 emissions. The A330-900 is capable of flying 7,200 nm / 13,334 km non-stop.
At the end of April, the A330 Family had registered a total of over 1 775 firm orders of which 289 are A330neos from 25 customers. To date, 100 A330neos have been delivered globally.
Google Banner Ad

Egypt, Jeddah-King Abdulaziz International Airport: Egyptair flight MS643, a Boeing 737-866, suffered damage to one of the main undercarriage wheels during landing on runway 16R at Jeddah-Jeddah-King Abdulaziz International Airport.
Japan, around Tochigi prefecture: Air France flight AF291, an Airbus A350-941, suffered damage to the nose radome and pitot tubes, and returned to Osaka-Kansai (KIX). The flight took off from KIX at 02:15 UTC (11:15 LT), bound for Paris-CDG Airport. About 02:50 UTC, the Airbus got troubled on the weather radar and air speed indication while at a cruising altitude of FL350. At 03:10, the flight turned back to KIX. Forty minutes later the flight declared an emergency. A safe landing was made back at KIX at 05:25 UTC. The runway 24R was closed for 50 minutes for inspection, causing 11 other flights to be affected. No injuries were reported among 324 occupants.
USA, Birmingham-Shuttlesworth International Airport, AL: Southwest Airlines flight WN2518, a Boeing 737-8H4, experienced a fire in the no.2 engine while at the gate at Birmingham-Shuttlesworth International Airport, AL (BHM).
USA, East of Florida: Avelo Airlines flight XP357, a Boeing 737-7H4, encountered wake turbulence at FL360 while en route between New Haven-Tweed Airport, CT (HVN) and Fort Myers Airport, FL (RSW). Three crew members were injured. The incident caused the airplane to immediately drop 400 feet in altitude. The flight then diverted to Orlando International Airport (MCO) so the crew members could be evaluated by paramedics.
USA, Boston-Logan International Airport, MA: JetBlue Airways flight B61238, an Airbus A220-300, was parked at gate C15 at Boston-Logan International Airport, MA (BOS) and was struck by a belt loader.
Denmark, Copenhagen Airport: An Air Greenland Airbus A330-841, OY-GKN, was damaged after it contacted a parked SAS aircraft while being towed at Copenhagen Airport in Denmark.
Over eastern Iran: KLM flight KL876, a Boeing 777-206ER, suffered an engine failure while en route over Iran. The flight crew elected to divert to Dubai, where it landed safely 1 hour and 45 minutes later.

South Korea, Daegu (Taegu) International Airport (TAE): Asiana Airlines flight OZ8124, an Airbus A321-231, was on approach to Daegu Airport at 600 feet when the L3 emergency exit door opened. The aircraft landed safely on runway 13R and taxied to the apron. It appeared that a passenger of the exit row seat 31A had opened the door. Twelve passengers complained dyspnea, and nine of them were sent to hospital. Other 182 passengers and 6 crew were unharmed. The emergency slide of L3 door was damaged.

Italy, Milano-Malpensa Airport: Ryanair flight FR7540, a Boeing 737-8AS, suffered a burst tire during take-off from Milano-Malpensa Airport (MXP). The aircraft entered a hold and landed safely back at MXP, 40 minutes after take-off. The aircraft came to a stop on the runway and was towed to the stand after 20 minutes.




Seaplane Base AirVenture 2009 to 2019

Google Banner Ad