Compiled by Willie Bodenstein



Google Banner Ad



THIS WEEK IN MIDWEEK UPDATE
Rostec will help to establish Africa's first air ambulance service.
FAA proposes pilot training requirements and operational rules for powered-lift aircraft.
Pilatus hands over the 2,000th PC-12 to PlaneSense.
Daher receives the Kodiak 900's European validation.
Garmin announces GI 275 electronic flight instrument certification for Bell 407 and Robinson R66 helicopters.
Leonardo: contract signed for C-27J to the Azerbaijan Air Force.
Rosoboronexport to showcase Russian military helicopters at HeliRussia 2023.
Leonardo unveils AWHero RUAS' new developments.
French government provides a €5.6 million grant as additional funding for VoltAero's development of its Cassio electric-hybrid aircraft.
Worldwide incidents and accidents
This week in History - British Airways Flight 5390, a BAC One-Eleven, suffers explosive decompression over Didcot, Oxfordshire, England when one of the front windscreen panes blows out.
Bonus Video - Seaplane Base AirVenture 2009 to 2019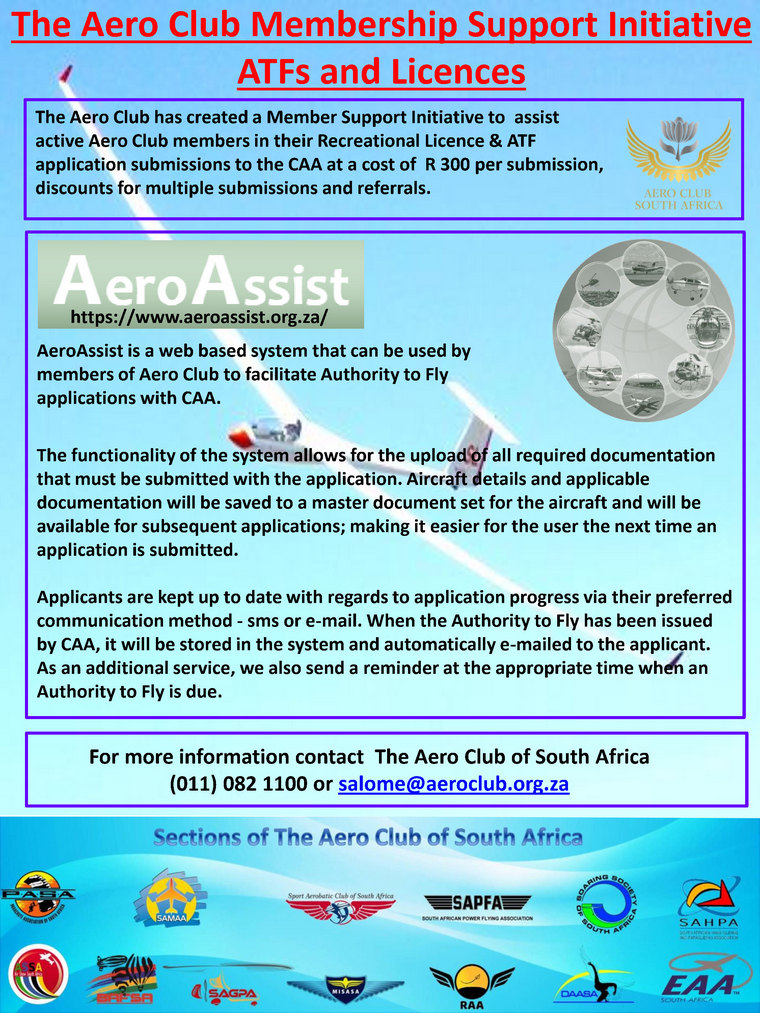 11
Brakpan Aero Club Cobra Club and fly-in. Contact Clarissa E-mail: Clarissa@airborneaviation.co.za Cell: 074 113 2911

15
Virginia Airport Airshow, Durban. Brendan Horan E-mail: brendan@creativespacemedia.co.za

16
SAC Fundraiser event venue TBA. Contact Annie Boon E-mail: info@anniesaviationcorner.com


17
Maputo International Airshow on the waterfront. Contact Gavin Neil E-mail: gavin@haps.co.mz Cell: +258 84 391 7408


30 June to 2 July
EAA Taildraggers at Warmbaths airfield (Bela Bela). Contact Richard Nicholson E-mail: ichard.nicholson1963@gmail .com







1
EAA Chapter 322 monthly gathering, boot sale and fly market 07h30 EAA Auditorium. For more info contact Neil Bowden E-mail: airadventuresa@gmail.com


1 & 2
SAPFA Speed Rally No.2 Warmbaths airfield. For more info contact David le Roux E-mail: david@pilotinsure.co.za Cell: 073 338 5200


6 - 8
AERO South Africa at Wonderboom National Airport. Go to www.aerosouthafrica.com


14 & 15
SAC KZN Regionals Ladysmith airfield. Contact Annie Boon E-mail: info@anniesaviationcorner.com


15
EAA Silver Creek camp over and pancake breakfast. For more info contact Neil Bowden E-mail: airadventuresa@gmail.com


24 - 30
EAA AirVenture Oshkosh, Wisconsin, USA. SA your group and camp at the field. Contact Neil Bowden at E-mail: airadventuresa@gmail.com


29 & 30
Soutpansberg Airshow & SAPFA Speed Rally Louis Trichardt FALO For Airshow Contact Jaco 082 353 6002 or Bianca 084 297 7274 E-mail: spbvliegklub@gmail.com SAPFA Speed Rally No.3 - Louis Trichardt Contact David le Roux E-mail: david@pilotinsure.co.za Cell: 073 338 5200


29 Jul to 5 Aug
FAI Rally Flying World Championships - Mâcon, France. Contact Leon Bouttell E-mail: Leon@lbaa.co.za Cell: 076 294 1363




ROSTEC WILL HELP TO ESTABLISH AFRICA'S FIRST AIR AMBULANCE SERVICE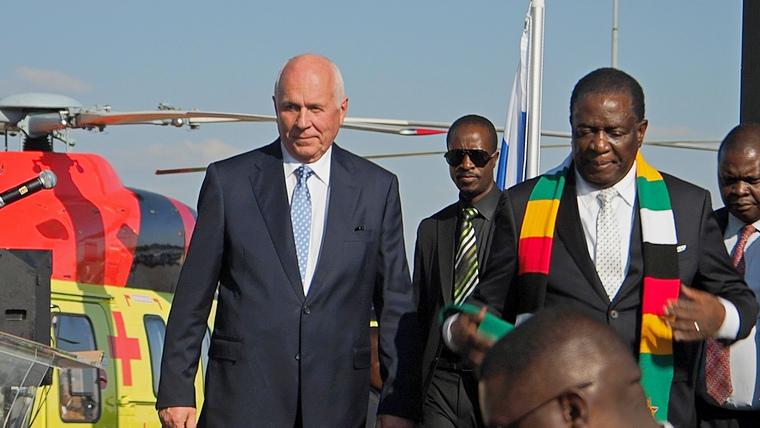 Russian Helicopters holding has delivered a batch of eighteen Ansats to the Republic of Zimbabwe. These light special-purpose helicopters are intended to form a basis for national air ambulance.


Fast growth of cooperation between Russian Helicopters holding and the Republic of Zimbabwe commenced in 2022. A set of contracts was made for supply of Mi-17 and Ansat civil helicopters for key federal agencies of the Republic of Zimbabwe.
"Today we officially deliver a batch of Russian-made Ansats to the Republic of Zimbabwe. Eighteen Ansats are intended for air ambulance service. First of all - to save patients in hard-to-reach areas. Each medical helicopter is complete with full range of resuscitation and emergency equipment," said Sergey Chemezov, CEO of Roste? State Corporation.
He pointed out that the air ambulance program implemented by joint efforts will be the first project of the kind in Africa. "By 2025, the Republic of Zimbabwe will receive sixteen Russian-made helicopters," pointed out Sergey Chemezov.
The President of the Republic of Zimbabwe Emmerson Mnangagwa remembered that Russia delivered the first Ansat medical helicopter and ambulance vehicle during the visit of the Russian delegation to the African republic in autumn 2022.
"We are committed to further promote our cooperation. Rescue and emergency medical response skills give an excellent chance for enhancement of cooperation and friendship between the two countries. These helicopters will lay a foundation for modern medical aircraft fleet in Zimbabwe and help to promptly solve challenging tasks which sometimes occur during natural disasters," emphasized the President.

FAA PROPOSES PILOT TRAINING REQUIREMENTS AND OPERATIONAL RULES FOR POWERED-LIFT AIRCRAFT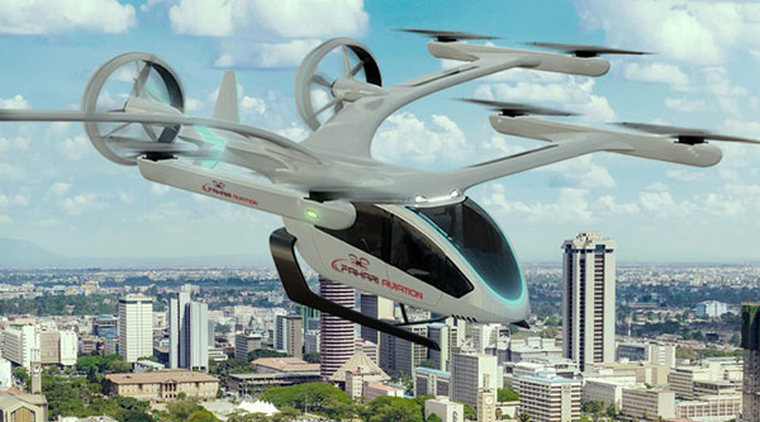 The Federal Aviation Administration took another key step toward safely enabling advanced air mobility by proposing a comprehensive rule for training and certifying pilots.

"These proposed rules of the sky will safely usher in this new era of aviation and provide the certainty the industry needs to develop," said Acting Associate Administrator for Aviation Safety David Boulter.
New rules are necessary because many of the proposed aircraft take off and land like a helicopter but fly enroute like an airplane. The powered-lift proposed rule is designed to provide certainty to pilots and the industry on what the requirements and expectations will be to operate these aircraft once it is finalized. Under the proposed rule:
A clear pathway is proposed for pilots to earn powered-lift ratings specific to each type of aircraft they fly. Pilots who work for powered-lift aircraft manufacturers could serve as the initial cadre of flight instructors, who could then train instructors at flight schools, training centres and air carriers.
To safely accelerate pilot certification, alternate eligibility criteria would enable certain pilots to meet flight-time experience requirements faster. This would apply to pilots who already hold a commercial pilot certificate and are instrument rated. Powered-lift aircraft would follow the same set of operating rules as traditional aircraft that are used in private and commercial flights and air tours.
The proposal would conform to International Civil Aviation Organization requirements, enabling U.S. pilots to operate in other countries. Individuals can comment on the proposed rule for 60 days after it publishes in the Federal Register.
The proposed rule closely follows another integration milestone. Last month, the FAA released an updated blueprint for airspace and procedure changes to accommodate future air taxis.



PILATUS HANDS OVER THE 2,000TH PC-12 TO PLANESENSE





Since 1995, PlaneSense®has specialized in "fractional aircraft ownership". The company currently operates 43 PC-12s and eleven PC-24s. Both PlaneSense®and its customers have expressed total confidence in Pilatus.


George Antoniadis, Founder, President and CEO of PlaneSense®, comments: "We are honoured to receive the 2,000th PC-12. We took delivery of our first PC-12, the 20th built, in 1995. This unique aircraft constitutes the backbone of our operation and has been an important part of the success of the PlaneSense®program. Over the years, the mutual respect of our companies has supported a productive dialogue contributing to the improvement of the PC-12 and the PlaneSense®program. Our clients have enjoyed the aircraft's versatility, reliability, comfort, and efficiency for 28 years. Our partnership with Pilatus has been incredibly valuable and we look forward to expanding it further in the years to come."
Markus Bucher, CEO of Pilatus, said at the handover: "Year after year, our PC -12 is, and will remain, the world's best -selling single-engine turboprop aircraft in its class with pressurised cabin. We have continually developed our bestseller over the years and the current PC-12 is state of the art. Today, I'm very proud that I and my team are able to hand over the 2000th PC-12 to our exceptionally loyal and faithful customer PlaneSense®. I'm grateful that we can count this very professional company among our customers. PlaneSense® is an important part of the PC-12's history, demonstrating day in, day out, that our proven, reliable and safe aircraft is ideally suited to the most demanding of missions. Quite simply, it's the best aircraft in its class!"
Statistically, there are over 70 PC-12s in the air at any given time. In 2022 alone, Pilatus produced 80 PC-12s in the heart of Switzerland for delivery all over the world. The global fleet has already clocked up over ten million hours in the air. The PC-12 is used for business travel, transport operations, medevac and emergency missions and search and rescue flights. It has been continuously developed from the outset, and the most recent PC-12 NGX launched in 2019 is state of the art. The aircraft is also equipped with the most reliable turboprop engine ever: the Pratt & Whitney Canada PT6. Statistics show that this engine makes the PC-12 one of the safest single-engine aircraft.
The aircraft is also part of the sustainability drive to achieve the lowest possible fuel consumption. The engine is certified to run on Sustainable Aviation Fuel (SAF) - all aspects which speak for efficient, reliable operations.

DAHER RECEIVES THE KODIAK 900'S EUROPEAN VALIDATION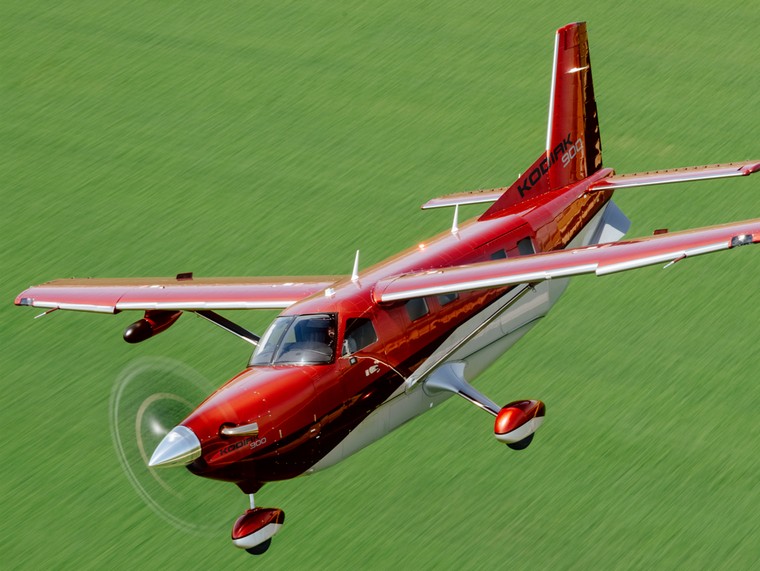 Daher recently announced the European airworthiness validation for its Kodiak 900 - the larger and faster version of the robust and rugged Kodiak 100 turboprop-powered aircraft.

The Kodiak 900's type certificate from the European Aviation Safety Agency (EASA) enables Kodiak 900 deliveries to begin in the European Union, with the first handover to a European operator scheduled for this fall. U.S. certification for the Kodiak 900 was granted by the Federal Aviation Administration (FAA) in 2022.
"With its higher cruise speed, excellent operating efficiency, enhanced climb performance and larger cabin, our Kodiak 900 meets the requirements of many customers who seek a faster aircraft and increased cargo capacity,"
"Chabbert said there is significant European interest in this new aircraft version for missions that range from air ambulance and firefighting support to skydiving and surveillance. Numerous inquiries already have been received by Daher's authorized distributor network in Europe, including Rheinland Air Service - which covers Austria and Germany."
Inheriting the Kodiak 100's remarkable qualities as a backcountry STOL (short take-off and landing) and multi-role airplane, the Kodiak 900 marks a further step with its fuselage length extension of 1.19 m (3.9 ft) to provide more passenger room and cargo space, a cruise speed increase to 210 KTAS, and a greater useful load while offering a range of 1,129 nm.

Daher's Kodiak engineering department introduced numerous updates to reduce the Kodiak 900's aerodynamic drag: ducts, inlets, and air intakes have been redesigned, remodelled and reengineered for enhanced airflow circulation. The cargo pod - which is an option on the Kodiak 100 - has been aerodynamically refined and is now fully integrated as standard equipment on the Kodiak 900.
As a result of these enhancements, the Kodiak 900's operating economics have been improved, with a five percent reduction in specific fuel consumption from the Kodiak 100 - which is in double digits when compared to direct competitors. This lowers the cost-per-seat-mile and the direct operating costs for commercial operators.
A new constant speed, full-feathering, hydraulically-actuated five-blade composite propeller from Hartzell is integrated on the Kodiak 900's Pratt & Whitney Canada 900-shaft horsepower PT6A-140A turboprop engine. The propeller's design and its low setting of 1,900 rpm contribute to the low noise level of 79.5 dB(A), allowing the aircraft to operate in the most strictly regulated noise-sensitive areas.
The Kodiak 900's cabin benefits from Daher's expertise in passenger comfort. In the aircraft's Summit+ interior definition, the seats come in durable and weather-resistant leather, and carpeting is installed throughout. The sidewalls, headliner and rear bulkhead utilize the popular composite material from the Kodiak 100. Industry-leading sound damping creates one of the quietest cabin experiences for an aircraft in its class.
With the addition of a fifth set of passenger windows, the Kodiak 900's cabin is bright and has a feeling of spaciousness - even with the maximum configuration of 10 seats. Individual amenity panels that include USB-A and USB-C ports, cupholders and mobile telephone holders are now located at every seat.
GARMIN ANNOUNCES GI 275 ELECTRONIC FLIGHT INSTRUMENT CERTIFICATION FOR BELL 407 AND ROBINSON R66 HELICOPTERS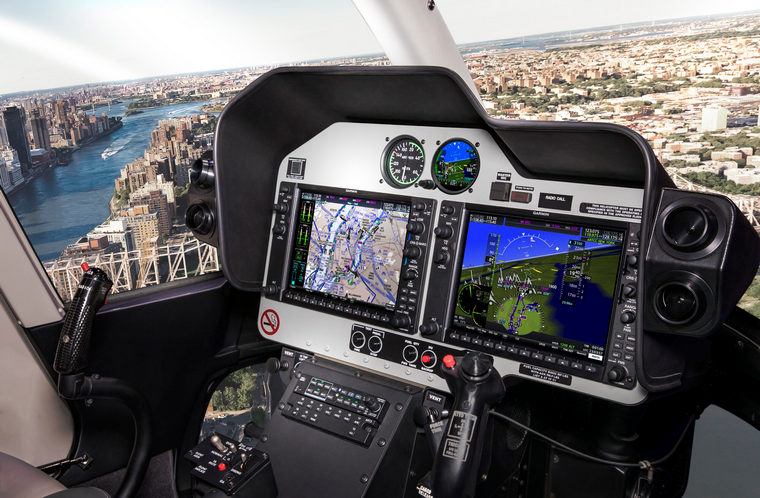 Garmin (NYSE: GRMN) announced a Supplemental Type Certification (STC) by the Federal Aviation Administration (FAA) for the GI 275 electronic flight instrument in Bell 407 and Robinson R66 helicopters. A powerful solution for helicopter owners and operators, the GI 275 is a scalable, cost-conscious approach to an avionics upgrade that is a direct replacement for a variety of legacy primary flight instruments in the cockpit, including the primary attitude indicator, course deviation indicator (CDI), horizontal situation indicator (HSI), or the multi-function display (MFD).

The GI 275 is intentionally designed to take advantage of the common 3.125-inch flight instrument size, reducing installation time and preserving the existing instrument panel. Its bright, high-resolution touchscreen display and wide viewing angle offer superior readability in the cockpit. In addition to interfacing with the flight instrument via the touchscreen, a dual concentric knob allows pilots to access a variety of key functions. Suitable as a direct replacement to many aging flight instruments, the GI 275 is easy to incorporate into a variety of panels and offers operators a simple and straightforward upgrade path to achieve modern flight instrument features and functions.
Primary attitude indicator
When installed as a primary attitude indicator, the GI 275 offers improved reliability, potential weight savings and reduced maintenance compared to less reliable, vacuum-driven attitude indicators. Optional Helicopter Synthetic Vision Technology (HSVT™) overlays a rich, 3D topographic view of terrain, traffic, obstacles, power lines, airport signposts and more, all within the GI 275 attitude display1. Additional features include the display of outside air temperature, groundspeed, as well as true airspeed and wind information on the attitude indicator, and wireless functionality like sharing of GPS position and backup attitude information to the Garmin Pilot™ app.
Course deviation indicator (CDI) & horizontal situation indicator (HSI)
When installed as a CDI or HSI, the GI 275 is designed to accept a variety of GPS and navigation inputs, allowing up to two GPS sources and two VHF navigation sources. The GI 275 features an Omni Bearing Resolver that allows the flight instrument to interface to a variety of legacy navigators on the market without the need for an expensive adapter. With an optional magnetometer, it is also capable of providing magnetic-based HSI guidance. The HSI can also provide enhanced features such as map inset and traffic, terrain or weather overlay. Selecting the CDI source can be accomplished through the touchscreen interface, while course and heading selection is completed using either the touchscreen or dual concentric knob.
Multi-function display (MFD)
When owners replace an older mechanical CDI or HSI, the GI 275 can double as a modern digital indicator and adds MFD-like capabilities such as a moving map2, weather2, traffic, obstacles, WireAware™ power lines, SafeTaxi® airport diagrams and five-colour terrain shading. For backup navigation information, a built-in VFR GPS enables convenient direct-to navigation guidance, displaying aircraft position information on a moving map, and when enabled, offers forward-looking terrain and obstacle avoidance (FLTA) capability to alert in advance where potential hazards may exist. Additionally, HTAWS (Helicopter Terrain Awareness and Warning System) is available on the GI 2753. The GI 275 electronic flight instrument can also be paired with Garmin's GRA® 55 or GRA 5500 radar altimeters, or other select third-party products, to display altitude Above Ground Level (AGL) while also providing visual and aural annunciations to the pilot.
The GI 275 is available as a retrofit for Bell 4074 and Robinson R66 helicopters through authorized Garmin dealers. The GI 275 comes with a two-year warranty and is supported by Garmin's award-winning aviation support team, which provides 24/7 worldwide technical and warranty support. For additional information on Garmin's helicopter solutions, visit garmin.com/helicopters.

LEONARDO: CONTRACT SIGNED FOR C-27J TO THE AZERBAIJAN AIR FORCE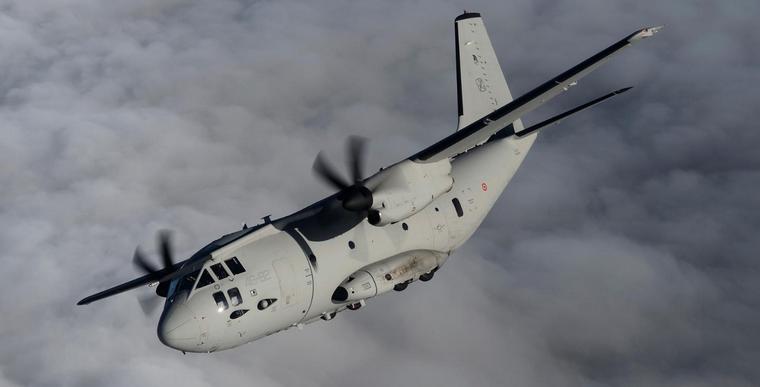 The commercial collaboration between Italy and Azerbaijan has been strengthened with the signing of the contract for the supply of the C-27J Spartan. An Azerbaijani delegation was in Italy for the contract signing in the presence of representatives of the Defence Ministers of the two countries.

Initially linked to the energy sectors, the collaboration between Italy and Azerbaijan is now also extended to defence industry products thanks to the valuable contribution provided by the Italian Ministry of Defence working group. The programme for the purchase of the C-27J from Leonardo, a tactical transport aircraft with many years of proven experience in the most challenging operational scenarios, was finalized through a technical round table between the Italian Ministry of Defence and its Azeri counterpart. The agreement is part of the extensive modernisation programme of the Azerbaijani Armed Forces, which are increasingly looking to the products of Italian industry.
Deployed in the most challenging geographic, environmental and operating conditions, Leonardo's C-27J Spartan is an aircraft capable of executing a vast range of defence and civil protection missions.
Extensive experience gained in operations with different air forces worldwide makes it the ideal aircraft for military transport missions, airdrops of paratroopers and materials, 'last mile' tactical troop support, special forces operations, humanitarian assistance and disaster relief.

ROSOBORONEXPORT TO SHOWCASE RUSSIAN MILITARY HELICOPTERS AT HELIRUSSIA 2023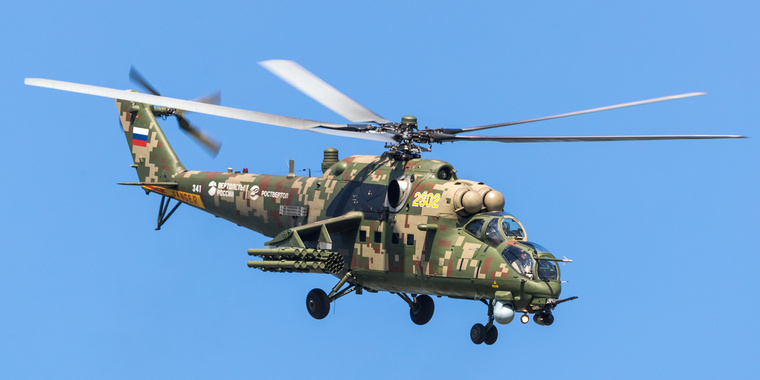 Rosoboronexport (part of the Rostec State Corporation) will be showcasing Russian military helicopters at the 16th international Helicopter Industry Exhibition (HeliRussia 2023), which will be held from May 18 to 20 at the Crocus Expo International Exhibition Centre in Moscow.

"Since its establishment in 2001, Rosoboronexport has delivered over 1,200 helicopters to partners from more than 45 countries. This is an excellent indicator of the reliability and high competitiveness of Russian equipment in the market," said Alexander Mikheev, Director General of Rosoboronexport. "Today, Russian helicopter developers and manufacturers confidently meet the needs of domestic customers and foreign partners, including through military-technical cooperation. Well-proven helicopters undergo upgrades, based on their extensive operating experience. New models are being introduced to the market and will be on display at HeliRussia 2023."
Rosoboronexport will take part in HeliRussia 2023 within a joint exhibit of Rostec subsidiaries. At its booth, the company will showcase the Ka-52 scout/attack helicopter, the Mi-17V-5 military transport helicopter and the Mi-35M transport/attack helicopter. In addition, the exhibition guests will be presented with upgraded versions of the Mi-28NE attack helicopter, Mi-171Sh military transport helicopter, Ka-226T light utility helicopter, as well as the Mi-26T2V heavy-lift military transport helicopter.
During the show, interested representatives of international customers can get detailed specifications and operational features of the Russian helicopters at Rosoboronexport's booth. The company is ready to hold presentations of the items on display, including with the involvement of their developers and manufacturers. The Russian special exporter is also willing to discuss issues concerning end product delivery and technology partnership in any mutually beneficial formats, including joint development and production, licensed production, construction of training centres or maintenance and modernization facilities on the customer's premises.
"Most of the Russian helicopters promoted today by Rosoboronexport are well known in the global market and occupy top positions in their respective segments. At the same time, the Russian helicopter industry works unceasingly, upgrading them based on the experience of their operation, including in combat conditions," Alexander Mikheev added. "Many helicopters have received new Russian-made powerplants, state-of-the-art air weapons, communication systems and defensive aids systems, which have shown high performance and reliability."

FRENCH GOVERNMENT PROVIDES A €5.6 MILLION GRANT AS ADDITIONAL FUNDING FOR VOLTAERO'S DEVELOPMENT OF ITS CASSIO ELECTRIC-HYBRID AIRCRAFT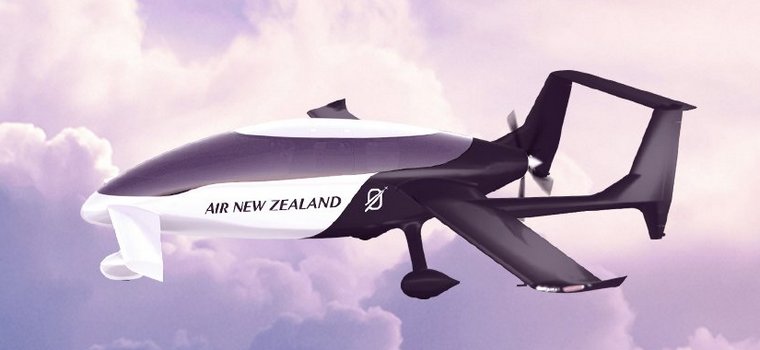 VoltAero's funding for the development of its Cassio 330 electric-hybrid aircraft has further increased with a €5.6 million grant from the French government via BPI France - the agency that supports France's economic growth by assisting its entrepreneurs.

The financing was made available through the "France 2030" investment plan, which was established by the French government with the goal of sustainably transforming key sectors of the country's economy - including aeronautics.
"This grant is another important vote of confidence in VoltAero and our vision to develop the unique family of Cassio electric-hybrid general aviation airplanes for safe, quiet, efficient and eco-friendly flight," stated Jean Botti, VoltAero's CEO and Chief Technical Officer. "It contributes to the Cassio 330's development, certification and production."
Cassio 330 is the first of three versions in VoltAero's electric-hybrid aircraft family that share a high degree of modularity and commonality. The family's design is based on VoltAero's clean-sheet configuration with a sleek, aerodynamically-optimized aircraft.
The Cassio family will be a highly capable and reliable product line for regional commercial operators, air taxi/charter companies, private owners, as well as in utility-category service for cargo, postal delivery and medical evacuation (Medevac) applications.
By integrating VoltAero's patented electric-hybrid propulsion system into the purpose-designed airplane, Cassio will deliver an order of magnitude higher performance as compared to the current competition, and provide significantly lower operational costs.
The VoltAero propulsion concept is unique: Cassio aircraft will utilize electric motors in the aft fuselage-mounted propulsion system for all-electric power during taxi, take off, primary flight (if the distance travelled is less than 150 km.), and landing. The hybrid feature - with an internal combustion engine - comes into play as a range extender, recharging the batteries while in flight. Additionally, this hybrid element serves as a backup in the event of a problem with the electric propulsion, ensuring true fail-safe functionality. In addition, it has the capability to use multiple fuels.
The first version to enter service will be the Cassio 330, with five seats and power delivered by the 330-kilowatt electric-hybrid propulsion system. VoltAero's follow-on six-seat Cassio 480 will have an electric-hybrid propulsion power of 480 kilowatts, while the Cassio 600 is sized at a 12-seat capacity with electric-hybrid propulsion power of 600 kilowatts.

LEONARDO UNVEILS AWHERO RUAS' NEW DEVELOPMENTS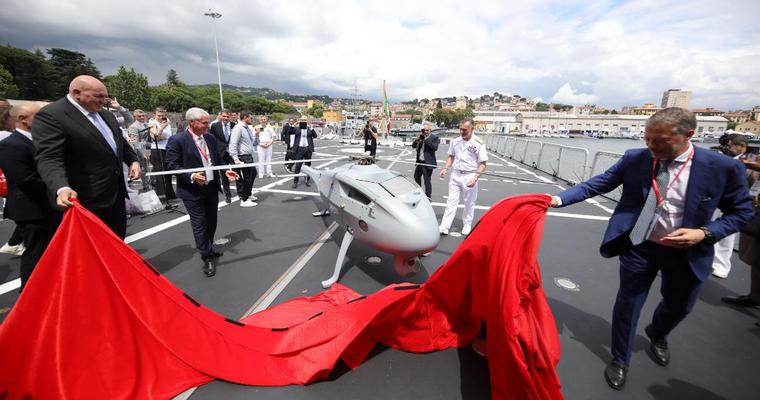 New developments include heavy fuel powerplant, airframe modification, advanced sensor modularity among others; AWHero also builds upon proven basic configuration including rotor system and transmissions, core avionic system, data-link architecture, and control station.

AWHero is part of a forward-looking roadmap that Leonardo is implementing to maintain its leadership in vertical flight and UAS applications in the frame of current and future technological evolutions.
Leonardo unveiled today the latest developments for its 200 kg class AWHero RUAS (Rotary Uncrewed Aerial System) during an official ceremony held at SEAFUTURE 2023 (La Spezia - Italy) on board Italian Navy's Paolo Thaon di Revel PPA (Pattugliatore Polivalente d'Altura - Multipurpose Offshore Patrol Vessel). The unveiling was carried out in the presence of representatives from institutions and across industry.
AWHero leverages on Leonardo's unique combination of longstanding and extensive capabilities in rotorcraft system development and within integration in support of the uncrewed aerial system and naval application sectors. The first and only RUAS in its class with a military certification, obtained in Italy in late 2021, and based on worldwide recognised standards, which already demonstrate the robustness of the system, AWHero now features new developments stemming from previously planned and anticipated activities based on a range of enhancements.
The new developments include in particular: a heavy fuel powerplant based on a unique twin-engine solution increasing efficiency safety and Time Between Overhauls; airframe modifications delivering significant operational and support advantages (powerplant integration, payload bay capacity, system/sensor integration and field of view, maintainability, on-deck stability); advanced sensor modularity; - the Leonardo Gabbiano TS Ultralight maritime radar for unmatched all-weather wide area coverage -; enhanced survivability, and cyber resilience. However, the system builds upon the certified and proven basic configuration with which it shares the rotor system, transmissions, a core avionic system, data-link architecture, and a control station.
Gian Piero Cutillo, MD of Leonardo Helicopters, said "AWHero is part of a forward-looking roadmap that Leonardo is implementing to maintain its leadership in vertical flight applications in the frame of current and future technological evolutions, which will extensively re-shape this industry. Within this roadmap, uncrewed systems and relevant enabling technologies (i.e., automation/autonomy, communications, sensors integration and fusion) are key elements in which the company has been significantly investing, while leveraging a fruitful collaboration with the Italian Military Authorities. The system enhancements unveiled today reflect the incremental yet firm move from basic design to CONOPS (Concept of Operations) focused configuration. This is particularly true for the relevant naval applications, which remain a priority market for these kinds of systems, which are able to meet intelligence and situational awareness extension capabilities with an optimized use of resources."
AWHero is optimized to support a range of assets involved in a range of naval and multi-domain operations such as ISTAR (Intelligence Surveillance Target Acquisition and Reconnaissance), ASW (Anti-Submarine Warfare), Electronic Warfare, Communication Relay, Border Protection, Combat support, and Force Protection, and can be integrated with the naval combat management system.
Leonardo's integrated capabilities in rotary-wing platforms, system integration, UAS systems and support/training services as well as proprietary technology delivers AWHero's operators with unmatched system growth and customisation potential and through-life cycle support benefits.
Since 2019, AWHero has been conducting maritime surveillance capability demonstrations on ships within the framework of the OCEAN2020 initiative, the European Defence Fund strategic research programme for naval surveillance technology and maritime safety, including 43 organisations across Europe and led by Leonardo. It has benefitted from a range of capability demonstration initiatives in the RUAS domain in Italy, UK and Europe.




4 JUNE 2023 USA - CESSNA 560 CITATION V 5

The US National Transportation Safety Board has begun investigating the June 4 crash of the Cessna 560 Citation V that had drawn the attention of national security agencies when it flew through secured airspace with a nonresponsive pilot.
All four aboard the aircraft, N611VG, were killed when it spiralled to the ground at 3:25 p.m. local time near Staunton, Virginia, in the heart of the Shenandoah Valley between the Blue Ridge mountains and the Alleghenies.
A 1990 model, the aircraft had been registered to Encore Motors of Melbourne, Florida, and the owner, John Rumpel, had told The New York Times and Washington Post that his daughter, two-year-old granddaughter, her nanny, and a pilot were aboard. Rumpel had added that his family was returning home to East Hampton after a visit with him.
The aircraft had departed Elizabethton Municipal Airport in Tennessee at 1:13 p.m. EDT on a flight to Islip-Long Island MacArthur Airport in New York. Flight trackers show the aircraft flying just past the destination but then making a 180-degree turn over Long Island and heading south at about 1 hour 15 minutes into the flight.
From there, the aircraft remained on a straight path for about 50 minutes, crossing over restricted airspace in Washington, D.C., and prompting security agencies to scramble an F-16 fighter. The Continental U.S. NORAD Region issued a statement that the F-16, in coordination with the FAA, had been authorized to travel at supersonic speeds, which caused a sonic boom that was reportedly heard throughout the region.
The F-16 pilot attempted to establish communications and used flares to draw attention from the pilot. But these attempts were unsuccessful. Instead, the aircraft entered a rapid descending right spiral from 34,000 feet-the cruise altitude that had prevailed through most of the flight-at an increasing rate of descent followed by another spiral at 20,000 feet, Air Safety Network (ASN) reported, citing ADS-B data. ASN added that the last ADS-B return showed an average rate of descent of 28,864 fpm.



Tunisia, off Cap Serrat-region (Bizerte): A Tunisian Army helicopter carrying 4 occupants crashed at sea at night off the Cap Serrat-region (Bizerte). All four occupants died in the crash.
Guatemala. Masagua, Escuintla: A Cessna 172N Skyhawk landed in a sugar cane field in Masagua, Escuintla. The flight instructor and student pilot survived the crash. The airplane sustained substantial damage to the fuselage and one of the wings.
Mexico, off Lake Chapala, Chapala, Jalisco: A Piper PA-24-250 Comanche ditched in the waters of Lago de Chapala, off Chapala, Jalisco, following a loss of engine power. Both occupants sustained minor injuries and the aircraft received substantial damage.

USA, Chautauqua County-Jamestown Airport: A Cirrus SR22T GTS G6 platinum crashed during an attempted forced landing on runway 31 at Chautauqua County-Jamestown Airport (JHW/KJHW), Jamestown, New York. Both occupants died and the aircraft was destroyed. The pilot attempted to return to the point of departure after a reported "catastrophic failure". The emergency parachute (CAPS) was pulled but the altitude was too low for a safe recovery.
USA, Bend Municipal Airport, OR: A Cessna 340A had just refuelled at Bend Municipal Airport (KBDN), Oregon, when the wing clipped a metal awning that covered the fuel pumps. A fire broke out, consuming the fuselage.

USA, SW of Pratt Regional Airport (PTT/KPTT), Pratt, Pratt County, KS: A Bell 206B JetRanger II sustained unspecified damage subsequent to the hard landing following an inflight fuel starvation event during the landing sequence to wheat field terrain in Pratt County southwest of Pratt Regional Airport (PTT/KPTT), Pratt, Kansas. The two occupants onboard the helicopter received minor injuries.






10 JUNE 1990

British Airways Flight 5390, a BAC One-Eleven, suffers explosive decompression over Didcot, Oxfordshire, England when one of the front windscreen panes blows out. The captain is partially sucked out of the cockpit, but a flight attendant manages to keep his unconscious body from falling from the aircraft. The first officer lands the aircraft safely at Southampton Airport. All on board survive.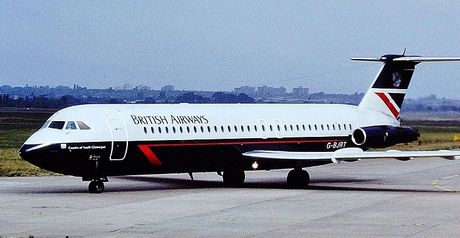 Flight attendant Nigel Ogden was entering the cockpit when a loud bang occurred and the cabin quickly filled with condensation. The left windscreen panel, on Lancaster's side of the flight deck, had separated from the forward fuselage; Lancaster was propelled out of his seat by the rushing air from the decompression and forced headfirst out of the flight deck. His knees were caught on the flight controls and his upper torso remained outside the aircraft, exposed to extreme wind and cold. The autopilot had disengaged, causing the plane to descend rapidly. The flight deck door was blown inward onto the control console, blocking the throttle control (causing the aircraft to gain speed as it descended), flight documents and check lists were sucked out of the cockpit, and debris blew in from the passenger cabin. Ogden rushed to grab Lancaster's belt, while the other two flight attendants secured loose objects, reassured passengers, and instructed them to adopt brace positions in anticipation of an emergency landing.
The flight attendants managed to free Lancaster's ankles from the flight controls while still keeping hold of him. At 08:55 local time (07:55 UTC), the aircraft landed at Southampton and the passengers disembarked using boarding steps.
Lancaster survived with frostbite, bruising, shock, and fractures to his right arm, left thumb, and right wrist.[5][8] Ogden had cuts and bruises to his arm, and later suffered from PTSD. No other injuries occurred.


Seaplane Base AirVenture 2009 to 2019


Google Banner Ad