Compiled by Willie Bodenstein



Google Banner Ad



THIS WEEK IN MIDWEEK UPDATE
Zambia Air Force hosts successful Children's Flight 2023.
Uganda breaks frontiers in wildlife transportation with Bar Aviation.
AirVenture Commemorates 30 Years of Women Flying Combat Aircraft During EAA WomenVenture.
Elfly Group presents its pure, all-electric seaplane design 'Noemi".
C-123 Thunderpig Returning to Oshkosh in 2023.
Electra unveils full-scale technology demonstrator aircraft to begin flight testing its proprietary eSTOL technology.
Public benefit aviation to be highlighted during AirVenture Oshkosh 2023.
Billings Flying Service takes delivery of six Netherlands Defence Ministry Ch-47d Chinook Helicopters.
China's first helicopter flight using sustainable aviation fuel.
Worldwide incidents and accidents - USA Air Methods corporation Eurocopter crash following loss of engine power due to fuel exhaustion.

This week in History - June 13 1983 - Pioneer 10 is first man-made object to leave the Solar System.
Bonus Video - Microflyers Fly in Kroon Airfield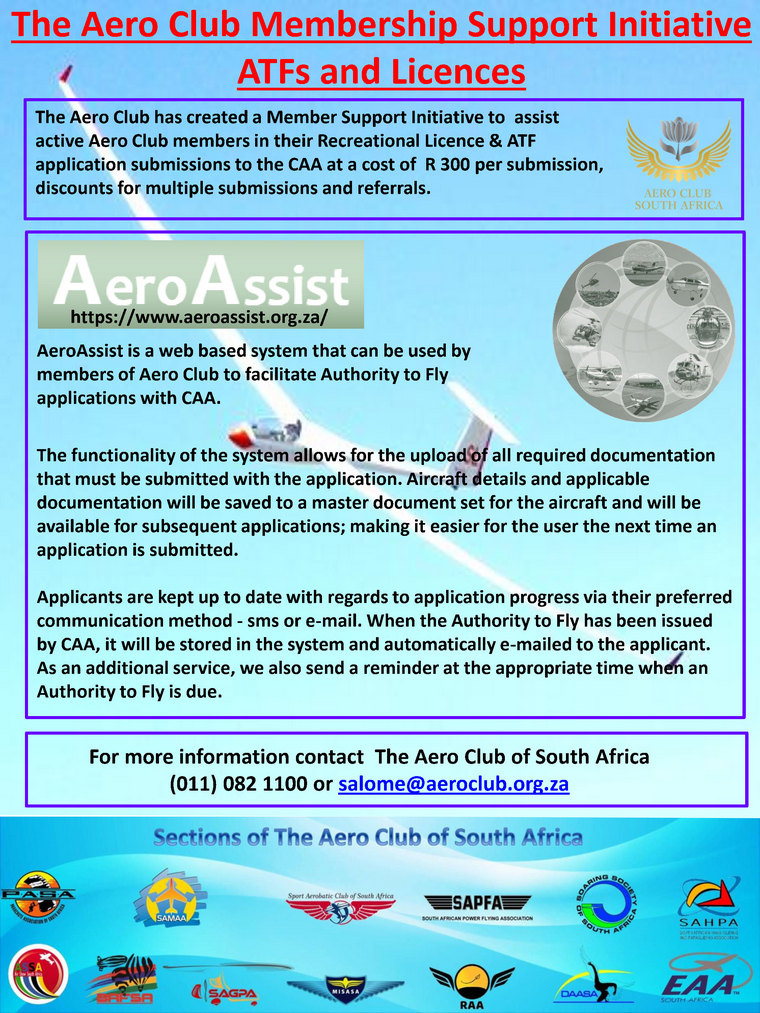 30 June to 2 July
EAA Taildraggers at Warmbaths airfield (Bela Bela). Contact Richard Nicholson E-mail: ichard.nicholson1963@gmail .com







1 & 2
SAPFA Speed Rally No.2 Warmbaths airfield. For more info contact David le Roux E-mail: david@pilotinsure.co.za Cell: 073 338 5200

6 - 8
AERO South Africa at Wonderboom National Airport. Go to www.aerosouthafrica.com

14 & 15
SAC KZN Regionals Ladysmith airfield. Contact Annie Boon E-mail: info@anniesaviationcorner.com

15
EAA Silver Creek camp over and pancake breakfast. For more info contact Neil Bowden E-mail: airadventuresa@gmail.com

24 - 30
EAA AirVenture Oshkosh, Wisconsin, USA. SA your group and camp at the field. Contact Neil Bowden at E-mail: airadventuresa@gmail.com

29 & 30
Soutpansberg Airshow & SAPFA Speed Rally Louis Trichardt FALO For Airshow Contact Jaco 082 353 6002 or Bianca 084 297 7274 E-mail: spbvliegklub@gmail.com SAPFA Speed Rally No.3 - Louis Trichardt Contact David le Roux E-mail: david@pilotinsure.co.za Cell: 073 338 5200

29 Jul to 5 Aug
FAI Rally Flying World Championships - M'con, France. Contact Leon Bouttell E-mail: Leon@lbaa.co.za Cell: 076 294 1363








5
EAA Chapter 322 Saturday breakfast fly-in and gathering EAA Auditorium. Contact Neil Bowden at E-mail: airadventuresa@gmail.com

5
Virginia Durban Airshow. Contact Brendan Horan at E-mail: airshow@creativespacemedia.com Cell: 078 486 6888

19
EAA Chapter 322 breakfast fly-in venue TBA. Contact Neil Bowden at E-mail: airadventuresa@gmail.com

19 & 20
SAC North-West Regionals Klerksdorp airfield. Contact Annie Boon at E-mail: info@anniesaviationcorner.com

19 & 20
SAPFA Speed Rally No4 Groblersdal airfield. Contact David le Roux at E-mail: david@pilotinsure.co.za Cell: 073 338 5200

26
Bethlehem Airshow. Contact Khotso Motsoneng at E-mail: motsonengkhotso1@gmail.com Cell: 073 909 5409








ZAMBIA AIR FORCE HOSTS SUCCESSFUL CHILDREN'S FLIGHT 2023
Guy Martin www.defenceweb.co.za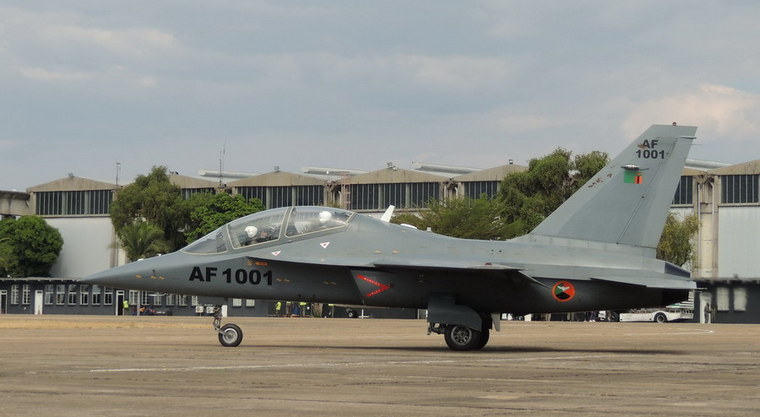 The Zambia Air Force generously made its facilities and aircraft available for the second edition of Kumbululuka Kwa Bafana - the Children's Flight - in Lusaka last weekend, when more than 400 underprivileged children were given the chance to fly for the first time.


Organised by South African pilot Felix Gosher, this year's event followed a similar format to the first edition at the Zambia Air Force (ZAF) base in Lusaka on 23 July 2022. Gosher started the Children's Flight in South Africa in 2016 and this has since been expanded to other African countries - it also evolved into the Elders' Flight, which takes elderly people and military veterans into the sky (the first Elders' Flight was held at Rand Airport in November 2018). Since the Childrens Flight was established, nearly 4 000 children have had their lives touched by aviation.
Kumbululuka Kwa Bafana 2023 brought together children from orphanages across Zambia under the theme of "Fly, Feed, Love, Inspire". Kickstarting proceedings on the morning of 10 June was a ZAF parachute team that dropped from a Y-12 carrying a Zambian flag. With the parachutists safely on the ground, children were throughout the day flown in groups, until the sun set.

Large and small aircraft took children up on flights, with the largest being ProFlight Zambia's Boeing 737-500. The Zambia Air Force used its Y-12, Caravan, MA60, and Beechcraft 1900D transport aircraft as well as a Mi-171 helicopter to get children airborne for the first time, while over a dozen private pilots contributed their own aircraft.
Jason Beamish brought his Extra 330 aerobatic aircraft all the way from South Africa to Kenneth Kaunda International Airport in support of Kumbululuka Kwa Bafana 2023, flying spirited displays that wowed children, spectators and veteran ZAF pilots alike.
Some of the highlights of the day included jet formation displays by a three-ship ZAF team of L-15 Falcon light fighters, and the Zambia Air Force's Golden Eagles aerobatic display team flying K-8P trainers.
The Chief of the Zambia Air Force, Lieutenant General Colin Barry, was the main functionary at the event, and was joined by a delegation of senior officers as well as defence permanent secretary Norman Chipakupaku. The ZAF co-hosted an open day for members of the public, with a public area set up next to the Kumbululuka Kwa Bafana hangar.
Dozens of sponsors gave their time, money and resources to make the event happen, providing everything from food and gifts to aircraft, fuel and transport. Entertainment in the form of a live DJ, funfair with rides and of course lots of food and drink were provided for the children. Over 120 sponsors and supporters worked together to ensure a successful event that was even bigger than last year's edition.
A special thanks to ProFlight Zambia for sponsoring hugely discounted media flights to the event, and for Southern Sun Ridgeway hotel for providing accommodation.
As the host and provider of many of the aircraft for Kumbululuka Kwa Bafana 2023, the Zambia Air Force had a conspicuous presence at the event, and was kept busy flying throughout the day, with no apparent shortage of pilots or flight hours.
Much of the ZAF's equipment seen at its base next to Kenneth Kaunda International Airport was relatively modern machines acquired in recent years. Most notable among these are its six L-15 close air support/trainer jets, which were delivered from 2016 - Zambia was the first export customer for the Hongdu-built aircraft.
Chinese manufactured aircraft make up a significant portion of the ZAF's fleet, and include two MA-60, seven Y-12-II and Y-12-4 transport aircraft, six Z-9 VIP and armed helicopters and 16 K-8P jet trainers. Russia has supplied half a dozen Mi-171Sh and Mi-171E troop transport and assault helicopters. Other important types in ZAF service include ten SF-260TW Warrior basic trainers, two C-27J Spartan transports, and three Hermes 450 and an unknown number of CH-3 unmanned aerial vehicles.

New aircraft in the form of Enstrom 480B helicopters will soon be delivered - in February, Zambia's defence ministry ordered two of the helicopters for training pilots and personnel. Enstrom said the 480B will be a lot more efficient than some of the other light helicopters the ZAF has been using. And in March, Barry said the ZAF had concluded procurement procedures for a medium utility helicopter, which would be delivered in the coming months. It will be used to move troops, for search and rescue, disaster relief, and other tasks.
UGANDA BREAKS FRONTIERS IN WILDLIFE TRANSPORTATION WITH BAR AVIATION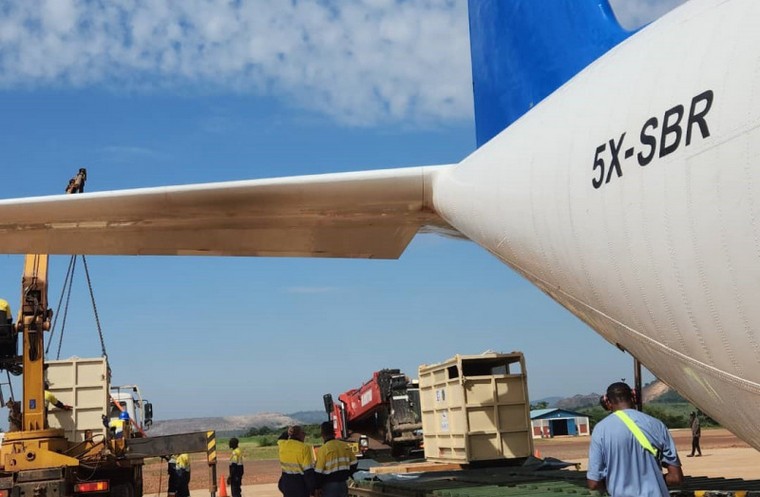 Uganda's Bar Aviation (https://www.BarAviationUg.com/) has made a ground breaking achievement in the field of wildlife transportation in coordination with BAR the leading aviation company in Uganda.


BAR successfully completed a task to transport a group of eighteen Rhinos on the weekend of 3rd to 4th of June 2023 with its C-130 aircraft from South Africa to Congo. The aviation sector gained a boost of confidence as Uganda's unwavering commitment to conservation was emphasized by this monumental event.
The extraordinary journey of these majestic creatures marks a significant milestone in wildlife transportation and further establishes Uganda as a key player in global conservation efforts. According to the Wildlife Conservation Society, Uganda has long been recognized as a leader in wildlife conservation, ranking second richest for mammals and 13th in the World. It is also home to diverse ecosystems and a rich array of plant and bird species.
The successful transportation of these rhinos reinforces the cardinal environment and policies created by the Ugandan government that have enabled private organizations to partake in initiatives meant to preserve its heritage and contribute to global conservation efforts. Bar's successful operation underscores the rapid development and competence of Uganda's aviation industry as such ventures are economically demanding operations that require precision execution.
The African Parks CEO Peter Fearnhead said "efforts to save the northern white Rhino was a case of 'too little, too late' and should never be allowed to happen again" and so Bar is ready to embark on this move since Garamba is a safe location and has proper protection.

As BAR's CEO Barak Orland puts it, "This is an incredibly profound moment for us at BAR Aviation. Our team worked tirelessly over many months to make this dream into reality and we are delighted that we could be part of something so meaningful for both our country's image abroad as well as for global conservation efforts".
This remarkable feat achieved by BAR Aviation highlights their commitment towards pushing boundaries within aviation services while providing safe and reliable solutions that help preserve our planet's precious resources. The successful transport of these Rhinos is testament to Uganda's dedication towards making sure no stone is left unturned when it comes to protecting nature's most valuable assets - its wildlife.



AIRVENTURE COMMEMORATES 30 YEARS OF WOMEN FLYING COMBAT AIRCRAFT DURING EAA WOMENVENTURE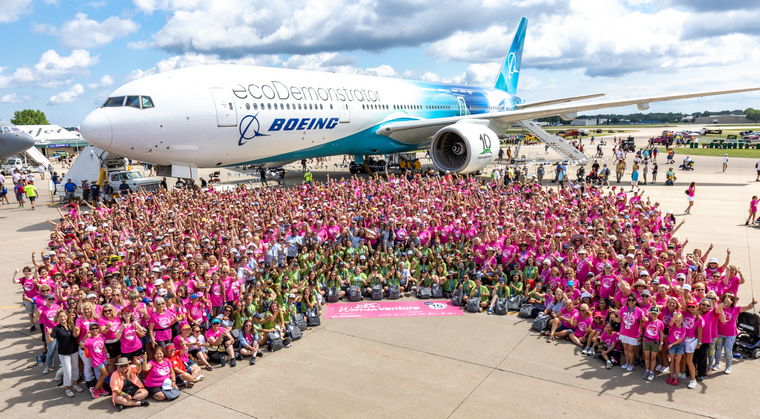 Celebrating women advancing in aviation, including 30 years of flying active-duty combat aircraft, will be part of EAA WomenVenture on July 26 during EAA AirVenture Oshkosh. The 70th edition of EAA's fly-in convention is July 24-30 at Wittman Regional Airport in Oshkosh, Wisconsin.


EAA WomenVenture has become an annual gathering point for women involved in aviation, from the Women Airforce Service Pilots (WASP) of World War II to teenagers involved in EAA's GirlVenture day camp that week. The programs are designed to encourage and inspire women who want to pursue their dreams of flight.
"What we've seen over the 15-plus years of EAA WomenVenture is that it has become an unforgettable annual reunion of all women engaged in aviation," said Margaret Viola, an EAA-member pilot who is the volunteer chair of the event. "We are inspired by those who came before us and, in turn, are enthused to share the world of flight with others who want to become part of it. It's a celebration that happens in a unique way at Oshkosh."
Events will be held all week, with an emphasis on July 26 activities, including commemoration of 30 years of women flying combat missions in the U.S. military.

ELFLY GROUP PRESENTS ITS PURE, ALL-ELECTRIC SEAPLANE DESIGN 'NOEMI"





Norway's Elfly Group proudly presented its new design of its pure, all-electric commercial seaplane, dubbed NoEmi (for No Emission) in Oslo today (14 June, 2023). A 100-strong audience, comprising international industry guests, stakeholders; members of the Innovation Research Group SINTEF, municipalities and media, experienced a full-scale cabin virtual reality (VR) tour of this innovative amphibious aircraft (EG1A).

Noemi is being designed for flexible mobility in Norway with a design inspired by a boat, whose hull will enable the aircraft to take off using little power. The prototype (non-passenger version) of NoEmi is being readied for flight in 2025. Elfly is being designed for 200km air journeys, flying at up to 250kmh speed, from Year 2030. The seaplane, with a non-pressurised cabin, will be powered by two electric motors with up to 1MW combined output.
Elfly's design is part of a research project, funded by private investors and the Research Council of Norway (RCN).
The group is working to obtain certification for its EG1A test vehicle to CS23 Level 4, which will enable the aircraft to evolve up to a 19-seat seaplane. Noemi, however, is being offered in three cabin layouts. First and foremost, as a business/executive cabin with nine seats, plus luggage; complemented by a VIP layout with six seats, wherein the whole aircraft could be chartered. A tourist pleasure flight model with 13 seats, minus baggage, will also be offered. In a nod to its flexible functionality, a cargo version is also planned, plus a medevac version.
Unlike other electric aircraft developers, Elfly intends to pursue an operator's certificate and bring the first aircraft into service, initially connecting the fjords of Norway. The desire is to have the first 15 seaplanes flying along the west coast of Norway by 2030. "Thereafter, we could expand into other short hop markets, considering that 80% of the world's population live by the sea," said Eric Lithun, CEO of Elfly.
"Our goal is to bring innovation to the whole supply chain and make the process as seamless as possible," added Eric, a technology entrepreneur who has invested in several start-up companies. He founded Elfly in 2018 in Bergen.

The Noemi is a modern-day amphibious aircraft with lithium batteries and an electric engine, inspired by the venerable de Havilland Twin Otter and Grumman's Mallard - "two great flying machines," highlights Eric. Noemi will feature a large cargo door and its cabin will be fully accessible for wheelchair users.
With the world focused on sustainability and the environment (Norway has pledged to be all-electric in 2040; Denmark and Sweden a decade earlier) we see wider opportunities with the creation of affordable sea terminals, versus complex infrastructure, he added.
Norway is ideally located to pioneer next-gen, environmentally friendly seaplanes, with more than 1,000 fjords and 450,000 lakes. Potential routes include Bergen to Stavanger, used by 550,000 passengers annually. Some 500,000 travel by bus (a three-hour journey) 70,000 by ferry. Noemi would cut journey time to under an hour.

C-123 THUNDERPIG RETURNING TO OSHKOSH IN 2023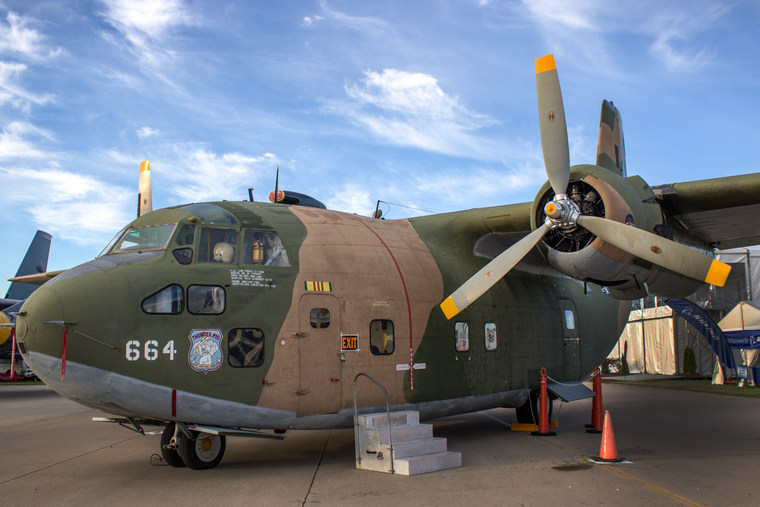 The Fairchild C-123 Provider served as a cargo and troop transport aircraft throughout the late 1950s to mid-1970s. About 300 were built, but only one survives in flying condition. That airplane, affectionately known as Thunderpig, will be coming from the Air Heritage Museum in Beaver County, Pennsylvania, to be part of the "Vietnam Remembered - 50 Years Later" commemoration at EAA AirVenture Oshkosh 2023.

This particular airplane was built in 1956 and served at a number of bases in the U.S. It was resurrected from an aircraft boneyard in Arizona in the 1990s and delivered to the Air Heritage Museum's restoration facility. The name Thunderpig was the nickname used by the 911th Airlift Wing based at Greater Pittsburgh Airport when it flew the C-123 there.
The aircraft was based on a post-World War II glider design created by Chase Aircraft, with the contract eventually assumed by Fairchild. In the 1960s, many of the aircraft were modified with jet engines added to supplement their twin radials. They were known in Southeast Asia for their ability to use rough jungle airstrips to deliver troops and supplies. Following the end of the Vietnam War, the C-123 was primarily used by the Air Force Reserve, the U.S. Coast Guard, and a number of foreign air forces.
The appearance of the C-123 at Oshkosh is made possible by the support of Michael Hare, EAA Lifetime 1348423.



ELECTRA UNVEILS FULL-SCALE TECHNOLOGY DEMONSTRATOR AIRCRAFT TO BEGIN FLIGHT TESTING ITS PROPRIETARY ESTOL TECHNOLOGY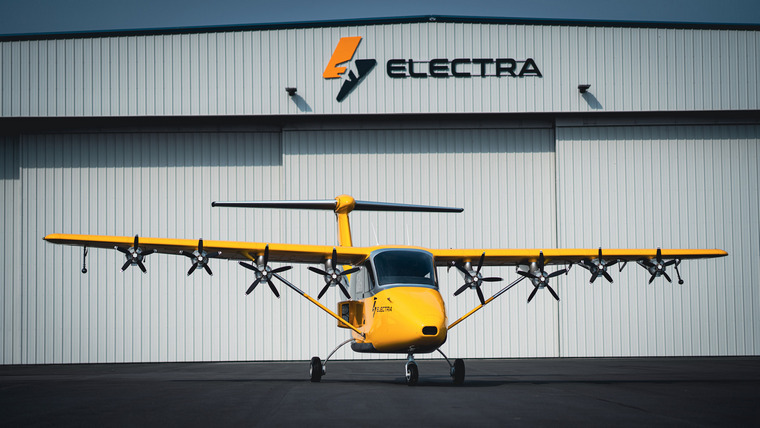 Electra today unveiled the test vehicle for its hybrid-electric ultra-short take-off and landing (eSTOL) aircraft, the first of its kind, marking a significant milestone in Electra's mission to help decarbonize aviation and revolutionize urban and regional transportation. The bright yellow aircraft is named the Electra Model EL-2 "Goldfinch" in celebration of the beloved, nimble American Goldfinch bird indigenous to North America.

Electra's eSTOL technology demonstrator (TD) is the world's first blown lift aircraft using distributed electric propulsion, which enables the airplane to take off and land in very short spaces. Electra's proprietary blown lift technology uses eight motors to provide additional wing lift, and hybrid-electric power that provides internal recharging capabilities for aircraft batteries, eliminating the need for new ground infrastructure.
The two-seat piloted TD aircraft showcases the Electra eSTOL technology at full scale and will be flown this summer in an extensive flight test program to track performance and inform the design of Electra's 9-passenger production aircraft. The company conducted a fully integrated test of its proprietary hybrid-electric propulsion system last year.
"In the three years since we founded Electra, we've designed our eSTOL aircraft, validated our blown lift technology with a sub-scale demonstrator, and run a fully integrated test of our 150-kilowatt hybrid-electric generator at full scale,'' said John S. Langford, Founder and CEO of Electra.aero. "Now we're ready to test the entire system with this technology demonstrator aircraft. We can't wait to fly this plane and show the world what our eSTOL aircraft can do."
Electra's future eSTOL production aircraft will deliver the operational flexibility of a helicopter with the safety and economics of a conventional fixed-wing aircraft. Electra plans to fly a prototype of the 9-passenger production aircraft in 2025, with certification and entry into service in 2028 under FAA Part 23 regulation. Electra has designed the eSTOL aircraft so that hydrogen or battery-electric propulsion systems can be used in the future when those technologies are commercially viable.
"Electra was founded to build electric aircraft that make sense," added JP Stewart, Electra Vice President and General Manager. "We are meeting market demand for cleaner, cost-effective aircraft that can fly people and cargo closer to where they want to go, and this technology demonstrator aircraft will prove that our eSTOL technology makes that possible."
Electra currently holds letters of intent from more than 30 customers for over 1200 of its 9-passenger production eSTOL aircraft, totalling more than $4 billion in market demand. The company recently won a $30 million U.S. Air Force funding award as part of a larger $85 million funding effort. The aircraft was rolled out at Electra's development facility at the Manassas, Virginia Regional Airport in a ceremony that included guests from the aviation industry, government, the investor community, and Electra customers.

PUBLIC BENEFIT AVIATION TO BE HIGHLIGHTED DURING AIRVENTURE OSHKOSH 2023




The many facets of aviation used for the public benefit will be highlighted as part of EAA AirVenture Oshkosh 2023, which takes place July 24-30 at Wittman Regional Airport in Oshkosh.

While elements of public benefit flying will be shown throughout AirVenture week, the primary focus will be on Saturday, July 29. That day, a variety of aircraft relating to the theme will be on display on the showcase Boeing Plaza, with additional aircraft participating in that day's afternoon air show. "Public benefit flying has a beneficial effect on people's everyday lives, even if they don't realize it," said Rick Larsen, EAA's vice president of communities and member programs, who coordinates AirVenture features and attractions. "From flying cancer patients to treatment and air ambulance operations to water rescues and even saving threatened animals, aviation has a long, notable history of being used for the public good - often by people who volunteer their time and aircraft to make it happen."
The Air Care Alliance is assisting with the organization of the salute to public benefit flying. On July 29, airplanes on Boeing Plaza will include those representing the Alliance, as well Civil Air Patrol, U.S. Coast Guard, Wisconsin Air National Guard, JAARS, ThedaCare, Buffalo Airways, and FedEx. All these display aircraft have been used in humanitarian or public benefit missions. The Air Care Alliance will make a special award presentation prior to that day's afternoon air show.
In addition, the JAARS Pilatus aircraft will be used each day to deliver the skydivers and American flag that open AirVenture's afternoon air show. Forums and presentations highlighting the work of public benefit flying will also be part of the weeklong forum schedule, with a special emphasis on July 29 forums.

BILLINGS FLYING SERVICE TAKES DELIVERY OF SIX NETHERLANDS DEFENSE MINISTRY CH-47D CHINOOK HELICOPTERS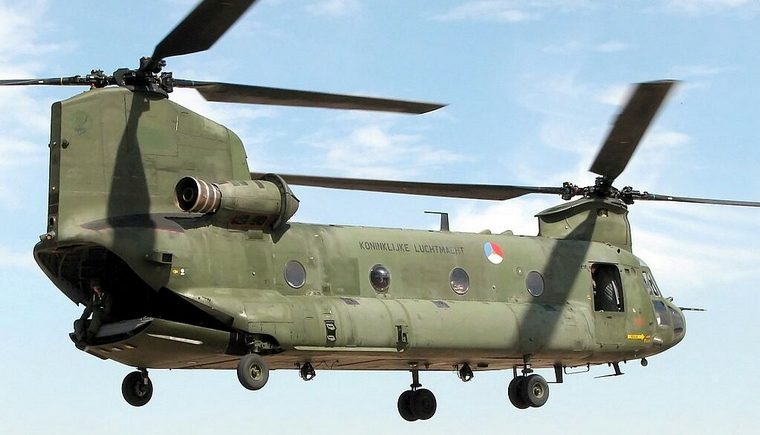 Billings Flying Service (BFS) performed final inspections and took delivery of six Netherlands Defence Ministry surplus Boeing CH-47D Chinook helicopters last week. The sale was approved by the Netherlands' Defence Material Sales committee at the end of 2022.

"We are thrilled to announce the addition of these six CH-47D Chinook helicopters to our fleet," said BFS President Nick Nenadovic. "This acquisition is a significant milestone in Billings Flying Service's continuous pursuit of excellence. With the unmatched capabilities of the CH-47D and a strong BFS team, we are positioned to significantly enhance our aerial firefighting and heavy lift operations. This fleet expansion also demonstrates our unwavering commitment to safeguarding lives, protecting property, and providing reliable heavy lift solutions in the face of challenges. This is an exciting year with tremendous opportunity, and we're looking forward to putting these assets to work."
All six CH-47Ds come equipped with glass cockpits, NVG compatibility, and auto hover features. Additional modifications will be performed at BFS' Certified FAA Part 145 and AS9110C MRO facilities, which offer maintenance, repair, and major component overhaul capabilities to support both internal and external customers.
The sale included associated spare parts and device-specific test equipment. The aircraft are scheduled to arrive in Montana in late summer 2023.



CHINA'S FIRST HELICOPTER FLIGHT USING SUSTAINABLE AVIATION FUEL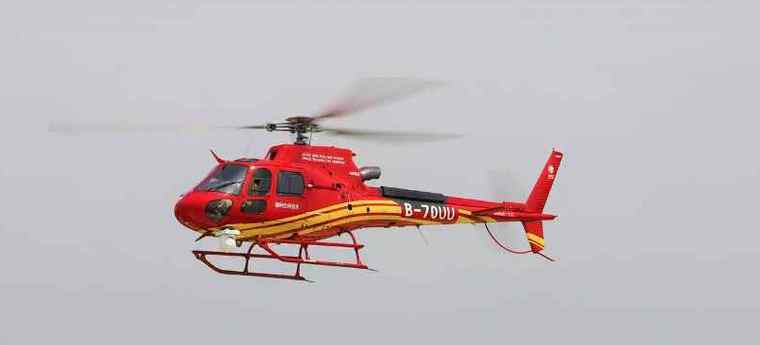 An Airbus H125 helicopter belonging to State Grid Space Technology Co., Ltd (SGST) has successfully used sustainable aviation fuel (SAF) for a flight demonstration at Hefei Shiwan Airport in China. This is the first helicopter flight using SAF in China, marking an important milestone in the development of low-carbon aviation in Chinese aeronautics. The H125, which is powered by a Safran ARRIEL 2D engine, flew at a hybrid ratio of 40% of SAF provided by CNAF (China National Aviation Fuel).


"The success of this flight is of great significance to stimulate SAF promotion and its application," said Du Guihe, Board Chairman of SGST. "It makes a positive impact on the enterprises which are proactive on low-carbon general aviation development. It is also a breakthrough for China's general aviation industry to better implement carbon emission reduction in the post-pandemic era."
"I am proud that our customer, SGST, launched this noteworthy SAF flight with the H125, marking Airbus Helicopters as the first helicopter manufacturer to perform a SAF flight in China," said Colin James, Managing Director of Airbus Helicopters in China. "In an effort to reduce carbon emissions and set a standard within the industry, we are working with our partners to use locally-produced SAF."
"The take-off of SAF-powered helicopters in China once again illustrates the achievements of Safran Helicopter Engines in terms of innovation and SAF application. We have a full engine portfolio certified to operate on up to 50% of SAF. We would like to recall hereby our willingness to play an active role in China by providing propulsion solutions. With our main partners SGST and Airbus Helicopters, we will make further contributions to promote our joint vision of green aviation," said Marc Delort, General Manager of Safran Helicopter Engines China.
This milestone comes just a few weeks after Airbus and the CNAF signed a Memorandum of Understanding (MoU) to intensify Chinese-European cooperation on the production, competitive application and common standards formulation for SAF during the French state visit to China. SAF is an alternative aviation fuel made from feedstock ranging from used fat, oil and grease, to municipal and forestry waste. Compared to fossil jet fuel, SAF has been shown to result in up to 80 percent reduction in CO2 across the entire SAF lifecycle. This cooperation agreement between Airbus and CNAF aims to optimise the SAF supply chain by diversifying the sources and enhancing SAF production towards the ambition of using 10 percent SAF by 2030.




USA CRASH FOLLOWING LOSS OF ENGINE POWER DUE TO FUEL EXHAUSTION, AIR METHODS CORPORATION EUROCOPTER AS350 B2, N352LN

On 26 August 2011 a Eurocopter AS350 B2 helicopter, N352LN, crashed following a loss of engine power as a result of fuel exhaustion near the Midwest National Air Centre (GPH), Mosby, Missouri. The pilot, flight nurse, flight paramedic, and patient were killed, and the helicopter was substantially damaged by impact forces.
The emergency medical services (EMS) helicopter was registered to Key Equipment Finance, Inc., and operated by Air Methods Corporation, doing business as LifeNet in the Heartland, as a 14 Code of Federal Regulations Part 135 medical flight.
Day visual meteorological conditions prevailed at the time of the accident, and a company visual flight rules flight plan was filed. The helicopter was not equipped, and was not required to be equipped, with any onboard recording devices. The flight originated from Harrison County Community Hospital, Bethany, Missouri, about 1811 and was en route to GPH to refuel. After refuelling, the pilot planned to proceed to Liberty Hospital, Liberty, Missouri, which was located about 7 nautical miles (nm) from GPH.
The helicopter impacted the ground in about a 40į nose-down attitude at a high rate of descent with a low rotor rpm. Wreckage examination determined that the engine lost power due to fuel exhaustion and that the fuel system was operating properly.
The investigation revealed that the pilot did not comply with several company standard operating procedures that, if followed, would have led him to detect the helicopter's low fuel state before beginning the first leg of the mission (from the helicopter's base in St. Joseph, Missouri, to Harrison County Community Hospital).
After reaching the hospital, the pilot reported to the company's EMS communication centre that he did not have enough fuel to fly to Liberty Hospital and requested help locating a nearby fuel option. During their conversation, the pilot did not report and the communication specialist did not ask how much fuel was on board the helicopter, and neither of them considered cancelling the mission and having fuel brought to the helicopter.
After determining that GPH was the only airport with Jet-A fuel along the route of flight to Liberty Hospital, the pilot decided to proceed to GPH, although the estimated flight time to GPH was only 2 minutes shorter than that to Liberty Hospital. The engine lost power about 1 nm short of the airport, and the pilot did not make the flight control inputs necessary to enter an autorotation, which resulted in a rapid decay in rotor rpm.
What We Found
?The probable causes of this accident were the pilot's failure to confirm that the helicopter had adequate fuel on board to complete the mission before making the first departure, his improper decision to continue the mission and make a second departure after he became aware of a critically low fuel level, and his failure to successfully enter an autorotation when the engine lost power due to fuel exhaustion. Contributing to the accident were (1) the pilot's distracted attention due to personal texting during safety-critical ground and flight operations, (2) his degraded performance due to fatigue, (3) the operator's lack of a policy requiring that an operational control centre specialist be notified of abnormal fuel situations, and (4) the lack of practice representative of an actual engine failure at cruise airspeed in the pilot's autorotation training in the accident make and model helicopter.



Jordan, Baqa'a near Abu Nseir, Amman: A Bell AH-1F Cobra helicopter of the Royal Jordanian Air Force 12th Squadron was destroyed when it was involved in an accident in Al-Baqa'a near Abu Nseir, Jordan. The two pilots received moderate injuries, which later proved fatal for one of them. The helicopter was operating on a local training flight. A review of an online video of the accident sequence shows the helicopter descending rapidly towards the ground following an apparent inflight emergency. The helicopter landed hard, shearing the tail rotor and rotated before coming to rest upright. It appears the pilots were trying to make an autorotation.
India, Bhiwani Airfield: An STC Flying School Cessna 172S Skyhawk SP overshot the runway at Bhiwani Airfield and struck a vehicle. The instructor and student pilot sustained minor injuries and the aircraft received substantial damage.

Mexico, Campo Militar 37-B, Temamatla: A Mil Mi-17 crashed during a training mission at the Campo Militar 37-B, Temamatla, Mexico, and burst into flames. Two of the four occupants died and the helicopter was destroyed.

Australia, Groote Eylandt-Alyangula Airport, NT: A Katherine Aviation Pty Ltd Cessna 210 Centurion during take-off from Groote Eylandt-Alyangula Airport, Northern Territory, experienced engine issues and the pilot attempted to return to the airport. During the approach, the aircraft collided with terrain and came to a rest inverted. Four of the six occupants sustained serious injuries.

Estonia, Aruvalla, Rae Parish, Harju Cunty: a flyARGO Xenon X2 Go gyroplane, ES-GXA, was destroyed when it crashed in Aruvalla, Estonia. The sole pilot onboard was fatally injured. Preliminary information indicates the gyroplane was conducting a manoeuvre where "it had to land while gliding", something went wrong, and the aircraft fell from a height of about 50-70 meters. It impacted a road and a post-crash fire ensued.

Switzerland, over Baar, ZG: Two Swiss Air Force Northrop F-5E Tiger II's, operated by aerobatic team "Patrouille Suisse" touched each other midair over Baar, Zug. Both aircraft landed safely.



Germany, Neustadt/Aisch Airfield, Bavaria: A privately registered Beechcraft C23 Sundowner sustained substantial damage when it was involved in an accident at Neustadt/Aisch Airfield Bavaria, Germany. The sole pilot onboard was not injured. According to preliminary information, the purpose of the flight was to sell the airplane at the destination airport. While on approach, the airplane experienced an electrical failure and a forced landing was conducted next to the runway, the airplane struck two parked trailers with each wing during the landing sequence.

Google Banner Ad



13 JUNE 1983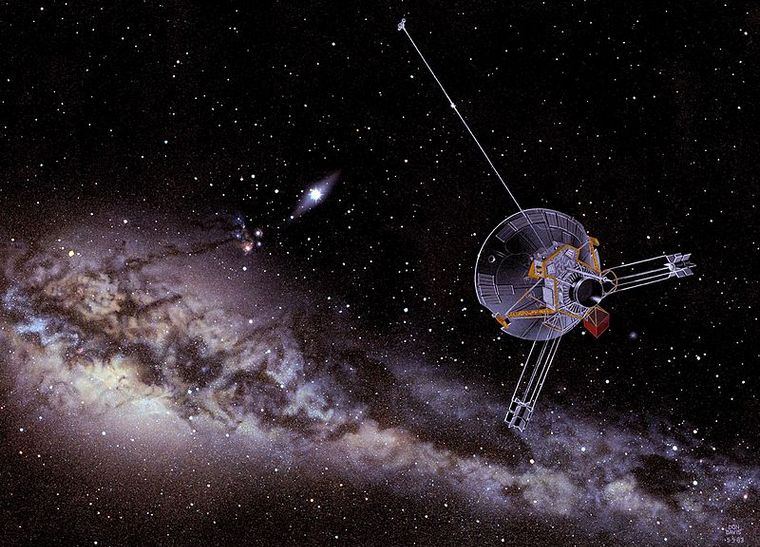 Pioneer 10 is first man-made object to leave the Solar System.


Pioneer 10 (originally designated Pioneer F) is a NASA space probe launched in 1972 that completed the first mission to the planet Jupiter. Pioneer 10 became the first of five artificial objects to achieve the escape velocity needed to leave the Solar System. This space exploration project was conducted by the NASA Ames Research Centre in California. The space probe was manufactured by TRW Inc.
It was launched on 3 March 1972, at 01:49:00 UTC (March 2 local time), by an Atlas-Centaur expendable vehicle from Cape Canaveral, Florida. Between 15 July 1972, and 15 February 1973, it became the first spacecraft to traverse the asteroid belt. Photography of Jupiter began 6 November 1973, at a range of 25,000,000 kilometres (16,000,000 mi), and about 500 images were transmitted. The closest approach to the planet was on 3 December 1973, at a range of 132,252 kilometres (82,178 mi). During the mission, the on-board instruments were used to study the asteroid belt, the environment around Jupiter, the solar wind, cosmic rays, and eventually the far reaches of the Solar System and heliosphere.
Radio communications were lost with Pioneer 10 on 23 January 2003, because of the loss of electric power for its radio transmitter, with the probe at a distance of 12 billion kilometres (80 AU) from Earth.

Microflyers Fly in Kroon Airfield


Google Banner Ad