Compiled by Willie Bodenstein



Google Banner Ad



THIS WEEK IN MIDWEEK UPDATE
Test Flying Academy of SA disappointed by US sanctions.
SAAF protectors complete combat lifesaver course.
MD helicopters production underway for Nigerian government's 12 Cayuse warrior plus helicopters.
Embraer delivers the sixth C-390 Millennium aircraft to the Brazilian Air Force.
Eve and Blade expand partnership to accelerate electric air mobility in Europe.
Eve and Widerĝe Zero extend partnership, aiming to launch eVTOL operations in Scandinavia with up to 50 aircraft.
Boeing T-7A Red Hawk completes taxi tests.
Worldwide incidents and accidents -
This week in History - Birth of Anne Morrow Lindbergh, born Anne Spencer Morrow, pioneering American aviator, author, and the spouse of fellow aviator Charles Lindbergh.
Bonus Video - Zenith 601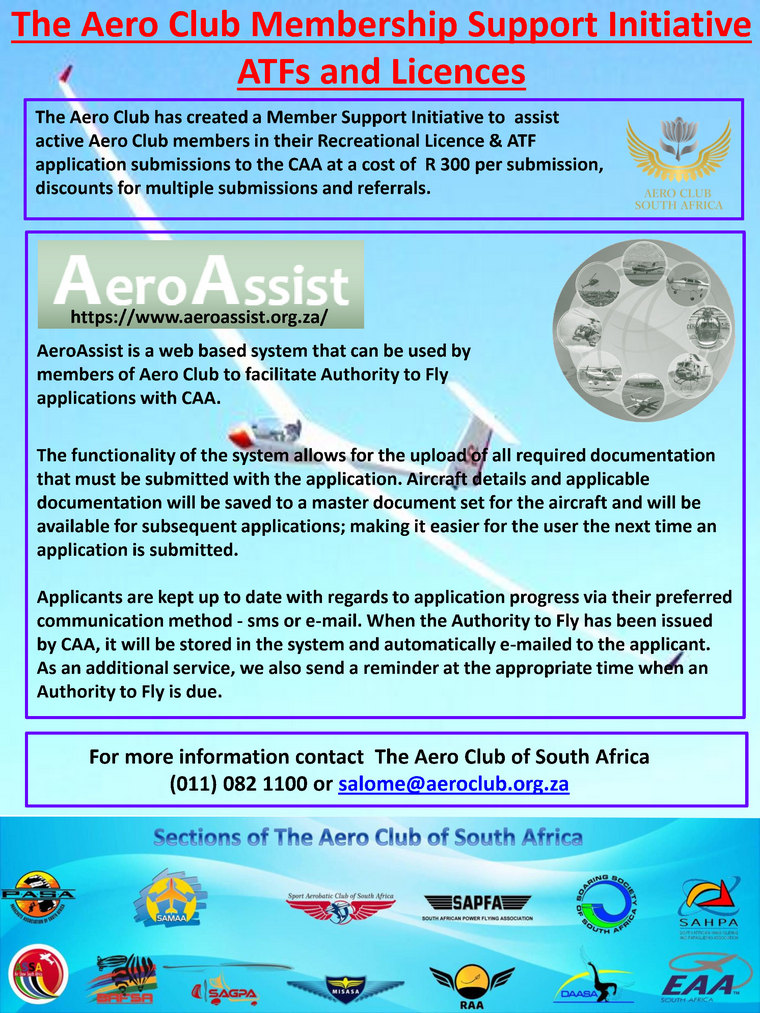 30 June to 2 July
EAA Taildraggers at Warmbaths airfield (Bela Bela). Contact Richard Nicholson E-mail: ichard.nicholson1963@gmail .com





1 & 2
SAPFA Speed Rally No.2 Warmbaths airfield. For more info contact David le Roux E-mail: david@pilotinsure.co.za Cell: 073 338 5200

2
Brakpan Aero Club Breakfast Fly In. Contact Santjie 063 239 2151

8
EAA Chapter 322 Saturday breakfast fly-in and gathering EAA Auditorium. Contact Neil Bowden at E-mail: airadventuresa@gmail.com

8
Brakpan Aero Club Microlight Fly In. Contact Clarissa 0749537144

6 - 8
AERO South Africa at Wonderboom National Airport. Go to www.aerosouthafrica.com

14 & 15
SAC KZN Regionals Ladysmith airfield. Contact Annie Boon E-mail: info@anniesaviationcorner.com

15
EAA Silver Creek camp over and pancake breakfast. For more info contact Neil Bowden E-mail: airadventuresa@gmail.com

24 - 30
EAA AirVenture Oshkosh, Wisconsin, USA. SA your group and camp at the field. Contact Neil Bowden at E-mail: airadventuresa@gmail.com

29 & 30
Soutpansberg Airshow & SAPFA Speed Rally Louis Trichardt FALO For Airshow Contact Jaco 082 353 6002 or Bianca 084 297 7274 E-mail: spbvliegklub@gmail.com SAPFA Speed Rally No.3 - Louis Trichardt Contact David le Roux E-mail: david@pilotinsure.co.za Cell: 073 338 5200

29 Jul to 5 Aug
FAI Rally Flying World Championships - Mâcon, France. Contact Leon Bouttell E-mail: Leon@lbaa.co.za Cell: 076 294 1363








5
EAA Chapter 322 Saturday breakfast fly-in and gathering EAA Auditorium. Contact Neil Bowden at E-mail: airadventuresa@gmail.com

5
Virginia Durban Airshow. Contact Brendan Horan at E-mail: airshow@creativespacemedia.com Cell: 078 486 6888

19
EAA Chapter 322 breakfast fly-in venue TBA. Contact Neil Bowden at E-mail: airadventuresa@gmail.com

19 & 20
SAC North-West Regionals Klerksdorp airfield. Contact Annie Boon at E-mail: info@anniesaviationcorner.com

19 & 20
SAPFA Speed Rally No4 Groblersdal airfield. Contact David le Roux at E-mail: david@pilotinsure.co.za Cell: 073 338 5200

26
Bethlehem Airshow. Contact Khotso Motsoneng at E-mail: motsonengkhotso1@gmail.com Cell: 073 909 5409








TEST FLYING ACADEMY OF SA DISAPPOINTED BY US SANCTIONS

www.defenceweb.co.za


The Test Flying Academy of South Africa (TFASA) has said it is disappointed that the United States has, without consultation, put it on a sanctions list for "activities contrary to the national security or foreign policy interests of the United States" as the TFASA trains Chinese fighter pilots.

TFASA this week said it had taken note of the United States Department of Commerce inclusion of it to a list of entities subject to export administration regulations. "As a South African company, registered with the South African National Conventional Arms Control Committee (NCACC), and not reliant on US exports, this change does not affect TFASA's day to day operations," it said. "Nevertheless, TFASA is disappointed that the United States Department of Commerce has taken this step without consultation."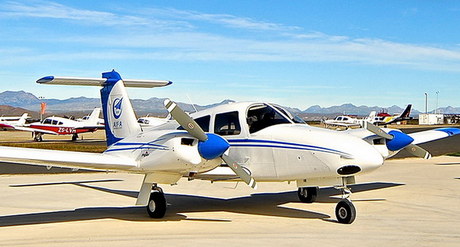 TFASA said it has operated with the full knowledge of NATO defence and security agencies for over a decade. "Recent communications between the US Federal Bureau of Investigation and the US Air Force Office of Special Investigation and the Society of Experimental Test Pilots indicate that TFASA has broken no laws. In addition, following our UK lawyers' correspondence with the UK Ministry of Defence (MoD), the MoD confirmed that 'they do not believe that TFASA is engaged in activities which breach current UK law.'"
TFASA said it will be contacting the United States Department of Commerce to clarify its position.
The Academy added that it has strict protocols and a Code of Conduct in place that are designed to prevent any TFASA employee sharing any information or training that is, or might be considered to be, legally or operationally sensitive, or security classified.
"All of TFASA's training materials are either open-source documents, or provided directly by TFASA's clients. TFASA is, and always has been, in full compliance with the laws of South Africa, and every other jurisdiction in which it operates. TFASA highlights that the training it provides is also available from other civilian contractors including organisations based in the United States of America, Australia, United Kingdom, Canada, New Zealand, and European jurisdictions," the Academy concluded.
The US said TFASA's relationship with China was a risk to American interests. In October, the UK issued a threat alert mentioning TFASA.
TFASA is one of a number of aviation companies around the world being added to the US sanctions list for "providing training to Chinese military pilots using Western and NATO sources", the US commerce department said.
TFASA previously said it never recruited pilots directly from military service, and only used those already working as civilian contractors.

SAAF PROTECTORS COMPLETE COMBAT LIFESAVER COURSE

A pair of protectors from 500 Squadron of the SA Air Force (SAAF) has another skill set in their repertoire following successful completion of the combat lifesaver course.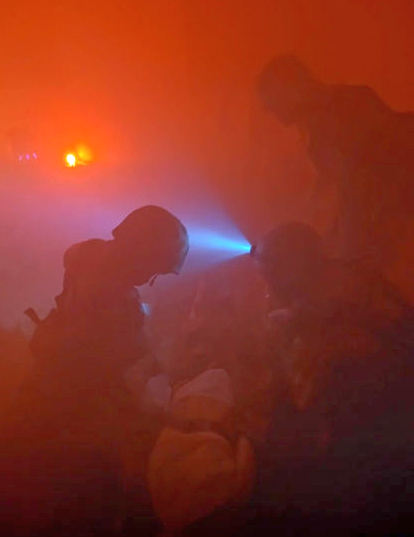 Captain LD Albern and Corporal N Liphadzi of the Mobile Deployment Wing base (formerly Air Force Base Swartkop) unit are tasked with security services, including VIP protection. They, along with Special Forces operators, Pathfinders and SA Police Service (SAPS) Special Task Forces personnel, were part of a two-week course at the SA Military Service (SAMHS) emergency care health satellite in Bloemfontein.
For the air force junior officer and his non-commissioned unit colleague, the course was further preparation ahead of external deployment, Ad Astra editor Captain Tebogo August reports.
As per South African military doctrine, every deployed section (usually 10 strong) must have a qualified combat lifesaver in its ranks. They are first responders in emergency situations with the primary task of stabilising wounded or injured soldiers ahead of transport to an operations medical post. Training includes haemostatic dressing application and setting up intravenous lines.

Summing up the course's importance, Liphadzi said: "We don't wait for medical personnel, we make sure our fellow soldiers are stabilised until they can get proper medical attention. This precision ensures no one is left behind".
Skills imparted on the course are based on the acronym MARCH. This covers treatment of massive bleeding, opening Airways, assisting the Respiratory system, assessing Circulation and treating Head injuries.
The SAMHS Bloemfontein training satellite houses a simulation laboratory for basic and advanced life support training. This, Tebogo reports "allows healthcare professionals to better treat patients with emergency medical conditions".

MD HELICOPTERS PRODUCTION UNDERWAY FOR NIGERIAN GOVERNMENT'S 12 CAYUSE WARRIOR PLUS HELICOPTERS



MD Helicopters (MDH) has announced the production of the first three of 12 Cayuse Warrior Plus Scout/Attack helicopters selected by the Nigerian government earlier this year is underway at their facility in Arizona.

The aircraft were chosen to support counter insurgency and counter terrorism operations in Nigeria and are scheduled to be delivered over the next two years. MD Helicopters is exhibiting at the Paris Air Show, June 19-22, Hall 3, booth A135.
"It is exciting to see the Nigerian Army aircraft move along our production line," says MD Helicopters President and CEO Brad Pedersen. "We have also significantly increased our hiring and ramped up our spare parts supply chain to provide best-in-class customer support for not only these aircraft but the entire worldwide fleet. Nigeria's selection of MD Helicopters is a wonderful win for American-made aircraft and the people of the great state of Arizona."
The Cayuse Warrior is one of the few single-engine light/attack scout aircraft recently exercised successfully in combat. With more than 60 years of proven combat effectiveness and reliability, the aircraft has a highly demonstrated operational readiness rate and is valued for its unparalleled power, safety, speed, agility, and confined area capabilities. This smaller, lighter, uncomplicated workhorse features the lowest Direct Operating Costs in its class. The 'Plus' version features mission enhancements that include the precision weapons system, avionics improvements, and armour for protection of its operators.

EMBRAER DELIVERS THE SIXTH C-390 MILLENNIUM AIRCRAFT TO THE BRAZILIAN AIR FORCE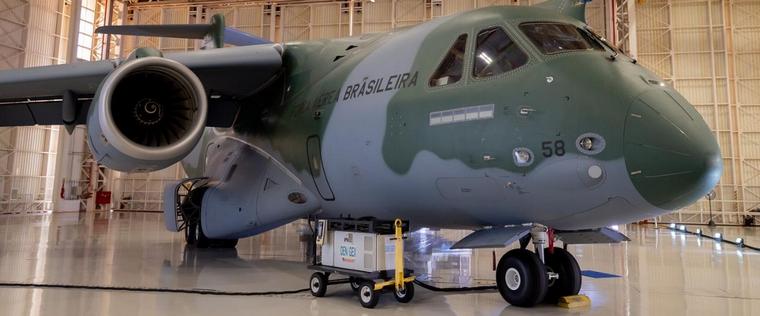 Embraer today delivered the sixth C-390 multi-mission aircraft to the Brazilian Air Force (FAB). This is the first aircraft delivered in the Full Operational Capability (FOC) configuration. The FOC certificate confirms that the project meets all the requirements defined by the FAB and that the aircraft can carry out all missions for which it was designed. The other aircraft already delivered to the FAB will be updated to operate with their full capabilities. In addition, all aircraft to be exported could receive these capabilities.

First Troop Transport Group (1ş GTT), based in the Anápolis Air Force Base, will operate the sixth aircraft. All the aircraft ordered by the FAB are prepared to carry out aerial refuelling missions, with the designation KC-390 Millennium.
"It is special to deliver the first aircraft in the FOC configuration to FAB," said Bosco da Costa Junior, President and CEO of Embraer's Defence & Security. "Although FAB has already deployed the aircraft in various different missions, inside Brazil and abroad, it will now be able to fully and definitively take advantage of the full capacity of the C-390, showing the world everything that this aircraft can deliver."

The C-390 is the most modern military tactical transport aircraft of the new generation. Its multi-mission platform offers incomparable mobility, combining high productivity and flexibility of operation with low operating costs, which is an unbeatable combination. The C-390 can carry more payload (26 tons) compared to other medium-sized military cargo aircraft and flies faster (470 knots) and farther, being capable of performing a wide range of missions such as transporting and dropping cargo and troops, medical evacuation, search and rescue, firefighting, and humanitarian missions, operating on temporary or unpaved runways (i.e., including packed earth, soil, and gravel).
The refuelling version of the aircraft has already proven its aerial refuelling capacity, as well as an aircraft receiving fuel from another KC-390 using pods installed under the wings. It is the only aircraft in the world in the segment to carry out such an operation.
Since entering operation with FAB, in 2019, the C-390 has proven its capacity, reliability, and performance. The current fleet of five aircraft, all in the aerial refuelling version, designated KC-390, has already accumulated more than 8,900 flight hours. Recent figures show an operational availability of around 80%, with a mission completion rate above 99%, demonstrating exceptional productivity in the category. The C-390 Millennium has
orders from Portugal and Hungary, both NATO member countries. The Netherlands, also a member of NATO, selected the C-390 Millennium in 2022.

EVE AND BLADE EXPAND PARTNERSHIP TO ACCELERATE ELECTRIC AIR MOBILITY IN EUROPE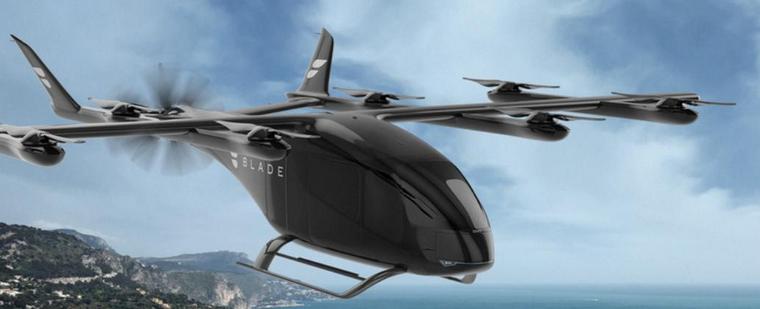 Eve Air Mobility ("Eve") (NYSE: EVEX; EVEXW) and Blade Air Mobility, Inc. ("Blade") (NASDAQ: BLDE) today announced at the 54th International Paris Air Show a significant extension of their long-standing partnership through a memorandum of understanding ("MoU"). This collaboration aims to transform air transportation in Europe, starting with France, by laying the foundation to integrate Eve's state-of-the-art electric vertical take-off and landing aircraft ("eVTOL") or electric vertical aircraft ("EVA") into Blade's European route network.

"The continued partnership between Eve and Blade showcases the dedication and collaboration of both companies to transform the aviation industry and introduce electric air transportation to new regions," said Andre Stein, Co-CEO of Eve. "By combining our expertise and resources, we are committed to expanding advanced air mobility with innovative solutions that make travel more accessible for passengers and drive significant environmental improvements."
"Extending our partnership with Eve underscores Blade's commitment to leading the transition from conventional to electric vertical aircraft," said Rob Wiesenthal, CEO of Blade. "Our shared vision for a safer, quieter and more sustainable future in air travel is the driving force behind this collaboration. The introduction of Eve's aircraft into our European network will mark a significant step towards realizing this goal. Together, we are poised to transform the travel industry and make a lasting positive impact on the environment."
Last September, Blade acquired the charter and scheduled flight operations of three of the largest urban air mobility operators in Southern Europe: Monacair, Héli Sécurité, and Azur Hélicoptère. Their integration into the new MoU with Eve positions them as crucial contributors to ongoing technical and commercial discussions.
Blade is set to focus on developing practical applications for Advanced Air Mobility (AAM), including identifying future routes in France and other European countries that could support AAM operations. This approach will modernize the industry and build the sustainable infrastructure required to bring the concept of electric aviation to fruition.
Eve and Blade's partnership is a testament to their commitment to innovation, sustainability and progress within the AAM industry. In 2022 Eve entered into an agreement with Blade India to deploy up to 200 eVTOLs in the country. The year before, Blade and Eve signed a Letter of Intent (LOI) for operations in the United States, enabling Eve to provide up to 60 eVTOLs annually in the West Coast, New York and Florida markets.
The deployment of Eve's eVTOLs in Europe is subject to receipt of necessary regulatory approvals and certification, in addition to all parties entering into a definitive agreement.

EVE AND WIDERĜE ZERO EXTEND PARTNERSHIP, AIMING TO LAUNCH EVTOL OPERATIONS IN SCANDINAVIA WITH UP TO 50 AIRCRAFT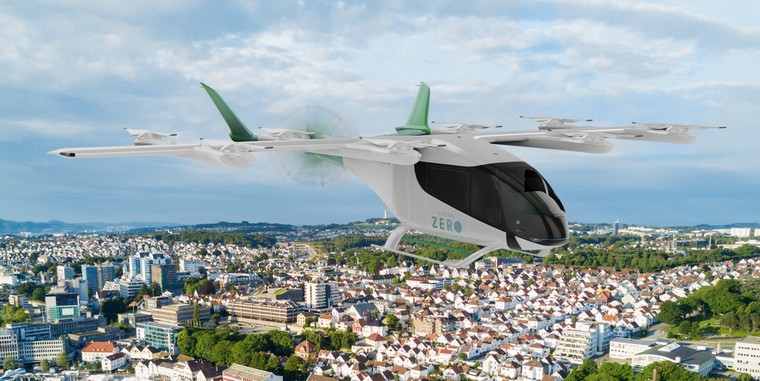 Eve Air Mobility recently announced the extension of its partnership with Widerĝe Zero, an innovative initiative by Widerĝe focused on sustainable aviation with the mission to revolutionize the industry and create a greener future for air travel.

The partnership, solidified through a Letter of Intent (LOI), marks a significant step forward in both companies' commitment to addressing the environmental impact of aviation and ushering in a new era of sustainable air travel. The agreement involves up to 50 eVTOLs, a service and operation solutions package, as well as the implementation of Eve's Urban Air Traffic Management (Urban ATM) software solution.
"This new partnership builds upon a previous MoU (Memorandum of Understanding) signed between Eve and Widerĝe Zero in 2021 at the UN Climate Conference (COP26), which aimed to develop eVTOL operations in Scandinavia," said Andre Stein, Co-CEO of Eve. "This additional LOI reinforces our commitment to introducing sustainable, safe and affordable urban air travel to the region. Together, we will drive this transformation and pave the way for a more accessible transportation ecosystem for Scandinavian communities."
"We are looking forward to an even closer collaboration with Eve in the years to come. From designing optimal customer journeys in our Mobility Labs to defining the future Concept of Operation, and in 2027 to put the first Eve vehicles into revenue service," said Andreas Aks, CEO at Widerĝe Zero AS.
Eve will provide comprehensive services to meet Widerĝe Zero's needs and specifications. These include eVTOL maintenance, repair and overhaul (MRO), component repair management, spare parts management programs, battery lifecycle management, and data integration solutions, alongside operations solutions, such as training services, consultancy services, and on-site support for fleet Entry Into Service (EIS).
Additionally, the LOI involves implementing Eve's Urban ATM software to optimize the efficiency of Widerĝe Zero's UAM flight operations by integrating its eVTOLs with other airspace users in low-level airspace, ensuring optimized performance and safety. Eve's Urban ATM solution offers tailored solutions, including integration with vertiport automation systems, vertiport resource availability management, flight planning and coordination services, and more.
Another key highlight of the extended partnership is the collaboration on the Air Mobility Labs project across Norway. The project will drive the development of future air mobility concepts tailored to regional needs, allowing for a deep understanding of the prospective customer journey and new air mobility solutions. Together, Eve and Widerĝe Zero will spearhead the transformation of air travel by embracing sustainable practices and innovative technologies. The companies will also collaborate on developing potential solutions to address icing conditions in eVTOL operations. Widerĝe's extensive experience operating in Norway, where icing conditions are prevalent, will provide valuable insights and expertise.
Eve's eVTOLs will connect people residing in sparsely populated regions with challenging geography. The eVTOL operations in Norway will enhance regional connectivity and contribute to reducing carbon emissions, aligning with Widerĝe Zero's commitment to environmental sustainability. Widerĝe Zero's vision of all domestic short-haul flights being electric complements Norway's goal of achieving carbon-neutral aviation by 2040. By joining forces with Eve, Widerĝe Zero will have access to cutting-edge electric vertical take-off and landing (eVTOL) technology, enabling them to accelerate their ambitious goal of electrifying a substantial portion of their fleet by 2030.

BOEING T-7A RED HAWK COMPLETES TAXI TESTS

The Boeing [NYSE: BA] T-7A Red Hawk has successfully completed taxi tests, a critical step in verifying the ground-handling capabilities and systems of the advanced trainer for the U.S. Air Force.

"The flight controls and commands to the fly-by-wire system were crisp and the aircraft maneuverers exceptionally well," said Steve Schmidt, Boeing's T-7 chief test pilot. "Everything operated as designed and expected."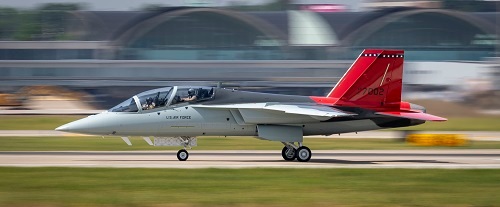 The aircraft is one of five engineering and manufacturing development aircraft that will be used for flight testing this summer in St. Louis and will then transition to Edwards Air Force Base for testing in the fall.
"Our priorities are developing this advanced trainer and getting it to future fighter and bomber pilots," said Evelyn Moore, vice president and T-7 program manager. "This test brings us one step closer to the T-7A Red Hawk taking to the skies."
Since contract award, Boeing has flown two production representative jets up to six sorties a day recording more than 7,000 data and test points validating the platform's reliability.




USA - PIPER PA-32R-300, N71MC, AND EUROCOPTER AS350BA, N401LH

?On 8 August 2009, a Piper PA-32R-300 airplane, N71MC, and a Eurocopter AS350BA helicopter, N401LH, operated by Liberty Helicopters, collided over the Hudson River near Hoboken, New Jersey. The pilot and two passengers aboard the airplane and the pilot and five passengers aboard the helicopter were killed, and both aircraft received substantial damage from the impact. The airplane flight was operating under the provisions of 14 Code of Federal Regulations (CFR) Part 91, and the helicopter flight was operating under the provisions of 14 CFR Parts 135 and 136. No flight plans were filed or were required for either flight, and visual meteorological conditions prevailed at the time of the accident.

What We Found
??We determined that the probable cause of this accident was (1) the inherent limitations of the see-and-avoid concept, which made it difficult for the airplane pilot to see the helicopter until the final seconds before the collision, and (2) the Teterboro Airport local controller's nonpertinent telephone conversation, which distracted him from his air traffic control (ATC) duties, including correcting the airplane pilot's read back of the Newark Liberty International Airport (EWR) tower frequency and the timely transfer of communications for the accident airplane to the EWR tower. Contributing to this accident were (1) both pilots' ineffective use of available electronic traffic information to maintain awareness of nearby aircraft, (2) inadequate Federal Aviation Administration (FAA) procedures for transfer of communications among ATC facilities near the Hudson River Class B exclusion area, and (3) FAA regulations that did not provide adequate vertical separation for aircraft operating in the Hudson River Class B exclusion area.?
What We Recommended
?As a result of the investigation, we issued recommendations to the Federal Aviation Administration
????Previous safety recommendations issued to the FAA addressed standard operating procedures for the Hudson River Class B exclusion area, ATC performance deficiencies, the designation of a special flight rules area (SFRA) for the Hudson River Class B exclusion area and surrounding areas, and standard operating procedures within and training for SFRAs. The safety issues discussed in this report address changes within the recently designated SFRA surrounding the Hudson River corridor, vertical separation among aircraft operating in the Hudson River SFRA, the see-and-avoid concept, and helicopter electronic traffic advisory systems. Five new safety recommendations to the FAA are included in the report.


Angola, between Cambula and Lucapa: An Air Tractor AT-502 operated on a diamond prospecting mission for De Beers crashed under unknown circumstances between Cambula and Lucapa. The South Africa pilot died in the crash.
USA, Lake Michigan, near Beaver Island, MI: On 23 June an experimentally Tom Schulke built float-equipped Avid Magnum, sustained substantial damage when it crashed into Lake Michigan, near Beaver Island, Michigan. One occupant sustained fatal injuries, and the other sustained minor injuries.
Germany, between Langen and Dreieich: A Diamond DA40 NG Diamond Star lost a door while flying between Langen and Dreieich, shortly after take-off from Egelsbach Airfield (QEF/EDFE). The pilot returned safely and nobody on the ground was injured. The door hasn't been found until now.
Russia, near Malino Airfield, Moscow region: A Yakovlev Yak-52 impacted the ground near Malino Airfield, Moscow region, after performing an aerobatic manoeuvre. Both occupants died and the aircraft was destroyed.

Austria, Lienz-Nikolsdorf Airfield: A Robin Robin DR.400/180R Remo 180 crashed near Lienz-Nikolsdorf Airfield (LOKL). The aircraft was towing a glider that released the towing cable due to some problems. The tug aircraft crashed nose down. The pilot died in the crash and the aircraft was destroyed by a post impact fire. The glider landed safely.
Finland, Nummela Airport: A Schleicher ASK 21, which was being towed, hit several trees and crashed at the end of Nummela Airport. The tail of the glider broke off and the wings separated. The two people in the plane, a flight instructor and a student, were transported by ambulance to the hospital to be checked. The cause of the accident is a sudden, very heavy downpour, which surprised those in both the tractor and the glider at the end of the field.

Poland, near Dabrowica, Karkonosze, Lower Silesia: A Cessna 182L Skylane force landed between the embankments of a river following a loss of engine power in the vicinity of the village of Dabrowica, in the Karkonosze district of Lower Silesia. The aircraft eventually fell into the river. The pilot was not injured and the aircraft received substantial damage.






22 JUNE 1906

22 JUNE 1906 - BIRTH OF ANNE MORROW LINDBERGH, BORN ANNE SPENCER MORROW, PIONEERING AMERICAN AVIATOR, AUTHOR, AND THE SPOUSE OF FELLOW AVIATOR CHARLES LINDBERGH.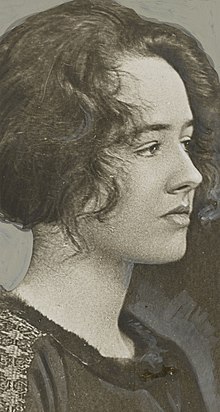 Anne Morrow graduated from Smith College in Northampton, Massachusetts, in 1928. She married Charles in 1929, the same tear in which she flew solo for the first time, 1930 became the first woman to receive a U.S. glider pilot license. Throughout the early 1930s, she served as radio operator and copilot to Charles on multiple exploratory flights and aerial surveys.
Anne received numerous honours and awards throughout her life in recognition of her contributions to both literature and aviation. In 1933, she received the U.S. Flag Association Cross of Honor for having taken part in surveying transatlantic air routes. The following year, she was awarded the Hubbard Medal by the National Geographic Society for having completed 40,000 miles (64,000 km) of exploratory flying with her husband, Charles Lindbergh, a feat that took them to five continents. In 1993, Women in Aerospace presented her with an Aerospace Explorer Award in recognition of her achievements in and contributions to the aerospace field.
She was inducted into the National Aviation Hall of Fame (1979), the National Women's Hall of Fame (1996), the Aviation Hall of Fame of New Jersey, and the International Women in Aviation Pioneer Hall of Fame.
She passed away on 7 February 2001


Zenith 601


Google Banner Ad