Compiled by Willie Bodenstein



Google Banner Ad




This Week in Airlines, Airports and Airliners

AerCap announces lease placement of three Embraer E195-E1 aircraft with Airlink.

SAA team named 'Best Cabin Crew in Africa' For 2023.

SAA Returns To Sao Paulo From Both Cape Town And Johannesburg

FAA International flight test demonstration takes off.

ICAO Council condemns DPRK missile launches.

King County International Airport-Boeing Field secures purchase order for Striker Volterra 6x6 ARFF hybrid electric vehicle.

FAA Proposes $1.2M Penalty Against the City and County of Alamosa, Colorado.

Iraqi Airways celebrates delivery of its first Boeing 787 Dreamliner.

Worldwide incidents and accidents

Bonus video - Ford Tri Motor Flight 2013


AERCAP ANNOUNCES LEASE PLACEMENT OF THREE EMBRAER E195-E1 AIRCRAFT WITH AIRLINK






AerCap Holdings N.V. ("AerCap" or the "Company") (NYSE: AER) announced lease placements with Airlink, the largest regional airline in Southern Africa, for three used Embraer E195-E1 aircraft. The first aircraft was delivered in March, while the second and third aircraft are scheduled for delivery in July 2023.


"We are very pleased to welcome Airlink as a new customer to AerCap with the lease of three E195 aircraft," said Peter Anderson, the Chief Commercial Officer of AerCap. "We wish all the team at Airlink every success and look forward to working with them for many years to come."
"Airlink is on a steady growth path, expanding its network, schedule and market share. With AerCap's support on these leases, we will be able to maintain this upward trajectory. The efficiencies derived from continuity across our fleet will help us contain costs and continue providing great value and affordable air travel to our customers." said Airlink CEO and Managing Director, Rodger Foster.
AerCap is the global leader in aviation leasing with one of the most attractive order books in the industry. AerCap serves approximately 300 customers around the world with comprehensive fleet solutions. AerCap is listed on the New York Stock Exchange (AER) and is based in Dublin with offices in Shannon, Miami, Singapore, Memphis, Amsterdam, Shanghai, Dubai, Seattle, Toulouse and other locations around the world.
Airlink is Southern Africa's premier privately-owned regional airline. Airlink's fleet of over 60 Embraer aircraft serves 45 destinations throughout Southern and East Africa as well as Madagascar and St. Helena Island. Airlink has consistently been South Africa's most reliable airline over the last two years, with a 95.87% average on-time performance so far this year. Airlink is an IATA member and accredited under its safety audit programme.
Google Banner Ad




SAA TEAM NAMED 'BEST CABIN CREW IN AFRICA' FOR 2023







South African Airways (SAA) has been awarded Best Cabin Crew in Africa for 2023 by global airline and airport review and ranking consultancy, Skytrax, at its World Airline Awards recently held in Paris



The annual Skytrax World Airline Awards - widely regarded as the 'Oscars' of the airline industry - adjudicates experiences of air travellers based on millions of surveys discreetly conducted globally.
In addition to receiving recognition for having the best cabin crew on the continent, SAA was also awarded second place for Best Airline Staff in Africa.
Notably, even though SAA came out as on the 3rd spot in the Best Airline in Africa category the award effectively affirmed that it is still the best airline in South Africa.
SAA's Interim Chief Executive Officer, Professor John Lamola, notes that "Despite the challenges our growing airline had to navigate during the past year, our customers are with us, appreciating our effort in propelling SAA into a world class airline. This eagerness at supporting us and faith in the future of SAA was demonstrated in our being awarded the 4th place in the World's Most Improved Airline category".
There are over 5000 airlines in the world. SAA is now ranked 72nd in Skytrax's Top 100 World Airlines, improving from 79th place in 2022.
"Given everything that SAA has gone through over the past few years, being recognised through these coveted industry global awards is proof that the efforts of our staff and shareholder at repositioning SAA as a world class, leading African airline are not in vain", Lamola adds.
In congratulating SAA's air hostesses and stewards on this exceptional achievement, the Interim CEO reminded that "At SAA, we do not see ourselves merely as an airline, but as South Africa's ambassador on wings who are focused on regaining the status of one of the best airlines in the world."
Google Banner Ad
SAA RETURNS TO SAO PAULO FROM BOTH CAPE TOWN AND JOHANNESBURG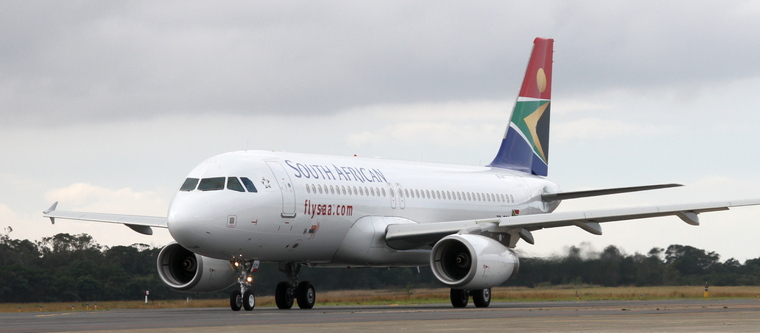 South African Airways (SAA) is thrilled to announce the airlines first intercontinental route to Sao Paulo, Brazil, since the airline returned to the skies in September 2021.

SAA will fly to Guarulhos International Airport in São Paulo four times a week, twice out of Cape Town (Tuesdays and Saturdays) and twice out of Johannesburg (Mondays and Thursdays).
During the Northern winter season (October to December), SA 0226 will depart Cape Town at 12h55 and arrive in Sao Paulo at 16h35. The return flight out of Sao Paulo SA 0227, will depart at 18h05 and arrive in Cape Town at 06h40.
From Johannesburg, SA 0222 will depart at 11h20 and arrive in Sao Paulo at 16h15 and the return flight SA 0223 will depart Soa Paulo at 17h45 arriving in Johannesburg at 07h45.
SAA's Chief Commercial Officer, Mr Tebogo Tsimane, said "We have created an effective schedule which is ideal for both business and leisure travellers and our schedule is fantastic for connecting traffic." Our Voyager members can also earn miles at an accelerated rate when flying on an SAA operated flight, 1 SAA Voyager mile for every R1.60 spend and the accumulation of miles, counts towards Elite status, Tsimane added.
São Paulo - Brazil's most populous city - is also the country's financial centre and one of the biggest financial hubs in the world. It is an ideal destination for business or leisure, offering a vast selection of first-rated museums, cultural centres, theatres, and cinemas. It also boasts world-class nightclubs, bars, and restaurants. The various transport networks, including taxis, buses, subways, and railway lines are well served in both countries.
Interim CEO, Professor John Lamola, says, "We are overjoyed to announce São Paulo as our first international destination since the airline successfully emerged from an intensive Business Rescue process and Covid-19 lockdown. It also marks our return of our long-haul service out of Cape Town." The Teams at SAA are working hard behind the scenes to gear our operations for this much anticipated route launch to South America," said Lamola.
"Our decision to begin the relaunch of our long-haul service with São Paulo was taken based on a rigorous analysis of the viability of the route. Sustainability has been at the heart of SAA's approach since our restart."
As the national flag carrier, SAA prides itself on bringing South African hospitality to international routes, and travelers to and from São Paulo route can expect to experience our award-winning customer service," added Lamola.
SAA has appointed Air Promotion Group (APG) in Brazil as its General Sales Agent (GSA).
Google Banner Ad




FAA INTERNATIONAL FLIGHT TEST DEMONSTRATION TAKES OFF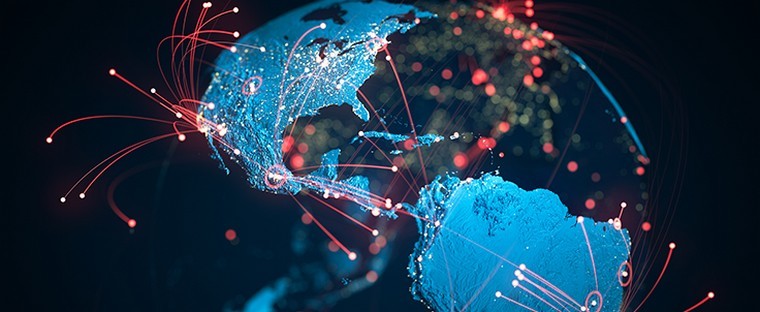 A first-of-its-kind joint effort to manage flights across multiple countries by predicting where an aircraft will be and at what time has proven successful.



The Federal Aviation Administration's six-day live flight demonstration included four unique scenarios and flights between the U.S., Japan, Singapore and Thailand.
Using Trajectory Based Operations (TBO), countries shared the aircraft's trajectory, and air traffic experts from each country sequenced the flights' routes to achieve the optimal flight path across multiple regions. Controllers factored in conditions such as weather, air traffic and airspace closures.
TBO uses precise aircraft trajectory data (latitude, longitude, altitude and time) to show where the aircraft expects to be on its route from takeoff to touchdown. Aircraft fly precise flight paths with seamless information exchange between air and ground systems.
In the future, air traffic controllers will shift from sharing information using voice-based exchanges to sharing information more broadly, primarily using data. This will allow each country to be immediately aware of how changes in other countries will affect a flight and better plan for when an aircraft enters its area of responsibility.
The successful test demonstrated how sharing and coordinating trajectory information across multiple countries could improve safety and efficiency. This collaboration will help minimize delays and disruptions; cut travel cost and time; and reduce fuel burn and carbon emissions by up to an estimated 10%.
Google Banner Ad




ICAO COUNCIL CONDEMNS DPRK MISSILE LAUNCHES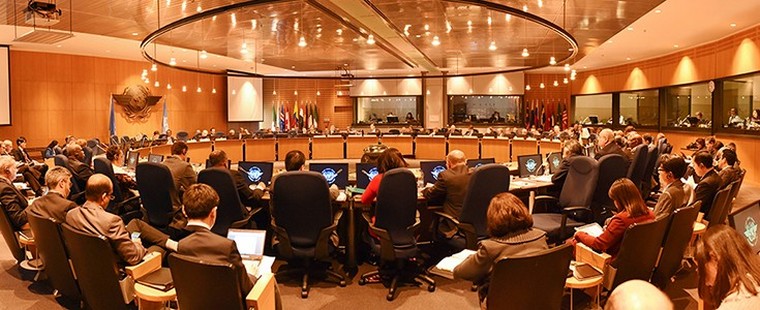 The ICAO Council has condemned recent missile launches by the Democratic People's Republic of Korea (DPRK), noting that they "pose a serious risk to international civil aviation", and "a complete disregard of the relevant United Nations Security Council Resolutions."


The decision was arrived at earlier this week during the Council's 229th Session, subsequent to a report on the topic presented by ICAO Secretary General Juan Carlos Salazar, and an update from ICAO Council President Salvatore Sciacchitano.
The report and update followed upon a letter from President Sciacchitano to the Director-General of the DPRK's National Aviation Administration on 30 May of this year, wherein he specifically addressed the country's intention to launch a military reconnaissance satellite using ballistic missile technology between 30 May and 11 June. That letter had received no response.
In addition to condemning the launches, the ICAO Council also reaffirmed the importance of the Chicago Convention in providing the legal and operational framework for a global civil aviation safety system based on mutual trust and recognition, and recalled Assembly Resolution A41-3 (October 2022) which urgently called upon the DPRK to comply with its international civil aviation obligations under the Chicago Convention.
Google Banner Ad





KING COUNTY INTERNATIONAL AIRPORT-BOEING FIELD SECURES PURCHASE ORDER FOR STRIKER VOLTERRA 6X6 ARFF HYBRID ELECTRIC VEHICLE



Oshkosh Airport Products, a division of Pierce Manufacturing Inc., a subsidiary of Oshkosh Corporation, proudly announces King County International Airport-Boeing Field (KCIA) has signed a purchase agreement for the revolutionary Striker Volterra 6x6 Aircraft Rescue and Fire Fighting (ARFF) hybrid electric vehicle.



KCIA will be the first airport in the nation to receive this environmentally advanced fire engine, adding to its existing Oshkosh Airport Products fleet and allowing for the retirement of aging fire apparatus.
Leveraging Oshkosh Corporation's cutting-edge proprietary technology, the Striker Volterra ARFF hybrid electric vehicle meets the critical emergency response requirements of airports while aligning with environmental sustainability goals. The Striker Volterra 6x6 comes equipped with an Oshkosh patented hybrid-electric drivetrain, featuring an electro-mechanical infinitely variable transmission. This enables zero-emissions operation through integrated onboard batteries and uninterrupted power supply by coupling with the internal combustion engine for pumping and drive systems.
"Climate change is an urgent global crisis that requires us all to do our part, in ways large and small, to shrink our carbon footprint," said King County Executive Dow Constantine. "We are operating a major international airport, and this first-of-its-kind hybrid fire truck is another way we are leading the way on reducing both carbon emissions and the harms to communities most impacted by ambient pollution."
KCIA's new Striker Volterra 6x6 will feature an industry-leading modular cab design, TAK-4® all-wheel independent suspension, and a 50' Snozzle® High Reach Extendable Turret. With a seating capacity for four, it's powered by a Scania DC13 engine coupled with an Oshkosh power divider. It houses a 3,000-gallon water tank, 420-gallon foam tank, and a 2,000 gpm water pump, along with a 550 lb. dry chemical powder system. Accelerating from 0 to 50 mph in under 25 seconds, the Striker Volterra demonstrates a 28 percent improved acceleration compared to standard diesel models when fully loaded.
"We are thrilled to lead the way in bringing the Striker Volterra ARFF vehicle to KCIA," said John Parrott, Director of KCIA. "The advanced performance and environmental benefits this hybrid electric vehicle offer are unparalleled. It's a significant investment in our climate goals and vision of a world-class airport."
KCIA is one of the nation's busiest primary non-hub airports averaging 180,000 take-offs and landings each year. Located just four miles south of downtown Seattle and close to other business centres, many airport travellers include celebrities, dignitaries, and sports teams. KCIA emergency personnel hold unique combined roles by maintaining certification and training as commissioned police officers, Washington State Firefighter I and II certifications and ARFF training, and Emergency Medical Technician certification - with all performing aircraft rescue and firefighting, law enforcement, and airport safety inspections. The airport is expected to take delivery of its new Striker Volterra ARFF in mid-2024.
Jack Bermingham, Business Unit Director for Oshkosh Airport Products, added, "The Striker Volterra ARFF is tailored to provide operational excellence without compromising on environmental values. We are confident KCIA will reap the benefits of reduced fuel consumption and emissions, while ensuring top-tier safety, reliability and the same leading-edge attributes customers have come to expect from all Striker fire apparatus."
Google Banner Ad
FAA PROPOSES $1.2M PENALTY AGAINST THE CITY AND COUNTY OF ALAMOSA, COLORADO





The Federal Aviation Administration (FAA) proposed a $1,290,780 civil penalty against the City of Alamosa and County of Alamosa, Colorado, for allegedly failing to ensure aircraft rescue and firefighting personnel were available during scheduled air carrier flights at San Luis Valley Regional Airport


The FAA-approved Airport Certification Manual for San Luis Valley Regional Airport requires it to have qualified firefighters present at least an hour before the first scheduled airline operation of the day and 45 minutes before all subsequent carrier operations. They also must remain on site for 15 minutes after a scheduled airline operation.
The FAA alleges that between November 2020 and September 2021, approximately 138 scheduled air carrier flights took place when firefighters were not on-airport.
Google Banner Ad




IRAQI AIRWAYS CELEBRATES DELIVERY OF ITS FIRST BOEING 787 DREAMLINER
WORLDWIDE INCIDENTS AND ACCIDENTS


Boeing [NYSE: BA] and Iraqi Airways today celebrated the delivery of the airline's first Boeing 787 Dreamliner with a special event in Baghdad to welcome the flag-carrier's super-efficient widebody jet. The Iraqi flag carrier has taken the first of 10 787s on order, to profitably grow its long-haul network and connect Iraq to more international destinations.


The delivery of Iraqi Airways' first 787 follows delivery of four Boeing 737 MAX airplanes since February. The airline has ordered a total of six 737-8s and 10 737-10s, providing its single-aisle fleet with more capability across its regional and medium-haul routes.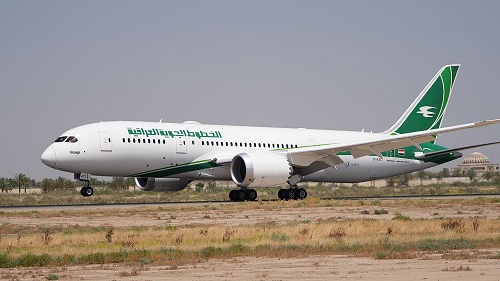 "We are proud to be taking delivery of an airplane with the capabilities of the 787 Dreamliner. As domestic and international air traffic gains momentum, it's crucial that our Iraqi Airways fleet matches growing demand with more efficient, capable and comfortable airplanes," said Manaf Abdel-Monem, Director General of Iraqi Airways. "The 787 and 737 MAX airplanes we have received are key to our fleet renewal program which aims to ensure we can fly our passengers around the world in the safety and comfort they expect from a modern and efficient airline like Iraqi Airways."
Iraqi Airways currently serves more than 50 destinations from Baghdad and is expanding and renewing its fleet to support the anticipated increase in international business and leisure travel to and from the country. Iraq is seeing increased stability and economic growth, with the country's annual gross domestic product growth rate expected to reach 7% by the end of 2023. With global air traffic rebounding, Middle Eastern airlines are seeing more than a 40% traffic increase compared to last year.
"Today marks a new beginning for Iraqi Airways, taking delivery of its first 787 Dreamliner that will support the airline in connecting Iraq to the world," said Omar Arekat, Boeing vice president of Commercial Sales and Marketing for the Middle East. "Boeing is committed to supporting Iraqi Airways' ambition to bring greater optimization and new route possibilities to the region."
"Air transport is at the heart of economic growth. It creates employment, facilitates trade, enables tourism and supports sustainable development. The arrival of the Boeing 787 today is an important step in connecting the Iraqi people to the region and the world," said Kuljit Ghata-Aura, President Middle East, Türkiye and Africa, Boeing. "We look forward to supporting the Iraqi government and the Iraqi private sector as they grow Iraq's commercial fleet and modernize the country's commercial aviation infrastructure."
The 787-8 Dreamliner can fly 248 passengers up to 7,305 nautical miles (13,530 km) in a typical two-class configuration. Using 25% less fuel and creating 25% fewer emissions than the airplanes it replaces, the 787 family has reduced more than 141 billion pounds of carbon emissions since entering service in 2011.
Boeing designed the 787 family with superior efficiency, which allows airlines to profitably open new routes to fly people directly where they'd like to go in exceptional comfort. Since 2011, the 787 family has launched more than 350 new non-stop routes around the world, including more than 50 new routes since 2020.
Passengers enjoy many improvements with the 787 family such as the largest windows of any jet; air that is more humid and pressurized at a lower cabin altitude for greater comfort; large overhead bins with room for everyone's bag; soothing LED lighting; and technology that senses and counters turbulence for a smoother ride.
In addition to the 737-8 and 787-8, Iraqi Airways operates a fleet of more than 40 Boeing airplanes, including 737-800s, 747s and 777s, serving more than 50 destinations from Baghdad.
Google Banner Ad

Italy, Rome-Fiumicino Airport: An Air Algérie Boeing 737-6D6, became immobilized after landing on runway 16R at Rome-Fiumicino Airport (FCO). The aircraft reportedly experienced an issued with the brake system.
Canada, Calgary International Airport, AB: A WestJet Boeing 737-7CT, executed a high-speed rejected take-off due to a bird strike on the number 1 engine. The flight crew advised ATC and airport rescue and fire-fighting was dispatched. Brakes had seized due to heat so aircraft was disabled on runway. Crew and passengers were deplaned and transported back to terminal. Maintenance personnel replaced the seized brakes and the aircraft was towed back to the hangar for further inspection. The incident aircraft resumed regular service 38 hours after the event.
Philippines, NW of Laoag: A VietJet Airbus A321-271N, was en route from Seoul (ICN) to Phu Quoc (PQC) over the South China Sea when the crew received an indication of engine vibrations. It was decided to divert to Laoag, Philippines, where a safe landing was made.
USA, Santa Maria Public Airport, CA: An Eastern Airlines Boeing 767-336ER, hit a taxiway sign and taxiway lights during taxi after landing.
USA, Hollywood Burbank Airport, CA: A Southwest Airlines Boeing 737-7H4, suffered a dent in the nose cone following a suspected bird strike incident on approach to Hollywood Burbank Airport, CA (BUR).

Japan, over Kumamot prefecture: A Bombardier DHC-8-402Q of Oriental Air Bridge (leased from ANA), operating ORC/OC 67 from Fukuoka to Miyazaki, made an emergency landing at Miyazaki due to smoke in the cockpit and cabin. The flight departed Fukuoka at 12:48 LT, and while flying over Kumamoto prefecture white misty smoke was detected in the cockpit and cabin at 13:05 LT. The flight crew declared an emergency at 13:13 LT, and the Dash 8 made a safe landing on Miyazaki at 13:29 LT. An emergency evacuation was carried out on a taxiway. There were no injuries among 35 passengers and four crew. The sole runway was closed for an hour.





Ford Tri Motor Flight 2013

Google Banner Ad