Compiled by Willie Bodenstein



Google Banner Ad




This Week in Airlines, Airports and Airliners

Merlin Labs conducts test flights in Alaska with non-human "pilot"

African Development Bank teams up with airplane manufacturers Airbus, ATR to boost African commercial aviation.

IATA - The recovery in Africa's air traffic.

Ethiopian Cargo and Logistics and IATA signed agreement for IATA CEIV live animals' certification program.

Successful conclusion to IATA Wings of Change Americas 2023 in Mexico City.

Air Algérie orders five A330-900s and two A350-1000s.

TAAG Angola Airlines increases frequencies on the Luanda/Sao Paolo Route from August.

Embraer and Lanzhou Aviation Industry Development Group sign LoA for 20 Embraer P2F conversions.

Icelandair orders 13 Airbus A321XLR, becoming a new Airbus customer.

Worldwide incidents and accidents

Bonus video - An overdose of Warbirds Legends at Duxford


MERLIN LABS CONDUCTS TEST FLIGHTS IN ALASKA WITH NON-HUMAN "PILOT"





Merlin Labs, an advanced aviation technology company, has reached a significant milestone in the development of its advanced automated flight system. Following a lucrative $1 million contract with the Federal Aviation Administration (FAA), Merlin recently completed a series of 25 test flights in Alaska, showcasing its highly-automated flight control system alongside a safety pilot.


In collaboration with the FAA-designated University of Alaska Fairbanks UAS Test Site and Everts Air Cargo, Merlin successfully deployed its integrated hardware and software solution, the Merlin Pilot, on crewed aircraft for these groundbreaking test flights. Departing from Fairbanks, the flights ventured into rural areas, reaching destinations such as Fort Yukon, Galena, Huslia, Tanana, and Prudhoe Bay. Throughout the course of these flights, the Merlin Pilot logged over sixty hours of autonomous flight time, collecting vital data in real-world conditions characterized by challenging terrains and adverse weather.
This extensive data acquisition is crucial for enhancing Merlin's in-flight capabilities and driving progress in aviation autonomy. By pushing the boundaries of technology in actual operating environments, Merlin aims to make the skies safer and more accessible for future generations. As a result of these successful test flights, Merlin has achieved a major feat, becoming the first autonomy system to be integrated into the National Airspace System (NAS).
Operating in Alaska poses unique challenges due to its vast distances, extreme climate variations, and limited communication coverage. Dr. Cathy Cahill, Director of the Alaska Centre for Unmanned Aircraft Systems Integration (ACUASI) at the UAF Geophysical Institute, praised Merlin's ability to navigate these challenges successfully. She emphasized their integrated approach to Alaska's distinctive ecosystem as a key factor in their selection for collaboration with the FAA. Merlin's commitment to using real data for training their onboard automation system ensures the highest level of safety.
Matthew George, co-founder and CEO of Merlin, expressed his gratitude for the support and partnership of the FAA, Everts Air Cargo, and ACUASI. He highlighted the critical role played by the flight trial data in refining their in-flight technology and certifying the Merlin Pilot. Moreover, George underscored the significance of the Merlin Pilot's capability to access remote locations in Alaska, demonstrating its potential to support dangerous missions.
Why it's important: Merlin's successful completion of the test flights in Alaska represents a significant step forward in advancing the future of automated flight. By collecting valuable data in challenging real-world environments, Merlin's technology holds the potential to advance flight operations crewing solutions while also increasing the safety and repeatability of operational execution.
Google Banner Ad
AFRICAN DEVELOPMENT BANK TEAMS UP WITH AIRPLANE MANUFACTURERS AIRBUS, ATR TO BOOST AFRICAN COMMERCIAL AVIATION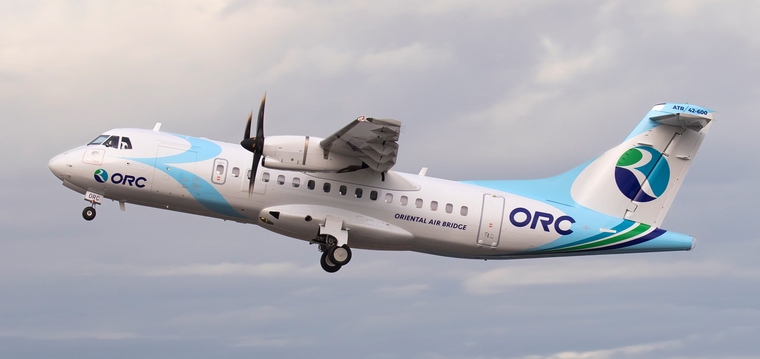 The workshops featured discussion of bank financing instruments, including guarantee products, the bank's approach to credit risk assessments and the outlook for Africa's aircraft market. The bank is studying the feasibility of setting up an aircraft leasing platform. Operating leases account for more than 45% of operational fleets worldwide.


Representatives of the bank and the manufacturing firms also discussed sources of financing that included export credit agencies, multilateral development banks, non-payment insured financing and sovereign support.
Air travel on the continent has been hard hit by the Covid-19 pandemic. Before its onset, African aviation represented a roughly 3% share of the global market, although the continent has 17% of the world's population.
Owing to a difficult operating environment that includes constrained access to credit, only a few African airlines are profitable. As a result, air transport remains unaffordable for the average African. High operating costs, coupled with low passenger traffic, drive fare hikes as carriers try to increase their profitability. In recent years, airfares for intra-Africa flights are observed to be 2-3 times higher than in other regions of the world.
Further, in spite of efforts by governments, public institutions and private stakeholders, a large share of air traffic flows through a few airports, particularly those of Cairo, Johannesburg, Casablanca, and Addis Ababa. This leaves many other routes un- and under-served.
Still, Africa's economies are expected to rebound to growth from the pandemic. Economic recovery is projected to lead to the delivery of 1,230 wide and single aisle new aircraft and 230 turboprop planes through 2040. A recent study undertaken by the Economic Commission for Africa (ECA) suggests that implementation of the African Continental Free Trade Area will lead to a 28% increase in intra-African freight demand through 2030. That projected growth will require 250 additional aircraft, which will need to be financed.
A key takeaway from the workshops is that the Bank needs to further assess potential interventions into the aviation markets pending completion of the feasibility study for a leasing platform by the end of 2023.
Google Banner Ad
THE RECOVERY IN AFRICA'S AIR TRAFFIC


IATA's recent Focus Africa Conference in Addis Ababa, Ethiopia, attracted the participation of more than 400 aviation leaders and stakeholders. The conference tackled critical issues affecting air travel and cargo transportation in Africa, covering topics such as safety, regulation, sustainability, trade, and economic growth in the region.


African airlines have experienced a rapid recovery in 2023, witnessing a remarkable 87.1% year-on-year growth in revenue passenger kilometers (RPKs) during the first quarter, bringing RPKs to only 9.4% below their 2019 levels. However, the region continues to grapple with structural financial and economic barriers that dampen air travel demand. Africa also faces various cost, infrastructure and connectivity challenges that limit aviation capacity and impede the establishment of adequate air services.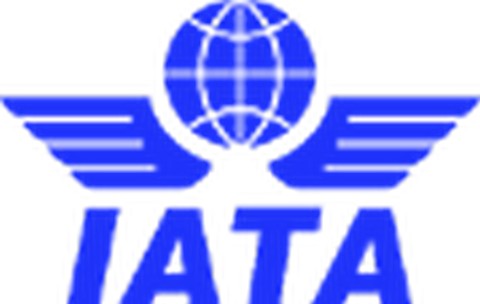 Some such factors also affect the restoration of traffic to pre-pandemic levels. We can see the divergent outcomes in terms of origin-destination (O-D) passenger traffic and airline scheduled seat capacity for specific countries in Africa in the chart above. Major economies in the region have demonstrated significant recovery, surpassing pre-crisis levels of activity (quadrant 1). Most notably, Nigeria's passenger traffic and seat capacity grew to nearly 60% above 2019 levels, building on the positive results achieved in the fourth quarter of 2022.
In Northern Africa, Egypt and Morocco experienced a substantial increase of 29% and 20%, respectively, in passenger traffic during Q1 2023 compared to the same period in 2019. Airline capacity in Egypt also kept pace with passenger traffic, growing by 30% in comparison to the first quarter of 2019. Morocco and other nations that are in quadrant 2, saw passenger numbers increase faster than airline seat capacity, indicating more efficient use of airline capacity. Meanwhile, in Eastern Africa, Ethiopia witnessed passenger and airline seat levels that were 19% and 14% above pre-pandemic figures respectively.
Longstanding structural and profitability challenges in Southern Africa continued to affect markets in the region, which lagged 2019 levels of aviation activity (quadrant 3). Reflecting a weakened local economy and constraints on airline capacity, South Africa's Q1 2023 passengers remained 12% below 2019 levels, while scheduled seats were even further behind (27% below). Still, this market showed significant improvement from the traffic and capacity deficits observed in the last quarter of 2022.
Africa's rapid recovery in traffic has been complemented by the region's advancements in connectivity and airline competition. To take full advantage of aviation's contribution to economic development, efforts to liberalize aviation in Africa must intensify.
Google Banner Ad
ETHIOPIAN CARGO AND LOGISTICS AND IATA SIGNED AGREEMENT FOR IATA CEIV LIVE ANIMALS CERTIFICATION PROGRAM

Ethiopian Airlines Group, the fastest-growing airline brand globally and the continent's largest airline brand, and the International Air Transport Association (IATA) signed an agreement on IATA CEIV Live Animals Certification Program on June 20, 2023 at the sidelines of IATA Focus Africa Conference being hosted by Ethiopian Airlines Group.

The signing of the CEIV Live Animal Project Initiation will be a first step to enable Ethiopian work hand-in-hand with IATA in getting CEIV certification which in turn allows our customers to see the global standards and requirements met by Ethiopian while transporting the precious animals we are entrusted with. As a result:
Ethiopian will transport live animals with the world's best quality services and standards.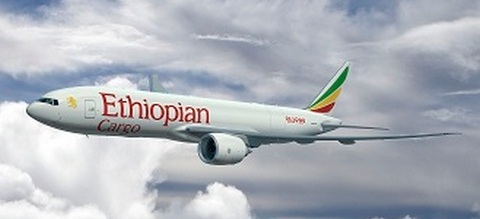 IATA's latest Centre of Excellence for Independent Validators (CEIV) certification provides confidence for live animals shippers.
The CEIV's certification high standards will lead to high customer satisfaction.
Underlining the significance signing the CEIV, Ethiopian Airlines Group Chief Executive Officer Mr. Mesfin Tasew said, "The CEIV Certification will be a landmark in the transportation of live animals as it will boost the confidence of our shippers. CEIV Certification will also help us improve operations standards and handling procedures, guidelines, and regulations, quality management system, supplier management requirement, facility and infrastructure requirements and internal training document for the handling personnel. We would like to assure our customers that we will continue to comply with the requirements of IATA that sets the industry's policy and provides seamless aviation processes".
Ethiopian Cargo and Logistics services carries out the transportation of special cargo like medical products, live animals and perishable products in compliance with international and industry standards. In recent years, Ethiopian has invested heavily on infrastructure, equipment, people, system, and processes to enhance its special cargo and logistics handling capabilities throughout its network.
Ethiopian Cargo & Logistics Services acquired IATA CEIV Pharma Certificate in December 2021. To ensure compliance with the highest standards and continuous improvement, we now signed CEIV Live Animal Project Initiation Agreement with IATA to become a holder of the IATA CEIV Live Animal Certificate which shows the length we go to assure our customers on the welfare of the animal's we transport. After the CEIV Live Animal Certification, Ethiopian will continue to work closely with IATA to follow a harmonized and uniform application of compliance, standardization, accountability, and transparency for handling of live animals by air.
Google Banner Ad
SUCCESSFUL CONCLUSION TO IATA WINGS OF CHANGE AMERICAS 2023 IN MEXICO CITY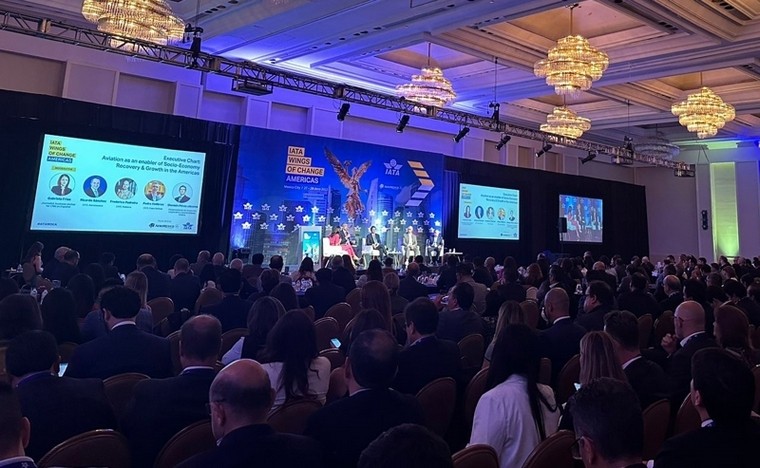 The International Air Transport Association (IATA) successfully hosted the 13th edition of Wings of Change Americas (WOCA 2023), bringing this keynote aviation conference to Mexico for the first time.

"Fostering aviation in support of socioeconomic recovery" was the conference theme, which brought together more than 400 delegates to Mexico City on 27-28 June 2023. Participants engaged in dialogue between the airline industry, governments, the tourism sector, and other stakeholders in the air travel value chain, discussing the various aspects of harnessing the potential of aviation in driving economic resurgence and social progress across Latin America and the Caribbean.
Key highlights and takeaways include:
Collaboration for Success: One resounding message was the importance of collaboration among stakeholders. Governments, airlines, airports, and regulatory bodies acknowledged that the potential of aviation and the wider travel & tourism sector across the region could best be maximized through joint efforts. IATA looks forward to working with the Mexican Government to create a joint agenda to further utilize aviation to create jobs and economic opportunities for the country and its people.
Sustainable Aviation: Airlines are fully committed to achieving net zero carbon emissions by 2050. However, the regulatory framework to support this goal is still lacking across Latin America and the Caribbean. Governments need to act quickly to create the right production incentives for the advancement of Sustainable Aviation Fuels.
Inclusive and Diverse Industry: Speakers highlighted the need for equal opportunities, gender balance, and diverse representation across all levels of the industry. By fostering an inclusive environment, aviation can harness the power of diverse perspectives, talent, and ideas, driving innovation and progress. IATA's 25by2025 campaign was also showcased, with ANAC, Brazil's Civil Aviation Agency, official signing up to the initiative during the event.
Technology as an Enabler: The transformative power of technology in aviation was showcased. Speakers and innovators shared cutting-edge solutions, highlighting the important role of data analytics in enhancing safety, efficiency, and the passenger experience. It was evident that embracing personalization and digitalization is key to meeting today's passengers' expectations.
In his remarks, Peter Cerdá, IATA's Regional Vice President for the Americas, highlighted the resilience of the aviation industry, which despite the pandemic and ongoing economic, political and social instabilities, had recovered to just shy of 2019 traffic levels across Latin America and the Caribbean. Given that more than 90% of tourists to the region arrive by air, he reminded all that supporting aviation directly sustains tourism and the well-being of the country. As air transport unites people, families, communities, cultures, creating business opportunities and dreams, and plays a key role in the value chain of important commodity exports, governments must address aviation as a state priority that transcends political change.
Google Banner Ad
AIR ALGÉRIE ORDERS FIVE A330-900S AND TWO A350-1000S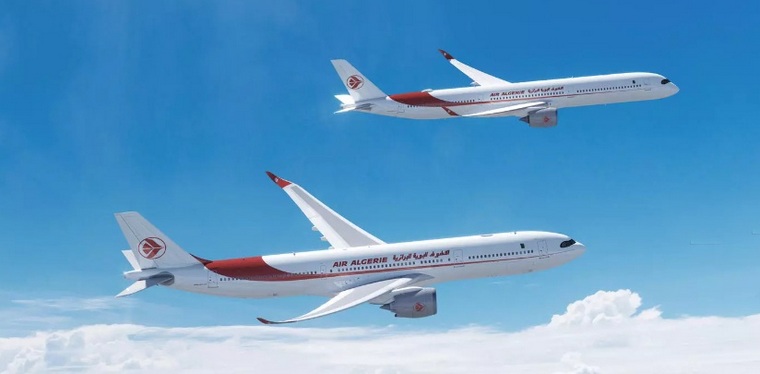 Air Algérie, the national airline of Algeria, has signed a firm order for seven widebody aircraft to support its commercial development.
This order will allow Air Algérie to take full advantage of the flexibility of the Airbus product range, strengthen its regional services and offer an ambitious plan for transcontinental destinations.

By operating the A330neo alongside the A350-1000, Air Algérie will also benefit from operational savings such as a 25 percent lower fuel burn per seat and greater flexibility resulting from the unique commonality between members of the Airbus aircraft Family.
The A330neo and the A350 also feature the award-winning Airspace cabin, which offers passengers a high level of comfort, ambience, and design. This includes more individual space, enlarged overhead bins, a new lighting system and access to the latest in-flight entertainment and connectivity systems.
The A330neo and the A350 are the latest generation of Airbus widebody aircraft:
The A330neo Family is powered by the latest generation Rolls-Royce Trent 7000 engines, the A330-900 is capable of flying 7,200 nm / 13,334 km non-stop. By the end of April 2023, the A330 Family had 1,775 firm orders from 130 customers worldwide. This makes it the most popular widebody family ever, dominating the short-and medium-haul market.
The A350 Family is the world's most modern and market-leading long-haul aircraft family, powered by Rolls-Royce's new Trent XWB engines, the world's most efficient widebody aircraft to date capable of flying 8,700 nautical miles or 16,100 kilometres non-stop. By the end of April 2023, the A350 Family had received 967 firm orders from 54 customers worldwide, making it one of the most successful widebody aircraft ever.
Google Banner Ad
TAAG ANGOLA AIRLINES INCREASES FREQUENCIES ON THE LUANDA/SAO PAOLO ROUTE FROM AUGUST





AAG Angola Airlines will provide greater mobility options to its passengers and customers, following the market demand upon the recent codeshare agreement between TAAG Angola flagship company and GOL, the leading airline in Brazil. The company is adding a new frequency to the Luanda Sao Paolo connection, making 6 weekly flights overall.

The new frequency operated by a Boeing 777 aircraft following the regular night flight departure from the Luanda International Airport.
On this route, the average load factor is 73%, a positive reference within the civil aviation benchmarking. Ticket sales are open already, and passengers benefit from special conditions for purchases made exclusively via the TAAG.com website
More than a point-to-point link, Sao Paulo and Luanda are positioned as connection hubs between Latin America, Africa, and Europe, with growing transatlantic demand of passengers, from tourists, families, and the business segment, in transit to TAAG in those geographies.
TAAG is committed to continually improving customer service, providing families and the corporate segment with greater connection availability covering destinations with high demand.
Google Banner Ad
EMBRAER AND LANZHOU AVIATION INDUSTRY DEVELOPMENT GROUP SIGN LOA FOR 20 EMBRAER P2F CONVERSIONS






Embraer signed a Letter of Agreement (LoA) at the 54th Paris Airshow with Lanzhou Aviation Industry Development Group for 20 E190F and E195F E-Jets Passenger-to-Freight Conversions (P2F).


Embraer and Lanzhou intend to cooperate on establishing of E190F and E195F conversion capability in Lanzhou, China, which will support and accelerate the introduction of E-Jet first generation freighters to Chinese market. The cooperation will serve as an initial starting point for both companies to leverage their strengths, jointly promote the development of Lanzhou's air transportation industry, and boost the economy around the airport.
With the signing of this LoA, Lanzhou Group, becomes the launch customer for Embraer's P2F conversion in China, and the base in China for Embraer's P2F conversions.
"The opportunity in China had a significant influence during the decision-making process of the launch of our P2F program. It is a market with increasing demand for cargo aircraft to accommodate the tremendous growth of E-commerce trade and the consequent evolution of the logistics industry. We're confident in this booming market and always willing to support the sector's further progress in cooperation with our Chinese partners," said Arjan Meijer, President and CEO Embraer Commercial Aviation. "We welcome Lanzhou Group to be the region's launch customer for Embraer's P2F conversion, and we expect to bring new vitality to Chinese market with our E-Jets freighters."
"The LoA signed with Lanzhou Group today is a strong indicator of the demand we are seeing for our E-Jet freight conversions in China," said Johann Bordais, President & CEO, Embraer Services and Support. "It's great to welcome Lanzhou to join our E-Jets freighter family. We're glad to help them integrate into the E190/E195 conversion network and speed up our P2F efforts in China so that more Embraer freighters can be delivered to our Chinese customers in the future."
"We are honoured to be the launch customer of the Embraer E-Jets freighters in China. We believe the 'China speed' in aviation logistics will be an important basis for the sustainable and efficient growth of the Chinese economy," said Chen Zhiqiang, President of Lanzhou Aviation Industry Development Group. "By cooperating with industry-leading aircraft manufacturer, Embraer and introducing E-Jets freighters to China, we'll fully leverage our domestic strength and competitive advantages to boost China's air cargo market growth. We expect that the project, after it comes to fruition, will also help achieve high-quality economic development in Lanzhou, Gansu, and western regions of China."
Embraer launched the E190F and E195F Passenger to Freight Conversions program in March 2022, supporting the high demand for cargo and positive market trends in China. Embraer forecasts a market demand for 600 E-Jet freighters over the next 20 years. Among which, the Chinese market is forecast to need 240 freighters of this size, accounting for 34% of the global total, powered by demand from the e-commerce and logistics sectors.
Embraer's E-Jets P2F conversions will have over 50% more volume capacity, three times the range of large cargo turboprops, and up to 30% lower operating costs than narrowbodies. If combining under-floor bulk cargo and main deck, the maximum gross structural payload is 13,150kg for the E190F and 14,300kg for the E195F. Considering typical e-commerce cargo density, the net weights and volumes are also impressive: the E190F can handle a payload of 23,600lb (10,700kg) while the E195F a payload of 27,100lb (12,300 kg).
The E190 and E195, the two models included in the P2F program, are some of Embraer's best-selling commercial aircraft of all time. Currently, there are 85 E-Jets flying with Tianjin Airlines, Hebei Airlines, Beibu Gulf Airlines, and Colourful Guizhou Airlines in China. Embraer has also established a comprehensive after-sales service and support system in China, including authorized maintenance centres, spare parts warehouses, and complete pilot training network.
Google Banner Ad
ICELANDAIR ORDERS 13 AIRBUS A321XLR, BECOMING A NEW AIRBUS CUSTOMER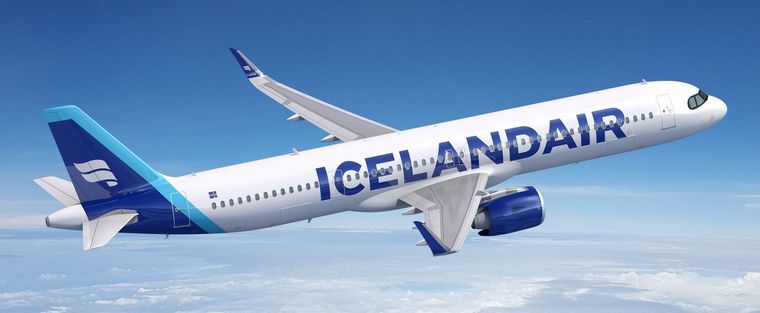 Icelandair, the main Icelandic airline based in Keflavik, has placed a firm order for 13 Airbus A321XLR. The order makes Icelandair a new Airbus customer. The airline is also planning to lease four A321LRs.

With its extra long range, the A321XLR will allow Icelandair to seize new market opportunities. The aircraft will also enable the airline to reduce its operating costs, support its sustainability targets and at the same time offer its passengers the best in cabin comfort.
"We are very pleased to announce that we have now finalized the purchase agreement with Airbus. The efficient A321XLR aircraft will further strengthen our business model, increase our flexibility and provide opportunities for future growth, as well as further support our sustainability efforts. The first aircraft is scheduled for delivery in 2029 but we plan to have four Airbus aircraft in operation before summer of 2025 and have now secured the lease of new A321LR aircraft with our long-term partner SMBC Aviation Capital Limited" said Bogi Nils Bogason, Icelandair's CEO.
"We extend our heartfelt gratitude to Icelandair for placing their trust and confidence in Airbus. It fills us with immense pride to welcome Icelandair as a new Airbus customer. By harnessing the exceptional performance of the A321XLR, your airline is forging a path of sustainable growth with remarkable efficiency and a significant reduction in CO2 emissions," expressed Christian Scherer, Airbus Chief Commercial Officer and Head of Airbus International.
The A321XLR is the next evolutionary step from the A320neo which responds to market needs for even more range and payload, creating more value for the airlines. It will deliver an unprecedented Xtra Long Range of up to 4,700nm - 15% more range than the A321LR and with 30% lower fuel burn per seat compared with previous generation competitor aircraft, as well as reduced NOx emissions and noise. For passengers, the A321XLR's new Airspace cabin will provide the best travel experience, while offering seats in all classes with the same high-comfort as on a long-haul wide-body, with the low costs of a single-aisle aircraft. By the end of May 2023, the A320neo Family had accumulated more than 8,750 orders from 136 customers worldwide.
Google Banner Ad
USA, Jacksonville International Airport, FL: A Southwest Airlines flight Boeing 737-8H4, entered an uncontrolled, non-movement area after landing at JAX. The aircraft struck a high mast light pole resulting in unspecified damage to the left wing. The aircraft was then towed to the gate.
Puerto Rico, NE of San Juan: An UPS McDonnell Douglas MD-11F, was struck by lightning after take-off from San Juan-Luis Muñoz Marín International Airport (SJU), Puerto Rico. The flight crew elected to return to SJU, where it landed safely 45 minutes after take-off.
Ireland, Dublin Airport: An American Airlines Boeing 787-8 Dreamliner, N812AA, was parked at the gate at Dublin Airport (DUB) when the jet bridge struck and ripped off the 2L passenger door. The aircraft had arrived as flight AA208 from Chicago (ORD) and was due to depart as AA723 to Philadelphia (PHL).
India, near Delhi-Indira Gandhi International Airport: A Vistara Airbus A321-251NX, suffered an engine failure after take-off from Delhi-Indira Gandhi International Airport (DEL). The aircraft returned to DEL for a safe landing, 28 minutes after take-off.
Google Banner Ad

An overdose of Warbirds Legends at Duxford

Google Banner Ad