Compiled by Willie Bodenstein



Google Banner Ad




This Week in Airlines, Airports and Airliners

ICAO Global Aviation Summit calls for urgency on gender equality.

SAA Technical leads the way with landing gear overhaul.

Qatar Airways group reports record revenues with strong profits as expansion continues.

Schiphol traffic and transport figures for May 2023.

TSA stopped 3,251 firearms at airport checkpoints nationwide during the first half of 2023.

Airbus inaugurates new Toulouse A320 Family final assembly line.

DFW Airport honoured with five prestigious awards.

IATA Partners with Aviation Impact Accelerator to assess the financial implications of net zero transitions.

GLOBAL AVIATION SUMMIT CALLS FOR URGENCY ON GENDER EQUALITY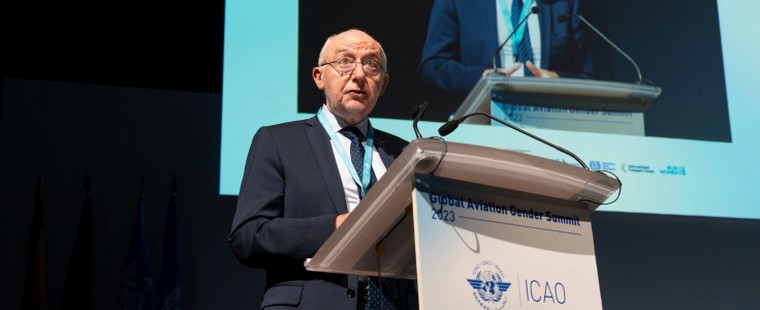 The ICAO Global Aviation Gender Summit in Madrid resulted in a "Call to Action" that comprises several clear and actionable steps and strategies towards resolving the aviation sector's very significant gender equality challenges. The Call to Action was presented by
the President of the ICAO Council, Salvatore Sciacchitano.

"Advancing gender equality in aviation is not only the right thing to do, but a necessary transformation for the future of our sector," remarked Council President Sciacchitano. "The Call to Action this event has resulted in accordingly conveys a strong message of determination and urgency, and outlines an array of strategic action points."
Priorities included the development of better data, which was recognized as being key to strengthening strategic foresight to support the identification of trends, anticipated needs, and planning, and accordingly to informed policy and decision making.
Participants also recognized the importance of mainstreaming gender equality, by ensuring that it informs all aviation policies and planning and is prioritized in budget plans and investments. On this point, the need for polices and strategies to reflect core principles of decent work and working environments that are conducive to women's career and leadership development was underscored.
The upscaling and driving of increased representation of diverse talents into executive, management, and board roles was also acknowledged as crucial, with the setting of specific targets around these objectives being critical to their achievement.
Finally, participants also recognized the crucial importance of promoting access to STEM education and motivating younger generations toward careers as skilled aviation professionals. Concerted action and collaboration with other partners and sectors are critical here as well, including with respect to role models, ambassadors, and mentorship programmes.
The Summit had been opened on 5 July by Mr. Sciacchitano and the Minister for Transport, Mobility and Urban Agenda of Spain, Raquel Sánchez Jiménez, with the Ministry hosting the event on the behalf of the Government of Spain.
In addition to the Call to Action, announcements made throughout the Summit will also help drive progress towards gender equality in the aviation: namely a global ambassadors programme announced and funded by the United Kingdom; and an intent to intensify collaboration between ICAO and EUROCONTROL in support of the Next Generation of Aviation Professionals Programme.
Convened by ICAO in partnership with the European Commission, the International Labour Organization, the United Nations Entity for Gender Equality and the Empowerment of Women (UN Women), and the International Transport Forum (ITF) at the Organisation for Economic Co-operation and Development (OECD), the event was attended by over 650 participants representing governments, business, and non-governmental organizations, with a further 1,500 viewers remotely attending through ICAO TV.
"I am fully convinced that if we don't give up, if we keep pushing forward, we can transform aviation into a beacon of inclusivity, and a global industry of diversity and equality," Mr. Sciacchitano concluded.
Google Banner Ad
Google Banner Ad
SAA TECHNICAL LEADS THE WAY WITH LANDING GEAR OVERHAUL


That reassuring bump as the landing gear hits the tarmac, is something that most air passengers take for granted. This complex piece of equipment ensures a safe landing every time the aircraft hits the runway.

In line with its dedication to safety standards, South African Airways Technical (SAAT), a subsidiary of South African Airways (SAA), has set the standard by overhauling a Boeing 737-800 aircraft landing gear shipset in record time. Specialized maintenance is often a time-consuming task, a process that typically takes as long as 60 days by industry standards. SAAT has set a record of 40 days to overhaul a set of landing gears.
Despite initial reservations that the task was only achievable outside South Africa, SAAT was awarded the project and set about completing the overhaul ahead of schedule and within budget.
James Nthulana, Production Leader at SAAT, has enjoyed a 28-year-long career at SAAT. Beginning his tenure as a technician and working his way up to becoming a Production Leader, the project holds great significance for Nthulana who has been working on landing gears for over 21 years.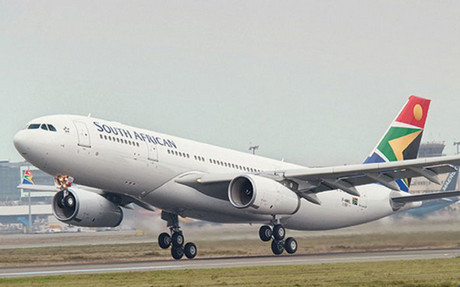 "Completing this project within 40 days is one of the most significant achievements in my career, and I attribute it to effective communication, team commitment and thorough planning. This accomplishment has put us on the map as one of the few facilities in Africa with such capabilities and is a proof point to manufacturers."
On any given day, an estimated 90,000 planes take off and land around the world. An aircraft's landing gear is a critical component that is required to be exceptionally durable, as it is not immune to wear and tear and is vulnerable to corrosion and damage. The landing gear is also instrumental in supporting the aircraft's weight whilst on the ground and absorbing the impact of landing and providing stability during taxiing.
Interim Chief Executive Officer at SAAT, Wellington Nyuswa, expressed his pride in the SAAT team's accomplishment, adding that it demonstrates SAAT's ability to turn the business around and grow together with SAA to form an organisation that South Africa can be proud of. He further stated that this project is testament to SAAT's recovery plan of becoming a world class Maintenance Repair and Overhaul centre of excellence.
"Our strategic plan is to expand our landing gear shop and back-shop capabilities while focusing on sustainable profitability and efficiency. With SAAT now operating with an organizational structure that is fit for purpose, we believe this will empower and motivate the team to continuously look for ways to improve and make SAAT the industry benchmark."
Google Banner Ad
QATAR AIRWAYS GROUP REPORTS RECORD REVENUES WITH STRONG PROFITS AS EXPANSION CONTINUES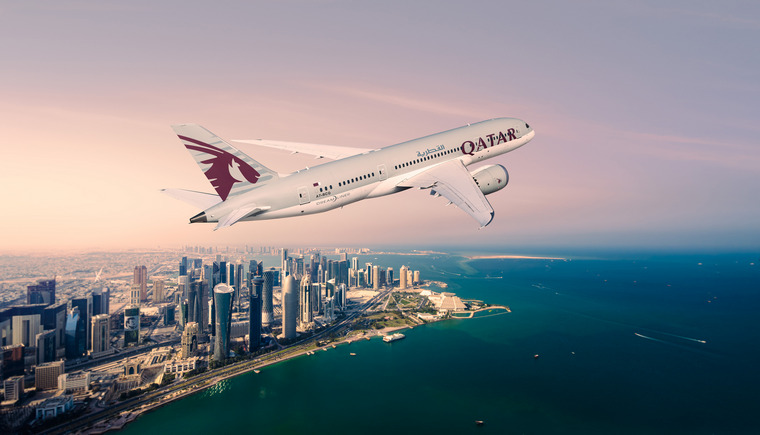 Qatar Airways Group has again reported a strong financial performance as the Official Airline Partner of the FIFA World Cup Qatar 2022™ publishes its annual report for 2022/23. The airline credits the positive results to its successful strategy during an extraordinary year for the Group as FIFA's Official Partner and Official Airline of the FIFA World Cup Qatar 2022™ along with its premium product focused on delivering world-class customer experience as well as the commitment of its worldwide employees.

Qatar Airways Group reported a net profit of QAR 4.4 billion (US$ 1.21 billion) during the fiscal year 2022/23. Overall revenue increased to QAR 76.3 billion (US$ 21.0 billion), up 45 per cent compared to last year. Passenger revenue increased by 100 per cent over last year, on a capacity increase of 31 per cent driven by nine per cent higher yields and a load factor of 80 per cent - both highest in the airline's history, resulting in a sustainable increase in market share. Qatar Airways carried 31.7 million passengers, an increase of 71 per cent over last year. The continued focus on customer experience, loyalty, digitalisation, and sustainability has placed Qatar Airways on a strong platform for the future.
Privilege Club, the Qatar Airways loyalty programme, also witnessed significant growth in numerous new global and local partnerships, and enhanced proposition and revenues supported by the adoption of Avios as its currency. Privilege Club members now have the ability to access Qatar Airways Group using the Avios currency for payment in Qatar Duty Free, Discover Qatar, and Qatar Holidays, in addition to the existing list of leading global brands.
Qatar Airways Cargo maintained its position as the world's leading air cargo carrier throughout the 2022/23 financial year, forging ahead with a strategic focus on growth, sustainability and digitalisation, and supporting the continuity of global trade despite ongoing market challenges.
The Group generated strong EBITDA Margin of 23 per cent at QAR 17.8 billion (US$ 4.9 billion). EBITDA was higher than the previous year by QAR 110 million (US$ 30.2 million) due to streamlined, agile, and fit-for-purpose operations across all business areas. These positive earnings reflect the expansion of the Qatar Airways' passenger and cargo networks, and deliver on the commitment to build further customer and trade loyalty and product excellence combined with strong cost control.
As the national carrier of the State of Qatar, the FIFA World Cup Qatar 2022™ proved to the world its agile response by transporting 1.4 million passengers to the hugely successful event on its network. Qatar Airways network grew to more than 160 destinations in 2022/23. Qatar Airways resumed operations to thirteen destinations namely Amritsar, India; Beijing, China; Denpasar, Indonesia; Geneva, Switzerland; London Gatwick, UK; Luxor, Egypt; Nagpur, India; Perth, Australia; Qassim, Saudi Arabia; Sarajevo, Bosnia and Herzegovina; Shanghai, China; Taif, Saudi Arabia; and Windhoek, Namibia. Moreover in 2022/23, the airline launched two new routes to Dusseldorf, Germany; and Santorini, Greece, providing more travel choices and greater connectivity for its passengers.
Minister of State for Energy and Qatar Airways Group Chairman, His Excellency Mr. Saad Bin Sharida Al-Kaabi, said: "I am delighted to announce that Qatar Airways Group has demonstrated another remarkable annual performance. Qatar's transportation sector is an emblem of its interconnectivity, connecting people from around the world and increasing business connections throughout the region. Qatar is proud to have hosted fans from around the world during the FIFA World Cup Qatar 2022™, delivering one of the best FIFA World Cups in history. Qatar has set an unparalleled benchmark for tournament security and safety, creating a family-friendly destination of choice."
Qatar Airways Group Chief Executive, His Excellency Mr. Akbar Al Baker, said: "This year's strong financial results are attributed to the strong passenger demand recovery and the team's ability to cater to this demand, aided by our continuing network growth, market leadership, and the operational efficiencies delivered by our world beating team. Profitability has been driven by a 100 per cent increase in passenger revenues in the last year. Load factors exceeding 80 per cent, and the current yield levels are the highest in our history. As the global travel recovery from the COVID-19 pandemic continues, we have managed to retain the high levels of trust, reliability and confidence with our customers. As a result, we maintained our position as the airline of choice for millions of passengers worldwide and our team carried 31.7 million passengers, which is an increase of 71 per cent over last year."
As FIFA's Official Partner and Official Airline Partner of the FIFA World Cup Qatar 2022™, the Group upheld its commitment to unite people through the power of sport throughout the 2022/23 fiscal period. Over the period of the tournament, Qatar Airways operated some 14,000 flights bringing more than 1.4 million fans from all six continents to Qatar, to witness the greatest sporting show on Earth. Five billion fans engaged with the FIFA World Cup Qatar 2022™ across the tournament delivering vast media return on investment to the Qatar Airways brand and more than 63 per cent media return than the 2018 FIFA World Cup Russia™. The social media engagement of the tournament increased followers by more than 83 per cent.
Located conveniently within a six-hour flight from more than 80 per cent of the world's population, Hamad International Airport (HIA) is ideal for business or leisure travellers. Hamad International Airport Phase B expansion started in January 2023, and will see airport capacity increase to 70 million passengers annually. At the 2023 Skytrax World Airport Awards, HIA was ranked the Second-Best Airport in the World and World Best Airport Shopping. Additionally, HIA was ranked Best Airport in the Middle East for the ninth time in a row.
Qatar Airways, the Official Airline Partner of Paris Saint-Germain since 2020, took its partnership to new heights in June 2022, as the new Official Jersey Partner for the star-studded French football champions in a multi-year partnership, starting from the 2022/23 season. In addition, Qatar Airways Group maintained partnerships with renowned global sporting clubs, including FC Bayern München, Al Sadd SC, Qatar National Football team, Brooklyn Nets, and the Sydney Swans. Qatar Airways Group has recently become the Global Airline Partner of the Formula 1® racing series. The five-year partnership will see the airline have brand presence at 21 races and become the title sponsor of two races per year in addition to the F1® Qatar Airways Grand Prix Qatar 2023. Additionally, Qatar Airways is now the official airline partner of the premier United Rugby Championship and European Professional Club Rugby competitions, connecting key travel markets across Western Europe and South Africa. The airline also entered into a partnership with club cricket giants, the Royal Challengers Bangalore, becoming the Indian Premier League team's official front of jersey partner.
Qatar Executive (QE), the VIP charter jet division of Qatar Airways, has also seen significant Year-Over- Year growth. This has been represented by a tremendous increase in commercial sales revenue and total live flying hours, fleet growth, improvements made to better serve passengers flying with QE, and a record number of arrivals and departures at the Doha International Airport QE Premium Terminal.
2022/23 was also a year truly like no other for Discover Qatar (DQ). Through meticulous planning and extensive preparation, the team enhanced its customer-centric focus to deliver excellence. Over the past 12 months, DQ delivered a multitude of logistical arrangements and tourist experiences before and during the hugely successful FIFA World Cup Qatar 2022™, to a wide variety of visitors and customers including FIFA delegates, tour operators, commercial partners, sponsors, and football fans.
Google Banner Ad

SCHIPHOL TRAFFIC AND TRANSPORT FIGURES FOR MAY 2023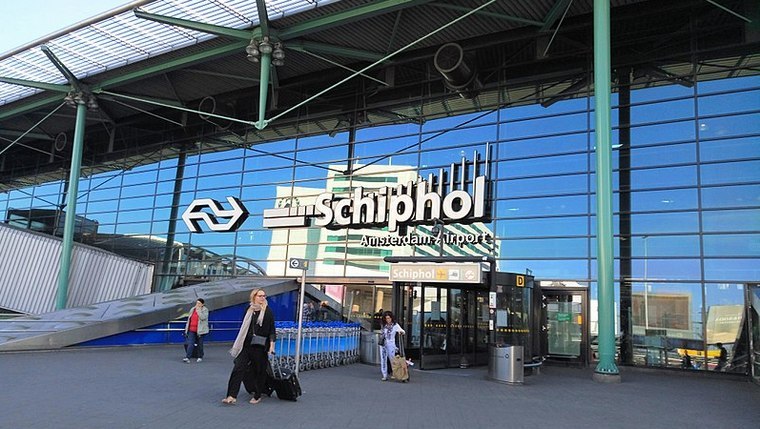 Almost 5.6 million passengers flew from, via or to Schiphol in May 2023. That is an increase compared to 2022 (+7%) and 2021 (+406%). The number of flights to and from Schiphol was 39,568. That also is an increase compared to 2022 (+3%) and 2021 (+154%).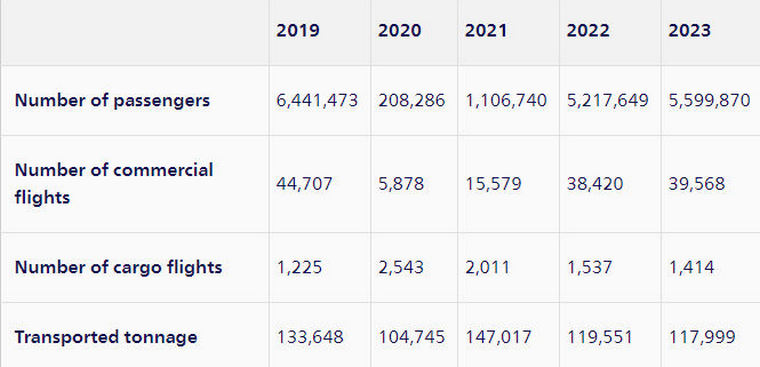 Passengers
Of the almost 5.6 million passengers in May, almost 1.9 million passengers had a transfer at Schiphol. The passengers with a transfer were 950,000 unique passengers, who are counted two times in the international counting method: as an arriving passenger and departing passenger. 4 million passengers travelled from or to a destination within Europe (+4% compared to 2022), almost 1.6 million outside of Europe (+20% compared to 2022).
Flights
The number of flights to and from Schiphol was 39,568 in May 2023. This is an increase compared to 2022 (+3%), 2021 (+154%) and 2020 (+755%). Of the 39,568 flights, 32,218 went to European destinations and 7,350 to intercontinental destinations.
Cargo
The number of all-cargo flights has decreased from 1,537 to 1,414, compared to 2022. The total transported volume was 117,999 tonnes in May 2023. That is a decrease compared to 2019, 2021, 2022).
Google Banner Ad
TSA STOPPED 3,251 FIREARMS AT AIRPORT CHECKPOINTS NATIONWIDE DURING THE FIRST HALF OF 2023




The Transportation Security Administration (TSA) intercepted 3,251 firearms at airport security checkpoints during the first half of 2023, which ended June 30. The total represents an average 18 firearms per day at TSA checkpoints of which more than 92% were loaded. This is an increase from the first half of 2022 when Transportation Security Officers (TSOs) stopped 3,053 firearms at security checkpoints of which more than 86% were loaded.

In the first five days of July, TSOs nationwide intercepted 90 additional firearms bringing the total through July 5 to 3,341. Although the rate at which passengers bring firearms to airport security checkpoints has actually declined in 2023, the number of passengers traveling has also increased, so the agency is expected to surpass last year's record of 6,542 firearm interceptions.
Passengers who wish to travel with a firearm must ensure it is properly packed in checked baggage and declared at the airline ticket counter. Airlines may have additional requirements for traveling with firearms and ammunition, so travellers must also contact their airline for carriage policies prior to arriving at the airport. Firearms and ammunition are prohibited at TSA security checkpoints.
"Anyone traveling with a firearm must follow the rules and pack it properly in checked baggage in addition to declaring it to the airline," said TSA Administrator David Pekoske. "Passengers who bring a firearm to the security checkpoint present a security risk, and there are consequences for doing so. I applaud the work of our Transportation Security Officers for their dedication to our transportation security mission, ensuring these firearms do not get into the secure area of the airport and on-board aircraft."
When passengers bring firearms to the TSA security checkpoint, TSOs contact local law enforcement to check the contents of the carry-on bag, safely unload and take possession of the firearm and process the passenger in accordance with local laws on firearms. TSA will impose a civil penalty up to $14,950, eliminate TSA PreCheck® eligibility for five years and may require enhanced screening. Some passengers will be arrested or cited, depending on local laws on firearms.
The number of firearms catches during the first half of 2023 represents a 6% increase over the same period in 2022. However, over the same period, passenger volume at checkpoints increased 15%, showing the rate at which passengers brought firearms to airport checkpoints declined in 2023. As of June 30, 2023, TSA stopped about eight firearms per million passengers. During the first half of calendar year 2022, TSA prevented 8.5 firearms per million passengers.
During the second quarter of 2023, TSOs stopped 1,744 firearms at airport checkpoints of which more than 92% of those firearms were loaded. During the second quarter of 2022, TSOs prevented 1,686 firearms from entering the secure area of airports of which about 86% of those firearms were loaded.
Firearm possession laws vary by state and local government, but firearms are prohibited at TSA security checkpoints, in the secure area of an airport, and on-board aircraft, even if a passenger has a concealed carry permit.
TSA recommends that passengers pack an empty bag. Prior to packing an empty bag, check TSA's "What Can I Bring?" tool to know what is prohibited. The most common prohibited items at TSA checkpoints are oversized liquids under the liquids, gels and aerosols rule.
Google Banner Ad
AIRBUS INAUGURATES NEW TOULOUSE A320 FAMILY FINAL ASSEMBLY LINE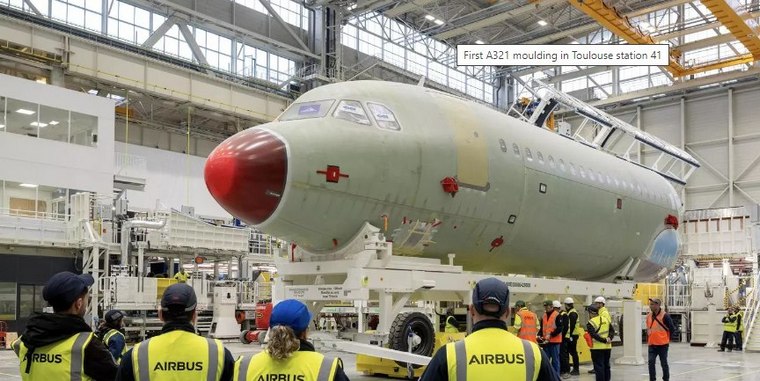 Airbus has inaugurated its new A320 Family final assembly line (FAL) in Toulouse during a ceremony attended by French Minister of Economy & Finance Bruno Le Maire, French Transport Minister Clément Beaune, Minister of State for Industry Roland Lescure, and Minister of State for Territorial Collectivities and Rural Affairs Dominique Faure, as well as hundreds of Airbus employees.



"The inauguration of this new A321-capable final assembly line in Toulouse represents another milestone in the ongoing modernisation of our global industrial system. This FAL will contribute to the ongoing production rate ramp-up to 75 A320 Family aircraft per month in 2026, while meeting the increased demand for A321s which currently represents around 60 percent of the total A320 Family backlog," said Airbus CEO Guillaume Faury. "We're pleased to see this new facility join our worldwide network of final assembly sites which will comprise four FALs in Hamburg, Germany; two in Toulouse, France; two in Mobile, United States; and two in Tianjin, China, all them capable of assembling the A321."
A variety of innovations feature prominently in this latest A320 Family final assembly line, with the aim of maximising product quality, efficiency, as well as establishing new standards for health, safety and sustainability. These innovations include digital production control using tablets and smartphones to reduce paper consumption, automated logistics for parts distribution and light-weight robots for joining sections.
Installed in the former A380 "Jean-Luc Lagardère" assembly building, the new FAL started initial operations at the end of 2022 with the delivery of the first fuselage sections. The roll-out of the first aircraft fully assembled in this facility - an A321 - is expected to take place by the end of this year. The industrial site will progressively ramp up operations between now and 2025, directly employing around 700 workers.
Google Banner Ad
DFW AIRPORT HONORED WITH FIVE PRESTIGIOUS AWARDS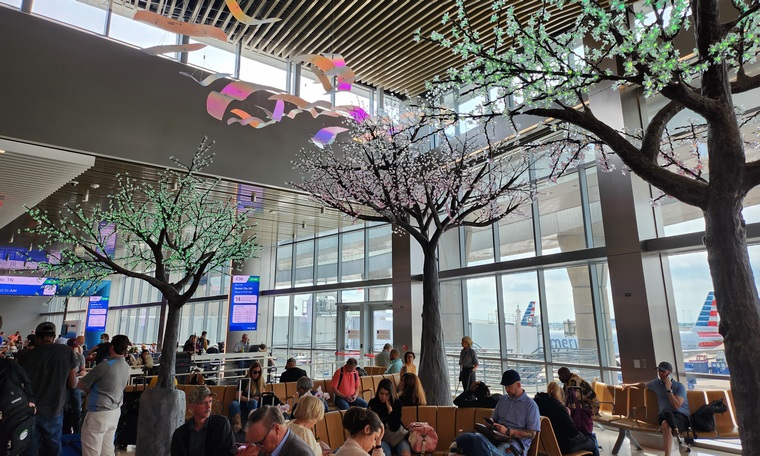 Dallas Fort Worth International Airport (DFW) has received five Project Achievement awards from the Construction Management Association of America (CMAA) North Texas. Among these recognitions, DFW was named Owner of the Year, commending the Airport's commitment to advancing the construction management industry, supporting professionals, and fostering investment in construction programs.

DFW was also celebrated across multiple other project categories. The reconstruction of the "High C" Gates secured the Transportation Construction Project of the Year Over $150 million award which also recognized the collaboration among DFW, American Airlines and construction management firms HNTB and RM Chin. The Northeast End Around Taxiway project was named Transportation Construction Project of the Year under $100 million. The Southwest Campus project was honoured in the water/wastewater category for projects under $50 million. Finally, the Airport Digital Tower project garnered recognition in the newly introduced Project Controls category for Innovation. Firms AECOM and DFW Controls and Analytics were also recognized for their efforts with these projects.
"The DFW Airport team, working in close collaboration with partners like American Airlines, consistently raises the bar for efficiency and design," said Mohamed Charkas, DFW's Executive Vice President of Infrastructure and Development. "The High C gates project stands as a shining example of our commitment to transform travel for our passengers while leveraging innovation and imagination to deliver world-class projects."
The CMAA North Texas awards recognized projects based on their innovative use of technology, sustainability practices, construction efficiency, and the quality and functionality of the completed structures.
Google Banner Ad




IATA PARTNERS WITH AVIATION IMPACT ACCELERATOR TO ASSESS THE FINANCIAL IMPLICATIONS OF NET ZERO TRANSITIONS

The International Air Transport Association (IATA) and the Aviation Impact Accelerator (AIA), an international industry-academia partnership based at the University of Cambridge, announced a collaboration to accelerate the aviation sector's transition to net-zero CO2 emissions by 2050.

The two organizations will assess the financial implications of reaching aviation's 2050 net-zero CO2 goal. Building upon existing work, this collaboration will support the development of scenario-based tools to help airlines analyse and evaluate different decarbonization pathways.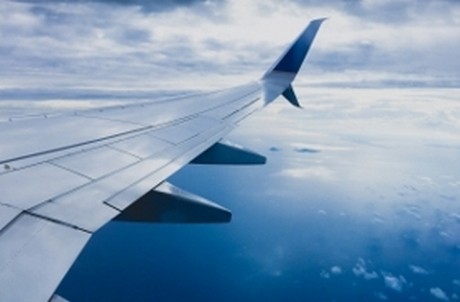 The purpose of this collaboration is to support better-informed decisions by airlines and policy-makers in the transition to net zero. The collaboration will set a solid foundation for IATA and AIA to develop a wider, long-term partnership.
AIA is an international group of experts drawing on a broad range of expertise convened by the University of Cambridge. Its aim is to accelerate the journey to sustainable aviation by developing evidence-based tools that allow people to understand, map, and embark on the pathways towards sustainable flight. Over the last three years a world class network of experts has been assembled and the underlying system modelling capability developed.
"We are excited to launch this new collaboration between AIA and IATA, investigating realistic pathways for aviation's transition to net zero emissions by 2050. IATA has a strong track record of fostering cooperation between airlines and other stakeholders and driving change in the sector. We believe that by bringing this together with AIA's unique modelling capability we have an opportunity to unlock change," said Prof. Rob Miller, Director of the Whittle Laboratory, University of Cambridge, and AIA lead.
''We are delighted to join forces with the Aviation Impact Accelerator with a view to enhance our understanding of the many potential pathways to achieve air transport 's sustainable future. The development of different technological pathways will have an influence on the long-term outlook of our industry, and our collaboration will notably explore this intersection, '' said Marie Owens Thomsen, IATA's Senior Vice President Sustainability and Chief Economist.
As part of the future collaboration, AIA and IATA also aim to collaborate on the future development of IATA's Recommended Practice Per-Passenger CO2 Calculation Methodology, amongst other areas of work. Used in combination with verified airline operational data, the methodology provides the most accurate calculation results and transparency to everyone interested in understanding the carbon footprint from flying activity.
Google Banner Ad

Israel, Tel Aviv-Ben Gurion International Airport: A Challenge Airlines Boeing 747-412F, OE-LRG, was damaged in a pushback incident at Tel Aviv-Ben Gurion International Airport (TLV). As a result of the incident a tow truck became wedged under the fuselage of the aircraft and the left-hand winglet of the 747 struck a parked FedEx Boeing 757-200F (N918FD), causing a tear in the rudder.
USA, near Chicago-O'Hare International Airport, IL: United Airlines flight UA12, a Boeing 767-322ER, lost an emergency slide while on approach to runway 28C at Chicago-O'Hare International Airport, IL (ORD). The slide came down in a residential area. The aircraft landed normally.
Japan, near Sapporo/New Chitose Airport: A Japan Boeing 767-346ER, took off from Tokyo/Haneda at 07:43 LT for Hakodate. The weather at Hakodate was deteriorating due to fog. STA was 08:55 LT (11/2355Z), but the first approach was abandoned at 09:00 LT. The second go-around was initiated at 09:19 LT. Then the flight crew decided to divert to the planned alternate, New Chitose (CTS/RJCC). While approaching to New Chitose, the flight crew noticed that the expected remaining fuel at arrival would be insufficient for the company's regulation. A fuel emergency was declared at 09:35 LT, and the Boeing given priority landed safely on runway 19R of New Chitose at 09:49 LT. The remaining fuel on arrival 3400 lbs for 25 minutes of flight, though the company's regulation requires 4200 lbs for 30 minutes. There were no personal injuries. The flight restarted from New Chitose at 11:02 LT after refuelling, and arrived at Hakodate at 11:41 LT. JCAB rated the occurrence as a serious incident next day.

Russia, Tyumen Roshchino International Airport: On 12 July 2023 a Rossiya Airlines Sukhoi Superjet at the airport in while taxiing out of the parking lot to the runway for take-off experienced smoke in the cabin. There were 82 passengers on board, including 8 children and 5 crew members. Passengers were evacuated, there were no injuries, the aircraft was not damaged. Aircraft RRJ-95, reg. RA-89102, flight SDM6362, Rossiya Airlines JSC.
USA, NE of St. Petersburg, Florida: An Allegiant Air Airbus A320-214, encountered severe turbulence during descent. The flight landed safely at 19:24 UTC. Two passengers and two flight attendants were injured.
USA, near Washington-Ronald Reagan National Airport, DC: A JetBlue Embraer ERJ-190-100IG struck a bird on initial climb from Washington-Ronald Reagan National Airport (DCA) and made an emergency landing at Baltimore/Washington International Thurgood Marshall Airport, MD (BWI/KBWI). The airplane landed safely 22 minutes after departure without any personnel injuries.




Fly Safair Boeing 737 ORT to CTI


Google Banner Ad