Compiled by Willie Bodenstein



Google Banner Ad

Google Banner Ad



THIS WEEK IN MIDWEEK UPDATE
SAAF Chief hits out at ill-discipline, theft and corruption.
Barter deals in the defence industry to come under the spotlight.
Jets and helicopters highlight modern military at AirVenture 2023.
Hill Helicopters we're getting closer.
Schweizer signs two new service centres in Europe, plus African and Middle East rep.
Boeing transitions to new CH-47 Chinook production with final Block I contract.
Textron Aviation receives order for five Beechcraft King Air Turboprops.
EAA, Boeing extend agreement for collaboration at EAA AirVenture Oshkosh.
Honda Aircraft Company rolls out its first Certified Pre-Owned (CPO) program.
Worldwide incidents and accidents
This week in History - Ferdinand Graf von Zeppelin is born in Baden, Germany.
Bonus Video - A busy Saturday morning flying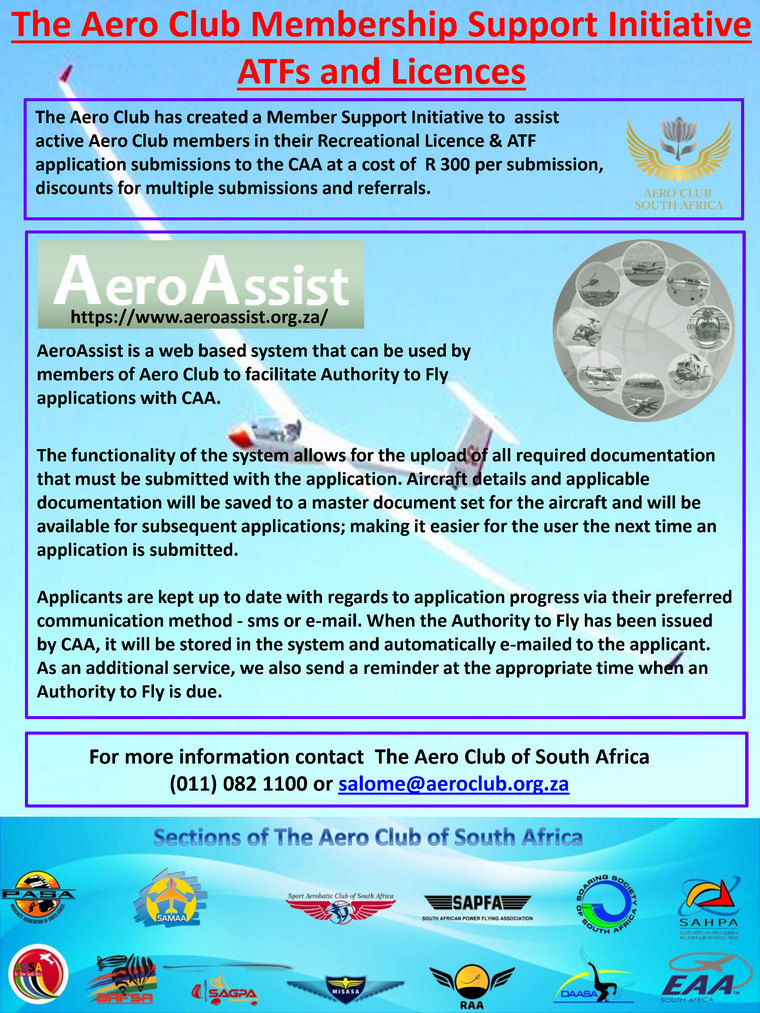 24 - 30
EAA AirVenture Oshkosh, Wisconsin, USA. SA your group and camp at the field. Contact Neil Bowden at E-mail: airadventuresa@gmail.com

29 & 30
Soutpansberg Airshow & SAPFA Speed Rally Louis Trichardt FALO For Airshow Contact Jaco 082 353 6002 or Bianca 084 297 7274 E-mail: spbvliegklub@gmail.com SAPFA Speed Rally No.3 - Louis Trichardt Contact David le Roux E-mail: david@pilotinsure.co.za Cell: 073 338 5200

29 Jul to 5 Aug
FAI Rally Flying World Championships - Mâcon, France. Contact Leon Bouttell E-mail: Leon@lbaa.co.za Cell: 076 294 1363





5
EAA Chapter 322 Saturday breakfast fly-in/ gathering EAA Auditorium 07.30 for more information contact Neil Bowden at E-mail: airadventuresa@gmail.com

5
Thabazimbi Apiesdoring Carnival and Fly in. Chris Ehlers 082 371 4492 or Gert Ehlers 083 652 6208

5
South African Airways Museum Society AGM, Boeing 747SP. RSVP E-mail: secretary@saamuseum.co.za

19
EAA Chapter 322 breakfast fly-in venue TBA. Contact Neil Bowden at E-mail: airadventuresa@gmail.com

19 & 20
SAC North-West Regionals Klerksdorp airfield. Contact Annie Boon at E-mail: info@anniesaviationcorner.com

19 & 20 August
SAPFA Speed Rally Groblersdal airfield. For more information contact David le Roux at E-mail: david@pilotinsure.co.za Cell: 073 338 5200







1
Children's Flight at Orient airfield, Magaliesberg. Contact Felix Gosher E-mail: felixgosher@gnmail.com Cell: 086 191 4603

2
EAA Chapter 322 monthly gathering Auditorium Rand Airport at 07.30 Contact Neil Bowden E-mail: airadventuresa@gmail.com for more information

2 & 3
Rand Airshow Contact Kevin van Zyl Tel: 011 827 8884 for more information

9
Virginia Durban airshow. Contact Brendan Horan E-mail: airshow@creativespacemedia.com Cell: 078 486 6888

9
Helicopter fly-in to Krugersdorp airfield. Contact David le Roux E-mail: David@pilotinsure.co.za

9 & 10
SAC World Advanced Aerobatic Championships training camp venue TBA Contact Annie Boon E-mail: info@anniesaviationcorner.com

16
Vans RV fly-in at Kitty Hawk. Contact Frank van Heerden E-mail: frankvh@mweb.co.za for more information

16 & 17
SAC Limpopo Regionals Phalaborwa airfield. Contact Annie Boon E-mail: info@anniesaviationcorner.com

30
Saldanha West Coast airshow. Contact Clive Coetzee E-mail: clivecoetzee@sun.ac.za Cell: 084 614 1675







SAAF CHIEF HITS OUT AT ILL-DISCIPLINE, THEFT AND CORRUPTION
www.defenceweb.co.za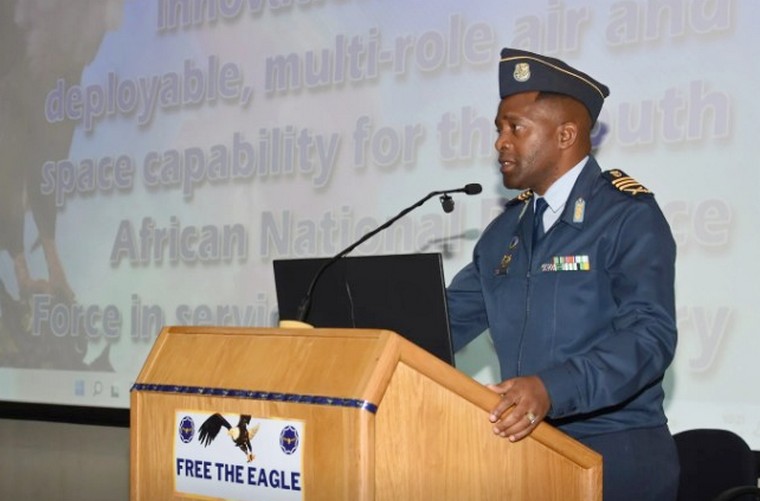 Lieutenant-General Wiseman Mbambo took part in an operations readiness session for senior SA Air Force (SAAF) officers to hammer home the importance of, among others, discipline as well as the damage theft and corruption causes.
On discipline he is reported as reprimanding those guilty of breaking "military dress regulations" and "displaying behaviour that does not reflect SAAF values, norms and standards".
"This must stop," Ad Astra editor Captain Tebogo August has the Chief telling the forum, which is being held at SAAF Headquarters from 12 to 14 July.
"Alarming is that even senior members are doing it without consequences. We did not coerce anyone to come and serve in this organisation, do not come here with your new rules, everything we do must be according to policy and dress regulation rules. Commanders and regimental sergeant majors, take charge or I will hold you personally accountable if I find violations in your areas of responsibility; this a disciplined defence force.

"Keep your bases and units neat. We might be under-resourced, but we must still look like soldiers. Commanders, do not abuse your authority, do not aim to be feared, lead and command to earn respect, we are all soldiers and we must abide by the set rules," was the three-star's overall take on discipline in the airborne service of the SA National Defence Force (SANDF).
On the SAAF slogan "Free the Eagle" Mbambo said it targets a mind-set shift. "Let us not be comfortable with past successes, we must up the tempo and soar. I challenge every commander here to free the eagle within them with courage and purpose. We all know the worst enemy we are facing right now is time, we must accelerate toward implementation of the survey outcomes because we took bold decisions on various matters which must be executed in record time," he said.
Warning those who steal from the military and who are corrupt, he said the SAAF will partner with relevant stakeholders who can assist the SAAF with a strong foundation of financial literacy to help support various life goals such as different saving methods, using debt responsibly and tracking personal spending responsibly.
Elaborating, he is reported as saying: "We have a limited allocation of resources to conduct our core business with regard to combat readiness. Despite these limitations we need to prioritise exercises to sharpen our operational skills - we have a mandate to provide Chief Joint Operations with combat ready capabilities".
On SAAF personnel deployed internally and externally, Mbambo said "they continue to raise the flag high in the midst of challenges. When I went to see them, they were in high spirits, especially after the fatal incident that took Sergeant Mabena's life in February. The MONUSCO Force Commander expressed his appreciation to the professional performance of SAAF personnel in the mission area."



BARTER DEALS IN THE DEFENCE INDUSTRY TO COME UNDER THE SPOTLIGHT
www.defenceweb.co.za

Defence barter deals are ideal for developing economies in times of economic instability, monetary crisis or currency devaluation and their pros and cons will be under the spotlight at the upcoming Public-Private Partnerships for Defence and Security conference next month.


Although bartering involves difficulties and inconveniences that may make it a less desirable payment option, developing countries experiencing a shortage of hard currency and cash may want to consider bartering as an option to buy military equipment, a 2022 Turkish study concluded.
The study further suggested that although barter arrangements may result in more complex bureaucratic processes, a barter system may be well employed by the defence industries in particularly developing economies.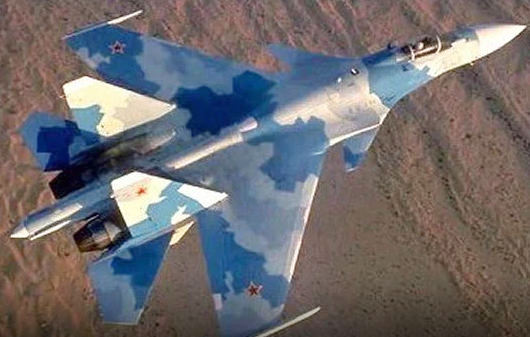 Much of the world is suffering from economic instability and inflation, making barter arrangements all the more relevant, especially African countries also hit by debt and Covid-19 pandemic-induced financial shocks. The depreciation of the South African rand - which has fluctuated wildly against the dollar - also means barter arrangements would provide for easier long-term planning, as currency fluctuations would be less disruptive.
Dr Moses Khanyile, Director of the Centre for Military Science (CEMIS) of the Faculty of Military Science of the University of Stellenbosch, believes the South African defence industry needs to be more creative in developing not just products but markets, and has suggested one way of improving the industry's performance is to barter defence products for other goods to overcome financing limitations.
Khanyile, also National Co-ordinator of the National Defence Industry Council (NDIC), notes that the NDIC has considered what it refers to as the 'Resource-based Alternative Payment Solution' (or the barter system) and presented this solution to National Treasury and Parliamentary Committees on Defence.
"It received overwhelming support. Given that the solution would rely on the support of banks to facilitate transaction, I presented the solution to one of the top-tier banks to test for feasibility and viability. The chosen bank confirmed that the solution is feasible, practical and appropriate for defence-related transactions especially in Africa which is endowed with so many mineral resources," Khanyile told defenceWeb.
"However, it cautioned that care should be taken not to enter into such transactions with countries or individuals that are under sanctions by any country or international organisation because no bank will be eager to participate in such a transaction," Khanyile cautioned.
Defence barter arrangements are not unusual - countries such as Nigeria have asked for weapons in exchange for oil and in the 1970s, France supplied Iraq with weapons in exchange for oil, and Saudi Arabia from the mid-1980s paid for much of its massive Al Yamamah arms purchases from the United Kingdom (including for Tornado fighters) with crude oil. More recently, six years ago Indonesia offered to trade palm oil, coffee and other commodities for Russian Su-35 fighter jets, although the deal did not proceed.
Following Russia's invasion of Ukraine in 2022, nations around the world are expanding their defence forces, but doing so in a time of economic uncertainty. Defence barter arrangements are very much topical in these turbulent times and although they have for some time been proposed as an alternative to funding defence contracts, there has been little public discussion about how this would work for South Africa. This is set to change next month with the Public-Private Partnerships for Defence and Security conference, which will explore this subject in depth.
Experts will examine how barter arrangements work, what the benefits are to the parties involved, and the differences between barter, offset, and counter-trade mechanisms.
The inaugural Public-Private Partnership (PPP) for Defence and Security event is scheduled to take place on Wednesday 16 August at the Council for Scientific and Industrial Research (CSIR) in Pretoria. It is being organised by defenceWeb and the Aerospace, Maritime and Defence Industries Association (AMD) of SA.

JETS AND HELICOPTERS HIGHLIGHT MODERN MILITARY AT AIRVENTURE 2023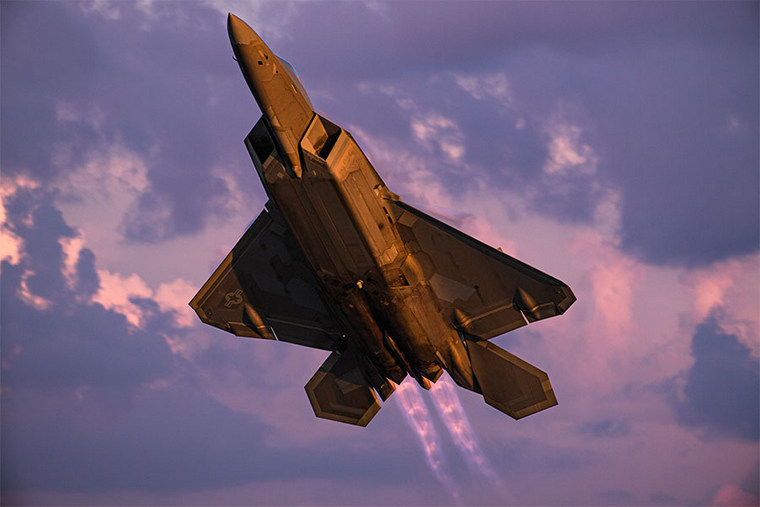 The U.S. military will be represented in full force at EAA AirVenture Oshkosh 2023, as every branch is set to display notable aircraft at the weeklong fly-in. The 70th edition of EAA's fly-in convention is July 24-30 at Wittman Regional Airport in Oshkosh, Wisconsin.


The Air Force's Air Education and Training Command will be the highlight of this year's military representation. Its current lineup of aircraft coming to Oshkosh includes F-15s, a C-17 flying hospital, a V-22 Osprey, and a C-130. These aircraft are responsible for helping develop U.S. Air Force personnel.
Air Education and Training Command is the oldest major command in the Air Force, having been established in January 1942. AETC's training mission makes it the first command to touch the lives of nearly every Air Force member. Over the years, more than 25 million students have graduated from AETC training and education programs.
"The U.S. military has a vast array of aircraft, as every mission is unique," said Rick Larsen, EAA's vice president of communities and member programs, who coordinates AirVenture features and attractions. "That variety will be on full display at AirVenture as every branch brings something unique to the event."
Other military aircraft scheduled to be in attendance include:
Air Force: F-22 & C-130J
Navy: F/A-18, P-3 & F-35C
Wisconsin Air National Guard: F-35A & KC-135R
Army: CH-47, UH-60, MH-47, AH-6 & AH-64
Marine Corps: F-35B
Most of these aircraft will be on display at Boeing Plaza, the centre aircraft display area of AirVenture. Please note availability and appearance of current military aircraft are always subject to change.

HILL HELICOPTERS WE'RE GETTING CLOSER

Development of the HX50 is right on schedule and has met all major milestones. This has led us to the point where we will be able to launch three prototypes for testing next year.




SCHWEIZER SIGNS TWO NEW SERVICE CENTRES IN EUROPE, PLUS AFRICAN AND MIDDLE EAST REP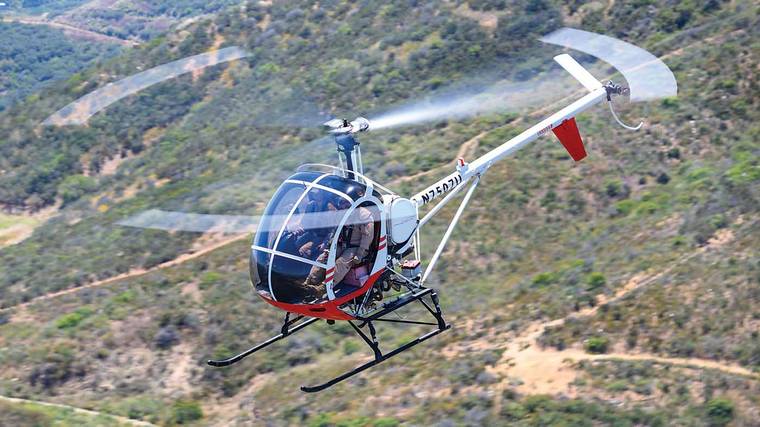 Schweizer, manufacturer of the Schweizer S300, S300CBi, and S333 helicopters, has announced further expansion through two new European Schweizer-authorized Service Centres - Heli Holland and HeliEast - as well as a new representative for Africa and the Middle East - Unionlet Limited.


Service centres provide aircraft and parts sales, maintenance services and support to customers. Appointed representatives serve as direct business contacts for official government business as well as civilian sales and support.
Located in Poland, HeliEast was founded by three long-time aviation professionals with extensive experience running their own helicopter aviation companies including flight training in the Schweizer 300CBi.
A European Union Aviation Safety Agency (EASA) Part 145 Repair Station, the company is extending its approvals to the S300 and S333 as a part of its service centre agreement.
"Introducing Schweizer to the Polish market is an excellent opportunity for everyone in the company," said HeliEast CEO Piotr Starowicz. "We believe in the aircraft and are confident it will be successful here."
Heli Holland of The Netherlands has been a flight training and charter helicopter operator for more than 40 years.
Heli Holland operates a fleet of Schweizer 300 and 333 helicopters for training and charter, including flight training for the Royal Netherlands Navy. The company also run an EASA Part 145 maintenance and overhaul facility and provides helicopter and parts sales throughout Europe.
"We are pleased to see Schweizer and demand for Schweizer aircraft growing and are honoured to support that growth through helicopter sales and service here in The Netherlands," said Heli Holland CEO René van der Haring.
Unionlet Limited is a United Kingdom company specializing in the provision of aerospace and defence solutions to government customers across Africa and the Middle East.
Established in 1981, it is an exclusive distributor for a broad range of manufacturers and has supplied directly to government end users in over 50 countries, making it uniquely positioned with a wealth of understanding and enviable expertise in this marketplace to help grow the Schweizer brand.
"We are honoured to welcome these outstanding companies to the Schweizer family to help support our continued growth through aircraft and parts sales as well as provide top-notch service and support to our customers," said Schweizer president and CEO David Horton.

BOEING TRANSITIONS TO NEW CH-47 CHINOOK PRODUCTION WITH FINAL BLOCK I CONTRACT

As part of a U.S. Department of Defence Foreign Military Sale (FMS), Boeing [NYSE: BA] received a contract to produce 18 CH-47F Block I Chinooks for South Korea and one additional aircraft for Spain. As Boeing continues transitioning to building the advanced Block II configuration, the deal valued at up to $793 million represents the final aircraft to be ordered on the current CH-47F Block I FMS contract with the U.S. government.

"The CH-47F Block I Chinook continues to be the preeminent heavy-lift helicopter in the world for good reason," said Heather McBryan, H-47 vice president and program manager, Boeing Vertical Lift. "While this concludes Block I orders as we continue our modernization efforts, we'll continue supporting our customers' aircraft as they play a vital role for years to come."
Although production and deliveries of the CH-47F Block I will conclude with this order in 2027, Chinook modernization efforts will continue with the already underway H-47 Block II program. Block II provides increased lift and range thanks to an improved drivetrain, a reinforced airframe and redesigned fuel tanks. Currently, six Block II aircraft are under contract with the U.S. Army, 36 with U.S. Army Special Operations Command (SOCOM) and 14 with the United Kingdom. SOCOM have been receiving Block II aircraft for several years and the U.S. Army will receive its first CH-47F Block II in early 2024.
"The Block II program is the natural successor to an already exceptional aircraft," McBryan added. "It will provide the U.S. Army and international allies even more capabilities in a complex and evolving battlefield."
Block I and Block II aircraft will coexist in the heavy-lift space. With this latest acquisition of Chinook Block I aircraft, Spain will increase its fleet to 18 aircraft and South Korea will join 15 other operators who benefit from the digital cockpit and advanced cargo handling ability.
"South Korea adds to a growing list of operators around the globe that recognize the value the modernized CH-47F Chinook brings to the table," said Vince Logsdon, vice president, Global Business Development and Strategic Marketing for Boeing Defence, Space & Security. "While Spain is already reaping the benefits of the aircraft in Europe, we are honoured to support South Korea's heavy-lift helicopter modernization with a versatile product capable of meeting the demanding mission requirements in Asia Pacific."

TEXTRON AVIATION RECEIVES ORDER FOR FIVE BEECHCRAFT KING AIR TURBOPROPS IN SUPPORT OF KINGDOM OF SAUDI ARABIA WEATHER MODIFICATION MISSION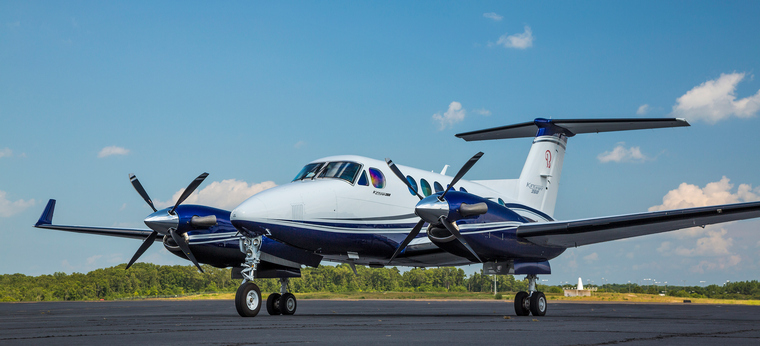 Textron Aviation today announced it has been awarded a contract by AvMet International LLC (AvMet), based in Fargo, North Dakota, for one Beechcraft King Air 360CHW (cargo door, heavy weight) and four Beechcraft King Air 260 aircraft. The Beechcraft King Air fleet will support the Kingdom of Saudi Arabia's National Centre for Meteorology program for cloud seeding.


The King Air continues to be selected for a wide range of special mission roles around the world due to the aircraft's capabilities and reliability.
AvMet and its partners Weather Modification International (WMI) and Fargo Jet Centre (FJC) will work collaboratively to equip the four King Air 260 aircraft with a Cloud Water Inertial Probe (CWIP), Data Logger with aircraft tracking, and cloud seeding equipment. The King Air 360CHW will be rigged with Cloud Seeding equipment, a research laboratory and an instrument package for studying cloud physics and aerosols.
The aircraft will be modified at WMI's headquarters in Fargo with sister company Fargo Jet Centre LLC (FJC). FJC's Part 145 Repair Station, which is an authorized service facility for the family of Beechcraft King Air aircraft, teamed with WMI to certify the Federal Aviation Administration approved Supplemental Type Certificate modifications for cloud seeding and atmospheric research equipment. Together, Textron Aviation, WMI and FJC will provide the Kingdom of Saudi Arabia's National Centre for Meteorology with the newest technologies in cloud seeding and atmospheric sciences instrumentation.
When government, military and commercial customers want airborne solutions for critical missions, they turn to Textron Aviation. The company's aviation solutions provide the high performance and flight characteristics required to address the unique challenges of special mission operations. With unparalleled quality, versatility and low operating costs, Textron Aviation products are preferred for air ambulance, ISR, utility transport, aerial survey, flight inspection, training and a number of other special operations.
More than 7,700 Beechcraft King Air turboprops have been delivered to customers around the world since 1964, making it the best-selling business turboprop family in the world. The worldwide fleet has surpassed 62 million flight hours in its 58 years, serving roles in all branches of the U.S. military and flying both commercial and special mission roles around the world.

EAA, BOEING EXTEND AGREEMENT FOR COLLABORATION AT EAA AIRVENTURE OSHKOSH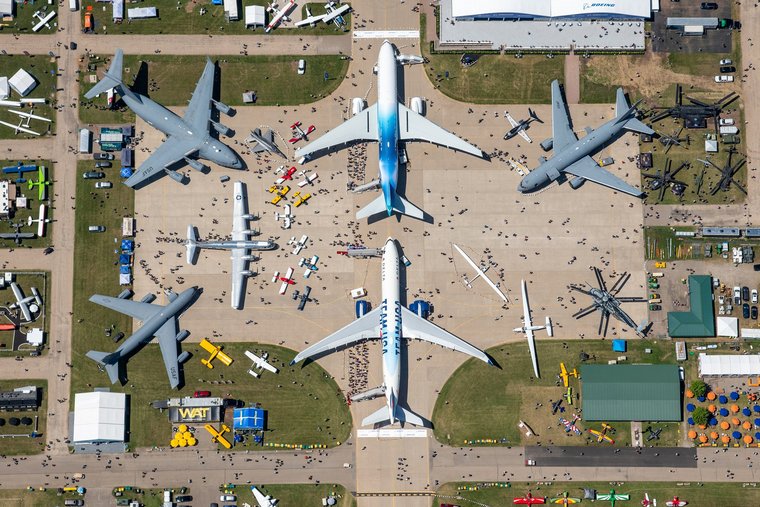 EAA is pleased to announce the extension of its Platinum-Level sponsorship with The Boeing Company. EAA's relationship with Boeing dates back to 1989 and Boeing's presence has grown into one of the largest vendor footprints on the AirVenture grounds.

With this 3-year agreement, Boeing will retain the naming rights of Boeing Plaza, and continue its commitment to provide AirVenture admission at no cost to all youth attendees 18 and younger. Other components include Jeppesen and ForeFlight product representation in the Pilot Proficiency Centre, management of the Airline Crew Check-in, presenting sponsor of WomenVenture, and continued support of KidVenture.
Commenting on the renewed agreement with Boeing, Jack Pelton, EAA CEO/Chairman said, "Boeing's involvement with EAA and AirVenture means more people can engage with aviation at Oshkosh." Pelton continued, "Boeing's support of our free youth admission allows families to enjoy our event and discover flight, while EAA WomenVenture inspires women to pursue their dreams, and Boeing Plaza is known worldwide for a gathering of airplanes seen nowhere else but Oshkosh."
"AirVenture is not just a general aviation event; the commercial, business, and military representation is massive, which makes it a perfect venue to showcase our diverse collection of Boeing products and services," said Brad Surak, vice president of Digital Aviation Solutions for Boeing's Global Services business. Surak continued, "EAA is an organization with impressive global reach, and our collaboration is important on many levels. AirVenture is a platform that allows us to do many things - from assessing market interest of new products to inspiring the next generation of aviation professionals."

HONDA AIRCRAFT COMPANY ROLLS OUT ITS FIRST CERTIFIED PRE-OWNED (CPO) PROGRAM

Honda Aircraft Company today announced its first Certified Pre-Owned program (CPO), providing an exclusive and alternative pathway to owning a HondaJet with a guarantee of quality and support.


Being the sole CPO choice in its class, each CPO HondaJet undergoes discerning selection, a rigorous inspection and expert maintenance processes to ensure it meets Honda's high standards for quality, safety and performance before receiving the CPO designation. The program also offers end-to-end services, from ease of entry-into-service to post-sales support, backed by Honda Aircraft Company and its authorized sales network.
To provide customers with the ultimate confidence and peace of mind HONDA PHOTOin their aircraft and purchase decision, every CPO HondaJet must pass a meticulous 208-point standard inspection conducted by Honda-trained technicians across the authorized service network. Additionally, all aircraft qualified for the CPO program will be upgraded to the highest performance level available for each model, based on applicable service bulletins. As part of the program, CPO buyers will also receive a FlightSafety Initial Pilot Training session and a 6-month or 100-hour credit (whichever occurs first) provided by Honda Aircraft to be applied toward the cost associated with the Airframe Flight Ready Performance program.
The program facilitates direct collaborations with the company's knowledgeable team of factory-employed sales professionals who are the foremost product experts on the HondaJet and the light jet market. This commitment from the beginning of the ownership experience reflects Honda Aircraft's dedication to customer satisfaction throughout the entire ownership lifecycle.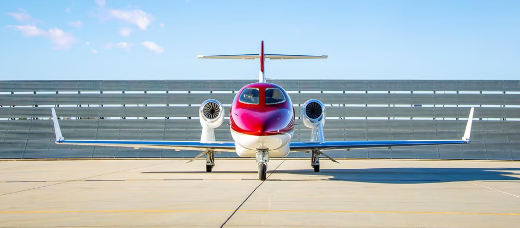 "As demand for the HondaJet continues to rise, pre-owned aircraft have become an increasingly important entry point into the HondaJet community," said Amod Kelkar, Chief Commercial Officer of Honda Aircraft Company. "The CPO program extends our commitment to excellence to all aspects of the long-term ownership experience and ensures that all HondaJet owners, both current and future, will have the best ownership experience and peace of mind, regardless of their position in the ownership journey."
As the HondaJet global fleet exceeds 185,000 flight hours and has grown to over 230 aircraft worldwide, Honda Aircraft remains committed to continuously improving customer satisfaction. The new CPO program is now available to customers across the Americas, Europe, and Asia through the company's authorized sales network.


South Africa, Orient Airfield (FAOI), Magaliesburg, Gauteng: The Urban Air UFM-13 Lambada motor glider crashed during take-off from Orient Airfield (FAOI), Magaliesburg, Gauteng. The pilot sustained fatal injuries. Preliminary information indicates that on take-off, the motor glider pitched up quite steeply, suggesting there was a problem with elevator as they have worked on the tail wheel assembly and the control runs close to it.
Namibia, Swakopmund Airport, Erongo Region: A Robinson R44 Raven II impacted the ground following an inflight loss of control during a test light near Swakopmund Airport (SWP/FYSM), Erongo Region. The pilot and engineer died and the helicopter was written off.

Nigeria, over Makurdi, Benue: A Nigerian Air Force Chengdu FT-7NI crashed under unknown circumstances during a training flight over Mukardi, Benue. Both pilots ejected safely and the aircraft was destroyed.

South Sudan, near Walgak Airstrip: A Cessna 208 Caravan sustained substantial damage when it crashed in a field near Walgak Airstrip, South Sudan.



Poland, Chrcynno Airfield: A Cessna 208B Grand Caravan skydiving plane crashed into a hangar while attempting to land in gusty conditions. Witnesses spoke of a thunderstorm that had passed over the area and strong winds. Many people who were around the airfield were seeking shelter in the hangar. The pilot sustained fatal injuries and the fire service confirmed five fatalities and five injuries.
Finland, Selänpää Airfield: An Extra 300S crashed during an air show at Selänpää Airfield (EFSE), Finland, and came down into woods at the airfield. The pilot died and the aircraft was destroyed.

USA, Martha's Vineyard Airport, Vineyard Haven, MA: A Piper PA-46-500TP Malibu Meridian made a gear up landing following an inflight pilot incapacitation event while on approach to Martha's Vineyard Airport (MVY/KMVY), Vineyard Haven, Massachusetts. His 68-year-old Female passenger took over the controls and, after circling the airport a few times, attempted a gear-up landing short of runway 06. The pilot was seriously injured, and his passenger received minor injuries. The aircraft received substantial damage.

France, Dijon-Darois Airfield (LFGI), Côte-d'Or, Bourgogne-Franche-Comté: An Agusta-Bell 206B JetRanger III had intended to refuel at the kerosene station on the Côte-d'Or site of Dijon-Darois Airfield (LFGI), Côte-d'Or, Bourgogne-Franche-Comté. However, for reasons as yet unknown, the helicopter overturned just a few meters from the station during the landing phase. A trace on the station's gantry suggests that the helicopter hit the building and received substantial damage. The four occupants, three adults (two men and a woman aged 70, 39 and 43) and a 6-year-old child of Belgian nationality, managed to get out of the helicopter slightly injured. They were taken in for further medical examinations.





8 JULY1838

Ferdinand Graf von Zeppelin is born in Baden, Germany.


Born on 8 July 1838 Count Ferdinand von Zeppelin 8 March 1917) was a German general and later inventor of the Zeppelin rigid airships. His name soon became synonymous with airships and dominated long-distance flight until the 1930s. He founded the company Luftschiffbau Zeppelin.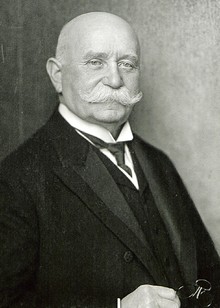 In 1853, Count Zeppelin left to attend the polytechnic at Stuttgart, and in 1855 he became a cadet of the military school at Ludwigsburg and then started his career as an army officer in the army of Württemberg.
Zeppelin's ideas for large airships were first expressed in a diary entry dated 25 March 1874. Inspired by a recent lecture given by Heinrich von Stephan on the subject of "World Postal Services and Air Travel", he outlined the basic principle of his later craft: a large rigidly-framed outer envelope containing a number of separate gasbags
After his resignation from the army in 1891 at age 52, Zeppelin devoted his full attention to airships.
On 2 July 1900, Zeppelin made the first flight with the LZ 1 over Lake Constance near Friedrichshafen in southern Germany. The airship rose from the ground and remained in the air for 20 minutes, but was damaged on landing. After repairs and some modifications two further flights were made by LZ 1 in October 1900,
Zeppelin's relationship with the military authorities continued to be poor, and deteriorated considerably due to his criticism of the Army following the loss of L II, which was carried away from its moorings and wrecked on 25 April 1910.[33] However, the business director of Luftschiffbau-Zeppelin, Alfred Colsman, came up with a scheme to capitalise on the public enthusiasm for Zeppelin's airships by establishing a passenger-carrying business.
Up until 1914 the German Aviation Association (Deutsche Luftschiffahrtsgesellschaft or DELAG) transported 37,250 people on over 1,600 flights without an incident.[34] Within a few years the zeppelin revolution began creating the age of air transportation.






A busy Saturday morning flying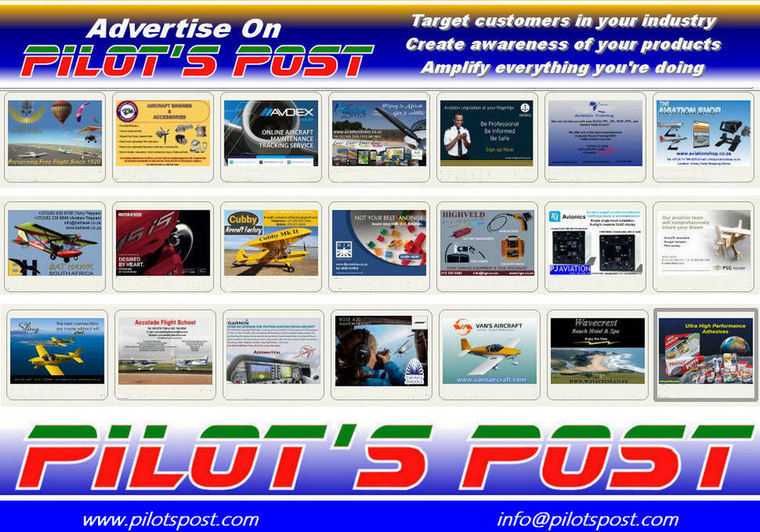 Google Banner Ad