Compiled by Willie Bodenstein



Google Banner Ad




This Week in Airlines, Airports and Airliners

Airlink respects high court decision.

Boeing forecasts demand for 2.3 million new commercial pilots, technicians and cabin crew in next 20 years.

SITA and Indicio announce a co-innovation agreement to accelerate the development of digital identities.

IATA - Proposed night flight ban at Brussels airport should be scrapped.

U.S. Airlines to support NASA-Boeing Sustainable Flight Demonstrator Project.

The superjumbo returns: Etihad Airways celebrates Airbus A380 inaugural flight from Abu Dhabi to London Heathrow.

Changi Airport's operating indicators for Q2 2023.

Iberia joins British Airways and Qatar Airways to Expand the World's Largest Airline Joint Business.

Iberia Joins British Airways and Qatar Airways to expand the world's largest airline joint business.

Worldwide Incidents and Accidents

Bonus Video - PZL Wilga First Engine Run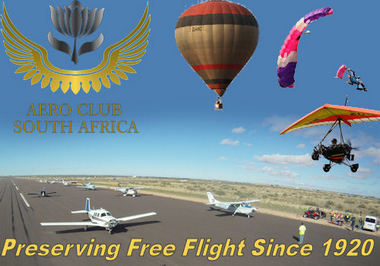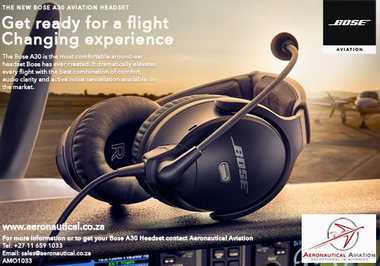 AIRLINK RESPECTS HIGH COURT DECISION.






Airlink acknowledges the Johannesburg High Court's decision on its application to recover approximately R890 million from its former franchise and commercial partner, South African Airways (SAA).


Airlink brought the application to the Court in 2022 on the basis that the funds were derived from ticket sales for Airlink flights prior to SAA voluntarily placing itself in business rescue on 05 December 2019, but payable after that date.
Unfortunately, the High Court dismissed Airlink's application.
"Airlink respects the Court's decision, it is after all the duty of the company's leadership to explore every available avenue to recover the funds. Meanwhile, we will continue to focus on growing Airlink as an independent, financially robust, commercially vibrant, competitive and sustainable airline," said Airlink CEO and Managing Director, Rodger Foster.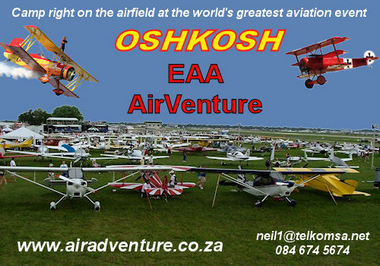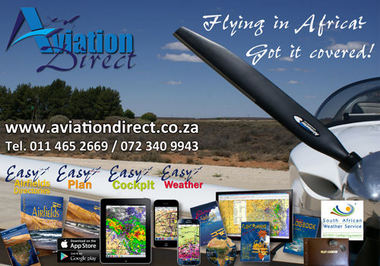 BOEING FORECASTS DEMAND FOR 2.3 MILLION NEW COMMERCIAL PILOTS, TECHNICIANS AND CABIN CREW IN NEXT 20 YEARS


With the global commercial airplane fleet expected to double by 2042, Boeing [NYSE: BA] forecasts industry-wide demand for 2.3 million new aviation personnel over the next 20 years to support the commercial fleet and meet long-term growth in air travel.


The company's 2023 Pilot and Technician Outlook (PTO) projects that commercial carriers will need significant personnel through 2042 to support the global commercial fleet:
649,000 pilots
690,000 maintenance technicians
938,000 cabin crew members.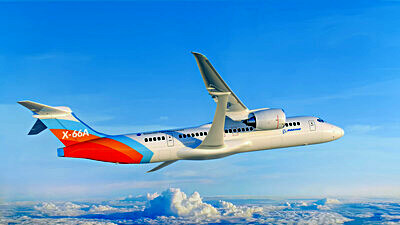 "With domestic air travel fully recovered and international traffic near pre-pandemic levels, demand for aviation personnel continues to increase," said Chris Broom, vice president, Commercial Training Solutions, Boeing Global Services. "Our competency-based training and assessment offerings will help ensure high quality training for future and current aviation professionals and continue enhancing aviation safety through immersive and virtual training solutions."
Through 2042, the PTO projects:
China, Eurasia and North America drive demand for more than half of new industry personnel, with requirements in China surpassing North America.
The fastest-growing regions for personnel are Africa, Southeast Asia and South Asia, with their regional demand expected to nearly double.
After omitting demand for Russia in last year's PTO due to uncertainty in the region, this year's forecast includes Russia in the Eurasia region, and it comprises 3% of global demand for personnel.
The PTO forecast includes: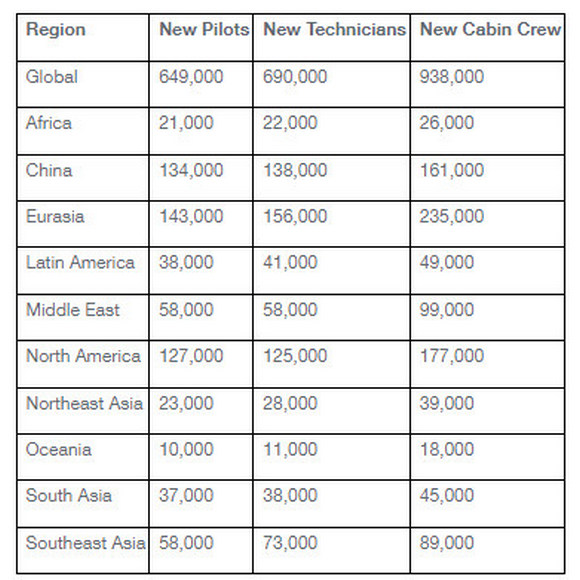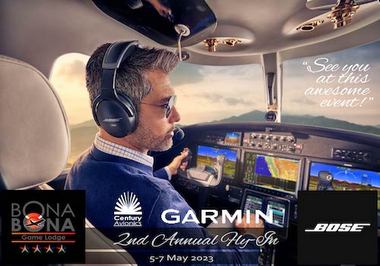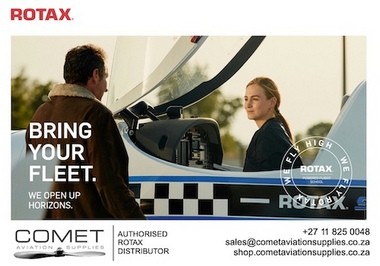 SITA AND INDICIO ANNOUNCE A CO-INNOVATION AGREEMENT TO ACCELERATE THE DEVELOPMENT OF DIGITAL IDENTITIES

SITA today announced a co-innovation agreement with Indicio, the market leader in open-source verifiable data technology and trusted digital ecosystems, to accelerate the development and deployment of digital identities for travel.


As leading companies in their respective domains, SITA and Indicio are driving innovation in open-source, decentralized identity technologies that enable seamless, secure, and privacy-preserving processes in the airport and throughout the entire journey.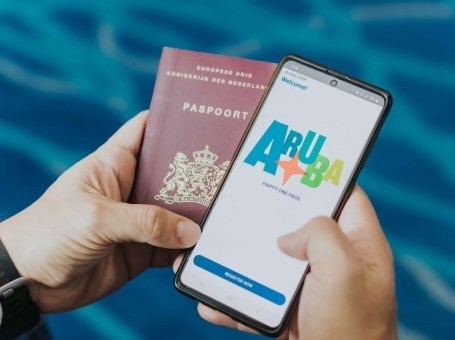 The development of digital identities or Digital Travel Credentials (DTC) enables passengers to securely create a digital version of their physical passport in line with the International Civil Aviation Organization (ICAO) standards. The DTC is stored as a verifiable credential in the passenger's mobile wallet. This means travellers keep control of their personal data and consent to share it as needed with different entities as they travel. Only required passenger data is shared before travel, so passengers arrive at the airport ready to fly with all document checks already completed.
The technology has been built to ensure authenticity and integrity, and ownership can be automatically and repeatedly verified, thereby mitigating the risk of fraud.
The agreement follows a successful collaboration where this technology was trailed with the Government of Aruba. Passengers arriving at Queen Beatrix International Airport applied for their travel authorization using a simplified process that eliminated the need to enter information from paper travel documents manually. Using a DTC, passengers could then consent to share any of their relevant data directly from their digital wallet on their mobile device to multiple entities, from the government at the port of entry to other touchpoints such as hotels or car rental companies.
Jeremy Springall, SVP of SITA AT BORDERS, said: "The adoption of digital identities will be the biggest technology breakthrough in the travel industry in decades. It will simplify the identification process at every step of the journey and open up opportunities for the air transport industry to fully embrace the benefits of seamless travel and the digital economy. SITA, together with Indicio, are proud to be leading the charge."
Heather Dahl, CEO of Indicio, said: "It is difficult to understate just how significant SITA's leadership has been in the field of open-source verifiable credential technology and decentralized identity; over the past three years, we've collaborated to push this technology forward with a shared vision for what it can do. And we delivered. The horizon has now expanded, filled with a myriad of applications. With SITA's DTC using Indicio Proven™ technology, we will make all these applications a reality for passengers, aircrew, airports, borders, hotels, and governments. We are excited about what this partnership can build and deliver."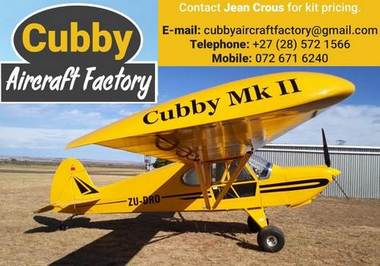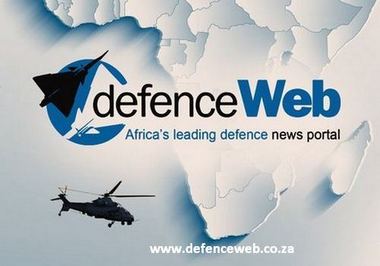 PROPOSED NIGHT FLIGHT BAN AT BRUSSELS AIRPORT SHOULD BE SCRAPPED


The International Air Transport Association (IATA) emphasized its opposition to a proposed ban on night flights at Brussels Zaventem airport. The proposal is premature as it ignores Belgium's international obligations under the Balanced Approach to noise, including bilateral air service agreements and which is also enshrined in EU law.

The Balanced Approach explicitly states that flight restrictions should be applied as a last resort, only after a detailed consultation and cost-benefit analysis, and when the noise benefits to be gained from other possible measures of the Balanced Approach have been exhausted.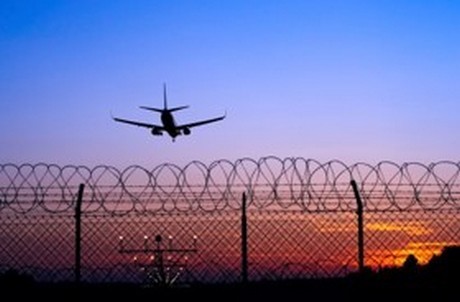 Moreover, any night flight ban at Brussels Zaventem airport would have a negative impact on the Belgian economy, and for air connectivity. Many of the flights that would be impacted by a night ban are cargo flights. Belgium is particularly strong in pharmaceutical exports which rely on air transport for rapid, time-and-temperature controlled shipment, in which Zaventem is a world-class leader. In terms of air connectivity, the airport facilitates a modest but important number of night flight connections. Among the routes that would be threatened by a ban are connections to Africa - one of the world's fastest growing economic regions.
"The noise concerns of the community around Brussels airport must be heard, but it is profoundly unfortunate that Minister Gilkinet has attempted to circumvent the Balanced Approach, which is the long-accepted and successful international process for managing airport noise impacts. The Balanced Approach specifically helps to mitigate noise while protecting the benefits of air connectivity for the economy and community both near the airport and across Belgium as a whole, not least in terms of thousands of jobs. It is vital that the government scrap this proposal and instead engage in a meaningful consultation with stakeholders," said Rafael Schvartzman, IATA's Regional Vice President for Europe.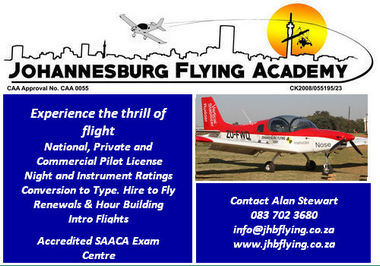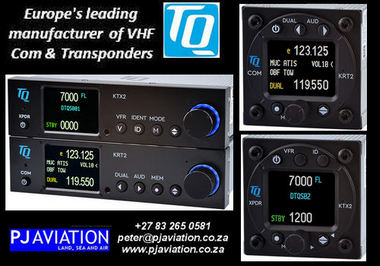 U.S. AIRLINES TO SUPPORT NASA-BOEING SUSTAINABLE FLIGHT DEMONSTRATOR PROJECT.


Boeing [NYSE: BA] and NASA will collaborate with U.S. airlines to advise the Sustainable Flight Demonstrator (SFD) project and development of the X-66A research aircraft. As part of a new sustainability coalition, Alaska Airlines, American Airlines, Delta Air Lines, Southwest Airlines and United Airlines will provide input on operational efficiencies, maintenance, handling characteristics and airport compatibility.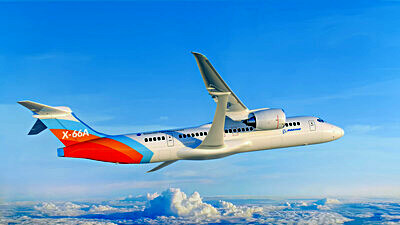 "Hearing directly from the operators during all phases of the Sustainable Flight Demonstrator project will help us understand exact requirements and trade-offs," said Todd Citron, Boeing chief technology officer. "The airlines' feedback will significantly contribute to the X-66A project learnings while furthering aviation sustainability."
The X-66A will test the Transonic Truss-Braced Wing (TTBW) airframe configuration and will be built from a modified MD-90 aircraft at a Boeing facility in Palmdale, Calif. It is NASA's first X-plane focused on helping achieve its goal of net-zero aviation greenhouse gas emissions.
When combined with expected advancements in propulsion systems, materials and systems architecture, a single-aisle airplane with a TTBW configuration could reduce fuel consumption and emissions up to 30% relative to today's domestic fleet of airplanes.
The U.S. airlines will offer feedback throughout the project, including:
Design: Airline participants will share feedback on sustainable operations and airport compatibility. While the X-66A will have a wingspan of 145 feet, the TTBW design could be used by airplanes of different sizes and missions and may benefit from folding wing tips to accommodate existing airport infrastructure.
Simulation and lab testing: Airline pilots will have a chance to experience the X-66A through a flight simulator and assess the vehicle's handling characteristics.
Flight testing: Airline operations and maintenance teams will assess the X-66A as modifications are made to the airplane. Flight testing is slated for 2028 and 2029 out of NASA's Armstrong Flight Research Centre at Edwards Air Force Base.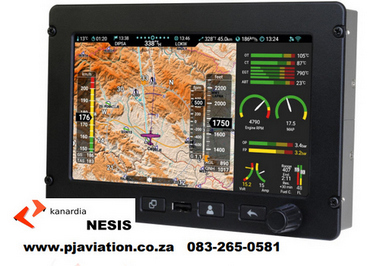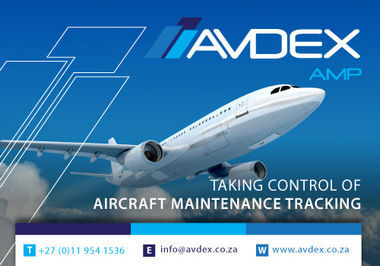 THE SUPERJUMBO RETURNS: ETIHAD AIRWAYS CELEBRATES AIRBUS A380 INAUGURAL FLIGHT FROM ABU DHABI TO LONDON HEATHROW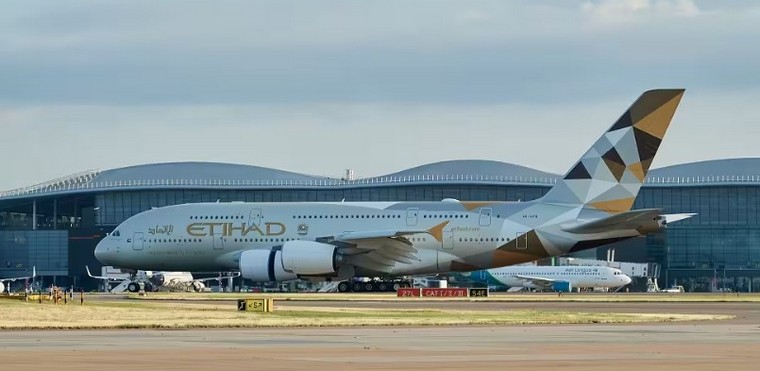 Etihad Airways, the award-winning national airline of the United Arab Emirates, is today celebrating the return to service of its Airbus A380 on a special inaugural commercial flight from Abu Dhabi to London Heathrow.

The first of Etihad's four Airbus A380s returns to the sky from today on the popular Abu Dhabi-London Heathrow route.
Today's inaugural flight departed Abu Dhabi at 0205 hrs and landed at London Heathrow at 0645 hrs local time. Prior to take-off, executives from Etihad, Abu Dhabi Airport and the Department of Culture and Tourism gathered to welcome back the aircraft. On board, guests were treated to A380 themed souvenirs to celebrate the occasion.
Antonoaldo Neves, Chief Executive Officer, Etihad Airways, says: "We're excited to once again welcome guests onboard Etihad's A380s and step into a truly remarkable experience. Whether our guests are choosing to fly in Economy, Business, First or our three-room suite in the sky The Residence, this aircraft provides an elevated flying experience which we take extreme pride in.
"The aircraft adds much needed capacity connecting Abu Dhabi with London Heathrow and allows us to build our network and increase frequencies across the network. With a surge in demand for travel over the summer, the return of our much-loved A380 comes at the perfect time."
Guests flying with in Economy are greeted on board in a dedicated welcome area. The Economy cabin features 68 Economy Space seats offering an additional 4 inches in leg room, and 337 Economy Smart seats that come with Etihad's signature fixed-wing headrest and large pillows for added comfort.
70 Business Studios® are available on Etihad's A380 upper deck, granting privacy to customers and creating a serene atmosphere. On the upper deck, guests can enjoy access to The Lobby, a serviced lounge and bar area located between the First and Business cabins. In addition, guests will benefit from Etihad's unique partnership with Armani/Casa, delivering an elevated Business experience. The dining service features ceramics, glassware, cutlery and serving ware, as well as premium textiles and a memory foam mattress for a completely luxurious inflight experience. 
Guests can choose from nine First Apartments featuring a private living space with exquisite amenities and designer tableware, a wide leather lounge chair and a separate ottoman which converts into an 80" lie-flat bed. First class guests can freshen up in the comfort of the Apartment with personal vanity units, as well as take advantage of the first-class shower room.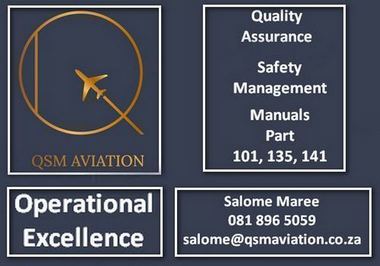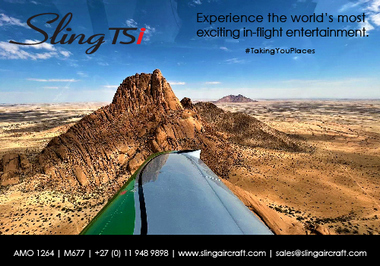 CHANGI AIRPORT'S OPERATING INDICATORS FOR Q2 2023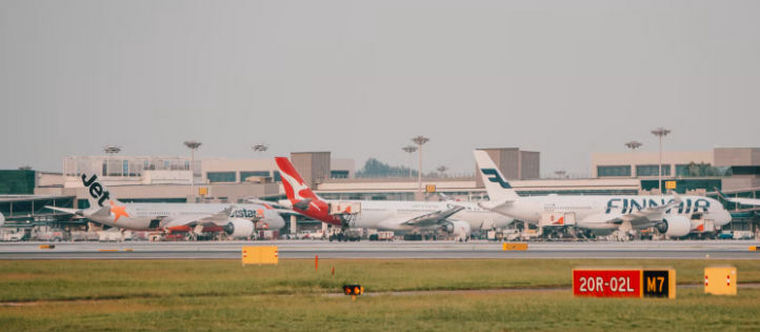 Singapore Changi Airport handled 5.12 million passenger movements in June 2023, crossing five million for the first time since January 2020, when the Covid-19 pandemic struck. This was 88% of the passenger movements in June 2019. In terms of aircraft movements, a total of 27,500 landings and take-offs were recorded, about 88% of the June 2019 level. Airfreight throughput stood at 135,000 tonnes for the month, representing a year-on-year decline of 17%.

On a quarterly basis, Changi Airport saw 14.6 million passenger movements from April to June 2023, which was 87% of what was registered for the second quarter of 2019. Aircraft movements reached 81,400 or 86% compared to the corresponding period in 2019. Changi Airport's top five traffic markets for the quarter were (in alpha order) Australia, India, Indonesia, Malaysia and Thailand. Passenger traffic to and from Northeast Asia continued to show steady improvement rising from around 50% of pre-Covid levels in January 2023 to 75% by June 2023.
From April to June 2023, airfreight throughput totalled 418,000 tonnes, a decline of 10.8% year-on-year. Air cargo demand remained weak due to softening demand amid inflationary pressures. For the period, Changi's top five air cargo markets comprised Australia, China, Hong Kong, India and United States of America. India has emerged to be among the top five air cargo markets for two consecutive quarters since the start of 2023.
Mr. Lim Ching Kiat, Changi Airport Group's Executive Vice President for Air Hub and Cargo Development said, "Changi Airport continues to witness steady growth in passenger traffic, with passenger movements inching closer to 90% of 2019 levels as we close the second quarter. We are pleased to have crossed the five-million mark again in June with the mid-year holiday season. Changi has regained more than 80% of its pre-Covid city links and we look forward to strengthening connectivity to more points in Southeast Asia and China in the second half of the year."
In the second quarter of 2023, Indigo launched twice-weekly passenger services to Bhubaneswar, Changi Airport's first city link to India's eastern state of Odisha and 17th link to India. Air Canada announced the resumption of its Vancouver-Singapore service in April 2024, after more than three decades since the airline last operated at Changi.
As at 1 July, 99 airlines operate over 6,300 weekly scheduled flights at Changi Airport, connecting Singapore to 148 cities in 49 countries and territories worldwide.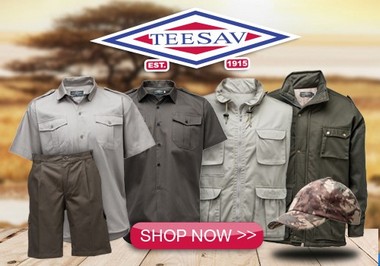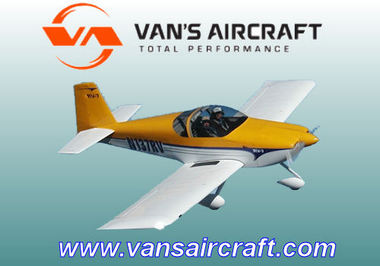 IBERIA JOINS BRITISH AIRWAYS AND QATAR AIRWAYS TO EXPAND THE WORLD'S LARGEST AIRLINE JOINT BUSINESS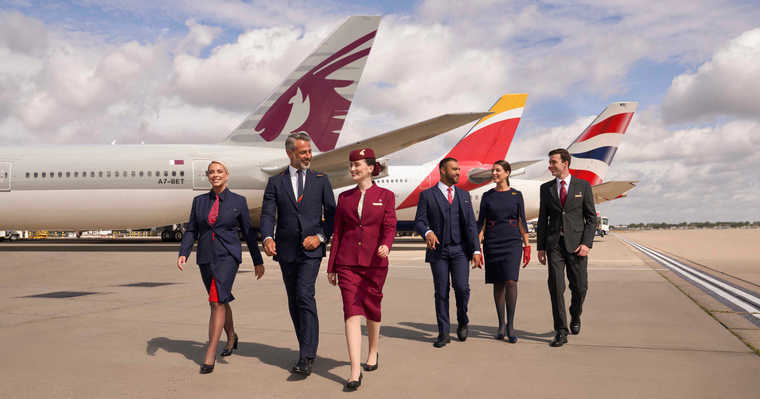 Qatar Airways, British Airways, and Iberia, the national carriers of Qatar, the United Kingdom, and Spain are joining forces. Together, Qatar Airways and British Airways already operate the world's largest airline joint business covering more than 60 countries. Beginning in July, Iberia is joining the partnership in a move that will transform connectivity for global travellers.

As a result of the joint business, Iberia will add a new daily service from its hub, Madrid Barajas International Airport, flights to Hamad International Airport (voted Best Airport in the Middle East for the 9th consecutive year by Skytrax), starting 11 December 2023. Passengers will be able to connect to more than 200 destinations through the three global airlines. Together, Iberia's and Qatar Airways' expanded service will operate three times daily on the route, providing unrivalled connectivity between the Iberian Peninsula and key markets in the Middle East, Africa, Asia, and Australia.
Iberia will operate the Airbus A330-200, with 288 seats in Business and Economy cabins. The partnership's expansion provides customers with more options than ever from a wide geographic range of destinations, flight schedules, fares, and seamless connectivity via Doha, London, and Madrid, as well as a larger selection of award-winning products, including Qatar Airways' Qsuite, Iberia's Business Class, and British Airways' Club Suite.
Whether for leisure or business, travellers from Spain and Portugal will be able to connect to a fantastic range of new destinations. Relaxing in the Maldives and Seychelles, adventuring in Tanzania and Nepal, cultural holidays in India and Oman, shopping in Singapore and Thailand, or visiting friends and family in Australia and Hong Kong, all become more reachable with more choices than ever.
Furthermore, customers from across the Middle-East, Africa, Asia, and Australia can enjoy seamless travel to Madrid, Lisbon, Ibiza, Malaga, Gran Canaria, and tens of other destinations across Spain and Portugal.
Marking a world first, members of British Airways Executive Club, Iberia Plus, and Qatar Airways Privilege Club can collect and spend using their common currency, Avios. Loyalty members will be able to transfer Avios between accounts and combine their balances to claim rewards offered by each programme.
Qatar Airways Group Chief Executive, His Excellency Mr. Akbar Al Baker said: "At Qatar Airways, we believe in connecting travellers to their destinations of choice and our recent enhancement to the highly successful joint business with British Airways, includes the addition of another oneworld member, Iberia. Our passengers will now have more opportunities than ever to connect to different destinations across the British Airways, Iberia, and Qatar Airways' networks. This collaborative effort comes as part of our commitment to continuously improve the offerings available to our passengers and provide them with the best in the industry."
British Airways' Chairman and CEO, Sean Doyle, said: "Last year we expanded our joint business partnership with Qatar Airways with the addition of 42 countries, and I'm so pleased to see it growing even further as we welcome Iberia on board. We're committed to offering our customers as much choice as possible, and working so closely with our partners in Madrid and Doha connects British Airways to more than 200 destinations globally."
Iberia CEO, Fernando Candela, commented: "Joining the QJB with Qatar Airways and British Airways is excellent news for our customers. We are really excited about the launch of our Madrid-Doha route. Through QJB hubs in London and Doha, we are building the much-desired bridge between Spain and more than 200 destinations in Asia, Australasia, the Middle-East, and Africa, and offering new opportunities for travelers in both directions. Our country is moving towards a new model of higher-quality tourism and, with the Madrid-Doha launching, we are making a breakthrough."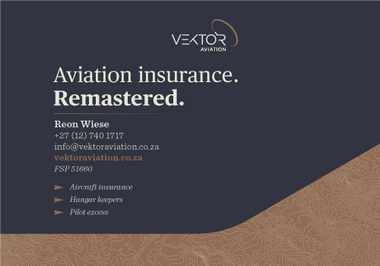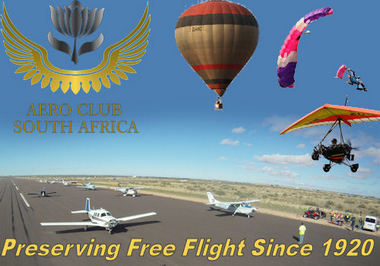 Russia, near Tambov: An Aeroflot Russian Airlines Boeing 737-8LJ, suffered a failure of the no.1 engine. The flight crew initiated a descent to FL250 and continued to the destination, Moscow-Sheremetyevo Airport, were it landed safely at 15:25 hours.
Russia, Moskva-Vnukovo Airport: An UTair Aviation Boeing 737-8AS, lost the tread of the outer tire of the left main landing gear while landing on runway 24 at Moskva-Vnukovo Airport (VKO). During the post-flight inspection damage to the flap, and lower part of the wing, were found.
Italy, NW of Rome: An AlbaStar Boeing 737-86J, reportedly suffered a loss of cabin pressure while en route at FL310. The flight diverted to Rome-Fiumicon Airport, where it landed safely at 18:13 UTC.
USA, Fort Lauderdale International Airport, FL: A Norse Atlantic Boeing 787-9 taxied for departure when a wingtip hit an obstacle at a construction site. The incident caused minor damage and the flight was subsequently cancelled.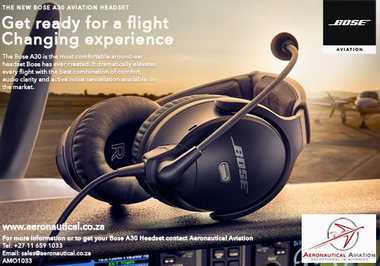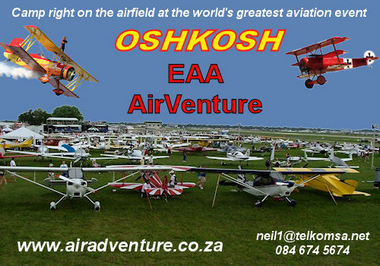 PZL Wilga First Engine Run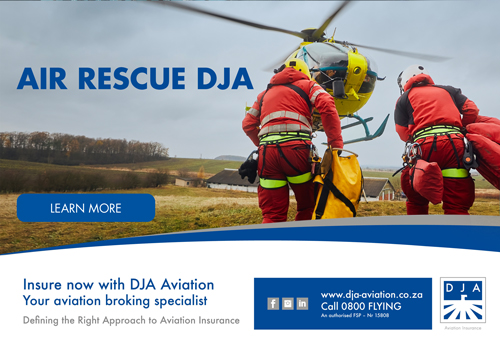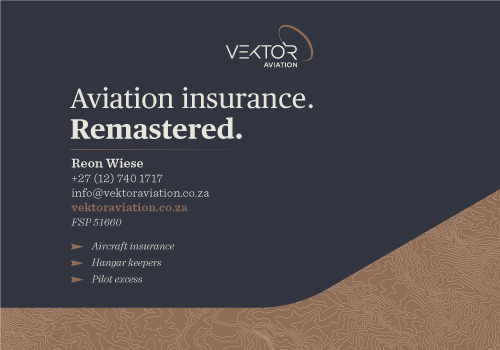 Google Banner Ad