Compiled by Willie Bodenstein



Google Banner Ad



THIS WEEK IN MIDWEEK UPDATE

Vektor Aviation celebrates its 2nd anniversary.
Denel and Aselsan further collaborate on Rooivalk modernisation.
More questions on Russian "delivery" aircraft at AFB Waterkloof.
Change of plan for aspirant South African Air Force officers who failed fitness test.
Beechcraft Denali show debut at EAA Airventure
Airbus Helicopters H175 granted CAAC certification.
First two H225M helicopters delivered to Hungary.
The Government of Canada orders 4 new Airbus A330 MRTTs.
U.S. Air Force and Archer enter into contracts worth up to $142 Million.
Daher's top-of-the-line TBM 960 turboprop-powered aircraft reaches its 80th delivery milestone.
Worldwide incidents and accidents
This week in History - The first jetway in the U. S. is installed at the International Airport in San Francisco, California.
Bonus Video - Heinie's RC Warbirds at Barnstormers.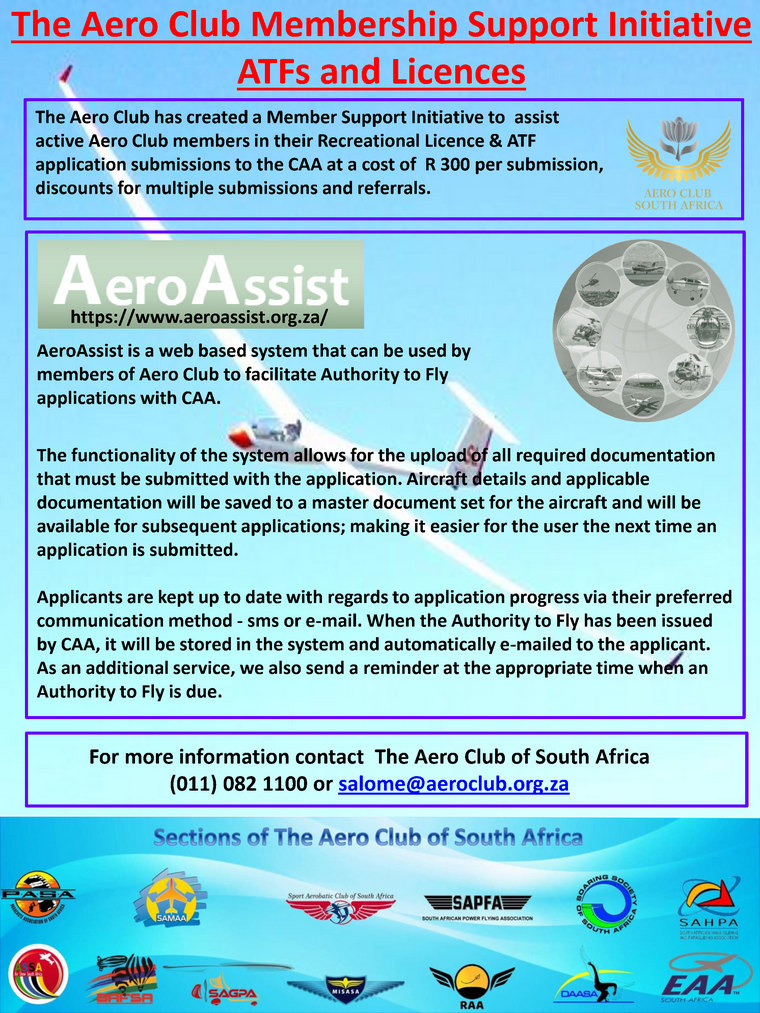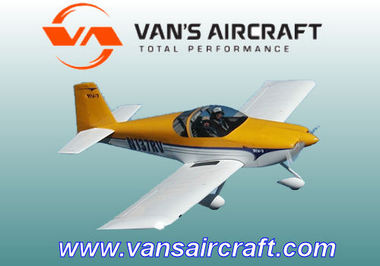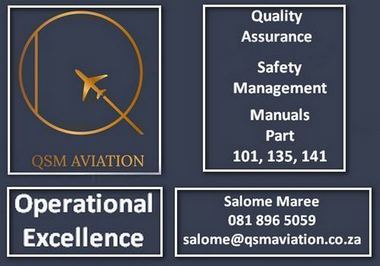 5
EAA Chapter 322 Saturday breakfast fly-in/ gathering EAA Auditorium 07.30 for more information contact Neil Bowden at E-mail: airadventuresa@gmail.com

5
Thabazimbi Apiesdoring Carnival and Fly in. Chris Ehlers 082 371 4492 or Gert Ehlers 083 652 6208

5
South African Airways Museum Society AGM, Boeing 747SP. RSVP E-mail: secretary@saamuseum.co.za

19
EAA Chapter 322 breakfast fly-in venue TBA. Contact Neil Bowden at E-mail: airadventuresa@gmail.com

19 & 20
SAC North-West Regionals Klerksdorp airfield. Contact Annie Boon at E-mail: info@anniesaviationcorner.com

19 & 20 August
SAPFA Speed Rally Groblersdal airfield. For more information contact David le Roux at E-mail: david@pilotinsure.co.za Cell: 073 338 5200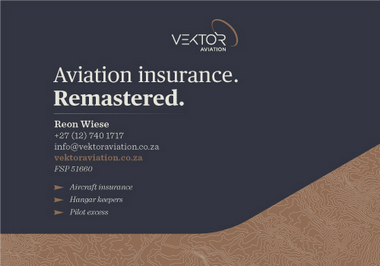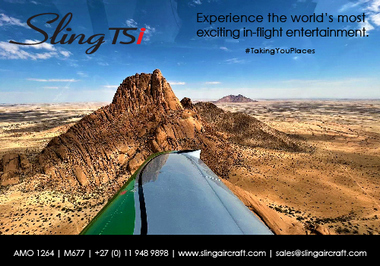 1
Children's Flight at Orient airfield, Magaliesberg. Contact Felix Gosher E-mail: felixgosher@gnmail.com Cell: 086 191 4603

2
EAA Chapter 322 monthly gathering Auditorium Rand Airport at 07.30 Contact Neil Bowden E-mail: airadventuresa@gmail.com for more information

3
Rand Airshow Contact Kevin van Zyl Tel: 011 827 8884 for more information

9
Virginia Durban airshow. Contact Brendan Horan E-mail: airshow@creativespacemedia.com Cell: 078 486 6888

9
Helicopter fly-in to Krugersdorp airfield. Contact David le Roux E-mail: David@pilotinsure.co.za

9 & 10
SAC World Advanced Aerobatic Championships training camp venue TBA Contact Annie Boon E-mail: info@anniesaviationcorner.com

16
Vans RV fly-in at Kitty Hawk. Contact Frank van Heerden E-mail: frankvh@mweb.co.za for more information

16 & 17
SAC Limpopo Regionals Phalaborwa airfield. Contact Annie Boon E-mail: clivecoetzee@sun.co.za Cell: 084 614 1675

30 to 7 October
Gliding Nationals at Potchefstroom - Carol Clifford bobcar@global.co.za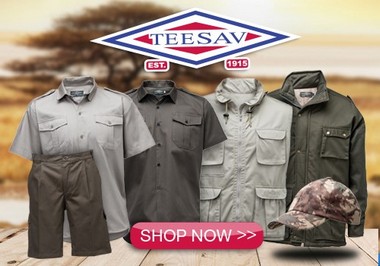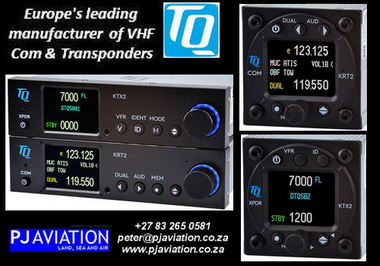 VEKTOR AVIATION CELEBRATES ITS 2ND ANNIVERSARY

Vektor Aviation is privileged to celebrate its 2nd anniversary on 1 August 2023 as one of Africa's premier aviation insurance brokers. The company has been blessed with exceptional growth and development over the past two years and is grateful for every client who trusts Vektor Aviation with their aviation insurance portfolio.



Vektor Aviation is privileged to celebrate its 2nd anniversary on 1 August 2023 as one of Africa's premier aviation insurance brokers. The company has been blessed with exceptional growth and development over the past two years and is grateful for every client who trusts Vektor Aviation with their aviation insurance portfolio.
Despite the aviation industry facing various challenges during the past couple of years, on this occasion of celebrating our second anniversary, we want to focus on what we consider as some of the highlights. This we want to do not only because we have grown our portfolio of both corporate and private aviation clients, but also due to our involvement in various levels of aviation. These include being involved in charity events within the aviation industry such as The Childrens' Flight and The Elders' Flight where we can invest in future aviators, celebrate the contributions of retired aviators and more importantly, share the joy of flying with those who are less fortunate than us. Regular participation in fly-ins and other aviation events ensures that the Vektor Aviation team keeps abreast with ground-level aviation while having the opportunity to interact, network and forge new business relationships with private and corporate clients.
On a professional level, Vektor Aviation has expanded its operations by opening an office in Johannesburg during 2022 to extend its footprint and be closer to clients based in Johannesburg and the south of Gauteng.
As part of our continued effort to provide our clients with more competitive insurance products for existing and emerging risks, Vektor Aviation moved our book of London business to Lockton - the world's largest independent insurance brokerage - during June 2023. This was an important step since Vektor Aviation is constantly engaging with the world's top insurance brokers to offer our clients the best products and services and to strengthen our position to offer our clients increased insurance capacity and even better service.
Vektor Aviation is looking forward to another year during which we can continue to engage with our clients who love aviation as much as we do, by providing them with the best products and services to suit their aviation insurance needs. Concludes Reon Wiese, the CEO of Vektor Aviation: "Our goal is to continue to foster relationships with and provide excellent service to our clients and suppliers. We look forward to continuing to support and uplift the industry by participating in and sponsoring aviation-related events. As a financial service provider, we pride ourselves in the fact that our compliance is at the highest level in the industry - and we remain committed to keep it at this level."
Vektor Aviation first took flight on 1 August 2021, as a duly authorised financial services provider (FSP 51660), after it had acquired PSG's aviation business which had shown strong growth during the previous decade. It provides insurance coverage to approximately 1000 aircraft owners and is one of the few brokers in South Africa that offers international fixed- and rotor wing insurance programmes with dedicated brokers in London that understand the unique needs of local aviators.
In addition, Vektor Aviation's product range include:
· Hull all risk & liability insurance
· 3rd party & passenger liability insurance
· Pilot excess Insurance
· Personal accident cover & medical evacuation cover
· Non-owners liability insurance

Vektor Aviation has clients in South Africa, Namibia, Botswana, Zimbabwe and Mozambique and in other parts of the African continent.
For more information about Vektor Aviation
Contact: Reon Wiese (CEO of Vektor Aviation)
Tel: (012) 247 5010
Cell: 082 786 1925
E-mail: reon@vektoraviation.co.za or info@vektoraviation.co.za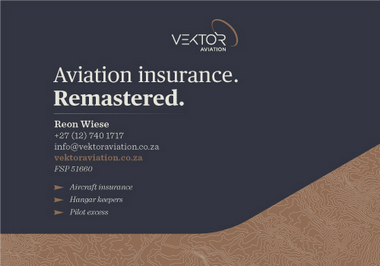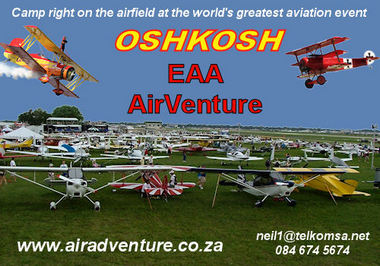 DENEL AND ASELSAN FURTHER COLLABORATE ON ROOIVALK MODERNISATION
Guy Martin www.defenceweb.co.za

Denel Aeronautics and Aselsan have signed an agreement covering future avionics modernisation of the Rooivalk attack helicopter, following an earlier memorandum of understanding announced at the Africa Aerospace and Defence (AAD) exhibition last year.

Denel said it signed a Certificate of Milestone Achievement with Aselsan on 27 July, establishing a workshare definition concerning avionics modernisation. The two companies have identified areas of cooperation for a potential upgrade of the helicopter, which is currently at Block 1F baseline.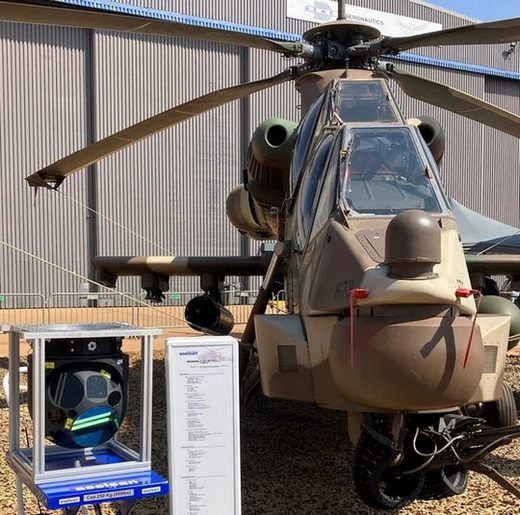 At AAD in September 2022, Denel and Aselsan agreed to work towards integration of Aselsan's MEROPS system on the Rooivalk and possibly on the Seeker 400 unmanned aerial vehicle. A MEROPS gimbal was displayed alongside the Rooivalk in the static area of the exhibition.
As the Rooivalk original equipment manufacturer (OEM), Denel Aeronautics is the helicopter's Design Authority and has successfully integrated various avionics subsystems from multiple companies - it previously fitted a Hensoldt Optronics Argos II gimbal to the helicopter as a proof-of-concept, for example.
Denel's interim Group Chief Executive Officer, Michael Kgobe, said Aselsan's "expertise and capabilities make them the preferred technology partner for the South African Rooivalk modernisation programme and we are delighted that Aselsan continues to show commitment to our collaborative agreement, exceeding the objectives and scope of the Memorandum of Understanding (MoU) signed in September 2022 within just six months."
Aselsan upgrades to the Rooivalk's avionics system would include an enhanced glass cockpit with larger screens, digital moving map, a new helmet-mounted display system and a modern flight management system. "These will be driven by two new mission computers that will control different aircraft management systems," Denel said, along with a new weapon systems computer.
A new navigation system would incorporate an Inertial Navigation System (INS) and Global Positioning System (GPS) while a communication suite would be equipped with software-based V/UHF and HF radios, Mod-5/S capable identification friend or foe (IFF) transponder and a digital intercommunication system.
"The Rooivalk will be equipped with advanced targeting systems to engage ground targets effectively. This includes a long-range day/night sighting system, a thermal imaging sensor, low-light television, and a laser rangefinder/designator for accurate weapon delivery," Denel said.
To enhance survivability, a modernised Rooivalk would integrate various defensive systems, including modern radar warning receivers (RWR), chaff and flare dispensers to counter incoming missiles, and infrared jammers to disrupt heat-seeking missiles.
"The advancements related to the modernisation of the attack helicopter are a key technology driver for the Denel Group and are poised as being a South African National Flagship programme, leveraging off institutional knowledge and public-private partnership for the advancement of national imperatives as well as the collective South African defence industry," Denel said.
"The modernisation programme for the Rooivalk Combat Support Helicopter aims to enhance the operational capability and supportability of the existing fleet. This includes a strong emphasis on improving capability, reliability and addressing obsolescence issues. The Programme also considers changes in hardware and software, aligning with the requirements of the South African Air Force."
For a number of years Denel, the South African Air Force (SAAF) and Armscor have been investigating the possibility of developing a Rooivalk Mk II helicopter, following a 2016 avionics and weapons obsolescence study for the current Rooivalk.
Little funding has been made available for upgrading the Rooivalk, but Denel sees potential in the aircraft, especially with international interest, and hopes to at least make incremental improvements to the aircraft.
The South African Air Force ordered 12 Rooivalks and the first entered into service in July 1999. Three Rooivalk were deployed to support the United Nations Organisation Stabilisation Mission in the Democratic Republic of the Congo (MONUSCO) in 2013 and have remained in the combat support role there ever since.
While Aselsan is a Turkish company, it has a subsidiary (Aselsan South Africa) based in Pretoria. The local branch serves as a centre of excellence for the mother company in Turkey and not only provides design and development capabilities, but also acts as the hub for Aselsan's business development strategy in markets in sub-Saharan Africa and the establishment of long-term relationships.
Aselsan SA has provided advanced camera systems to Denel's OTR test range and other local customers, including the Institute of Maritime Technology, Paramount Technologies, and Reutech Radar Systems.
Aselsan as a global company operates in a wide range of disciplines, from communication and information technologies (ICT), micro-electronics, guidance and electro-optics to radar, electronic warfare, and defence systems technologies. It is also active in transportation, security, energy, and automation systems.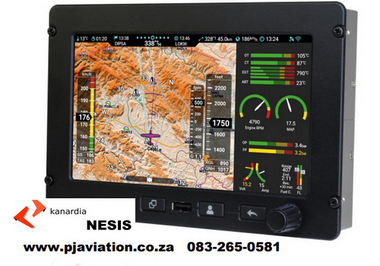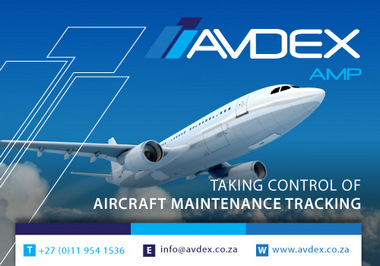 MORE QUESTIONS ON RUSSIAN "DELIVERY" AIRCRAFT AT AFB WATERKLOOF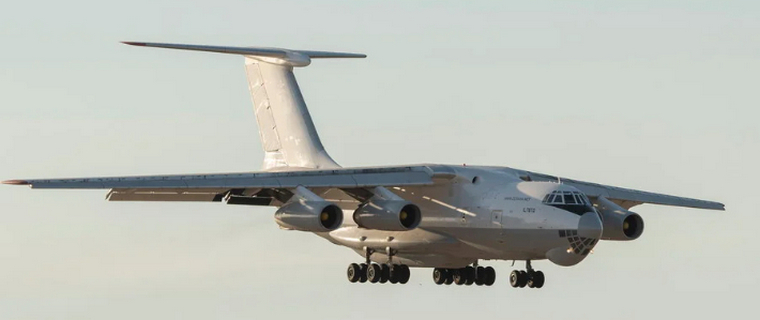 Freedom Front Plus (FF+) leader Pieter Groenewald, while noting the Lady R judicial inquiry is preparing its report, will again question the Defence and Military Veterans Minister on another suspect Russian visitor to a South African military base.


The "visitor" was an Ilyushin Il-76, a multi-purpose, high-wing, four-engine aircraft, operated by Aviacon Zitotrans, which touched down at Air Force Base (AFB) Waterkloof in Centurion on 24 April. The aircraft was apparently carrying "parcels" for the Russian Federation Embassy in Menlo Park, Pretoria.
Minister Thandi Modise's replies to Groenewald's Il-76 question said she [and the ruling party] were not "not playing open cards".
FF+ research shows until 28 March this year no other Russian aircraft landed at the Centurion base, seen as the SA Air Force (SAAF) transport hub. Waterkloof is home to 28, 41, and 44 Squadrons as well as support units.
According to Groenewald, the Aviacon Zitotrans transport is subject to United Kingdom (UK) and United States (US) sanctions because "it transported arms for the Russian army".
He goes on: "the FF Plus demanded answers from government about the landing enquiring why [AFB] Waterkloof was used and not an ordinary airport. In response, Minister Modise said the plane was delivering diplomatic mail and it, therefore, had permission to land there. A spokesperson for the SANDF (SA National Defence Force), Brigadier-General Andries Mahapa, confirmed the plane was granted 'diplomatic status' so it was allowed to land".
Modise can ready herself for follow-up questions on the Russian visitor. He plans to ask, among others, how it's possible a private company subjected to international sanctions can be granted diplomatic status in South Africa.
The Aviacon Zitotrans incident has to be taken into account alongside the arrival, apparent unloading and loading of, as yet unspecified, cargo at Naval Base (NB) Simon's town, SA Navy (SAN) fleet home port, in December.
On that Groenewald said former judge Phineas Mojapelo and his panel have concluded their investigation and they have two weeks to compile a report. "The FF Plus will insist the report be made public."
Other Russian aircraft have more recently arrived in South Africa, with one of the visitors landing at Waterkloof. A Russian government Ilyushin Il-96 arrived at Waterkloof on Monday morning, apparently for the BRICS (Brazil, Russia, India, China and South Africa) national security advisors and BRICS Plus meeting from 24 July in Johannesburg. The meeting is being held under the theme "Cyber security review as a developing challenge for global security".
Several other foreign aircraft have landed at Waterkloof, apparently also for the BRICS security advisors meeting, including an Iranian government Airbus A340, a Brazilian military Embraer 135, and a Chinese government Boeing 737 Boeing Business Jet (carrying China's top diplomat Wang Yi). South Africa is the current BRICS chair and will host a summit of the bloc's leaders next month.
Meanwhile, a Tupolev Tu-204 operated by the Russian Federal Space Agency (Roscosmos) landed at Lanseria on Saturday and then proceeded to Cape Town International Airport on Sunday, carrying a VIP delegation of 20 passengers. The Russian Embassy in South Africa said Roscosmos Director General Yury Borisov opened the "Optical-Electronic Complex for Detection and Measurement of the Movement Parameters of Space Debris" telescope at Hartebeesthoek. In 2021, Sansa signed a bilateral agreement with Roscosmos to build a space debris tracking system at Hartebeesthoek, with Roscosmos establishing space-junk monitoring stations in South Africa, Mexico and Chile.
Sansa has joined forces with the Brazilian, Russian, Indian and Chinese space agencies to create the BRICS Remote Sensing Satellite Constellation.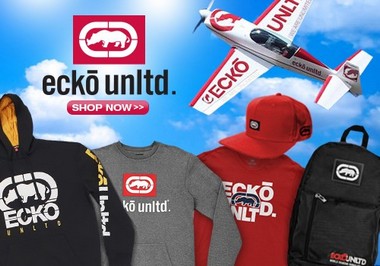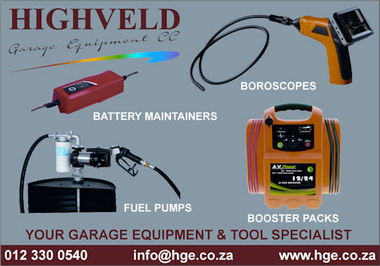 CHANGE OF PLAN FOR ASPIRANT SOUTH AFRICAN AIR FORCE OFFICERS WHO FAILED FITNESS TEST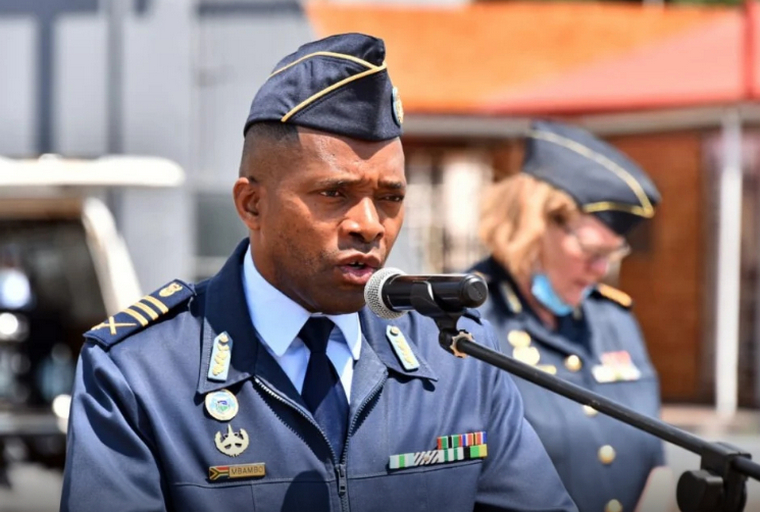 Goalposts have been moved - temporarily it appears - for a component of the SA Air Force (SAAF) officers' forming course (OFC). The shift is confirmed in a CAF (Chief Air Force) signal signed by Lieutenant-General Wiseman Mbambo and comes in the wake of nine of 16 SAAF personnel selected for course 02/2023 failing the stipulated fitness test requirement.


The three-star's signal, which defenceWeb has seen, reads in part: "The SAAF should consider affording these aspirant officers an opportunity to become officer's course qualified. It would be in the best interests of the organisation and indeed its members, particularly those who passed the fitness test, to be allowed to continue with the OFC as planned".
"A once-off waiver should be granted to the nine learners who failed the fitness test. These members should gradually and progressively physically prepare themselves to undertake and pass the fitness test, two months into the OFC.
"Members who fail the fitness test but pass the course will be recognised as having passed the OFC but would still be required to successfully undertake and pass the fitness test at their respective units to be fully OFC qualified for commissioning/appointment as officers."
Mbambo's signal, dated 20 July, ends by asking CDFP (Chief Director Force Preparation) to "ensure" OFC 02/2023 "continues as planned to avoid creating a backlog".
African Defence Review (ADR) Director Darren Olivier asked how more than half the course failed fitness requirements so soon after passing them during basics. "That indicates deeper issues and I don't believe waiving the requirement is the correct approach. It creates a bad precedent," he said.
"This is also unfair to candidates who failed past courses for not maintaining the required level of fitness, as well as those who worked hard to maintain standards despite their course workload. Standards exist for a reason, waiving them is a slippery slope. At the same time the question needs to be asked about what their unit leadership was doing to let it reach this point. This is a leadership failure at multiple levels," he maintains.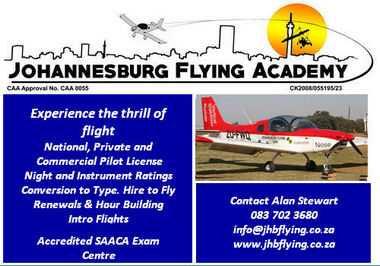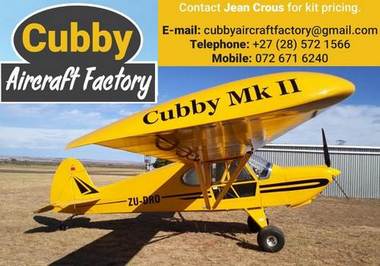 BEECHCRAFT DENALI SHOW DEBUT AT EAA AIRVENTURE

Textron Aviation today announced its new single-engine turboprop currently in development, the Beechcraft Denali, has made its show debut at the Experimental Aircraft Association (EAA) AirVenture in Oshkosh, Wisconsin. The aircraft's presence offers members of the media and aviation enthusiasts a first look at the company's latest clean-sheet design aircraft.


"The Denali's clean-sheet and high-performance design is revolutionizing the single engine turboprop market," said Lannie O'Bannion, senior vice president, Sales & Flight Operations. "Beechcraft turboprops are renowned for their versatility and reliability, and I'm thrilled to unveil the newest member of the legendary product family to the world."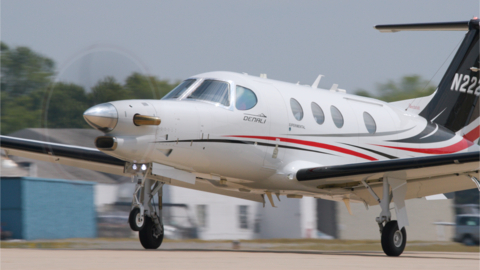 Textron Aviation recently announced it is bringing the revolutionary Garmin Emergency Autoland system to the Denali. This new feature is being implemented into the aircraft's development and flight test program and will be available as a standard feature at time of entry into service.
Engineered to achieve cruise speeds of 285 knots and full-fuel payload of 1,100 pounds, the Beechcraft Denali is designed to have a range of 1,600 nautical miles at high-speed cruise with one pilot and four passengers and will be able to fly from Los Angeles to Chicago, New York to Miami or London to Athens.
The Catalyst engine - a more efficient, FADEC-equipped, 1,300 shaft horsepower (SHP)-rated turboprop engine - eases pilot workload with its single-lever power and propeller control. Like the company's other aircraft, the Denali can also use sustainable aviation fuel.
The airplane is also equipped with McCauley's new 105-inch diameter composite, 5-blade, constant speed propeller, which is full feathering with reversible pitch and ice protection.
The cockpit features the Garmin G3000 intuitive avionics suite with high-resolution screens and touchscreen controllers. An integrated Garmin autothrottle interfaces with the Automatic Flight Control System (AFCS) and Flight Management System (FMS) to provide easy speed control throughout all regimes of flight from takeoff to touchdown. The revolutionary Garmin Emergency Autoland system is also being implemented into the aircraft's development and flight test program, and will be available as a standard feature at time of entry into service.
The Beechcraft Denali's flat-floor cabin is designed to be the largest in its segment and offers the versatility to easily convert between passenger and cargo configurations. The cabin features a standard seating configuration of six individual reclining seats and offers a nine-place high density seating option. Passengers will also enjoy large cabin windows, a forward refreshment cabinet and an in-flight accessible baggage compartment. An optional externally serviceable belted lavatory in the rear of the cabin is also available.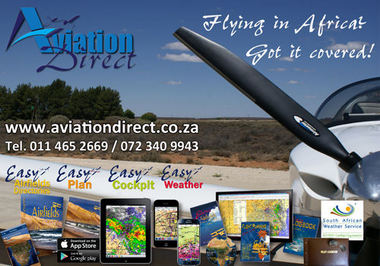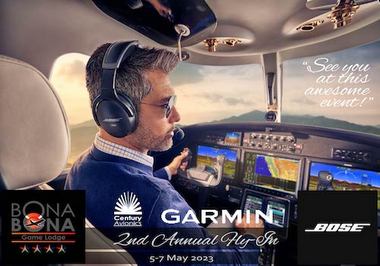 AIRBUS HELICOPTERS H175 GRANTED CAAC CERTIFICATION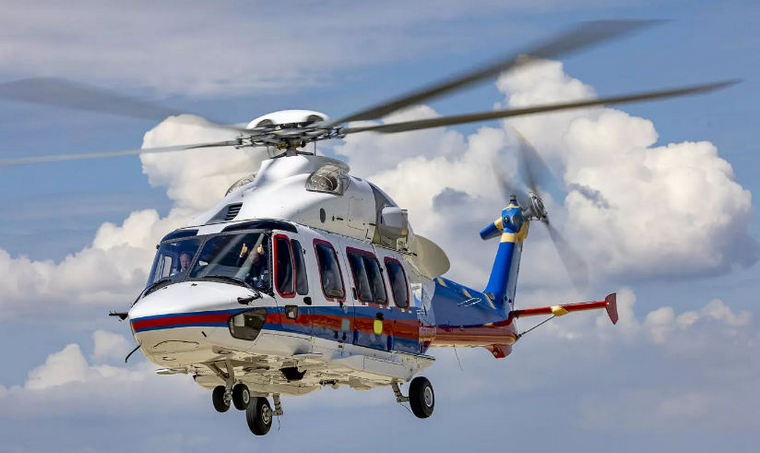 Airbus Helicopters has received certification from the Civil Aviation Administration of China (CAAC) for the H175 helicopter. This certification will allow H175 deliveries to begin in China, one of the most demanding markets worldwide for civil helicopters with a growing need for the super-medium segment. Four H175s will be delivered to Chinese customers in 2023.


"The Chinese certification of the H175 is another great achievement in the continued successful partnership between Airbus Helicopters and the Chinese helicopter industry," said Bruno Even, CEO of Airbus Helicopters.
"The H175's advanced state-of-the art performances and reliability will serve to provide the people of China with the ability to perform critical life-saving missions even in the most severe conditions," he added."
To sustain the helicopter market growth in China, Airbus Helicopters is committed to jointly work with the Chinese industry to develop the Chinese civil market with products such as the H175, aiming to serve the interests of the Chinese people and the economy. In service since 2015, Airbus' H175 belongs to the super-medium class of helicopters. Combining long-range with advanced quality of flight, it provides the best solution for a number of missions, including offshore crew change, SAR, all public services, and private and business aviation. The 53 H175s currently in service have accumulated over 185,000 flight hours in 13 countries.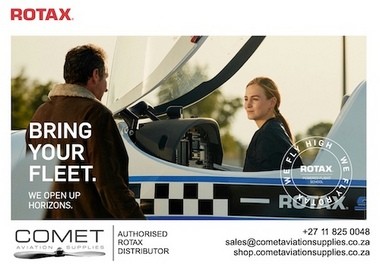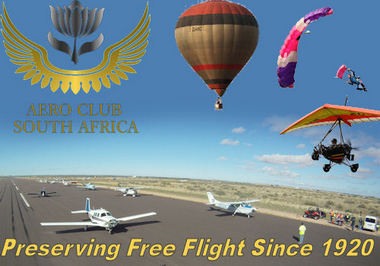 FIRST TWO H225M HELICOPTERS DELIVERED TO HUNGARY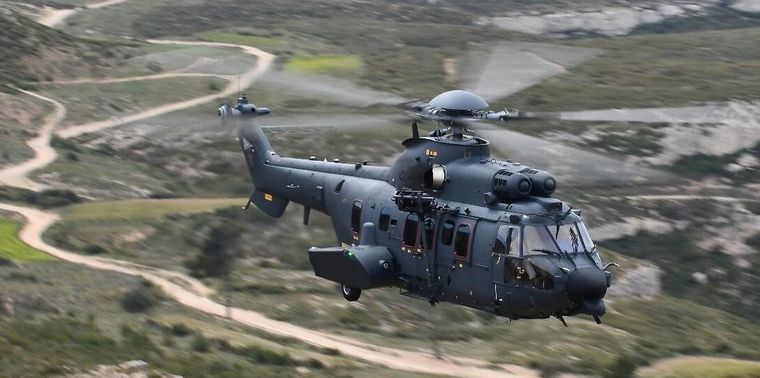 The Hungarian Defence Forces have received the first two of 16 H225M multi-purpose helicopters on schedule. The helicopter was officially handed over at Szolnok Airbase by Bruno Even, CEO of Airbus Helicopters.


"I am very happy that we have delivered the first H225Ms to Hungary today," said Bruno Even. "The Defence Forces are receiving a combat-proven, multi-role platform, which is the latest version of a very successful helicopter family. Together with the light twin engine H145M, which is already in operation, Hungary now has a modern helicopter fleet that can fly a broad range of military missions, and we are proud that they decided our helicopters were the right choice for their extremely important operations."
Additionally, Airbus is also providing an extensive training and support package to ensure the highest level of operational availability.
The H225Ms selected by Hungary are equipped with state-of-the-art communication capabilities and will be used for transport, combat search and rescue, and special operations missions. Its advanced avionics and four axis autopilot, exceptional range and payload capacities, combined with a large cabin designed to carry up to 24 troops and powerful air- to-ground and air-to-surface armament as well as electronic warfare systems allow the H225M to carry out the most demanding missions. The helicopter has an all-weather capability supported by its night vision goggle compatibility.
A part of the Hungarian H225M fleet will be fitted with the HForce weapon management system, adding air support capabilities thus creating further communality with the Hungarian H145M fleet also equipped with HForce. Flight trials have recently been conducted in Hungary as part of the integration of a gun pod and rocket launchers on the Hungarian H225M.
A member of the multi-role Super Puma family of helicopters, this military variant is currently operational in France, Brazil, Mexico, Malaysia, Indonesia, Thailand, Kuwait, and Singapore.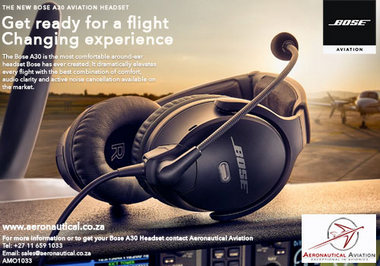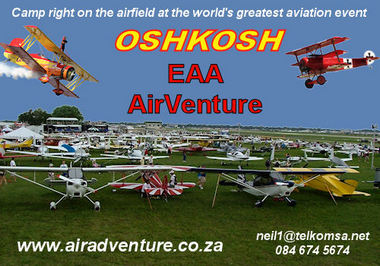 THE GOVERNMENT OF CANADA ORDERS 4 NEW AIRBUS A330 MRTTS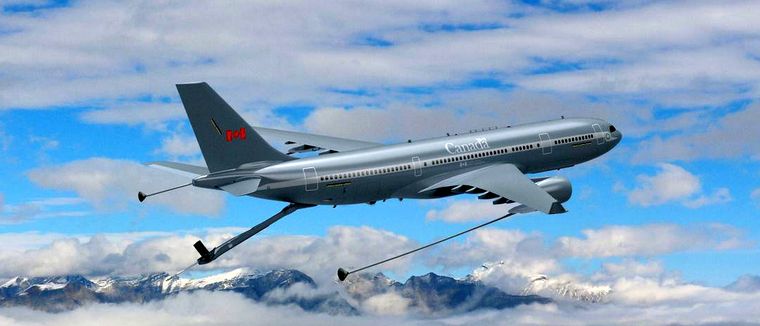 The Government of Canada has awarded Airbus Defence and Space with a contract for four newly-built Airbus A330 Multi Role Tanker Transport aircraft (MRTT) and for the conversion of five used A330-200s in a quest to strengthen Canada's continental defence capabilities. The current contract has an order value of approximately CAD $3 billion or 2.1€ billion (excluding taxes).


Known as the Strategic Tanker Transport Capability (STTC), this new fleet of aircraft will replace the ageing CC-150 Polaris (A310 MRTT), operated by the Royal Canadian Air Force (RCAF). The existing A310 fleet is being used to perform air-to-air refuelling operations, military and personnel and cargo airlift, medical evacuations, as well as strategic transport of Government of Canada officials.
"As the world's most advanced multirole tanker aircraft, the A330 MRTT perfectly matches Canada's needs to protect its sovereignty as well as to enhance operations both in the North American Aerospace Defence Command (NORAD) as well as in NATO," said Mike Schoellhorn, Chief Executive Officer of Airbus Defence and Space. "Canada achieves this enhancement of operations not only by improving interoperability with other allied A330 MRTT customer nations but also due to the aircraft's technological primacy ahead of the global competition."
The newly-built A330-200s will be assembled at the A330 aircraft Final Assembly Line in Toulouse, France. Scheduled to enter into conversion at A330 MRTT facilities in Getafe, Spain, in mid-2025, the first MRTT will be delivered to the RCAF in 2027.
Under the agreement, the A330 MRTTs will be equipped with both the hose and drogue and a boom as refuelling options, cybersecurity solutions and countermeasures. All of them could be installed with the also included Airbus Medical Evacuation kit solution, consisting of 2 Intensive Care Units and additional stretchers.
The contract covers a full suite of training services including the most advanced training devices such as the Full Flight Simulator to prepare and maintain crew readiness as part of the modernisation of the Canadian Armed Forces' air operational training infrastructure.
Following an open procurement process, in April 2021, Airbus was selected as the only qualified supplier for the CC-150 tanker replacement. With 76 orders from 15 customers and able to carry up to 300 troops, the A330 MRTT accumulates 90 percent market share outside the U.S.A. and more than 270,000 flight hours. As a mature platform, the aircraft has been proven in combat in theatres of operations like the Middle East and the Eastern Flank in Europe, with interoperability, mission success and availability rates as highlights of its performance.
Airbus has been a leading industrial player in Canada's aerospace sector for almost 40 years. The company employs over 4,000 people locally and sources approximately CAD $2 billion from Canadian companies.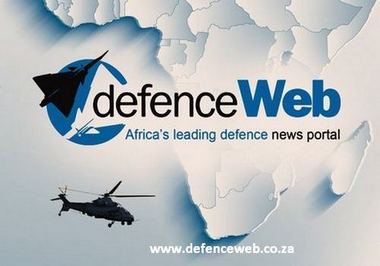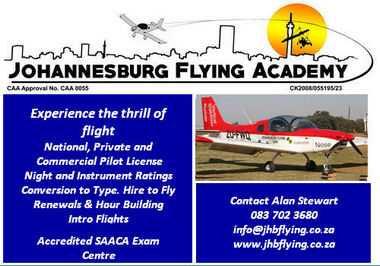 U.S. AIR FORCE AND ARCHER ENTER INTO CONTRACTS WORTH UP TO $142 MILLION REPRESENTING LANDMARK INVESTMENT IN EVTOL TECHNOLOGY BY U.S. MILITARY

Archer Aviation Inc. (NYSE: ACHR), a leader in electric vertical take-off and landing (eVTOL) aircraft, today announced that it has significantly expanded its partnership with the DoD by signing new contracts with the U.S. Air Force with a total value of up to $142 million.

The new contracts signal the U.S. military's recognition of the transformative potential Archer's innovative eVTOL aircraft brings to our country's Armed Forces. This new execution phase of the partnership includes the delivery of up to six of Archer's Midnight aircraft to the Air Force, the sharing of additional flight test data and certification related test reports, pilot training, and the development of maintenance and repair operations. As a result of these contracts, Archer will create and provide innovative capabilities that will strengthen the national defence of the United States of America.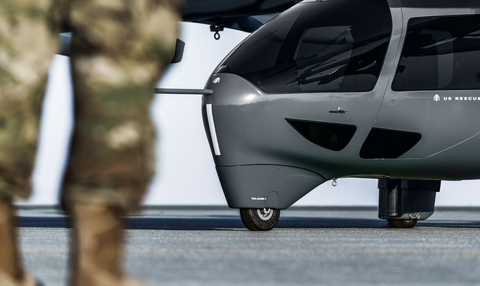 Archer has been partnering with the DoD since 2021 on a series of projects through the U.S. Air Force's AFWERX program with the goal of helping the AFWERX Agility Prime program assess the transformational potential of the vertical flight market and eVTOL technologies for DoD purposes. Now, with Archer recently completing the manufacturing of its first Midnight aircraft, the DoD recognizes that with its vertical take-off and landing capabilities, target payload of approximately 1,000lbs, proprietary electric powertrain system, and low noise profile, Archer's aircraft represents a potential paradigm shift in military aviation and operations. These aircraft hold the promise of enhancing rapid response, agility, and operational effectiveness across a wide range of mission profiles, from personnel transport and logistics support to rescue operations and more. Archer's Midnight aircraft are expected to provide a much safer and quieter alternative to helicopters while being more cost-effective for the U.S. military to transport, operate and maintain in the field.

"This historic agreement reflects the steadfast commitment by our Armed Forces to embrace the cutting-edge technology our eVTOL aircraft offer," said Adam Goldstein, Archer's Founder and CEO. "It's clear that the development and commercialization of eVTOL technology continues to remain a national priority. We look forward to working closely with the U.S. Department of Defence and the U.S. Air Force to integrate Midnight into their operational fleet with a focus on transport, logistics and rescue operations."

"It is our mission to ensure the U.S. continues to lead the world in developing and deploying emerging aerospace technology," said Colonel Tom Meagher, the lead for AFWERX Agility Prime programs. "eVTOL aircraft represent the cusp of the third revolution in aerospace, and these aircraft and their descendants will drive advances in capabilities and efficiency. Our contracts with Archer Aviation provide the U.S. Department of Défense and U.S. Air Force the opportunity to play a role in ensuring from the onset, and as the technology evolves, that we unlock the many benefits these aircraft have to offer the U.S. military."

"As a retired senior military leader who was responsible for U.S. forces, operations and activities throughout the continent of Africa, I'm thrilled with this agreement and its potential impact on the capabilities of our Armed Forces," said Retired 4-Star General and Archer Government Services Advisory Board Member, Steve Townsend. "The United States has always been at the forefront of technological innovation, and this partnership demonstrates our nation's commitment to maintain that position. I commend the visionary leadership at DoD which led to this contract and Archer's dedication to pushing the boundaries of aviation technology."

This announcement comes on the heels of Archer announcing the formation of the company's Government Services Advisory Board in May. The goal of the advisory board is to allow Archer to more fully engage with U.S. government and public safety agencies to explore opportunities to commercialize its eVTOL aircraft. The members of this advisory board are assisting and facilitating Archer's direct engagement with appropriate government agencies and officials to advance both consideration and implementation of Archer's eVTOL aircraft and related technologies.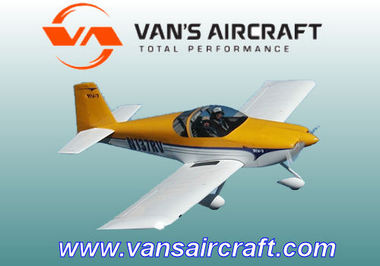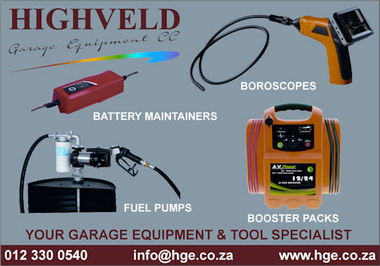 DAHER'S TOP-OF-THE-LINE TBM 960 TURBOPROP-POWERED AIRCRAFT REACHES ITS 80TH DELIVERY MILESTONE





The milestone TBM 960 was provided to a private owner, and the delivery comes just over a year after Daher formally launched the aircraft version in April 2022.

As a symbol of this success, Daher's TBM 960 demonstrator aircraft is displayed on the company's exhibit stand (Booth #387-392) during this week's EAA AirVenture fly-in at Oshkosh, Wisconsin's Wittman Regional Airport. The airplane has Daher's distinctive "Sirocco" paint scheme, which includes black mask highlighting around the cockpit windows.
"Owners and operators praise the TBM 960's outstanding flight experience and increased cabin comfort, as well as the enhanced efficiency and sustainability," explained Nicolas Chabbert, the Senior Vice President of Daher's Aircraft Division. "It takes the maximum advantage of today's technology to provide digital control for the engine and the propeller, extending into the digitally-controlled cabin."
The TBM 960 marks Daher's fifth evolution of its TBM 900-series aircraft family - with a combined total of 488 aircraft to date in the TBM 900, TBM 910, TBM 930, TBM 940 and TBM 960 versions. This surpasses the delivery totals for the two previous-generation TBM aircraft types, with 324 TBM 700s and 338 TBM 850s provided to customers during their production runs.
In the TBM 960's Model Year 2023 configuration, its Garmin G3000® integrated flight deck is further enhanced with updated software. Additionally, Daher's continued focus on ergonomics for operational safety and situational awareness includes a control yoke activation button for the Garmin Electronic Checklists, and a repositioning of the altimeter setting button.
Key features of the TBM 960 include the new PT6E-66XT turboprop engine - purpose-built by Pratt & Whitney Canada for this aircraft, and Hartzell Propeller's five-blade composite propeller with the Raptor™ lightweight hub. Both the engine and propeller system are linked to the TBM 960's dual-channel digital Engine and Propeller Electronic Control System (EPECS).
With EPECS, the PT6E-66XT engine's startup is fully automated after a single-switch activation. The cockpit's power lever becomes an e-throttle, using a single forward position from take-off to landing - with the EPECS optimizing powerplant performance throughout the flight envelope while reducing pilot workload by integrating all functions and protecting the engine's life.
The Hartzell propeller is fully integrated into the aircraft's propulsion system. It is specifically designed to reduce overall weight and improve the TBM 960's take-off distance, climb and cruise speed. Turning at 1,925 rpm during maximum power output, the propeller contributes to limiting noise and vibration. Its sound level during take-off is just 76.4 decibels, meeting the most stringent international noise standards.
In retaining the performance of Daher's TBM 900-series aircraft, the TBM 960's digital control enables the pilot to fly with more precise settings. At Daher's recommended cruise setting of 308 kts., the fuel consumption is only 57 U.S. gallons per hour - a 10 percent fuel economy compared to the maximum cruise setting for more sustainability.
Daher's use of digital power for the TBM 960 extends into the aircraft's Prestige cabin, featuring an all-new environmental control system produced by Enviro Systems Inc. Other enhancements include LED ambience strip lighting integrated into both sides of the overhead ceiling panel, and electronically-dimmable windows - all controlled by a Passenger Comfort Display (PCD). Other enhancements in the cabin's style and comfort are ergonomically enhanced seats, USB-A and USB-C power plugs, along with individual cupholders and headset hangers for each occupant.
The TBM 960 retains safety features that have contributed to the commercial success of Daher's previous high-end TBM version - the TBM 940. Notably, the G3000 integrated flight deck enables the TBM's e-copilot® functions: icing protection system; flight envelope monitoring through the Electronic Stability and Protection (ESP) and the Under-speed Protection (USP) systems; the Emergency Descent Mode (EDM) function; as well as the game-changing HomeSafe™ emergency autoland system. To date, Daher has delivered an overall total of 1,155 TBMs in the aircraft product line's 12 different versions.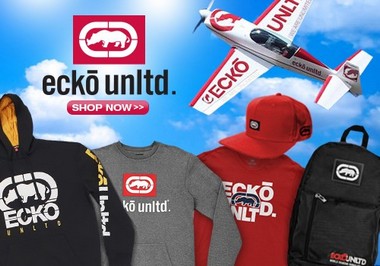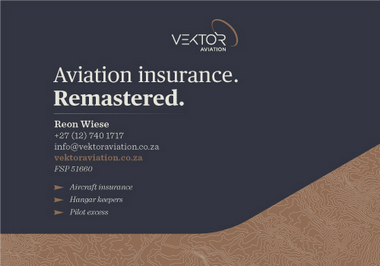 USA, near Stanly County Airport, Albemarle, NC: Following an inflight loss of engine power, the aircraft sustained substantial damage subsequent to impact with wooded terrain during an attempted return to the point of departure at Stanly County Airport (VUJ/KVUJ), Albemarle, North Carolina. One pilot was seriously injured and one of the two pilots onboard the single-engine airplane received minor injuries.
Canada, Belwood Lake, Centre Wellington, ON: A Quad City Challenger II equipped with wheels, took off from Guelph, Ontario for a local flight. While airborne, the pilot suddenly heard a loud noise emanating from the engine, which was followed by a loss of power. At that moment, the aircraft was flying over Lake Belwood, near Fergus, Ontario, at an altitude of approximately 900 feet AGL. Consequently, the pilot made a forced landing on the water. Shortly after touching down, the aircraft began to sink. The pilot egressed the aircraft and was later rescued by local residents. The pilot sustained only minor injuries and was taken to the hospital for evaluation.
Croatia, near Piket-Sinj Airfield, Sinj, Split-Dalmatia County: A Cessna F172M Skyhawk (Reims) lost power after take-off from Piket-Sinj Airfield (LDSS), Sinj, Split-Dalmatia County. The pilot tried to return but the wing got stuck in a tree when landed on a small meadow 200 meters from the runway. The two occupants did not survive.
Australia, Brentwood, Yorke Peninsula, SA: A Jabiru SP 2200 with two on board overturned, subsequent to impact with a horse during a take-off attempt from turf terrain at Brentwood, Yorke Peninsula, South Australia. One occupant was seriously injured and one of the two occupants onboard the airplane was not injured. The horse was killed.
USA, Lake Winnebago, WI: A North American AT-6D Texan crashed into Lake Winnebago, Wisconsin, five minutes after take-off from Oshkosh-Wittman Field (OSH/KOSH). Both occupants died and the aircraft was written off.
USA, Oshkosh-Wittman Field Oshkosh, WI: A RotorWay Exec 162F and an ELA Aviación ELA 10 Eclipse collided mid-air at Oshkosh-Wittman Field (OSH/KOSH), Oshkosh, Wisconsin. The RotorWay Exec 162F came down on airport terrain and the ELA Aviación ELA 10 Eclipse crashed on parked Mooney M20F N9391M that was written off. Both occupants died and the two occupants of the ELA Aviación ELA 10 Eclipse sustained serious injuries.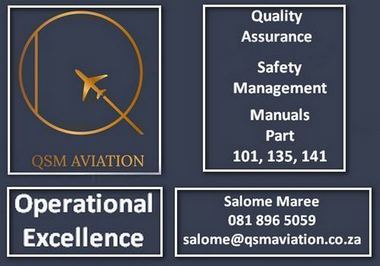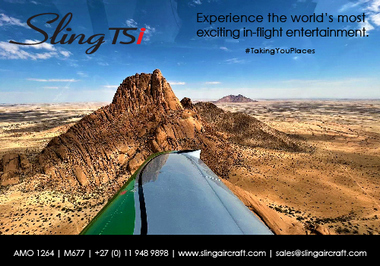 29 JULY 1959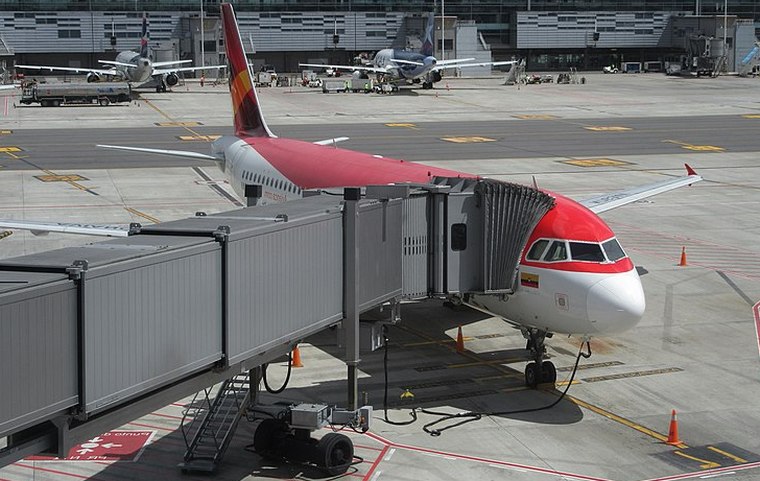 The first jetway in the U. S. is installed at the International Airport in San Francisco, California. Designed to protect passengers from the weather when they board or leave the jet plane, it is a powered telescopic or collapsible corridor that extends to the aircraft and connects the plane to the terminal.


A jet bridge (also termed jetway gangway is an enclosed, movable connector which most commonly extends from an airport terminal gate to an airplane allowing passengers to board and disembark without heading outside and being exposed to harsh weather.
Before the introduction of jet bridges, passengers normally boarded an aircraft by walking along the ground-level ramp and climbing a set of movable stairs, or airstairs on aircraft so equipped. Mobile staircases or "ramp stairs" are employed at many airports around the world, particularly smaller airports and terminals supporting low-cost carriers.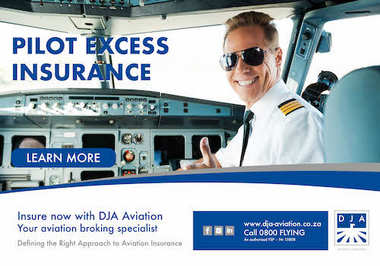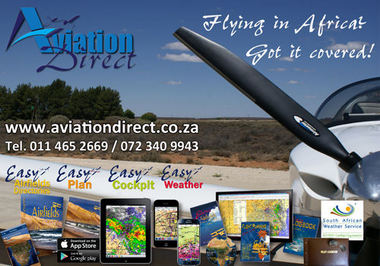 Heinie's RC Warbirds at Barnstormers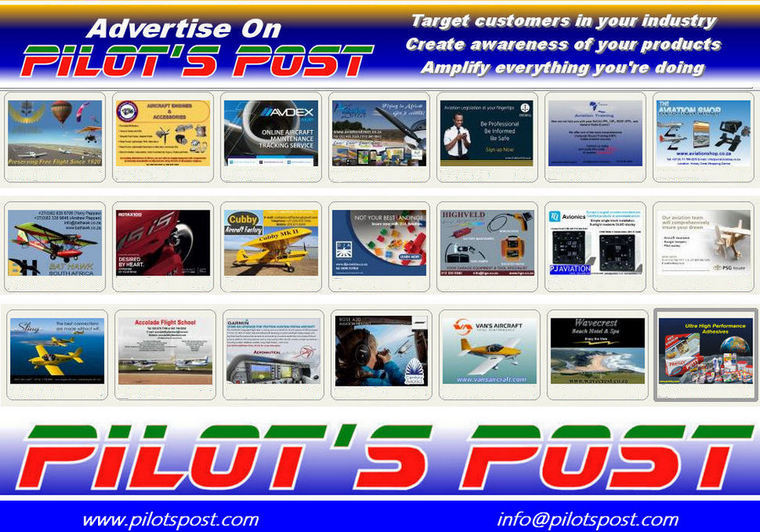 Google Banner Ad