Compiled by Willie Bodenstein



Google Banner Ad



THIS WEEK IN MIDWEEK UPDATE

SAAF to help ATNS with air traffic control amid staff shortage.
Van's RV fifty years and going stronger than ever.
2023 AirVenture Lindy awards announced.
India selects the Navy Rafale.
UAC has manufactured and delivered a batch of YAK-130 training and combat aircraft.
The first two Viper helicopters are in the Czech Republic.
Textron Aviation enhances passenger comfort with Coolview windows in Beechcraft King Air Turboprops.
UAC has manufactured and delivered a next batch of SU-35Ss to the Ministry of Defence.
DARPA kicks off design, fabrication for DRACO experimental NTR vehicle.
Worldwide incidents and accidents
This week in History - The first flying machine purchased and put into service by a government is the Wright Flyer.
Bonus Video - Heinie's RC Warbirds at Barnstormers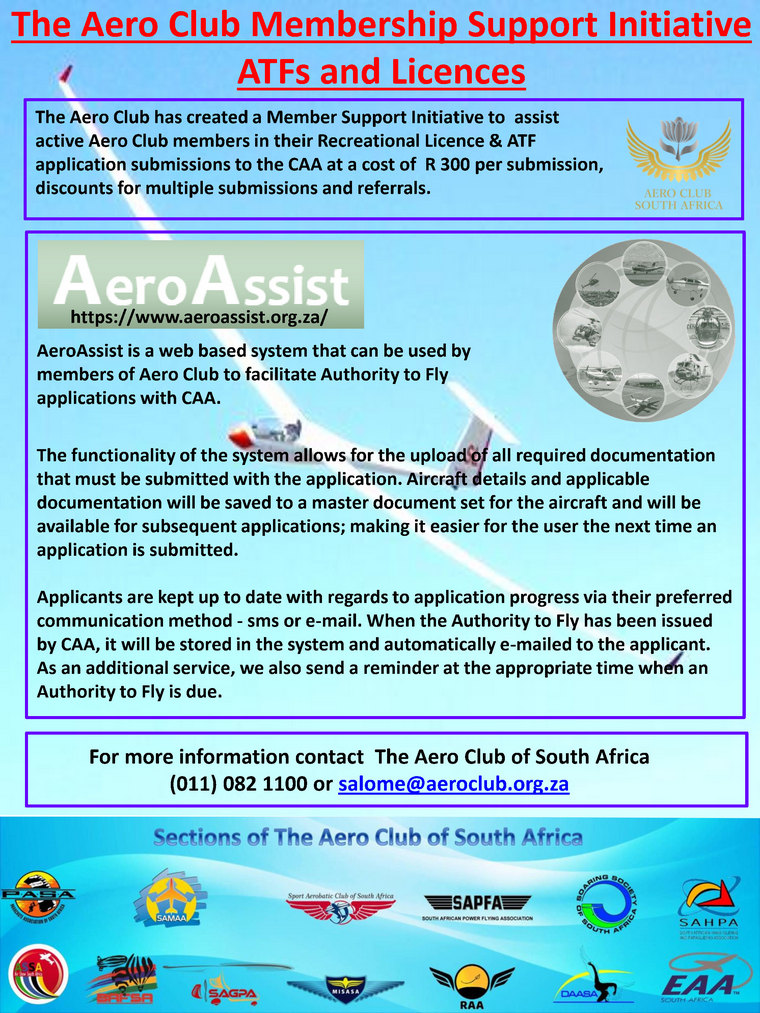 19
Sling Fly in Tedderfield, Breakfast Fly In.

19
Springs Annual Breakfast Fly In.

19
EAA Chapter 322 breakfast fly-in venue TBA. Contact Neil Bowden at E-mail: airadventuresa@gmail.com

19 & 20
SAC North-West Regionals Klerksdorp airfield. Contact Annie Boon at E-mail: info@anniesaviationcorner.com

19 & 20 August
SAPFA Speed Rally Groblersdal airfield. For more information contact David le Roux at E-mail: david@pilotinsure.co.za Cell: 073 338 5200




1
Children's Flight at Orient airfield, Magaliesberg. Contact Felix Gosher E-mail: felixgosher@gnmail.com Cell: 086 191 4603

2
EAA Chapter 322 monthly gathering Auditorium Rand Airport at 07.30 Contact Neil Bowden E-mail: airadventuresa@gmail.com for more information

2 & 3
Rand Airshow Contact Kevin van Zyl Tel: 011 827 8884 for more information

9
Virginia Durban airshow. Contact Brendan Horan E-mail: airshow@creativespacemedia.com Cell: 078 486 6888

9
Helicopter fly-in to Krugersdorp airfield. Contact David le Roux E-mail: David@pilotinsure.co.za

9 & 10
SAC World Advanced Aerobatic Championships training camp venue TBA Contact Annie Boon E-mail: info@anniesaviationcorner.com

16
Vans RV fly-in at Kitty Hawk. Contact Frank van Heerden E-mail: frankvh@mweb.co.za for more information

16 & 17
SAC Limpopo Regionals Phalaborwa airfield. Contact Annie Boon E-mail: info@anniesaviationcorner.com

30
Saldanha West Coast airshow. Contact Clive Coetzee E-mail: clivecoetzee@sun.ac.za Cell: 084 614 1675

30 to 7 October
Gliding Nationals at Potchefstroom - Carol Clifford bobcar@global.co.za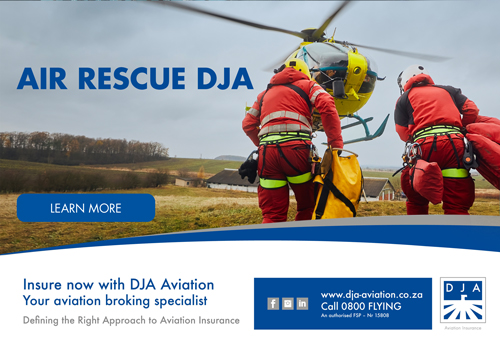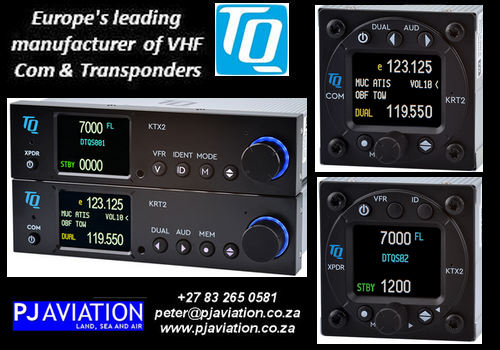 SAAF TO HELP ATNS WITH AIR TRAFFIC CONTROL AMID STAFF SHORTAGE
Dean Wingrin www.defenceweb.co.za


The South African Air Force (SAAF) is to deploy Air Traffic Controllers (ATC) to civilian airports around South Africa due to a staff shortage at the State-owned Air Traffic and Navigation Services (ATNS) company.


The Chief of the Air Force, Lieutenant General Wiseman Mbambo and the Chief Executive Officer of ATNS, Ms Nozipho Mdawe signed a Master Cooperation Agreement on 19 July. At the time, the SAAF's official magazine, Ad Astra, noted that the objective of the agreement was to formalise cooperation between the two entities.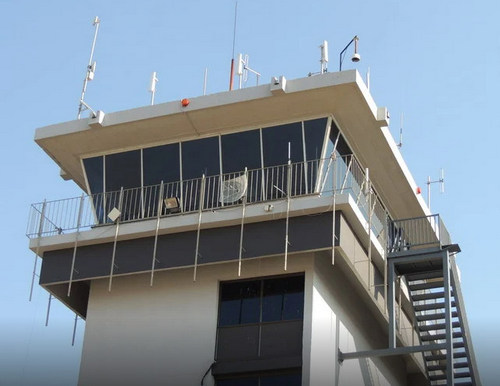 "Both entities are desirous to develop a meaningful cooperation with an integrated approach that will ensure that harmonization of safe, expeditious and efficient ATM (Air Traffic Management) solutions and associated services are fully explored," the magazine wrote.
An internal memorandum from SAAF headquarters to the Chief Air Traffic Control Officers of its air force bases, seen by defenceWeb, communicated the latest developments regarding the strategic cooperation agreement as well as the subsequent new staffing opportunities that will become available to selected SAAF ATC officers.
"One of the exciting new ventures of this cooperation initiative involves the sharing of human resources and human resource development responsibilities," the memorandum states. "As a result, a new ATNS/SAAF Joint HR Strategy is now in final stages of being accepted."
"The Joint Strategy aims to establish a collaborative arrangement between ATNS and the SAAF for the deployment of SAAF ATC Officers at various ATNS ATSUs (Air Traffic Services Units). This arrangement aims to address staffing constraints currently faced by ATNS while simultaneously providing valuable traffic exposure and experience to SAAF ATC personnel," the document explained.
Available positions include that of Aerodrome Control Officers (ATCO2) at Upington, Gqeberha (Port Elizabeth), King Shaka (Durban), Virginia (Durban), Rand (Germiston) and Bram Fischer (Bloemfontein) airports. Opportunities for Approach Control Officers (ATCO3) are at Polokwane and Kruger Mpumalanga airports.
In a briefing to the Parliamentary Transport Portfolio Committee in March this year, ATNS acknowledged that there was a 10% shortage of ATCs, particularly at Johannesburg International Airport, with staff loses of approximately 10% per year.
It takes between four to four and a half years to train a new controller. A new system that is expected to alleviate the current staff pressures is due to go online in late 2023. The South African Advanced Air Traffic System (SAAATS) is designed to automate many processes, with sixteen overseas ATCs due to arrive in the country this year to allow South African ATCs the time necessary to train on the new system.
ATNS had previously recruited contract ATCs from Ireland, Britain, Uruguay and other SADC countries. It would appear that these plans are insufficient. Many retired ATNS employees have also commented that ATNS has been reluctant to re-employ South African ATCs that want to return from overseas.
Whilst the SAAF has traditionally undertaken Air Traffic Management training in house at the Air Space Control School, it has also made use of the ATNS Aviation Training Academy. In recent years, some SAAF students have also received Air Traffic Management training in Cuba and Russia.
A current SAAF ATC officer told defenceWeb, on condition of anonymity, that the SAAF is "slightly overstaffed" with ATCs. "They are finding it difficult to (re)train the new guys that received training in Cuba and Russia, especially with the decline in SAAF flying countrywide," the officer added.
A recently retired ATC Specialist at ATNS remarked that it could "take very long" to get the newly deployed SAAF members operational: "Radar courses to be done, Area courses. Then the station training at a minimum of 200 hours per person, per position."
The requirement for additional training and civilian qualification of military members selected for placement at ATNS control centres is recognised by the SAAF. The memorandum clarifies that ATNS will undertake vocational assessments and any bridging training deemed necessary before validating and utilizing that member at an ATNS ATSU for at least two years.
The specific licencing and qualifications required by ATNS and "who bears responsibility (when something goes wrong)" are other questions asked by pilots and former ATNS employees.
The first ATNS intake is planned to take place as soon as October 2023. The members will be placed under the administrative control and support of the nearest military base but will work within ATNS control environments on a daily basis. These members would also not be able to undertake any military courses or be available for military deployments.
ATNS provides air traffic, navigation, training and associated services within South Africa and a large part of the Southern Indian and Atlantic Ocean, comprising approximately 6% of the world's airspace. ATNS operates from nine State-owned airports and 12 other aerodromes nationally.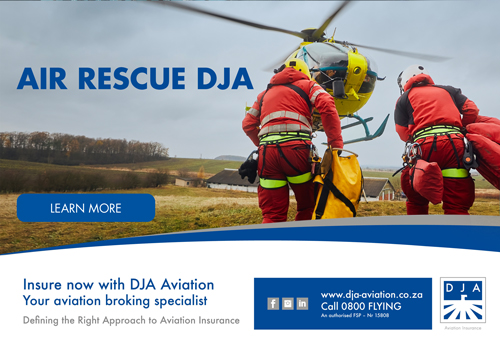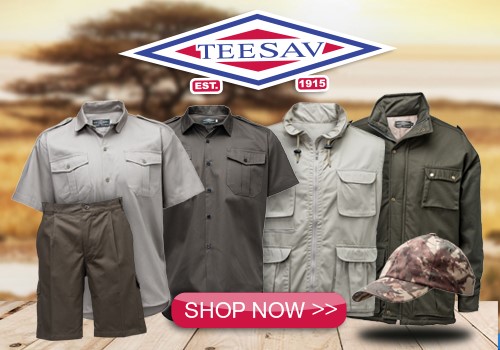 VAN'S RV FIFTY YEARS AND GOING STRONGER THAN EVER




As of today, 11,259 RV aircraft have been completed and flown!
We learn of flying RVs in several different ways, and we can only add your RV to our counter if you let us know it's flown! Ideally, a builder will use the form linked from this page to send us the story and a photo/video or two or three of his or her personal "RV grin."
Sometimes they call us on the phone, which is great but doesn't actually provide us with anything to publish on the web. Other times we find out incidentally; for example, when a customer calls to order new tires and we wonder why someone who is still building (as far as we know) would need them. Or, we may discover a first flight announcement on an RV web forum or other online venue. On yet other occasions, we learn of a new batch of flying RVs from "RV factories" overseas, but without the individual owner details.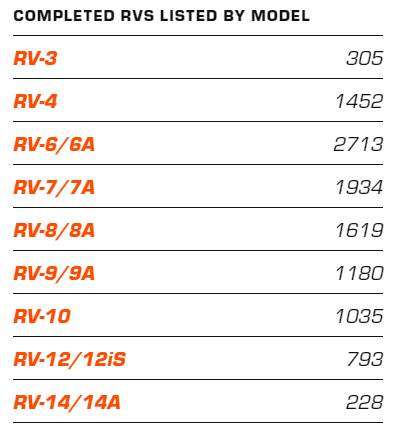 We'd like to see more RV grins here, so please submit your first-flight story and pictures of your new "baby," or we (and the rest of the world) may never know of your success!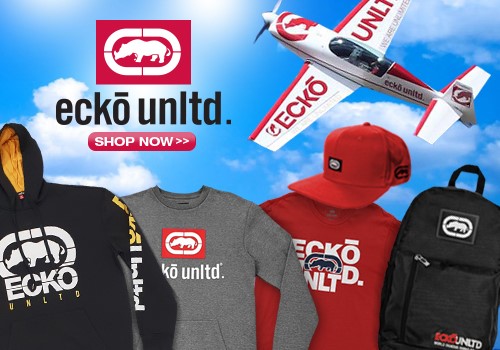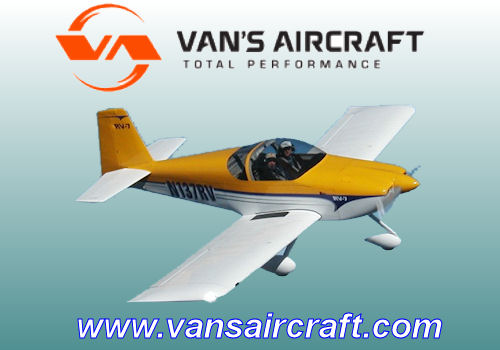 2023 AIRVENTURE LINDY AWARDS ANNOUNCED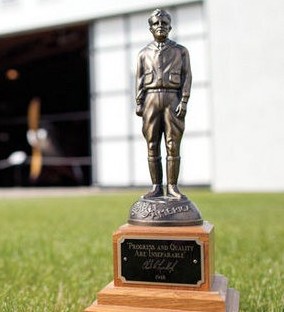 Hundreds of gorgeous, striking airplanes arrive at EAA AirVenture Oshkosh each and every year in hopes of winning a Lindy Award. Few aircraft, in comparison to the field, come away with any sort of award. Fewer still come away with a Lindy.
Awards was given out across six categories: Homebuilt, Warbirds, Vintage, Rotorcraft, Ultralights, and Seaplanes. Entrants can be considered for only one category in a given year and are not eligible for the same or any lower-tier awards if they have won in the past.
Looks are considered in award judging, but the quality of craftsmanship inherent in the aircraft is a crucial factor as well. Careful construction and/or restoration as well as tireless maintenance, is essential in winning a Lindy.
With all of that said, congratulations to all the 2023 award winners!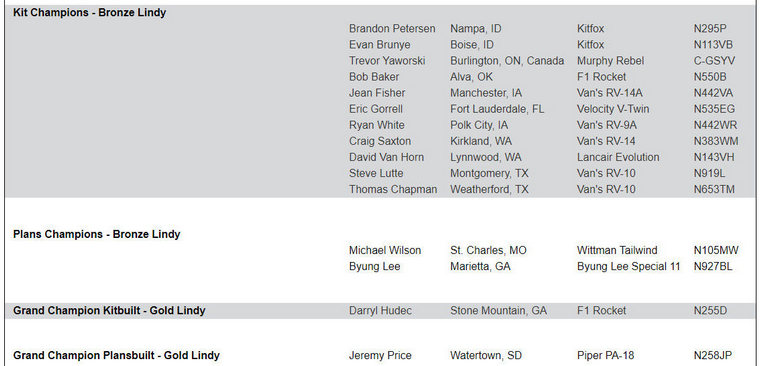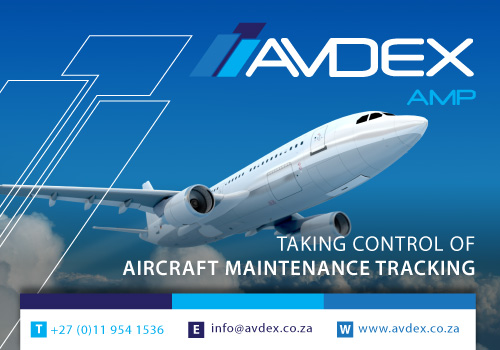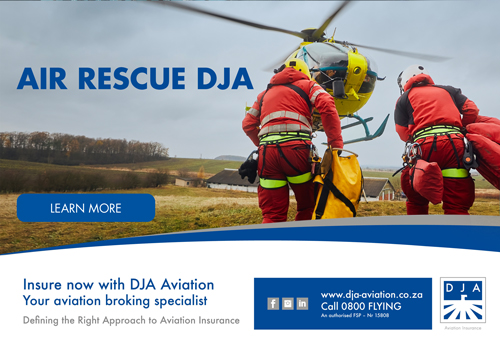 INDIA SELECTS THE NAVY RAFALE

The Indian Government announced the selection of the Navy Rafale to equip the Indian Navy with a latest-generation fighter.


Following an international competition launched by the Indian authorities, this decision comes after a successful trial campaign held in India, during which the Navy Rafale demonstrated that it fully met the Indian Navy's operational requirements and was perfectly suited to the specificities of its aircraft carrier.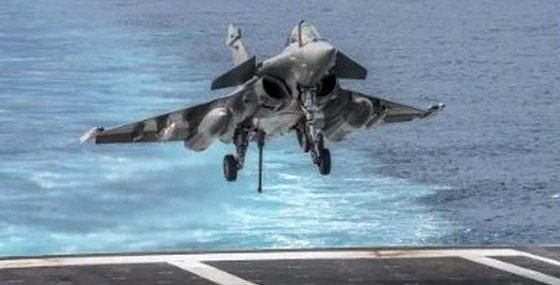 The Indian Navy's 26 Rafale will eventually join the 36 Rafale already in service, which are giving full satisfaction to the Indian Air Force, making India the first country to make the same military choice as France by operating both versions of the aircraft to help consolidate its superiority in the air and on the seas and guarantee its sovereignty.
This selection confirms the excellence of the Rafale, the exceptional quality of the link between Dassault Aviation and the Indian Forces, and the importance of the strategic relationship between India and France.
"As we celebrate the 70th anniversary of our partnership with the Indian Forces, I would like to thank the Indian authorities for this new mark of confidence and pledge, on behalf of Dassault Aviation, that we will fully meet the Indian Navy's expectations with the Rafale", said Eric Trappier, Chairman and CEO of Dassault Aviation.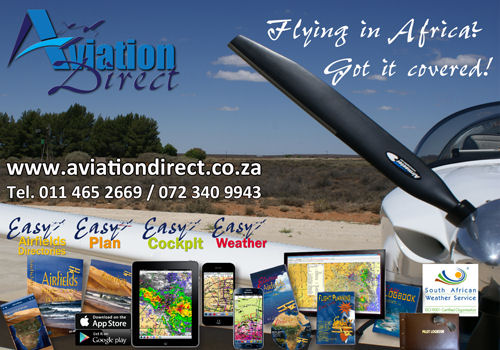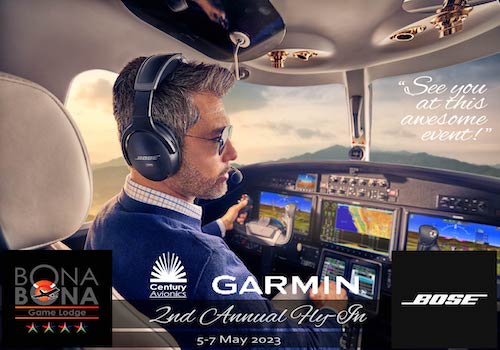 UAC HAS MANUFACTURED AND DELIVERED A BATCH OF YAK-130 TRAINING AND COMBAT AIRCRAFT

Irkutsk-based aircraft factory as part of United Aircraft Corporation has delivered a batch of Yak-130 training and combat aircraft.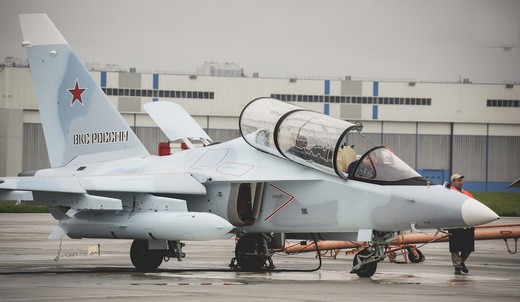 Yak-130 training and combat aircraft designed by Yakovlev Design Bureau as part of Irkut Corporation has been chosen as base aircraft for primary and advanced training of the Russian Aerospace Force pilots. It ensures advanced level training of 4+ and 5 generation combat aircraft pilots. The Yak-130 is the main component of the training system, which includes the integrated live monitoring and recording system, computer-based training, flight and task specific simulators.
"Irkutsk aircraft factory fulfils its obligations within the state defence procurement program. The aircraft are manufactured in accordance with the established schedule. Next batches of aircraft are currently in the manufacturing process and are to be supplied next year," said Yury Slyusar, General Director of United Aircraft Corporation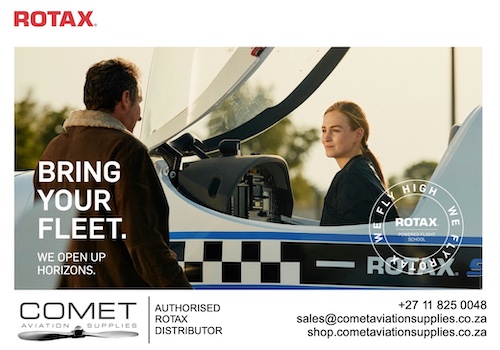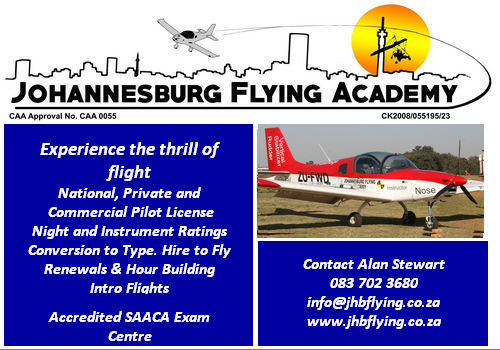 THE FIRST TWO VIPER HELICOPTERS ARE IN THE CZECH REPUBLIC

The 22nd Air Force Base received the first two American AH-1Z Viper attack helicopters shortly before noon today. They arrived in a giant C-17 Globemaster cargo plane. By mid-September, the Vicar base will receive four more machines: two Vipers and the first two UH-1Y Venoms.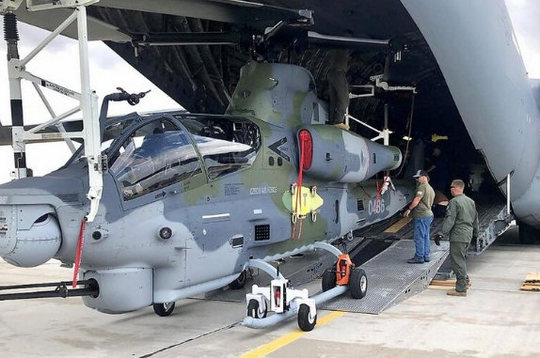 "Delivery of the first American helicopters is a significant moment for the modernization of the military, it moves the helicopter air force into the 21st century. In this way, we are getting rid of our dependence on Russian technology and switching to a modern Western platform supplied by an important ally," said Defence Minister Jana Cernochová.
A large group of American specialists also arrived in the Czech Republic with two helicopters, who, together with their Czech colleagues, will assemble the helicopters, put them into operation and, so-called, fly them in the next two weeks. Together, they will also carry out certification on the machines. During August, a mobile training team (MTT - Mobile Training Team) will arrive from the USA, which will start training air personnel of the 22nd Helicopter Air Force Base on September 1. The official presentation of the helicopters will take place in Námešte on August 17 with the participation of the Minister of defence, the Chief of the General Staff and other representatives of the department and the army.
The intergovernmental agreement for the purchase of 12 new helicopters of the H-1 system was signed in 2019 by then Minister of defence Lubomír Metnar. The Czech Republic will receive another eight modernized ones from the USA for free as an award for helping Ukraine. The Czech army will thus have a total of 10 UH-1Y Venom machines and the same number of AH-1Z Viper at its disposal.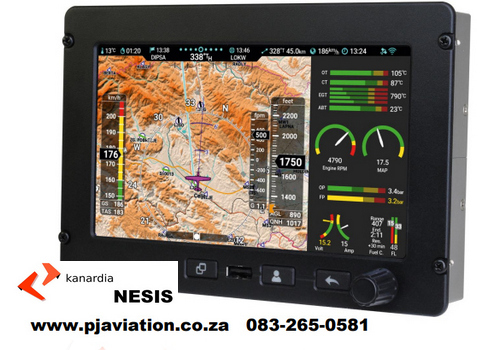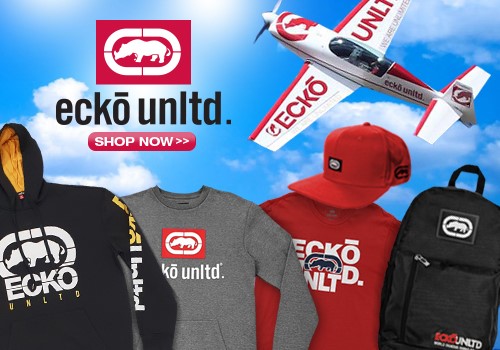 TEXTRON AVIATION ENHANCES PASSENGER COMFORT WITH COOLVIEW WINDOWS IN BEECHCRAFT KING AIR TURBOPROPS.

Textron Aviation today announced a noteworthy upgrade for its Beechcraft King Air 260 and 360 turboprops with the introduction of new CoolView® windows to minimize heat transfer into the cabin on the ramp and offer an unprecedented level of passenger comfort and cabin cooling. Beginning in early 2024, all new King Air aircraft will be first in the category to be equipped with CoolView windows manufactured by Lee Aerospace.

The introduction of CoolView windows reflects Textron Aviation's commitment to innovative solutions that enhance the flying experience for both pilots and passengers. According to Lee Aerospace's independent testing, the addition of a thin metallic inner layer, allows the windows to significantly reduce the amount of infrared light entering the cabin, ensuring a cooler and more comfortable environment during ramp operations.

"At Textron Aviation, we're committed to incorporating the latest technology and customer feedback into our aircraft to deliver the best customer experience for owners, pilots and passengers," said Lannie O'Bannion, senior vice president, Sales & Flight Operations. "The inclusion of CoolView windows in the Beechcraft King Air turboprops is a testament to our commitment to passenger comfort and our responsiveness to their ideas."
The CoolView windows also feature a frost pane with an integrated window tint. This advanced design enhances visibility while reducing unwanted sunlight and glare, creating a pleasant and visually appealing cabin atmosphere for passengers and crew. The frost pane also helps reduce or eliminate unwanted ice buildup during long flights.
Combined with Textron Aviation's standard Electric Air Conditioning System with Ground Cooling in the King Air 360, the CoolView windows will help provide customers with a cool and comfortable cabin environment, even in challenging ramp conditions.
The CoolView windows are also now available as an aftermarket upgrade for Beechcraft King Air turboprops at Textron Aviation Service Centres or for purchase exclusively from Textron Aviation's parts website.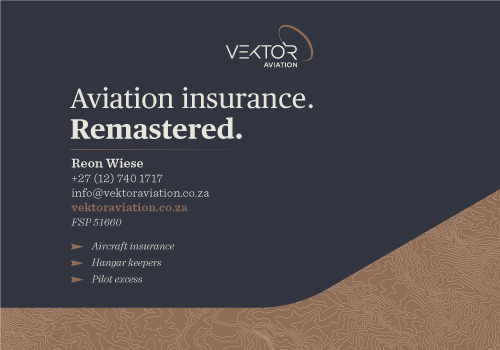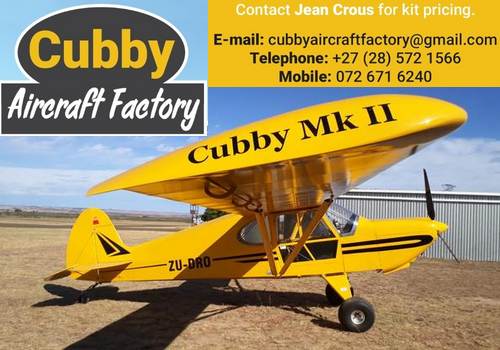 UAC HAS MANUFACTURED AND DELIVERED A NEXT BATCH OF SU-35SS TO THE MINISTRY OF DEFENCE

Komsomolsk-on-Amur Aircraft Plant named after Yury Gagarin (KoAAP), United Aircraft Corporation, has manufactured and delivered a second batch of new Su-35S multirole fighters to the Ministry of Defence of the Russian Federation according to the current year program.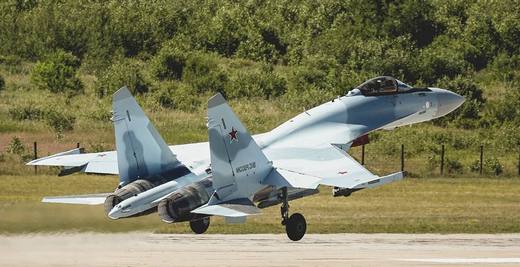 Su-35S 4++ generation multirole fighters have passed a ground and flight test cycle in various operating conditions and flown to their duty location.
The Su-35 is designed to seize control of airspace, destroy ground and surface targets in day and night time in favourable and severe weather conditions at long distances from the home airfield and is a transition to the fifth-generation aircraft.
The aircraft features high in-flight, altitude-airspeed and manoeuvring performance, long-range navigation and weapon-aiming systems, up-to-date communications and high-rate data exchange system to ensure communication between the fighter and ground command facilities and also between fighters; powerful long-range precision-guided air-to-air and air-to-surface armament, and high-performance electronic counter measures system. Propulsion based on new thrust vectoring engines with digital control system provides considerable improvement of flight and manoeuvring performance.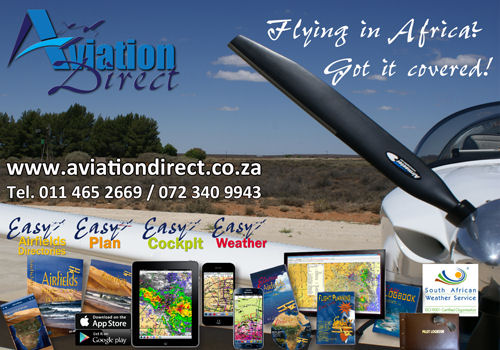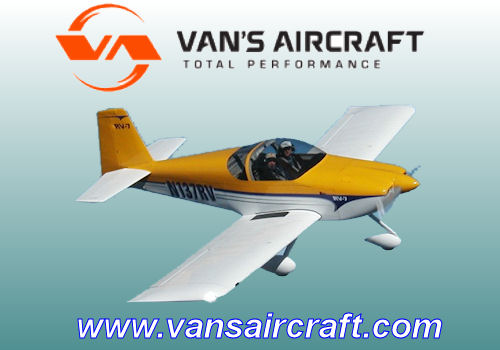 DARPA KICKS OFF DESIGN, FABRICATION FOR DRACO EXPERIMENTAL NTR VEHICLE.

DARPA, in collaboration with NASA, is advancing toward the goal of the world's first in-orbit demonstration of a nuclear thermal rocket (NTR) engine via DRACO, the Demonstration Rocket for Agile Cislunar Operations. DARPA has finalized an agreement with Lockheed Martin for the company to begin work on the fabrication and design of the experimental NTR vehicle (X-NTRV) and its engine.

"The DRACO program aims to give the nation leap-ahead propulsion capability," said Dr. Tabitha Dodson, program manager for the effort. "An NTR achieves high thrust similar to in-space chemical propulsion but is two-to-three-times more efficient. With a successful demonstration, we could significantly advance humanity's means for going faster and farther in space and pave the way for the future deployment for all fission-based nuclear space technologies."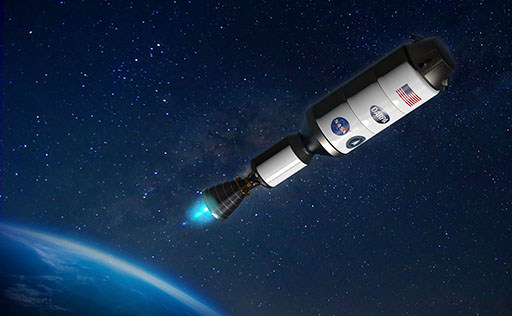 In January, DARPA and NASA signed an agreement to collaborate on the NTR engine, with a focus on more efficiently and quickly transporting material through the cislunar domain and eventually, people to Mars.
The DRACO program takes advantage of the nation's early investments in nuclear thermal technology via the previous Nuclear Engine for Rocket Vehicle Applications (NERVA) program, but with a new fuel option that presents fewer logistical hurdles. DARPA is using high-assay low-enriched uranium (HALEU) fuel, made possible via National Security Presidential Memorandum 20 (NSPM-20), which updated U.S. policy for the launch of space nuclear power and propulsion. As an additional safety measure, DARPA will engineer the system so that the engine's fission reactor will stay turned off until it reaches its designated orbit.
The U.S. Space Force will provide the launch vehicle that will take the X-NTRV into space in 2027. The Department of Energy will provide HALEU metal, to be processed into fuel by the performer. BWX Technologies (BWXT), one of Lockheed Martin's partners in the effort, will develop the nuclear reactor and fabricate the HALEU fuel.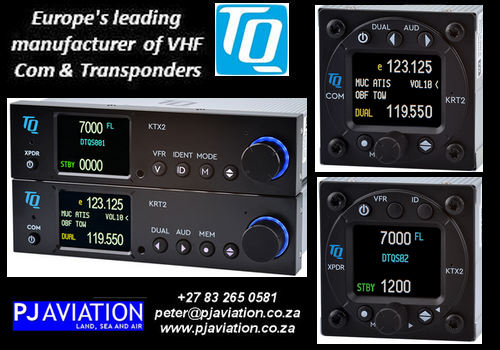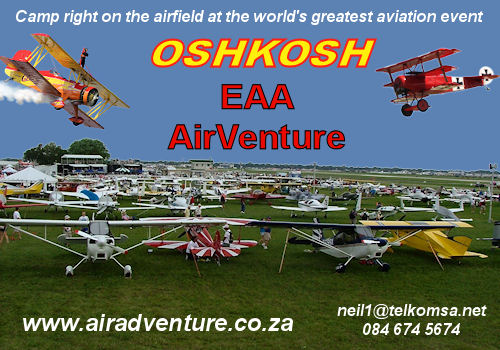 Norway, Lyngdal, Agder County: An EDRA Super Petrel 100 amphibious aircraft crashed at Dalekniben, after being in the air for some time after take-off from Farsund Lista Airport (FAN/ENLI), Lyngdal, Norway. The two occupants survived the crash and one was taken to hospital. It turned out that the plane had been stolen and was missing from a hangar at the airport. The two occupants are suspected of being intoxicated and are known by the police from before.
Brazil, Raposa, MA: A Cessna 172P Skyhawk crashed into a wall and trees while on approach to Raposa-Clube de Aviação Ultraleve Airfield, Maranhão, Brazil. Both occupants were injured. The airworthiness certificate of the aircraft had been cancelled in May 2017.
USA, Oshkosh-Wittman Field, Oshkosh: While performing manoeuvres during the EAA AirVenture Oshkosh airshow a large piece of canopy glass broke off the MiG-23. The aircraft landed safely shortly after.
Australia, Caboolture Airfield, QLD: A Jabiru J430, VH-EDJ, and a Piper PA-25-235, VH-SPA, collided at Caboolture Airfield, Queensland. During landing on runway 06, the Piper PA-25 collided with the Jabiru 430 conducting circuit operations on runway 11. Both aircraft were substantially damaged and the two crew members of the Jabiru sustained fatal injuries. The ATSB investigation is continuing.
USA, near Kaolin Field Airport, Sandersville, GA: An experimental Velocity V-Twin, kit built by Daniel J. Mesnard, suffered an engine failure after take-off from Kaolin Field Airport (KOKZ), Sandersville, Georgia. The pilot tried to return but crashed in a boggy area adjacent to the airport. Both occupants were seriously injured airlifted to separate hospitals. The passenger died two days later and the aircraft was written off. Washington County Sheriff's office: "Deputies said the plane had taken off from the airport, then had trouble a quarter mile away. The pilot tried to make it back to the runway, but the plane went down in a wooded/marshy area around half a mile off the roadway."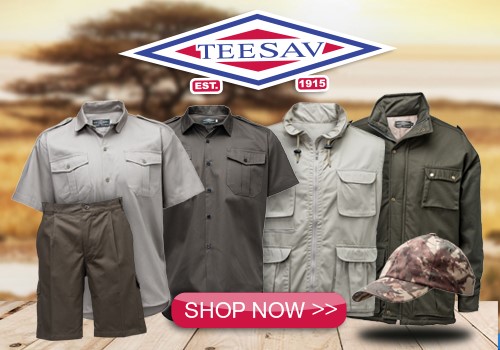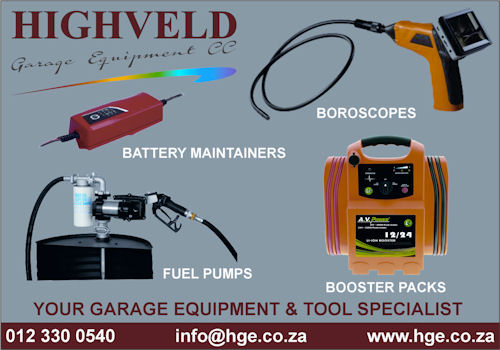 2 AUGUST 1909

The first flying machine purchased and put into service by a government is the Wright Flyer.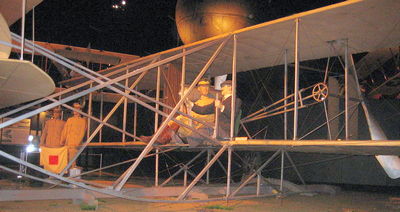 The 1909 Military Flyer was a one-of-a-kind Model A built by the Wright Brothers. With wings shortened two feet, higher skid undercarriage and the same engine salvaged from the 1908 Wright Military Flyer wrecked at Fort Myer, it differed from the standard Wright A in size and had a faster speed.
The aircraft was demonstrated at Fort Myer, Virginia, beginning 28 June 1909 for the Aeronautical Division of the U.S. Army Signal Corps, which offered a contract of $25,000 ($814,259 in 2022 dollars) for an aircraft capable of flying at 40 miles per hour (64 km/h), with two people on board, and a distance of 125 miles (201 km). After rigorous trials the Signal Corps accepted the airplane as "Signal Corps (S.C.) No. 1", 2 August 1909 and paid the brothers $30,000 ($977,111 in 2022 US dollars).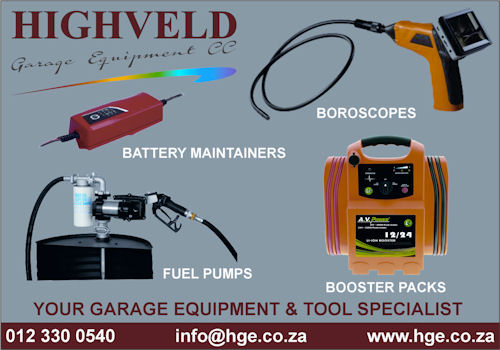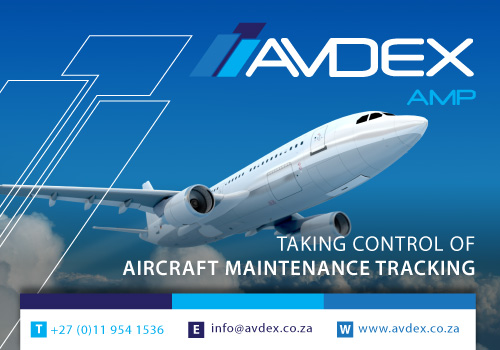 Heinie's RC Warbirds at Barnstormers


Google Banner Ad