Compiled by Willie Bodenstein

Gbanner

Google Banner Ad




This Week in Airlines, Airports and Airliners

Six tips that USA TSA officers want to share.

FAA refers more unruly passenger cases to FBI.

IATA - Air Cargo contraction eases in June.

SAA deepens footprint in USA and Canada.

Air Mauritius confirms the order of three additional Airbus A350-900 aircraft.

Ethiopian recognizes travel agencies.

TSA, BOI officials salute role working canines play in transportation security operations on National Work Like a Dog Day.

Turkish Airlines finished the second quarter of the year with 635 million USD Net Profit with strong recovery on international demand.

Worldwide incidents and accidents.

Bonus Video - The Legendary Douglas DC3 Dakota.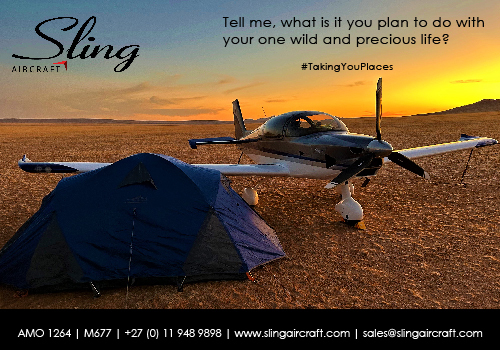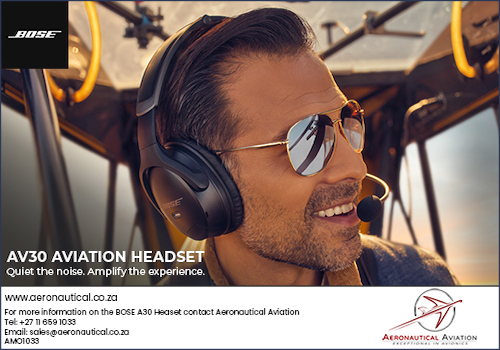 SIX TIPS THAT USA TSA OFFICERS WANT TO SHARE


TSA officers have an insider's view of what results in a smooth security screening process and what slows down the process. They are so keenly attuned to security operations and the everyday ebb and flow at a security checkpoint that they have identified a few things that they never do when they are passengers. Here are their six favourite tips and six things that they never do when they're flying.


When purchasing a ticket online, enter your full name as it appears on your ID. Do not enter your nick-name, even if it's what your besties use. The name on your boarding pass should match the name on your ID.
Enroll in TSA PreCheck®. It is hands-down the best way to travel through a security checkpoint because you can leave on your shoes, belt, light outerwear jacket. It's typically the lane with travellers who are most familiar with the screening process and so the lane moves quickly.
Children ages 17 and under who are traveling on their parent's reservation can go through the TSA PreCheck lane with their parent.
Download the free myTSA app. The app has a handy "What can I bring?" feature that will let you know where to pack an item. It will let you know the estimated wait time at a checkpoint. It lets you know if there are flight delays at your airport; and it will let you know when the TSA PreCheck lane is open.
Wear shoes that are easy to remove and put back on. Shoes or that lace up your calf will slow you down. Slip-on shoes are best. And do yourself a Favor, wear socks!
If you find yourself in a checkpoint line, use that time wisely. Remove all items from your pockets and place them into your carry-on bag. Empty your pockets completely. That means everything, even non-metallic items from tissues to breath mints. This helps avoid pat-downs. We know that travellers don't like to receive pat-downs. TSA officers aren't too keen on needing to conduct pat-downs either.
TSA PHOTOPlace your mobile phone inside your carry-on bag at the checkpoint. Don't put it in a bin where other people have placed their shoes. You don't want to put your phone in a bin and then hold it up to your face. Yuck.
Six things TSA officers never do when they are flying
Do not joke about having an explosive device or claim that you've got a bomb with you. The next thing you know, you'll be having a very serious conversation with a local police officer and you may not make your flight.
Never put your pet or child through the checkpoint X-ray unit. (Yes, it happens.) No need to expose them to X-rays. Remove your pet from its carry-on case and remove your child from its carrier. Carry them through the metal detector.
Never bring your firearm to a security checkpoint. If you want to travel with your gun, the proper way to pack it is unloaded inside a locked hard-sided case and declared at your airline counter for the gun case to be transported in the belly of the aircraft.
Never use your mouth as an extra hand. Your ID is handled by others and goes into a credential reader along with thousands of other IDs. Then you put it into your mouth while you fidget with your phone? Gross.
Never place small items directly onto the X-ray belt. Phones, keys, boarding passes and anything else that is small will likely fall between the conveyor belt's rollers and can be difficult (or impossible) to retrieve. Instead, place these smaller items into a bowl, bin, or better yet-into your carry-on bag.
Never bring a bottle of water to a security checkpoint, however you can bring an empty water bottle or reusable insulated container with you and then fill it up on the secure side of the checkpoint. It's a great way to refill it with fresh water, help the environment and save a few bucks by not having to purchase it in the airport.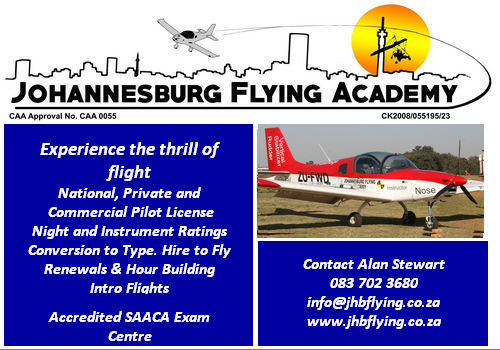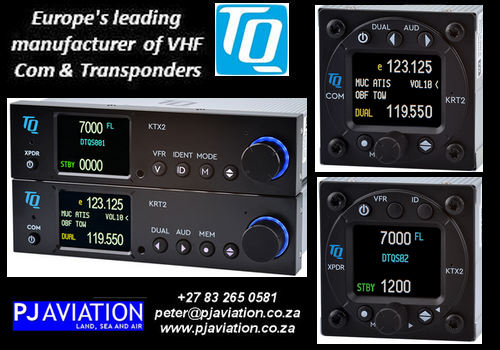 FAA REFERS MORE UNRULY PASSENGER CASES TO FBI


The Federal Aviation Administration has referred 22 more unruly passenger cases to the Federal Bureau of Investigation for criminal prosecution review. The additional cases during the second quarter bring the total to 39 for 2023.


"Unruly behaviour poses serious safety concerns for passengers and crew alike, which is why we are addressing this issue aggressively," said U.S. Transportation Secretary Pete Buttigieg. "If you act out on an airplane, you can face criminal prosecution and fines up to $37,000 per violation." 
The new referrals include the following incidents: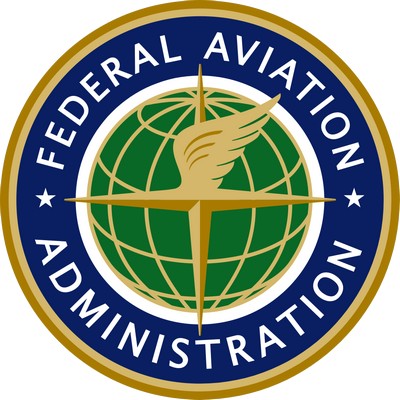 April 2023: Yelled, cursed, threw objects at passengers and had to be restrained in cuffs.
April 2023: Exhibited erratic behaviour, threat of physical assault and refused to remain seated.
March 2023: Physical assault and approached the cockpit as if they were going to enter.
March 2023: Smoked in the aircraft lavatory.
March 2023: Exhibited erratic behaviour and had to be restrained in cuffs.
Feb. 2023: Physically assaulted another and vaped during flight.
Feb. 2023: Passenger attempted to breach the cockpit.
Jan. 2023: Sexual misconduct directed toward flight attendants.
Jan. 2023: Assaulted a flight attendant.
Jan. 2023: Refused to remain seated, exhibited disruptive and erratic behaviour.
Jan. 2023: Physically assaulted another passenger.
Jan. 2023: Sexually assaulted a female passenger.
Jan. 2023: Sexually assaulted a female passenger.
Nov. 2022: Assaulted another passenger.
Oct. 2022: Airdropped a bomb threat to other passengers.
July 2022: First of two passengers that caused a disturbance and physically assaulted another passenger.
July 2022: Second of two passengers that caused a disturbance and physically assaulted another passenger.
July 2022: Physically assaulted another passenger.
July 2022: Sexually/physically assaulted an unaccompanied minor.
June 2022: Physically assaulted another passenger and consumed their own alcohol on board the aircraft.
Jan. 2022: Physically assaulted another passenger and damaged personal effects.
Dec. 2021: Made terroristic threats, assaulted a flight attendant and smoked on the aircraft.
The FAA has referred more than 270 of the most serious cases to the FBI since late 2021 under a partnership aimed at ensuring unruly airline passengers face criminal prosecution when warranted.
The rate of unruly passenger incidents has dropped by over 80 percent since record-highs in early 2021 but unacceptable behaviour continues to occur.
The FAA pursues legal enforcement action against any passenger who assaults, threatens, intimidates, or interferes with airline crewmembers, and can propose civil penalties up to $37,000 per violation. Detailed current data on these incidents is available on our unruly passenger website.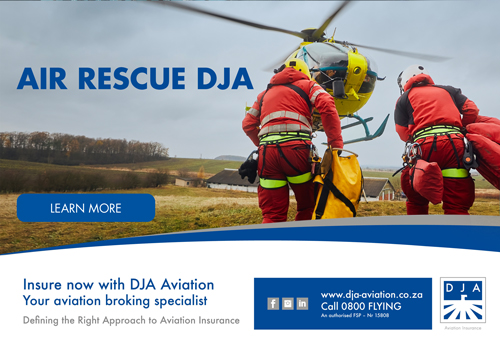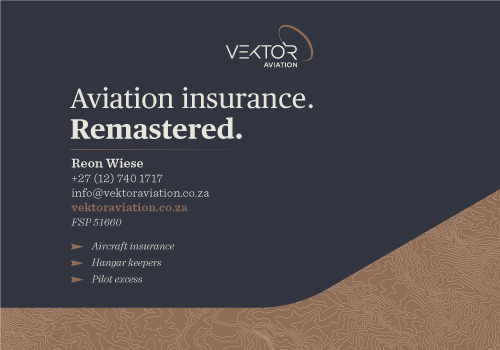 AIR CARGO CONTRACTION EASES IN JUNE


The International Air Transport Association (IATA) released data for June 2023 global air cargo markets showing the smallest year-over-year contraction in demand since February 2022.



Global demand, measured in cargo tonne-kilometres (CTKs), fell 3.4% in June compared to June 2022 (-3.7% for international operations). For the half year, demand slid 8.1% compared to the January-June period of 2022 (-8.7% for international operations). However, demand in June was only 2.4% below June 2019 levels (pre-pandemic).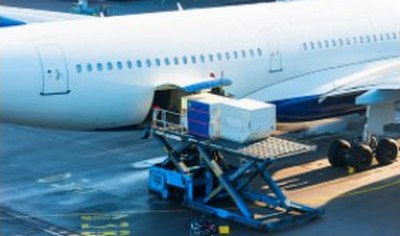 Capacity, as measured by available cargo tonne-kilometres (ACTKs), rose 9.7% compared to June 2022, which was a slower rate compared to the double-digit growth recorded between March and May. This reflects strategic capacity adjustments airlines are making amid a weakened demand environment. Capacity for the first half of 2023 was up 9.9% compared to a year ago. Capacity is now 3.7% above June 2019 (pre-pandemic) levels.
Key factors influencing air cargo demand include:
In June, both manufacturing output Purchasing Managers Index or PMI (49.2) and new export orders PMI (47.1) were below the critical threshold represented by the 50 mark, indicating a decline in global manufacturing production and exports.
Global cross-border trade decreased by 2.4% year-over-year in May, reflecting the cooling demand environment and challenging macroeconomic conditions. The difference between the annual growth rates of air cargo and the global goods trade narrowed to -2.6 percentage points in May, representing the smallest gap since January 2022.
However, the gap still suggests that air cargo continues to suffer more than container cargo from the slowdown in global trade.
"We remain hopeful that the difficult trading conditions for air cargo will moderate as inflation eases in major economies. This, in turn, could encourage the central banks to loosen the money supply, which could stimulate greater economic activity," said Willie Walsh, IATA's Director General.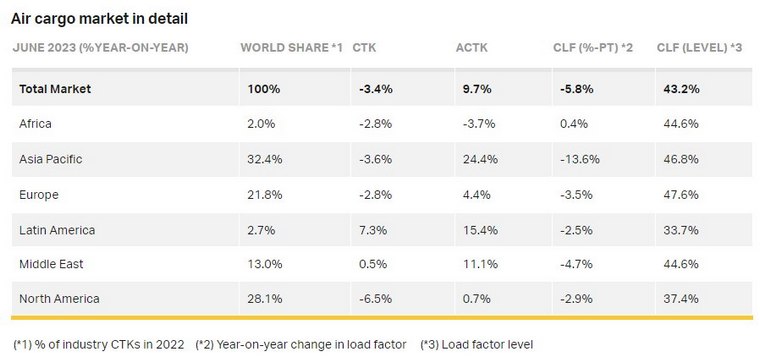 June Regional Performance
Asia-Pacific airlines saw their air cargo volumes decrease by 3.6% in June 2023 compared to the same month in 2022. This was also a decline compared to May (-2.5%), mainly owing to weak demand on within-Asia markets, although the Asia-North America trade lane saw improved performance. Available capacity in the region increased by 24.4% compared to June 2022. Looking at the first half of 2023, cargo demand was down 6.5% versus the year-ago period against a 27.0% rise in capacity.
North American carriers had a 6.5% decrease in total cargo volumes in June 2023 compared to the same month in 2022, marking the fourth consecutive month in which the region had the weakest performance. This was, however, an improvement compared to May (-8.6%). Europe-North America CTKs shrank by only 2.7% in June, following three months of double-digit contractions. Capacity increased 0.7% compared to June 2022. For the 2023 first half, cargo demand was down 10.5% compared to the 2022 first half, while capacity dipped 0.7%.
European carriers experienced a 2.8% decrease in cargo volumes in June 2023, compared to the same month in 2022. This was an improvement in performance compared to May (-6.6%), in part due to the aforementioned Europe-North America performance. Capacity increased 4.4% compared to June 2022. Cargo demand was down 10.2% for the first six months of 2023 compared to last year, as the half-year capacity rose 2.5%.
Middle Eastern carriers posted a 0.5% increase in cargo volumes in June 2023 versus a year ago. This was a strong turnaround from the 2.9% year-over-year decline registered in May. Capacity rose 11.1% for the month. Both Middle East-Asia and Middle East-Europe route areas saw annual growth. For the first half of the year, cargo demand was down 5.6% compared to a year ago, with an 11.2% hike in capacity.
Latin American carriers had strongest performance in June 2023, with a 7.3% increase in cargo volumes compared to June 2022. This was an improvement compared to May (+3.8%). Capacity in June was up 15.4% over the same month in 2022. For the 2023 first half, cargo demand was up 0.9% versus a year ago, while capacity climbed 18.0%.
African airlines posted a 2.8% decrease in demand compared to June 2022. This was a decline in performance compared to the previous month (-1.9%). Capacity in June was down 3.7% compared to the same month in 2022. For the first half of the year, cargo demand slowed by 4.4% while capacity climbed 1.6%.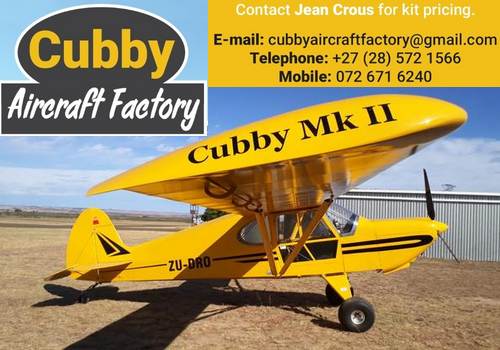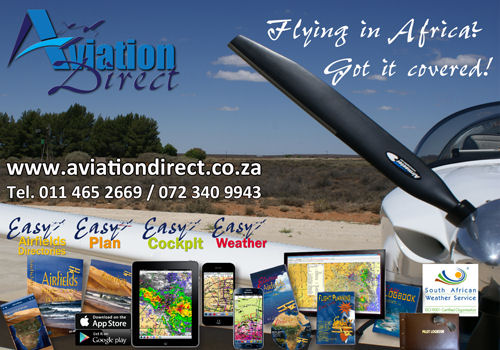 SAA DEEPENS FOOTPRINT IN USA AND CANADA

South African Airways (SAA) is expanding its reach into North America through the appointment of a General Sales Agent (GSA) for the region. The appointed agent, Discover the World (DTW) will sell passenger space on behalf of South Africa's national flag carrier.

This partnership is expected to see the airline grow revenue across North America by raising awareness with more trade and corporate partners.
SAA's Chief Executive Officer, Prof. John Lamola said the move is part of the airline's long-term growth strategy that is yielding fruit. Prof. Lamola says activating the partnership with DTW in North America is another strong sign that the airline is regaining its international stature.
"SAA is pleased to once again be able to welcome our valued travellers from North America. We look forward to treating them to the warm South African hospitality that we are celebrated for," said Lamola.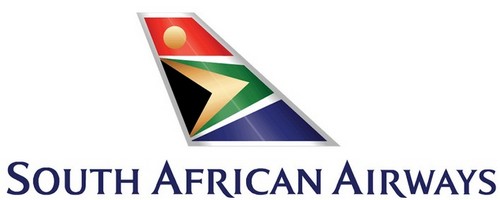 SAA was recently awarded Best Cabin Crew in Africa for 2023 by global airline and airport review and ranking consultancy, Skytrax, at its World Airline Awards held in Paris.
Aiden Walsh Head of Airline Development at Discover the World says they are excited about the partnership.
"We are delighted to grow our partnership with SAA to cover the North American markets. Our excellent sales and marketing teams in both the USA and Canada will be focusing on reintroducing the fantastic SAA Brand to our trade partners. Discover the World already represents SAA in the United Kingdom, the Republic of Ireland and Germany."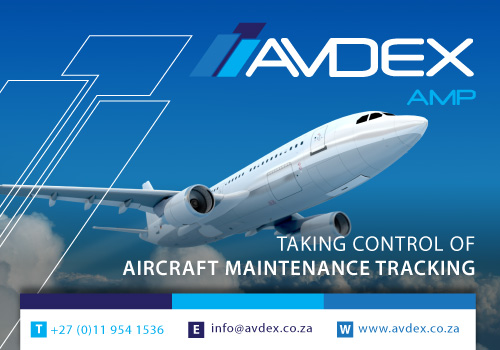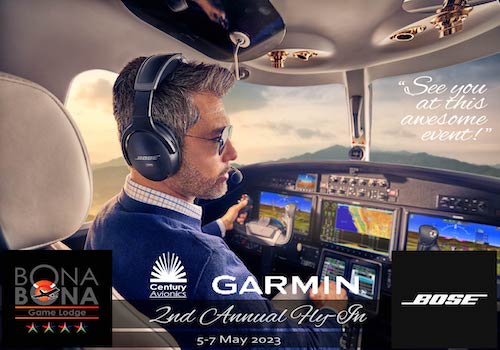 AIR MAURITIUS CONFIRMS THE ORDER OF THREE ADDITIONAL AIRBUS A350-900 AIRCRAFT


The three latest generation aircraft will bring Air Mauritius' Airbus A350 fleet to a total of seven. The national carrier's widebody fleet currently consists of four Airbus A350-900, two Airbus A330-900neo and one Airbus A330-200 aircraft. A second Airbus A330-200 aircraft is expected to join the fleet in August this year.

Air Mauritius started the introduction of the Airbus A350-900 aircraft in October 2017.
"Air Mauritius is proud to renew its confidence in Airbus and its products, continuing a three-decade long partnership. The additional Airbus A350-900 aircraft will help us strengthen our European network and secure further growth in other markets. We are looking forward to achieving our ambitious objectives together with Airbus," said Mr Krešimir Kucko, CEO of Air Mauritius.

The Airbus A350 is the world's most modern and efficient widebody aircraft and the long-range leader in the 300-410-seater category. The Airbus A350 offers the longest-range capability of any commercial airliner family in production today with a range of up to 9,700 nautical miles non-stop.
The Airbus A350's clean sheet design includes state-of-the-art technologies and aerodynamics, delivering unmatched standards of efficiency and comfort. Its new generation engines and use of lightweight materials make it the most fuel-efficient large widebody aircraft. The Airbus A350 is the quietest aircraft in its class with 50 percent noise footprint reduction compared to previous generation aircraft.
The delivery of these three additional widebody aircraft is expected between Quarter 4 of year 2025 and Quarter 3 of year 2026.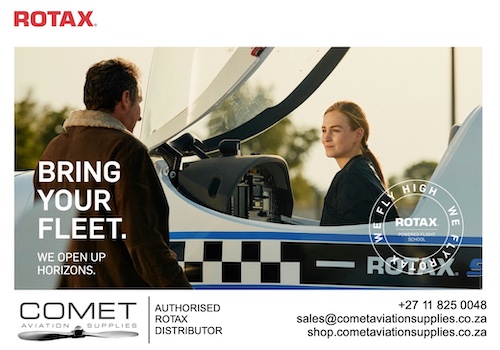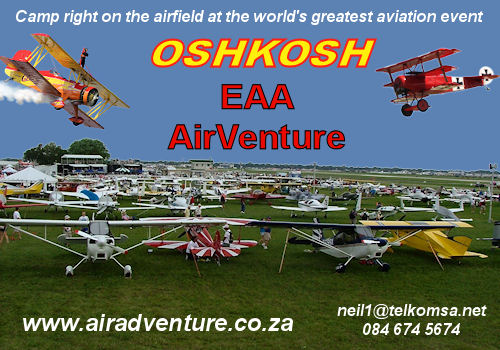 ETHIOPIAN RECOGNIZES TRAVEL AGENCIES


Ethiopian Airlines Group, the fastest-growing global airline brand and the continent's largest airline brand, has recognized travel agencies in an event held at Skylight Hotel on August 6, 2023. Ethiopian has rewarded the top three travel agencies in eight different categories based on their performance from January to December 2022.


Ethiopian awarded the travel agencies in eight categories, as Ethiopian Overall Top Performer, Ethiopian Top Market Share Performer, Newly Emerging Travel Agencies, Industry Pioneers, Ethiopian top Tour package seller, Ethiopian best booking quality Performer, Ethiopian Top Corporate seller, and Ethiopian best online check-in Contributor.

Recognizing the pivotal role of travel agencies in easing travel experiences to customers, Ethiopian Airlines Group Chief Executive Officer Mr. Mesfin Tasew said, "Ethiopian Airlines attaches great importance to travel agencies and the significant role they play in the development of travel, tourism and socio-economic activities by easing travel arrangements. I would like to take this occasion to express my gratitude and appreciation to the travel agency community for the remarkable contribution they make in the growth of travel and tourism in Ethiopia. Ever since launching its operations, Ethiopian has been working closely with travel agencies. As a veteran commercial airline with successful services of more than seven decades, Ethiopian has built deep-rooted, historical business partnerships that it will continue to nurture."
In an era of technology where customers demand for the most convenient services, the harmonization between the airline and the travel agencies in offering seamless customer services will have multiple benefits to the parties on one hand and to the proliferation of the country's travel and tourism industry on the other.
Ethiopian is cognizant of the great contribution of travel agencies to the airline's performance and customer handling experiences. There are indeed a number of fertile grounds for the travel agencies to widen their horizon and exploit so that they will be competitive in the international arena.
Among others, working with Africa's biggest airline, proximity to Africa's major hub- Bole International Airport with an annual total passenger carrying capacity of close to 20 million, availability of skilled workforce that can meet industry standards with training from Ethiopian Aviation University, among others are some of the enticing opportunities available for the travel agencies to take advantage of.
Travel is key to understand life more. With its vast global destinations, Ethiopian Airlines is always committed to ensure that people enjoy their travel experiences and eye for more. The national flag bearer is also dedicated to work in harmony with all industry stakeholders including with travel agents and their association. To this end, it is of the travel agencies to strive and ensure that customers' trips go as smoothly as possible in partnership with flight operators.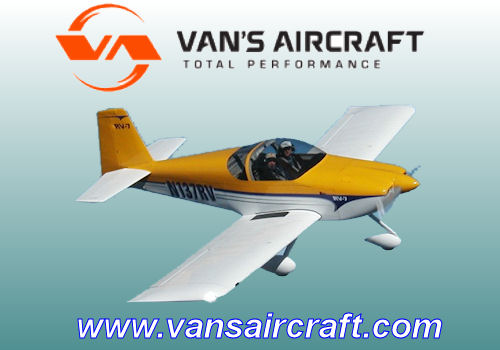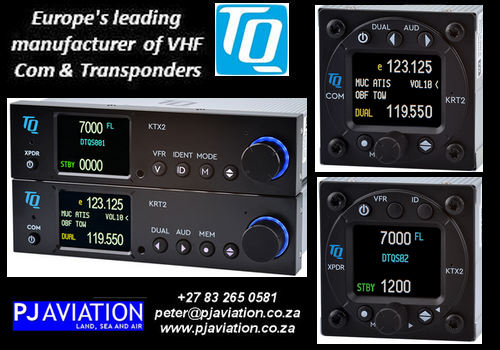 TSA, BOI OFFICIALS SALUTE ROLE WORKING CANINES PLAY IN TRANSPORTATION SECURITY OPERATIONS ON NATIONAL WORK LIKE A DOG DAY.

To coincide with National Work Like a Dog Day held annually on August 5, officials with the Transportation Security Administration (TSA) and Boise Airport on Thursday highlighted the role explosive detection canine Lubo and his law enforcement handler play in transportation security at BOI.

The TSA utilizes explosive detection canines to supplement its security operations at airports nationwide. These working dogs, paired with human handlers, are trained to detect explosives and explosives components. They can regularly be seen working throughout the aviation environment as a visible layer of security to supplement efforts to keep travelers safe and secure.
"Explosive detection canines and their handlers are valuable partners with TSA. Because these specially-trained canines are able to sniff out odors undetected by humans, they can conduct a real-time threat assessment of an area, alerting their handler to the potential presence of an explosive," said TSA Federal Security Director for Idaho Andrew Coose. "We join with the entire BOI aviation community and 'raise a paw' in honor of working canines everywhere. Thank you, Lubo, for your service to the traveling public in the Treasure Valley."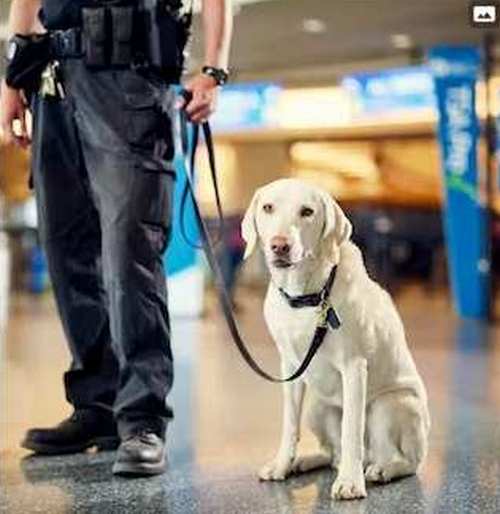 Because explosives are known to be the greatest threat to the aviation system, canines are an effective tool to detect explosives or explosive materials. The canines are regularly tested to ensure they maintain a high standard of operational effectiveness. Their presence also serves as a deterrent against those who would like to disrupt the transportation system.
At BOI, travelers can see Lubo, a 5 ½ year-old male Labrador Retriever, anywhere around the airport. He learned his explosive detection skills at TSA's Canine Training Center at Lackland Air Force Base in San Antonio, Texas. Lubo works at the airport alongside his handler Anthony, a 24-year veteran of the Boise Police Department. Lubo and Anthony have been paired up at BOI for the past 3 ½ years.
In addition to working in support of aviation security, Lubo and Anthony have also worked to secure large venues and events including Boise State University football games and concerts. They can also be deployed to support security operations at major sporting events, political conventions and other national security events at locations across the country.
Outside of work, Lubo enjoys going for long walks on the greenbelt, swimming in the Boise River and napping in the sun. While Lubo is social, he is a working dog and should not be petted or fed by anyone except his handler.
National Work Like a Dog Day is held annually on August 5 to celebrate the drive and excellent work ethic of canines as they serve alongside their human partners in a variety of roles. In addition to being a security asset, they can be trained to take on tasks ranging from search and rescue; therapy and service roles; as well as companionship as a person's best friend.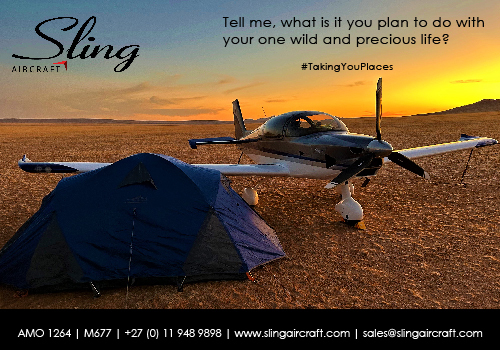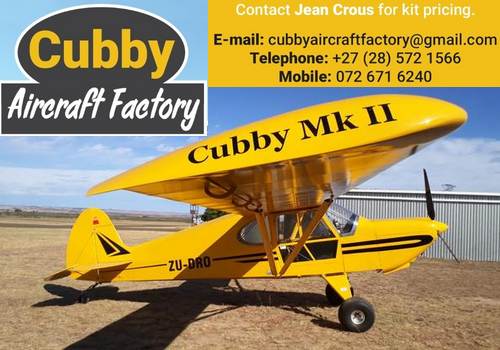 TURKISH AIRLINES FINISHED THE SECOND QUARTER OF THE YEAR WITH 635 MILLION USD NET PROFIT WITH STRONG RECOVERY ON INTERNATIONAL DEMAND

Turkish Airlines finished the second quarter of 2023 with 635 million USD net profit by responding strong international demand with 28% higher passenger capacity than the 2019 level. Through its 90 years of experience and successful crisis management, Turkish Airlines once again showed its ability to overcome the negative circumstances surrounding our industry since 2020.


In the second quarter, our Incorporation's total revenue reached to 5.1 billion USD increasing by 13.5% compared to the same period last year. Due to decelerating global trade and earthquake impact, our cargo revenues decreased by 44% year-over-year to 600 million USD, %53 higher than the 2019 level.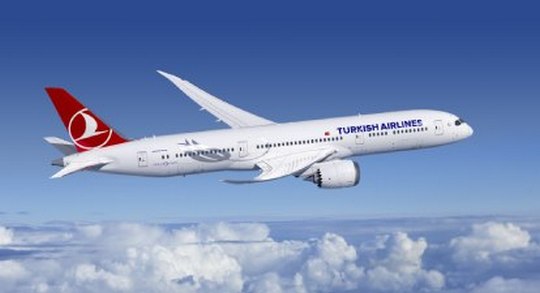 While global international airline capacity in the second quarter of 2023 was 12% below that of 2019 according to data published by airline data provider OAG, Turkish Airlines was among one of the few airlines in the industry to exceed its 2019 international capacity by 29%. As Europe's leading network carrier in terms of daily number of flights operated for the last three years according to the European Organization for the Safety of Air Navigation (EUROCONTROL), Turkish Airlines maintained its status in the second quarter of 2023 as well.
With one of the youngest and most modern fleet of 419 aircraft, Turkish Airlines increased its fleet size by 10% compared to the same period of last year. In the second quarter of 2023, the airline carried over 21 million passengers in total, with a domestic load factor of 81.5% and an international load factor of 81.8%.
Undertaking over one hundred operational optimization projects to reduce its carbon footprint since 2008, Turkish Airlines was awarded the title of "Most Sustainable Flag Carrier Airline" once again by World Finance as a result of the sustainability focused initiatives in line with its commitment to become a "Carbon-Neutral Airline by 2050".
Employing over 80 thousand staff including its subsidiaries, Turkish Airlines continues to proudly fly Türkiye's flag among the giants of aviation as a brand that steers the industry with its unique flight network, modern fleet, superior service quality, and successful financial performance.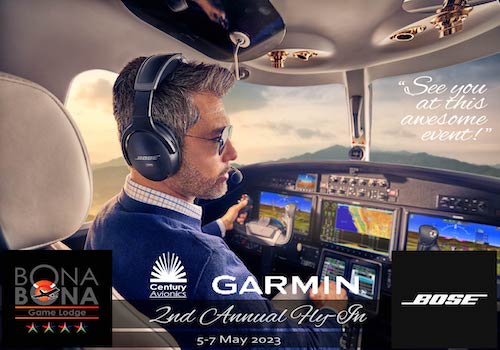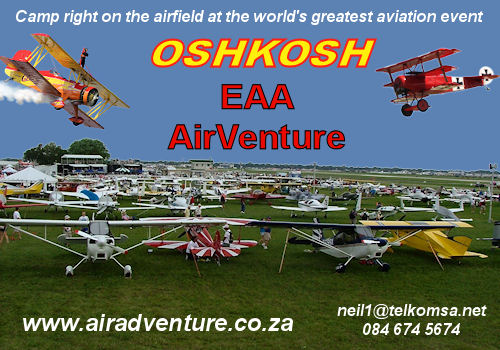 USA, Seattle/Tacoma International Airport, WA: An Aeroméxico Boeing 737-800 suffered a mishap while being towed at Seattle International Airport. In a video circulating on social networks, it can be seen that the tug tried to make an abrupt left turn, when it skidded and ended up hitting the fuselage of the aircraft. The aircraft had arrived before the accident. The passengers had already disembarked and the jet was being taken to a secure area to park for the night.


Finland, Helsinki Airport: A KLM Boeing 737-8K2 sustained damage to the right main gear when it was involved in a landing occurrence at Helsinki Airport (HEL), Finland. There were no injuries. The aircraft was still on the ground four days later.

Canada, Comox Valley Airport: A WestJet Airlines Boeing 737-7CT, struck a parked RCAF Lockheed CC-130H Hercules as it was taxiing for departure at Comox Valley Airport (YYQ), British Columbia.
There were no injuries.

United Kingdom, South of Edinburgh: An EasyJet UK Airbus A320-214, made an emergency descent after suffering a loss of cabin pressure.
The aircraft made a safe landing at the destination, Edinburgh Airport.

Bangladesh, Dhaka-Shahjalal International Airport: A Fly Dubai Boeing 737-800, sustained minor damage as a result of a bird strike upon take off from runway 14 at Dhaka-Shahjalal International Airport (DAC). The take-off was aborted and the aircraft vacated the runway.
USA, Cleveland-Hopkins International Airport, OH: A Frontier Airlines Airbus A320-251N, ingested a hose in the no.1 engine at the gate at Cleveland-Hopkins International Airport, OH (CLE). An Air Conditioning Unit was placed in the shadowbox.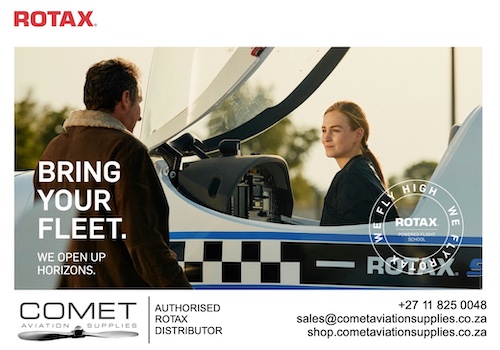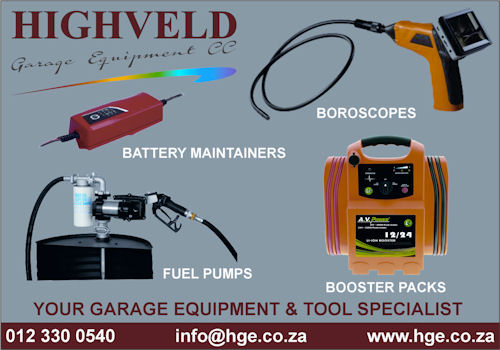 The Legendary Douglas DC3 Dakota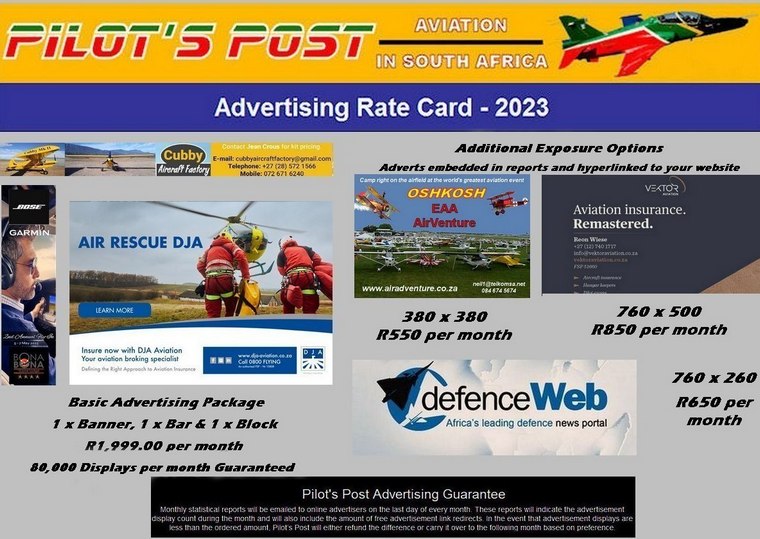 Google Banner Ad