Compiled by Willie Bodenstein



Google Banner Ad




This Week in Airlines, Airports and Airliners

Cathay Pacific welcomes South Africans back onboard as direct flights to Hong Kong resume.

Delta Air Lines, Kenya Airways expand partnership to offer more travel options across US and Africa.

A LATAM Boeing 787 pilot pronounced dead after falling ill in mid-flight.

Yakovlev is a new brand of Irkut Corporation.

Ethiopian graduates over 1500 aviation professionals from seven African countries.

Cabo Verde Airlines Debuts Its First Boeing 737 MAX.

Delta, Porsche celebrates partnership with rare appearance of 918 Spyder.

Riga Airport handled a passenger number reaching a new record - 703 thousand in July.

Worldwide incidents and accidents.

Bonus Video - Seaplane Base AirVenture 2009 to 2019





CATHAY PACIFIC WELCOMES SOUTH AFRICANS BACK ONBOARD AS DIRECT FLIGHTS TO HONG KONG RESUME

Cathay Pacific's much-awaited direct flight between South Africa and Hong Kong is officially back following a three-year hiatus, with the first resumed flight on-board the Airbus A350-900 departing at 11:20 am on 2 August 2023 from Johannesburg's O.R. Tambo
International Airport.


Passengers onboard the A350 aircraft, which is equipped with Business, Premium Economy and Economy cabin classes, were treated to the traditional Lion Dance, which according to Chinese tradition brings good fortune. A selection of sweet treats was also served ahead of the inaugural flight.
Rakesh Raicar, Cathay Pacific's Regional General Manager for South Asia, Middle East and Africa, said that the resumption of this route, which kicks off with three flights a week, on Tuesdays, Fridays and Sundays, is a significant milestone for local air travel. "We are thrilled to be flying South African skies again, bringing the ease and convenience of a non-stop connection to Hong Kong back to South African customers, not to mention re-opening travel into the rest of Asia's many exotic destinations for business and leisure customers. The demand has been very encouraging, and we are happy to share a healthy first flight and forward booking trend as well."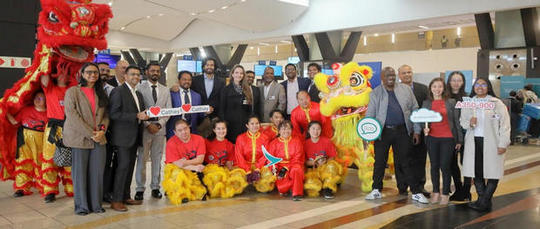 In celebration of the return of South African tourists to Hong Kong, 450 South Africans have been awarded tickets to Hong Kong with Cathay Pacific, as part of the World of Winners campaign sponsored by Hong Kong International Airport (HKIA).
Raicar adds that the airline's return to South African skies is a happy occasion for not only Cathay Pacific, but also for customers and South African tourism alike. "As demand for corporate and leisure travel to Hong Kong and other key markets grows, the resumption of flights to Hong Kong, and connecting our customers to the rest of the Greater Bay Area with a wide range of reliable and convenient intermodal services couldn't have arrived at a better time. Cathay Pacific continues to be a part of our customers' journeys by moving them forward in life, not just through our flight offerings, but also with holidays and hotel booking options."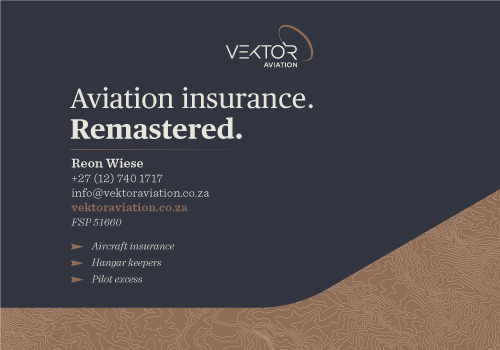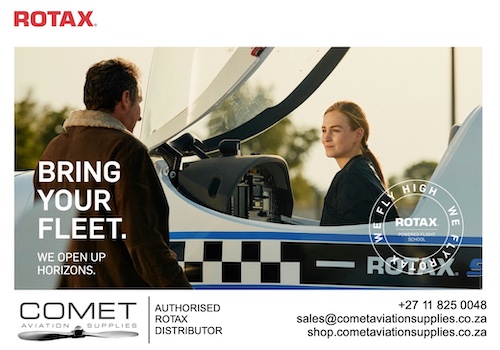 DELTA AIR LINES, KENYA AIRWAYS EXPAND PARTNERSHIP TO OFFER MORE TRAVEL OPTIONS ACROSS US AND AFRICA

Delta Air Lines and Kenya Airways PLC are expanding their strategic partnership to include Kenya Airways' nonstop Nairobi-to-New York service, effective 5 Aug. 2023. The expanded partnership also offers customers more travel options within the U.S. and Africa, with 31 additional single connect destinations in Africa and another 57 across the U.S. and Canada.


Apart from enjoying the most direct route and wider connectivity options, Delta SkyMiles members and Kenya Airways' Asante Rewards members can also continue to earn miles on this enhancement. Tickets can be purchased from delta.com, as well as through trade and corporate channels including travel agencies.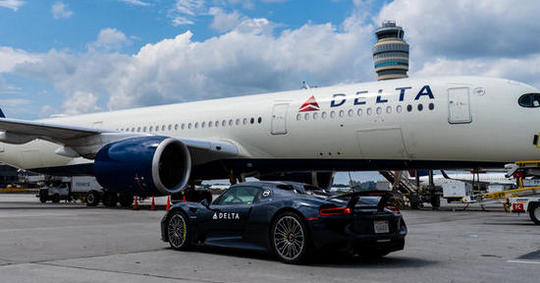 "At a time when we are seeing unprecedented demand for travel between North America and Africa, expanding our strategic partnership with Kenya Airways offers our customers more travel options as well as supports our priority to deepen our presence across the African continent," said Alain Bellemare, Delta's President of International.
"Kenya Airways prides itself in connecting Africa to the world and the world to Africa," Kilavuka added. "The expansion of the codeshare is historic as it not only allows KQ to expand its footprint in the U.S., providing seamless connectivity on a single ticket for those travelling for business, leisure or studies. It also offers seamless connectivity to those visiting Africa for similar reasons through JFK into KQ's hub at Jomo Kenyatta International Airport (JKIA) in Nairobi."
KQ currently offers daily flights from Nairobi, Kenya to the U.S. via JFK airport in New York. Delta has been operating nonstop service between Africa to the United States since 2006. Delta currently operates flights from Accra, Ghana; Dakar, Senegal; Cape Town and Johannesburg, South Africa; and Lagos, Nigeria.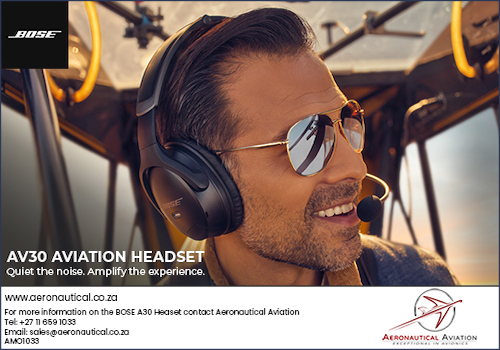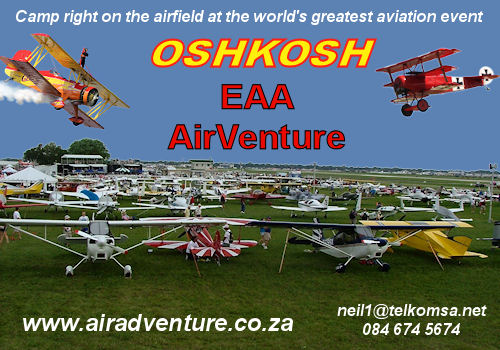 A LATAM BOEING 787 PILOT PRONOUNCED DEAD AFTER FALLING ILL IN MID-FLIGHT



A LATAM on a scheduled flight from Miami to Santiago passes away after becoming unwell three hours into the flight. The flight was subsequently diverted to Panama City, where the pilot was pronounced dead upon the aircraft's arrival.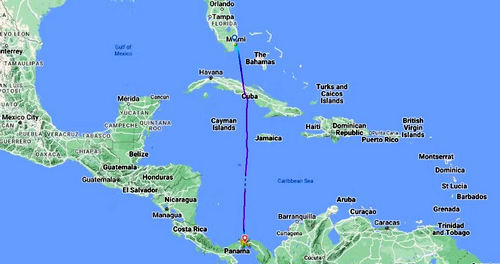 The flight with 271 passengers onboard had departed Miami and was three hours into its journey to Santiago when the pilot in control, Captain Ivan Andaur, a veteran pilot of 25 years' service, reportedly became incapacitated and collapsed while in the bathroom.
Emergency assistance was subsequently provided by other crew members.
The remaining flight crew, comprised of a relief captain and a first officer, elected to make an emergency diversion to Panama City's Tocumen International Airport where the aircraft landed safely. Emergency services provided life-saving help, but the pilot sadly passed away.
Pilot incapacitation is an incredibly rare event. However, it regretfully does happen.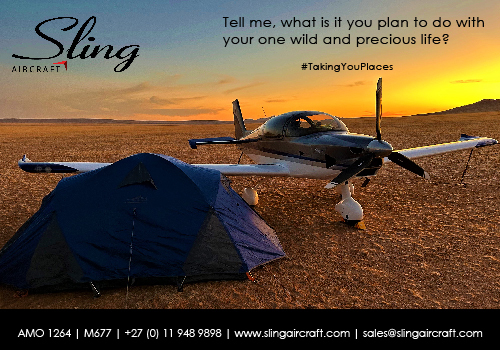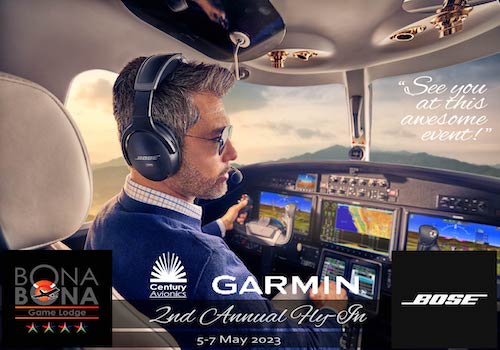 YAKOVLEV IS A NEW BRAND OF IRKUT CORPORATION


Irkut Corporation has announced its rebranding by presenting a new brand - Yakovlev. The decision has been made in the context of growth of the company's geography and competencies in civil aviation. All corporate procedures for rebranding will be completed in August this year.

For the last 20 years, Irkut Corporation has come away from a corporate centre under Irkutsk Aviation Plant to a leading civil aircraft designer and manufacturer. Today Irkut is present in 10 cities in 9 regions of the country with more than 20,000 employees and more than 8,000 manufactured planes.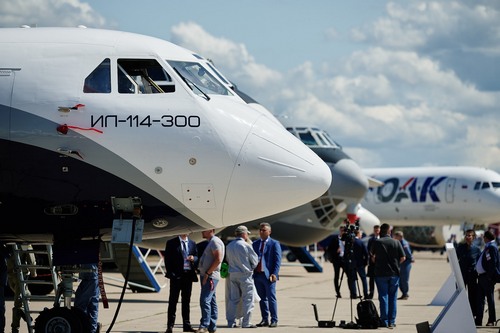 "Russian aircraft engineering is at its critical stage. Following the exit of Boeing and Airbus, we are overcoming the dependence on imports and intend to fully provide our airlines with domestically built aircraft comparable with the global brands in quality, reliability and other specifications. UAC companies shall supply about 500 civil airliners to Russian airlines till 2030. The main load is imposed exactly on Irkut, where 142 regional SSJ-NEWs and 270 ??-21s will be manufactured. It is fair to say that today the ??-21 and Superjet-NEW programs are on the home stretch. Next year, we are going to supply the first passenger airliners in fully import-substituted design - with domestically made systems, engines and other equipment. The company with a new name will be the supplier of the new airliners," said Sergey Chemezov, CEO of Roste? State Corporation.
Yakovlev Design Bureau has been a part of Irkut Corporation since 2004, and now the whole company will be named after A.S.Yakovlev to commemorate him in the structure of Russian civil aircraft engineering.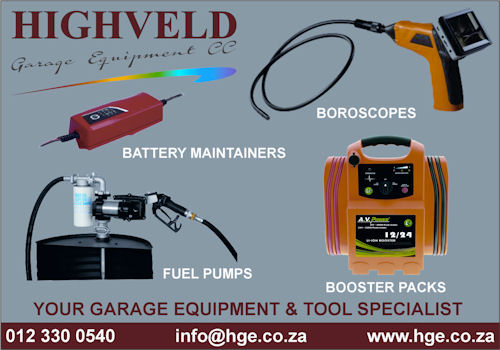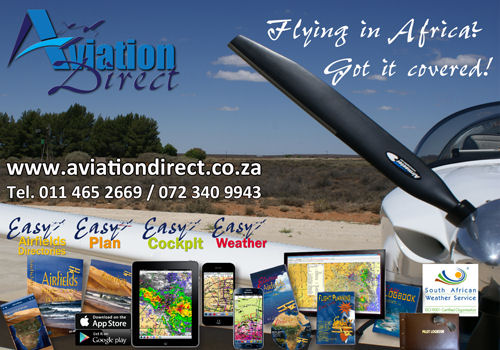 ETHIOPIAN GRADUATES OVER 1500 AVIATION PROFESSIONALS FROM SEVEN AFRICAN COUNTRIES

Ethiopian Aviation University, the largest aviation centre of excellence in Africa graduates 1,551 aviation professionals in pilot training, aviation maintenance, cabin crew, commercial, and hotel operations professions on August 5, 2023 in a graduation ceremony held at the newly upgraded Ethiopian Aviation University, Commercial Building.


Today's graduates are from Pilot Training, Aviation Maintenance, Commercial, Cabin Crew Schools, and Hotel Operation.
Congratulating the aviation professionals, Ethiopian Airlines Group CEO Mr. Mesfin Tasew said, "Human capital development is one of the key pillars in Ethiopian Airlines growth strategic road map; and today's graduation is a testimony of our commitment to ensure that we invest a lot on our aviation brains. As part of our continental commitment, we will continue to provide Africa with skilled aviation professionals. We are delighted to see today youths from seven African countries completing one chapter and opening another in their aviation endeavour. We believe in the potentials of Africa's youths to shape the continent's aviation and continue to educate them at our centre of excellence. Today the industry welcomes 660 male and 891 female graduates."
Since its formation in 1956, Ethiopian Aviation Excellence Centre has been offering various aviation courses, mainly to African youths. Today youths from Rwanda, Togo, Democratic Republic of Congo, Tanzania, Uganda and Sudan completed their education.
Currently, the University offers undergraduate and postgraduate programs in aerospace and hospitality fields. Courses being offered at the University include: BSc in Aeronautical Engineering, Aviation Maintenance Engineering, Aviation Management & Operations, BA in Tourism & Hospitality Management, MSc in Data Science, MBA in Aviation Management. The University also offers Diploma and Certi?cate Programs in Aircraft Maintenance Technician, Pilot Training, Cabin Crew and Commercial Training, Leadership & Career Development, Catering Training, in addition to ICAO Courses and Online Courses.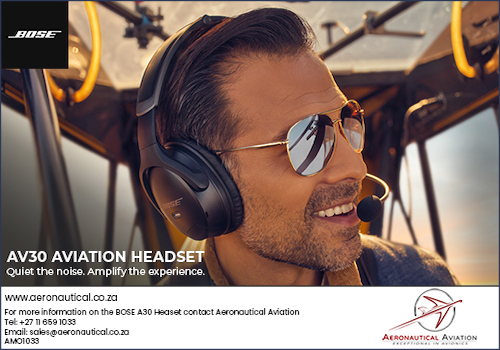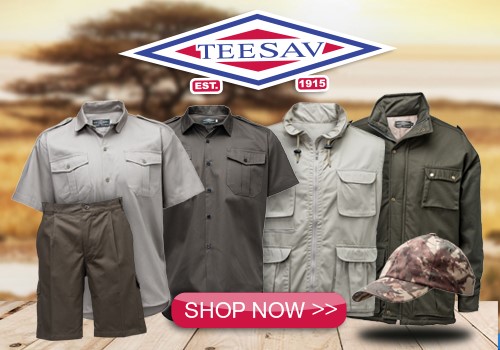 CABO VERDE AIRLINES DEBUTS ITS FIRST BOEING 737 MAX


Boeing [NYSE: BA] and Cabo Verde Airlines today celebrated the delivery of the airline's first fuel-efficient 737 MAX jet with a special event at its home base with officials and employees. As part of its new "take-off" rebranding, the airline's 737-8 will reconnect the Cape Verdean diaspora and boost tourism for the island nation from Africa, Europe, North America and South America.

"This is a significant moment for Cabo Verde Airlines. With the addition of the Boeing 737-8, we continue to expand our fleet to pre-pandemic levels," said Sara Pires, Cabo Verde Airlines' CEO and president. "The delivery of an airplane with the capabilities of the 737-8 allows us to meet the growing travel demand to our archipelago country at the crossroads of four continents."
Cabo Verde Airlines connects four continents with non-stop flights from its hubs in Praia and Sal. The 737-8 is part of the airline's new "take-off" relaunch strategy. It aims to renew its fleet and expand its network to previously operated routes following the pandemic.

"The 737 MAX family is perfectly suited for Cabo Verde Airlines to serve prominent markets in Africa, Europe and North and South America, providing it with enhanced capability and flexibility across its network," said Anbessie Yitbarek, Boeing vice president of Commercial Sales and Marketing for Africa. "The 737-8, with its versatility and fuel efficiency, will support Cabo Verde Airlines' goal of competing to win back market share."
The 737 MAX airplane family delivers enhanced efficiency, improved environmental performance and increased passenger comfort to the single-aisle market. Powered by CFM International LEAP-1B engines and advanced technology winglets, the 737 MAX reduces fuel use and emissions by 20% compared to airplanes it replaces.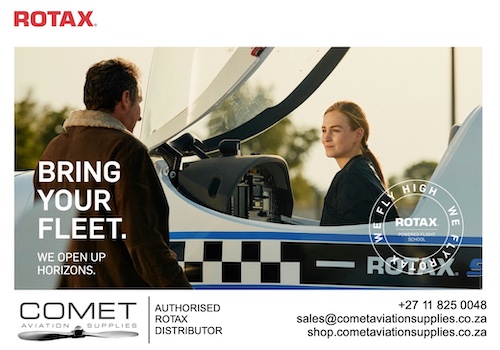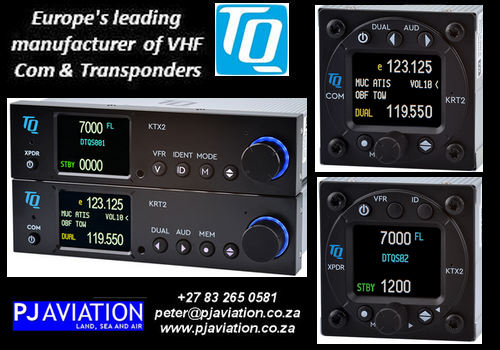 DELTA, PORSCHE CELEBRATES PARTNERSHIP WITH RARE APPEARANCE OF 918 SPYDER

Porsche loaned a pre-production prototype of the 918 Spyder from their corporate collection to Delta's Elite Services team for a two-week period, after which the supercar returned to the automaker's collection.


You'll often find them behind the wheel of a Porsche Cayenne, ferrying customers between connecting flights. Most recipients are lucky, unsuspecting customers who find an Elite Service Ambassador waiting for them at their plane's boarding door with their name on a sign when they arrive. It's a "surprise and delight" service that keeps the Elite Services team on the move all day.
"It's great," Lavker said. "I have the opportunity to be more one-on-one with the customers. It's definitely a more personal service."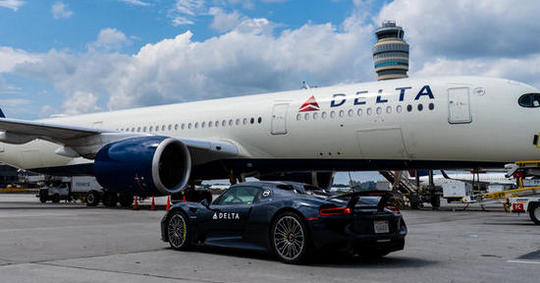 This summer, Delta and Porsche marked 12 years together and celebrated a renewal of their partnership with a rare appearance of one of the carmaker's most prized creations: the 918 Spyder, on loan to the Elite Services team. With only 918 (that's how the car got its name) of the hybrid-powered supercar ever manufactured worldwide, spotting one of the cars on the streets or at the racetrack would be a rarity. But what's even more extraordinary? Spotting one cruising between jets at the airport.
Porsche loaned a pre-production prototype of the 918 Spyder from their corporate collection to Delta's Elite Services team for a two-week period, after which the supercar returned to the automaker's collection. The car is typically used by Porsche for marketing and promotional purposes.
In addition to expressing the shared values of premium, best-in-class products between the two brands, the appearance of the 918 Spyder is also a nod to both companies' visions for a more sustainable future. The 918 Spyder is a hybrid, often cruising the tarmac at ATL under fully electric power among Delta's growing fleet of electric Ground Service Equipment. It's a point of forward-thinking pride for the people of both carmaker and airline.
Delta Elite Services Ambassador Dan Lavker waits for a customer next to a Porsche 918 Spyder and an Airbus A350 jet at Hartsfield-Jackson Atlanta International Airport. "We've been getting a lot of positive feedback," Grant said of his colleagues who see the car at the airport. "[Delta people] want to sit in it and take pictures with it. The fact that Delta and Porsche have the type of relationship where Porsche will trust us with this remarkable vehicle, it says a lot."
While Porsche's 918 Spyder was only seen on the ramp at ATL for a couple weeks, Lavker and Grant and their colleagues remain, looking forward to the opportunity to surprise and delight more customers every day. And keep those window shades open as your flight approaches the gate: The 918 Spyder might make an appearance at another Delta hub later this year.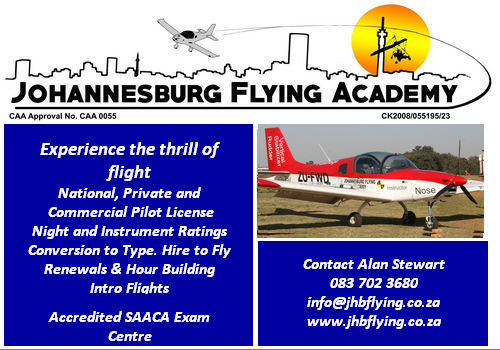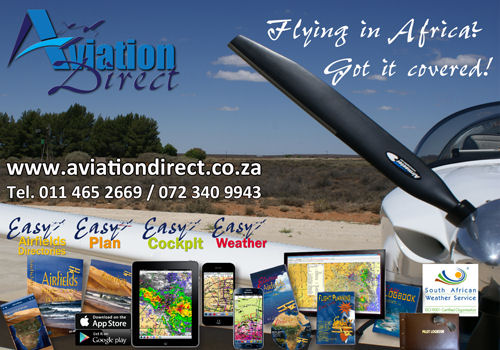 RIGA AIRPORT HANDLED A PASSENGER NUMBER REACHING A NEW RECORD - 703 THOUSAND IN JULY

Riga Airport closed this year's July with a record number of passengers handled in the post-pandemic period: the company's performance data show that last month 702,946 passengers chose Riga Airport as their airport of choice for their journeys.


"The results of the first six months have already shown that we are very close to the levels of 2019 in terms of direct passenger traffic and we are leaders among the Baltic capitals in terms of passenger traffic renewal. When compared to other airports in Northern Europe, our recovery rate is also comparable to Copenhagen, Oslo and Stockholm, where passenger numbers are also around 85% of their levels in 2019. We are pleased that Riga Airport's leading position and market share in the Baltic States is strengthening, and this tendency has continued in July," said Laila Odina, Chairperson of the Board.
The proportion of transit and transfer passengers increased to 26% in July as a result of the extensive summer flight programme, while overall passenger traffic reached 84%. In total, the airport handled 5,816 passengers, cargo, business flights and other flights during the month. 421 thousand passengers or 60% of the total number of passengers in July flew with the national airline "airBaltic", while almost 151 thousand or 21% chose the Irish low-cost airline Ryanair for their flights.
Since the start of the year, the airport has welcomed 3.7 million passengers, which is 42% of the total number of passengers handled at airports in the Baltic States and 33% more than in the same period last year.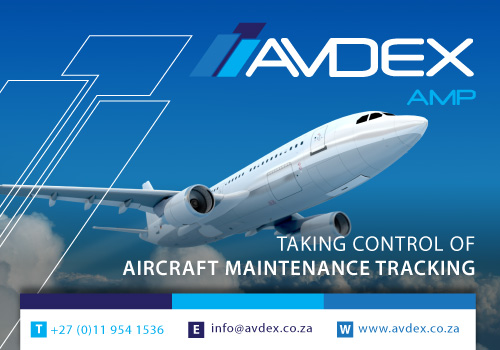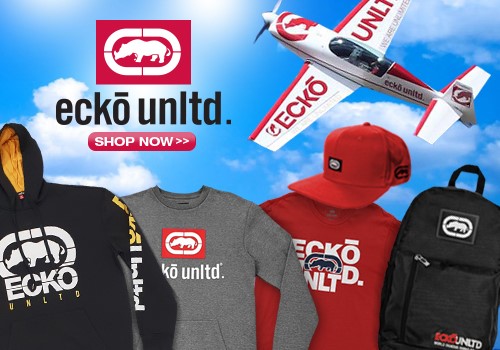 UK, Cardiff International Airport, Cardiff, South Glamorgran: A UPS Boeing 767-300F freighter diverted to Cardiff Airport, U.K. following the loss of the flight management computers and reporting the smell of burning in the cockpit as well as smoke. The aircraft briefly stopped on runway 12 before taxiing to a remote stand. The aircraft parked on a remote stand 6 to allow the airport fire service to conduct an investigation. No injuries were reported.
USA, Santa Ana-John Wayne International Airport: An Alaska Airlines Boeing 737-800, suffered a partial collapse of the left main landing gear after landing on runway 20R at Santa Ana-John Wayne International Airport, CA (SNA). Parts of the MLG mount broke through the upper wing skin and the no.1 engine contacted the runway. The aircraft was able to vacate the runway via taxiway E and came to a full stop on the taxiway.
USA, Miami International Airport, FL: An Air Canada flight Airbus A319-114 (C-GBHY) and iAero Airways flight WQ2202, a Boeing 737-400 (N440US), were involved in a runway incursion incident at MIA. WQ2202 had landed on runway 08L and was slow to vacate the runway via taxiway L7. AC1652 was following WQ2202. During the flare on runway 8L, ATC instructed the flight crew to conduct an overshoot due to traffic on the runway. The main landing gear made contact with the runway before the aircraft climbed back up. The flight was completed without further incident.
USA, Miami International: Air Canada flight AC1652, an Airbus A319-114 (C-GBHY) and iAero Airways flight WQ2202, a Boeing 737-400 (N440US), were involved in a runway incursion incident at MIA. WQ2202 had landed on runway 08L and was slow to vacate the runway via taxiway L7. AC1652 was following WQ2202. During the flare on runway 8L, ATC instructed the flight crew to conduct an overshoot due to traffic on the runway. The main landing gear made contact with the runway before the aircraft climbed back up. The flight was completed without further incident.
Netherlands, Amsterdam-Schiphol International Airport: A Qatar Airways Boeing 777-F, sustained damage to the fuselage after being struck by a vehicle that was being positioned to unload cargo from the lower deck.
Russia, Bovanenkovo Airport: A Yamal Airlines Airbus A320-232 RA-73691 flight YC9756 from Bovanenkovo to Moscow took off from Bovanenkovo airport. Immediately after take-off, the aircraft collided with a flock of birds, due to which the aircraft commander decided to return to the airport of departure. Landing was carried out in the normal mode. During the inspection of the aircraft, damage was found to the inner slat of the right half-wing, the air intake and the blades of the right engine. The aircraft has been suspended from flights.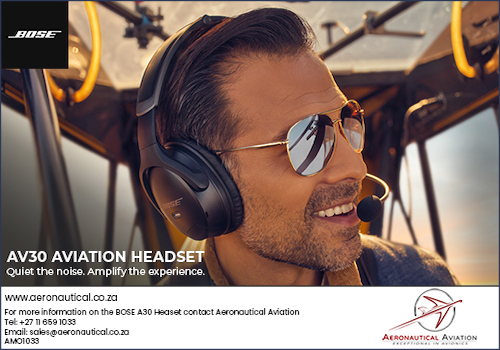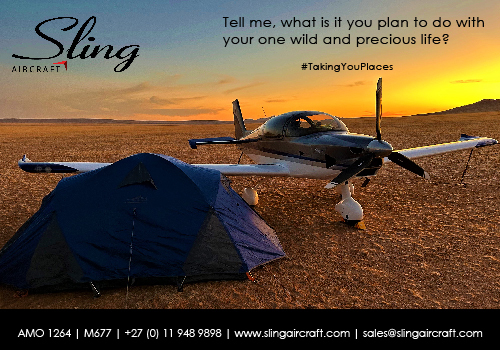 Seaplane Base AirVenture 2009 to 2019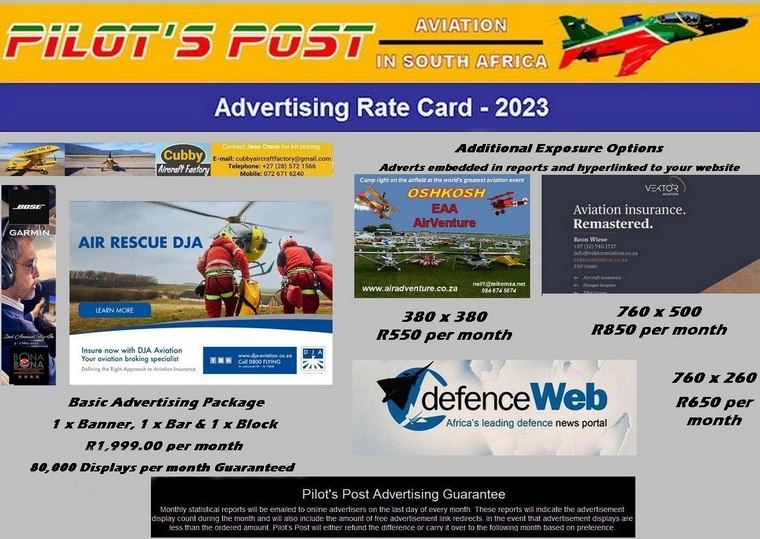 Google Banner Ad