Compiled by Willie Bodenstein



Google Banner Ad



THIS WEEK IN MIDWEEK UPDATE

GAMA: Establishing a clear flight plan for AAM's take-off.
Hensoldt marks milestone as Belgian police aircraft continue to use their airborne sensors.
Beechcraft T-6c Texan II Integrated Training System revolutionizes Tunisian Air Force pilot production.
Second tranche of 18 Rafale for Indonesia enters into the order backlog.
Leonardo's leadership in private helicopter transport market reaffirmed with new contracts in Latin America.
B-2 Spirit bomber task force deployed to Keflavik AFB Iceland.
Md Helicopters signs contract with Middle East customer for six Cayuse Warrior Plus Helicopters and six armed MD530F upgrades.
JetZero, the future takes shape.
Worldwide incidents and accidents
This week in History - American aeronaut Louis Anselm Lauriat travelled in his hydrogen balloon Star of the East in the skies above the present-day Canadian province of New Brunswick.
Bonus Video - The perfect antidote to a boring day.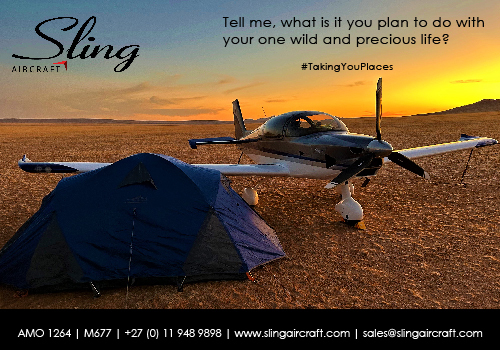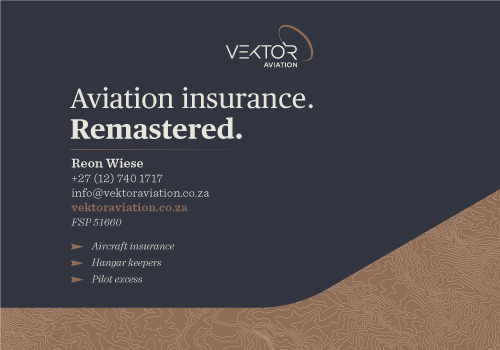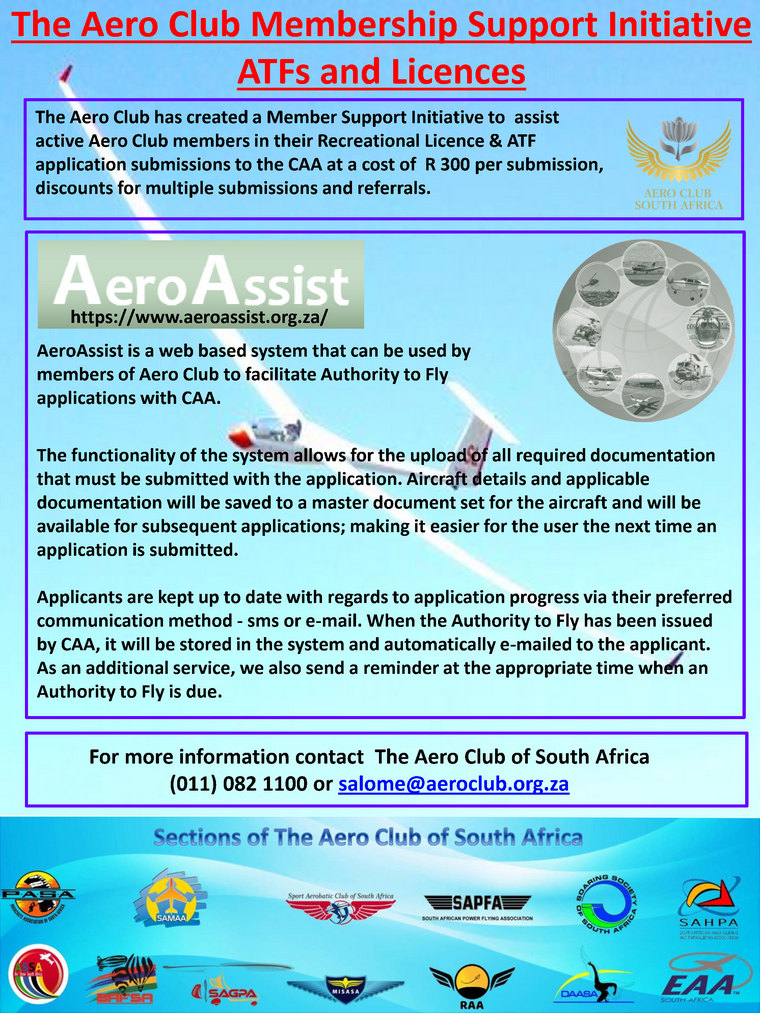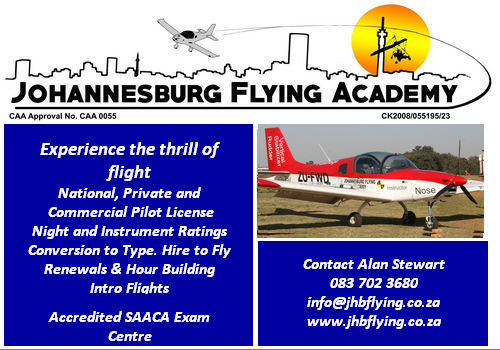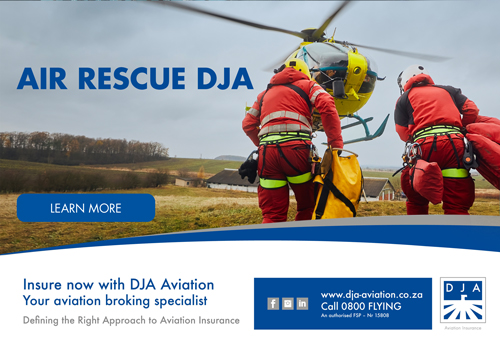 1
Children's Flight at Orient airfield, Magaliesberg. Contact Felix Gosher E-mail:
felixgosher@gnmail.com
Cell: 086 191 4603
2
Tedderfield Spring Fly Inn. Contact 083 702 3680
2
EAA Chapter 322 monthly gathering Auditorium Rand Airport at 07.30 Contact Neil Bowden E-mail:
airadventuresa@gmail.com
for more information
3
Rand Airshow Contact Kevin van Zyl Tel: 011 827 8884 for more information
9
Virginia Durban airshow. Contact Brendan Horan E-mail:
airshow@creativespacemedia.com
Cell: 078 486 6888
9 Lydenburg Fly In Festival. Contact Coenraad 076 466 9999
Helicopter fly-in to Krugersdorp airfield. Contact David le Roux E-mail:
David@pilotinsure.co.za
9 & 10
SAC World Advanced Aerobatic Championships training camp venue TBA Contact Annie Boon E-mail:
info@anniesaviationcorner.com
16
Vans RV fly-in at Kitty Hawk. Contact Frank van Heerden E-mail:
frankvh@mweb.co.za
for more information
16 & 17
SAC Limpopo Regionals Phalaborwa airfield. Contact Annie Boon E-mail:
info@anniesaviationcorner.com
30
Saldanha West Coast airshow. Contact Clive Coetzee E-mail:
clivecoetzee@sun.co.za
Cell: 084 614 1675
29 Sept to 1 November.
EAA Sun 'n Fun New Tempe Bloemfontein. Kassie 080 404 1642 or Lucas 082 566 0656
30 to 7 October
Gliding Nationals at Potchefstroom - Carol Clifford
bobcar@global.co.za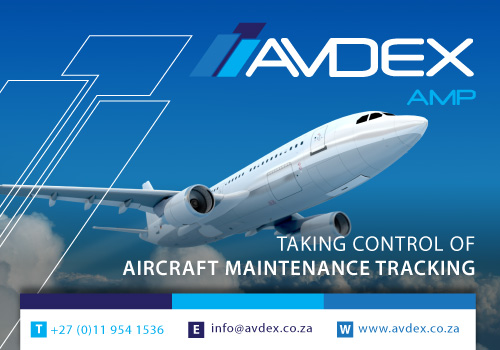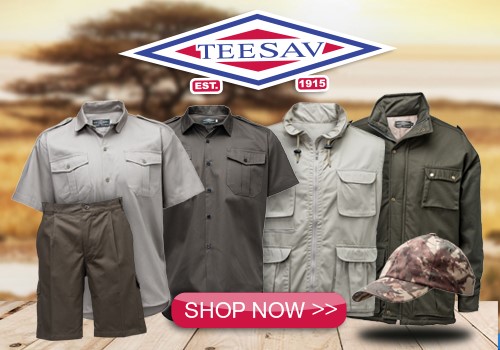 1
West Coast FlyFPV SA Championship and West Coast RC Flight Championship. Clive Coetzee E-mail:
clivecoetzee@sun.ac.za
Cell: 084 614 1675
6 & 7
SAC World Advanced Aerobatic Championships training camp venue TBA. Annie Boon E-mail:
info@anniesaviationcorner.com

6 to 8
EAA Sun 'n Fun Tempe Airfield. Neil Bowden E-mail:
airadventuresa@gmail.com
7
EAA Chapter 322 monthly gathering 18h00 Tempe airfield. Contact Neil Bowden E-mail:
airadventuresa@gmail.com
13 & 14
Silver Creek Camp Over & Pancake breakfast Silver Creek airfield. Contact Neil Bowden E-mail:
airadventuresa@gmail.com
14 to 22
SAC World Advanced Aerobatic Championships training in the USA. Contact Annie Boon E-mail:
info@anniesaviationcorner.com
24 October to 4 November. SAC Advanced World Aerobatics Championships Las Vegas. Contact Annie Boon E-mail:
info@anniesaviatio
ncorner.com

28 October
SAPFA SA Landing Championships - Brits & Stellenbosch airfields. Contact Ron Stirk E-mail:
melron@mweb.co.za
Cell: 082 804 445 0373
29 to 1 September
EAA Sun & Fun. New Tempe Bloemfontein. Kassie 082 404 1642 or Lucas 082 566 0656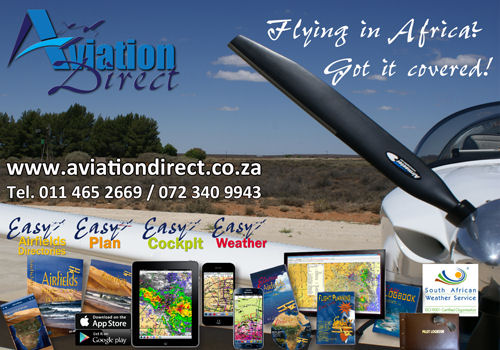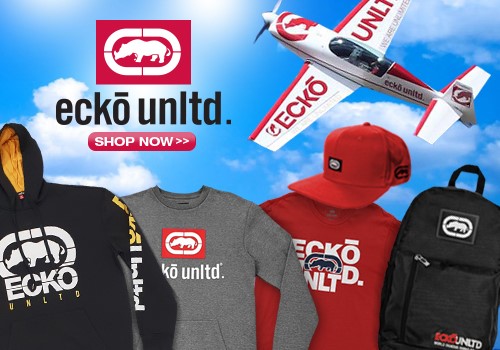 GAMA: ESTABLISHING A CLEAR FLIGHT PLAN FOR AAM'S TAKE-OFF

The General Aviation Manufacturers Association (GAMA) has formally submitted comments to the U.S. Federal Aviation Administration's (FAA) proposed Special Federal Aviation Regulation (SFAR) for Integration of Powered-Lift: Pilot Certification and Operations; Miscellaneous Amendments Related to Rotorcraft and Airplanes.


GAMA methodically worked with its membership to review the proposal and put forward comments that reflect the SFAR's critical role in enabling initial powered-lift operations. The SFAR will also provide the regulatory environment required to collect necessary operational data that will inform future permanent rulemaking.
"The world's leading AAM manufacturers have collaborated on targeted comments that if accepted, will improve aviation safety and alleviate regulatory uncertainty forced on the industry by FAA reversals of key decisions. With the FAA's publicly stated target date for enabling initial eVTOL and other powered lift aircraft entry-into-service of early 2025, there is an urgent need for a performance based regulatory framework that permits the industry to complete the aircraft certification, pilot licensing and operational approval processes necessary to meet this timeline. Just last month, the FAA doubled down on its commitment to its early 2025 initial operational timeline with the publishing their first AAM implementation plan dubbed 'Innovate28.' This document calls for integrated 'at scale' AAM operations in key cities by 2028 as a showcase in time for the 2028 Olympic Games in Los Angeles. To achieve this 'at scale' objective, near term initial operations must be enabled," said Pete Bunce, GAMA President and CEO.

"We acknowledge the significant work and challenges created for both industry and government by the decision to type certificate eVTOL aircraft as powered-lift and urge the FAA to take full consideration of the expertise behind the safety-based comments provided by a very broad group of AAM manufacturers, operators and industry trade groups. We must ensure that the final SFAR establishes a practical pathway to initial pilot certification as well as an appropriate operational framework consistent with the U.S. led initiative at ICAO. Doing so would provide a clear regulatory framework to ensure safety and facilitate industry growth in the U.S. and worldwide. Failure to provide timely and practical regulatory certainty will jeopardize the U.S. industry's global leadership position in Advanced Air Mobility."
In its comments, GAMA focuses on four critical areas of interest to be addressed within the SFAR: pilot certification, dual controls, flight simulation training devices and operational rules. GAMA and the entire AAM community urge the FAA to enable the initial pilot cadre to be certificated by adding a powered-lift type rating to an existing airplane or helicopter category type certificate and to apply the appropriate operating rules for powered-lift operations based on the performance characteristics of each aircraft type.
More specifically, the legacy fuel-based energy reserves and the antiquated requirement to design and certificate a dual control variant of each aircraft platform needs to be addressed. There is also significant concern that there are not adequate FAA resources to support the SFAR's framework as proposed in a timely manner, especially as it relates to pilot certification and training.
Additional aviation stakeholder organizations supporting GAMA's submitted comments include the Aerospace Industries Association (AIA), Aircraft Owners and Pilots Association (AOPA), Experimental Aircraft Association (EAA), Helicopter Association International (HAI), National Air Transportation Association (NATA), National Business Aviation Association (NBAA), and Vertical Flight Society (VFS).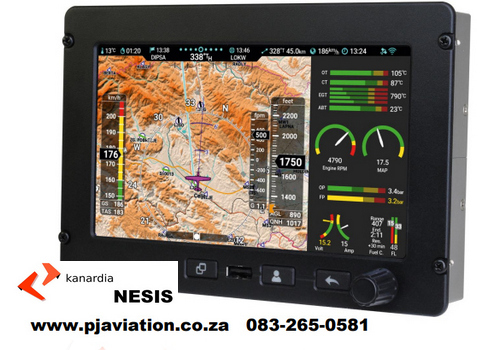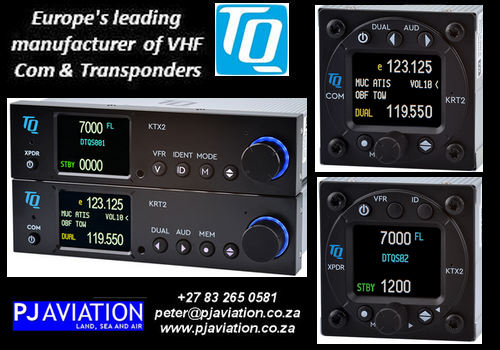 HENSOLDT MARKS MILESTONE AS BELGIAN POLICE AIRCRAFT CONTINUE TO USE THEIR AIRBORNE SENSORS.

As the Belgian Federal Police Air Support Unit marked its 30th anniversary, Hensoldt took the opportunity to celebrate the Unit's 20 years of using Hensoldt airborne sensors on its helicopters.


Since 2005, Hensoldt's electro-optical systems have been integrated into the Belgian Federal Police's fleet of MD902 and MD520 helicopters for airborne observation, bolstering their ability to carry out various police missions, such as security operations, crime prevention, search and rescue, firefighting and VIP escort and protection.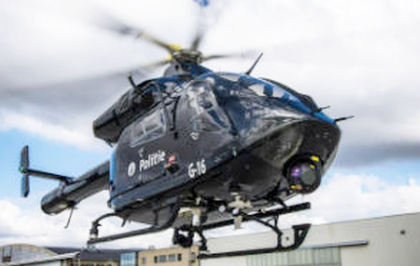 Four generations of Hensoldt airborne observation systems have been in use by the Belgian Federal Police, with continuous product support from Hensoldt over this time, the company said, adding that the most recent upgrade, the ARGOS-II, further enhances the Unit's operational effectiveness.
The ARGOS-II airborne electro-optical system is designed for installation on helicopters, fixed-wing aircraft, and unmanned aerial vehicles (UAVs). The stabilised system combines multiple sensors and electronics into a single interchangeable unit. Its features include a high-definition (HD) MWIR (medium wave infrared) thermal imaging camera with continuous optical zoom, a unique HD (high definition), multispectral zoom TV-camera and either an HD multispectral spotter camera, or a short-wave infrared (SWIR) spotter camera for enhanced capabilities in challenging conditions with low visibility.
Hensoldt said that advanced image processing functions, such as picture-in-picture display, edge enhancement, haze penetration, pseudo colours and day/thermal image-fusion, ensure optimised image-performance across diverse operational conditions.
"Of particular interest is the system's continuous optical zoom capabilities that provides optimal information from the scene of interest, which enhances situational awareness and operational efficiency without losing a single video frame," said Chris Haines, Head of Sales for Optronics in South Africa.
Hensoldt's electro-optical systems are in use by law enforcement agencies around the world, including in South Africa. In addition to the Belgian Federal Police, the Thuringia State Police and the German Federal Police have also chosen the ARGOS-II for their helicopter fleets.
"We congratulate the Belgian Federal Police Air Support Unit on their remarkable 30th anniversary - their unwavering dedication and remarkable achievements serve as an inspiration. We express our gratitude for their loyalty and trust in Hensoldt's products, which have played a vital role in their crucial missions," said Deon Olivier, Chief Executive for Hensoldt South Africa Optronics.
Hensoldt South Africa exports its solutions to more than 45 countries across the world in addition to supporting local customers. The Goshawk 350 and LEO II are used by the South African Police Service Air Wing on its AS350 helicopters as well as its Pilatus PC-6 Turbo Porter fixed wing aircraft. The South African Air Force uses the Argos 410 on its Caravan surveillance aircraft while the Argos 410 LUH is fitted to the A109 Light Utility Helicopters. Argos M systems are installed on the Super Lynx maritime helicopters and Hensoldt is the prime contractor for the EO/IR targeting sight on the Rooivalk helicopter.
Hensoldt South Africa recently launched its new lightweight ARGOS-8 compact electro-optical system, designed for the smaller and lighter unmanned aerial vehicle market. The ARGOS-8 (with an 8-inch gimbal), weighs 6 kg and is equipped with laser designator and range-finder capability.

BEECHCRAFT T-6C TEXAN II INTEGRATED TRAINING SYSTEM REVOLUTIONIZES TUNISIAN AIR FORCE PILOT PRODUCTION

Textron Aviation Défense today announced the arrival of the eighth Beechcraft T-6C Texan II aircraft in support of Tunisian Air Force pilot production at No. 13 Squadron at Sfax Air Base in Tunisia. Textron Aviation Defence was previously awarded a Foreign Military Sales (FMS) contract for eight T-6C Texan II advanced military training aircraft, in-country field service and logistics support representatives, program management support, interim contractor support for the first year, training for pilots and maintenance professionals, spare engines, spare parts and aircraft support equipment.


The world's most advanced global air forces and pilots trust us to deliver a great aircraft that enables them to make the world a better, more secure place. Our world-class workforce goes above and beyond to design, manufacture, deliver and support the world's premier military flight trainer. It is an honour that partner nations continue to put their confidence in the Beechcraft T-6 Texan II as the gold standard in training capabilities.
Brett Pierson, president and CEO of Textron Aviation Defence: "It's an honour to celebrate the induction of the Beechcraft T-6C into Tunisian Air Force pilot production," said Brett Pierson, president and CEO of Textron Aviation Defence. "The world's most advanced global air forces and pilots trust us to deliver a great aircraft that enables them to make the world a better, more secure place. Our world-class workforce goes above and beyond to design, manufacture, deliver and support the world's premier military flight trainer. It is an honour that partner nations continue to put their confidence in the Beechcraft T-6 Texan II as the gold standard in training capabilities."
Tunisia plays an important role in ensuring not only its own national security but also that of northern Africa and the continent as a whole.
U.S. Ambassador to the Republic of Tunisia Joey R. Hood speaking at a July 17 event marking the arrival of the first four T-6C aircraft, U.S. Ambassador to the Republic of Tunisia Joey R. Hood said, "Tunisia plays an important role in ensuring not only its own national security but also that of northern Africa and the continent as a whole," and reiterated the United States' commitment to supporting Tunisia's efforts to strengthen the Tunisian Air Force's capacity to respond both to security and humanitarian needs.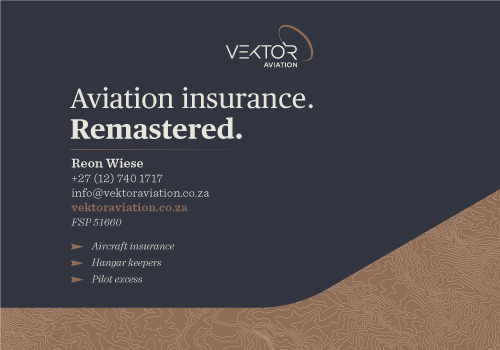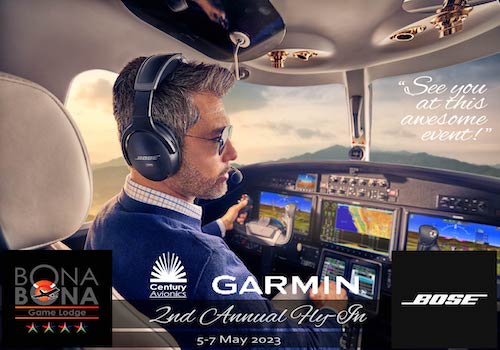 SECOND TRANCHE OF 18 RAFALE FOR INDONESIA ENTERS INTO THE ORDER BACKLOG

As part of the contract signed by Indonesia on February 2022 for the acquisition of 42 Rafale, the second tranche of 18 Rafale came into force today. This follows the entry into force in September 2022 of the first tranche of 6 Rafale, bringing the total number of aircraft on order to 24.

The acquisition of the latest-generation Rafale for the Tentara Nasional Indonesia Angkatan Udara (Indonesian National Army Air Force) includes a complete "turnkey" solution as well as a substantial industrial return for the Indonesian aeronautical sector. Educational projects will also be launched as part of the technical training of aeronautical know-how.
The "omnirole" Rafale is a unique asset that will ensure Indonesia's sovereignty and operational independence and reinforce its role as a major regional power.
"This new step consolidates the beginning of a long-term partnership with the Indonesian authorities, whom I would like to thank once again for their confidence. It testifies to the strategic link that unites Indonesia and France, and will be reflected in the growing presence of Dassault Aviation in the country", said Eric Trappier, Chairman and CEO of Dassault Aviation.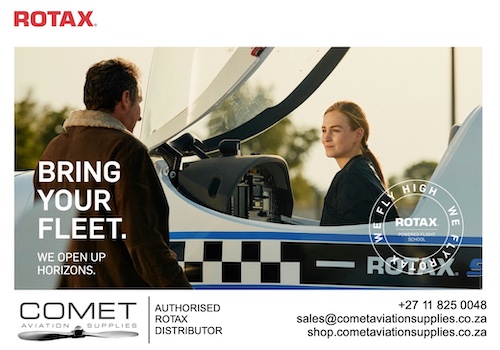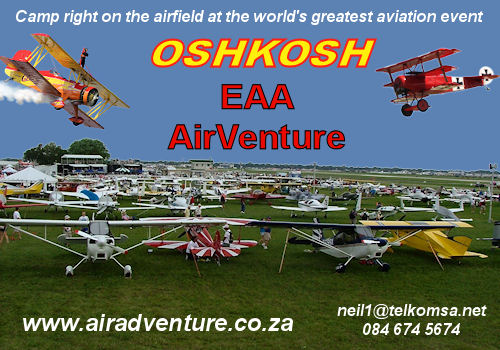 LEONARDO'S LEADERSHIP IN PRIVATE HELICOPTER TRANSPORT MARKET REAFFIRMED WITH NEW CONTRACTS IN LATIN AMERICA

A distributor Agreement was signed at LABACE 2023 between Leonardo and Gruppomodena S.A. for the civil market in Uruguay and Argentina including, an order for two AW119Kx and an order for one AW109 GrandNew for a private operator in Brazil

Gruppomodena S.A. has been appointed official distributor of Leonardo helicopter types including the AW119Kx, AW109 legacy, AW169 and AW139 for the civil markets in Uruguay and Argentina. The distributor has also signed a contract for two AW119Kx single engine helicopters. A major player in Latin America for helicopter services, this partner is also an established operator of AW109 and AW139 helicopters for a range of roles including passenger transport, offshore transport, and rescue as well as an authorised service centre for the reference market. In addition, another private operator has placed an order for one AW109 GrandNew light twin engine helicopter, which will be operated in Brazil. All of these light helicopters announced at
ABACE will feature customised VIP interiors and will be used for private/corporate transport in the relevant locations.
Furthermore, Leonardo's distributor for the latest generation AW09 single engine model in Brazil, Gualter Helicopters (Aero Service Representação) has signed contracts for three aircraft for executive transport with three different end-users in the country. These latest achievements for the AW09 in Brazil come two months after the appointment of Gualter Helicopters, which had signed preliminary sales contracts for 20 units in March, providing evidence of the already anticipated strong interest from potential operators in acquiring the new type. Acquired three years ago by Leonardo, the AW09 perfectly complements Leonardo's product range in the Long Light Single segment, introducing an all-new design aircraft to sustain long-term competitive positioning in this weight category.
With a 45% share over the last ten years, Leonardo is the world leader in the twin-engine VIP/corporate helicopter market including private, charter and VVIP/Government transport services, thanks to the most modern and largest product range. More than 900 Leonardo VIP/corporate helicopters are flying today globally, approximately 25% are based in Latin America. Leonardo is also leveraging the Agusta brand for todays and future VIP market initiatives. This brand exemplifies the unique combination of best-in-class performance, latest technology, comfort and Italian style widely recognised in the market for Leonardo's VIP-configured helicopters, delivering a unique service and flight experience. Moreover, operators benefit from the all-new Service and Logistic Centre in Itapevi (São Paulo), which has allowed to further increase the level of quality localised technical assistance over the last two years, with the potential for a future expansion.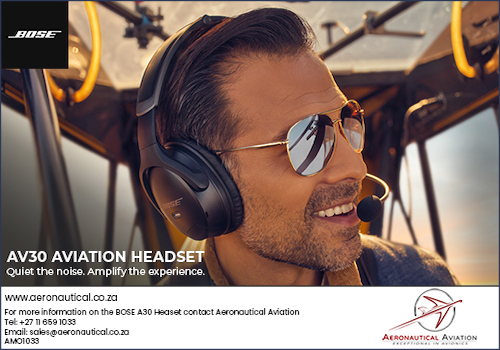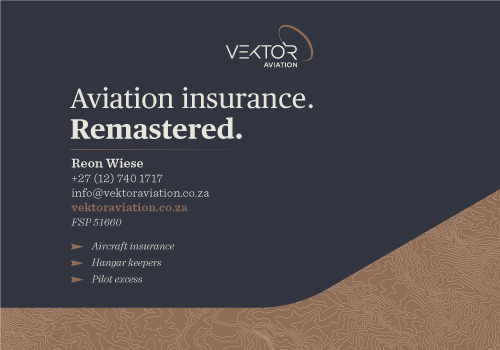 B-2 SPIRIT BOMBER TASK FORCE DEPLOYED TO KEFLAVIK AFB ICELAND

The US Air Forces in Europe recently announced that a bomber task force comprising of three B-2 Spirit aircraft and 150 support crew from Whiteman Air Force Base, Missouri, had arrived at Iceland's Keflavik Air Base.

The visit marks the stealth bomber's return to routine operational rotations after a jet caught fire in December, prompting the Air Force to ground the fleet for five months. And the aircraft has been away from Europe even longer: It last deployed to the region for six months in 2021.
"This bomber task force initiative was designed to bolster U.S. European Command's overarching security mandates across the European continent, while also affording aircrews the opportunity to acclimate themselves to the intricacies of joint and coalition operations in foreign locations," the Air Force said in a release.
Though the aircraft were approved to return to normal operations in May, it remains unclear what happened over the course of myriad safety inspections or whether any bombers are still out of commission. The Air Force has not yet released a public version of its investigation into that accident.
The Spirits are replacing a task force of B-1 Lancer bombers - the 9th Expeditionary Bomb Squadron out of Dyess Air Force Base, Texas, that arrived in Europe in May.
The Air Force began sending its bomber fleets on short-term deployments around the world in 2018 amid fears that longer stints overseas could make them vulnerable to attack. But the trust and experience American airmen gain with their foreign counterparts on those periodic visits remains valuable.
"There is simply no substitute for the hands-on integration with our allies and partners that we're able to accomplish during a BTF deployment like this one," Lt. Col. Andrew Kousgaard, who is leading the B-2 deployment as commander of the 393rd Bomb Squadron, said in the release.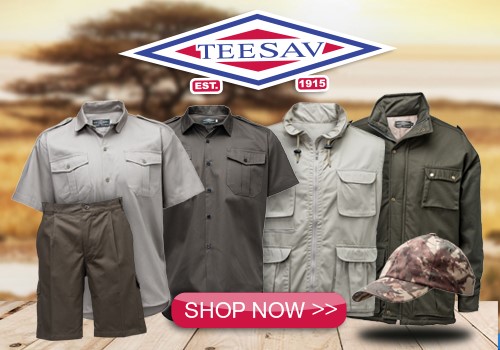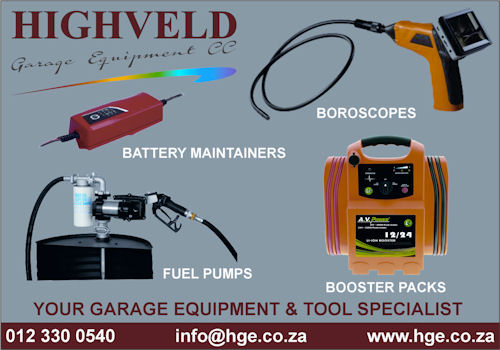 MD HELICOPTERS SIGNS CONTRACT WITH MIDDLE EAST CUSTOMER FOR SIX CAYUSE WARRIOR PLUS HELICOPTERS AND SIX ARMED MD530F UPGRADES.

MD Helicopters (MDH) is excited to announce a contract signing with a Middle East customer to provide six Cayuse Warrior Plus Attack/Scout aircraft with precision weapons capability and six MD 530F glass cockpit upgrades. The twelve aircraft will support counter insurgency and counter terrorism operations by providing area security, tactical reconnaissance, convoy escort, and drug interdiction throughout the country.

The Armed MD 530F aircraft will receive glass cockpit upgrades at MD Helicopters in Mesa, AZ. Deliveries are scheduled to begin in 2024 for all twelve aircraft.
"We are honoured for the trust ally forces have put in us to provide safe, reliable assets for their security missions," says MD Helicopters President and CEO Brad Pederson. "We are excited to showcase the capabilities of this purpose built, best value solution."
With a history of providing reliable and safe platforms for critical military and public safety operations, MD Helicopters provides the best choice for customers who require a reliable workhorse with best economic value, that protects and serves their communities.
The Middle East selection includes a complete logistics package including initial provisions, spares, and pilot and maintainer training.
The Cayuse Warrior and the MD 530F are proven tactical scout and light attack aircraft valued for their unmatched power, safety, speed, agility, and unparalleled confined area capabilities. The 'Plus' version features mission enhancements that include the precision weapons system, avionics improvements, and armour.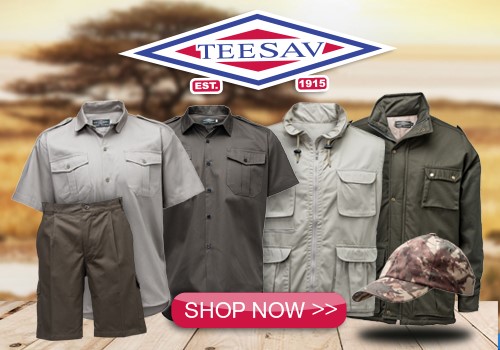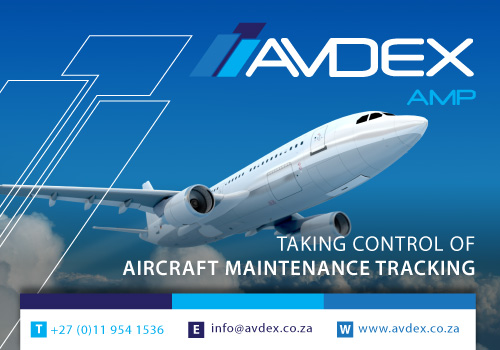 JETZERO, THE FUTURE TAKES SHAPE

JetZero is developing an ultra-efficient Blended Wing Body jet with unprecedented performance. Working with the US Air Force, NASA and the FAA for entry-into-service by 2030.

The JetZero Blended Wing is the biggest leap in commercial aircraft architecture since the dawn of the jet age and the best first step toward the ultimate goal of zero-carbon emissions aviation. The aircraft will launch in 2030 with 100% SAF compatibility, and the internal volume to accommodate zero-carbon emissions hydrogen.
JETZEROPIC Our aircraft dramatically improves aerodynamic efficiency over traditional tube designs which are fundamentally unstable and require large tail surfaces, creating yet more weight and drag.
The Blended Wing is a naturally stable design requiring no tail surfaces, which eliminates unnecessary complexity. A shorter, wider fuselage is blended together mimicking the wing to provide lift. This reduces the surface needed, creating a lighter aircraft with less drag.
The beauty of efficiency is that it compounds. With less drag and weight, the size of the engines is reduced, which further reduces drag and weight. The result is an aircraft with the passenger capacity and range of a small wide body that uses the engines of existing narrow-body planes. This breakthrough fills the mid-market gap with an aircraft that achieves half the fuel burn and emissions of the aging fleet it will replace.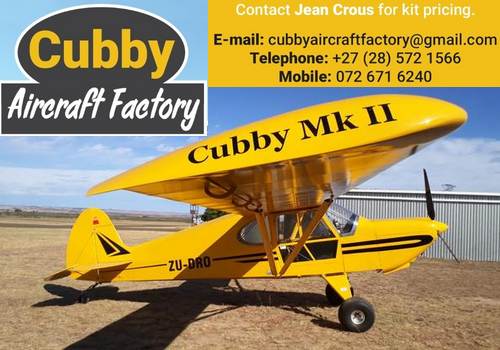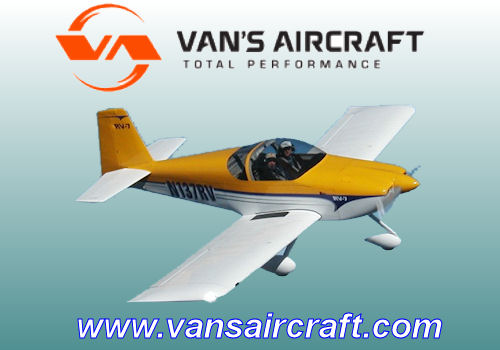 Nigeria, Chukuba, Shiroro, Niger: A NAF Mil Mi-171E was apparently shot down and crashed near Chukuba, Shiroro, Niger, by armed gangs during a medical evacuation mission. Apparently two pilots and two crew members were killed, while seven crew members were injured.
USA, near Greer, SE of Greenville Spartanburg Int, SC: Shortly after take-off a Beechcraft C23 Sundowner made a forced landing to cornfield terrain near Sharon Church Road and Highway 101, near Greer, southeast of Greenville Spartanburg International Airport (GSP/KGSP), South Carolina. The two occupants sustained serious injuries and the aircraft received substantial damage.
Russia, Khanskaya Air Base, Adygea: The Russian state news agency TASS recently reported that an L-39 jet trainer aircraft crashed during a scheduled training flight in the Krasnodar Region during a landing approach. The news agency stated that the aircraft went down within the airfield's limits, and that there was no damage or casualties on the ground. According to preliminary reports, one crew member was killed. The Russian Ministry of Defence stated that the cause of the crash is currently being investigated.
Polkovnik Vadim Gurov, commander of the Maykop training air base, reportedly passed away in the accident. The Russian news telegram channel "Baza" additionally claimed that the aircraft crashed prior to the threshold, hooked on the ground, and collided with a short-range radio communications tower. However, these claims are unverified.
Canada, N of Timmins, ON: A DHC-8-100 operated by Air Creebec, was conducting flight YN861 from Timmins/Victor M. Power Airport (CYTS), ON, to Moosonee Airport (CYMO), ON, with 4 crew and 26 passengers on board. After departing runway 03, the LH engine torque began to fluctuate, lost power, and failed. The flight crew conducted the appropriate checklists and declared an emergency with Timmins FSS, declared their intention to return for landing on runway 03, and requested that the ARFF be present for their landing. The flight landed uneventfully. Maintenance completed ground runs and did not find any cause for the engine failure. As a precaution, they replaced the LH torque gauge and LH engine signal conditioner and conducted further ground runs before conducting a test flight. Five circuits were performed with no faults found, and the aircraft was returned to service.
USA, Lansing-Capital Region International Airport, MI: An Ameriflight flight AMF1304, a Beechcraft C99 Commuter cargo plane, N261SW, experienced a loss of control event and impacted the ground immediately after take-off from Capital Region International Airport (LAN/KLAN), Lansing, Michigan. The sole pilot onboard was not injured.
A review of the ATC recording shows that the pilot reported "having trouble controlling my left rudder". The airplane was cleared to land and subsequently crashed near taxiway B. The pilot was still in contact with ATC after impact and evacuated the airplane. Photos from the scene show that the airplane sustained substantial damage to both wings and nose/cockpit section.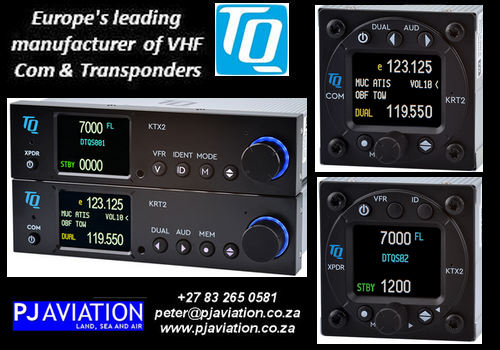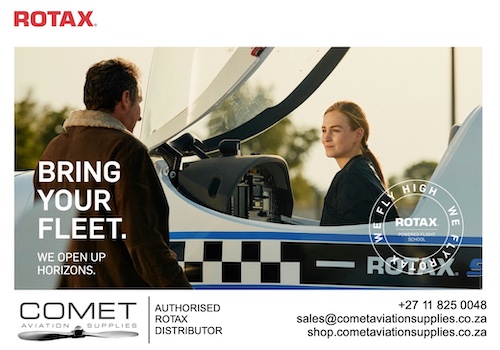 10 AUGUST 1840

American aeronaut Louis Anselm Lauriat travelled in his hydrogen balloon Star of the East in the skies above the present-day Canadian province of New Brunswick.

This excursion was the first piloted flight in Canada. At that time, New Brunswick was a British colony; in 1867, it became one of the four original provinces of the Dominion of Canada.
By the time he made that flight at the age of 54, Boston resident Lauriat had already established himself as one of the best-known aeronauts in the northeastern United States. After traveling to New Brunswick via the steamship North American, Lauriat began his pioneering ascent in Star of East at the colony's seaport city of Saint John.
The balloon attained a speed of 21 miles (33.8 kilometres) per hour up in the air during that journey. Lauriat's flight came to an end when his balloon landed about 21.8 miles (35 kilometres) from Saint John.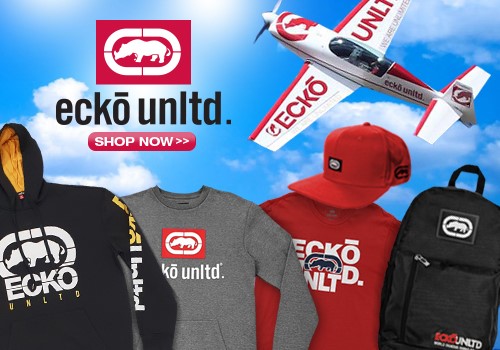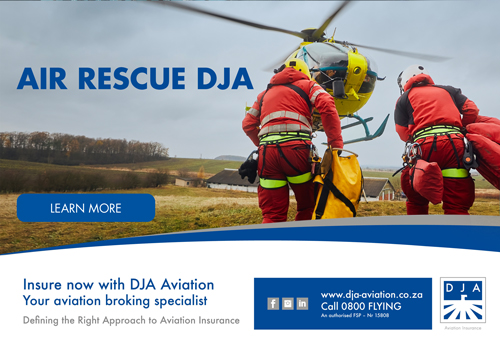 Taylor Monoplane - The Perfect Antidote to a Boring Day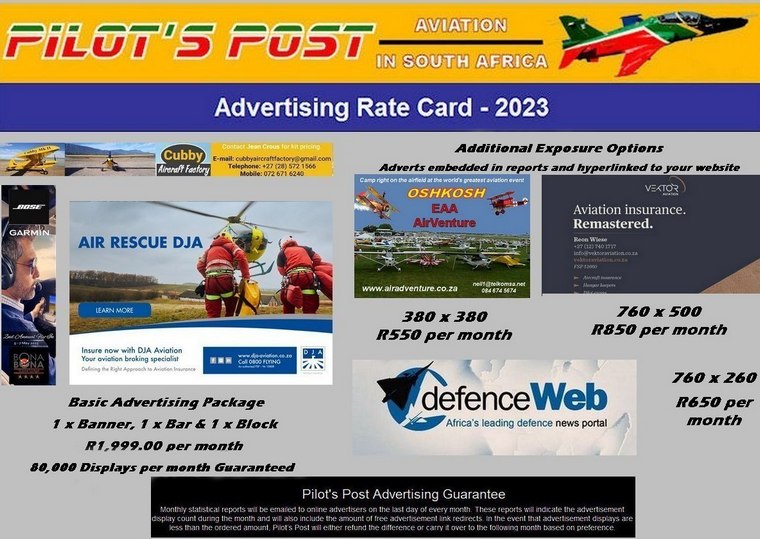 Google Banner Ad