Compiled by Willie Bodenstein



Google Banner Ad




This Week in Airlines, Airports and Airliners

AFRAA to Join Focus Africa Initiative

SAA increases connections to Europe through codeshare agreement with Lufthansa Airlines.

Ethiopian Airlines Increases Korea-Africa Services Passengers to fly state-of-the-art A350-900 aircraft six times a week.

FAA Hits 1,500-Controller Hiring Goal for 2023.

British Airways celebrates 75 years of connecting Britain with Japan.

Emirates mark one of its busiest summers ever.

Delta Sky Club's new location on Newark's Terminal A reflects city's industrial past.

Lufthansa Group achieves record result in second quarter and specifies outlook.

Qantas nearly doubles Boeing 787 Dreamliner fleet with order for 12 widebody jets.


Worldwide incidents and accidents.

Bonus Video - Ford Tri Motor Flight 2016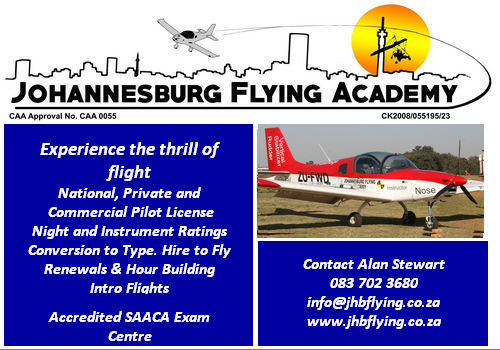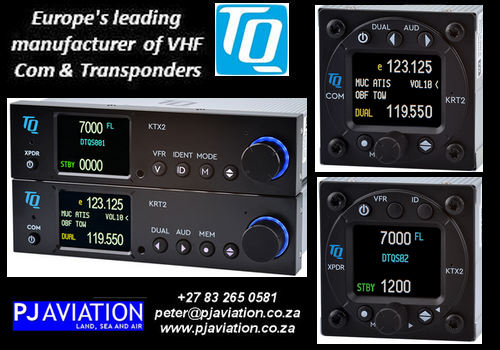 AFRAA TO JOIN FOCUS AFRICA INITIATIVE

The International Air Transport Association (IATA) and the African Airlines Association (AFRAA) announced that AFRAA is joining the Focus Africa initiative. Focus Africa aims to maximize the contribution of aviation to development across the African Continent by better serving passengers and shippers. Under Focus Africa, private and public stakeholders are committed to delivering measurable improvements in six critical areas - safety, infrastructure, connectivity, finance & distribution, sustainability, and skills development.


"AFRAA strengthens the Focus Africa coalition as we work to increase aviation's role in Africa's development. This has enormous promise. The continent is home to the world's most rapidly growing population but accounts for just 2% of air passenger and cargo transport activity. The road to realizing aviation's potential will be long. But with the strong partnerships committed to Focus Africa, we can, and we will realize the needed change," said Kamil Al Awadhi, IATA's Regional Vice President for Africa and the Middle East.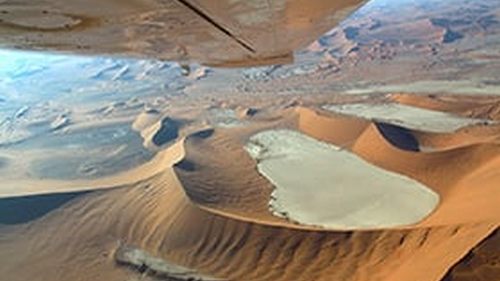 AFRAA and IATA share a common vision - the development of a safe, secure and sustainable aviation industry in Africa that facilitates business, trade, and tourism and contributes positively to Africa's economic growth and development. AFRAA fully supports and encourages collaboration in tackling the challenges and threats to the sustainability of Africa's air transport sector. By joining IATA and the other Focus Africa partners we can help propel this initiative which will deliver widespread social and economic benefits," said Abderahmane Berthé, AFRAA Secretary General.
IATA and AFRAA are also enhancing their collaboration by renewing a joint work program which includes:
Promoting regional air connectivity by working together with governments to support the implementation of the Single African Air Transport Market (SAATM). This work aims to: (1) see the 23 countries committed to SAATM ratify the accord and (2) encourage more countries to join the SAATM.
Liberating airline funds blocked by governments from repatriation by advising governments on best practices to clear backlogs. Since 2018, a significant amount of blocked funds have been repatriated from Angola, Ethiopia, Ghana, Nigeria, and Zimbabwe through working with the respective governments. Currently $1.5 billion in airline funds remain blocked across the continent.
Improving operational safety through a data-driven, collaborative program to reduce safety incidents and accidents. This includes improving data sharing, prioritizing the accurate communication of aeronautical information, timely accident and incident reporting, and promoting IATA safety auditing programs including the IATA Operational Safety Audit (IOSA) and IATA Standard Safety Assessment (ISSA). With all IATA members on the IOSA registry and all AFRAA members on the IOSA or ISSA registry, this effort will focus on encouraging governments to adopt the use of IOSA in their safety oversight programs.
Achieving reasonable levels of taxes and charges by focusing governments on the long-term social and economic benefits of aviation. Infrastructure in Africa comes with a high price tag; user charges across the continent are 8% higher than the industry average. Infrastructure charges must be set at levels that are fair, justified, and reflective of a value service proposition for airlines and passengers. Efforts in this area have resulted in charges reductions in Chad, the Ivory Coast and Zambia over the last five years.
Supporting compliance with the Carbon Offsetting and Reduction Scheme for International Aviation (CORSIA). CORSIA is a key element of the commitment to achieve net zero carbon emissions by 2050 agreed to by the industry and governments. Twenty-five African countries are ready and participating in its initial carbon emissions data capturing.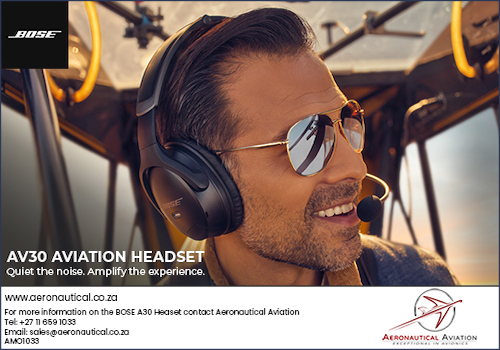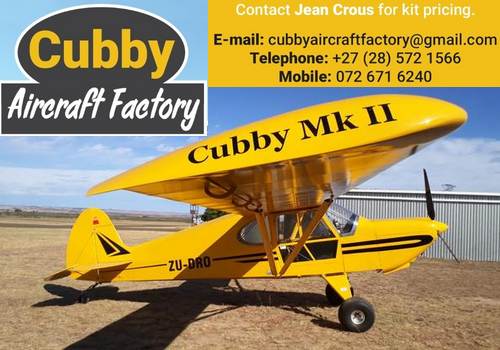 SAA INCREASES CONNECTIONS TO EUROPE THROUGH CODESHARE AGREEMENT WITH LUFTHANSA AIRLINES


South African Airways (SAA) customers can now fly to Frankfurt and connect to a host of European destinations thanks to a new codeshare agreement between Lufthansa Airlines and SAA. The SAA codeshare on Lufthansa is now open for sale.


The agreement allows customers to book a long-haul trip with SAA to European destinations serviced by Lufthansa from Johannesburg.
Furthermore, SAA is excited to announce that once regulatory approval is granted, Swiss Airlines which also belongs to the Lufthansa Group will codeshare with SAA. Customers will similarly be able to book on the SAA codeshare on Swiss to flights out of Johannesburg to Zurich and onward to other European destinations on a single ticket.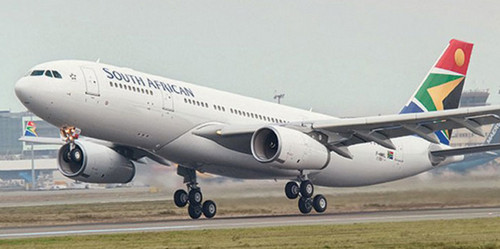 "We are thrilled to resume our codeshare agreement with the Lufthansa and soon with Swiss airlines, who are both members of STAR Alliance, the largest Alliance amongst airlines" said SAA Chief Commercial Officer, Tebogo Tsimane. "It is a key step in reconnecting our travelers from around the continent to a wider range of international destinations through their SAA ticket and earn Voyager miles."
A codeshare agreement means that customers will only need to book a single ticket and have their checked-in luggage carried seamlessly to their destination. A single ticket is more cost-effective, and the codeshare agreement means that travellers do not have to worry about the logistics of travelling between continents on multiple airlines.
"We are very pleased to announce that we have re-established our codeshare agreement with South African Airways," said Matthias Lefèvre, General Manager of Sales at Lufthansa Group Airlines for Southern Africa.
"Building on our long-term partnership with SAA allows us to offer greater flexibility and a larger variety to our customers in South Africa. Lufthansa and SWISS passengers can add a connecting flight from Johannesburg to Cape Town or Durban within the same booking."
Airlines within the Lufthansa Group offers more than 35 weekly connections from South Africa to their hubs in Europe.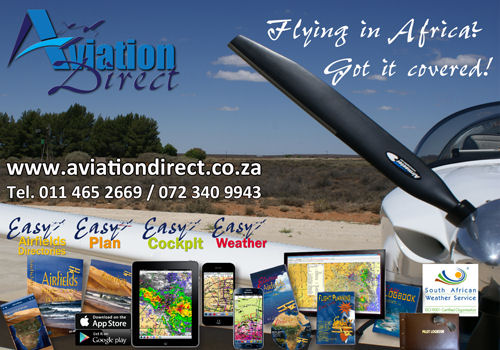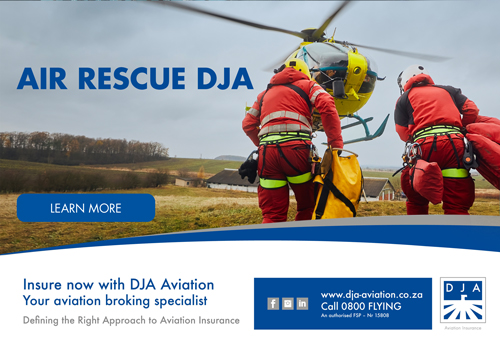 ETHIOPIAN AIRLINES INCREASES KOREA-AFRICA SERVICES PASSENGERS TO FLY STATE-OF-THE-ART A350-900 AIRCRAFT SIX TIMES A WEEK


Ethiopian Airlines Group, the fastest-growing global airline brand and the continent's largest airline, is pleased to announce that it will increase its weekly passenger flights to Seoul, Republic of Korea, to six, effective October 28, 2023. Ethiopian will also deploy the latest Airbus A350-900 aircraft on the route.

The increase in the frequency follows fruitful discussions between the aeronautical authorities of Korea and Ethiopia. The additional flights are evidence of the two countries expanding socio-economic relations and the growing multi-faceted partnership between Korea and the whole continent of Africa.

Regarding the flight enhancement, Ethiopian Airlines Group CEO Mr. Mesfin Tasew said, "Ethiopian is the only African carrier connecting Seoul to the continent and beyond, and the additional frequencies will be significant in fostering economic, cultural, and social interactions providing more diverse and convenient connectivity options to travellers. As a pan-African carrier, it gives us pleasure to give additional flight options between Addis Ababa, the diplomatic capital of Africa, and Seoul, the rising hub of East Asia. We are especially thrilled by the opportunity to serve our esteemed passengers with the latest Airbus A350-900 modern aircraft. I take this occasion to sincerely express my gratitude to the Government of the Republic of Korea for supporting Ethiopian in enhancing its flight frequencies."
Ethiopian Airlines has just marked its 10th year services Anniversary to Seoul, and the flight enhancement is part of the celebrations of this special occasion. Seoul was the 73rd destination of Ethiopian Airlines ten years ago, and the airline has since nearly doubled its entry points with over 130 destinations serviced across five continents.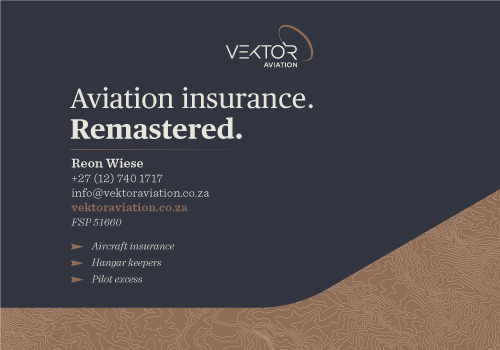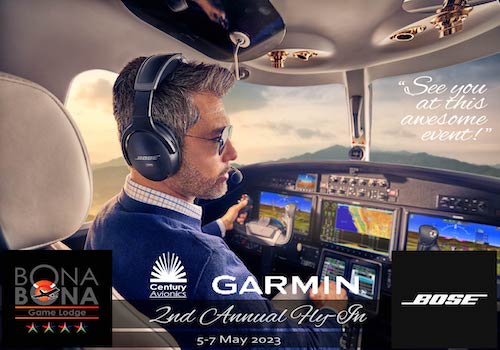 FAA HITS 1,500-CONTROLLER HIRING GOAL FOR 2023

The Federal Aviation Administration has hired 1,500 air traffic controllers and met its 2023 goal needed to continue rebuilding its training pipeline. The agency also announced that it now has approximately 2,600 controllers being trained at facilities across the country. Many of these controllers are already certified to safely work some air traffic positions as they continue training on others.

"This is an important milestone as we come out of the pandemic, but there is more work to do. We plan to hire 1,800 controllers in the upcoming year provided we receive the funding," said Tim Arel, chief operating officer of the FAA's Air Traffic Organization.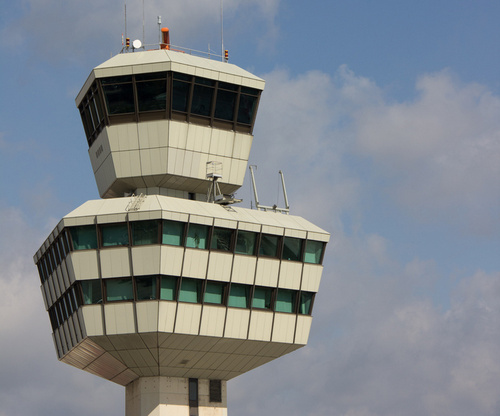 New controllers start their career journey at FAA's academy in Oklahoma City. After graduating, they relocate to one of the FAA's hundreds of air traffic facilities. There they begin training to become certified on specific airspace positions for that facility, Terminal Radar Approach Control (TRACON) or en route center. Certification varies from 18 to 24 months depending on the airspace complexity.
Today, there are around 2,600 controllers that are in various stages of training. Many of them were certified on the airspace for a previous facility but have relocated to another facility. Others are graduates of the academy working toward certification on all the positions where they are located.
Like the certification process for many highly skilled professions, air traffic control requires rigorous training. Not everyone who applies or enters the process will be ultimately successful.
The President's FY24 budget requests funding to enable the FAA to hire 1,800 additional controllers. More than 12,000 individuals applied to be an air traffic controller earlier this year during the FAA's BeATC campaign. Those that meet the basic qualifications then take the Air Traffic Skills Assessment exam. High scorers are invited to attend the FAA's academy.
The COVID-19 pandemic forced the FAA to close its academy for six months in 2020 and pause on-the-job training at facilities for almost two years.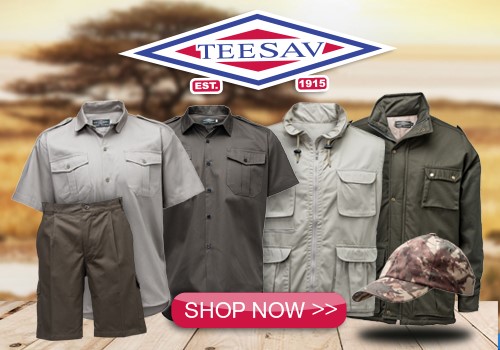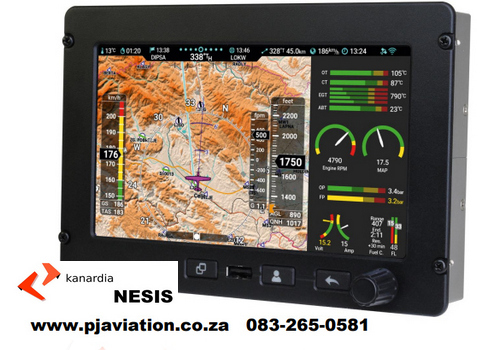 BRITISH AIRWAYS CELEBRATES 75 YEARS OF CONNECTING BRITAIN WITH JAPAN

75 years ago, British Airways (which was previously known as British Overseas Airways Corporation or BOAC) became the first British airline to operate passenger flights between the UK and Japan. On 19 March 1948, BOAC extended its Poole-Hong Kong Plymouth class flying boat service to Iwakuni. In November, the weekly service was further extended to Yokohama, Tokyo, with flights taking seven days and stopping at seven cities on route - Augusta, Alexandria, Karachi, Calcutta, Bangkok, Hong Kong and Iwakuni.


To commemorate this milestone, the airline is launching its latest business class Club Suite cabin, on flights between London Heathrow and Tokyo Haneda. From 31 October, British Airways will be the only airline offering a business class suite with a full privacy door on direct flights between the UK and Japan. Club Suite has been designed to offer privacy, comfort and space for customers wanting to work, rest and play.
Colm Lacy, British Airways' Chief Commercial Officer, said: "It all started with a flying boat and now Tokyo is one of our longest-served and most valued destinations. We're incredibly proud of our heritage - it's been our pleasure to connect British travellers with Japan since 1948 - and we look forward to serving them for the next 75 years and beyond as we continue our investment into new products, customer experience and technology."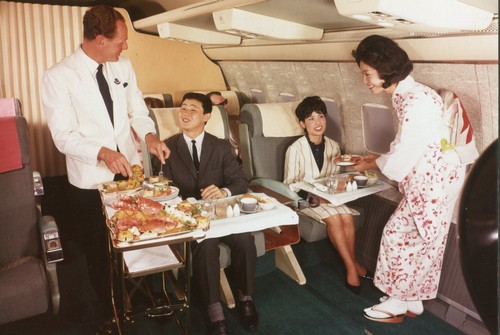 Drawing on inspiration from heritage menus in the airline's extensive archive, chefs have created celebratory dishes for all four cabins, that will be served on Heathrow to Haneda flights from 1 September to 31 October. Customers will be able to enjoy the most popular dishes that were served on the route in 1969 - beef stroganoff and beef cheek okaribayaki - and the airline has also created a celebratory cherry meringue gateau, the signature desert enjoyed by flyers on the London to Anchorage sector that same year.
The airline's Club Suite flat-bed seat offers direct-aisle access and a suite door for greater privacy in a 1-2-1 configuration. Boasting 40 per cent more storage, including a vanity unit and mirror, WiFi and enviable 18.5-inch inflight entertainment screens. The latest business class seats will be available on flights BA6 and BA5, operated by the B777-300ER* fleet.
Across the Club World cabin, customers enjoy a luxurious plush pillow and warm quilt from The White Company, an amenity kit and an improved dining experience.
From 1 September, customers travelling in the airline's First cabin to and from Tokyo will experience the airline's most-premium service, with bespoke loungewear and amenity kits designed by luxury British fashion brand, Temperley London, products from ELEMIS, including the renowned ULTRA SMART PRO-COLLAGEN range and bedding made from recycled plastic bottles.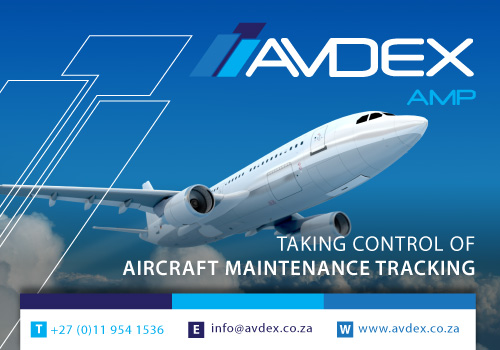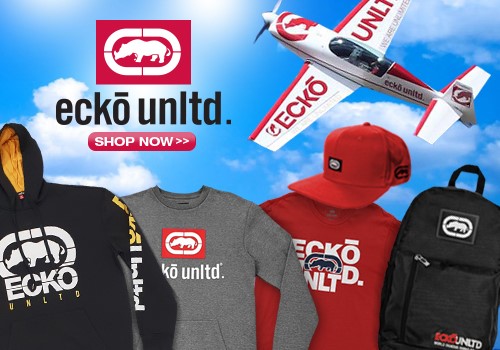 EMIRATES MARK ONE OF ITS BUSIEST SUMMERS EVER


Emirates, the world's largest international airline, marks one of its busiest summers ever, carrying over 14 million passengers with average seat load factors exceeding 80% across its global network between June and August.


Looking at the coming months, Emirates' booking trends show unabated demand for international travel across its network. Destination Dubai remained popular amongst travellers, even during the summer months with two million customers traveling to the airline's hub to enjoy its year-round attractions and events. Top inbound markets to Dubai on Emirates during this period included the UK, India, Germany, Pakistan, Saudi Arabia, China, Egypt and Kuwait. Over 35% of visitors to Dubai travelling on Emirates were families, staying an average of over two weeks to experience the city's incredible sites and attractions.
This winter season, the airline anticipates another spike in demand for travel to Dubai as the city runs a packed calendar of global conferences, world-class sporting events and more. The city has already welcomed more than 8.5 million international visitors in the first six months of 2023, registering more than a million more visitors during the same time last year.
Adnan Kazim, Emirates' Chief Commercial Officer said: "Travel demand across our network has been strong and resilient despite rising cost-of-living pressures in many markets. It shows the value that people place on travel - whether for work, play, study, or visiting loved ones; and how essential international air connectivity is to communities."

He added: "As an early mover in restoring our flying schedules, Emirates worked closely with our industry partners to ensure our readiness to serve customer demand as well as attract visitors through building on the appeal of our home and hub, Dubai. We're happy to see strong customer preference for our product in all cabin classes, especially in our premium cabins. Emirates will continue to ensure we are delivering the best value for money to our customers, by investing in our products, services, and in operating an efficient global network."
From June to August, Emirates operated nearly 50,000 flights to and from 140 cities, carrying over 14 million passengers.
Thanks to its 157 airline and rail partners, Emirates offers travellers convenient and extended access beyond its own global network, to over 800 cities in 100 countries.
This summer, Emirates:
Launched daily flights to a new destination to its network - Montreal, Canada.
Layered on additional flights to serve summer demand to 12 cities: Athens, Brisbane, Bangkok, Kuala Lumpur, Amsterdam, Budapest, Bologna, Medina, Jeddah, Entebbe, Venice and Shanghai.
Brought back daily A380 services to Birmingham, Nice, Taipei and Shanghai.
Introduced a new A380 service to Bali, becoming the first operation of its kind in Indonesia.
Introduced its latest 4-class A380 aircraft offering Premium Economy seats to Singapore, Los Angeles and Houston.
Announced new interline and expanded codeshare arrangements with Kenya Airways, Air Canada and Philippine Airlines.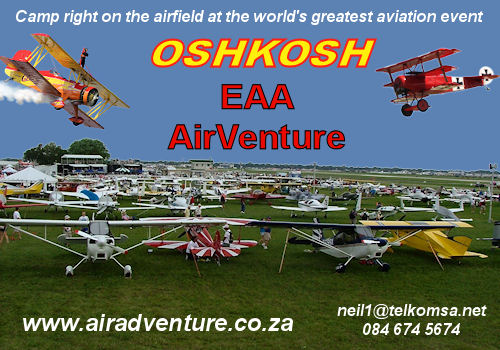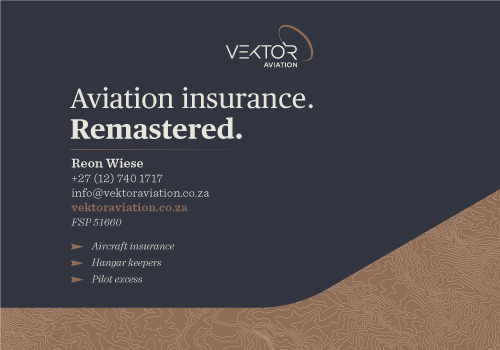 DELTA SKY CLUB'S NEW LOCATION ON NEWARK'S TERMINAL A REFLECTS CITY'S INDUSTRIAL PAST

Delta's stylish, new 7,000-plus-square-foot space seats over 200 guests (an increase of 50 from the Terminal B Club) and includes elevated views of the newly built Terminal A and airfield. The EWR Terminal A Club joins recently opened lounges in neighbouring NYC airports.

Delta Sky Club is ready to welcome customers to its fifth and final new location of the year at Newark's Terminal A, the airline's new home. The stylish, 7,000-plus-square-foot space seats over 200 guests (an increase of 50 from the Terminal B Club) and includes elevated views of the newly built Terminal A and airfield.
The EWR Terminal A Club joins recently opened lounges in neighboring NYC airports: JFK's T4-A Club, opened in July, and the largest Club in the system, opened last summer at LaGuardia on Delta's new Terminal C facility. With the opening of the EWR Club, New York City-area customers can enjoy an upgraded lounge experience at the airport of their choice.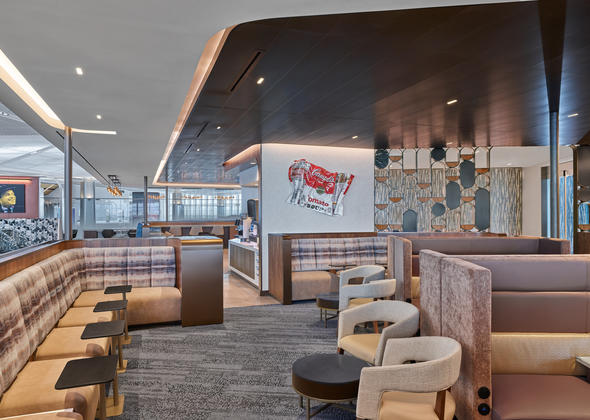 Various seating for the over 200 guests that can fit inside of the new 7,000-plus-square-foot Sky Club at Newark's Terminal A.
A uniquely open-air space, the EWR Terminal A Club features several acoustic systems designed to absorb the outside sounds of the airport so guests can enjoy a relaxing and social setting.
"This lounge is a true product of its environment - both in the airport and the surrounding Newark area," said Claude Roussel, Vice President, Sky Clubs and Lounge Experience. "Our team has used thoughtful design touches to create a welcoming, relaxing space in the middle of a busy terminal. We can't wait for Newark guests to discover this lounge for themselves and experience our signature Delta Sky Club hospitality."
The lounge design takes inspiration from Newark's contrasts: a rich green color palette (suitable for the "Garden State") paired with the city's historic importance as a manufacturing hub. Once known for its factories, leather tanneries and breweries, Newark's history of industry is reflected in the Club's warm leather textures and metallic finishes. The Club's rigid architectural lines and rich colors merge with the soft, curving shapes representative of the landscape, reflecting a harmonious blend of the natural and the industrial.
Guests of the Terminal A Club can enjoy a drink from either the premium bar or the beverage station, as well as a buffet stocked with a seasonally inspired selection of fresh items. With four private all-gender restrooms and amenity zones for mobile work, socializing or simply relaxing with a pre-flight cocktail, this lounge is well-appointed to meet customers' travel needs.
LUFTHANSA GROUP ACHIEVES RECORD RESULT IN SECOND QUARTER AND SPECIFIES OUTLOOK


Carsten Spohr, CEO Lufthansa Group, says: "Thanks to the great efforts of our employees, we were able to avoid a situation like last summer and once again offer our customers a more stable operation. Whether on the ground, in the cockpit, in the cabin or in our maintenance hangars, it was our employees worldwide who made reliable flight operations and the financially best second quarter in our history possible. Thus, our clear focus on stability has proven to be the right choice for our customers, our employees and our shareholders. Besides that, we have sharpened our strategic focus with agreements on the sale of LSG Group and AirPlus as well as the agreement to acquire ITA.

Our outlook indicates a continued positive development for customers, employees and shareholders: The specified profit forecast clearly shows that we are well on track to achieve the capital market targets we have set ourselves for the medium term. This enables us to make the planned investments in premium quality for our customers. The simultaneous continuation of our recruitment campaign with more than 1,000 new hires per month also creates new prospects for our employees. And last but not least, there is a special outlook for our Lufthansa long-haul fleet. Two more A380s will return to scheduled service this year, with more to follow along with new Boeing 787s and Airbus A350s in the coming year, into which we look with great optimism."
Results: Significant improvement compared to 2022
At 9.4 billion euros, Group revenues in the second quarter exceeded the previous year's value by about 17 percent (previous year: 8.0 billion euros). The operating result (Adjusted EBIT) increased to 1.1 billion euros and thus almost tripled (previous year: 392 million euros). This corresponds to an operating margin of 11.6 percent and is a new record for a second quarter result at the Lufthansa Group. Net income also marked a new high of 881 million euros (previous year: 259 million euros).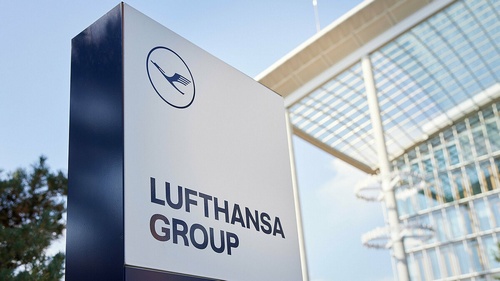 For the first half of 2023, the Group posted an Adjusted EBIT of 812 million euros (previous year: -185 million euros) - an improvement of almost 1 billion euros. The Adjusted EBIT margin rose to 4.9 percent in the first half-year (previous year: -1.4 percent). Revenues in the first half of 2023 were 16.4 billion euros (previous year: 13.0 billion euros).
The high global demand for air travel has led to a significant increase in passenger numbers at the Group's Passenger Airlines. Between January and June, the airlines welcomed more than 55 million travellers on board, an increase of 30 percent compared with the same period in 2022 (previous year: 42.4 million). In the second quarter alone, 33.3 million passengers flew with the Group's airlines (previous year: 29.2 million). This corresponds to 84 percent of the 2019 level.
The passenger airlines in the Lufthansa Group steadily expanded the capacity on offer in the course of the first half-year. For the first six months it was 19 percent above the same period last year, but still 21 percent below pre-crisis levels. For the second quarter alone capacity on offer was at 83 percent of the pre-crisis year 2019. Capacity was also planned conservatively due to bottlenecks, particularly with handling service providers and air traffic control.
In the second quarter, the clear focus was again on ensuring stable flight operations. This strategy was successful. Punctuality improved to 70 percent in the first six months.
The persistently high demand, especially in the premium classes, coupled with restricted capacity led to a 13 percent increase in yields for the passenger airlines compared with the previous year. At a seat load factor of 83 percent, the Lufthansa Group's flights were as busy in the second quarter as they were before the Corona pandemic (2019: 83 percent).
Group airline expenses increased due to the high level of cost inflation across the industry, particularly for air traffic control and airport charges and the cost for maintenance and spare parts. In addition, one-time cost associated with the strong expansion of flight operations and extensive measures to support operational stability had a negative impact on passenger airline costs. Compared with the previous year, unit costs consequently increased by 7 percent.
Overall, the Adjusted EBIT of the Passenger Airlines improved by around 1 billion euros to 965 million euros in the second quarter of this year (previous year: -86 million euros). All airlines in the segment achieved a positive result. Looking at the first six months, Adjusted EBIT even rose by almost 1.7 billion euros to 453 million euros (previous year: -1.2 billion euros).
Lufthansa Cargo and Lufthansa Technik with positive result
The normalization of rates in the global airfreight market continued as expected in the second quarter of the year. Despite lower demand, however, Lufthansa Cargo's average yields remained a good 40 percent above the pre-crisis level of 2019, meaning that Lufthansa Cargo again outperformed the market as a whole in the second quarter. Freight capacity in the second quarter was six percent up on the previous year, mainly due to the recovery in passenger flight operations and the associated expansion of belly capacities.
Lufthansa Cargo thus gained market share in the second quarter. As a result of the market-wide developments, Lufthansa Cargo's Adjusted EBIT decreased to 37 million euros (previous year: 482 million euros) but still remained significantly above the result achieved in 2019. In the first half-year, Adjusted EBIT came to 188 million euros (previous year: 977 million euros).
Lufthansa Technik continued to report a very positive business performance in the second quarter of 2023. The MRO segment benefited from the persistently high demand for air travel across the market, which was accompanied by a further increase in demand from airline customers for maintenance and repair services.
Lufthansa Technik generated an Adjusted EBIT of 156 million euros in the second quarter, an increase of 39 percent on 2022 and also a record for a second quarter (previous year: 112 million euros). For the first half-year, the company generated Adjusted EBIT of 291 million euros, 21 percent more than last year (previous year: 241 million euros).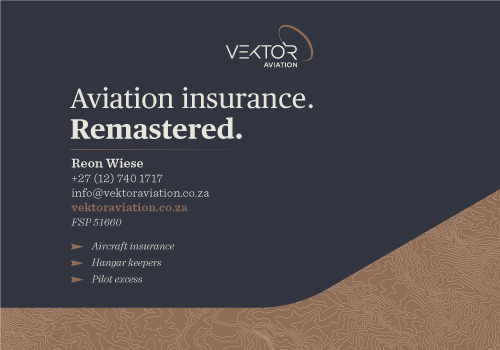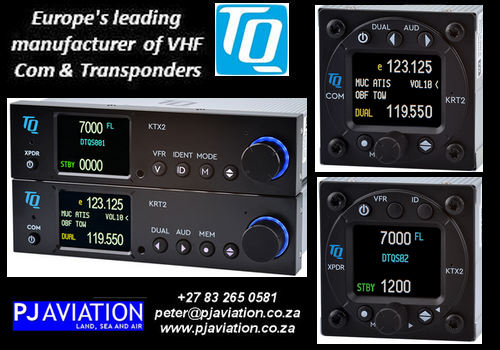 QANTAS NEARLY DOUBLES BOEING 787 DREAMLINER FLEET WITH ORDER FOR 12 WIDEBODY JETS

Boeing [NYSE: BA] and the Qantas Group announced today the carrier has selected the 787 Dreamliner family to modernize its widebody fleet with an order for four 787-9 and eight 787-10 airplanes. With enhanced fuel efficiency and environmental performance, the 787 Dreamliner is pivotal to Qantas' global growth strategy to reduce its carbon emissions over the next decade and beyond.

"This is another multi-billion-dollar investment in the national carrier, and it's great news for our customers and our people," said Alan Joyce, Qantas Group CEO. "The 787 and the GE engines fitted to them, are thoroughly proven and extremely capable."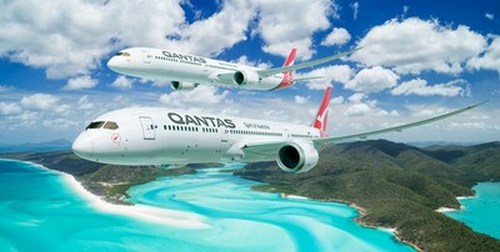 The 787 enables Qantas to meet its near- and long-term sustainability goals, reducing fuel use and emissions by up to 25% and featuring quieter engines compared to previous generation jets. The airplanes are also capable of flying on a blend of Sustainable Aviation Fuel (SAF), an important pathway to reducing emissions. The new order is part of Qantas' major fleet renewal program that is significantly increasing the carrier's overall fuel efficiency each year.
"With its market-leading environmental performance, the 787 Dreamliner is central to Qantas' unwavering commitment to operate one of the most sustainable and capable fleets in the airline industry," said Stan Deal, president and CEO of Boeing Commercial Airplanes. "Both the 787-9 and 787-10 offer enhanced efficiency, flexibility and passenger comfort to connect Australia and destinations around the world."
Capable of flying an expansive international route network, the operating economics of the 787 family enables Qantas to open new routes and add more flights to its existing network. The 787-9 can fly up to 7,565 nautical miles (14,010 km) connecting Australia to North America and Europe. The larger 787-10 with a range of 6,330 nautical miles (11,730 km), will enable the airline to serve many popular international and regional routes. Currently, Qantas has a fleet of 14 787-9 jets.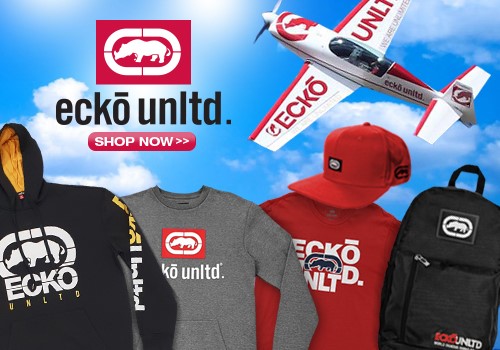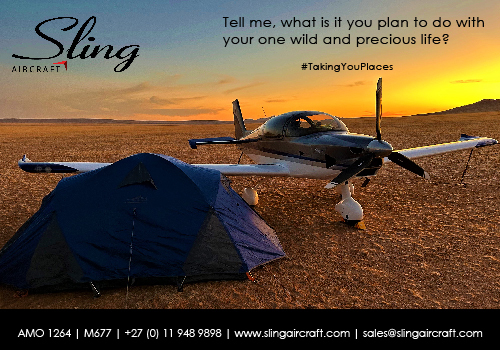 WORLDWIDE INCIDENTS AND ACCIDENTS




Canada, Montreal-Pierre Elliott Trudeau International Airport, QC: A Boeing 787-9 operated by Lufthansa, was on an instrument flight rules flight DLH478 from Frankfurt/Rhein-Main Airport, Germany (EDDF) to Montreal/Pierre Elliott Trudeau, Quebec (CYUL). Once parked at barrier 59, a fire broke out at brake #2. Portable extinguishers were used and the fire brigade arrived and doused the area. The fire was extinguished and the passengers were able to get out normally. There were no injuries.
USA, West International Airport (KEYW), Florida: American Airlines flight AA1713, an Airbus A319-115, aborted take-off from runway 09 at Key West International Airport, Florida, a after loud noise was heard and a fireball was observed from the right engine.
Saudi Arabia, Jeddah-King Abdulaziz International Airport: An IndiGo Airlines flight 6E66, an Airbus A321-271NX, returned to land at Jeddah International Airport (JED), Saudi Arabia. The flight landed back at JED, 17 minutes after take-off. A report on social media suggested that smoke was observed after take-off.
India, Indira Gandhi International Airport: Vistara flight UK725, an Airbus A320-251N (VT-TYA), and Vistara flight UK926, an Airbus A320-251N (VT-TNC) were involved in a runway incursion incident at Delhi-Indira Gandhi International Airport (DEL), India. UK926 landed on runway 29L and was cleared to cross runway 29R to taxi to the apron. At the same time UK725 received take-off clearance on runway 29R. When UK926 began to cross 29R, the air traffic controller instructed UK725 to abort the take-off.
UK725 then taxied to the apron and finally departed at 06:25 UTC.
USA, Santa Ana-John Wayne International Airport: Alaska Airlines flight AS1288, a Boeing 737-800, suffered a partial collapse of the left main landing gear after landing on runway 20R at Santa Ana-John Wayne International Airport, CA (SNA). Parts of the MLG mount broke through the upper wing skin and the no.1 engine contacted the runway. The aircraft was able to vacate the runway via taxiway E and came to a full stop on the taxiway.
UK, near Cardiff, Glamorgan, Wales: A UPS United Parcel Service Boeing 767-300 freighter, registration N329UP performing freight flight 5X-205 from Philadelphia,PA (USA) to London Stansted,EN (UK), was enroute at FL350 about 150nm west of Cardiff,WL (UK) when the crew diverted the aircraft to Cardiff reporting they had lost their flight management and guidance computers (FMC) and there was a burning smell and smoke in the cockpit. The aircraft landed safely on Cardiff's runway 12 about 25 minutes later, vacated the runway and stopped on the parallel taxiway.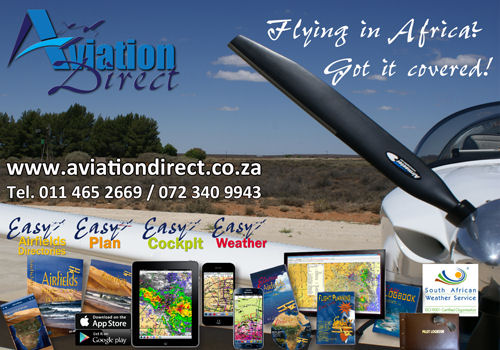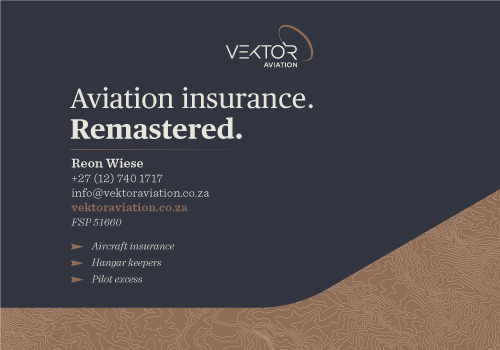 Ford Tri Motor Flight 2016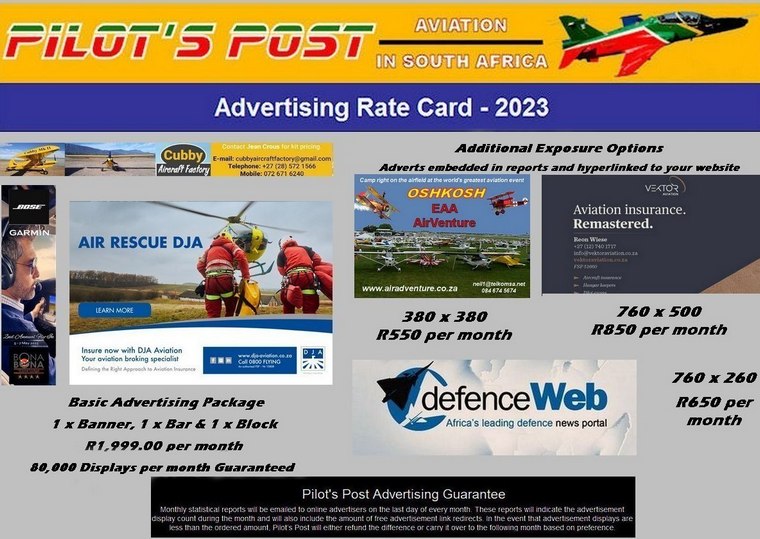 Google Banner Ad