Compiled by Willie Bodenstein



Google Banner Ad



THIS WEEK IN MIDWEEK UPDATE
Aero Club Communique Aug 2023 #1,
SAAF aircraft unavailability to be questioned in Parliament.
No project name needed for SAAF C-130BZ Hercules work.
AEA unveils second-quarter 2023 avionics market report.
US. Army awards Airbus contract for helicopter modernization.
Sikorsky support helicopters delivered to Falkland Islands.
Indonesia announces commitment to acquire Boeing F-15EX.
This week in History - Steve Hinton sets a new piston-engine airspeed record in a specially-modified P-51 Mustang named the Red Baron.
Bonus Video - PZL Wilga First Engine Run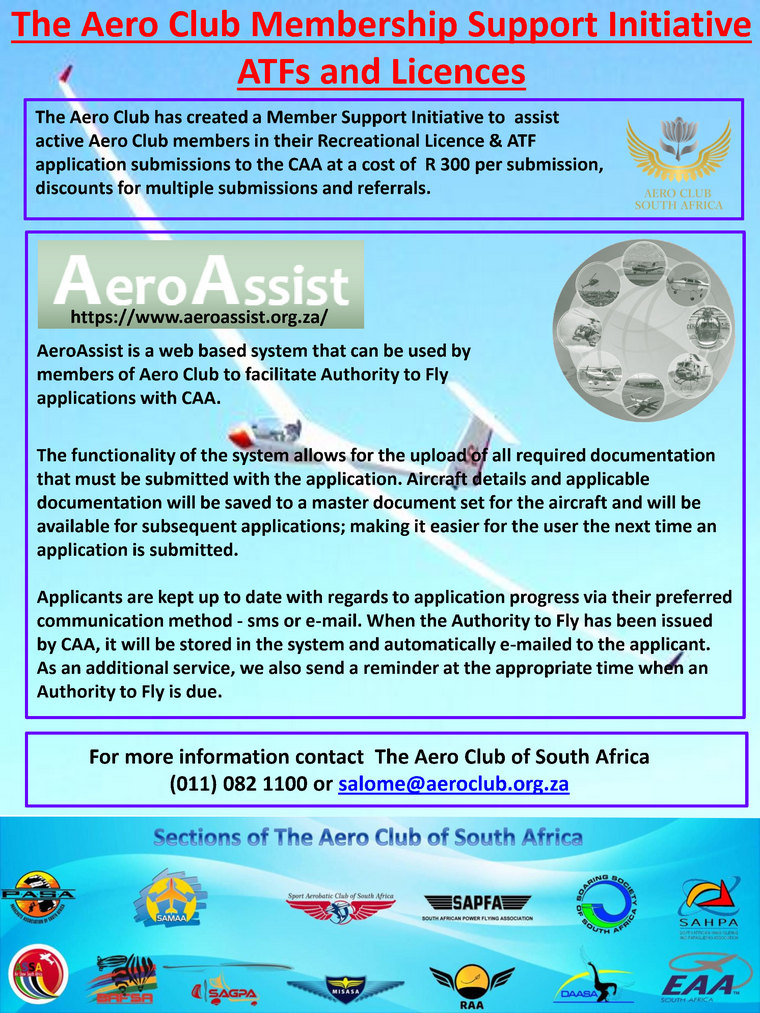 1
Children's Flight at Orient airfield, Magaliesberg. Contact Felix Gosher E-mail:
felixgosher@gnmail.com
Cell: 086 191 4603
2
Tedderfield Spring Fly Inn. Contact 083 702 3680
2
EAA Chapter 322 monthly gathering Auditorium Rand Airport at 07.30 Contact Neil Bowden E-mail:
airadventuresa@gmail.com
for more information
3
Rand Airshow Contact Kevin van Zyl Tel: 011 827 8884 for more information
9
Virginia Durban airshow. Contact Brendan Horan E-mail:
airshow@creativespacemedia.com
Cell: 078 486 6888
9 Lydenburg Fly In Festival. Contact Coenraad 076 466 9999
Helicopter fly-in to Krugersdorp airfield. Contact David le Roux E-mail:
David@pilotinsure.co.za
9 & 10
SAC World Advanced Aerobatic Championships training camp venue TBA Contact Annie Boon E-mail:
info@anniesaviationcorner.com
16
Vans RV fly-in at Kitty Hawk. Contact Frank van Heerden E-mail:
frankvh@mweb.co.za
for more information
16 & 17
SAC Limpopo Regionals Phalaborwa airfield. Contact Annie Boon E-mail:
info@anniesaviationcorner.com
30
Saldanha West Coast airshow. Contact Clive Coetzee E-mail:
clivecoetzee@sun.ac.za
Cell: 084 614 1675
29 Sept to 1 November.
EAA Sun 'n Fun New Tempe Bloemfontein. Kassie 080 404 1642 or Lucas 082 566 0656
30 to 7 October
Gliding Nationals at Potchefstroom - Carol Clifford
bobcar@global.co.za

1
West Coast FlyFPV SA Championship and West Coast RC Flight Championship. Clive Coetzee E-mail:
clivecoetzee@sun.ac.za
Cell: 084 614 1675
6 & 7
SAC World Advanced Aerobatic Championships training camp venue TBA. Annie Boon E-mail:
info@anniesaviationcorner.com

6 to 8
EAA Sun 'n Fun Tempe Airfield. Neil Bowden E-mail:
airadventuresa@gmail.com
7
EAA Chapter 322 monthly gathering 18h00 Tempe airfield. Contact Neil Bowden E-mail:
airadventuresa@gmail.com
13 & 14
Silver Creek Camp Over & Pancake breakfast Silver Creek airfield. Contact Neil Bowden E-mail:
airadventuresa@gmail.com
14 to 22
SAC World Advanced Aerobatic Championships training in the USA. Contact Annie Boon E-mail: i
nfo@anniesaviationcorner.com
24 October to 4 November. SAC Advanced World Aerobatics Championships Las Vegas. Contact Annie Boon E-mail:
info@anniesaviatio
ncorner.com

28 October
SAPFA SA Landing Championships - Brits & Stellenbosch airfields. Contact Ron Stirk E-mail:
melron@mweb.co.za
Cell: 082 804 445 0373
29 to 1 September
EAA Sun & Fun. New Tempe Bloemfontein.



AERO CLUB COMMUNIQUE AUG 2023 #1


Advocacy Matters
There continues to be a number of engagements with the regulator on various topics, with a formal meeting held end of June on a number of regulation inconsistencies that are prevalent needing attention, primarily in Part 94 &149, where in fact Part 149 requires a complete overhaul given that the various recreational disciplines have varied and unique operational aspects not covered therein. On the Airfield Licencing/Registration topic related to Part 91.07.3(1) which was promulgated in error (for which an exemption is still in force until end of October), the proposed changes submitted to CARCom to part 139 have not resolved the topic, and as such it has been sent back to a workgroup for further deliberation. Similarly, the proposed new fee structures based on Activity Based Costing models was also sent a workgroup for further review. The Aero Club had submitted formal objections to all of these proposed changes, and will take part in finding acceptable solutions to support our industry. We have also challenged the fees being charged for differences / familiarisation which is now being charged against previous convention with no charges.

Aero Club Annual Awards
The Aero Club will be holding its annual awards ceremony celebrating many achievements in our Recreational Aviation Sector on the 25th November at an afternoon function to be held at Rand Airport. Nominations for worthy achievements are being sought, and if you would like to make nominations, please send these in to the Awards Nominations Coordinator Frank Eckard frank.eckard@mweb.co.za . We are also looking for sponsors for the event, and should you be interested in supporting our annual Awards with exposure to our Recreational Aviation Community, please contact Sandra at sandra@aeroclub.org.za

The Aero Club is looking for a Chief Advocacy Officer (CAO)
In support of the Aero Club's prime function of being the interface to the regulator (CAA) and other arms of Government in support of preserving free flight in all of our Recreational Aviation disciplines, we have as the Council decided to secure the services of a more dedicated Advocacy role - as this function is carried out on a voluntary basis by mostly the Executive of the Aero Club, supported by various of the Aero Club Sections as and when specific topics are tabled for review. As the environments are becoming more complex, the ability as volunteers gets stretched very thin. We are thus looking for a suitable CAO that can take up much of this workload and engage more proactively with the authorities to resolve many open matters, and assist in developing regulatory updates. The job description for such a CAO is in the link below, if you wish to apply or know of persons who would like to apply, please send in your application to sandra@aeroclub.org.za . The closing date is 8 September 2023. The job will essentially be home based with travel as required, and will be based on a stipend dependent on the activity required over any period of time.

CAO_Job_description_R2.pdf

If you are not a member and wish to join the Aero Club and any of its Sections feel free to do so member-renewals-and-new-memberships

Our Centenary Yearbook is now still available to purchase from our webshop www.aeroclub.org.za/shop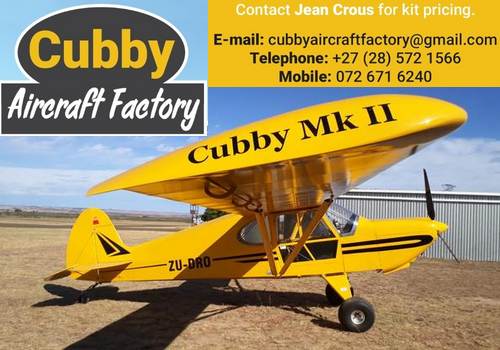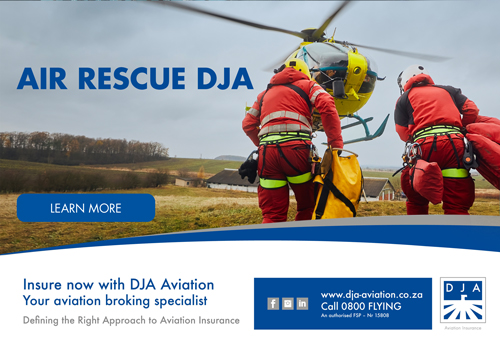 SAAF AIRCRAFT UNAVAILABILITY TO BE QUESTIONED IN PARLIAMENT


Armscor's seeming inability to "conclude" maintenance contracts for equipment in SA National Defence Force (SANDF) service, especially aircraft, has reached an untenable point, with questions coming for Defence and Military Veterans Minster Thandi Modise.

She, as government's shareholder representative for the State-owned defence and security acquisition and project management company, will be called to account for Armscor failings by way of Parliamentary questions from Kobus Marais. The Democratic Alliance (DA) shadow minister for Modise's portfolio sees weekend revelations of another SA Air Force (SAAF) type grounding as the proverbial straw breaking the camel's back.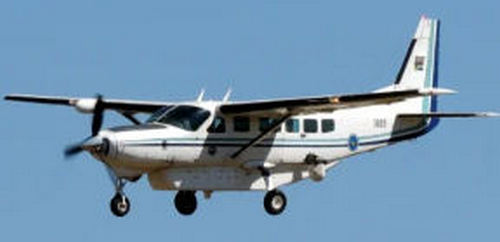 The grounding of 41 Squadron's eight Cessna 208 Caravan light transport aircraft because there is currently no maintenance contract in place follows a similar state of affairs with 2 Squadron's Gripens not allowed to fly for the same reason. This was remedied, after a year on the ground, ahead of last year's Africa Aerospace and Defence (AAD) exhibition when OEM (original equipment manufacturer) Saab was awarded a maintenance and service contract for the 26-strong frontline fighter fleet. The three-year contract runs until 2025. It appears the engine support contract for Gripen has not yet been awarded.
Marais noted Armscor is responsible for maintenance contracts across the national defence force adding it is "embroiled in controversies". This, he says, has seen a decline in South Africa's defence capabilities.
"Among others, Armscor is tasked to ensure maintenance contracts are renewed timeously so situations such as that with the Gripens and Caravans do not arise." On this, he will ask Modise, as minister in President Cyril Ramaphosa's Cabinet responsible for the national defence force and Armscor, among others, to "act urgently and decisively to ensure maintenance contracts are renewed and to bring to book the culprits who undermine South Africa's defence capabilities".
As background to the questions to be asked of Modise, Marais points out he was earlier this year made aware "contrary to what was reported to the parliamentary defence oversight committees, maintenance contracts for the SAAF primary fixed-wing fleet have not been concluded". This, according to him, is still the case.
Marais points to 41 and 21, tasked with VIP transport, squadrons as being affected by the absence of maintenance.
He wants Modise and Armscor management to focus on making the SANDF workable, ensuring prime mission equipment (PME) is operational and serviceable to provide proper defence readiness.
"It is unacceptable that the Minister, her senior officials, Armscor top management and support staff spend too much money travelling locally and abroad, a cost National Treasury is of the opinion can, must and should be reduced significantly.
"It seems the political and management will is lacking to make important decisions to address real challenges and deficiencies to improve our dire defence capabilities and readiness urgently.
"The Minister, the Department of Defence (DoD) and Armscor should forget about government's failed policies and priorities and focus on doing what is necessary to improve Armscor operations and the capabilities of the national defence force. If not, they are accomplices to letting down defence capabilities, South Africa's safety and security and the Constitution," Marais maintains.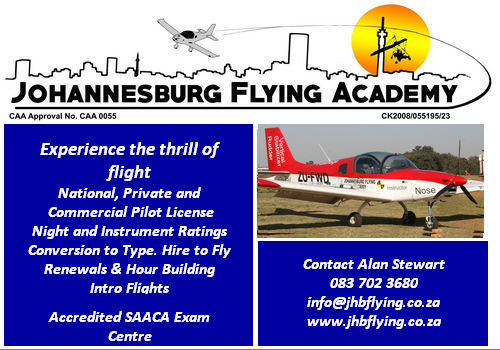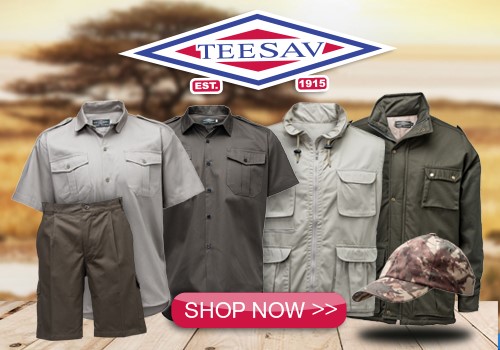 NO PROJECT NAME NEEDED FOR SAAF C-130BZ HERCULES WORK
www.defenceWeb.co.za

Spending a billion Rand to upgrade two ageing SA Air Force (SAAF) medium transport aircraft does not necessitate a project being registered.

That's the word from State-owned defence and security materiel agency and project manager Armscor. Responding to a defenceWeb inquiry, Liziwe Nkonyana, its Senior Manager: Corporate Communication, said the C-130BZ work was part of in-service support and no project name is registered for it. Work is being done at Marshall Aerospace in Cambridge, United Kingdom, where Project Ebb was executed on the same type some two decades ago.
The SAAF plans to keep its six remaining C-130BZ medium transports airworthy. Tail numbers of the C-130s the SAAF wants serviceable are 401, 402, 405, 406, 408 and 409 (404 had a nose gear collapse while performing a touch and go in 2010).
According to Nkonyane, the upgrade and refurbishment of the 28 Squadron aircraft is "to address obsolescence, compliance with mandatory aviation authority regulations and aircraft servicing". This means a project name is not needed as it is not an upgrade - "we are just conducting modifications and aircraft servicing".
Each of the two upgrades covered by the current tranche of National Treasury funding is expected to take around 18 months, with the first underway following the arrival of aircraft 409 in Cambridge earlier this month.
Refurbishing and overhauling all six C-130BZs would cost just over R4 billion with R1 billion allocated so far for aircraft 405 and 409. 405's major service and upgrade is scheduled for mid-2024.
Under Project Ebb, Marshall Aerospace upgraded the SAAF C-130 fleet to C-130BZ standard (three aircraft were upgraded in the UK and the remaining six in South Africa by Denel) in the late nineties. The upgrade covered a major avionics upgrade package giving the aircraft a modern glass cockpit.
The SAAF aims to have one or two C-130s operational at any time while the others undergo maintenance.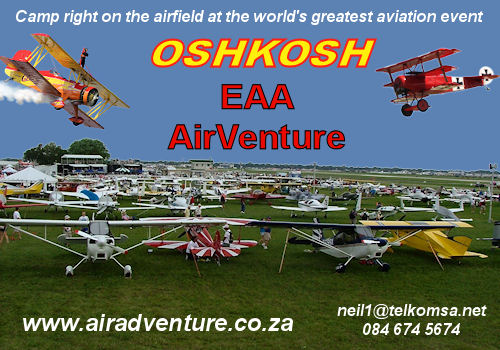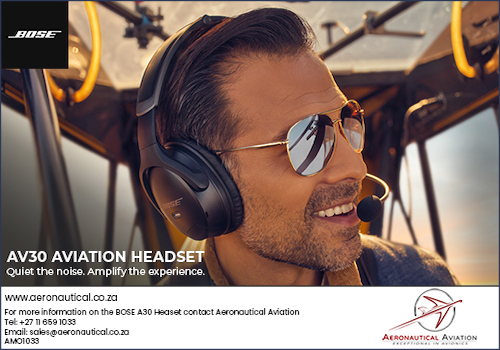 AEA UNVEILS SECOND-QUARTER 2023 AVIONICS MARKET REPORT

The Aircraft Electronics Association released its second-quarter 2023 Avionics Market Report. In the first six months of the year, total worldwide business and general aviation avionics sales amounted to $1,601,414,712.48, or more than $1.6 billion as reported by the participating companies.

Second-quarter sales increased 5.9% sequentially from the first quarter of 2023. During the second-quarter months of April, May and June, sales increased 16.2% compared to the same time frame one year ago. With more than $823 million in sales during the second quarter, it marked the highest quarterly sales volume in the history of the report.
First six months of 2023 worldwide business and general aviation avionics sales

The figure represented a 19.2% increase in total sales compared to the first six months of 2022, which was driven by a 31.7% increase in forward-fit sales compared to the same time frame one year ago.
Also of note, the industry garnered the largest quarterly forward-fit sales volume in the history of the report with more than $490 million in avionics sales to OEMs. It is only the third time that quarterly forward-fit sales topped $400 million.
First six months of 2023 worldwide business and general aviation avionics sales

The dollar amount reported (using net sales price, not manufacturer's suggested retail price) includes: all business and general aviation aircraft electronic sales - including all component and accessories in cockpit/cabin/software upgrades/portables/certified and noncertified aircraft electronics; all hardware (tip to tail); batteries; and chargeable product upgrades from the participating manufacturers. The amount does not include repairs and overhauls, extended warranty or subscription services.
Of the more than $1.6 billion in sales during the first six months of 2023, 40.2% came from the retrofit market (avionics equipment installed after original production), while forward-fit sales (avionics equipment installed by airframe manufacturers during original production) amounted to 59.8% of first-quarter sales.
According to the companies that separated their total sales figures between North America (U.S. and Canada) and other international markets, 72.9% of the sales volume in the first six months of 2023 occurred in North America (U.S. and Canada), while 27.1% took place in other international markets.
2023 percentage of total sales by market
All dollar amounts noted are U.S. dollars. The number of companies that participate in the AEA Avionics Market Report may change on a quarterly and/or annual basis. This may occur due to mergers and acquisitions during the year along with new companies participating in the reporting process. Any comparative analysis of the data should take this variance into consideration.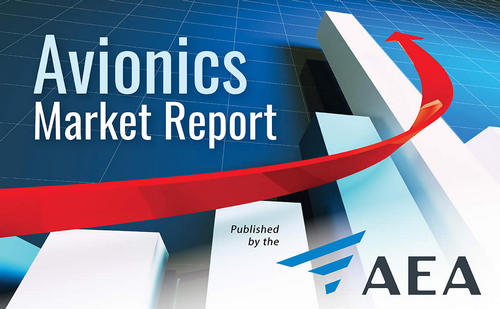 The AEA Avionics Market Report should not be considered a predictive indicator of future industry sales activity. The circumstances discussed in the report may not occur in future time periods, and actual results could differ materially as a result of known and unknown risk factors and uncertainties affecting the AEA Avionics Market Report and the companies that participate in the report. No forward-looking statement can be guaranteed. Forward-looking statements speak only as of the date on which they are made, and the Aircraft Electronics Association, along with the participating companies in the AEA Avionics Market Report, undertake no obligation to publicly update or revise any forward-looking statement, whether as a result of new information, future events or otherwise.
"This quarterly report makes clear that industry is seeing a recent surge in forward-fit sales, which has topped more than $400 million in three of the past four quarters," said AEA President and CEO Mike Adamson. "The retrofit market appears to have more modest growth with a 4.5% year-over-year increase in sales."
Below is a review of the year-end totals for the 11-year history of the AEA Avionics Market Report. Participating companies began separating total sales into retrofit/forward-fit sales in 2013.
Yearly Totals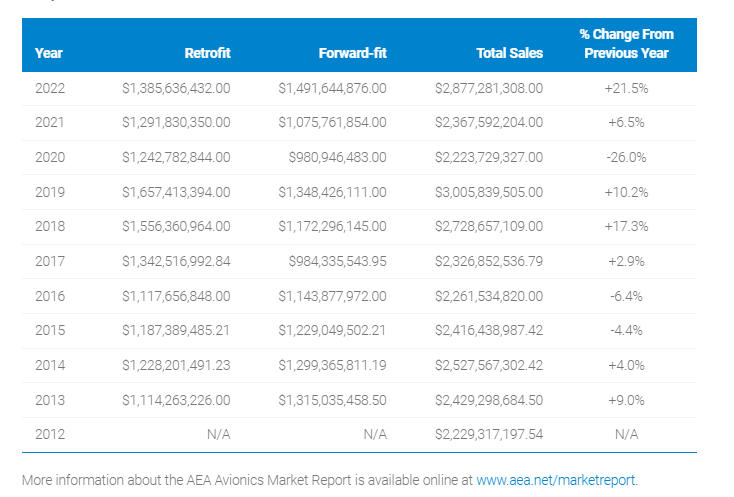 History and Background Information:
The AEA first introduced its Avionics Market Report March 26, 2013, during the 56th annual AEA International Convention & Trade Show in Las Vegas, Nevada.
Prior to 2012, there never had been an effort to capture the true dollar size of the business and general aviation avionics market. The concept to produce the AEA Avionics Market Report began in April 2012, when the AEA formed an ad hoc committee comprised of representatives of avionics manufacturers to create a tool for strategic planning and examining market share.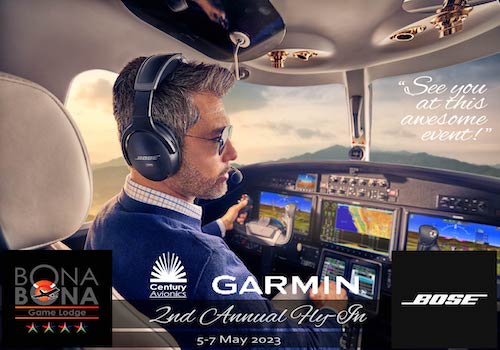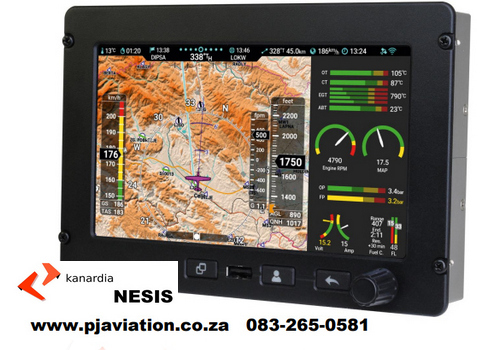 U.S. ARMY AWARDS AIRBUS CONTRACT FOR HELICOPTER MODERNIZATION

The U.S. Army awarded Airbus a $27.8 million contract to upgrade the Army National Guard Security & Support Battalion Mission Equipment Package (MEP).



Upgrades to the MEP expand the UH-72A Lakota's capabilities to conduct day and night operations by providing an advanced moving map, enhanced digital interfaces, new monitors, an airborne mission management system and other system improvements.
"This award provides pilots with significantly increased functionality and capability to carry out today's demanding missions, further enhancing the Lakota's value as an ISR asset for the National Guard," said Scott Tumpak, vice president of military line of business for Airbus U.S. Space and Defence.
MEP-equipped UH-72As are specifically designed to execute National Guard operations across a range of missions including domestic operations, counter-drug and border security.
The Army contract will retrofit up to 50 Security & Support Battalion aircraft deployed throughout the United States. There are currently 107 in the fleet.
These aircraft will be modified at Airbus' Columbus, Mississippi, helicopter production facility, where more than 480 UH-72A and UH-72B Lakota, based on the Airbus H145, have been delivered to the U.S. Army since 2006.
The contract will be managed by Airbus U.S. Space & Defence. Operating under a Special Security Agreement, Airbus U.S. Space & Defence, Inc. offers world-class satellite, laser communication, rotor, and fixed-wing solutions to meet the most complex U.S. defence, security, space and intelligence requirements.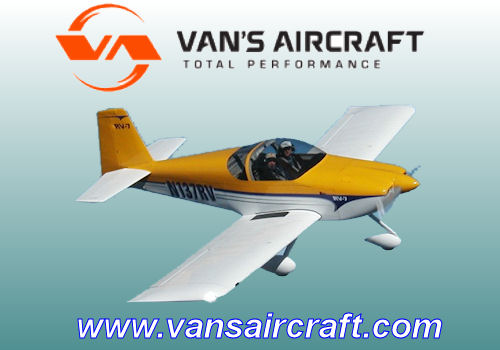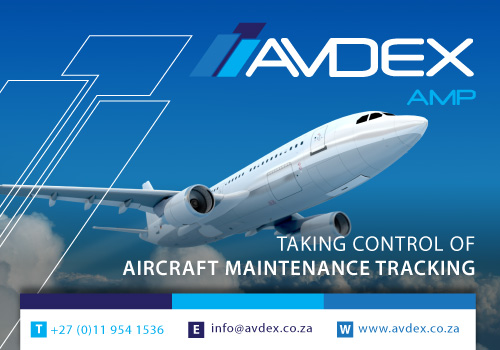 SIKORSKY SUPPORT HELICOPTERS DELIVERED TO FALKLAND ISLANDS

Two new Sikorsky S-92A helicopters have been delivered to Mount Pleasant Complex (MPC), the headquarters of British Forces South Atlantic Islands (BFSAI).

These modern airframes, operated by Bristow Group Helicopters, represent a significant upgrade from the previous Sikorsky S-61N platforms, which have filled the role of support helicopter in the Falklands for the past seven years on the current contract.
Brought into Mare Harbour by the Falkland Islands Resupply Ship (FIRS), the helicopters and their highly trained crews will be on hand to primarily provide a support helicopter capability through the logistical movement of people, spares and supplies around the island.
Earlier this summer, Bristow Group started using the Sikorsky S-92A for tasking, marking the start of the withdrawal of the S-61Ns, which a crucial capability to British forces. Both S-92s are now fully operational.
"We are proud to have worked collaboratively with our colleagues at Strategic Command and industry to deliver this significant uplift in capability which will provide a sustained long-term capability in the Falkland Islands," said Barry Paton, team leader of the Multi Helicopter Platforms delivery team at DE&S.
Bristow Group Helicopters will also continue to operate the Leonardo AW189 in a search-and-rescue role.
The introduction of the new Sikorsky helicopters will come with benefits to the Ministry of Defence as the S-92A is equipped with more modern systems, is more reliable, and can operate in poorer weather conditions than its predecessor.
Further improvements will be made by cross-training engineering staff to service and maintain both aircraft types and aligning shift patterns to allow efficient operations across the entire organization.
The upgrade marks another successful collaboration between DE&S and Strategic Command - known as Defence's integrator and responsible for running the U.K.'s network of overseas bases.
"The support helicopter transition is now complete, with Bristow flying people and freight across the Falkland Islands using both new Sikorskys," said Group Captain Grindlay, deputy commander, British Forces South Atlantic Islands.
The second new S-92 arrived recently and has now taken over from the older S-61 - a stalwart of these islands.
"This iconic aircraft has now started its well-earned retirement after 40 years of service. Alongside the Leonardo AW189, which provides round-the-clock search-and-rescue cover, the new S-92s offer our forces modern aircraft equipped for the challenges of the Falklands environment now and in the future."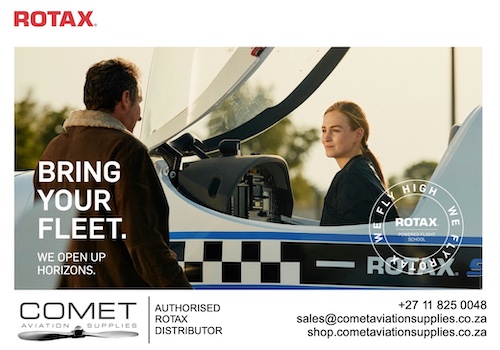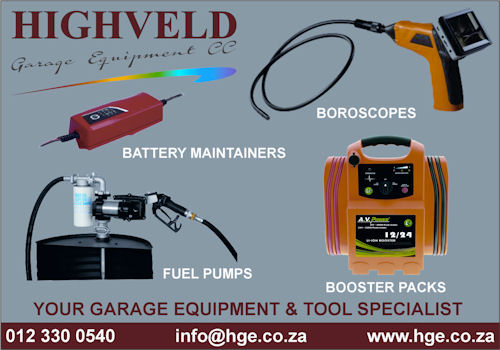 INDONESIA ANNOUNCES COMMITMENT TO ACQUIRE BOEING F-15EX

The Republic of Indonesia and Boeing shared their commitment to finalize the sale of 24 F-15EX aircraft to Indonesia, subject to U.S. government approval, during a visit of Indonesia's Minister of Defence Prabowo Subianto to the United States.

The signing of a Memorandum of Understanding (MoU) by Air Vice Marshal Yusuf Jauhari, Head of Defence Facilities Agency, Indonesia Ministry of Defence, and Mark Sears, Boeing Fighters vice president and program manager, took place today at the company's St. Louis facility following a tour of the F-15EX production line.
"We are pleased to announce our commitment to procure the critical F-15EX fighter capability for Indonesia," said Minister Subianto who witnessed the MoU signing. "This state-of-the-art fighter will protect and secure our nation with its advanced capabilities."
The F-15EX is the most advanced version of the F-15 ever built, with digital fly-by-wire flight controls, a new electronic warfare system, an all-glass digital cockpit, and the latest mission systems and software capabilities, which will all be leveraged in delivering the new F-15IDN.
"We have invested years of expertise into developing the F-15EX capabilities. There is no other fighter like the F-15 in the world, and this platform will put Indonesia at the top of air dominance capabilities," said Sears. "Boeing is ready to support this effort and remains a committed partner to the U.S. government in advancing international security objectives with allies and partners around the world."
Boeing and Indonesia have worked in partnership for nearly 75 years to support the development of aerospace and defence capabilities in the country through training, supply chain development and collaborations. Today, Boeing's presence in Indonesia covers commercial aviation, defence, space, supply chain, academia partnerships and talent development efforts across the local industry.
Currently the F-15 is operated by seven countries around the world.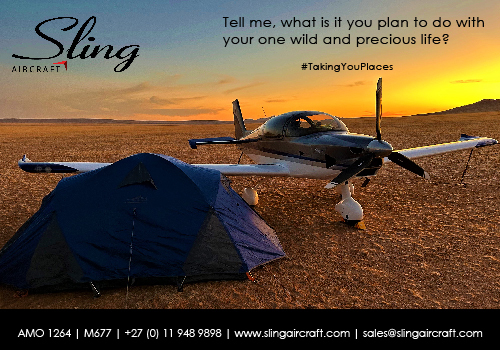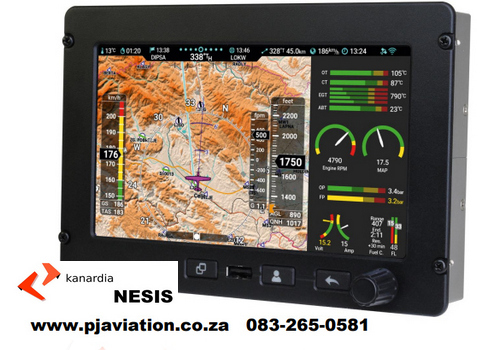 DRC, Mbukula, Lukeshi, Kamiji, Lomami: A Cessna 207 Skywagon crashed in the village of Mbukula, Lukeshi, Kamiji, Lomami. Both occupants were injured and the aircraft received substantial damage.
USA, near Litchfield, ME: A Wiggins Airways flight WIG634, a Beechcraft C99 Commuter, N55RP, was destroyed when it crashed in a field near near Litchfield, Maine. The two pilots were fatally injured. A review of the ADS-B data shows that the airplane was on a southwest heading after departure from KLEW, flying over Sebago Lake. At 17:19, the airplane turned around and was now on a northeastern heading. It flew over KLEW towards Wales, Maine. At 17:37, the airplane started a descending left turn, and the last recorded ADS-B data point indicated a descent rate of over -7300 ft/min and at 17:41, it crashed near the top of Oak Hill, at the edge of a wood yard in the woods on the westerly side of Oak Hill Road (with some of the wreckage coming to rest on the other side of the road) in Litchfield, Maine. The flight number, WIG634, was used for local training flights out of LEW on previous occasions. The aircraft was executing the published missed approach for the ILS RWY 04 for LEW.
Australia, Melville Island, Tiwi Islands, about 60km N of Darwin, NT: A USMC Bell Boeing MV-22B Osprey crashed during the Exercise Predator's Run 2023 at Melville Island, Tiwi Islands, about 60km north of Darwin, Northern Territory. There were 23 POB. Three US marines died and five has been transported by CareFlight to the Royal Darwin Hospital in serious condition, one of them critical, and the other marines were treated at the site of the crash.
New Zeeland, NE of Mosgiel, Dunedin, Otago: A Pietenpol G-L, amateur built by Tom Grant, overturned following an apparent forced landing in a paddock near Dukes Road, northeast of Mosgiel, Dunedin, Otago, about 1.9km northwest of Taieri Airfield (NZTI).
Guadeloupe, Saint-Barthélémy-Rémy de Haenen Airport: Air Antilles flight 3S722, a DHC-6 Twin Otter, veered off the left side of runway 28 on landing at Saint-Barthélémy Airport and struck a parked Eurocopter AS350 Écureuil helicopter (F-HMYL). F-HMYL had landed at 15:13 UTC following a flight from Anguilla-Wallblake Airport (AXA). No one was on board the helicopter at the time of the accident. According to the Service Départemental d'Incendie et de Secours de Saint-Barthélémy, seven people were involved in the accident, including one slightly injured person, a woman who was taken care of by the SMUR and left on site.
Venezuela, Las Velas, Peña, Yaritagua, Yaracuy: A Rockwell Commander 690C Jetprop 840 crashed in Las Velas, Peña, Yaritagua, Yaracuy. Both occupants died and the aircraft was destroyed by fire.
USA, near South Valley Regional Airport (U42), West Jordan, UT: A experimental Howard Hensler built aircraft, a Cassutt Racer IIIM, was destroyed during the accident sequence upon roadway terrain adjacent to South Valley Regional Airport (U42), West Jordan, Utah. The sole pilot onboard the single-seat Exhibition, Amateur Built category airplane, received fatal injuries.
UK, Brown Shutters Farm Airfield, Norton St Philip, Somerset: A de Havilland DH.82A Tiger Moth G-ANKZ crashed at Norton St Philip, Somerset on 23 August 2023. During the final approach to landing on Runway 33R/15L at Brown Shutters Farm Airfield, Norton St Philip, 5 nautical miles South South-East of Bath, Somerset the aircraft struck overhead HT Power lines. The A36 in Somerset was closed in both directions after an aircraft hit power cables in Norton St Phillip. The pilot was uninjured and the aircraft was written off.

UK, SW of Enstone Airfield (EGTN), Oxfordshire: On 22 August 2023 a P. Fowler amateur built Supermarine Aircraft Spitfire Mk 26B replica, G-CLHJ, was destroyed when it impacted farm field terrain southwest of Enstone Airfield (EGTN), West Oxfordshire. The sole pilot onboard was fatally injured. Photos from the scene show that the airplane came to the rest upright in an open field and was mostly intact, the right wing was impact damaged and separated, the left wing remained attached to the fuselage. The aft section remained attached to the fuselage and sustained minimal damage. The cockpit/nose section was thermally damaged.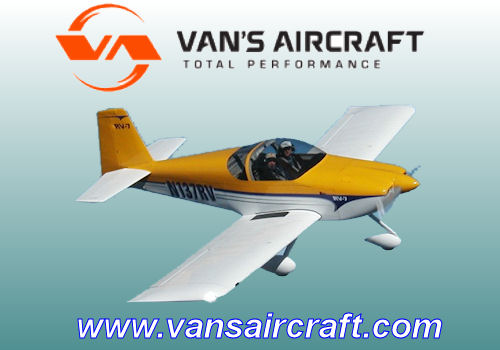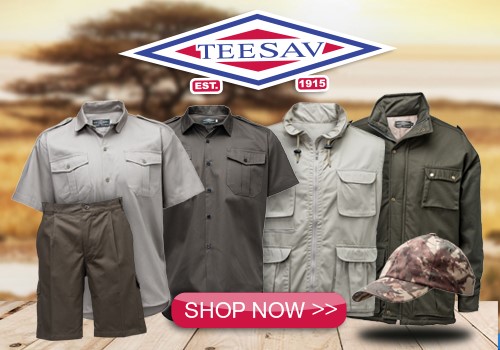 14 AUGUST 1979

Steve Hinton sets a new piston-engine airspeed record in a specially-modified P-51 Mustang named the Red Baron. He reaches 499 mph (803 km/h) over Nevada.


American aviator Steve Hinton born on 1 April 1952 held a world speed record from 1979 to 1989 and won six Unlimited-class air races, including two national championships. He won four consecutive Unlimited races in one year, and remains the only pilot ever to do so.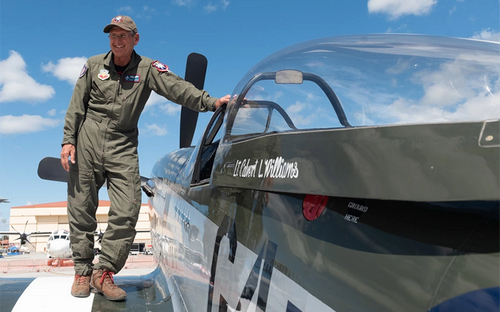 Steve is the president of Planes of Fame Air Museum with locations in Chino, California and Valle-Grand Canyon, Arizona and owner of Fighter Rebuilders, a military aircraft restoration company.
On 14 August 1979, Hinton set the piston-driven aircraft 3-kilometer world speed record at 499.018 mph in the highly-modified RB51 Red Baron at Tonopah, Nevada, making Hinton, age 27, the youngest person ever to capture the speed record.
On 16 September 1979, Hinton was racing the RB-51 in Reno when the plane suffered catastrophic engine failure. Hinton finished the race in second place, but crashed short of the runway. Although the plane's fuel erupted in a fireball, the cockpit was thrown away from the fire and Hinton survived with a broken back, leg, and ankle.
Steve retired from racing in 1990. His son, Steven Hinton Jr., became the youngest pilot to win the Reno Air Races Unlimited-class championship in 2009 at the age of 22.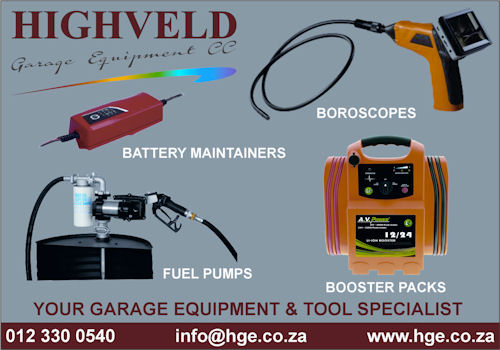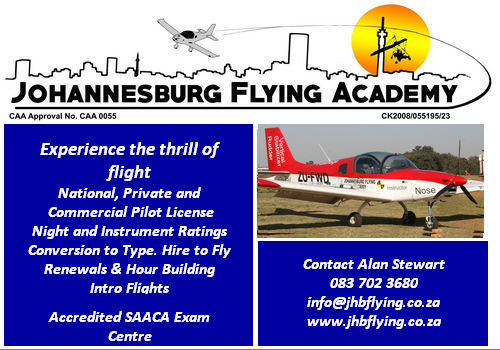 PZL Wilga First Engine Run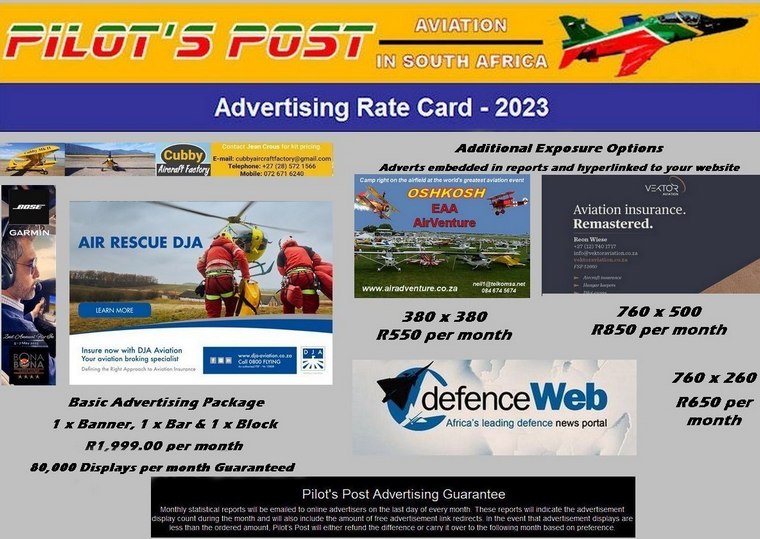 Google Banner Ad