Compiled by Willie Bodenstein



Google Banner Ad




THIS WEEK IN MIDWEEK UPDATE

South African Air Force, Lesotho Defence Force strengthen ties.
SAAF's Charlie Flight to the rescue.
Tecnam P-Mentor lands in North America.
Daher supports the Recreational Aviation Foundation's goal of creating and preserving backcountry airstrips for recreational use.
Robinson Displays Economical R66 Police Helicopter at APSCON
U.S. Navy awards Sikorsky contract to build 35 CH-53K helicopters.
Bristow Ireland Limited signs new SAR contract with Irish Department of Transport.
This week in History - Ramstein airshow disaster: Three of the ten Aermacchi MB-339PAN jets from the Italian Air Force display team Frecce Tricolori collide.
Bonus Video - Rand Airshow 2023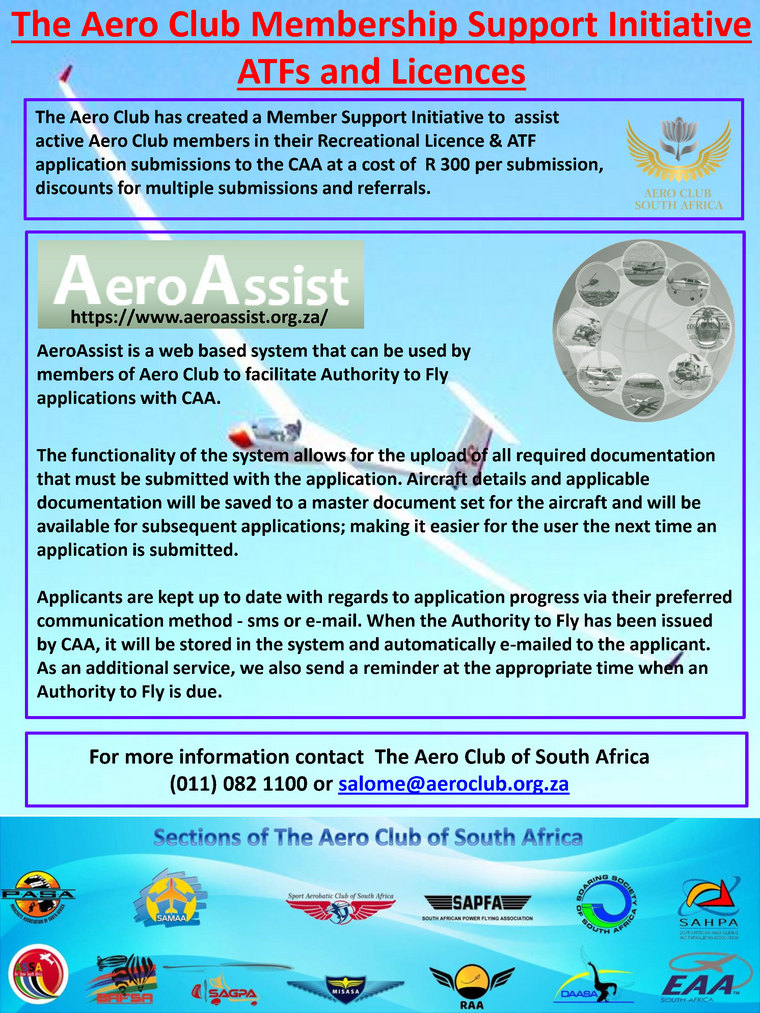 9
Virginia Durban airshow. Contact Brendan Horan E-mail: airshow@creativespacemedia.com Cell: 078 486 6888
9
Lydenburg Fly In Festival. Contact Coenraad 076 466 9999
9
CANCELLED Helicopter fly-in to Krugersdorp airfield. Contact David le Roux E-mail: David@pilotinsure.co.za
9 & 10
POSTSPONED SAC World Advanced Aerobatic Championships training camp venue TBA Contact Annie Boon E-mail: info@anniesaviationcorner.com
16
Vans RV fly-in at Kitty Hawk. Contact Frank van Heerden E-mail: frankvh@mweb.co.za for more information
16
EAA Chapter 322 Pancake Fly in at Silver Creek Estate.
16 & 17
SAC Limpopo Regionals Phalaborwa airfield. Contact Annie Boon E-mail: info@anniesaviationcorner.com
30
Saldanha West Coast airshow. Contact Clive Coetzee E-mail: clivecoetzee@sun.ac.za Cell: 084 614 1675
29 Sept to 1 November.
EAA Sun 'n Fun New Tempe Bloemfontein. Kassie 080 404 1642 or Lucas 082 566 0656
30 to 7 October Gliding Nationals at Potchefstroom - Carol Clifford
bobcar@global.co.za

1
West Coast FlyFPV SA Championship and West Coast RC Flight Championship. Clive Coetzee E-mail: clivecoetzee@sun.ac.za Cell: 084 614 1675
6 & 7
SAC World Advanced Aerobatic Championships training camp venue TBA. Annie Boon E-mail:
info@anniesaviationcorner.com

6 to 8
EAA Sun 'n Fun Tempe Airfield. Neil Bowden E-mail:
airadventuresa@gmail.com
7
EAA Chapter 322 monthly gathering 18h00 Tempe airfield. Contact Neil Bowden E-mail: airadventuresa@gmail.com
13 & 14
Silver Creek Camp Over & Pancake breakfast Silver Creek airfield. Contact Neil Bowden E-mail: airadventuresa@gmail.com
14 to 22
SAC World Advanced Aerobatic Championships training in the USA. Contact Annie Boon E-mail: info@anniesaviationcorner.com
24 October to 4 November.
SAC Advanced World Aerobatics Championships Las Vegas. Contact Annie Boon E-mail: info@anniesaviationcorner.com
28 October
SAPFA SA Landing Championships - Brits & Stellenbosch airfields. Contact Ron Stirk E-mail: melron@mweb.co.za Cell: 082 804 445 0373




SOUTH AFRICAN AIR FORCE, LESOTHO DEFENCE FORCE STRENGTHEN TIES
www.defenceweb.co.za

Members of the Lesotho Defence Force (LDF) are in South Africa under a cooperation agreement aimed at furthering air arm training. Ad Astra intern Nondumiso Ndhlela reported that the LDF delegation arrived at South African Air Force Headquarters on 28 August, and will be in South Africa until 1 September.


"The purpose of the visit from the Lesotho Defence Force was to follow up on a cooperation agreement which was signed by the SA National Defence Force, authorising the Kingdom of Lesotho Defence Force Air Wing to take part in the military training programmes," Ndhlela explained.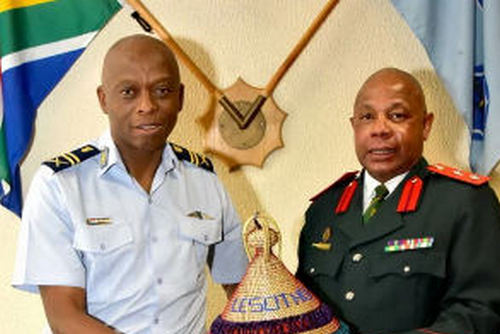 SAAF and LDF officials were scheduled to discuss the hosting of LDF Air Wing members in South Africa for courses, and the introduction of joint exercises between the two organisations.
Some members of the Lesotho delegation previously underwent an Officer Forming Course in South Africa and said they were proud products of the SA Air Force.
LDF Colonel Tsukudu said, "we are gladly looking forward to exchanging knowledge on how we are going to maintain and improve our cooperation as well as solutions on development of aviation. It has been a while since we had our intakes with the SA Air Force, which was in 2009. We are delighted to be here to kickstart our cooperation."
The LDF Air Wing relies on outside sources for pilot training as it has no capacity of its own. The SAAF has trained numerous pilots from its landlocked neighbour, while others have received training at commercial flying schools.
The LDF has a small Air Wing, whose most modern aircraft are three Airbus Helicopters H125s. Several C212s and a single GA-8 Airvan fixed wing aircraft are also believed to be in service, along with several Bell 412s, and a couple of BO 105s.
The LDF is mainly tasked with border control and managing internal security issues, such as cattle rustling, as well as search and rescue. It is contributing a company-sized infantry force to the SADC Mission in Mozambique (SAMIM), with the Air Wing providing a C212 for light transport duties.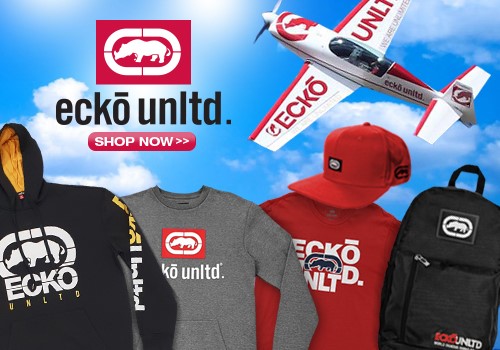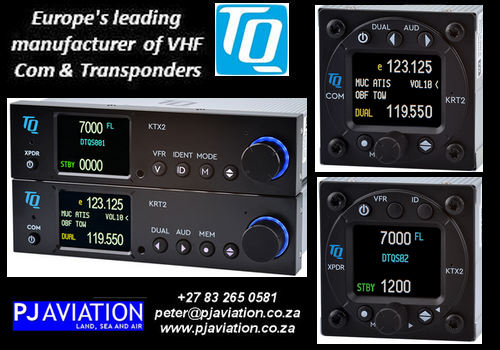 SAAF'S CHARLIE FLIGHT TO THE RESCUE

www.defenceweb.co.za

The lone SA Air Force (SAAF) presence in Eastern Cape - 15 Squadron's Charlie Flight - showed its rescue capabilities when called on by the National Sea Rescue Institute (NSRI).

Based at Air Force Station (AFS) Port Elizabeth, the flight is the sole operator of BK 117 rotorcraft in the airborne service of the SA National Defence Force (SANDF). Officially the MBB-Kawasaki BK 117A, the helicopters came into the SAAF inventory from apartheid era homeland states (Transkei, Bophuthatswana and Venda) when the SANDF came into being in 1994.
The squadron corporate communication NCO, Corporal Siphesihle Gqirhana, reports a call-out to rescue a fisherman from a motor fishing vessel, 40 nautical miles south of Cape Recife on Wednesday 30 August.
"The patient was reported to be unresponsive. Pilot, Captain Ross Cameron, and flight engineer, Flight Sergeant Letladi Mahlakwana, were tasked to respond.
"The helicopter hoisted an NSRI swimmer and emergency medical services (EMS) rescue paramedic onto the vessel to treat the fisherman while the vessel motored into the Port of Gqeberha. The patient was transported to hospital with the medics from the SA Military Health Service (SAMHS) in Port Elizabeth also at the scene. The patient suffered serious head injuries but was stabilised," the two-striper reported.
NSRI Gqeberha duty coxswain Kevin Warren said duty crew were alerted to the incident following reports from the MRCC (Maritime Rescue Co-ordination Centre) requesting an airborne sea rescue swimmer and Eastern Cape Government Health EMS rescue paramedic to accompany the BK 117 on the rescue mission.
The NSRI rescue craft Rescue 6 Alpha was launched as a backup resource while the BK-117 helicopter took off accompanied by two NSRI rescue swimmers and an EMS rescue paramedic, who were airlifted onto the vessel.
The NSRI said the patient remains in hospital in Port Elizabeth for medical treatment.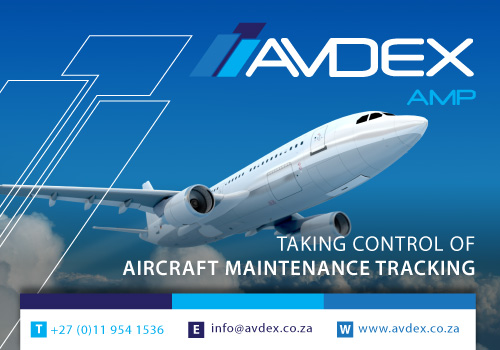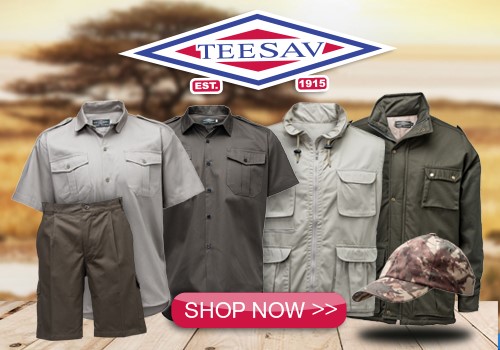 TECNAM P-MENTOR LANDS IN NORTH AMERICA

Tecnam unveiled today the P-Mentor to North American pilots at the Tecnam display at Oshkosh. Already a best-seller in the European training market, the aircraft is set to revolutionize the American training paradigm and personal flying marketplace. This modern aircraft represents the pinnacle of engineering excellence, offering superior flight performance, state-of-the-art technology with Garmin avionics, and unparalleled low operating cost and CO2 emissions.

The P-Mentor is a two-seat aircraft, powered by a Rotax 912 Is, fully IFR with PBN/RNAV/AFCS capabilities, compliant with the latest CS-23 EASA & FAA amendments. The Mentor is a turnkey solution for many flight schools to train students from their first flight up to their CPL-IR on a single platform. With a variable pitch propeller, a simulated retractable landing gear and an optional ballistic parachute, the P-Mentor has everything flight schools were looking for in today's market. The P-Mentor is designed to offer the best human-machine interface, resulting in the most effective and efficient VFR/IFR training. The generous fuel tanks allow flight schools to fly all day without refuelling, which improves operational value. It has low fuel consumption of 3.70 US Gal/h (14 lt/h) and a low cost of operations with an average of $65 per hour.


During the ceremony, Tecnam also disclosed the launch customers that will be using the P-Mentor for their flying school needs: Kansas based Kilo Charlie Aviation, Vermont Flight Academy, Melbourne Flight Training in Florida, Stephen F. Austin State University, based in Texas and EpicSky Flight Academy in Iowa.
Kristen Conklin - President, HCH Aviation: "After flying the Tecnam Aircraft in our fleet there was no question which aircraft that we would choose to expand our Collegiate Flight Training Program. The P-Mentor is the perfect choice due to its unmatched flying capabilities and super low operating economics."



DAHER SUPPORTS THE RECREATIONAL AVIATION FOUNDATION'S GOAL OF CREATING AND PRESERVING BACKCOUNTRY AIRSTRIPS FOR RECREATIONAL USE

Daher's Kodiak 100 and Kodiak 900 are known as the "ultimate getaway vehicles," with the capability of opening backcountry airfields for outdoor adventures, as well as helping agencies and organizations that protect the environment.


With this spirit, Daher has actively backed the Recreational Aviation Foundation (RAF) for many years, and the company stepped up its support in 2023 by providing a Kodiak 900 to assist U.S. Forest Service (USFS) personnel in accessing two isolated grass strips in the mountains of southeastern Idaho.
Pilots and employees from Daher's Kodiak Aircraft Company joined with the USFS for the airlift of building materials and support equipment to two remote U.S. Forest Service grass airports: Moose Creek (1U1) and Shearer (2U5), utilizing the prototype of Daher's new Kodiak 900.
These strips are very difficult to reach, with high mountains and the nearest roads being more than 19 miles away - normally requiring pack animals for resupply of any kind. In the past, USFS rangers were based at these locations, but years of budget constraints created challenges for this government agency in maintaining and supporting the sites.
Using the Kodiak 900's superior cabin size and excellent cargo-carrying capability, the USFS was able to accomplish maintenance for these airstrips and their structures, along with other support duties.
"Only the Kodiak aircraft family brings the advantages of a spacious cabin together with facilitated cargo access, a significant payload capability and short takeoff/landing (STOL) capabilities to operate from these isolated, unimproved U.S. Forest Service airstrips," explained Nicolas Chabbert, the Senior Vice President of Daher's Aircraft Division. "At Daher, we value our relationship with the volunteer-focused Recreational Aviation Foundation through our shared vision of conserving and maintaining backcountry airports in the U.S."
The 20-year-old RAF is a nonprofit organization founded by a group of pilots to preserve America's backcountry strips and ensure their availability for the benefit of the aviation community and others.
To highlight Daher's support for the Recreational Aviation Foundation, the company is exhibiting a Kodiak 100 at the EAA AirVenture fly-in - complete with RAF logos.
This aircraft is fitted with the new Hartzell Propeller's five-blade composite propeller, which is integrated with the aircraft's Pratt & Whitney Canada PT6A-34 turboprop engine. The new propeller configuration was tailored by Hartzell for its application on the Kodiak 100 and incorporates the company's lightweight Raptor hub technology. With the 96-inch-diameter propeller's ground clearance of 19 inches, the Kodiak 100 retains its ability to operate from unprepared strips.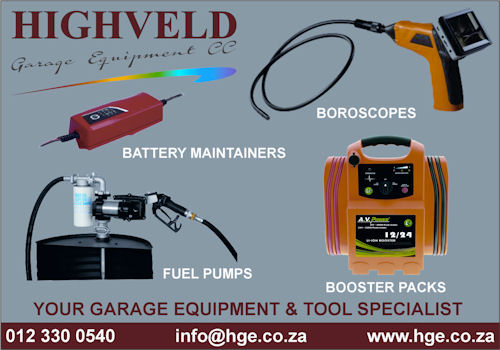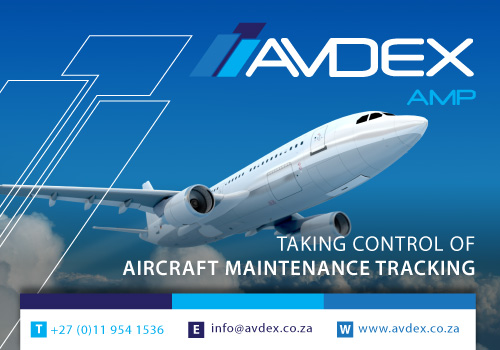 ROBINSON DISPLAYS ECONOMICAL R66 POLICE HELICOPTER AT APSCON

Robinson Helicopter Company displayed its newest R66 Police helicopter in Polk County (Florida) Sheriff's Office's fleet at this year's Airborne Public Safety Association Conference (APSCON) in Orlando, Florida.

The cost-effective and turnkey-ready R66 Police helicopter is gaining popularity in law enforcement agencies throughout the world due to its economical operation. The three R66 Police helicopters flown by the Polk County Sheriff's Office have reduced their operating and maintenance costs by as much as 50%. The Brazilian Paraná State Police operates two R66 Police helicopters and is awaiting delivery of two more.
The four-place R66 Police helicopter arrives ready to patrol with a Wescam MX-10 imaging system and the latest in navigation and communication technology. Options include, but are not limited to, moving map systems, Technisonic FM transceivers, and NVG compatibility. The R66 Police helicopter aerodynamic fuselage optimizes airspeed and fuel economy, allowing the helicopter to remain on station for up to three hours.
U.S. Navy Awards Sikorsky Contract To Build 35 CH-53K® Helicopters
The U.S. Navy awarded Sikorsky, a Lockheed Martin company (NYSE: LMT), a $2.7 billion contract to build and deliver 35 additional CH-53K® helicopters - the largest procurement to date for this multi-mission aircraft.
"This contract award for 35 CH-53K helicopters stabilizes Sikorsky's nationwide supply base, creates additional production efficiencies, and provides the U.S. Marine Corps with transformative 21st century technologies," said Paul Lemmo, president of Sikorsky. "Our long-standing partnership led to this best value contract award providing the capability and readiness the Marines need."
The agreement includes 12 U.S. Marine Corps Lot 7 aircraft, 15 U.S. Marine Corps Lot 8 aircraft, and eight aircraft for Israel.
Sikorsky will begin delivering these aircraft in 2026.
This contract significantly advances Sikorsky and the U.S. Navy on the path toward a multi-year agreement and the 200 aircraft Marine Corps Program of Record.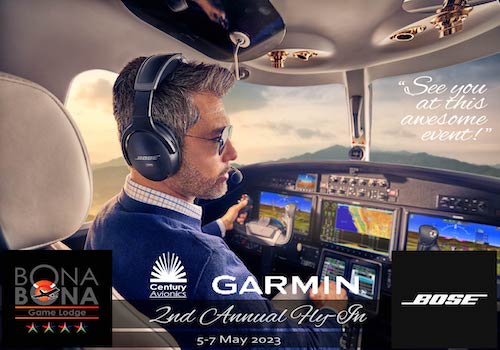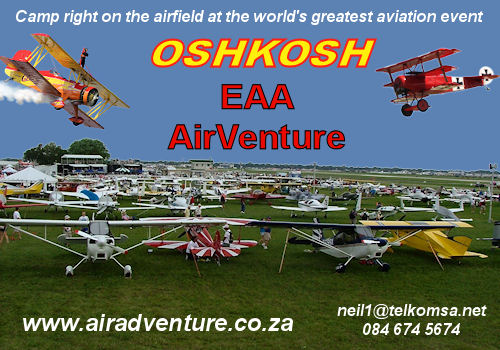 EIGHT MORE CH-53K SPECIAL OPS HELICOPTERS FOR ISRAELI AIR FORCE

This contract award includes eight additional CH-53K helicopters for the Israeli Air Force and follows the initial production announcement in 2022 for the first four aircraft under a U.S. Navy Foreign Military Sales (FMS) agreement.

The multi-mission CH-53K will support Israeli special operations programs, as well as provide the Israeli Defense Forces with a platform that has the speed, safety, survivability and gross weight capability to support all of its missions, including troop and cargo transport, and search and rescue.
The U.S Navy declared Full Rate Production for the CH-53K program in December 2022. This is expected to increase production to more than 20 helicopters annually in the coming years.
Sikorsky is procuring long-lead items and critical materials to support ramp up of CH-53K production in its digital factory.
"Our skilled employees are using digital tools to build more efficiently as these helicopters roll off the production line and into the hands of the Marines," said Dana Fiatarone, vice president, Sikorsky Marine Corps Systems. "The performance of the CH-53K in the fleet validates its capabilities to provide a strategic advantage and shows that even more is possible with this aircraft."
The CH-53K is a multi-mission helicopter with heavy-lift capabilities that exceed all other U.S. Department of Defense rotary wing aircraft and is the only heavy-lift helicopter that will remain in production through 2032 and beyond. The CH-53K can carry a 27,000-pound external load over 110 nautical miles in high/hot conditions, which is more than triple the external load carrying capacity of the legacy CH-53E aircraft in these same conditions.
The CH-53K King Stallion is designed to conduct expeditionary assault transport of armoured vehicles, equipment, and personnel to support distributed operations deep inland from a sea-based centre of operations, critical in the Indo-Pacific region. The CH-53K is a digitally designed, market available aircraft, enabling a range of operations such as humanitarian relief, firefighting and search and rescue.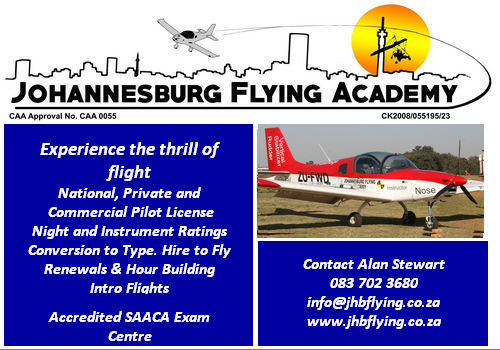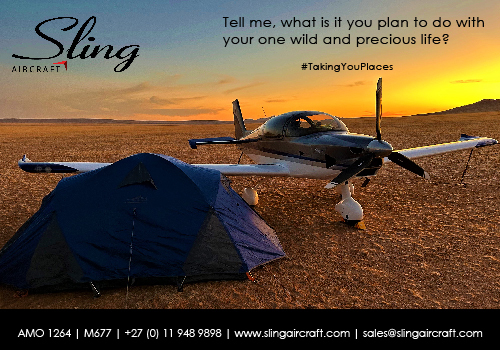 BRISTOW IRELAND LIMITED SIGNS NEW SAR CONTRACT WITH IRISH DEPARTMENT OF TRANSPORT

Bristow Ireland Limited, a subsidiary of Bristow Group Inc. (NYSE: VTOL), the leading global provider of innovative and sustainable vertical flight solutions, has signed a contract with the Irish Department of Transport for the provision of rotary and fixed-wing aviation services for the Irish Coast Guard.

Bristow will begin transitioning to the new contract in the fourth quarter of 2024. The Company will operate six specialised SAR-configured AW189 helicopters from four dedicated bases in Sligo, Shannon, Waterford, and Dublin Weston. The AW189s will be configured with the latest evolution of mission system reflecting the requirements of the Irish Coast Guard.
In an expansion to the current service for the Irish Coast Guard, two specialised King Air fixed-wing aircraft will provide operational support from Shannon Airport for search and rescue and environmental monitoring. The fixed-wing element of the service will also provide highly sophisticated aircraft mission management and communications systems (in coordination with the helicopter fleet). The fixed-wing aircraft will also be available to provide 'Top Cover' support to helicopters engaged in long range medical evacuations.
Bristow will deliver nationwide all-weather 24-hour coverage, 365 days a year. Under the new contract, Bristow will create or sustain more than 150 jobs ranging from specialist ground support, engineering, flight operations, and in-country maintenance and support capabilities, ensuring its teams and aircraft stand at full readiness to respond to tasking from the Irish Coast Guard.
The 10-year contract has options to extend an additional three years, allowing for a total of 13 years for these new aviation services. The contract also makes provision for the Air Corps to provide the fixed-wing element of the service after five years.
"The entire team at Bristow Ireland Limited is honoured to be chosen to deliver this critical and life-saving public service for the people of Ireland," said Alan Corbett, Bristow's Chief Operating Officer, Government Services. "We look forward to collaborating closely with the Irish Department of Transport, Irish Coast Guard, and all stakeholders as we prepare to deliver this critical public service."
"We will provide a safe, dependable, and innovative service that will deliver world-class search and rescue across the country. Bristow Ireland Limited will implement Bristow's globally recognised and industry-leading 'Target Zero' safety culture in Ireland, to ensure safety is at the forefront of every flight we take, and each decision made," added Corbett.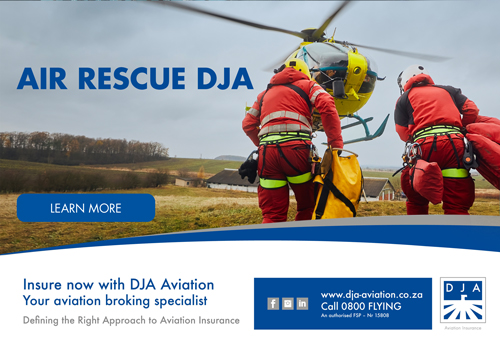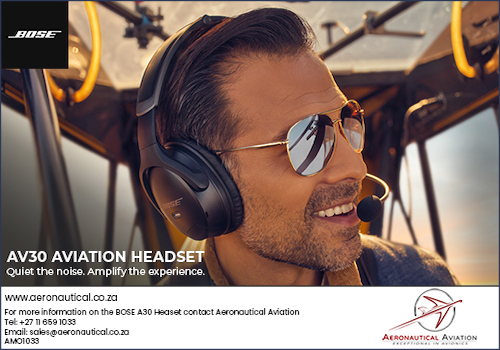 Kenya, Nanyuki: A Cessna 172 Skyhawk crashed under unknown circumstances into a school building in Nanyuki. The instructor and student pilot were seriously injured and the aircraft received substantial damage.
Papua New Guinea, Port Moresby-Jacksons International Airport: The Beechcraft B200C Super King Air suffered a nose gear collapse on landing at Port Moresby-Jacksons International Airport (POM). There were no injuries. The crew reported that they became aware of an unsafe landing gear condition in flight and, in coordination with ground services, attempted to rectify the issue but the issue persisted. They subsequently requested for Jacksons Emergency Services to standby for their landing. The aircraft landed on runway 14R. The crew reported that immediately after landing, the nose landing gear collapsed.
USA, Pompano Beach, FL: A Eurocopter EC 135T1 suffered an inflight fire shortly after take-off from Pompano Beach Airpark (PPM/KPMP), Florida. The pilot tried to return but crashed into an occupied residential building in Pompano Beach. One occupant onboard and one person on the ground died. The two remaining helicopter occupants (the pilot and a medic) and four persons on the ground were taken to hospital. The two surviving crew members climbed through the hole created in the property's roof to escape. Online photos and videos show that the helicopter experienced an inflight fire shortly after take-off from Pompano Beach Airpark (PPM/KPMP), Florida, followed by failure of the tailboom. The helicopter spun out of control and crashed through the building's roof.
USA, Vermilion Bay, LA: A Cessna 172RG Cutlass RG suffered an engine failure during a fish spotting flight and ditched into to the waters of Vermilion Bay, Louisiana. The pilot was not injured and the aircraft sank.
Slovakia, Podhorany, near Nitra: An Extra EA-330LX airplane, OM-KPX, was destroyed when it crashed while performing aerobatics near Podhorany, about 5 km north of Nitra. Slovakia. The two occupants onboard were fatally injured.
USA, Dwight D Eisenhower National Airport, Wichita, KS: A Cessna 210B Centurion sustained unreported damage subsequent to the forced landing to airport property following a loss of engine power during a take-off attempt at Dwight D Eisenhower National Airport (ICT/KICT), Wichita, Kansas. The three occupants were not injured.
USA, Kingston, NJ: A Robinson R22 Beta helicopter, N2356M, was destroyed when it crashed into a canal in a wooded area near Carnegie Lake in Kingston, New Jersey. The sole pilot onboard sustained fatal injuries. The NTSB investigator in-charge reported that the purpose of the flight was to the overseas pilot to build hours in the aircraft type for his commercial add on. The helicopter was seen flying at about 800 feet when a loss of control occurred. The helicopter broke apart (the main rotor blade struck the tail boom, then the canopy) during the out-of-control descent and impacted the water.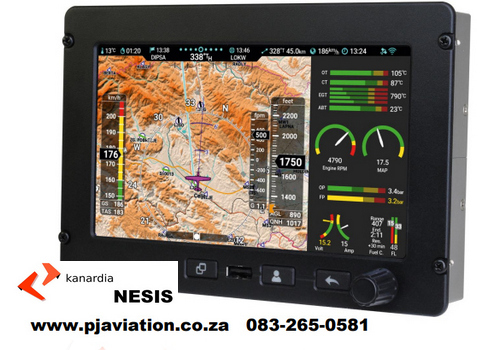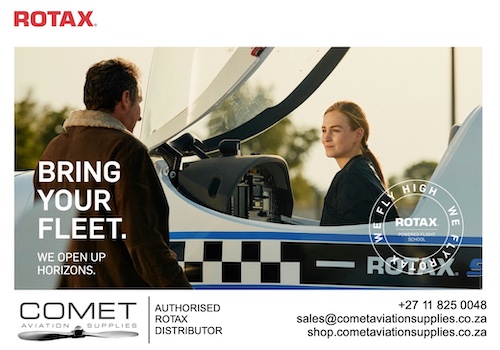 28 AUGUST 1988

Ramstein airshow disaster: Three of the ten Aermacchi MB-339PAN jets from the Italian Air Force display team Frecce Tricolori collide in mid-air in front of the audience while performing their 'pierced heart' formation. One aircraft crash directly into the crowd. Sixty-seven spectators and all three pilots are killed and 346 seriously injured in the resulting explosion and fire.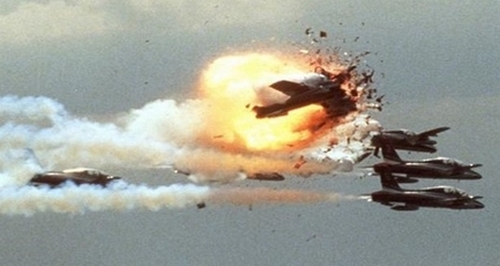 The mid-air collision took place as the two heart-forming groups passed each other and the heart-piercing aircraft hit them. One of the pilots finished the manoeuvre too early. The piercing aircraft crashed onto the runway and consequently both the fuselage and resulting fireball of aviation fuel tumbled into the spectator area, hitting the crowd and coming to rest against a refrigerated trailer being used to dispense ice cream to the various vendor booths in the area.
At the same time, one of the damaged aircraft from the heart-forming group crashed into the emergency medical evacuation UH-60 Black Hawk helicopter, injuring the helicopter's pilot, Captain Kim Strader. He died 20 days later, on Saturday, 17 September 1988, at Brooke Army Medical Centre in Texas from burns he suffered in the accident.
The pilot of the aircraft that hit the helicopter ejected, but was killed as he hit the runway before his parachute opened. The third aircraft disintegrated in the collision and parts of it were strewn along the runway.
After the crash, the remaining aircraft regrouped and landed at Sembach Air Base.
Of the 31 people who died on impact, 28 had been hit by debris in the form of airplane parts, concertina wire, and items on the ground. Sixteen of the fatalities occurred in the days and weeks after the disaster due to severe burns; the last was the burned and injured helicopter pilot. About 500 people had to seek hospital treatment following the event,



Rand Airshow 2023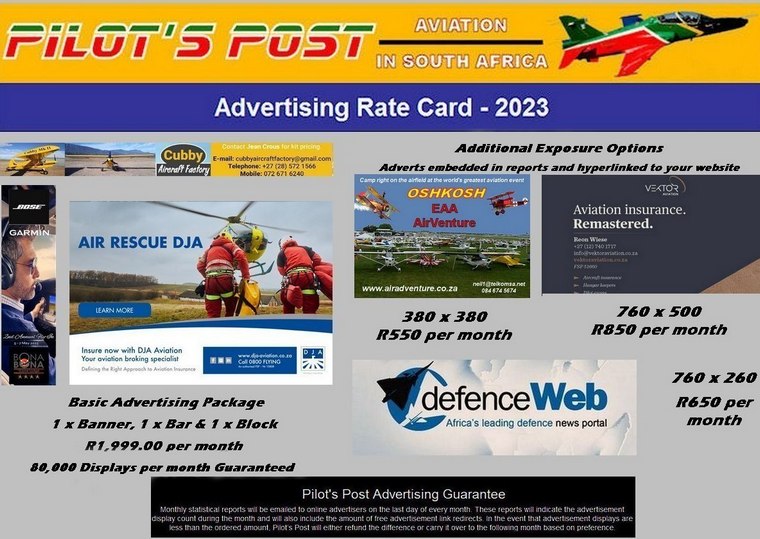 Google Banner Ad