Compiled by Willie Bodenstein



Google Banner Ad



This Week in Airlines, Airports and Airliners

IATA - fuel efficiency: no stone unturned in quest for net zero.

Ethiopian expands its global hub - Addis Ababa Bole International Airport, unveils its new Aviation Infrastructure blending modernity with bio safety.

Federal Aviation Administration returns Mexico to highest aviation safety status.

Joint World Financial Symposium - World Passenger Symposium to focus on value creation
.
Sita And Aruba demonstrate how physical passports can be held as a digital identity on your mobile device.

Abu Dhabi International Airport's long awaited new terminal opens.

SMBC Aviation Capital orders 25 Boeing 737 MAX Jets.

Amex Travel celebrates a decade of luxury travel with global centurion lounges.

Bonus Video - Seaplane Base AirVenture 2009 to 2019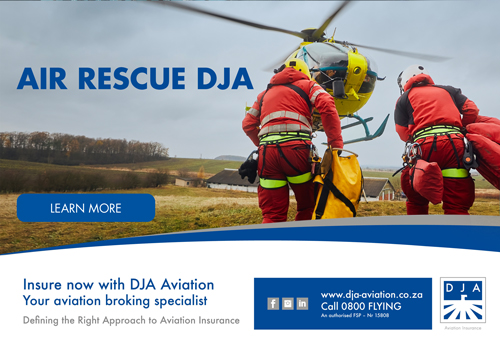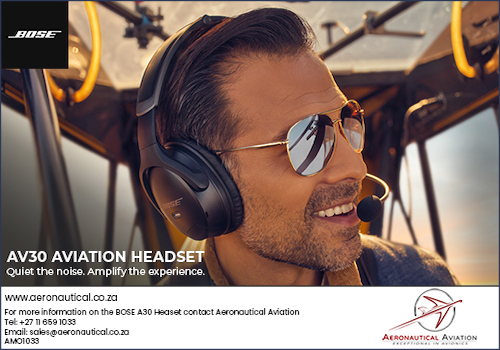 FUEL EFFICIENCY: NO STONE UNTURNED IN QUEST FOR NET ZERO


The International Air Transport Association (IATA) reemphasized that every drop of fuel avoided counts in the aviation industry's quest to achieve net zero carbon emissions by 2050 with the latest result from the IATA Fuel Efficiency Gap Analysis (FEGA).


LOT Polish Airlines (LOT) is one of the airlines to undertake the FEGA, which identified the potential to shave its annual fuel consumption by several percent. That equates to an annual reduction by tens of thousands of tonnes of carbon from LOT's operations.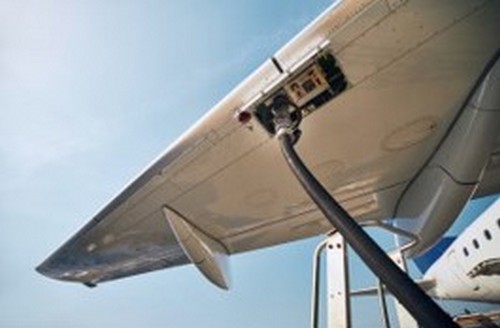 "Every drop counts. Since its inception in 2005, FEGA has helped airlines identify cumulative savings of 15.2 million tonnes of carbon by cutting fuel consumption by 4.76 million tonnes. LOT is the latest example of an airline exploring all opportunities to achieve every incremental efficiency possible in fuel consumption. That's good for the environment and for the bottom line," said Marie Owens Thomsen, IATA's Senior Vice President Sustainability and Chief Economist.
On average, FEGA has identified fuel savings of 4.4% per airline audited. If fully realized across all audited airlines, these savings, which stem primarily from flight operations and dispatch, equate to removing 3.4 million fuel-powered cars from the road.
The FEGA team analyzed LOT's operations against industry benchmarks in flight dispatch, ground operations, and flight operations to identify fuel savings potential. The most significant ones were identified in flight planning, emission reduction through implementation of aviation procedures and refueling operations.
"FEGA revealed specific areas where fuel efficiency improvements can be made. The next step is implementation to actually achieve the benefits of improved environmental performance and lower operating costs", said Dorota Dmuchowska, Chief Operating Officer at LOT Polish Airlines.
"FEGA is a key IATA offering. The audit not only benefits the airline undergoing the process thanks to a reduced fuel use, it also helps the whole industry improve its environmental performance. Those benefits will grow as FEGA continuously becomes more effective with accumulated experience and growing capabilities using anonymized and aggregated airline data. Most importantly, realizing the FEGA identified savings will be an important support as airlines transition to SAF in pursuit of net zero emissions by 2050," said Frederic Leger, IATA's Senior Vice President for Commercial Products and Services.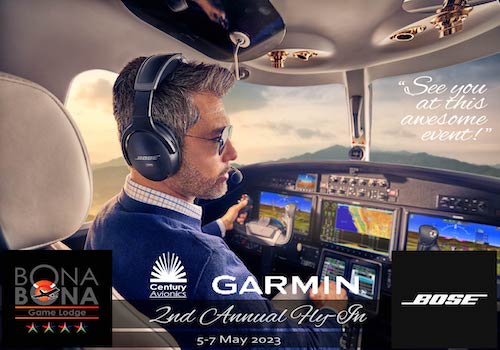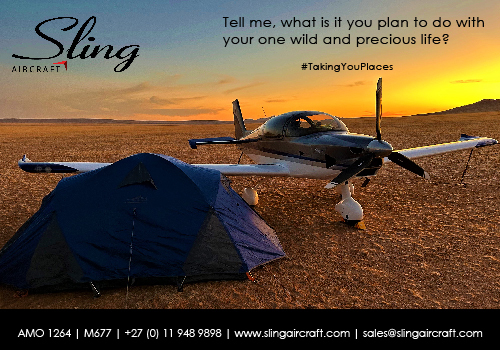 ETHIOPIAN EXPANDS ITS GLOBAL HUB - ADDIS ABABA BOLE INTERNATIONAL AIRPORT, UNVEILS ITS NEW AVIATION INFRASTRUCTURE BLENDING MODERNITY WITH BIO SAFETY.


Ethiopian Airlines Group, the Largest Aviation Group in Africa is pleased to announce that it has successfully completed a new passenger terminal at its hub Addis Ababa Bole International Airport with emphasis on Bio Security and Bio Safety measures.



The new terminal has check-in hall with sixty check-in counters, thirty self-check-in kiosks, ten self-bag drop/SBD/, sixteen immigration counters with more e-gate provisions, sixteen central security screening areas for departing passengers are the new faces of the airport. In addition, it has three contact gates for wide body aircraft along with ten remote contact gates with people mover - travellator, escalator, and panoramic lifts. It will house thirty-two arrival immigration counters with eight e-gate provisions at the mezzanine floor level.
Regarding the expanded infrastructure, Mr. Tewolde GebreMariam, Group CEO of Ethiopian Airlines remarked, "I am very pleased to witness the realization of a brand-new terminal at our Hub. While Addis Ababa Bole International Airport has overtaken Dubai to become the largest gateway to Africa last year, the new terminal will play a key role in cementing that position. What makes the new terminal unique is that it's the first terminal in the world to be completed after Covid-19. It was designed, not re-purposed, with Bio safety and Bio security in mind. I'm sure our esteemed customers will highly appreciate that. "
Aviation infrastructure expansion is one of the core pillars of Ethiopian's Vision 2025. Ethiopian is continuously working on expanding airport facilities. The features of the new airport play a key role in protecting passengers' and employees' safety as airport experience becomes contactless.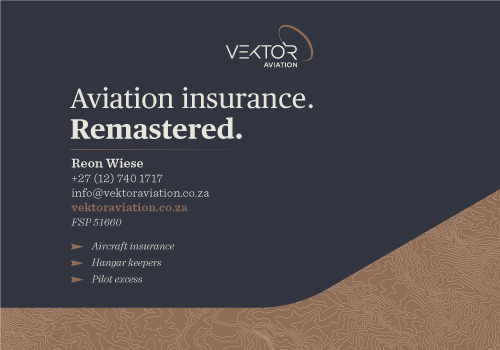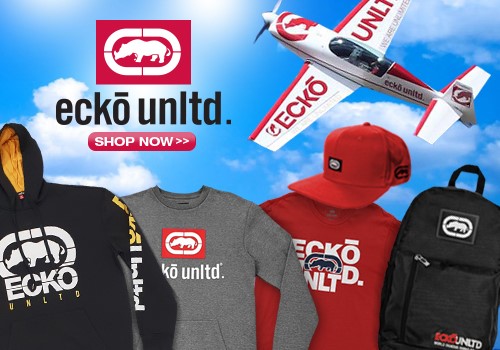 FEDERAL AVIATION ADMINISTRATION RETURNS MEXICO TO HIGHEST AVIATION SAFETY STATUS


The Federal Aviation Administration returned Mexico's aviation safety rating to the highest level following more than two years of close work between the civil aviation authorities in both countries.

With a return to Category 1 status, Mexico can add new service and routes to the U.S., and U.S. airlines can resume marketing and selling tickets with their names and designator codes on Mexican-operated flights.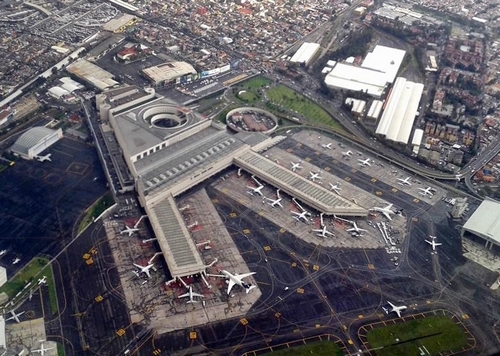 The FAA provided expertise and resources via technical assistance agreements to Mexico's Agencia Federal de Aviacion Civil (AFAC) to resolve the safety issues that led to the downgrade. The agency sent a team of aviation safety experts multiple times over the last two years to assist with the work.
The FAA downgraded Mexico's International Aviation Safety Assessment (IASA) rating to Category 2 in May 2021 after finding the country did not meet International Civil Aviation Organization (ICAO) safety standards.
Under the IASA program, the FAA assesses the civil aviation authorities of all countries with air carriers that have applied to fly to the United States, currently conduct operations to the United States, or participate in code-sharing arrangements with U.S. airlines. The assessments determine whether international civil aviation authorities meet minimum ICAO safety standards, not FAA regulations.
To obtain and maintain a Category 1 rating, a country must adhere to the safety standards of ICAO, the United Nations' technical agency for aviation. ICAO establishes international standards and recommended practices for aircraft operations and maintenance.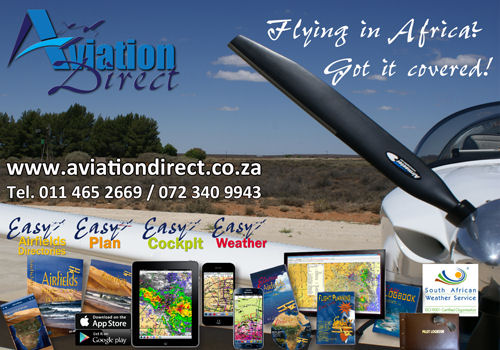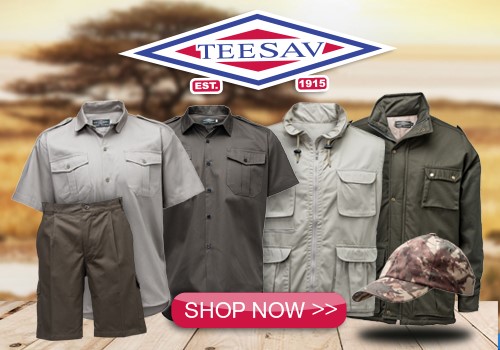 JOINT WORLD FINANCIAL SYMPOSIUM - WORLD PASSENGER SYMPOSIUM TO FOCUS ON VALUE CREATION

The International Air Transport Association (IATA) announced that" Value Creation - Unlock the Potential" will be the theme of the joint World Financial Symposium (WFS) and World Passenger Symposium (WPS). The event will take place 25-26 October 2023 in Chicago, USA, with United Airlines as the co-host airline.

"With traffic levels virtually recovered to pre-pandemic levels, the industry is focused on rebuilding financial sustainability and the challenges of growth, particularly around infrastructure and passenger processes. Bringing these two events together reinforces that meeting customer expectations for air travel and achieving financial sustainability go hand in hand," said Willie Walsh, IATA's Director General.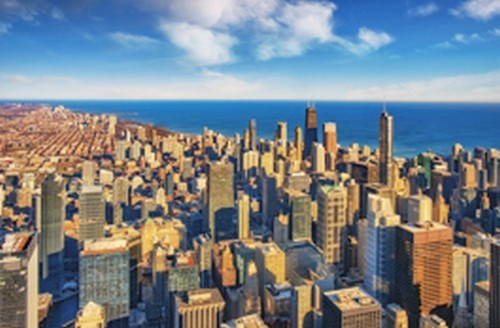 "We're excited to be co-host airline for the joint IATA World Financial Symposium and World Passenger Symposium. These are the industry's cornerstone events for aviation finance, customer experience, distribution and payment professionals. As an airline committed to leadership and innovation in these areas, we look forward to joining the conversations in our hometown of Chicago, this October," said Scott Kirby, United Airlines CEO.
Highlights of WFS-WPS include the CEO Panel, which will feature Walsh and Adrian Neuhauser, President and CEO of Avianca.
In addition, five learning tracks across WPS and WFS will explore the Passenger Experience and Airport; Accessibility; Airline Retailing; Value Creation; and Protecting Value.
Sessions will include:
The pathway to Net Zero & real-world journeys to emission-free aviation
Value of ESG reporting
Digital identity - contactless travel
Aligning airport infrastructure to meet customer needs
Chief commercial officers on Modern Airline Retailing
How business travel can benefit from Modern Airline Retailing
Is the ecosystem ready for 100% offers and orders
The changing payments landscape
Leveraging technology to improve baggage handling
Green finance in the airline industry
Designing for accessible products and services
Safe transport of mobility devices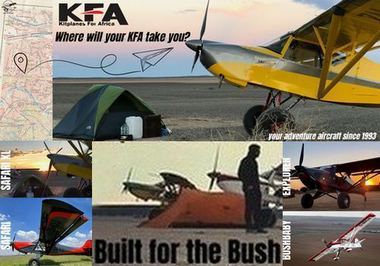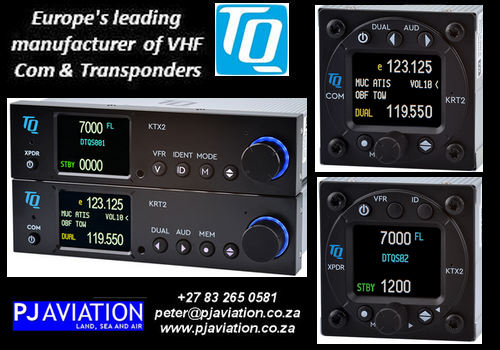 ARUBA IS EXPLORING ROLLING OUT DIGITAL TRAVEL CREDENTIALS ACROSS THE ISLAND


SITA, the leading IT provider to the air transport industry, and the Government of Aruba today showcased the successful implementation of verifiable digital credential technology, eliminating the need for passengers to show their physical passport when arriving on the island.

Speaking together in a keynote discussion at the ICAO TRIP conference taking place in Montreal this week, Jeremy Springall, SVP of SITA AT BORDERS, and Andrew Hoo, Director of Immigration for the Government of Aruba, highlighted that the development of Digital Travel Credentials enables passengers to securely create a digital version of their physical passport on their mobile device in line with the International Civil Aviation Organization (ICAO) standards.
Following a series of trials using a digital identity or Digital Travel Credentials (DTC) developed by SITA and partner Indicio, the Government of Aruba hopes to permanently roll out digital identity to verify visitors arriving on the island, making it one of the first countries globally to do so.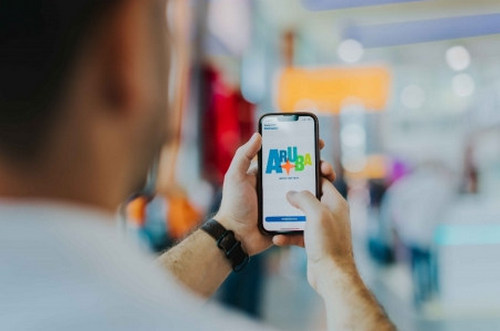 In March, the parties showed that passengers arriving at Queen Beatrix International Airport could apply for their travel authorization using a simplified process that eliminates the need to manually enter information from paper travel documents. Using a Digital Travel Credential, passengers can consent to share any of their relevant data directly from their digital wallet on their mobile device to multiple entities across journeys, from the government at the port of entry to other touchpoints such as hotels or car rental.
Hoo highlighted that the Government of Aruba is committed to realizing its vision for a seamless traveler experience by supporting the next stage of development with further expansion and adoption in the upcoming months.
Hoo said: "As an island where tourism is fundamental to our economy, we want to make the immigration process as easy as possible for passengers. With a Digital Travel Credential, we now have a way to make entering the country as easy as scanning your face while meeting our security needs. This is just the start of our digital transformation journey. We want to use this technology so that visitors will never forget they are on vacation when they arrive on the island."
Springall said: "The development of Digital Travel Credentials represents the biggest innovation in the travel industry in at least a decade. It will fundamentally simplify how we travel, allowing governments to approve passengers ahead of travel so they arrive at the airport ready to fly. To be identified, all passengers need to do is scan their face."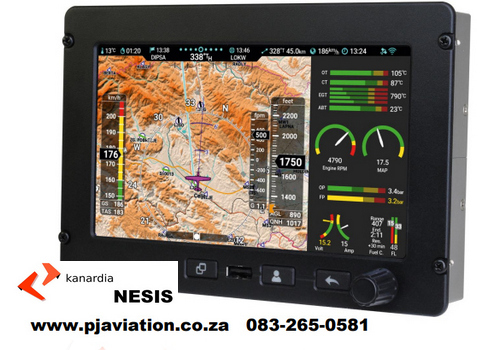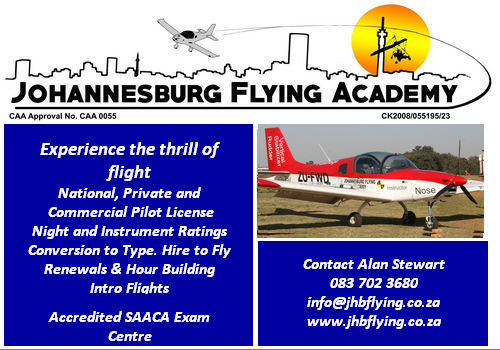 VIETNAM AIRLINES SELECTS 50 BOEING 737 MAX AIRPLANES TO GROW ITS FLEET

Boeing [NYSE: BA] and Vietnam Airlines announced today the carrier has selected the 737 MAX family to expand its single-aisle fleet, with a commitment to order 50 737-8 airplanes. With enhanced fuel efficiency and environmental performance, the 737 MAX will provide best-in-class flexibility for Vietnam's growing aviation market.

The commitment was announced during a signing ceremony with President Joe Biden, Secretary of State Antony Blinken, White House officials and Vietnamese government leaders on Monday, Sept. 11.
U.S. and Vietnam officials said the commitment will bolster jobs in both countries and strengthen the bilateral economic partnership. Building on Boeing's long history of collaboration with Vietnam's civil aviation industry, the carrier's 737 MAX fleet will support the country's goal of becoming a leading aviation hub.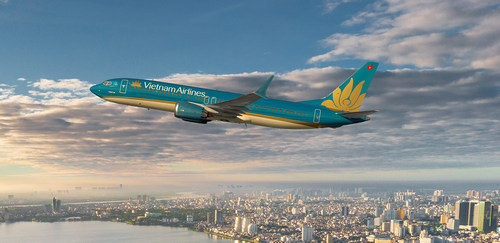 "In line with Vietnam Airlines' 2025-2030 fleet strategy and a vision to 2035, aircraft investment is a crucial project that underpins positive recovery momentum and prosperous outlook for the airline, said Dang Ngoc Hoa, Chairman of the Board of Directors of Vietnam Airlines. "The new narrow-body fleet will allow us to foster our overall development and extend our high-quality service on Vietnam Airlines' domestic and Asian routes, as well as modernize our fuel-efficient fleet."
"Southeast Asia is one of the world's fastest growing aviation markets, and the 737 MAX is the perfect airplane for Vietnam Airlines to efficiently meet that regional demand," said Brad McMullen, Boeing senior vice president of Commercial Sales and Marketing. "We value our historic partnership with Vietnam Airlines, dating back to 1995 when the airline first leased 767s."
Since the launch, more than 100 customers around the world have placed firm orders for more than 5,600 737 MAX airplanes. The 737 MAX reduces fuel use and carbon emissions by 20% and has a smaller noise footprint than airplanes it replaces. The jets offer increased comfort and relaxation for passengers, with modern sculpted sidewalls, LED lighting that enhances the sense of spaciousness and larger pivoting overhead storage bins.
The 737 MAX family will allow Vietnam Airlines to fly up to 3,500 nautical miles (6,480 km) to serve increasingly popular international and regional routes. The carrier currently operates a fleet of 15 787 Dreamliner jets and serves over 50 destinations in 17 countries. A member of the SkyTeam Alliance, passengers flying on Vietnam Airlines or any of its 18 partners can earn and redeem miles for travel to 1,000 destinations worldwide.
Boeing is committed to its strong relationships with Vietnamese suppliers and partnering to create a strong, efficient and resilient global supply chain to deliver the highest quality products and services for our customers. Today, Boeing has a corporate office in Hanoi and Field Service Offices in Hanoi and Ho Chi Minh City.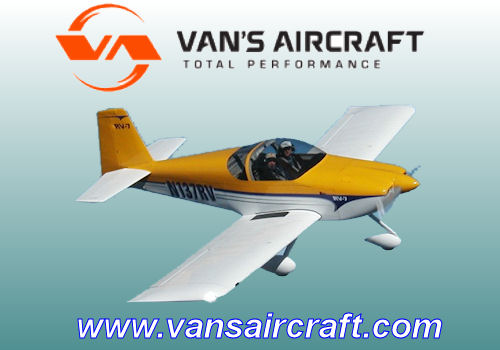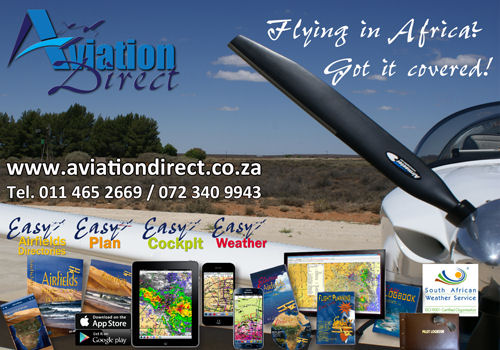 ABU DHABI INTERNATIONAL AIRPORT'S LONG AWAITED NEW TERMINAL OPENS.


Known as Midfield Terminal Building during the construction phase, 'Terminal A' is scheduled to begin operations in early November 2023. Terminal A boasts a range of interconnected biometric systems that will invite passengers to enjoy the speed and comfort of a seamless, digitised journey from pre-travel to boarding gate, facilitated by self-service kiosks, streamlined security checkpoints and state-of-the-art baggage handling systems.


Covering 742,000 square metres of built-up area, Terminal A is among the largest airport terminals in the world and will significantly increase Abu Dhabi International Airport's passenger and cargo capacity. Once operational, the new terminal will accommodate up to 45 million passengers per year, be able to process 11,000 travellers per hour and operate 79 aircrafts at any given time.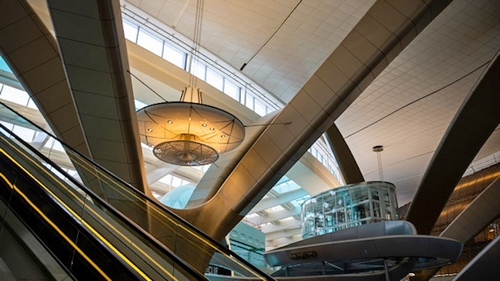 The architecture of Terminal A has won international design awards and adds an architectural landmark to Abu Dhabi's cityscape. Blending modern, lightweight aesthetics with functional brilliance, the building's glass exterior maximises natural light while creating a monumental civic space inside the terminal. In line with the UAE's sustainability aspirations and targets, the building features energy-efficient lighting, advanced Heating, Ventilation and Air-Conditioning (HVAC) systems and has incorporated sustainable materials in its construction. As a major step towards realising Abu Dhabi Airports' commitment to limiting its operational carbon footprint, a fully integrated solar photovoltaic system on Terminal A car park roof currently powering a three-megawatt (MW) solar photovoltaic (PV) plant saving nearly 5,300t of CO2 annually.
The terminal will also feature an array of world class amenities, including luxurious lounges, relaxation zones, and spa facilities where travellers can rest and rejuvenate before or after their flights. With 163 retail and food and beverage outlets catering to a wide variety of tastes and preferences, the retail offering within Terminal A will appeal to both leisure and business travellers.
His Excellency Sheikh Mohammed bin Hamad bin Tahnoon Al Nahyan, Chairman of Abu Dhabi Airports, said: "As Abu Dhabi's new gateway to the world, Terminal A is an embodiment of Abu Dhabi Airports' commitment to support the emirate's sustainable economic development. The opening of the facility, which is on par with the largest and grandest on our planet, turns over a new page in Abu Dhabi's 55-year aviation history. A beacon of modernity and sophistication, it be a will be a pivotal driver for our emirate's growth by spurring tourism and trade."
Elena Sorlini, managing director & Interim CEO, Abu Dhabi Airports, said: "Terminal A underscores our dedication to providing our international passengers and partners with a premium airport experience. The terminal exemplifies our commitment to excellence and offering exceptional services that meet the evolving priorities of today's travellers. Through leveraging the latest technologies, Abu Dhabi's reimagined airport experience will offer a seamless passenger journey, fostering connectivity, interactions, business, trade and tourism, all of which are essential elements in strengthening Abu Dhabi's position on the world stage."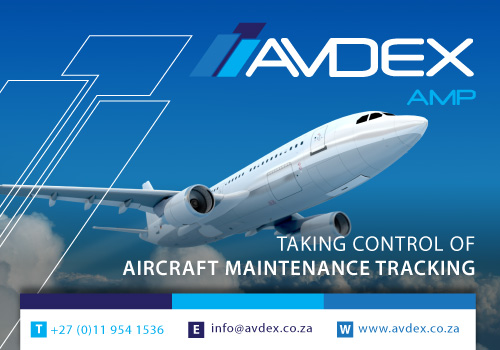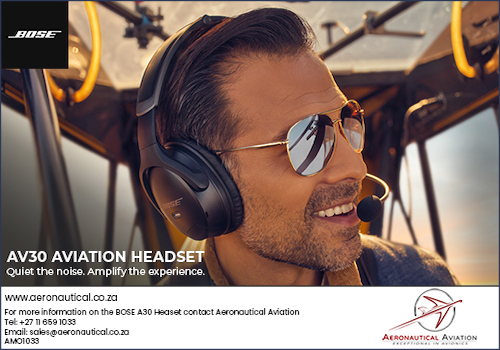 SMBC AVIATION CAPITAL ORDERS 25 BOEING 737 MAX JETS


Boeing [NYSE: BA] and SMBC Aviation Capital announced today the airplane lessor is ordering 25 737-8s. The new order increases SMBC's backlog to 81 737 MAX jets focused on the market-leading 737-8.



With travel demand surging around the globe, lessors are looking to increase their single-aisle portfolios to provide airlines with more fuel-efficient jets capable of operating across various route networks.
"We are pleased to conclude this further order with our long-standing partner Boeing and we look forward to working closely with them in the future. This transaction demonstrates our commitment to provide our customers with the latest-technology, most fuel-efficient aircraft, as they seek to meet their own sustainability objectives and reduce operating costs," said Peter Barrett, CEO of SMBC Aviation Capital. "Our customers have demonstrated clear, long-term demand for the 737 MAX and our expanded order pipeline positions SMBC Aviation Capital for future growth against the background of a strong global recovery in air travel."
The 737-8 provides flexibility across airline's networks while reducing fuel use and emissions by up to 20% and on average. Each airplane will save up to 8 million pounds of CO2 emissions annually compared to those airplanes it replaces. Boeing has secured more than 400 737 MAX family orders in 2023.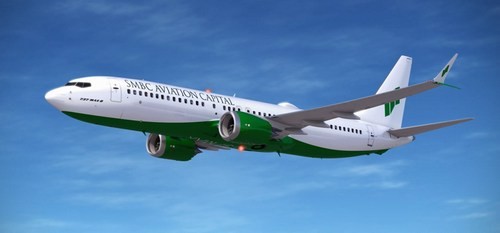 "As one of the industry's leading airplane lessors, SMBC's decision to increase its 737 MAX backlog with an order for 25 737-8s shows its confidence in the value the airplane brings to its airline customers," said Stan Deal, president and CEO of Boeing Commercial Airplanes. "The 737-8's incredible versatility and unrivalled fuel-efficiency makes it a key asset for the leasing community in its drive to help airlines achieve sustainability and efficiency goals."
The 737-8 seats 162 to 210 passengers depending on configuration with a range of 3,500 nautical miles and operates profitably on short- and medium-haul routes.
About SMBC Aviation Capital
Based in the IFSC in Dublin Ireland, SMBC Aviation Capital is the second largest aircraft operating lease company globally by number of aircraft, with an owned, managed and committed fleet of just under 900 aircraft. The company focuses on the most technologically advanced, fuel efficient and narrowbody aircraft types, providing customers across the globe with the aircraft they need to successfully grow their businesses. Established in 2001, the company was acquired in 2012 by a consortium comprised of two of Japan's biggest companies SMFG and Sumitomo Corporation.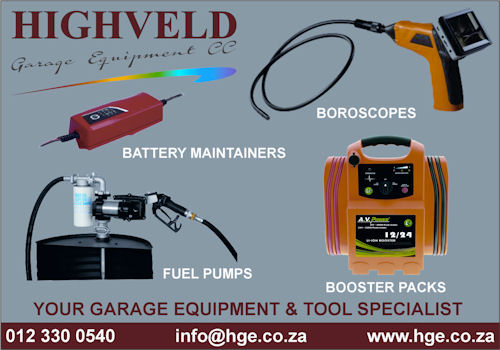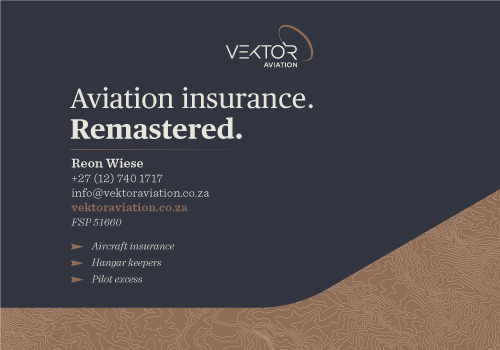 AMEX TRAVEL CELEBRATES A DECADE OF LUXURY TRAVEL WITH GLOBAL CENTURION LOUNGES


Card Members who book with American Express and have access to a Centurion Lounge know that a trip to the airport - whether for leisure or business - can feel like a getaway itself.

In the decade since American Express opened the first Centurion Lounge in 2013 at Las Vegas' Harry Reid International Airport (LAS) to today's announcement that American Express will be the first credit card issuer to open a lounge in Newark Liberty International Airport (EWR), The Centurion Lounge Network continues to expand to provide new travel havens around the world.
The Centurion Lounge Network continues to grow, allowing travelers to step away from crowded airport terminals into a more relaxing space - and the standing offer of a delicious meal before boarding a flight. In addition to the lounge in EWR, scheduled to open in 2026, two additional lounges will open in the coming months, at Washington D.C.'s Reagan National Airport (DCA) and Atlanta's Hartsfield-Jackson Atlanta International Airport (ATL), both opening in 2024.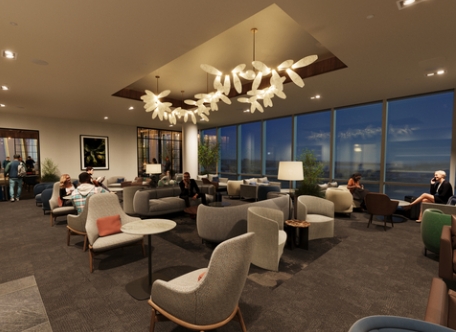 Celebrating the local culture of the city where it is located, each lounge infuses design details with local flair. Additionally, each menu is curated from local, award-winning chefs, and provides curated cocktail and wine lists1 with a nod to local specialties from resident Mixologist Jim Meehan and Wine Director Anthony Giglio.
With a commitment to innovating to meet Card Member travel needs, American Express has collaborated with a range of partners delivering in-lounge experiences to increase wellness and relaxation that elevate the travel experience. These partnerships include an Equinox Body Lab at New York City's John F. Kennedy International Airport (JFK) offering performance-driven restorative therapies and targeted body work, as well as Exhale Spas at Los Angeles International Airport (LAX), Dallas-Fort Worth International Airport (DFW) and Miami International Airport (MIA) offering wellbeing and spa services including hand and nail therapies, and chair massages.
Amy Bernard, Vice President and General Manager of Global Lounge Experiences at American Express, participated in a Q&Amex to discuss the Centurion Lounge Network and its commitment to service and innovation.
Access to the Centurion Lounges is one of the most beloved benefits of the Platinum Card. How does Amex continue to innovate the experience for Card Members?
We have a deep understanding of our Card Members, how they live, and - most importantly - how they travel. And they love to travel! The Centurion Lounges are an incredible, physical example of what Amex Membership means. We created these spaces with our customers and their travel needs in mind, and with those needs always changing, we're always looking at ways to innovate the spaces and the experiences. For example, we know wellness is top of mind while people are on the road, so we brought in great partners like Equinox and Exhale Spa to help Card Members care for their physical and mental health as they start their trips.
Looking to the future, how does our lounge approach help Amex Travel stay ahead of the curve?
American Express is over 170 years old, and we have been in the travel business for over 100 years. We opened the door to our first Centurion Lounge a decade ago, and with the continued demand for travel, there is so much to look forward to. Our commitment to providing the best service will continue to drive us and be the differentiator it has always been.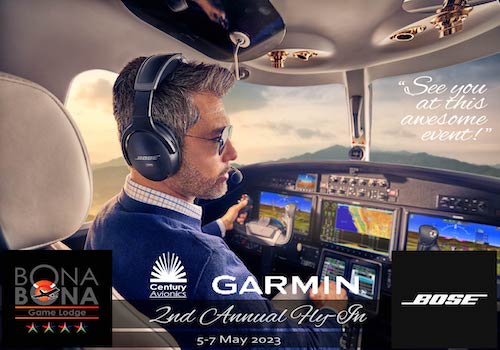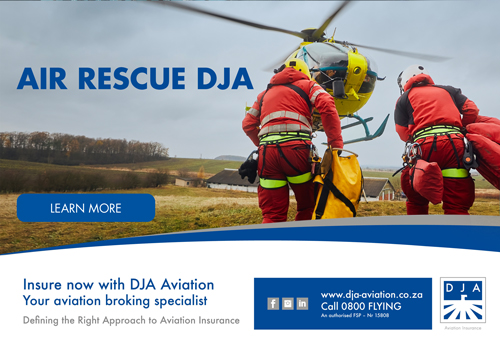 Russia, over Caspian Sea: A Red Wings Boeing 777-21HER, suffered a failure of the no.2 engine while flying over the Caspian Sea.
The flight crew requested a descent to flight level 250 and after about 1.5 hours, the airplane made a safe landing at an alternate airport in Aktobe.
UK, Bournemouth International Airport: TUI Airways flight BY6438, a Boeing 737-8K5, aborted the take-off from runway 26 at Bournemouth Airport following a bird strike.
UK, near London: An Air France flight AF1817, an Airbus A320-214, diverted to London-Heathrow Airport (LHR), after a report of fumes in the cockpit.
Russia, near Kamenka, Novosibirsky District, Novosibirsk Oblast: Ural Airlines U61383, an Airbus A320-214 performed an emergency landing in a field near Kamenka, Novosibirsk region, Siberia. All passengers survived the landing. ADS-B data indicated that the flight took off from Adler/Sochi Airport (AER) at 22:14 UTC (Sep 11). The approach to runway 07 at Omsk Airport (OMS) was aborted at 01:43 UTC (Sep 12) and the flight continued towards Novosibirsk at FL180. At 02:26 UTC an emergency was declared and the aircraft began a descent, which ended in an emergency landing in a field at 02:44 UTC. The aircraft landed about 185 km (100 nm) west of Novosibirsk Airport (OVB). Preliminary information, a.o. based on ATC communications, the flight suffered a loss of the Green hydraulic system while on approach to Omsk. The flight crew would have decided to continue to Novosibirsk because of the longer runway at OVB (2500 m vs 3000 m). The crew reported that they would not have any nosewheel steering on landing. The undercarriage was retracted, but the gear doors reportedly did not close due to the hydraulic failure. En route to OVB, the flight began to run out of fuel. The flight crew used the emergency gear extension and landed the aircraft in a field. Footage from the scene of the emergency landing seem to show that the nose landing gear was turned about 90 degrees.
Colombia, near Barrancabermeja: An Avianca Airbus A320-214, diverted to MonterŪa Airport after an issue arose with the electrical system some 25 minutes after departure from BogotŠ.
India, near Delhi-Indira Gandhi International Airport: An Ethiopian Airlines Boeing 787-8 Dreamliner, returned to land at Delhi-Indira Gandhi International Airport (DEL) after smoke was observed in the cabin.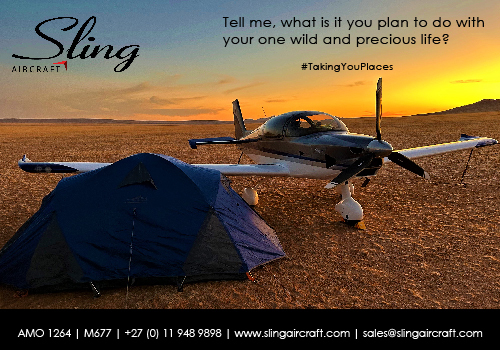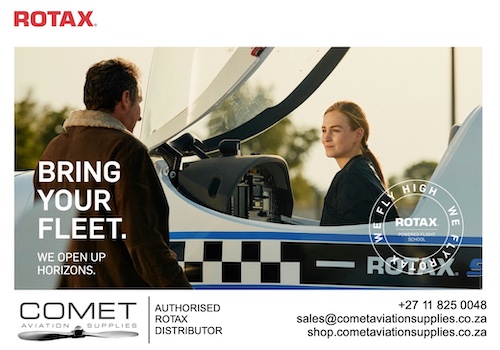 Seaplane Base AirVenture 2009 to 2019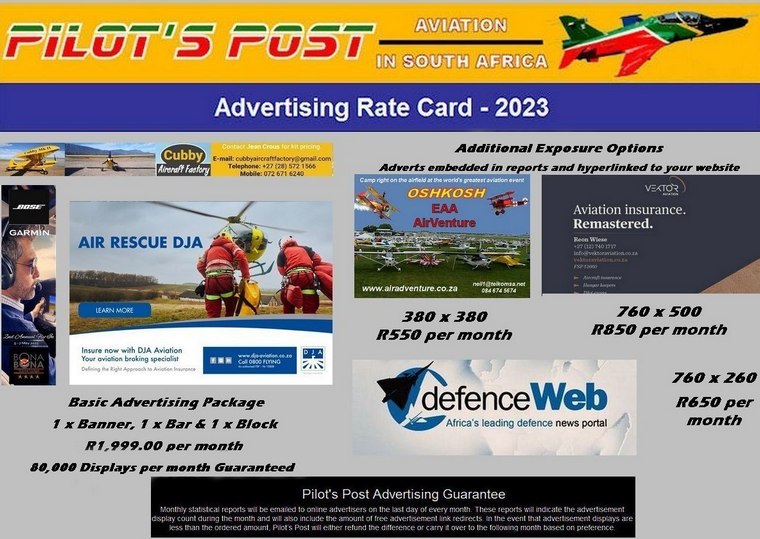 Google Banner Ad