Compiled by Willie Bodenstein



Google Banner Ad




This Week in Airlines, Airports and Airliners

IATA welcomes Nigeria's commitment to expediting crucial improvements at Lagos airport and airlines' blocked funds.

Falko announces delivery of two Embraer E190 Aircraft to Airlink.

As African aviation traffic builds, Boeing forecasts demand for 1,025 new airplanes.

South African Airways Voyager launches innovative parking partnership at OR Tambo.

Boeing: Fast-growing China domestic air travel driving 20-year demand for 8,560 airplanes.

IATA - Recognizing 20 Years of Safety Improvements with IOSA.

Star Alliance Los Angeles lounge named North America's leading airport lounge at the World Travel Awards 2023.

KLM wins Apex World Class Award 2024.

Worldwide Incidents and Accidents.

Bonus Video - Five days in Kruger day five.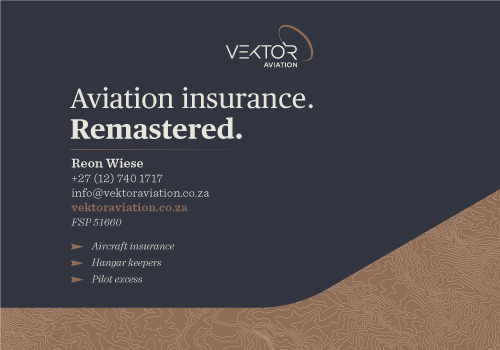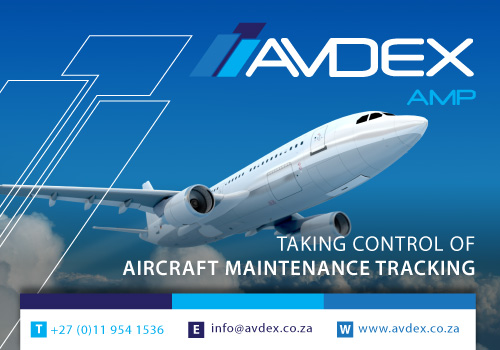 IATA WELCOMES NIGERIA'S COMMITMENT TO EXPEDITING CRUCIAL IMPROVEMENTS AT LAGOS AIRPORT AND AIRLINES' BLOCKED FUNDS


The International Air Transport Association (IATA) welcomes the commitment of the Federal Airports Authority of Nigeria (FAAN) to improving infrastructure and service levels at Lagos's Murtala Muhammad International Airport within twelve months.



This follows a number of safety, security and passenger service level concerns in Lagos airport raised by IATA member airlines over the past year. A high-level meeting between IATA and FAAN, represented by the Managing Director/Chief Executive Officer Mr. Kabir Yusuf Mohammed, last Friday culminated in the FAAN undertaking to expedite improvements in these areas under a corrective action plan.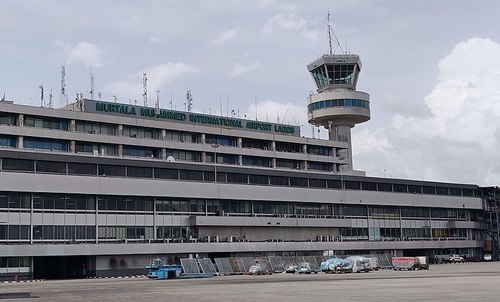 "We welcome FAAN's commitment to upgrade Lagos airport. It is the main domestic and international hub connecting Nigeria with the rest of Africa and beyond and needs to keep up with demand. This strategic focus not only enhances the aviation sector but also serves as a catalyst for Nigeria's broader economic and social advancement. IATA stands ready to support the FAAN with expertise to ensure international standards are met through the corrective action plan," said Kamil Al Awadhi, IATA's Regional Vice-President for Africa and Middle East.
Mr. Al Awadhi also met with Nigeria's new Minister of Aviation and Aerospace Development, the Honorable Minister Festus Keyamo, during which he called on the new government for continued, but closer, consultation with the industry while developing short- and long-term solutions for foreign exchange access to both domestic and foreign carriers. As of August 2023, Nigeria accounts for $783 million of airline blocked funds.
"Safety, security, and efficient infrastructure are critical for a well-functioning air transport system. So is the ability of airlines to have access to the revenues they generate in Africa. These priorities are among the key elements addressed under IATA's Focus Africa initiative to strengthen aviation's contribution to Africa's economic and social development. Nigeria's focus on these issues reinforces their position among the leaders of African aviation," said Al Awadhi.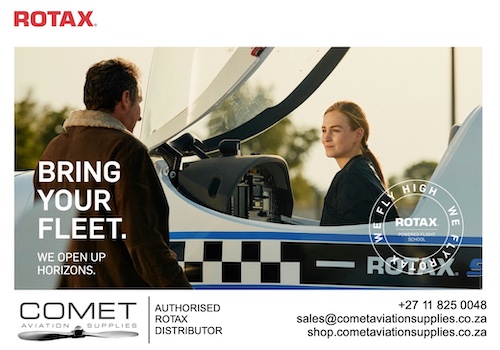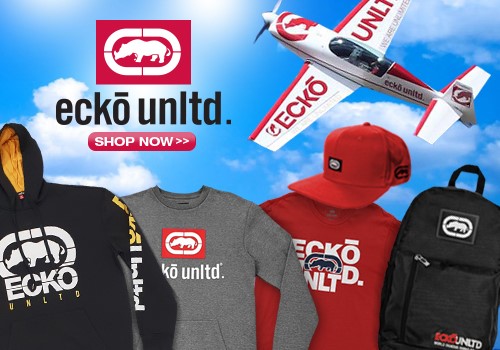 FALKO ANNOUNCES DELIVERY OF TWO EMBRAER E190 AIRCRAFT TO AIRLINK


Falko Regional Aircraft Limited (Falko) has completed the delivery of two (2) Embraer E190 aircraft bearing MSNs 19000147 and 19000150 on lease to South African carrier Airlink. The aircraft were delivered to Airlink following the redelivery from the previous lessee, Azul.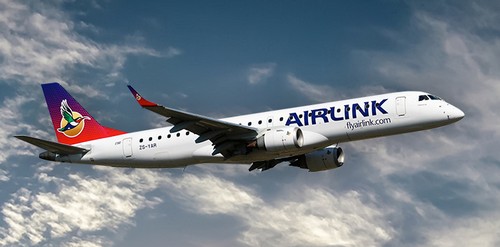 "Falko is delighted to announce the delivery of these two E190 aircraft to South Africa's leading airline, Airlink. The latest deliveries further cements Falko's longstanding relationship with Airlink which incredibly spans more than two decades" Mark Hughes, Falko's Chief Commercial Officer notes. "The airline continues to enjoy great success as it capitalises on the strong post-Covid demand for air travel and its increase in African market share. These additional E190 aircraft expand Airlink's existing E-Jets focused fleet and supports the airline's expansion plans as it consolidates its position as South Africa's leading domestic and regional airline."
"Airlink is proud to have received these two Embraer E190 aircraft from Falko. These Embraer E190 aircraft will augment our well-established fleet of Embraer Regional Jet airliners and facilitate organic growth within our network. The Embraer E190 perfectly presents the right size capacity fit to market demands on most of Airlink's routes", said Rodger Foster, Airlink's CEO and Managing Director. He added, "Falko is an important lessor and business partner to Airlink - we have many similarities in our business cultures, and we enjoy working with the highly effective and efficient Falko team."

AS AFRICAN AVIATION TRAFFIC BUILDS, BOEING FORECASTS DEMAND FOR 1,025 NEW AIRPLANES

Boeing [NYSE: BA] projects that intra-African passenger traffic will more than quadruple in the next twenty years, placing the continent's growth among the highest globally. To support this, 1,025 new airplanes will be needed over the next two decades.

Overall African air traffic growth is forecast at 7.4%, the third highest among global regions and above the global average growth of 6.1%. Boeing included the data as part of its 2023 Commercial Market Outlook (CMO), the company's long-term assessment of global demand for commercial airplanes and services.
"African carriers are well-positioned to support intra-regional traffic growth and capture market share by offering services that efficiently connect passengers and enable commerce within the continent," said Randy Heisey, Boeing managing director of Commercial Marketing for Middle East and Africa. "We forecast an increase in the average aircraft size and seats per aircraft for the African fleet, as single aisles, like the Boeing 737 MAX, will be the most in demand for the continent."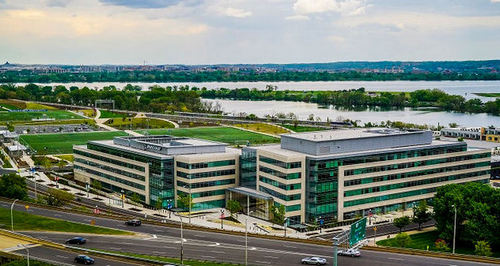 African aviation traffic has recovered at a strong pace in 2023 led by pent-up demand and economic growth driven by higher global commodity prices. African airline flights are currently 8% above pre-pandemic levels. Africa's above global average, long-term annual economic growth of 3.4%, combined with increasing rates of urbanization and a growing middle-class population, will continue to drive Africa's long-term traffic demand, according to Boeing. Economic and growth Initiatives such as the African Continental Free Trade Area and Single African Air Transport Market are expected to further stimulate trade and intra-regional connectivity.
The 2023 Africa CMO also includes these projections through 2042:
With Europe remaining the most prominent origin/destination for travelers to and from Africa, airlines in the region will grow their fleets by 4.5% per year to accommodate passenger traffic growth.
Single aisle jets are expected to account for more than 70% of commercial deliveries, with 730 new planes mainly supporting domestic and intra-regional demand. In addition, African carriers are estimated to need 275 new widebodies, including passenger and cargo models, to support long-haul routes and air freight growth.
Approximately 90% of African jet deliveries are expected to serve fleet growth with more fuel-efficient models such as the 737 MAX, 777X and 787 Dreamliner, with nearly one in five deliveries replacing older airplanes.
Estimated demand for aviation personnel will rise to 69,000 new professionals, including 21,000 pilots, 22,000 technicians and 26,000 cabin crew members.
Commercial services opportunities such as supply chain, manufacturing, repair and overhaul are valued at $105 billion.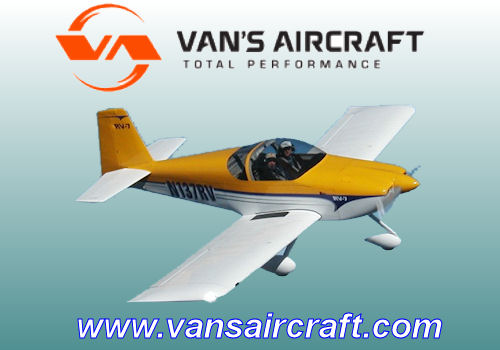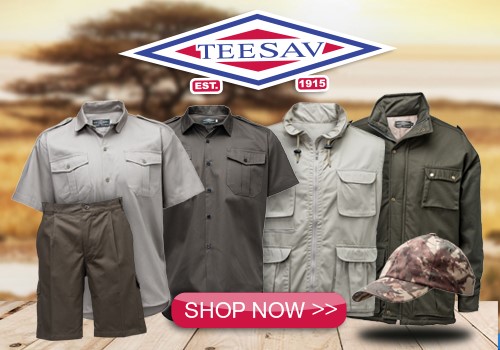 SOUTH AFRICAN AIRWAYS VOYAGER LAUNCHES INNOVATIVE PARKING PARTNERSHIP AT OR TAMBO


South African Airways Voyager, the loyalty programme of South African Airways, has announced an innovative new partnership with Airport Parking Joburg (APJ) - which will allow Voyager members to earn and redeem SAA Voyager Miles when using services offered by APJ at OR Tambo International Airport.

"By partnering with Airport Parking Joburg, we are now able to offer our members an additional opportunity to earn Voyager Miles, while using services like parking, security and valet car wash when travelling. Strategically, it expands our range of partners and is aligned with SAA Voyager's plans to expand our partner base in non-airline services," said SAA's Chief Commercial Officer, Mr Tebogo Tsimane.
Theuns Viljoen, the Managing Director of Airport Parking Joburg said: "We are privileged to be part of the SAA Voyager programme and very excited by the opportunities this partnership presents. The foundation of our strategy is personalisation. This partnership with SAA Voyager allows us to deliver on this strategy to meet the very specific needs of individuals that fly out of OR Tambo Airport."
The new partnership is expected to expand to all domestic airports over time.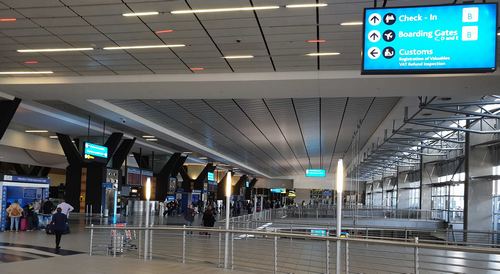 South African Airways (SAA) Voyager is a loyalty programme owned by SAA (SOC) Limited and the frequent flyer programme for SAA. Launched in 1994, the programme offers its more than one million members the opportunity to earn and spend Miles (the programme's reward currency) from 48 programme partners. The programme boasts more than 30 airline partnerships, including the Star Alliance global network, which gives members access to more than 1 300 destinations in 190 countries.
Airport Parking Joburg, as the name says, is a company that offers Parking and Car security to travellers travelling out of OR Tambo they do not only offer parking but also Valet Services. They were established in 2016. Over the past seven years, they have grown into one of the top organizations in the industry not by name but also by the service they provide.
They service 1550 clients a month with substantial growth weekly. They have a well-balanced group of professional drivers that ensure all vehicles are safely brought to storage. Their holding depot can take over 500 vehicles safely parked undercover with a 24/7 security team looking after them.
Airport Parking Joburg is known as a company that provides not just service but by the professional manner, they treat their client.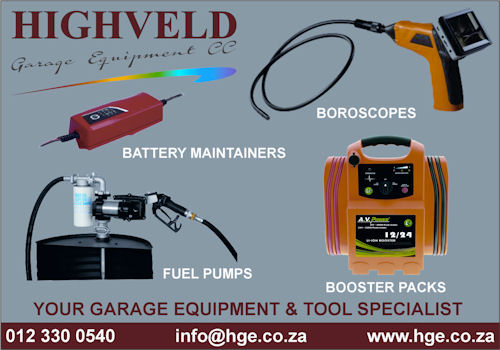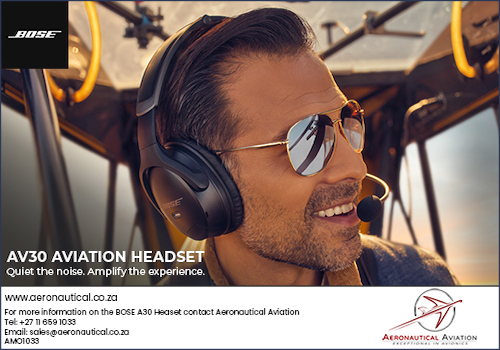 BOEING: FAST-GROWING CHINA DOMESTIC AIR TRAVEL DRIVING 20-YEAR DEMAND FOR 8,560 AIRPLANES

Boeing [NYSE: BA] is forecasting that China will need 8,560 new commercial airplanes through 2042, driven by economic growth well above the global average and increasing demand for domestic air travel. China's commercial airliner fleet will more than double to nearly 9,600 jets over the next 20 years, according to Boeing's Commercial Market Outlook (CMO), the company's long-term forecast of demand for commercial airplanes and related services.

With its ongoing recovery of air travel, China will account for one-fifth of the world's airplane deliveries in the next two decades, according to the CMO. China's domestic aviation market also will be the largest in the world by the end of the forecast period, helping power demand for 6,470 single-aisle airplanes such as the Boeing 737 MAX family.
"Domestic air traffic in China has already surpassed pre-pandemic levels and international traffic is recovering steadily," said Darren Hulst, Boeing vice president, Commercial Marketing. "As China's economy and traffic continue to grow, Boeing's complete line-up of commercial jets will play a key role in helping meet that growth sustainably and economically."

The 2023 China CMO includes these projections through 2042:
Along with demand for single-aisle jets, Chinese carriers will require 1,550 widebody airplanes mainly to support a growing network of international routes.
Fleet growth will drive two thirds of forecast deliveries in China, while the remainder will replace older jets with modern airplanes that increase efficiency and reduce CO2 emissions.
Continued growth in e-commerce and express shipping will drive demand for 190 new freighter deliveries.
China will require 433,000 new aviation personnel - including 134,000 pilots, 138,000 technicians and 161,000 cabin crew members - to serve its growing market.
China's commercial fleet will generate demand for $675 billion in aviation services including maintenance, repair, training and spare parts.
Commercial airplane deliveries to China (2023-2042)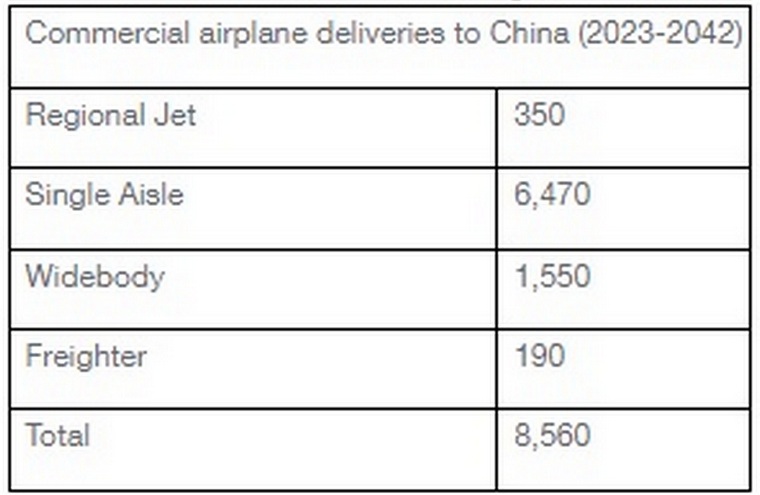 2023 marks the 50th year of Boeing airplanes' service in China. In 1972, China ordered 10 707 jets to modernize its commercial fleet and the following year, the country's first 707 was delivered to the Civil Aviation Administration of China (CAAC). Today, Boeing airplanes are the mainstay of China's air travel and cargo system.
As a leading global aerospace company, Boeing offers products and services to customers in more than 150 countries. As a top U.S. exporter, the company leverages the talents of a global supplier base to advance economic opportunity, sustainability and community impact. Boeing's diverse team is committed to innovating for the future and cultivating a culture based on the company's core values of safety, quality and integrity.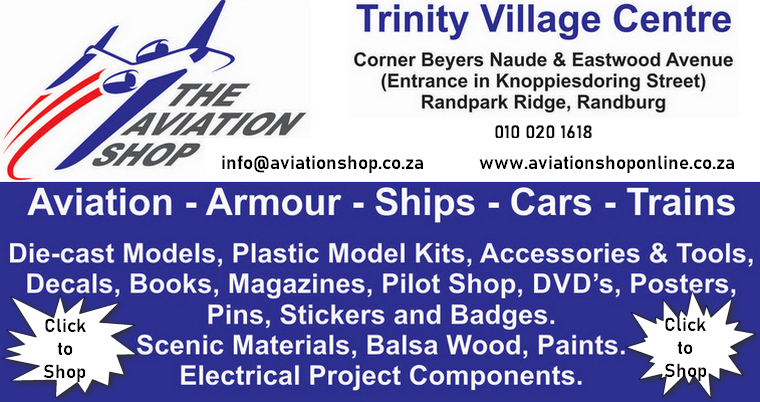 RECOGNIZING 20 YEARS OF SAFETY IMPROVEMENTS WITH IOSA


The International Air Transport Association (IATA) marked the first 20 years of the IATA Operational Safety Audit (IOSA) at the IATA World Safety and Operations Conference taking place in Hanoi, Vietnam.


"Over the past two decades, IOSA has made a major contribution to improving safety, while reducing the number of redundant audits. While it is a condition of membership in IATA, more than 100 non-IATA member airlines also see the value of participating and we welcome others. Likewise, while more than 40 governments use or are intending to use IOSA in their safety oversight programs, many more do not," said Nick Careen, IATA's Senior Vice President Operations, Safety and Security.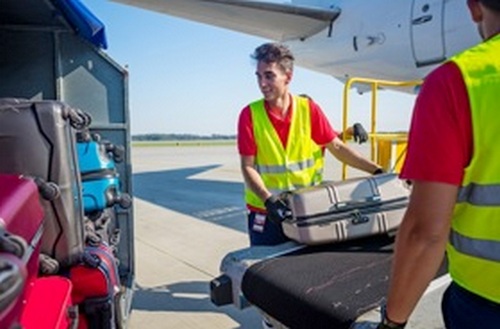 The safety data confirm that in aggregate, airlines on the IOSA registry have a lower accident rate than airlines that are not on the IOSA registry. Since 2005, the all-accident rate for airlines on the IOSA registry is 1.40 per million sectors, compared with 3.49 per million sectors for non-IOSA airlines. In 2022, IOSA registered carriers outperformed those not on the registry by a factor of four (0.70 accidents per million sectors vs. 2.82 accidents per million sectors).
Reflecting the strong safety performance of airlines on the IOSA registry, IATA entered into IOSA's third decade with a call for:
Regulators to recognize the significant contribution to safety that IOSA makes as the global standard for airline operational safety and to incorporate IOSA into their own safety regulatory oversight programs.
Airlines not yet on the IOSA registry to join. Currently, some 417 operators are on the IOSA registry, of which 107 are non-IATA members.
A History of Continuous Improvement
IOSA was launched in September 2003 with Qatar Airways as the first airline to be audited and join the IOSA Registry. IOSA has been a requirement for IATA membership since 2006. It is also a condition of membership in the three global airline alliances, as well as a number of regional airline associations. It is used by regulators in numerous countries to complement their safety regulatory oversight programs, and as the primary means to verify operational safety for many airline codeshare arrangements.
The audit assesses an airline's conformity with the IOSA standards and recommended practices (ISARPs). These are based on the internationally agreed standards and recommended practices set down and maintained through the International Civil Aviation Organization (ICAO).
IOSA was developed in cooperation with aviation regulatory bodies, including Australia's Civil Aviation Safety Authority (CASA), the European Union Aviation Safety Agency (EASA), US Federal Aviation Administration (FAA) and Transport Canada.
Last year, IATA began evolving IOSA to a risk-based model under which audits are tailored to the operator's profile and focusing on high-risk areas. The new approach also introduces a maturity assessment of the airline's safety-critical systems and programs.
"IOSA is the globally recognized standard for airline operational safety auditing. Now we are taking it to the next level by tailoring the audit activity to the operator's profile and focusing on high-risk areas. As IOSA evolves to deliver greater value for the operator and the industry, we hope additional airlines will see the value of this important safety program and strongly urge more governments to make it a formal part of their safety oversight," said Careen.

IOSA by the Numbers
417 operators on the IOSA registry
Over 4,000 IOSA audits conducted
922 standards in the IOSA Standards Manual (ISM)
The ISM is in its 16th Edition
14 countries include IOSA in their regulations.
Approximately 27 regulators have signed MoUs with IATA to use IOSA
Approximately 15,000 redundant audits have been avoided through audit reports/questionnaire sharing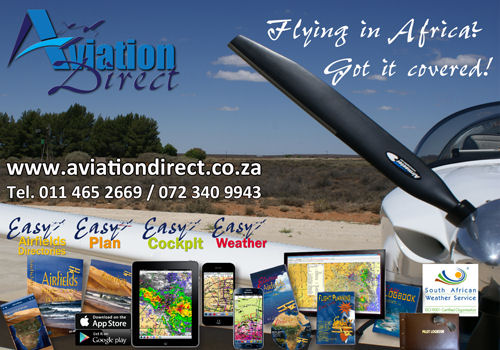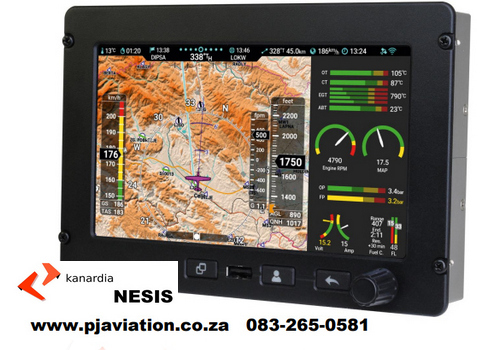 STAR ALLIANCE LOS ANGELES LOUNGE NAMED NORTH AMERICA'S LEADING AIRPORT LOUNGE AT THE WORLD TRAVEL AWARDS 2023


Commenting on the win, Star Alliance CEO Theo Panagiotoulias said: "At Star Alliance, we are all about making air travel more stress-free and frictionless. Lounges play a vital role in enhancing the airport journey, and our Star Alliance LAX lounge has been at the front of the pack since it first opened. We are delighted that once again, it has been named one of the best in the business."


"My thanks go out to the dedicated team that keeps our LAX lounge running in tip-top shape from morning to night, as well as to our Star Alliance member carriers for working with us to make this lounge a success for so many years."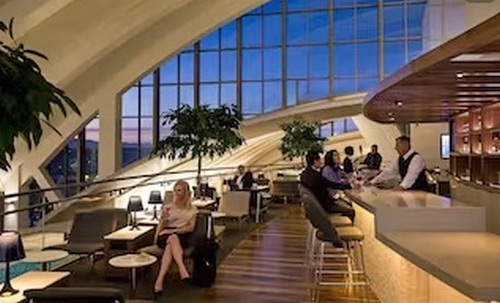 The Star Alliance Los Angeles airport lounge is one of the world's very best airport lounges, and consistently wins prestigious industry awards each year. Most recently, it was named the World's Best Airline Alliance Lounge by Skytrax in June 2023.
Boasting an outdoor terrace with firepits, a water wall and panoramic runway views towards the Hollywood Hills, the sprawling 18,000 square foot lounge captivates with cool Californian charm during the day, and transforms into a vibrant space as evening falls. For those preferring a peaceful moment before their flight, the lounge offers numerous areas to relax, work and dine as they wish.
The World Travel Awards acknowledge and celebrate excellence across all key sectors of the travel, tourism and hospitality industries. It was established in 1993 and is recognised as one of the most prestigious award programmes in travel and tourism.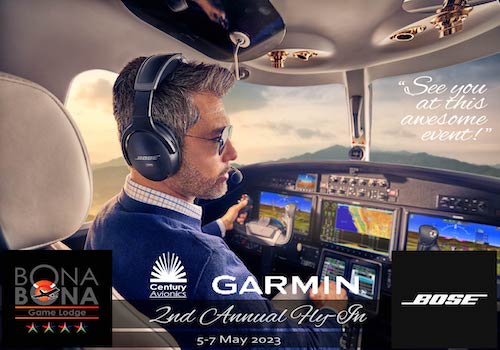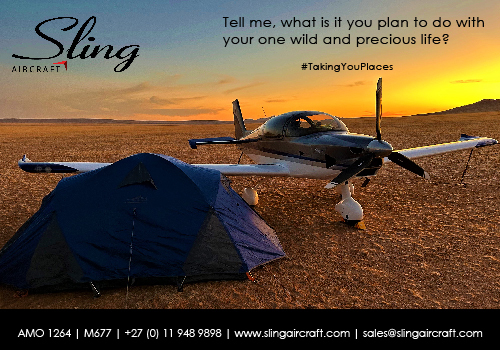 KLM WINS APEX WORLD CLASS AWARD 2024


For the third consecutive year, KLM has again won the APEX World Class Award. This special recognition is awarded by customers and the industry for performance in relation to themes including safety, customer well-being and sustainability.


The prestigious award is presented annually by the international Airline Passenger Experience Association (APEX), which evaluates passenger perceptions. Winners are chosen on the basis of worldwide audits and consumer reviews, and are required to be awarded five-star reviews at the very least. In addition to winning the World Class Award, KLM was also recognised as Best-in-Class for Sustainability.
The World Class Award reflects service, guest experiences, safety and sustainability performance. KLM aims to shine in relation to all these aspects, on the ground, in its lounges and of course on board.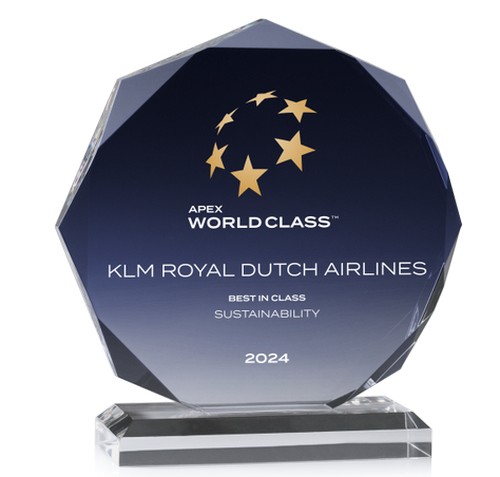 "We're incredibly proud to have won the APEX World Class Award for the third year in a row. We prioritise carrying our passengers safely and in comfort, while also focusing on making flying cleaner, quieter and more fuel-efficient. To this end, we invest heavily in vigorous fleet renewal and purchasing sustainable fuel. The award serves as fitting recognition for everyone at KLM who makes every effort, every day to serve our customers." Barry ter Voert, CXO & EVP Business Development.
APEX is the biggest international airline association when it comes to passenger perceptions and has developed into a renowned research and rating organisation.
This year's World Class Award was dished out to eight airlines. Alongside KLM, this included Emirates, Singapore Airlines, Qatar Airways, Japan Airlines, Xiamen Airlines and Saudia.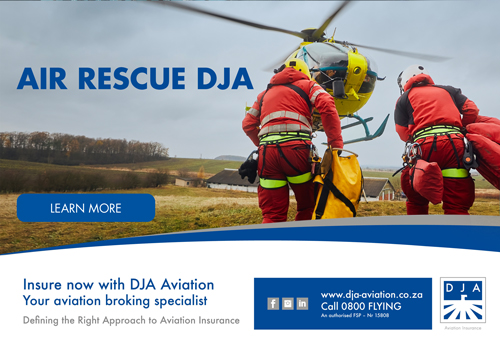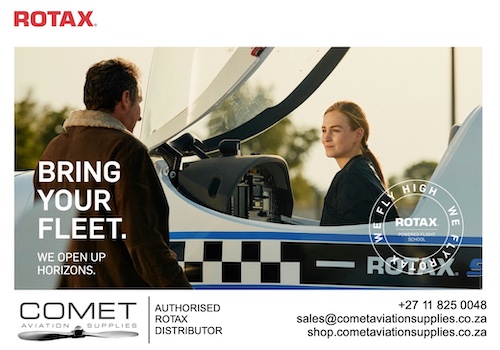 Russia, Moscow-Sheremetyevo Airport: A Boeing 737-800 was struck by a ground vehicle that was reversing. The vehicle collided with the fuselage between the wing and the rear cargo door. This resulted in a triangular hole in the fuselage measuring approximately 18 cm vertically.
The aircraft was being prepared for flight SU2138 to Istanbul.
UK, over Channel Islands: British Airways flight BA508, an Airbus A320-232, initiated an emergency descent from FL350 to FL100 while en route of the Channel Islands. The aircraft had reportedly encountered a pressurization issue. The flight entered a holding pattern over Brittany, France, before turning back to London-Heathrow Airport.
Russia, over Caspian Sea: A Red Wings Boeing 777-21HER, suffered a failure of the no.2 engine while flying over the Caspian Sea. The flight crew requested a descent to flight level 250 and after about 1.5 hours, the airplane made a safe landing at an alternate airport in Aktobe.
Australia, Melbourne-Tullamarine Airport: A Bamboo Airways Boeing 787-9 Dreamliner, experienced a runway overrun during take-off from runway 34 at Melbourne Airport. Runway 34 was temporarily shortened for runway overlay works. During the night take-off the aircraft reportedly rotated past the temporary displaced threshold resulting in jet blast affecting people and objects in the work area. There were no reported physical injuries.
Spain, Palma de Mallorca Airport: An Air Europa Boeing 737-800 (EC-MJU) and Condor flight DE1773, a Boeing 757-300 (D-ABOJ) were damaged in a ground collision at Palma de Mallorca Airport (PMI). At the time of the accident UX6007 was taxiing to the terminal after landing on runway 06L. At the same time, DE1773 was taxiing to the holding point on runway 06R for departure. At one point during the taxi, both aircraft coincided at intersection P, with the Condor aircraft stopped and the Air Europa aircraft moving. The left-hand winglet of UX6007 impacted the right-hand elevator of DE1773.



Five Days in Kruger Day Five


Google Banner Ad