Compiled by Willie Bodenstein



Google Banner Ad



THIS WEEK IN MIDWEEK UPDATE
A few Rand to spare? Reno Legend 1951 Hawker Sea Fury 'Furias' is for sale.
New representation in South Africa for Funke Avionics.
SAAF Chief and Chinese counterpart meet.
Top level Chinese air force delegation at AFB Overberg.
FAA Authorizes Zipline International, Inc. to deliver commercial packages using drones that fly beyond operator's line of sight.
Piper Aircraft sees strong growth in Q2 2023.
Loitering munitions market predicted to grow massively.
Textron Aviation and Netjets sign record-breaking fleet agreement for up to 1,500 Cessna Citation Jets.
This week in History -
Bonus Video - Kit Planes for Africa




30
Saldanha West Coast airshow. Contact Clive Coetzee E-mail: clivecoetzee@sun.ac.za Cell: 084 614 1675
29 Sept to 1 October.
EAA Sun 'n Fun New Tempe Bloemfontein. Kassie 080 404 1642 or Lucas 082 566 0656
30
Heidelberg Great Train Race Heidelberg Airfield. For more information contact 082 560 2275
30 to 7 October Gliding Nationals at Potchefstroom - Carol Clifford
bobcar@global.co.za

1
West Coast FlyFPV SA Championship and West Coast RC Flight Championship. Clive Coetzee E-mail: clivecoetzee@sun.ac.za Cell: 084 614 1675
6 & 7
SAC World Advanced Aerobatic Championships training camp venue TBA. Annie Boon E-mail:
info@anniesaviationcorner.com

14
Krugersdorp Flying Club Fly In. RSVP via Whatsapp 083 577 8894
14 to 22
SAC World Advanced Aerobatic Championships training in the USA. Contact Annie Boon E-mail:
info@anniesaviationcorner.com
24 October to 4 November.
SAC Advanced World Aerobatics Championships Las Vegas. Contact Annie Boon E-mail:
info@anniesaviationcorner.com
28
SAPFA SA Landing Championships - Brits & Stellenbosch airfields. Contact Ron Stirk E-mail:
melron@mweb.co.za
Cell: 082 804 445 0373

4
EAA Chapter 322 breakfast fly-in gathering, boot sale, fly market EAA Auditorium. Contact Neil Bowden E-mail:
airadventuresa@gmail.com

4
Brakpan Aero Club Cessna fly-in. Contact Clarissa E-mail:
Clarissa@airborneaviation.co.za
Cell: 074 113 2911
11
EAA Chapter 322 breakfast fly-in venue TBA. Contact Neil Bowden E-mail:
airadventuresa@gmail.com
13 to 17
Dubai Airshow 2023. Contact: henrietta.fernandes@dubai.aero
18
EAA National & Chapter 322 Annual Awards Dinner Venue TBA. Contact Neil Bowden E-mail:
airadventuresa@gmail.com
25
Aero Club Awards 50 Viking Way Rand Airport (Menno Parsons hangar). Contact Sandra Strydom
sandra@aeroclub.org.za
Tel: 011 082 1100
26
In Memoriam SA 295 Helderberg at the SAA Museum, Rand Airport. For more info contact 076 879 5044 or info@saamuseum/co.za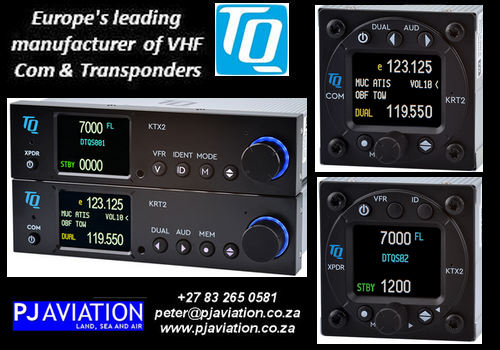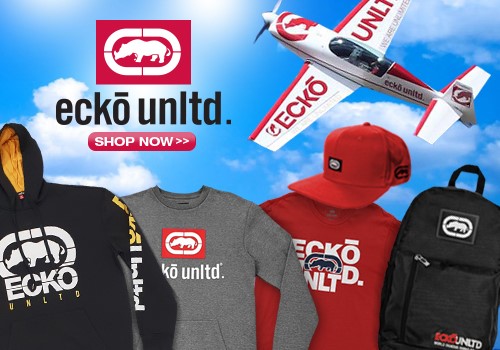 A FEW RAND TO SPARE? RENO LEGEND 1951 HAWKER SEA FURY 'FURIAS' FOR SALE

For those that have a few Million Dollars hidden in the cushions of their lounge suite Reno legend, the heavily modified Unlimited Class Furias, is advertised for sale on AircraftForSale.com for a mere $375,000 which, by the way, is less than the prize of a few Buffalo.


At today's exchange rate of R18.26 to the Dollar for a measly R6,847,500 (excluding delivery) she is an absolute steal.
Furias, campaigned by veteran race pilot Lloyd Hamilton during the 1980s, was a fixture at Reno for many years and finished second in the 1986 Gold race. After posting the top qualifying time during the 2012 Reno races, the aircraft sustained damage when its landing gear collapsed and it skidded off the runway.
Furias has several racing modifications, including anti-detonation injection, or ADI, a boil-off oil cooling system, and telemetry. Its panel includes a Garmin GPS, transponder and an oxygen system. There is space for another couple of million to cover those unexpected expenses when travelling abroad on jaunts masquerading as government business.
Wouldn't she just be the ideal replacement for the more often than not grounded Presidential Boeing?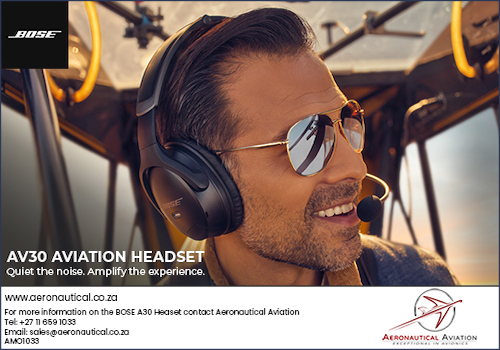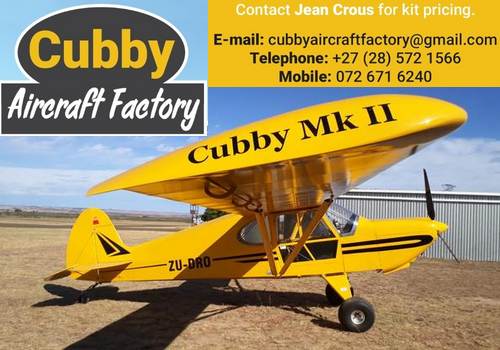 NEW REPRESENTATION IN SOUTH AFRICA FOR FUNKE AVIONICS

FUNKE AVIONICS has long had a presence in South Africa. Formerly named Filser Electronics, it was well known for its compact VHF-COM the ATR500, fitted to many gyrocopters and fixed wing LSA here. A lot has changed since then, and with new a new name and shareholders, FUNKE took over the old Walter Dittel FSG range, introduced a wide range of compact VHF-COM and Mode-S transponders and developed state of the art communication and navigation sub-systems for such companies as Airbus, Lufthansa, Thales Alenia Space, Eurocontrol and the European Space Agency.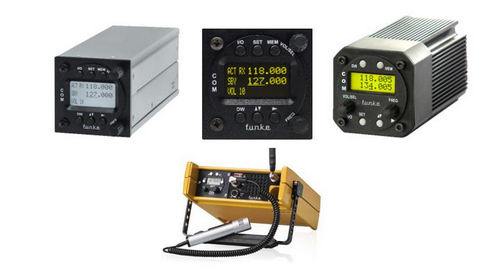 PJ Aviation cc been supplying and supporting Filser/Funke products on and off for almost 30 years, and has recently been appointed by FUNKE Avionics as their South African representatives for sales and technical support.
FUNKE's general aviation range is all EASA approved and comprises VHF-COM in both 57mm and 160mm stack formats. The new ATR833S is a follow on from the well-known ATR500, now with all the modern attributes such as dual watch and VOX intercom, at an unbeatable low price. FUNKE's transponders are all Mode A/C/S Class 1 250w types, ready for full ADS-B compliance, also in 57 and 160mm stack mount format.
The now famous FSG90 was the last VHF transceiver developed by Walter Dittel GmBH. Mostly used in ground stations, it has been the only radio available that was certified for use in European airports, and specified worldwide for military and air traffic control applications.
For more information visit www.funkeavionics.de or contact peter@pjaviation.co.za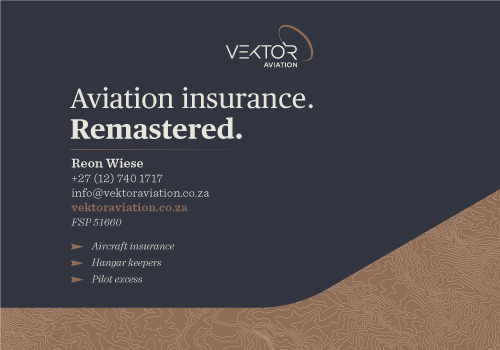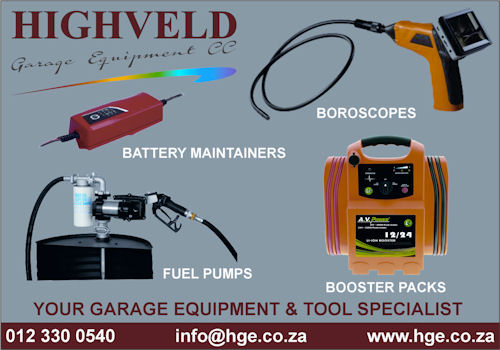 SAAF CHIEF AND CHINESE COUNTERPART MEET
www.defenceweb.co.za

Another indication of the strengthening military relationship between the People's Republic of China and South Africa was evidenced by a high level visit to SA Air Force (SAAF) headquarters by General Chang Dingqiu, Commander of the Chinese People's Liberation Army Air Force (PLA Air Force).
Dingqiu and his delegation were met on 13 September by CAF, Lieutenant General Wiseman Mbambo, in furtherance of enhancing and deepening military relations and co-operation between the two air forces. Welcoming the visitors, Mbambo is reported as saying he "was happy" with military developments emanating from August's BRICS (Brazil/Russia, India, China and South Africa) Summit in Sandton, Johannesburg.
"It took place at the right time," the three-star is reported as saying by Ad Astra magazine journalist Sergeant Lebogang Ramaboea when he met the Chinese visitors.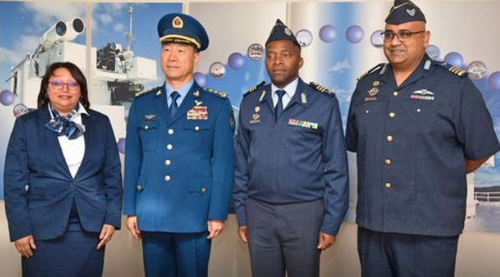 Elaborating on Sino/South African military relations, Ramaboea wrote that South Africa and China continue a longstanding association of political and military co-operation, and symbolic of this is the recent engagement with China by Commander-in-Chief of the SA National Defence Force (SANDF), President Cyril Ramaphosa, during the G20 Summit, weeks after South Africa hosted the successful 15th BRICS summit where memoranda of understanding (MoU) were signed.
During the BRICS summit President Ramaphosa hosted Chinese President Xi Jinping in a celebration of 25 years of diplomatic relations between the People's Republic of China and South Africa. Jinping and Ramaphosa also co-chaired the China-Africa Leaders' Dialogue in Johannesburg.
Dingqiu is reported as saying: "We need to improve our areas of co-operation as well in military training and other aspects which we will identify during this visit. At the moment I know we have seven students currently in China from South Africa." He added they will be benchmarking with the SAAF in relation to search and rescue operations and was reportedly impressed by the large area of operations the SAAF covers at sea.
On Dingqiu's agenda was a briefing and overview of South Africa's military aviation as well as visits to various SAAF bases and units and a courtesy call to Defence and Military Veterans Minister Thandi Modise.
Mbambo briefed the six-strong Chinese delegation on the airspace aspirations the SAAF is exploring and Dingqiu invited the local air force to propose areas where they might need assistance. He said the Chinese People's Liberation Army Air Force is willing to assist where it can.
Dingqiu's visit came just weeks after the People's Liberation Army Navy (PLAN) Chief of Staff, Vice Admiral Hu Zhongming, paid a courtesy call to SA Navy (SAN) Chief Vice Admiral Monde Lobese at Naval Headquarters in Pretoria.
The visit was part of an official PLAN visit South Africa from 29 August to 1 September. The courtesy call strengthened relations between the navies, the SAN said. The SAN and the PLAN previously engaged in joint naval exercises including Exercise Mosi, a multilateral exercise including Russia.
The PLA Vice Admiral's visit was preceded by that of PLAN frigate CNS Sanya (pennant number 574, a Type 054A warship). She was alongside at Cape Town's V&A Waterfront on 24 July for three days as part of the Chinese PLAN 43rd Escort Task Force along with guided-missile destroyer Nanning (162) and the supply ship Weishanhu (887).
In June, Chief of the SANDF, General Rudzani Maphwanya, was in Beijing where he met with China's defence minister General Li Shangfu to discuss strengthening military-to-military relations.
China's military ties with South Africa go back decades, as China supported the African National Congress (ANC) in its fight against apartheid, with the first batch of six uMkhonto weSizwe (MK) fighters going to China for military training in November 1961. As a consequence of this support during the liberation era, South Africa recognised the People's Republic of China in January 1998 ending formal diplomatic relations with Taiwan.
In recent years South African-China defence co-operation increased notably. In June 2014, for example, three vessels comprising the 16th Escort Task Group of the Chinese PLA Navy visited Cape Town and subsequently numerous naval task groups stopped in the Cape. This culminated in the first multinational maritime exercise (known in South Africa as Exercise Mosi) between China, Russia and South Africa in November 2019.
Also in recent years, high-level PLA delegations visited South Africa, with reciprocal visits by SANDF personnel to China as a result of a RSA/PRC Defence Committee meeting in August 2018 in Beijing where it was agreed China would endeavour to gain further knowledge regarding defence technology development and joint operations support training in South Africa.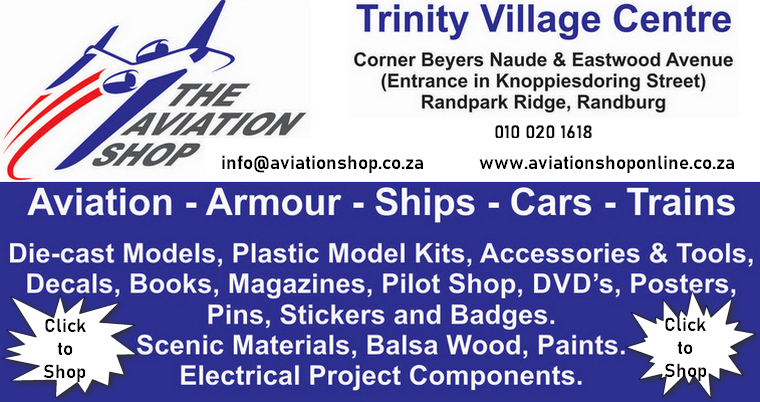 TOP LEVEL CHINESE AIR FORCE DELEGATION AT AFB OVERBERG
www.defenceweb.co.za


A call on Air Force Base (AFB) Overberg, home to the SA Air Force (SAAF) Test Flight and Development Centre (TFDC), was on the agenda for the senior commander of the Chinese People's Liberation Army Air Force (PLAAF) as part of a "goodwill visit" to South African military aviation facilities.

General Chang Dingqui and a delegation of senior officers are currently in South Africa as guests of SAAF Chief, Lieutenant General Wiseman Mbambo. Apart from "enhancing good relations" the visit saw and will further see the Dingqui delegation "engage with SAAF leadership, visit SAAF bases, training and research facilities and explore areas of mutually beneficial common interest".
Apart from the three-star general who heads the SAAF, the Chinese visitors to the Western Cape base were on 14 September met by Major General Sipiwo Dlomo, General Officer Commanding; Chief Director 01 Preparation, Major General Lance Mathebula and Brigadier General Hilton Smith, Director Corporate Communication Staff Services.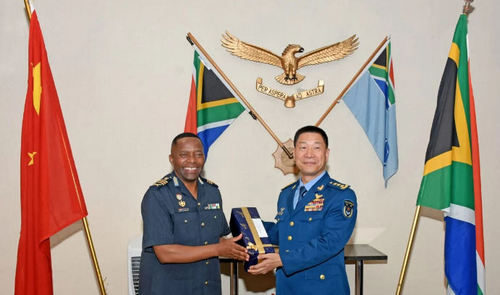 Force Overberg is responsible for all experimental, research and development flight testing conducted in and by the SAAF. It is strategically positioned with a large volume of airspace allowing flexibility during flight testing and has world-class capabilities and facilities, according to the base corporate communication office.
Chief test pilot Lieutenant Colonel Kobus Meyer gave the visitors an overview of test flight work done in China on certification of the AVIC AC311 and AC313 helicopters, made in China by State-owned Avicopter. He also gave an insight into his participation in "years" of missile testing.
He explained the base's location adjacent to the Denel Overberg Test Range (OTR) as "symbiotic" with a sterile airspace for testing weapons, missiles and unmanned aerial vehicles (UAVs). One example of flight testing in November 2018 saw a hostile fire indicator (HOSFIN) tested at the base for the SAAF and Armscor, detecting "ballistic projectiles fired towards an aircraft giving the pilot an advantage in the operational theatre". The HOSFIN is based on the Reutech RSR 150 sensor.
Projects presently underway at Colonel Donovan Chetty's base include communication jammer development, air-to-air accuracy improvement, combat jacket integration and direction finder upgrades, the visitors were informed.
To measure is to know the capabilities and limits of air systems, according to Meyer, who went on to state TFDC conducts tests and evaluation to characterise the military worth of air systems that ultimately support frontline operations. As an example he gave drone (UAV) testing exercises in remote areas to drop off food parcels. For the Department of Defence (DoD) to secure the best mission equipment, testing capabilities and specifications is not negotiable. Eliminating the error factor in battle is TDFC's ultimate mission and core business, the base corporate communicators wrote.
On training weapons instructors, the Chinese delegation were told this was not an AFB Overberg tasking, being done at AFB Makhado in Limpopo over a three month period. The northernmost air force base in South Africa is home to 2 Squadron and its Gripen fighters along with 85 Combat Flying School (CFS) and its Hawk Mk 120 lead-in fighter trainers.
"Air-to-air as well as air-to-ground weapons training is done at AFB Overberg and AFB Langebaanweg," Mathebula told the Chinese group.
SANSA (SA National Space Agency) chief engineer Hendrik Burger was another on the speaker's list. He gave insight into SANSA including its relationship with the DoD. The Chinese delegation heard SANSA resides under the Department of Science and Technology (DST) "which has become the leader in the theatre of space operations" and confirmed milestones reached in space activities and future plans for partnerships with military and other established industries.
"The location of AFB Overberg is well suited for innovation and technology research purposes. A well rounded explanation on undergoing studies that guarantees the future capability impressed the PLA Air Force Commander and his delegation," according to Overberg corporate communications.
The visit wrapped up with a hangar and telemetry control room tour for "a close encounter with TFDC core capabilities and the nerve centre during testing" after which OTR Chief Executive Bridget Salo presented the range's roles and functions as well as confirming the "close relationship between the range and the base.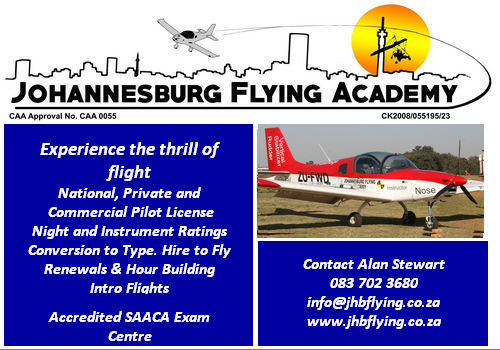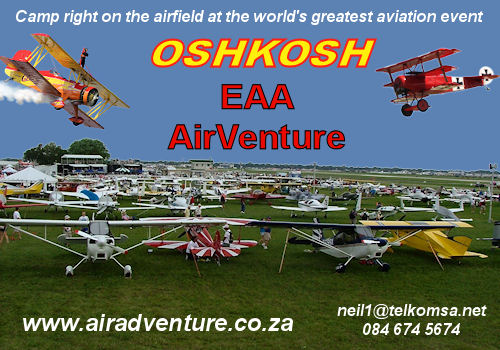 FAA AUTHORIZES ZIPLINE INTERNATIONAL, INC. TO DELIVER COMMERCIAL PACKAGES USING DRONES THAT FLY BEYOND OPERATOR'S LINE OF SIGHT

The FAA authorized Zipline International, Inc., to deliver commercial packages around Salt Lake City and Bentonville, Arkansas, using drones that fly beyond the operator's visual line of sight. Read the approval letters here and here. Zipline is an FAA-certificated Part 135 operator and will use its Sparrow drone to release the payload via parachute. Data collected from these operations will inform the FAA's ongoing policy and rulemaking activities.


The FAA is focused on developing standard rules to make BVLOS operations routine, scalable and economically viable. The agency chartered the Beyond Visual Line of Sight Aviation Rulemaking Committee on 9 June 2021 to provide safety recommendations to the FAA. We are reviewing their final report.
The FAA's long-term goal is to safely integrate drones into the National Airspace System rather than set aside separate airspace exclusively for drones. This approach is consistent with the FAA Modernization and Reform Act of 2012 and the FAA Extension, Safety, and Security Act of 2016. The 2016 Act directed the FAA, in conjunction with NASA, to continue developing a plan for Unmanned Aircraft System Traffic Management (UTM), which will assist in integration efforts.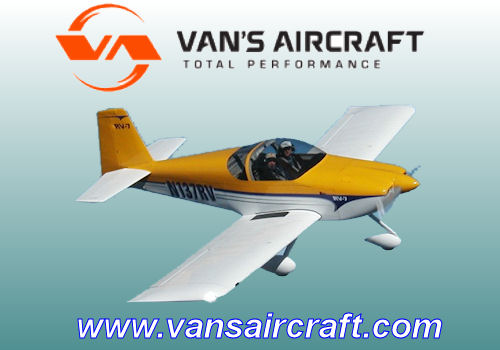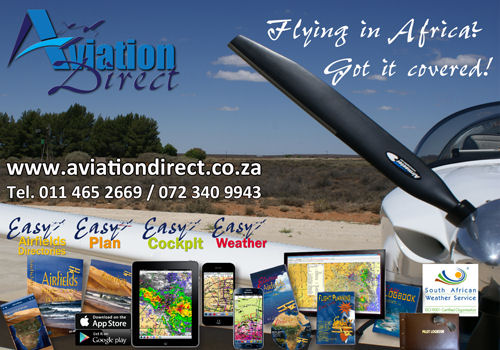 PIPER AIRCRAFT SEES STRONG GROWTH IN Q2 2023

Piper Aircraft, Inc., today announced aircraft delivery and revenue results for Q2 2023. Across all metrics, its performance surpassed those from the same quarter in 2022 while the general aviation market continues to stabilize. Compared to aircraft deliveries and revenue in Q2 2022, deliveries increased by nearly 14% and revenue has increased by more than 19%.


Piper's Q2 2023 deliveries are up by seven (7) aircraft, and revenue increased by over $9 million. This success is driven by a strong demand for both Piper's M-Class and Trainer aircraft. The M-Class retail backlog reaches well into 2024, and the trainer backlog extends into late 2025 and 2026 depending on the trainer model. This strong backlog is a testament to the trust that customers place in Piper's products and services, as well as the company's ability to consistently deliver its full line of general aviation aircraft despite a challenging supply chain environment.
"The demand of our high-performance M-Class family, featuring the turboprop M600/SLS and M500 as well as the piston powered M350, is evident in our steady growth. While new deliveries continue to be strong in Q2 2022, near new, used model availability remains at record lows of about two percent," said John Calcagno, Piper Aircraft President & CEO. "At the same time, Seminole, Archer and Pilot 100i sales increased 20% versus Q2 2022. We continue to see unprecedented demand for our robust trainers that are built for the rigors of real-world training environments, meeting the demands of world-class training academies all over the world."
In addition to marked domestic success, growth in international markets continues, with 50% more international deliveries in this quarter versus the same period in 2022.
One of the key contributors to Piper Aircraft's success is its diverse range of cutting-edge aircraft models, designed to meet the needs and preferences of a broad spectrum of aviation enthusiasts. From single-engine trainers to high-performance business aircraft, Piper's aircraft lineup offers versatility, reliability, and state-of-the-art technology, making it an appealing choice for a wide range of pilots.
LOITERING MUNITIONS MARKET PREDICTED TO GROW MASSIVELY

Global aerospace and defence company Paramount is putting its money where its mouth is when it comes to armed unmanned aerial vehicles (UAVs) and is confident a study it commissioned will bear out demand for its N-Raven addition to the international loitering munitions market.

Backing Paramount's bullish outlook is a Defence Insight report on loitering munitions it commissioned and released in London last week to coincide with the Defence and Security Equipment International (DSEI) exhibition.
"Our report on the Loitering Munitions market underscores the need for agile, adaptable solutions. That's why Paramount's N-Raven is revolutionary - it's not only a product but a fully -fledged technology transfer platform. It can be produced domestically within a year, fully embracing the idea of portable and indigenous production," Steve Griessel, Paramount Group Chief Executive Officer, said.
The report highlights multiple, often interlocking, revelations, according to Paramount. Loitering munitions are strategically beneficial due to their versatility and economic efficiency, as seen by participants in the Russo-Ukrainian War utilising low-cost capability to strike high-cost targets at local and national levels.
On the back of these advantages, the loitering munitions market is forecast to expand by 525% between 2020 and 2024, with yearly spending on the capability expected to surpass $600 million in 2023, 2024 and 2025. This growth made loitering munitions the third-largest UAV market in 2021 and 2022 and is forecast to maintain its over eight percent market share of the entire UAV market until 2025.
Regionally, North America is expected to contribute the most expenditure over the decade, with European expenditure on loitering munitions forecast to increase by over 2 000%, rising from 1.39% to 36% between 2021 and 2023. Most spending can be traced to the Russo-Ukrainian War, with nations taking short or long term measures to arm themselves for possible future conflict.
Due to the conflict in Ukraine, short timelines characterise procurements contributing to this expansion.
Evidence is emerging, the Paramount-commissioned report states, of some customers moving to longer term acquisitions and programmes more often awarded to domestically produced systems with producers taking market share from incumbent suppliers. This is forecast to happen in Spain, Germany, and France and has happened in Taiwan, India and the UAE (United Araba Emirates).
"This growth, especially in the European sector, aligns with our strategic direction. Paramount has decades of experience in asymmetrical warfare and we've been shaping solutions the world is looking for today. We were at DSEI because we're more than a manufacturer; we're focused on IP licensing and global partnerships. Our eyes are set on Europe and the UK (United Kingdom) for pioneering these partnerships," was Griessel's take on the future.
Paramount's N-Raven emerges as a crucial solution when taking the commissioned report's findings into account. The N-Raven was first announced in 2021. At the time it featured a swept wing and T-tail mounted above the fuselage, but current renders of the propeller-driven munition show a straight wing (with winglets) and V-tail. Paramount said the N-Raven family will feature 'swarm' technologies. The N-Raven weighs 55 kg and will have a speed of 180 km/h and loitering endurance of two hours for the electric version, and 4.5 hours for the petrol version, and range of up to 100 km. The munition has a wingspan of 3.6 metres and carries a 13.5 kg payload.
Greek state-owned company Hellenic Defence Systems in May partnered with Paramount to produce its N-Raven as the Irix - this will be the first loitering munition manufactured in the Mediterranean country, for the Greek market as well as export customers. The partnership includes technology and skills transfer for local co-production of Irix as well as Hellenic Defence Systems' ongoing participation in continued research and development of future Irix system upgrades.
"N-Raven, with its focus on portability and indigenous production, exemplifies our commitment to shaping collaborative defence solutions for today's rapidly changing scenarios. Our cutting-edge solution provides not just advanced capabilities but also offers economic advantages that align with the findings of our collaborative report," Griessel said.
In addition to the N-Raven, Paramount offers the Civet, Mwewe and Roadrunner (Meteorite) UAVs. Predecessor company Advanced Technologies and Engineering developed the 75 km range Vulture UAV, which was ordered by the South African Army for artillery spotting and fire control.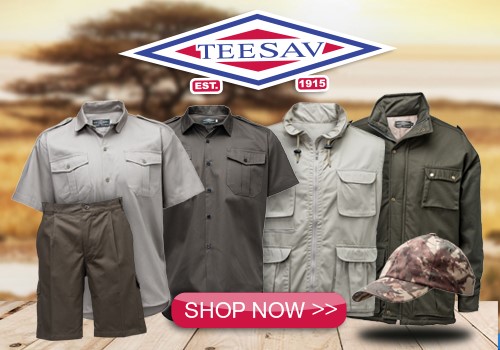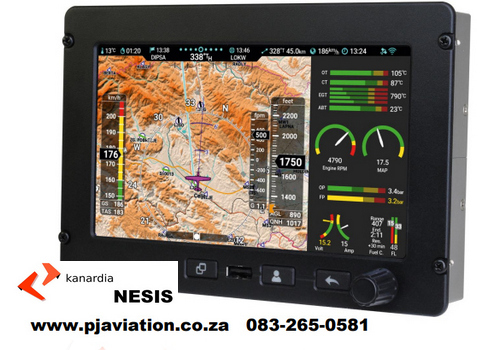 TEXTRON AVIATION AND NETJETS SIGN RECORD-BREAKING FLEET AGREEMENT FOR UP TO 1,500 CESSNA CITATION JETS

Textron Aviation and NetJets® today announced a record-breaking fleet agreement for the option for NetJets to purchase up to 1,500 additional Cessna Citation business jets over the next 15 years.

This agreement extends NetJets' existing fleet agreement, and includes options for an increasing number of aircraft each year, enabling NetJets to expand its fleet with Cessna Citation Ascend, Citation Latitude and Citation Longitude aircraft. Equally exciting is the announcement that NetJets has been named the fleet launch customer for Textron Aviation's newest jet - the Citation Ascend. Deliveries of the Citation Ascend are expected to begin in 2025 when the aircraft, currently under development, is expected to enter into service.
Today's announcement extends NetJets' existing fleet agreement, and includes options for an increasing number of aircraft each year, enabling NetJets to expand its fleet with Cessna Citation Ascend, Citation Latitude and Citation Longitude aircraft. (Photo: Business Wire)
Today's announcement extends NetJets' existing fleet agreement, and includes options for an increasing number of aircraft each year, enabling NetJets to expand its fleet with Cessna Citation Ascend, Citation Latitude and Citation Longitude aircraft. (Photo: Business Wire)
Cessna Citation business jets are designed, produced and delivered by Textron Aviation Inc., a Textron Inc. (NYSE:TXT) company. NetJets is a proud Berkshire Hathaway company.
"NetJets customers around the world continually select Citations as their aircraft of choice. We're honored to be the largest provider of industry-leading aircraft to NetJets and look forward to continuing to work together to design and deliver the best aviation experience based on customer feedback," said Ron Draper, president and CEO, Textron Aviation. "Expanding and adding the Citation Ascend to the NetJets fleet will provide its global customers with even more versatility and flexibility to accomplish their missions, building upon the exceptional performance and popularity of the Latitude and Longitude."
Since the inception of the more than 40-year relationship between the companies, NetJets has taken delivery of more than 800 aircraft from Textron Aviation, including exercising over 300 options for Citation Latitudes and Longitudes during the past eight years. This enduring relationship equips discerning customers with class-leading, safe, and reliable aviation travel experiences worldwide. Through the years, NetJets has owned and operated industry-leading Citations including the Citation SII, V, Excel/XLS, Sovereign, X, Latitude and Longitude models.
"As a long-time, trusted ally who shares our commitment to safety and service, Textron Aviation is the ideal partner to help us expand our offerings to NetJets Owners with the introduction of the new Ascend to our midsize jet class, as well as by growing our overall fleet," said Doug Henneberry, NetJets Executive Vice President, Aircraft Asset Management. "Based on past demand for the popular Citation Latitude and Longitude, the new Ascend and all our new Citations will undoubtedly be well received by our Owners, particularly those who depend on NetJets to help them do more and miss less."
Cessna Citations are renowned for their ability to combine reliability, efficiency and comfort with advanced technology and class-leading performance, and no other family of business jets offers such a seamless progression of aircraft with extraordinary capabilities. Since Cessna delivered its first Citation in 1972, it has set the standard in the business jet market, often achieving the most deliveries annually across the business and general aviation industry.
The Citation series of business jets has evolved to offer an unmatched range of capabilities, systems and options that allow customers to expand their business reach. More than 30 Citation models have been certified over the 50-year history of the Citation line. There are currently six Citation models in production: Citation M2 Gen2, Citation CJ3+, Citation CJ4 Gen2, Citation XLS Gen2, Citation Latitude and Citation Longitude, with the Citation Ascend under development.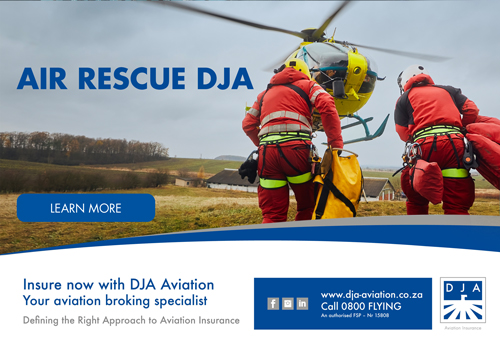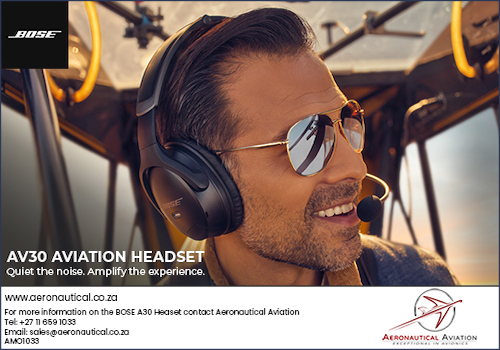 Mali, Gao International Airport: Gao International Airport: An Ilyushin Il-76 crashed near Gao International Airport (GAQ/GAGO), Gao in Mali and later burst into flames. Unknown number of occupants aboard, as well as deaths or injuries. Unconfirmed reports say that it was operated by Wagner PMC. The crash appears to have occurred past the end of runway 06L. 06L is a 2500 m long runway. There is a perimeter road about 380 m past the end of the runway. After that, there seems to be a drop off in the surrounding terrain.
France, Bazoches-les-Gallerandes, Loiret: A Dynali H3 helicopter class 6 crashed under unknown circumstances in a field near Bazoches-les-Gallerandes, Loiret. The well-known pilot, Michel Anglade, (32,000 hrs flying helicopters, 4,500 hrs flying airplanes and 2,000 hrs flying microlights) and his passenger were killed and the ultralight helicopter was destroyed.
France, Seichamps, Lorraine, Meurthe-et-Moselle: A Diamond DA62 crashed shortly after take-off from Nancy-Essey Airport (ENC/LFSN) into a field in Seichamps, Lorraine, Meurthe-et-Moselle. The aircraft, which had just taken off from the Nancy on its way to Germany, suffered a malfunction. The pilot managed to land on an agricultural plot in Seichamps. Both German occupants sustained minor injuries and the aircraft was written off.
Spain, Almodóvar del Campo: ATecnam Astore, was on a recreational flight near the municipality of Almodóvar del Campo when it began experiencing intermittent indications of available fuel pressure in the cockpit. Concerned about the possibility of an engine shutdown, the pilot decided to carry out an emergency landing on a forest runway. The touchdown was abrupt, resulting in multiple bounces on the terrain, which caused the collapse of the nose landing gear. The aircraft sustained significant damage to the nose landing gear, the front of the aircraft, the radiator, and the propeller. The pilot emerged uninjured and was able to exit the aircraft under his own power.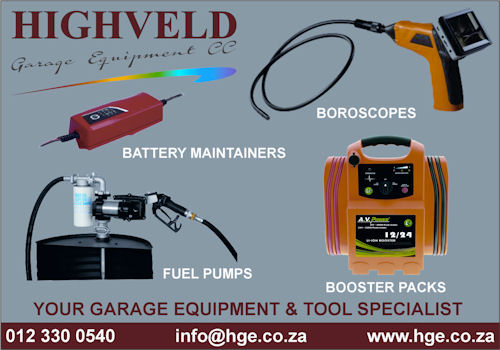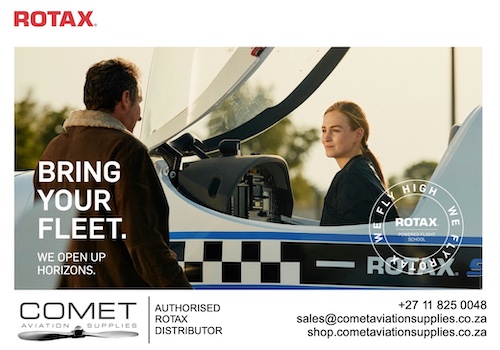 30 SEPTEMBER1978

Aarno Lamminparras, a 37-year-old unemployed home building contractor, hijacks Finnair Flight 405, a Sud Aviation SE-210 Caravelle with 47 other people on board.

On 3 September 1978 Aarno Lamminparras, who had recently declared bankruptcy, boarded flight 405 in Oulu, Finland. Since Finnish airports did not perform security checks on domestic flights, he was able to carry a loaded Walther 7.65mm pistol aboard.
Flight 405 was a regularly scheduled domestic passenger flight operated by Finnair between Oulu Airport and Helsinki Airport. At approximately 16:00, while en route to Helsinki, Lamminparras entered the cockpit and held the pilot at gunpoint. The aircraft continued to Helsinki, where 34 of the passengers were released.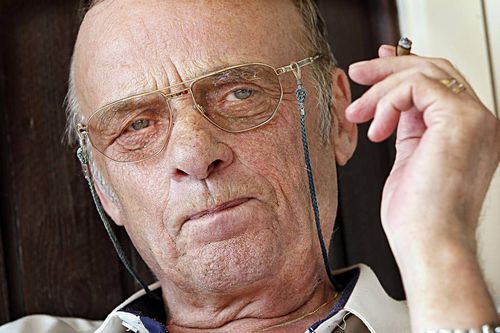 Lamminparras then forced the pilot to fly back to Oulu where the aircraft circled the airport for several hours before landing to refuel. A US$ 168,000 ransom payment from Finnair was also loaded onto the plane. The plane was then forced to fly back to Helsinki, where Lamminparras demanded $38,000 from Helsingin Sanomat, Finland's largest newspaper. The newspaper paid approximately $18,000, and the remaining eleven passengers were freed.
The aircraft then flew to Amsterdam, where it landed at Schiphol Airport and refuelled. It then returned to Helsinki and received the remainder of the newspaper's ransom payment. The Caravelle then continued on to Oulu.
Lamminparras's final demands included four bottles of whiskey, a chauffeured limousine and 24 hours alone at home with his wife. After police agreed to his demands, Lamminparras released the final three hostages, all of them crewmembers. He agreed to surrender peacefully Monday morning.
Oulu police stormed Lamminparras's house and arrested him on Sunday, 1 October. A police spokesman indicated that law enforcement officers had tapped the hijacker's home phone and that he had made several phone calls that implied he did not plan to surrender peacefully as he had initially agreed. He was sentenced to seven years' imprisonment in 1979.



Kit Planes for Africa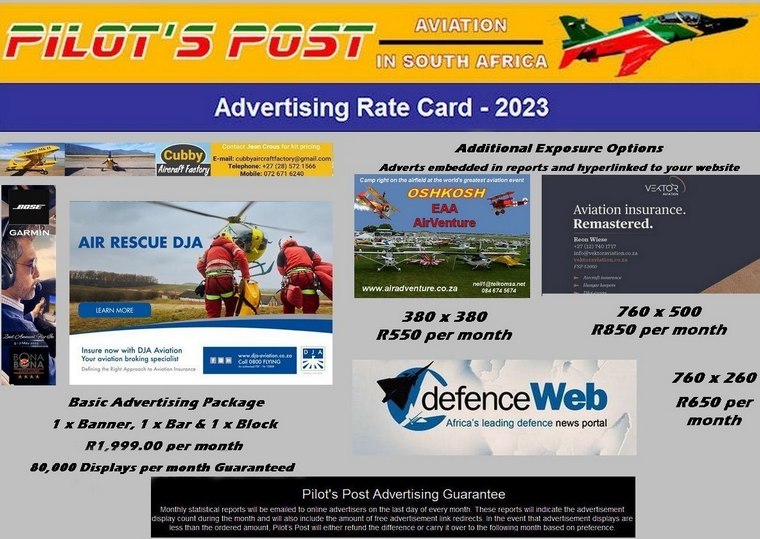 Google Banner Ad