Compiled by Willie Bodenstein



Google Banner Ad




This Week in Airlines, Airports and Airliners

IATA New guidance for handling mobility aids.

IATA cooperates to bring aviation benefits to Somalia.

It's Oktoberfest 2023 kick-off time - Lufthansa Trachten crews take off again from Munich.

Israel's innovative aviation sector inspires international interest.

Biden-Harris administration announces nearly $300 million for projects to reduce carbon pollution from aviation as part of investing in America Agenda.

Air Canada to fly every model in 787 Dreamliner family, orders 18 Boeing 787-10s.

British Airways and Indigo announce new codeshare partnership.

DFW Readies for 50th Anniversary in 2024.

Turkish Airlines awarded world class honour for the third time.

Worldwide Incidents and Accidents.

Bonus Video - The Globe Swift Pocket Rocket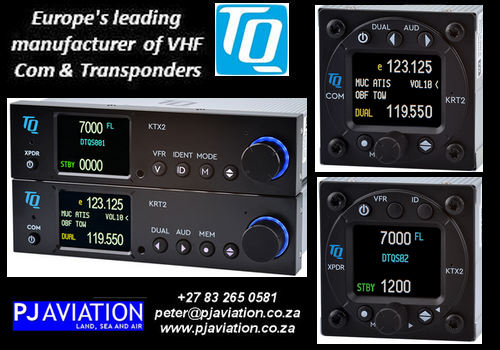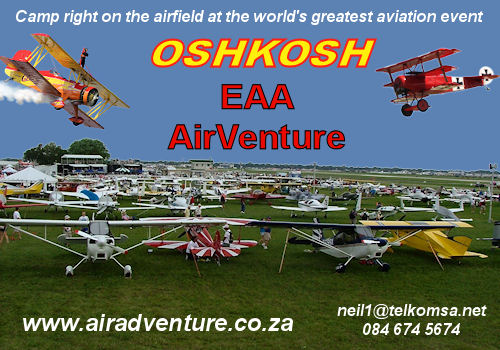 IATA NEW GUIDANCE FOR HANDLING MOBILITY AIDS


Providing safe, reliable, and dignified transport for passengers with disabilities is a priority for airlines. The safe and efficient transport of mobility aids was identified as a key area for improvement by airlines, working with industry stakeholders and disability groups.


"Airlines are committed to ensuring passengers with disabilities can travel with dignity, confidence, and comfort. Working with representatives from the disability community, we established that new protocols to improve the transport of mobility aids were urgently required. This new guidance, created in partnership with key players in the travel chain, will improve service, and significantly reduce damage to these vital devices that are often an extension to the body of a passenger with a disability," said Nick Careen, IATA's Senior Vice President for Operations, Safety and Security.
Key elements of the new guidance include: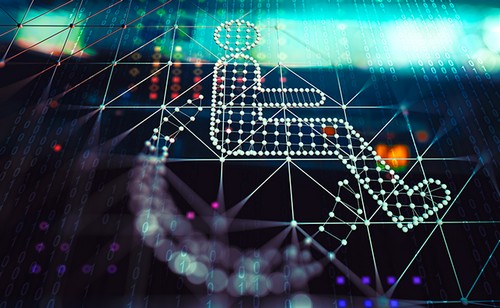 Better processes for booking and information exchange, including the use of Special Service Request (SSR) and Passenger Name Requirement (PNR) codes to give advance information on the specifications of mobility aids.
A recommendation to create an electronic mobility aid tag, fixed to the mobility aid and containing technical information which will help airlines and ground handlers transport the aid safely.
Advice to airlines on developing a communications toolkit for engaging with passengers with disabilities, including a clearly signposted and accessible website area.
Best practices for loading, collection and return of mobility aids.
A recommendation for dedicated specialized ramp personnel to be trained and deployed to handle mobility aids.
Guidance for how to properly resolve instances where mobility aids are damaged.
Revised and enhanced training of ground handlers and airline staff.
"Experience shows that communication is key to improving the handling of mobility aids. This guidance sets out steps for passengers, airlines, and the travel chain to exchange information at every stage of the travel journey. It will help airlines perform better and give passengers using mobility aids greater confidence. We'll be working with our members and stakeholders to operationalize this guidance, and the industry will be reaching out to policymakers to encourage harmonization with national regulations," said Careen.
The guidance reflects and builds on industry best practices and will continue to be revised and expanded prior to developing into industry standards. Other aspects include recommendations for airport designs to meet accessibility standards, as well as specific guidance to ensure compliance with the Dangerous Goods Regulations (for lithium-battery powered devices), in addition to step-by-step instructions on safely and securely loading mobility aids on board.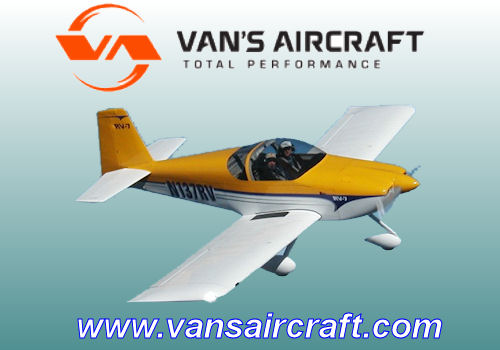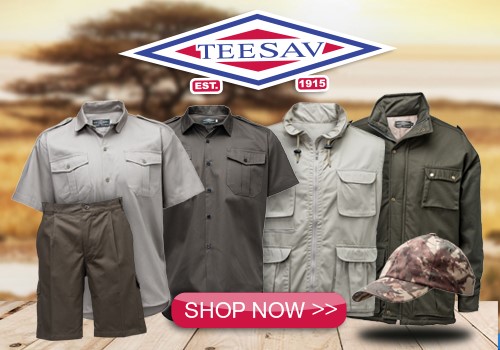 IATA COOPERATES TO BRING AVIATION BENEFITS TO SOMALIA.

Under an agreement signed by Kamil Alawadhi, IATA's Regional Vice President, Africa and the Middle East, and H.E. Fardowsa Osman Egal, the Minister of Transport and Civil Aviation, Federal Republic of Somalia, a new framework was established that will also see an expansion of IATA's activities in the country.


"Aviation is a significant contributor to the UN's Sustainable Development Goals (SDGs), so the potential for a strengthened air transport sector to contribute to Somalia's development is enormous. This agreement aims to realize that potential for social and economic development by focusing on global standards and best practices. H.E. Minister Fardowsa Osman Egal has a strong vision for a successful aviation sector to contribute to a more prosperous Somalia. And we are determined to support that by turning the words of our agreement into real actions," said Alawadhi.
The agreement provides the framework to support IATA's mission for aviation in Africa: the creation of a safe, efficient, sustainable, and economical air transport sector that generates growth, creates jobs, and facilitates international trade and tourism as well as playing an essential role in supporting the UN SDGs through generating connectivity between nations.
"Aviation is essential to the success of Somalia's development plans. The Government of Somalia is committed to developing its air transport sector to help promote long-term social and economic growth in the country. And we will ensure that global best practices are at the core of development. This agreement will pave the way for closer cooperation on the priorities for aviation in the country," said Egal.


IT'S OKTOBERFEST 2023 KICKOFF TIME - LUFTHANSA TRACHTENCREWS TAKE OFF AGAIN FROM MUNICH.

One day before the start of the Munich Oktoberfest, it's "take-off" time again for Lufthansa Trachtencrews when they will fly from Munich to Mexico City, followed on September 24 by the traditional "Dirndl Flight" to Washington, D.C.



Instead of the classic Lufthansa uniform, the female flight attendants wear dirndls, while the men wear lederhosen. It is traditional for many years for Lufthansa cabin crew to wear dirndl and lederhosen on selected flights from Munich to German, European and intercontinental destination during the Oktoberfest. This also includes Lufthansa ground staff in Terminal 2's passenger service department.
The renowned Lufthansa dirndl is again designed by the Munich costume design specialists, Angermaier. As in prior years, the collection is certified according to "STANDARD 100 by OEKO-TEX". All materials were made sustainably. All material was produced in Europe and includes cloth woven exclusively in Austria.
Above the clouds, it's Oktoberfest time, too. Lufthansa is serving Bavarian specialties in First and Business Class until the end of September. In Terminal lounges it's Oktoberfest, too where traditional Bavarian delicacies will also be served.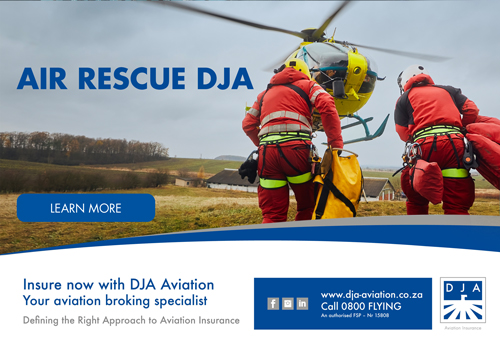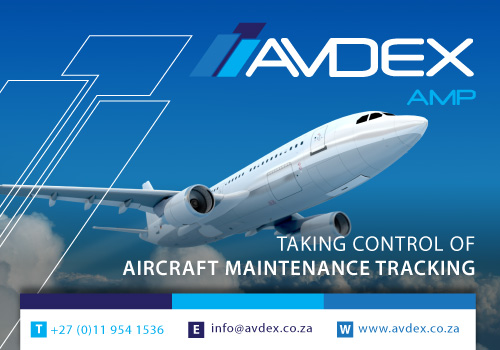 ISRAEL'S INNOVATIVE AVIATION SECTOR INSPIRES INTERNATIONAL INTEREST

The Secretary General of ICAO, Mr. Juan Carlos Salazar (pictured centre-left), and the President of the State of Israel, Mr. Isaac Herzog (centre-right), focussed on how the innovative achievements of Israel's aviation sector could enhance the safety, security, and resilience of the global flight network, at their bilateral meeting in Tel Aviv on 29 August 2023.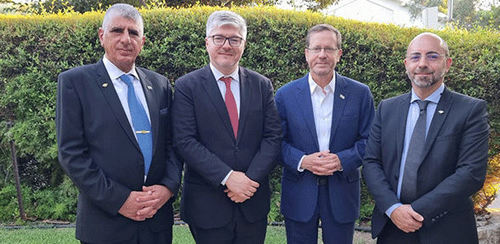 The Secretary General expressed ICAO's congratulations to Israel for its rapid progress towards a number of key objectives for the future of civil aviation, particularly in the areas of unmanned and remotely piloted aircraft system operations (UAS/RPAS) and in cybersecurity.
Mr. Salazar's three-day mission to Israel also comprised discussions with Israel's Minister of Transport and Road Safety, Ms. Miri Regev; the Director General of Israel's Civil Aviation Authority, Mr. Shmuel Zakay (left); senior officials of the Ministry of Foreign Affairs of Israel; and various other leaders of Israel's aviation sector. These dialogues focussed on exploring the potentially global benefits of Israel's engagement towards innovation.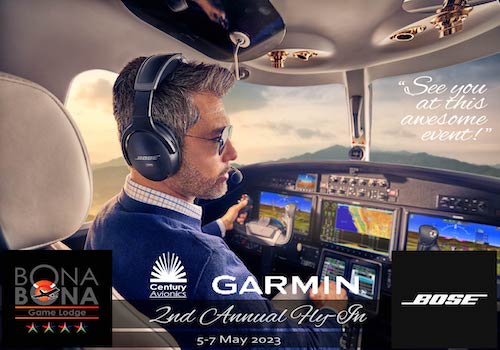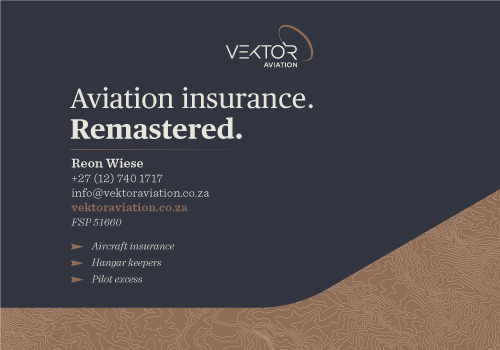 BIDEN-HARRIS ADMINISTRATION ANNOUNCES NEARLY $300 MILLION FOR PROJECTS TO REDUCE CARBON POLLUTION FROM AVIATION AS PART OF INVESTING IN AMERICA AGENDA

The Federal Aviation Administration announced nearly $300 million in funding for projects to help achieve America's goal of net-zero emissions from aviation by 2050 as part of President Biden's Investing in America Agenda, a key pillar of Bidenomics.


The application window is now open for $245 million in Sustainable Aviation Fuels (SAF) infrastructure projects and $47 million in low-emission aviation technology projects. The funding comes from the Inflation Reduction Act-the largest climate investment in history-which has invested billions of dollars to reduce the nation's carbon emissions and help aviation reach net-zero by 2050.
"We have a need for speed in this race, and thanks to President Biden's Investing in America agenda, we have more resources than ever before to accelerate this critical work," said Laurence Wildgoose, FAA Assistant Administrator for Policy, International Affairs and Environment. "We look forward to receiving applications that can help accelerate the use of high-integrity SAF and the development of powerful low-emission aviation technologies."
The new Fuelling Aviation's Sustainable Transition (FAST)-SAF grants will focus on producing, transporting and blending sustainable aviation fuel. These projects will build up regional SAF supply chains and increase SAF use.
FAST-Tech funds will accelerate aviation technology projects that reduce greenhouse gas emissions, improve aircraft fuel efficiency and increase the usage of sustainable aviation fuel. Eligible entities for the program are broad. They include airports, air carriers, universities, aviation and aerospace companies, state and local governments and nonprofit organizations.
The competitive grant process opens on Sept. 25. The FAA's target for the first round of grant awards is mid-2024. Read the Notice of Funding Opportunity here.
In its Aviation Climate Action Plan, the United States set a goal to achieve net-zero greenhouse gas emissions from the U.S. aviation sector by 2050.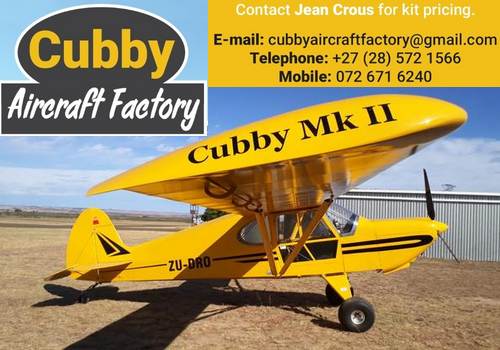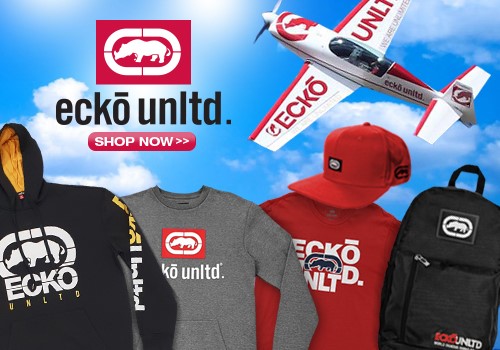 AIR CANADA TO FLY EVERY MODEL IN 787 DREAMLINER FAMILY, ORDERS 18 BOEING 787-10S

Boeing [NYSE: BA] and Air Canada announced today the carrier is selecting the 787 Dreamliner to further modernize and grow its fleet with an order for 18 787-10 widebody jets, with the option to purchase 12 more. The flag carrier of the country, Air Canada will deploy the new fuel-efficient airplanes as part of its broader strategy to reduce carbon emissions while expanding its global route network.


"Air Canada has made investing in the passenger experience a core priority. Our experience shows customers greatly enjoy flying on the Dreamliner, so we are pleased to offer them a larger version of this popular aircraft, which will premiere a new, state-of-the-art interior cabin design. As importantly, the 787 is highly fuel efficient and will generate operational savings as well as support our sustainability goals of reducing emissions," said Michael Rousseau, president and CEO of Air Canada.

Reducing fuel use and improving efficiency by up to 25% compared to previous generation jets, the 787 helps advance Air Canada's ambitious environment goals over the next several decades. The carrier is positioned to optimize its fleet as it adds international routes in new and existing markets, further benefiting from the Dreamliner family's route flexibility and operating economics.
"With the 787 Dreamliner family, Air Canada will soon operate one of the most modern, efficient widebody fleets in the world," said Stan Deal, president and CEO of Boeing Commercial Airplanes. "The 787-10 will provide Air Canada with greater flexibility and commonality across its expansive network, connecting Canadians to destinations around the world."
Air Canada currently operates a fleet of 38 787s, including eight 787-8 and 30 787-9 jets. The largest model in the family, the 787-10, can carry up to 336 passengers with a range of 6,330 nautical miles (11,730 km).
With the selection of the 787 Dreamliner family, Air Canada is supporting economic growth and jobs across the Canadian aviation industry. Canada is among Boeing's largest international supply bases with more than 550 suppliers. There are more than a dozen Canadian suppliers supporting the 787 program, including Boeing's aerospace composite manufacturing facility in Winnipeg. Each year, Boeing contributes CAD ~$4 billion in economic benefit to Canada while supporting more than 14,000 direct and indirect jobs.
Since revenue service began in 2011, the 787 family has opened more than 370 new nonstop routes around the world and received more than 1,760 orders from 87 customers - including more than 870 repeat orders from 56 repeat customers. Over the last year, the 787 has received more than 295 orders and commitments. Nearly half of all 787 Dreamliner operators fly more than one variant and four airlines operate, or will operate, fleets with all three variants.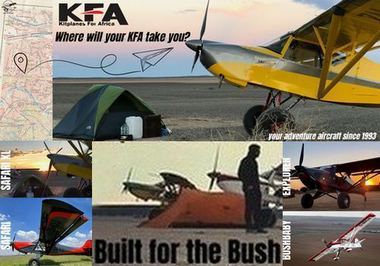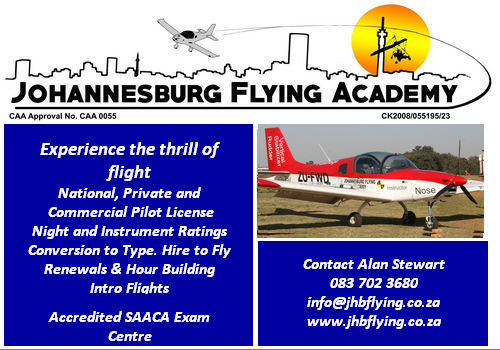 BRITISH AIRWAYS AND INDIGO ANNOUNCE NEW CODESHARE PARTNERSHIP

UK flag carrier British Airways and India's leading airline IndiGo, have signed a codeshare agreement to boost connections between the UK and India. Through this partnership - which sees British Airways add its code onto a range of destinations across IndiGo's network - customers can enjoy improved connectivity between Southeast Asia and Europe for travel from 12 October 2023.


IndiGo operates an extensive domestic and regional network with a fleet of A320 aircraft. All British Airways customers travelling onwards with IndiGo will be able to enjoy a complimentary meal and the UK carrier's generous baggage allowance in economy via codeshare for flights to India - two checked bags up to 23 kilos per person.
Neil Chernoff, British Airways' Director of Network and Alliances said: "British Airways has been flying to India since 1924, making it one of our longest-served and most valued destinations. Our partnership with IndiGo means that customers will be able to book their entire journey on one ticket, allowing seamless travel all the way from London to their final destination, offering more choice and flexibility for customers."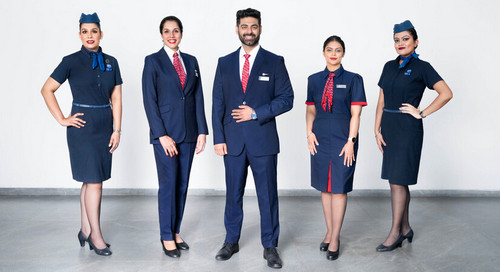 Abhijit Dasgupta, Senior Vice President, Network Planning and Revenue Management at IndiGo, said, "We are excited to announce our codeshare agreement with British Airways. This partnership expands the choices available to British Airways customers for journeys to/from London Heathrow, using IndiGo's extensive network in India. This step to provide seamless connectivity will not only support trade and commerce between the two countries but also offer convenient travel options to students and tourists. With burgeoning demand for international travel, we will continue to enhance international connectivity and remain committed to our promise of providing on-time, affordable, courteous, and hassle-free travel experiences to our customers."
The number of British Airways flights from India to London now exceeds pre-pandemic levels, with the airline operating 56 flights a week, to five Indian gateways: Delhi, Mumbai, Chennai, Bangalore and Hyderabad.
Indian customers travelling between Mumbai, Delhi and Bangalore can enjoy the airline's newly designed Club Suite (business class) cabin, with direct-aisle access, a suite door for greater privacy and luxurious flat-bed seats in a 1-2-1 configuration. Flyers will also soon start to see the new British Airways uniform, as cabin crew, pilots and check-in agents switch over to the airline's first new uniform in 20 years.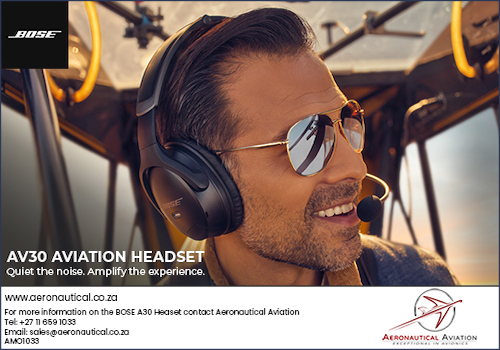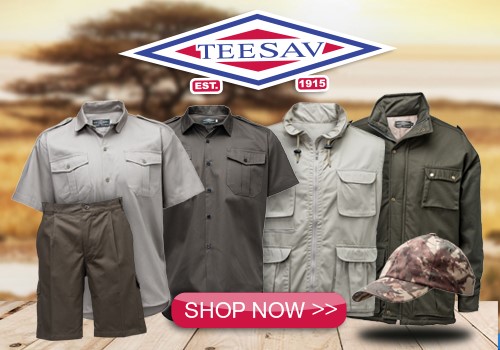 DFW READIES FOR 50TH ANNIVERSARY IN 2024

On Jan. 13, 2024, Dallas Fort Worth International Airport (DFW) will begin a yearlong celebration of 50 years connecting North Texas to the world with an exciting range of special events, activities and surprises throughout the year. Ahead of the 50th anniversary next year, the airport commemorates the community milestone that took place during the third week of September 1973 when the Cities of Dallas and Fort Worth joined with the newly created DFW Airport Board to host a series of dedication events that lasted several days.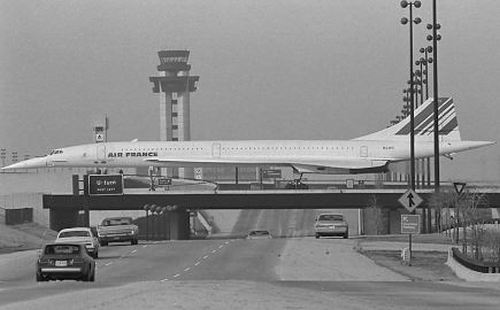 "DFW will enter its golden year in 2024 as the second-busiest airport in the world, built on a half-century legacy of growth, innovation and unparalleled support from the community and business partners we serve, along with our owner cities of Dallas and Fort Worth," said DFW Chief Executive Officer Sean Donohue. "As we reflect this week on the dedication events that many people in our community remember fondly, we are eager to share that same spirit of adventure with our customers, partners and neighbours during our upcoming anniversary year."
The dedication events took advantage of the new airport's facilities prior to the start of commercial operations four months later, and included the landing of the supersonic Concorde jet on Sept. 20, 1973. The event was the first time the Concorde landed in the United States, and put an international spotlight on DFW's role in significantly advancing aviation infrastructure for North Texas. Tens of thousands of people attended the dedication ceremony on Sept. 22, 1973, which included an air show and static exhibits.
At the time, DFW was the largest airport ever constructed in the U.S., and was twice the size of any before it. Today, DFW is the second-largest airport by land size in the U.S. and the second-busiest airport in the world, serving more than 250 destinations and an estimated 80 million passengers in 2023.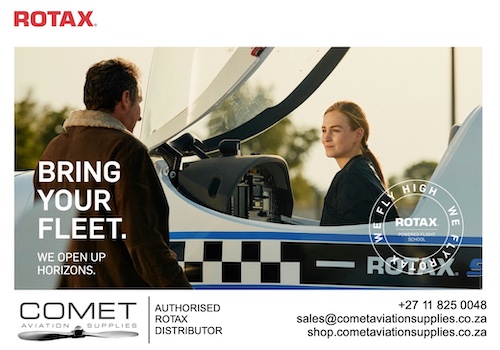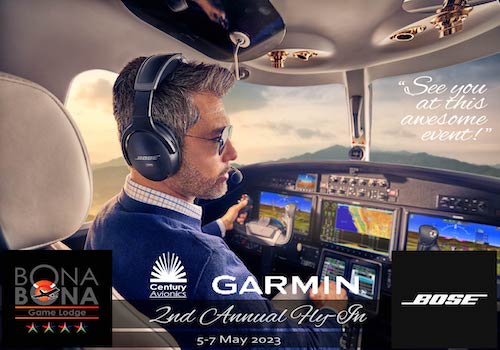 TURKISH AIRLINES AWARDED WORLD CLASS HONOR FOR THE THIRD TIME


Turkish Airlines, most valuable brand of Türkiye, has been honoured with the World Class award for the third time by APEX (Airline Passenger Experience Association), one of the leading organizations in the aviation industry. During the APEX/IFSA Global Expo held in California, Turkish Airlines received the World Class award in recognition of its global leadership in guest experience and service quality in the aviation industry.

Accepting the award on behalf of Turkish Airlines, Chief Marketing Officer Ahmet Olmustur stated: "We are glad to receive the highly prestigious APEX World Class Award given by APEX, one of the world's foremost airline evaluation organizations. This award showcases the result of the dedication shown by all our team members. Our ergonomic seats, personalized services, and unique offerings aimed at meeting our guests' needs are all part of our efforts to make the flight experience exceptional. This award demonstrates the accuracy of our strategies and efforts while motivating us to further enhance our future goals."
On the award, APEX CEO Dr. Joe Leader stated: "In the world of elevated aviation experiences, Turkish Airlines soars above five-star airline status as a paragon of excellence winning as one of the only prestigious 2024 APEX World Class airlines in the world. Through rigorous and professionally executed audits across both economy and business class service, our team gleaned insightful revelations about their unwavering commitment to passenger experience, safety, and sustainability advancements. On my own Turkish Airlines flights this year, I have been captivated by their new suite business class on select A350 aircraft. Each of their new generation aircraft embody enhanced opulence and innovation. With the touch of a Turkish Airlines flying chef, every meal becomes an unparalleled culinary journey, reminiscent of candlelit soirées under a starry Anatolian sky. Yet, it's their authentic and extravagant Turkish hospitality, a blend of warmth and luxury, that truly encapsulates the heart of their service. Bravo, Turkish Airlines, for crafting moments that transcend mere five star status as one of the very few APEX World Class airlines!"
Flag carrier is among the select few airline companies recognized by APEX, which makes its evaluations by assessing safety, well-being, sustainability and service-guest experience criteria. Comprehensive assessments conducted by aviation industry professionals confirm that Turkish Airlines has reached global standards in these areas.
Furthermore, the APEX World Class award reaffirms Turkish Airlines' commitment to continuously elevate the guest experience and maintain service quality at the highest level.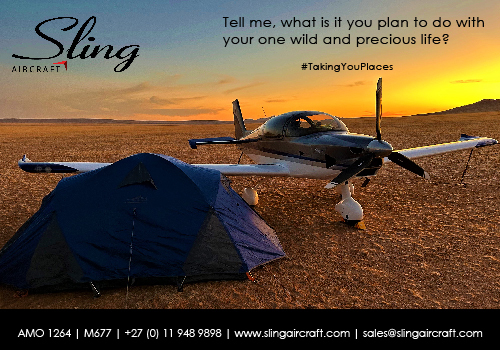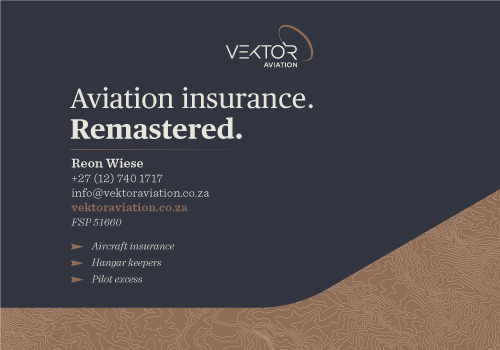 Canada, 29 nm N Pickle Lake, ON: A Delta Air Lines Airbus A330-900, was en route from Paris (CDG) to Los Angeles (LAX) when one of the flight crew became medically incapacitated. The ailing pilot was moved to the cabin for care and the duties of the incapacitated pilot were assumed by the pilot that was on crew rest. The flight crew declared an emergency and diverted the flight to Minneapolis-Saint Paul International/Wold-Chamberlain Airport (KMSP), USA. The aircraft landed
without incident and the pilot was transported to hospital for examination.
UK, over Channel Islands: A British Airways Airbus A320-232, initiated an emergency descent from FL350 to FL100 while en route of the Channel Islands. The aircraft had reportedly encountered a pressurization issue. The flight entered a holding pattern over Brittany, France, before turning back to London-Heathrow Airport.
Ecuador, South of Quito: An Aeroregional Boeing 737-5Y0, diverted to Guayaquil-José Joaquín de Olmedo International Airport (GYE) after experiencing a cabin pressurization issue.
Jamaica, near Jamaica: A JetBlue Airbus A320-232, N569JB, encountered severe turbulence near Jamaica, injuring seven passengers and one crew member. ADS-B data show a sudden change in altitude and course at 07:37 UTC as the aircraft was in cruise at FL340. Flightradar24 datapoints show an increase in altitude from 34000 feet to 34800 feet before the aircraft descended to FL340 again.
Canada, Montreal-Pierre Elliott Trudeau International Airport, QC: An Air Canada Boeing 737 MAX 8, was instructed by the controller to pull up on short final to runway 06R at Montreal-Pierre Elliott Trudeau International Airport, QC (YUL) because an American privately registered Pilatus PC-12/47E (N860AF) from Westhampton, NY (KFOK) was still on the runway.
USA, near Detroit, MI: An American Airlines Boeing 787-8 Dreamliner, declared an emergency due to a galley cart tipping over and injuring flight attendant. The aircraft was en route at FL370 from Chicago, IL (ORD) to Athens, Greece (ATH). The flight diverted to Philadephia, PA (PHL), and landed at 22:00 UTC, 1 hour and 35 minutes after departure from ORD.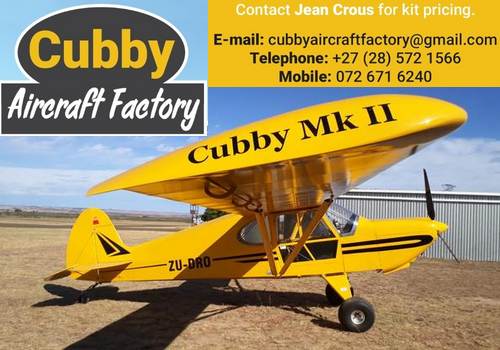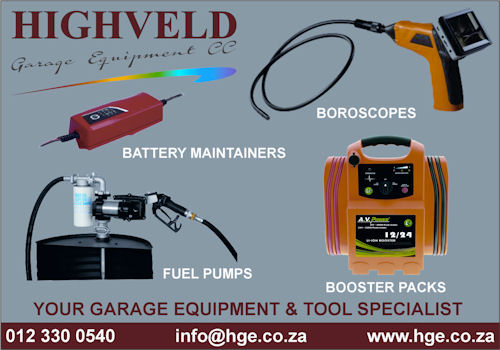 The Globe Swift Pocket Rocket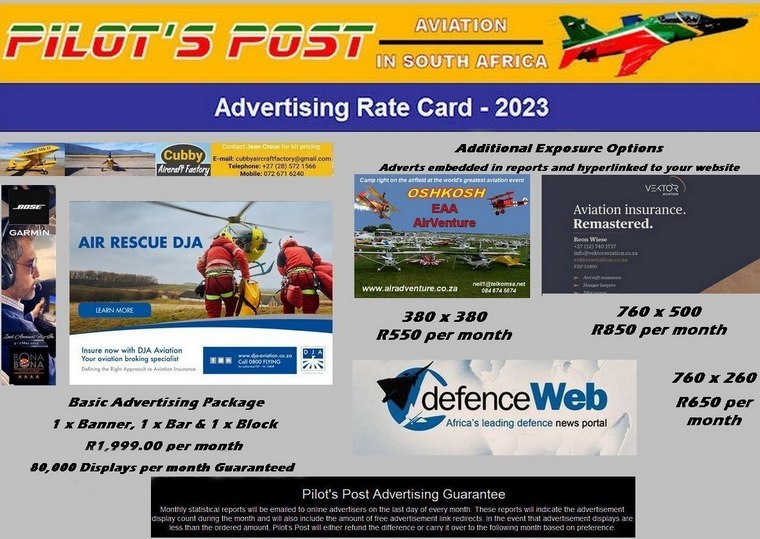 Google Banner Ad