Compiled by Willie Bodenstein



Google Banner Ad




THIS WEEK IN MIDWEEK UPDATE

New Rolls-Royce engine for hybrid-electric flight completes successful first fuel burn.
Oshkosh resident Fred Stadler becomes first to fly 10,000 kids in EAA Young Eagles program.
Rotax Fly-In 2023 concludes with a big success. event concept set to go global.
Textron Aviation announces confirmed order for first 20 Cessna Grand Caravan EX aircraft from Surf Air Mobility.
Joby delivers first evtol aircraft to Edwards Air Force base ahead of schedule.
HEAVEN project completes world's first piloted flight of liquid hydrogen powered electric aircraft.
Global Combat Air Programme industry partners agree next steps on collaboration to deliver next generation combat aircraft.
Airbus unveils PioneerLab as its new twin-engine flying laboratory.
This week in History - Dr. Albert Taylor and Leo Young, scientists at the US Naval Aircraft Radio Laboratory, make the first successful detections of objects by "radio observation.
Bonus Video - Chapter 322 April 2023 Fly in to Fly Inn Estates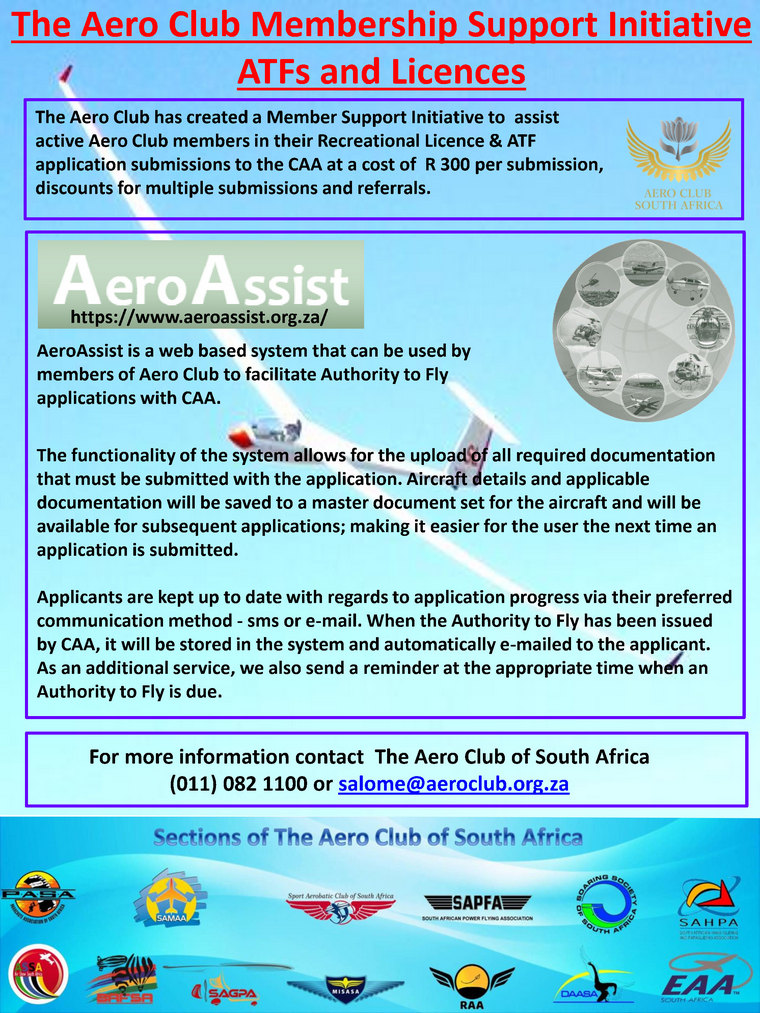 7
EAA Chapter 322 Breakfast Fly In, Auditorium at Rand Aiport.
10 to 12 (Proposed)
SAC World Advanced Aerobatic Championships training camp venue TBA. Annie Boon E-mail:
info@anniesaviationcorner.com

14
Krugersdorp Flying Club Fly In. RSVP via Whatsapp 083 577 8894
14 to 22
SAC World Advanced Aerobatic Championships training in the USA. Contact Annie Boon E-mail:
info@anniesaviationcorner.com
24
October to 4 November. SAC Advanced World Aerobatics Championships Las Vegas. Contact Annie Boon E-mail:
info@anniesaviationcorner.com
28
SAPFA SA Landing Championships - Brits & Stellenbosch airfields. Contact Ron Stirk E-mail:
melron@mweb.co.za
Cell: 082 804 445 0373

4
EAA Chapter 322 breakfast fly-in gathering, boot sale, fly market EAA Auditorium. Contact Neil Bowden E-mail:
airadventuresa@gmail.com

4
Brakpan Aero Club Cessna fly-in. Contact Clarissa E-mail:
Clarissa@airborneaviation.co.za
Cell: 074 113 2911
4
Gyro Fly-In Kitty Hawk Airfield. All aircraft welcome. RSVP Juanita 082 040 9798
11
EAA Chapter 322 breakfast fly-in venue TBA. Contact Neil Bowden E-mail:
airadventuresa@gmail.com
13 to 17
Dubai Airshow 2023. Contact: henrietta.fernandes@dubai.aero
18
EAA National & Chapter 322 Annual Awards Dinner Venue TBA. Contact Neil Bowden E-mail:
airadventuresa@gmail.com
25
Aero Club Awards 50 Viking Way Rand Airport (Menno Parsons hangar). Contact Sandra Strydom
sandra@aeroclub.org.za
Tel: 011 082 1100
26
SAA Museum Rand Airport in Memoriam SA 295 Helderberg. For more information call 076 879 5044 or email info@saamuseum.co.ca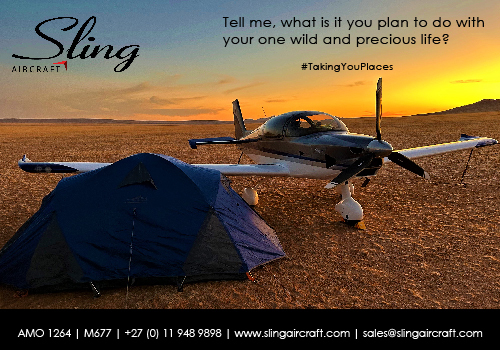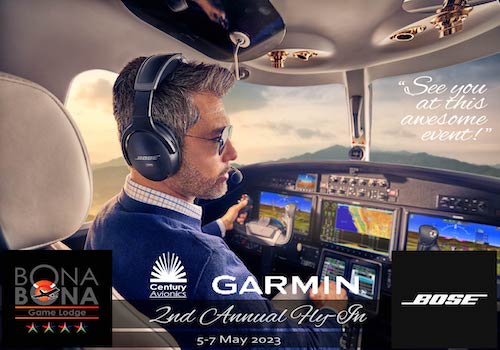 NEW ROLLS-ROYCE ENGINE FOR HYBRID-ELECTRIC FLIGHT COMPLETES SUCCESSFUL FIRST FUEL BURN

A new Rolls-Royce small gas turbine that has been specifically developed to power hybrid-electric flight has successfully completed its first fuel burn. The engine has been designed using novel combustion technology to produce ultra-low emissions and this significant achievement confirms the effectiveness of the compact, power-dense turbine that will be integrated into a light-weight turbogenerator system.


The complete turbogenerator system is being developed for the Advanced Air Mobility (AAM) market. This includes electrical vertical take-off and landing (eVTOL) or electric short take-off and landing (eSTOL) aircraft for Urban Air Mobility (UAM) and commuter aircraft applications up to 19 seats. The gas turbine under test also has potential applications within helicopter, auxiliary power unit (APU) and defense markets.
Matheu Parr, Customer Director, Electrical, said:
Rolls-Royce is developing all-electric and hybrid-electric power and propulsion systems for the Advanced Air Mobility market. The first fuel burn of our brand-new small gas turbine is a significant leap forward with successful stages throughout the test from light-up to the pull-away of the system.
"This significant achievement follows the fast-paced development time of the new gas turbine from concept freeze to 'pass to test' in under 2 years. The turbogenerator system will enable our customers to extend the routes that electric flight can support and means more passengers will be able to travel further on low and potentially net zero emissions aircraft."
The turbogenerator system will complement Rolls-Royce's electrical propulsion portfolio by delivering an on-board power source with scalable power offerings between 500 kW and 1,200 kW enabling extended range on sustainable aviation fuels and later, as it becomes available, through hydrogen combustion. This will open up new, longer routes than electric battery powered aircraft can support today.
The development of the turbogenerator solution brings together Rolls-Royce's capabilities in designing compact and lightweight high-speed rotating electric machines, and highly efficient gas turbines combined with the expertise to integrate them on a system and platform level.
Test facilities and equipment, comprising 14 subsystems in total, were designed, procured and built - or adapted - by a global team in a record time of just under a year. The test set-up comprises commodity components such as valves and hoses, and bespoke subsystems such as the fuel injection systems, oil and ventilation systems, engine mount and water brake that were tailored to the specific test requirements for this new technology.
The first tests helped the team to develop highly relevant knowledge and generate real data to verify key technical attributes of the design. This will allow for design adaptations for the next set of testing, ultimately pushing towards the maturity of a certified engine with world-class performance for this new market segment.
Matheu added:
With this achievement we have proven we can apply our expertise to novel designs and are able to test them on a very quick timescale. This capability will help Rolls-Royce to deliver the products that will help us on our path to net zero within the ambitious industry timelines of the Advanced Air Mobility market."
The turbogenerator can be used in serial or parallel hybrid applications. It is well suited to recharge batteries as well as provide energy to electrical propulsion units directly and therefore enables aircraft to switch between power sources in flight. The research and development of this technology is being partially funded by the German Ministry for Economic Affairs and Climate Action.
Rolls-Royce is developing complete power and propulsion systems for all-electric and hybrid-electric applications. Our portfolio features the latest technology, from power generation and energy storage via power electronics and control systems to electric motors.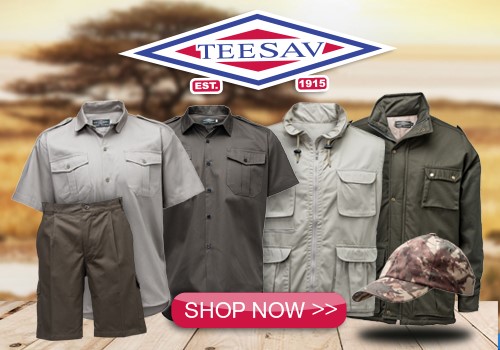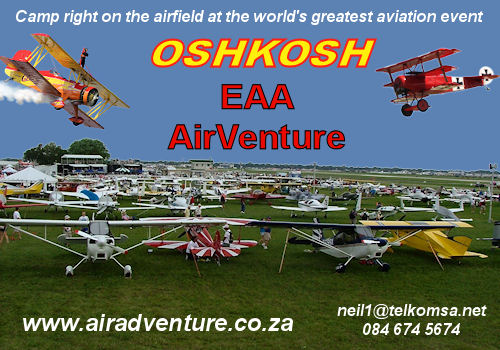 OSHKOSH RESIDENT FRED STADLER BECOMES FIRST TO FLY 10,000 KIDS IN EAA YOUNG EAGLES PROGRAM

Fred Stadler, a longtime EAA volunteer both year-round and at EAA AirVenture Oshkosh, has become the first individual to fly 10,000 kids free of charge as part of the Experimental Aircraft Association's Young Eagles program. Stadler, who began flying young people as part of the program in 2000, reached the milestone on August 26 with a flight at the EAA Aviation Museum's Pioneer Airport.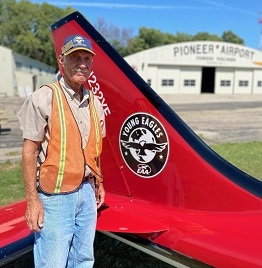 The EAA Young Eagles program began in 1992 with EAA-member pilots volunteering their time to fly kids ages 8-17 to introduce them to the world of flight. Since the first flights at the 1992 EAA fly-in convention, more than 50,000 volunteer pilots have flown in excess of 2.3 million young people.
"Fred's remarkable accomplishment is indicative of the dedication of our Young Eagles volunteers to make a difference and build the future of flight," said Jack J. Pelton, EAA CEO and Chairman of the Board. "There are so many young pilots today who got their start when an EAA-member pilot provided that first flight, igniting a spark that became a career for many. Fred and all those EAA members have earned our congratulations and sincere thanks for their efforts, along with a call for other aviators to join us in flying Young Eagles."
Many of Stadler's Young Eagles flights came as a volunteer pilot at the EAA Aviation Museum's Pioneer Airport, a seasonal operation that re-creates the feel of a 1930s airfield. Young visitors can receive a free Young Eagles flight (with parental permission) when they visit the museum during the Pioneer Airport season.
In addition to his Young Eagles flying, Stadler is a dedicated EAA volunteer throughout the year. He has also flown Pioneer Airport's Travel Air and Swallow biplanes, becoming the de facto historian on those airplanes. In addition, he volunteers substantial time during AirVenture in the North 40 aircraft camping area and is highly active in EAA Chapter 252 activities in Oshkosh.
Stadler and his late wife, Carol, received EAA's Henry Kimberly Spirit of Leadership Award in 2006 for their volunteer efforts by Oshkosh-area residents.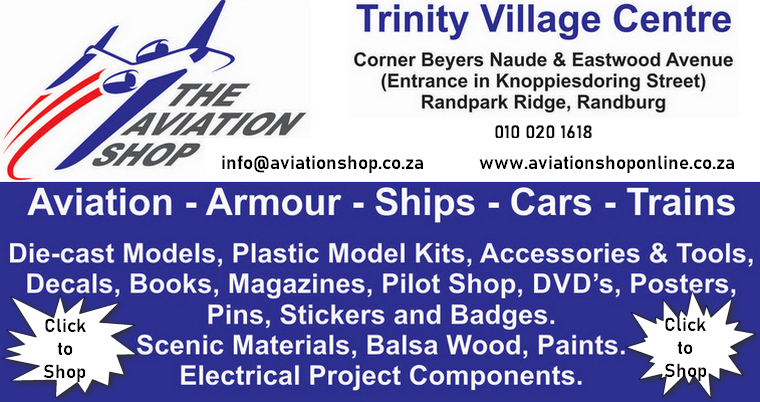 ROTAX FLY-IN 2023 CONCLUDES WITH A BIG SUCCESS. EVENT CONCEPT SET TO GO GLOBAL.

This year, the Rotax Fly-In at the Weiße Möwe Wels airfield - close to the BRP-Rotax production facility - played host to more than 130 aircraft and 280 guests, who had come from all across Europe and beyond. It marked one of the best visited years for the event. The highlight of the gathering: the community of aviation enthusiasts coming to-gether and engaging in discussions about technology and their shared passion for flying.


The program ensured that visitors had an informative and enjoyable experience: trial flights with Rotax engines, a guided tour of the BRP-Rotax company, showcasing VR maintenance technology, and even a flight simulator. The event received the support of renowned partners like Garmin, Aeroshell, Bose, and Rogers Data, who offered product presentations and valuable insights at their stands.
"Promoting exchanges within our community is of great importance to us. This allows us, both as a company and as an industry, to keep evolving," commented Peter Oelsinger, General Manager of BRP-Rotax / Member of the Management Board, Vice President Sales, Marketing RPS-Business & Communications. "That's why I am particularly thrilled that, since last year, we've been able to secure keynote speakers, who address the topics that are of interest to our customers." Johannes Neumann (EASA), Trevor Pegrum (Garmin Europe Ltd.), Stefano Mavilio (Tecnam), Bartlomiej Walas (Bartolini Air) and Theodora Sick (Bose Aviation) delivered their presentations on the BRP-Rotax stage and led engaging discussions afterward.
The Rotax Fly-In World Tour is set to become a platform inviting all aviation enthusiasts and the curious to join in celebrating the community, exploring, and testing what is new - an aviation festival, so to speak. Just like the Austrian Fly-In, the international events will be informative and entertaining, uphold-ing the quality standards of BRP-Rotax. These events will be organized and hosted by the Independent Service and Distribution Partner Network of BRP-Rotax. The first stop outside Europe will be in Brazil on November 25, 2023. The Fly-In in Wels has already been confirmed for next year as well.
"We see ourselves as an integral part of this special community. We are committed to continuing our dialogue with customers in the future, and Fly-Ins provide the ideal setting for such interactions. The success of the Rotax Fly-In in Wels reinforces our decision to expand this event concept international-ly," shared Peter Ölsinger.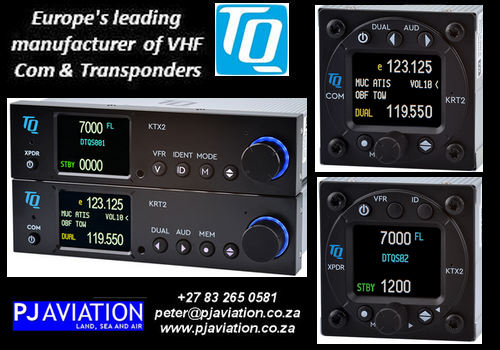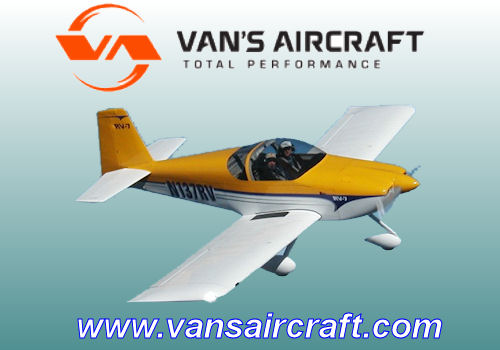 TEXTRON AVIATION ANNOUNCES CONFIRMED ORDER FOR FIRST 20 CESSNA GRAND CARAVAN EX AIRCRAFT FROM SURF AIR MOBILITY

Textron Aviation today announced that Surf Air Mobility Inc. has confirmed its order and paid the deposit for the first 20 Cessna Grand Caravan EX aircraft to be purchased under its previously announced initial fleet order of up to 100 aircraft with options for 50 additional aircraft.

Deliveries of the aircraft are expected to begin in the first half of 2024. The anticipated initial fleet delivery demonstrates progress in the exclusive relationship between the two companies supporting Surf Air Mobility's development of an electrified Cessna Grand Caravan EX aircraft.
The anticipated initial fleet delivery demonstrates progress in the exclusive relationship between the two companies supporting Surf Air Mobility's development of an electrified Cessna Grand Caravan EX aircraft. (Photo: Business Wire)
The anticipated initial fleet delivery demonstrates progress in the exclusive relationship between the two companies supporting Surf Air Mobility's development of an electrified Cessna Grand Caravan EX aircraft. (Photo: Business Wire)
The Cessna Grand Caravan EX is designed and manufactured by Textron Aviation Inc., a Textron Inc. (NYSE:TXT) company.
Surf Air Mobility has announced its intention that the Cessna Grand Caravan EX single-engine turboprops will be upgraded to Surf Air Mobility's proprietary electric or hybrid-electric powertrain technology. Surf Air Mobility is targeting FAA supplemental type certification in 2026.
"We are excited to see Surf Air's progress in expanding their fleet with deliveries expected to begin early next year," said Lannie O'Bannion, senior vice president, Global Sales and Flight Operations. "The Cessna Caravan's adaptability for passenger and cargo operations makes it an ideal platform for hybrid electric and electric propulsion innovations. This exclusive relationship demonstrates Textron Aviation's commitment to the future of sustainable flight."
Surf Air Mobility anticipates that the hybrid electric Cessna Grand Caravan EX aircraft will be utilized by Surf Air Mobility across its own network, connecting more airports with short-haul direct service across the U.S. on a path to creating a regional mass transport platform to sustainably connect communities. Surf Air Mobility will also be the exclusive provider to Textron Aviation of certain battery electric and hybrid electric powertrain technology for the Cessna Grand Caravan.
"Our relationship with Textron Aviation is paramount in our mission to revolutionize air travel," said Sudhin Shahani, co-founder of Surf Air Mobility. "This initial fleet delivery solidifies our commitment to bringing advanced electric aircraft to market to reduce fuel emissions and the cost of air travel."
The Cessna Caravan fleet of more than 3,000 aircraft is certified in 100 countries with more than 24 million flight hours amassed since the aircraft was introduced. Caravan aircraft fulfil roles for multiple missions, ranging from flight training to recreation, commuter airlines to VIP transport, cargo carriers and humanitarian missions. The Cessna Grand Caravan EX was engineered for challenging missions, high payloads and short, rough runways.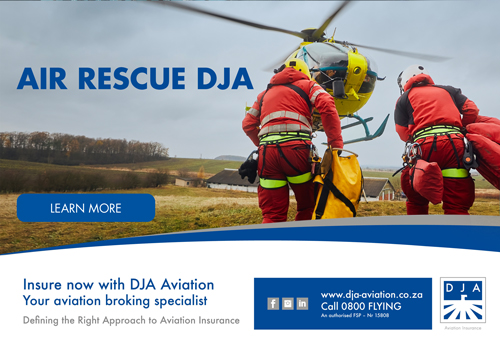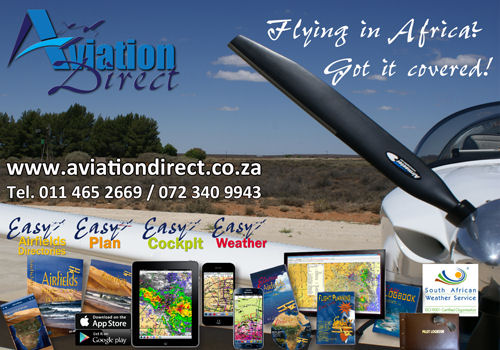 JOBY DELIVERS FIRST EVTOL AIRCRAFT TO EDWARDS AIR FORCE BASE AHEAD OF SCHEDULE

Joby Aircraft becomes first electric air taxi delivered to the U.S. Air Force; believed to be the first electric air taxi delivered in the U.S.; Aircraft will be used to demonstrate logistics missions on base, flown by U.S. Air Force Pilots; delivery is part of Joby's $131 Million Contract with the DOD

Joby Aviation, Inc. (NYSE:JOBY), a company developing electric vertical take-off and landing (eVTOL) aircraft for commercial passenger service, today announced it has delivered its first aircraft to Edwards Air Force Base approximately six months ahead of the expected 2024 delivery date. On-base operations with Joby aircraft will be used to demonstrate a range of logistics missions, including cargo and passenger transportation, and will be operated by both Joby and U.S. Air Force personnel. In partnership with the U.S. Air Force, NASA will also use the aircraft for research focused on how these aircraft could fit into the national airspace, benefiting the entire air taxi industry.
Joby's aircraft, which has already begun flying at Edwards AFB, is the first electric air taxi to be stationed on a U.S. military base and is believed to be the first delivery of an electric air taxi in the U.S., as part of Joby's $131 million AFWERX Agility Prime contract with the U.S. Air Force. Joby's current and previously completed work with the Department of Defence represents a total potential contract value of $163 million, the largest in the industry.
The Agility Prime contract includes the provisioning of up to nine aircraft to the U.S. Air Force and other federal agencies, reinforcing the U.S. government's continued leadership in developing and adopting eVTOL technology, and ushering in a new era of electric aviation. A second aircraft is planned to be delivered to Edwards in early 2024.
The aircraft, which was the first built on Joby's Pilot Production Line in Marina, CA, will be stationed at Edwards Air Force Base for at least the next year, with charging and ground support equipment provided on-base by Joby in a facility purpose-built by the Air Force for joint flight test operations. The U.S. Air Force and Joby will conduct joint flight testing and operations to demonstrate the aircraft's capabilities in realistic mission settings. On-base operations will also include the training of Air Force pilots and aircraft maintenance crews, which will provide the DOD with valuable insight into the performance of eVTOL aircraft and will give Joby on-the-ground operational and training experience as the company prepares for the launch of commercial passenger service in 2025.
Joby's partnership with the DOD dates back to its 2016 engagement with the Defense Innovation Unit (DIU), which granted the company early funding as well as access to test ranges and expertise that have aided its aircraft development program.
Over the past year, the U.S. Air Force and Marines have made multiple visits to Joby's manufacturing and flight test facilities in Marina, CA. Four U.S. Air Force pilots completed full remotely-piloted transition flights of the Joby aircraft in April, and two groups of Marines visited in May to conduct mission analysis regarding potential logistics and medical applications of the aircraft.
With a range of up to 100 miles plus energy reserves and a top speed of 200 mph, the Joby aircraft is capable of transporting a pilot and four passengers quickly and quietly with zero operating emissions.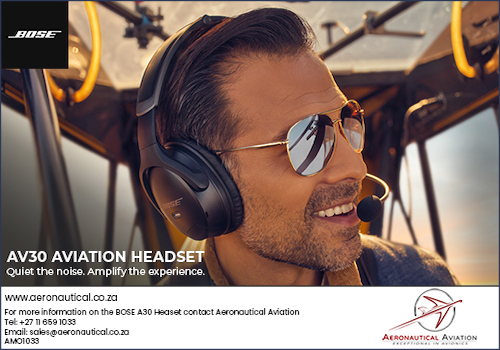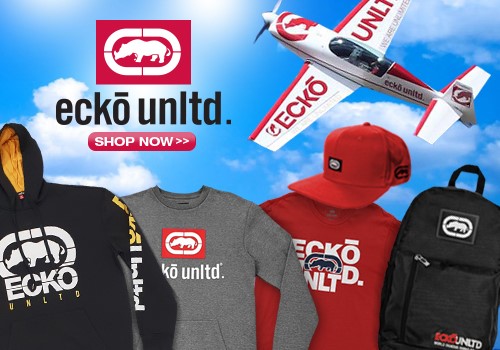 HEAVEN PROJECT COMPLETES WORLD'S FIRST PILOTED FLIGHT OF LIQUID HYDROGEN POWERED ELECTRIC AIRCRAFT

Project HEAVEN, a European-government-supported consortium assembled to demonstrate the feasibility of using liquid, cryogenic hydrogen in aircraft, today announced it has successfully completed the world's first piloted flight of an electric aircraft powered by liquid hydrogen. The consortium is led by H2FLY and includes the partners Air Liquide, Pipistrel Vertical Solutions, the German Aerospace Centre (DLR), EKPO Fuel Cell Technologies, and Fundación Ayesa.


The day consisted of four flights powered by liquid hydrogen as part of the project's flight test campaign, including one flight that lasted for over three hours. The flights were completed with H2FLY's piloted HY4 demonstrator aircraft, fitted with a hydrogen-electric fuel cell propulsion system and cryogenically stored liquid hydrogen that powered the aircraft.
Results of the test flights indicate that using liquid hydrogen in pla