Compiled by Willie Bodenstein



Google Banner Ad




This Week in Airlines, Airports and Airliners

ICAO formalizes a new capacity development and implementation support agreement with Ethiopia.

Passenger demand recovery continues in August.

UK announces funding for ICAO sustainability initiatives.

SAA launches route to Abidjan.

Cathay Group orders 32 A320neo Family aircraft.

Silk Way West Airlines takes delivery of first Boeing 777 Freighter.

LATAM Airlines takes delivery of its first A321neo, adds 13 more to orderbook.

United Orders 110 new aircraft with deliveries starting in 2028.

Worldwide incidents and accidents

Bonus Video - Douglas DC3 Dakota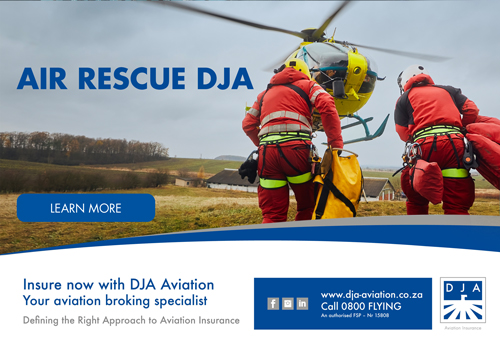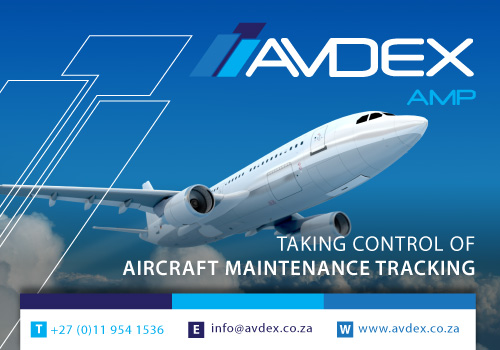 ICAO FORMALIZES A NEW CAPACITY DEVELOPMENT AND IMPLEMENTATION SUPPORT AGREEMENT WITH ETHIOPIA


Ethiopia has formalized a new implementation support agreement with ICAO that will provide support to the safe, secure, and sustainable development of the State's aviation sector by heightening its application of ICAO Standards and Recommended Practices (SARPs).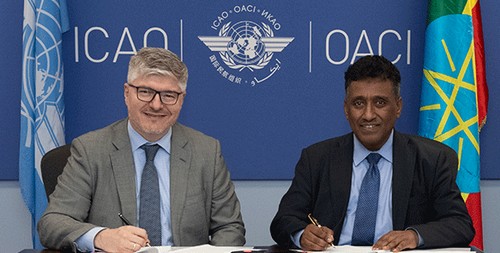 Undertaken in coordination with the ICAO Eastern and Southern African Regional Office, the signing of the Management Services Agreement (MSA) paves the way for deepened cooperation between ICAO and Ethiopia on critical aviation projects.
The agreement encompasses the provision of ICAO's portfolio of implementation support products and services, including the sharing of expertise, project management, the delivery of training packages and support with procurement, in line with the implementation support services provided by the ICAO Capacity Development and Implementation.
The new agreement was signed by the Secretary General of ICAO, Juan Carlos Salazar, and the Director General of the Ethiopian Civil Aviation Authority (ECAA), Mr. Getachew Mengiste.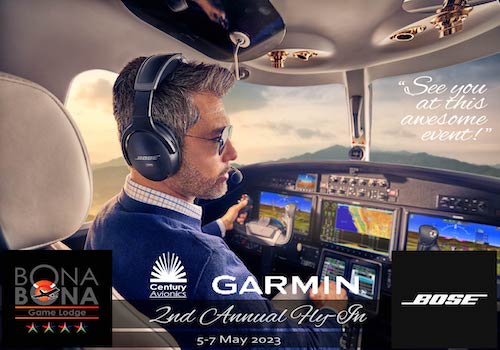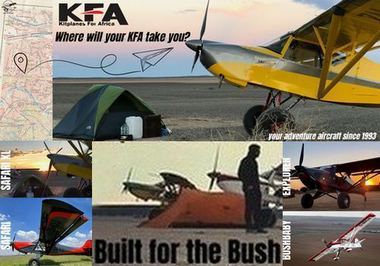 PASSENGER DEMAND RECOVERY CONTINUES IN AUGUST

The International Air Transport Association (IATA) announced that the strong post-pandemic passenger traffic trend continued in August. Total traffic in August 2023 (measured in revenue passenger kilometres or RPKs) rose 28.4% compared to August 2022. Globally, traffic is now at 95.7% of pre-COVID levels.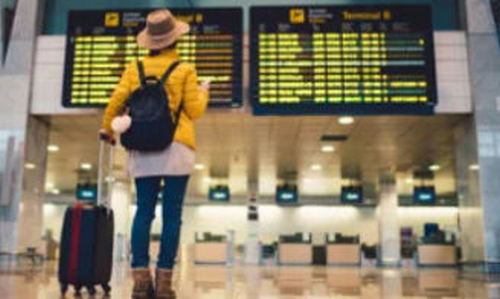 Domestic traffic for August rose 25.4% versus August 2022 and was 9.2% above the August 2019 results. This is largely driven by Chinese domestic demand.
International traffic climbed 30.4% compared to the same month a year ago. All markets saw double-digit percentage gains year on year. International RPKs reached 88.5% of August 2019 levels.
"Demand for air travel performed well in August. For the year to date, international traffic has increased by 50% versus last year and ticket sales data show international bookings strengthening for travel in the last part of the year," said Willie Walsh, IATA's Director General.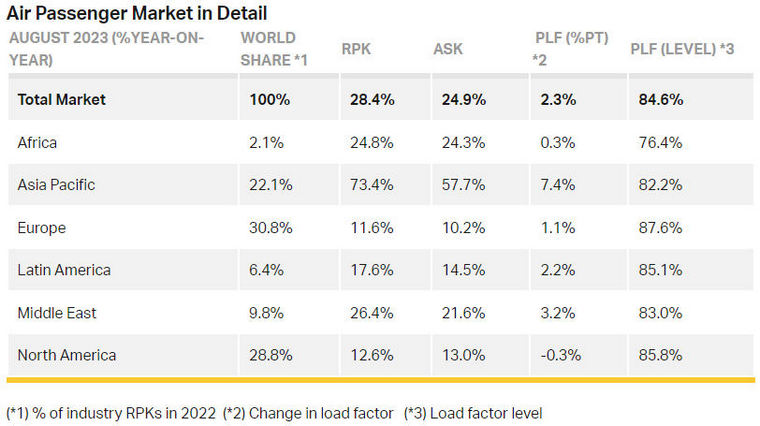 International Passenger Markets
Asia-Pacific airlines saw a 98.5% increase in August 2023 traffic compared to August 2022, continuing to lead the regions. Capacity climbed 85.5% and the load factor increased by 5.5 percentage points to 84.2%.
European carriers' August traffic rose 13.6% versus August 2022. Capacity increased 12.3%, and load factor edged up 1.1 percentage points to 86.8%.
Middle Eastern airlines posted a 27.3% increase in August traffic compared to a year ago. Capacity rose 22.7% and load factor climbed 3.0 percentage points to 83.1%.
North American carriers had an 18.6% traffic rise in August 2023 versus the 2022 period. Capacity increased 17.5%, and load factor improved 0.8 percentage points to 87.7%, which was the highest among the regions for a third consecutive month.
Latin American airlines' traffic rose 26.4% compared to the same month in 2022. August capacity climbed 23.8% and load factor rose 1.7 percentage points to 86.1%.
African airlines saw a 26.1% traffic increase in August 2023 versus a year ago. August capacity was up 25.5% and load factor rose 0.4 percentage points to 76.2%.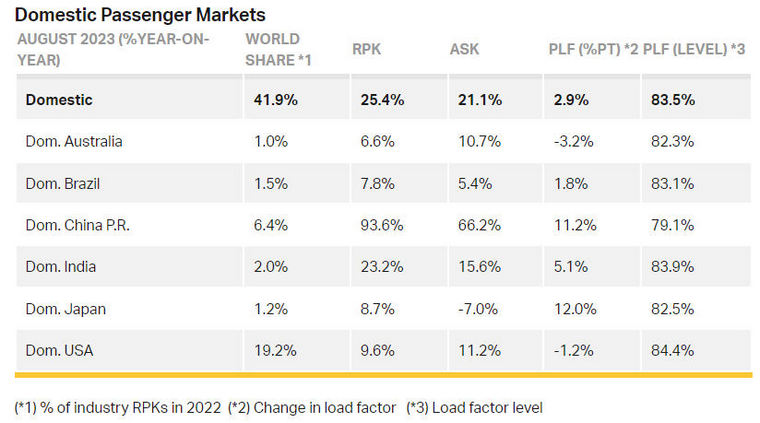 Indian domestic RPKs rose 23.2% compared to a year ago and have now exceeded pre-pandemic levels for seven consecutive months.
Japan's domestic market was impacted by Typhoon Khanun which caused major air traffic disruptions in southern Japan. Domestic RPKs grew 8.7% year over year, down on the 13.4% growth recorded in the previous month.

"Heading into the last quarter of the year, the airline industry is nearly fully recovered to 2019 levels of demand. The focus, however, has not been on getting back to a specific number of passengers or flights, but rather on meeting the demand by businesses and individuals for connectivity that was artificially suppressed for more than two years. Having seen the economic, social, and personal losses when airlines could not fly during the COVID-19 crisis, this industry is determined to secure a sustainable long-term future by achieving net zero carbon emissions by 2050. That was clearly evident at the first IATA World Sustainability Symposium (WSS) where discussions focused on how to decarbonize. We know that our customers want a world in which they can enjoy the freedom to travel sustainably. This inaugural WSS was a critical step in aligning policy makers, the aviation value chain and airlines with the concrete steps needed to deliver. And we will measure progress when we meet again in a year's time," said Walsh.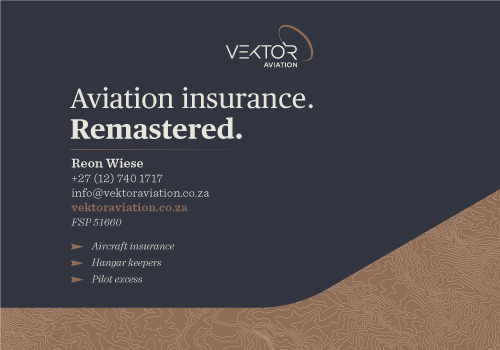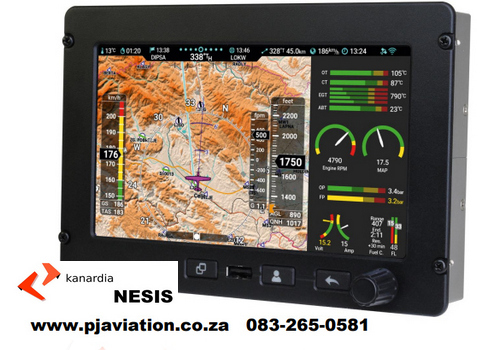 UK ANNOUNCES FUNDING FOR ICAO SUSTAINABILITY INITIATIVES

To support States "at the beginning of their sustainable aviation fuel (SAF) journey" the United Kingdom (UK) has announced that it will be contributing CAD 750,000 to the ICAO Environment Fund for the conduct of SAF feasibility studies.

The announcement was made at a bilateral meeting on 26 September 2023 between UK Director General of Civil Aviation Dr. Rannia Leontaridi (pictured left) and ICAO Secretary General Juan Carlos Salazar (pictured right), which took place in the context of a preparatory event for the Third ICAO Conference on Aviation and Alternative Fuels (CAAF/3).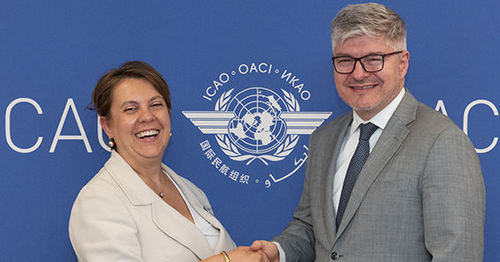 Earlier this month, the UK also decided to provide substantial SAF capacity building assistance to three recipient States, in support of ICAO's Assistance, Capacity Building and Training for SAF (ACT-SAF) programme.
The announcement also builds on previous commitments by the UK to funding aviation security, gender equality, and the broader transformation of ICAO itself.
In particular, the UK has been providing additional generous voluntary contributions to ICAO's Transformational Fund to facilitate the establishment of a global ambassador's programme and inspire a diverse new generation of aviators, in line with the call to action of the 2nd ICAO Global Aviation Gender Summit, and to transform ICAO so that the Organization is well-functioning, agile and responsive to meet future aviation challenges and opportunities. Further financial support was provided by the UK to ICAO's aviation security and facilitation fund in support of that Strategic Objective.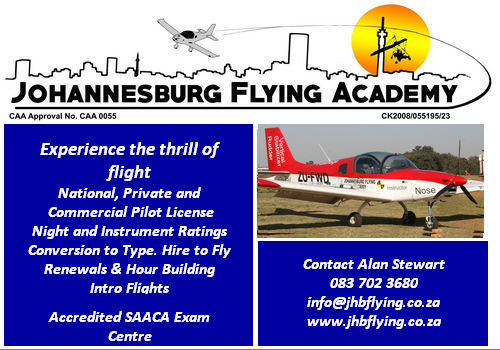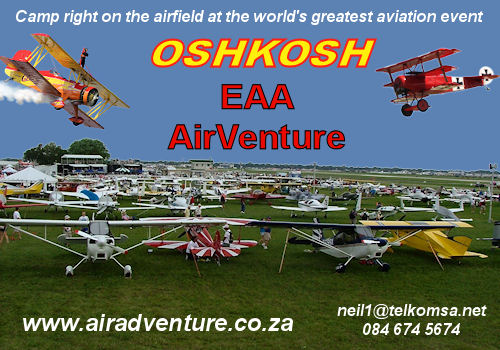 SAA LAUNCHES ROUTE TO ABIDJAN

South African Airways (SAA) is delighted to announce the launch of Abidjan in Côte d'Ivoire, its 12th destination in the continent. The route, which is in line with the airline's plans to grow its footprint in Africa, will be operated via Accra using its modern Airbus A330-300 with full-lie flat business class seats.


Bookings open for sale on 28th September 2023, with the launch of the first flight out of Johannesburg on Tuesday, 14 November 2023.
SAA will fly to Félix Houphouët Boigny International Airport in Abidjan three times a week, departing Johannesburg on Tuesdays, Thursdays, and Saturdays at 11h00 and arriving in Abidjan at 17h00, with a 55-minute stopover in Accra.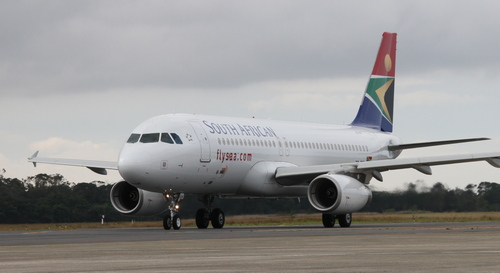 SAA Chief Commercial Officer, Mr Tebogo Tsimane, says the new route is exciting news for SAA and brings its destinations on the African continent up to 12. "The Abidjan route is an integral component of our West Africa expansion strategy." He says the schedule of flights is suitable for leisure and business travellers. "It also allows Voyager members yet another opportunity to earn miles, at one SAA Voyager mile for every R1.60 they spend."
In addition, this route will also provide an airfreight link between Accra, Abidjan and Johannesburg therefore enhancing the trade links between these three major cities with the rest of the SAA network.
Known as the Paris of Africa, Abidjan is well known for its coffee, cocoa, timber, bananas, pineapples, and manganese exports. The third-largest French speaking city in the world, it offers leisure and business travellers a wealth of sites to explore such as St. Paul's Cathedral, the Musée des Civilisations de Côte d'Ivoire, the Jardin botanique de Bingerville and the Abokouamekro National Park.
Interim CEO, Professor John Lamola, says, "Adding Abidjan to its route schedule is another feather in SAA's cap. Located on the West Coast of Africa, Abidjan is also an ideal location for connecting traffic to European destinations. Lamola added, "Our decision to implement a service to Abidjan is based on a rigorous analysis of the viability of the route, with sustainability at the heart of our strategic approach since our restart."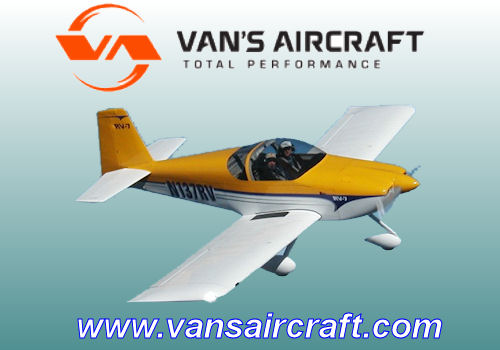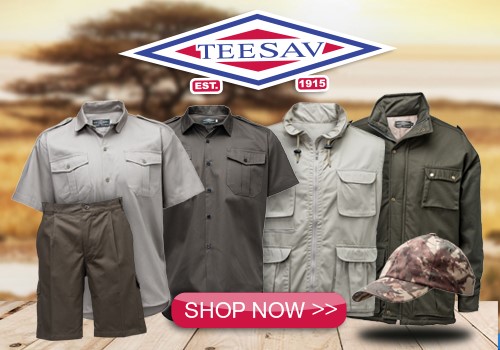 CATHAY GROUP ORDERS 32 A320NEO FAMILY AIRCRAFT

Hong Kong's Cathay Group has announced the purchase of an additional 32 Airbus A320neo Family aircraft as it continues to invest in expanding and modernising its fleet. The agreement doubles the Cathay Group's total orders for the A320neo Family to 64, of which 13 have already been delivered.


The 32 additional aircraft will comprise both the A321neo and A320neo which will join the fleets of Cathay Pacific and HK Express. They will principally serve destinations in the Chinese Mainland and elsewhere in Asia.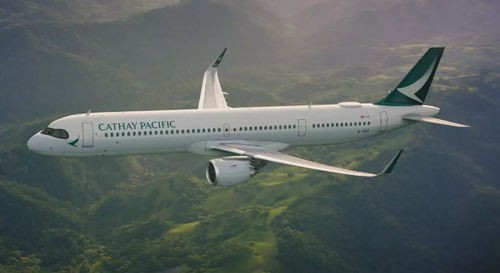 Airbus Chief Commercial Officer and Head of International, Christian Scherer said: "Cathay is one of the world's leading airline Groups and we are proud to be part of its recovery and growth plan."
"Operating out of the Cathay Group's base at the heart of Asia, the A320neo family will enable it to expand its services across the region with a most efficient single aisle fleet and a positive passenger comfort differentiation. With a significant reduction in fuel consumption, the aircraft will also bring an immediate contribution to the Cathay Group's sustainability goals."
The A320neo Family incorporates the very latest technologies including new generation engines, Sharklets and aerodynamics, which together deliver at least 20 percent lower fuel burn and CO2 emission savings. With more than 9,700 orders from over 130 customers, the A320neo Family is the world's most popular single aisle aircraft.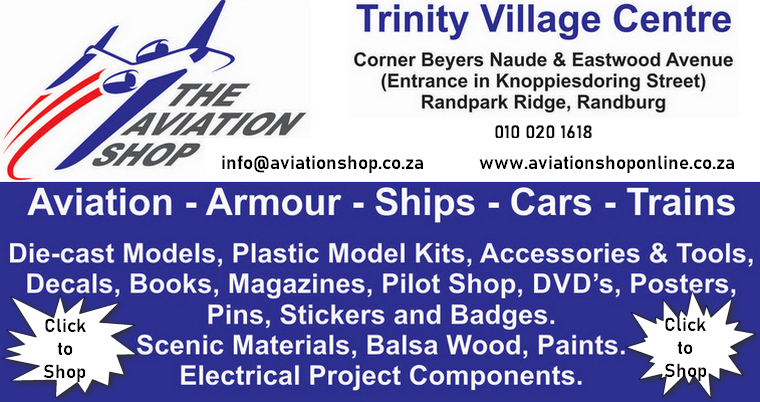 SILK WAY WEST AIRLINES TAKES DELIVERY OF FIRST BOEING 777 FREIGHTER


Silk Way West Airlines' first Boeing 777 Freighter arrived at Heydar Aliyev International Airport today as the airline becomes the newest operator of the world's largest, longest range and most capable twin-engine freighter. The 777 Freighter will enable Silk Way West to increase its capacity to meet growing cargo demand around the globe.


"Delivery of this aircraft marks a defining moment in our strategic plan to make Silk Way West Airlines greener, more fuel efficient, and better positioned for growth from conception to reality," said Fadi Nahas, vice president of Silk Way West Airlines, Americas. "This expansion of the fleet will open up opportunities for Silk Way West Airlines to boost the volume of flights and extend our reach to additional strategic destinations, reflecting the growing importance of our home base of Baku as a regional and global transportation hub."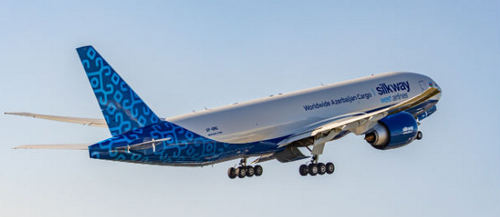 Designed to integrate smoothly with existing cargo operations, the 777 Freighter will provide Azerbaijan-based Silk Way West with enhanced efficiency and operational flexibility. With a range of 9,200 kilometres, the 777 Freighter can carry a maximum structural payload of 107,000 kilograms, allowing operators to make fewer stops and reduce landing fees on long-haul routes. The airplane's large fuselage diameter allows carriers to transport tall and outsized cargo loads on 3-meter-tall pallets, and its main deck side cargo door is 3.72 meters wide, allowing convenient loading of taller and wider cargo.
The enhanced fuel efficiency of the 777 Freighter, along with the airline's recent selection of the 777-8 Freighter, will support the carrier's near- and long-term sustainability goals.
"With the global air cargo fleet expected to grow by more than 60% over the next 20 years, the unmatched efficiency of the 777 Freighter will boost Silk Way West's capabilities and allow them to further scale their world-class cargo operations," said Paul Righi, Boeing vice president Sales, Eurasia. "We are honoured to strengthen our partnership as Silk Way West continues to build its freighter fleet."
The 777 Freighter is Boeing's top-selling freighter of all time. Customers from around the world have ordered 319 777 Freighters since the program began in 2005. As the market leader in cargo airplanes, Boeing provides more than 90% of the worldwide dedicated freighter capacity, including new-production and converted airplanes.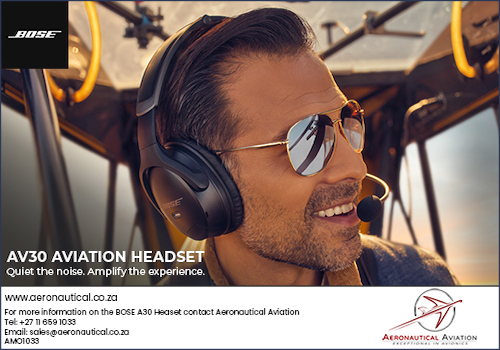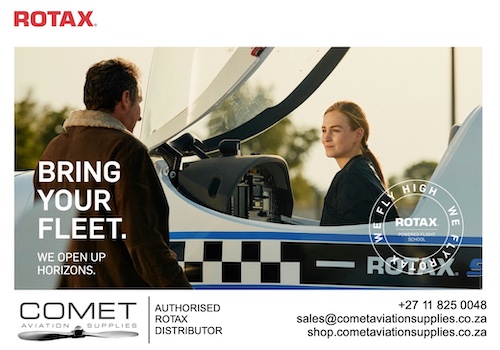 LATAM AIRLINES TAKES DELIVERY OF ITS FIRST A321NEO, ADDS 13 MORE TO ORDERBOOK

LATAM Airlines has taken delivery of its first A321neo leased from AerCap and placed an order for 13 additional A321neo aircraft to further expand its route network and drive its regional growth. This is the first delivery of a committed backlog of 76 A321neo aircraft. In total, LATAM has 111 A320 Family aircraft to be delivered.


The newly delivered A321neo for LATAM can seat up to 224 passengers and feature Airbus' Airspace XL bins in the cabin. The larger bins provide a 40% increase in storage space and facilitates 60% more carry-on bags, allowing a more relaxed boarding experience for passengers and cabin crews. The newly delivered A321neo flew to its destination with 49% Sustainable Aviation Fuel (SAF).
"Our fleet renewal and modernization strategy is fully aligned with our sustainability commitment and brings us closer to the goal of becoming a carbon-neutral group by 2050," said Ramiro Alfonsín, Chief Financial Officer of LATAM Airlines Group. "We will continue to work on enhancing the current fleet with next-generation aircraft to further improve our connectivity while caring for the environment."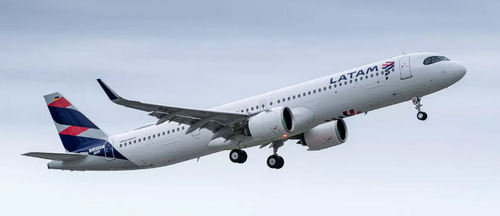 "We thank LATAM for their continued confidence in our aircraft, reselecting the A321neo for its continued network growth. This strategic move also accelerates LATAM decarbonisation trajectory as the A321neos are at least 20% more fuel-efficient, emitting 20% less CO2 and 50% less noise compared to previous generation aircraft," said Christian Scherer, Chief Commercial Officer and Head of Airbus International.
The A321neo is the largest member of Airbus' best-selling single-aisle A320 Family. The A321neo allows operators to cover the entire market, while offering the lowest seat-mile cost of any single-aisle available. To date, more than 5,200 A321neos have been ordered by customers worldwide.
LATAM Airlines Group and its affiliates are the main group of airlines in Latin America, with presence in five domestic markets in the region: Brazil, Chile, Colombia, Ecuador and Peru, in addition to international operations throughout Europe, Oceania, the United States and the Caribbean. Today, LATAM operates 240 Airbus aircraft and is the largest Airbus operator in Latin America. In July this year, LATAM took delivery of a new Airbus A320neo, the first delivery using 30% SAF.
Airbus has sold over 1,150 aircraft in Latin America and the Caribbean. More than 750 are in operation throughout the region, with more than 520 in the order backlog, representing a market share of 58% of in-service passenger aircraft. Since 1994, Airbus has secured 75% of net orders in the region.
In 2016, Airbus became the first aircraft manufacturer to offer customers SAF at delivery flights. Today, aircraft and helicopters leave Airbus delivery centres with SAF onboard. SAF has been identified as one of the key elements in helping achieve emissions reduction goals.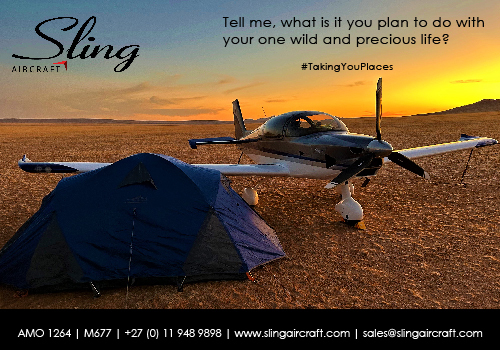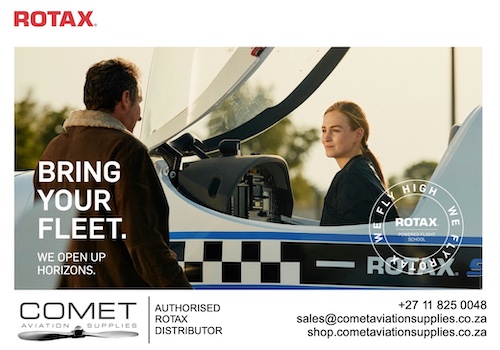 UNITED ORDERS 110 NEW AIRCRAFT WITH DELIVERIES STARTING IN 2028

United Airlines announced orders for 110 more aircraft for delivery beginning in 2028, building on the early success of United Next and adding additional flexibility for its long-term fleet. United converted previous options and purchase rights into firm orders for 50 Boeing 787-9s for delivery between 2028 through 2031, as well as 60 Airbus A321neos for delivery between 2028 and 2030. The company also secured new options for up to 50 more Boeing 787s and purchase rights for an additional 40 A321neo aircraft at the end of the decade.

"We're building a bright future at United and this order takes our already successful United Next plan into the next decade and beyond," said United CEO Scott Kirby. "Our planning and focus on the long term have helped us surge past other airlines that stood still. I'm convinced our strategy is the right one as we continue to add new, larger aircraft to take full advantage of our growing flying opportunities both internationally and domestically."
United expects to take delivery of about 800 new narrowbody and widebody aircraft between 2023 and the end of 2032.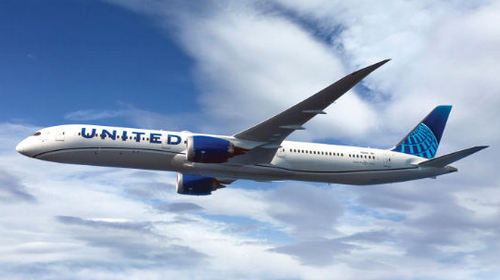 A key component of the United Next plan is growth in gauge, essentially flying larger planes with more available seats on the same route. Given that United currently operates out of the largest markets in the country - Chicago, Denver, Houston, Los Angeles, Newark/NYC, San Francisco, and Washington, D.C. - up gauging also boosts overall connectivity domestically and internationally.
In 2019, United averaged 104 seats per North American departure, among the lowest in the industry. By 2027, United expects that number to jump more than 40% to over 145. United now has 180 A321neo and over 370 737 MAX aircraft on firm order through 2030, a combination that will drive the average seats per departure even higher on these larger aircraft, with even lower anticipated per-seat costs.
United's latest aircraft order starts at the end of the decade and can be used for fleet growth or replacement, depending on the demand and the economic climate at the time. And from a widebody perspective, the 50 incremental 787-9s that United ordered today will allow the airline to further simplify its international fleet - another benefit to customers and employees as well as an area of cost savings.
United is already the largest carrier across the Atlantic and Pacific. The airline now has 150 Boeing 787s on firm order - more than any airline in the world.
The new aircraft in today's order will have the same customer amenities, technological innovations and fuel efficiency benefits as previous United Next narrowbody and widebody orders. For narrowbodies, these include seatback screens in every seat, enough overhead room for everyone's carry-on, Bluetooth connectivity, and fast Wi-Fi. And each new widebody features United Polaris® business class, where customers get their own pod with a lie-flat seats and 16-inch seatback screens. The airline recently announced new business class amenity products and services from Therabody and Saks Fifth Avenue.
Plus, these new aircraft will continue to reduce United's per-seat carbon emissions compared to the older models they replace, in line with the airline's expectation to be net zero by 2050 by reducing GHG emissions 100% without relying on traditional carbon offsets. According to Boeing, the 787 Dreamliner contributes up to a 25% improvement in fuel efficiency and lower carbon emissions per seat compared with the airplanes it replaces and according to Airbus, the A321neo brings a 50% noise reduction and more than 20% fuel savings and CO2 reduction compared to previous generation single-aisle aircraft.
United expects that 75% of its fleet will be new-generation by 2030.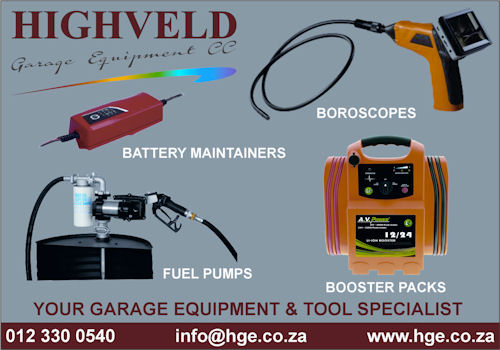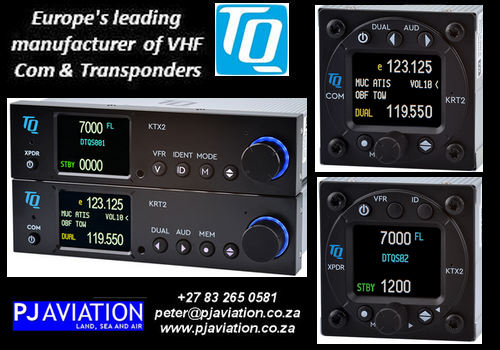 Argentina, Buenos Aires-Jorge Newbery Airport, BA: A Flybondi Boeing 737-8U3, diverted to Buenos Aires/Ezeiza Airport, BA (EZE) after an engine failed on departure from Buenos Aires-Jorge Newbery Airport, BA (AEP).
USA, Chattanooga-Lovell Field, TN: A FedEx Express Boeing 757-236 (SF), made a gear-up landing and skidded off runway 20 at Chattanooga-Lovell Field, TN (CHA). The aircraft had departed CHA at 22:32 hours local time on a cargo flight to Memphis International Airport, TN (MEM). After take-off the flight crew reported an issue with the landing gear. The flight then circled the airport, performed a low pass before landing back at CHA. After landing the aircraft went off the end of the runway.
USA, SW of Las Vegas-Harry Reid International Airport, NV: A Hawaiian Airlines flight HA5 reportedly was struck by lightning, before returning to Las Vegas Airport (LAS).
USA, Denver International Airport, CO: A United Airlines Boeing 737 MAX 9, aborted the take-off roll from runway 16R at Denver International Airport, CO (DEN) due to smoke and fire under the right wing. ARFF extinguished the fire.


Douglas DC3 Dakota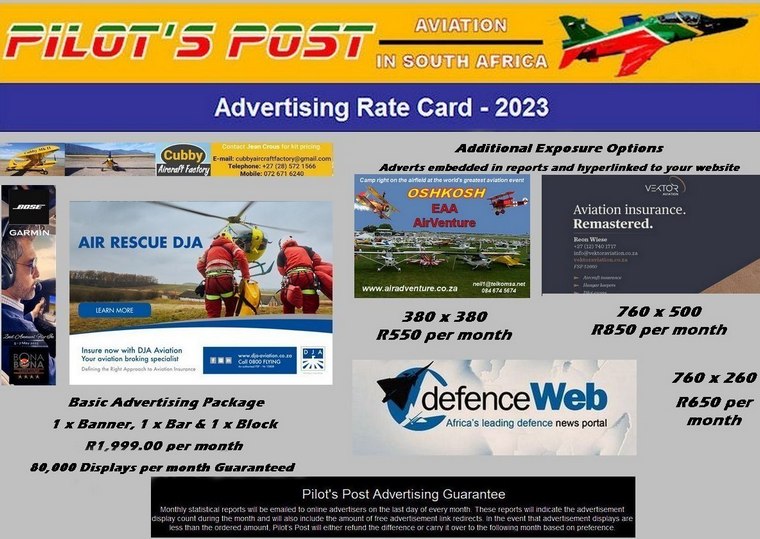 Google Banner Ad