Compiled by Willie Bodenstein



Google Banner Ad




THIS WEEK IN MIDWEEK UPDATE
SAAF just beats austerity adjusted flying hour target.
SAAF pilots training at the International Test Pilots School in Canada.
GAMA Mourns the Loss of Richard "Spad" McSpadden.
MD Helicopters closes contract with Nigerian Federal Government for 12 MD 530F Cayuse Warrior Plus helicopters.
Cyclorotor unveiled footage of the first flight of their Bumblebee2.0 concept with an enhanced propulsion system.
Erickson announces strategic alliance with Helicopter Express.
Cessna Citation Ascend mock up to make North American debut at NBAA-Bace 2023.
This week in History - A British bomber is shot down over the Netherlands by German antiaircraft artillery after being illuminated by a searchlight coupled to a Freya radar.
Bonus Video - Globe Swift A2A Shoot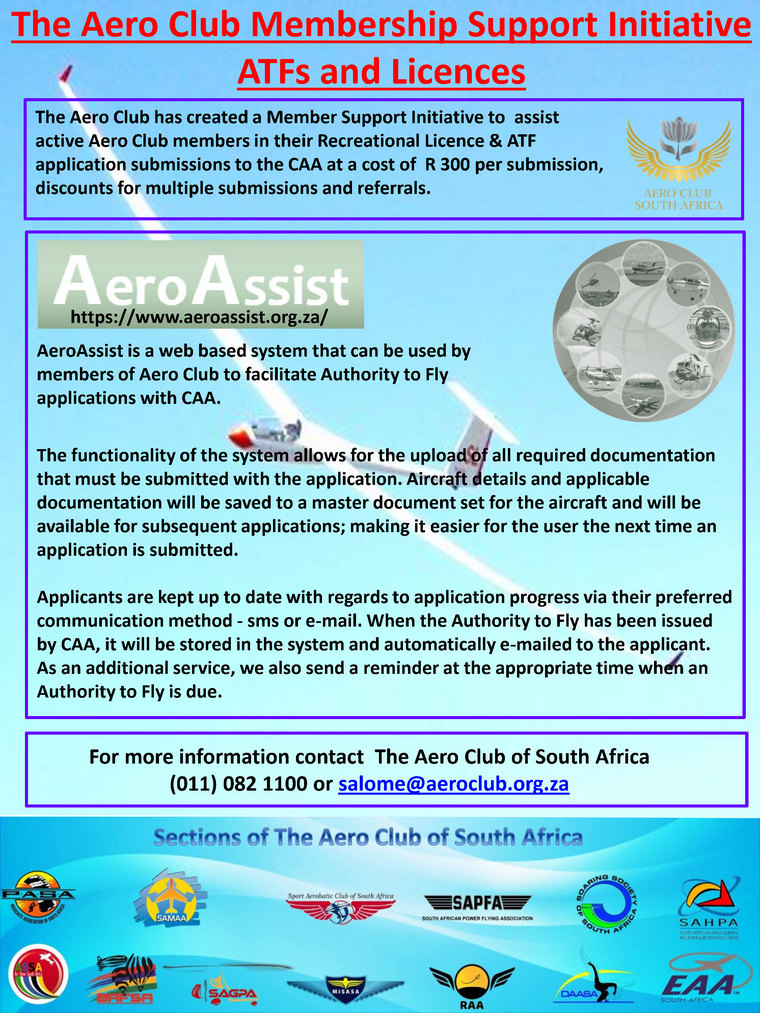 14
Krugersdorp Flying Club Fly In. RSVP via Whatsapp 083 577 8894
21
Tedderfield Sun's out Buns out Breakfast Fly In. Alan 083 702 3680
14 to 22
SAC World Advanced Aerobatic Championships training in the USA. Contact Annie Boon E-mail:
info@anniesaviationcorner.com
24 October to 4 November. SAC Advanced World Aerobatics Championships Las Vegas. Contact Annie Boon E-mail:
info@anniesaviationcorner.com
28
SAPFA SA Landing Championships - Brits & Stellenbosch airfields. Contact Ron Stirk E-mail:
melron@mweb.co.za
Cell: 082 804 445 0373

4
EAA Chapter 322 breakfast fly-in gathering, boot sale, fly market EAA Auditorium. Contact Neil Bowden E-mail:
airadventuresa@gmail.com

4
Brakpan Aero Club Cessna fly-in. Contact Clarissa E-mail:
Clarissa@airborneaviation.co.za
Cell: 074 113 2911
4 Gyro Fly-In Kitty Hawk Airfield. All aircraft welcome. RSVP Juanita 082 040 9798
11
EAA Chapter 322 breakfast fly-in venue TBA. Contact Neil Bowden E-mail:
airadventuresa@gmail.com
13 to 17
Dubai Airshow 2023. Contact: henrietta.fernandes@dubai.aero
18
EAA National & Chapter 322 Annual Awards Dinner Venue TBA. Contact Neil Bowden E-mail:
airadventuresa@gmail.com
25
Aero Club Awards 50 Viking Way Rand Airport (Menno Parsons hangar). Contact Sandra Strydom
sandra@aeroclub.org.za
Tel: 011 082 1100
26
SAA Museum Rand Airport in Memoriam SA 295 Helderberg. For more information call 076 879 5044 or email
info@saamuseum.co.ca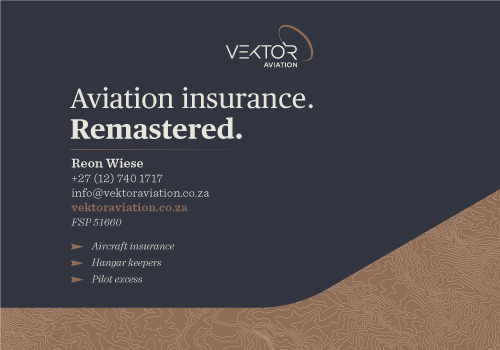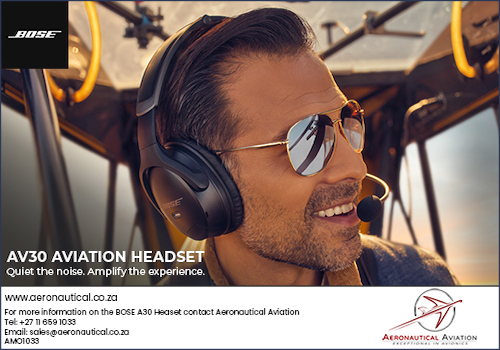 www.defenceweb.co.za

SAAF JUST BEATS AUSTERITY ADJUSTED FLYING HOUR TARGET


Implementation of austerity measures at the SA Air Force (SAAF) saw it pass - even if only slightly - a reduced flying hour target for the 2022/23 financial year. The airborne service budgeted to fly 12 000 hours in the reporting period - down by a substantial 5 100 on 2021/22 - and logged 12 059.2 hours, according to the Department of Defence (DoD) 2022/23 annual report.


By far the majority - 8 900.5 - were logged in force preparation flying with force employment hours a distant second at 2 483.6. SAAF management budgeted for a thousand hours of moving VVIPs (Very, Very Important Persons) to and from local, regional, continental and international destinations and, logged 675.1 hours.
Hours flown in force preparation were close to two thousand more than planned (7 000 force preparation hours budgeted and 8 900 flown) with force employment hours 1 517 less than the 4 000 budgeted.
The annual report - again - provides no breakdown of aircraft types utilised for the three taskings.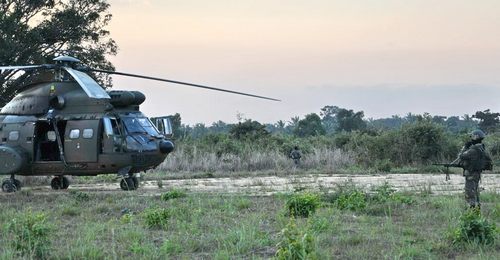 In its introduction to the air defence section, the annual report notes the SAAF "continued to provide support to the joint force employment requirements, despite air defence capabilities remaining under pressure due to budget constraints". This is further explained by "inadequate force levels of all aircraft systems within the SAAF continued to hamper the ability to fulfil required operational and training requirements". The reduced budget "led to a decrease in force preparation hours and resulted in maintenance and servicing backlogs with fewer serviceable aircraft available".
Another observation on the funding shortfall has it "flying system groups could not ensure that all aircraft kept to planned force preparation hours; resulting in a lack of adequate force preparation hours to ensure aircrew competencies and maintain training standards".
A total of 609 learners were trained during the year under review. Annual training targets have not been met because of courses being rescheduled and still ongoing as at the end of the reporting period, the annual report noted.
A case in point on maintenance and servicing backlogs are the Cessna 208 Caravans operated by 41 Squadron out of Air Force Base (AFB) Waterkloof in Centurion. The single-engine, high wing aircraft have been in service since 1988 and are grounded with some reports having it for over two years.
That the grounding was not unexpected cane from Armscor, which noted the end of a maintenance contract in December 2021 brought the eight-strong Caravan fleet's age to 40 years, requiring "a midlife upgrade to cater for obsolete avionics". A new maintenance contract was to be adjudicated in April 2022 with no bidder meeting the requirements.
In response to a defenceWeb inquiry, Armscor Senior Manager: Corporate Communication Liziwe Nkonyana said: "The client (the SAAF) has since requested to review the scope of work to include both support and upgrades".
Once a SAAF tasking letter is received Armscor's supply chain management process will start "immediately".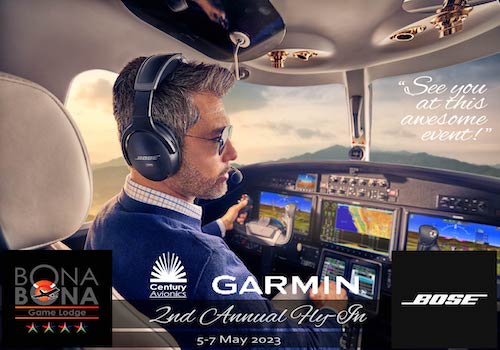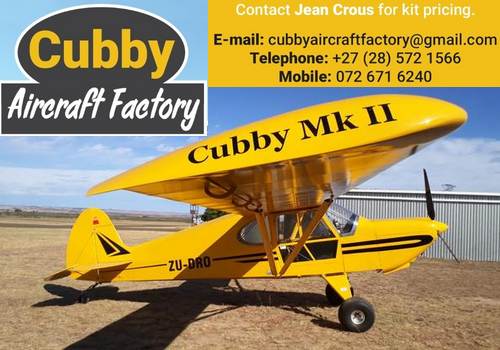 SAAF PILOTS TRAINING AT THE INTERNATIONAL TEST PILOTS SCHOOL IN CANADA
www.defenceweb.co.za

The International Test Pilots School (ITPS) in Canada is training three South African Air Force (SAAF) pilots and an engineer, who joined the first course of 2023. The pilots are Lieutenant Colonel Geoffrey Cooper from 2 Squadron (Gripen), Lieutenant Colonel Akhon Ngcobo from 28 Squadron (C-130BZ Hercules captain) and Major Jonathan Sterling from 87 Helicopter Flying School in Bloemfontein. The engineer is Captain Ngobeni.

They are part of an intake that includes pilots from Poland, the Netherlands and Turkey, with candidates from Airbus, Leonardo PZL-Swidnik, the Royal Netherlands Air Force (RNLAF), Turkish Air Force, and Turkish Aerospace Industries. (ITPS graduates have taken Turkey's Hurkus turboprop trainer and T-625 medium helicopter to first flight, development and certification and ITPS graduates have conducted the first taxi tests of Turkey's Hurjet and TF-X prototypes.)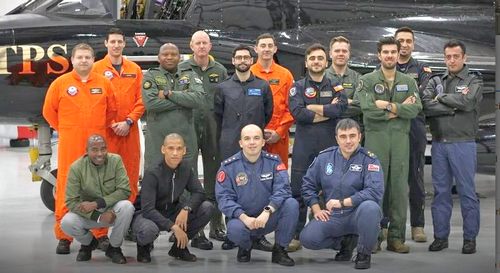 "We are delighted to have the SAAF back at ITPS, and to welcome new customer the RNLAF! They are joined by ITPS Assistant Flight Test Instructors, Vaughn Guigui and Guy Lynch who will be participating in the full course," ITPS said in a statement at the beginning of the year.
The SA Air Force has previously made use of ITPS to train test pilots and has in the past sent about two members a year on course.
Originally established in the UK in 1986, the International Test Pilots School is now based in London, Ontario, and is one of only eight recognised schools of experimental flight testing worldwide. For more than 30 years, ITPS has been training test pilots and flight test engineers for air forces and the civil industry. The company also provides military flight training. Before ITPS moved to Canada in 2001, Canada did not have a school of flight testing, unlike most major aerospace industry countries.
ITPS Canada is an EASA (European Union Aviation Safety Agency) Approved Training Organisation for test pilots and flight test engineers, offering courses ranging from one year Graduate course, EASA CAT-1 and CAT-2 courses, short courses and online courses. The school is also a Designated Learning Institution offering a Master of Science in Flight Test Engineering. Students from around the world are trained using various fighter and trainer jets, light aircraft, helicopters and flight simulators, including L-29, L-39 and Hunter jets.
The SAAF has very few test pilots, although it does draw on test pilots working for Incomar and the Test Flying Academy of South Africa (TFASA) based in Oudtshoorn. Former Incomar CEO Johannes Joubert, for example, completed the Experimental Test Pilots Course at ITPS in the 1990s and did test pilot work for the SAAF and later for various customers like Ahrlac at Incomar. Another ITPS alumnus is former SAAF pilot Jannie Scott, who was an instructor at ITPS for two years before heading the TFASA's Test Pilot School between 2018 and 2022 - he is now CEO of Ascenso Flight Test in Mossel Bay.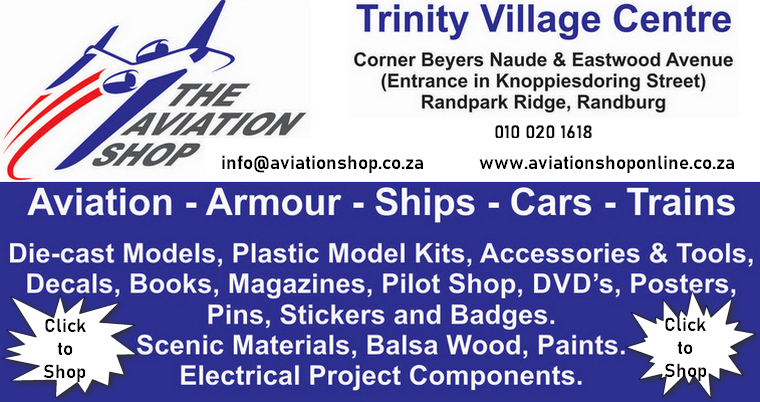 GAMA MOURNS THE LOSS OF RICHARD "SPAD" MCSPADDEN

Leaders of the General Aviation Manufacturers Association (GAMA) express their deepest sorrow and condolences as the association mourns the loss of Richard "Spad" McSpadden, Senior Vice President of the AOPA Air Safety Institute.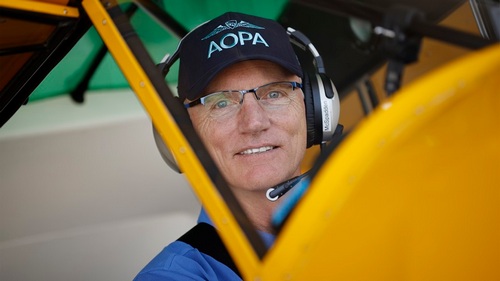 "Yesterday, aviation lost a true giant. Our general aviation community is in deep mourning with the passing of Richard McSpadden," said Pete Bunce, GAMA President and CEO. "Spad was a close friend. We flew F-15s together over the skies of Iraq, worked closely within the airshow community when he served as the leader of the USAF Thunderbirds, and we flew the Idaho backcountry together. I have never known an aviator with finer pilot skills who then in-turn selflessly helped others benefit from his vast expertise with such humility that pilots at any experience level felt comfortable learning in Spad's presence."
"Spad was pilot's pilot," said Eric Hinson, SIMCOM President and CEO and GAMA Chairman. "His quiet competency was evident to all of us who were fortunate to fly with him. We have lost one of our very best and a true champion of aviation safety."
"The best tribute we can give to Richard is to continue to raise the safety bar in general aviation and share Spad's passion to make us all better aviators. Our hearts and prayers go out to Judy, Grant, Annabel and their entire extended family, the family of the other pilot lost in this tragedy, and the AOPA team," Bunce added.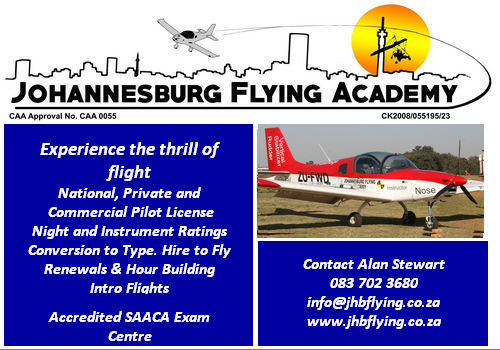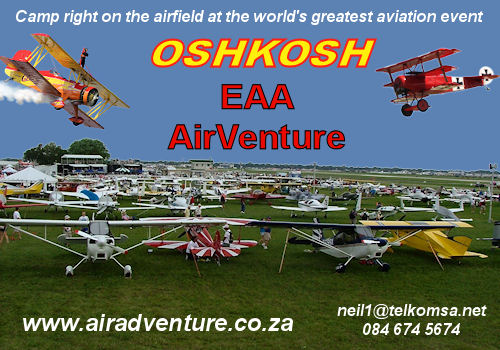 MD HELICOPTERS CLOSES CONTRACT WITH NIGERIAN FEDERAL GOVERNMENT FOR 12 MD 530F CAYUSE WARRIOR PLUS HELICOPTERS.

MD Helicopters (MDH) closed a contract with the Nigerian federal government for 12 MD 530F Cayuse Warrior Plus Scout/Attack helicopters during a signing ceremony in Nigeria. The aircraft will be operated by the Nigerian Army Aviation to effectively tackle the security challenges in the country.

The acquisition of the new attack helicopters is part of ongoing efforts by the Federal Government of Nigeria to enhance the capacity of the Nigerian Army Aviation towards achieving constitutional responsibilities in a joint environment.
The Chief of Army Staff (COAS), Lieutenant General Taoreed Lagbaja commented at the opening ceremony of the maiden Nigerian Army Aviation Seminar in Abuja, that the MD 530F Cayuse Warrior Plus attack helicopters would operationalize the Nigerian army aviation unit, which was set up to improve ground troops' agility, responsiveness, and efficacy during operations. The COAS added that it would also contribute to the overall operational success of joint and coalition troops.
"MD Helicopters is grateful for the trust of the Nigerian government, and we're excited to showcase this purpose built, best value solution to Nigeria and the world," says MD Helicopters President and CEO Brad Pedersen, who attended the ceremony alongside Nigerian military leadership.
MD Helicopters will begin delivering the aircraft to Nigeria in the fourth quarter of 2023.
The Cayuse Warrior is a proven tactical scout and light attack aircraft built from the MD 530F design and valued for its unmatched power, safety, speed, agility, and unparalleled confined area capabilities. The 'Plus' version features mission enhancements that include the weapons system, avionics improvements, armor, and increased power performance.
The Nigerian selection includes a complete ILS package, spares, pilot and maintainer training, and a simulator.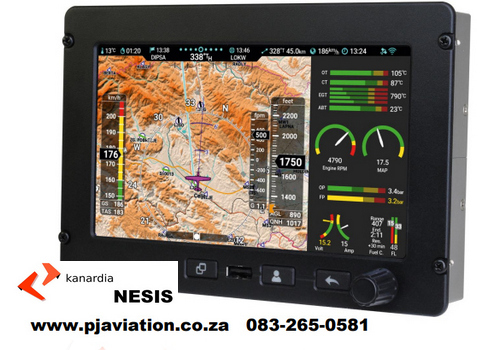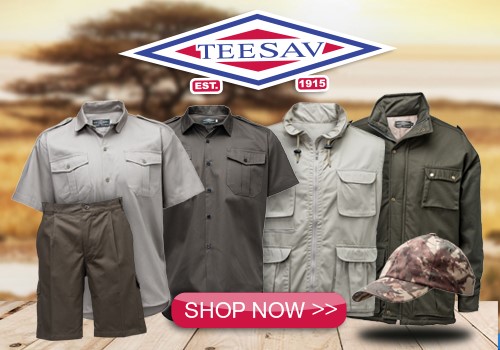 CYCLOROTOR UNVEILED FOOTAGE OF THE FIRST FLIGHT OF THEIR BUMBLEBEE2.0 CONCEPT WITH AN ENHANCED PROPULSION SYSTEM LAST WEEK.

The flight occurred at the end of August, 2023. This aircraft showcases a unique configuration, featuring four CR42 CycloRotors and an advanced flight control system. The launch of the outdoor flight campaign marks progress toward development of CYCLOROTOR's unique aviation propulsion system.



The flight demonstration took place at a general aviation airport in Austria. CYCLOROTOR shares that their outdoor flight operations adhere to all applicable regulations set by the European Union Aviation Safety Agency (EASA), operating under the UAS operational authorization for the "specific" category.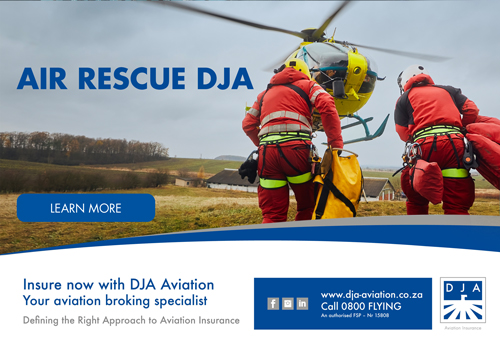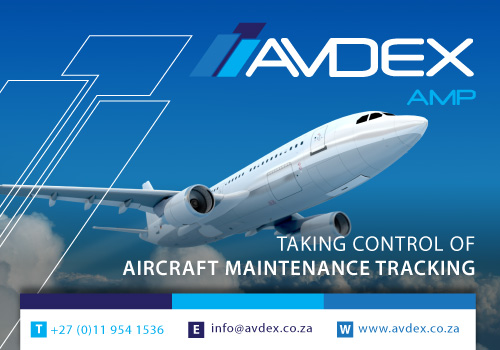 ERICKSON ANNOUNCES STRATEGIC ALLIANCE WITH HELICOPTER EXPRESS

Erickson Incorporated and Helicopter Express, Inc. announced a strategic alliance formed to support and diversify S-64 Air Crane® helicopter operations in North America and meet growing worldwide demand for heavy-lift, S-64 sustainment, modernization, and production. Helicopter Express is acquiring additional Erickson S-64s, one delivered this month and others through the end of the year.


"The Helicopter Express team is thrilled to own and operate additional cranes, support existing customers, and bring the crane's unique construction and firefighting expertise to new customers in North America and abroad," said Helicopter Express Founder and President Scott Runyan.
Both companies have coordinated closely with customers to ensure a seamless transition with no disruption of service. These customers will benefit from further assurance of OEM support through the Powered by Erickson™ program, which is a performance-based logistics plan with added value to keep aircraft in the air and on mission.
"The alliance with Helicopter Express is a strategic step for us," said Erickson President and CEO Barry Kohler. "Erickson is channelling resources to integrate the global supply chain and improve support for all operators."
In October 2022, Helicopter Express was the first commercial operator to acquire an S-64F (N159AC) from Erickson, adding heavy-lift capability to their versatile fleet.
Erickson continues to optimize their OEM support of operators and grow the fleet of the iconic S-64 Air Crane® helicopters to serve communities worldwide.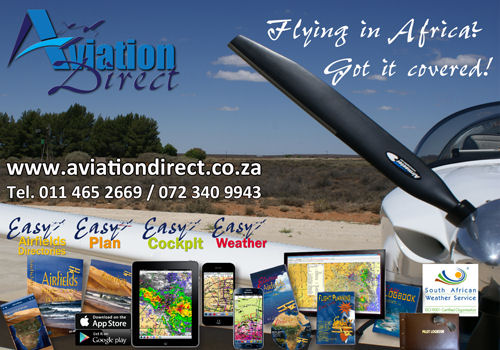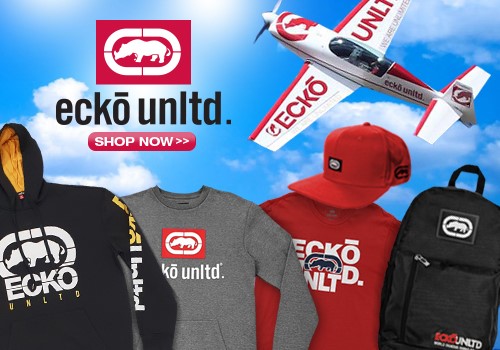 CESSNA CITATION ASCEND MOCK UP TO MAKE NORTH AMERICAN DEBUT AT NBAA-BACE 2023

Textron Aviation today its Cessna Citation Ascend mock-up will make its North American show debut at the 2023 National Business Aviation Association Business Aviation Convention and Exhibition (NBAA-BACE) Oct. 17 through 19 in Las Vegas, Nevada.

Unveiled earlier this year, the Citation Ascend is designed to bring an entirely new cockpit, improved performance and a more luxurious cabin to the midsize business jet market. Attendees will enjoy access to a completely new mock up at Textron Aviation's static display at Henderson Executive Airport, including a fully sustainable interior, a new hard-shell exterior with a custom paint scheme and additional functionality within the cabin.
"We designed the Ascend to take the best from our legendary 560XL series - the most successful family of business jets - and set a new standard in terms of comfort and performance," said Lannie O'Bannion, senior vice president, Global Sales and Flight Operations. "For the first time in North America, customers can see for themselves how the Ascend can transform their business or travel experiences and give them versatility and flexibility to accomplish any mission, now and in the future."
Currently under development, the Citation Ascend is expected to enter into service in 2025.

South Africa, near Ceres, Western Cape: A Titan Tornado S crashed near Ceres Western Cape, when approaching Ceres Airfield (FACE). The sole pilot died and the ultralight was written off.
Zimbabwe, 6 km NW of Mashava: A Cessna 206 Stationair operated by RZM Murowa, crashed in the Zvamahande area. The six occupants died and the aircraft was destroyed.
Atlantic Ocean, North Sea between Norway and Shetland UK: A search operation was launched after a Cessna 172S Skyhawk SP aircraft lost contact over the North Sea. The plane had taken off from Germany with one person on board. When the alarm was raised the aircraft was believed to be in the UK search and rescue region. A fixed-wing aircraft was sent to investigate an area between Shetland and Norway on Monday. HM Coastguard said no sign of the plane was found and the search was stood down. It will not resume unless any new information comes to light.

Switzerland, Samedan Airport, St. Moritz: A Robin DR.400/140B (DR.401/155 CDi) failed take-off from Samedan Airport (SMV/LSZS), St. Moritz, resulting in a crash landing at the end of the runway. The four occupants were not injured and the aircraft received substantial damage. The brand-new aircraft was delivered one day earlier from the factory to Motorfluggruppe Thurgau.

Canada, St-Mathieu-de-Beloeil Airport: An amateur-built Eagle Helicycle in private operation, was performing maintenance on the tarmac at St-Mathieu-de-Beloeil airport in Beloeil Qc. The turbine was operating with the rotors engaged. The helmeted pilot was at the controls in the pilot's seat. A mechanic was adjusting the turbine, which was supplied with fuel from an external canister. At one point, the turbine suddenly spun out of control, causing the aircraft to start tipping dynamically. The pilot, unaware that the mechanic's feet were on the skid, tried to prevent the rollover by applying collective, causing the aircraft to take off. As it gained altitude, the canister supplying the turbine disconnected and the turbine stopped when it was about 30 feet above the ground. The aircraft descended and hit the ground heavily. The pilot and mechanic suffered minor injuries.

USA, Boerne Stage Airfield, Scenic Oaks, TX: A Luscombe 8A experienced a loss of directional control and a subsequent impact with a hangar during a landing attempt at Boerne Stage Airfield (5C1), Scenic Oaks, Texas. The sole pilot onboard was seriously injured.

USA, Madera County, CA: An experimental Sonex Aircraft Sonex (MG-1), amateur built, crashed and flipped over in a field in Madera County, California, when the canopy was ripped off by high winds. The pilot was not injured and the aircraft received substantial damage.

USA, near Gunnison, MS: A Boeing Stearman A75N1 (PT-17) Kaydet, N58383, clipped a Cotton Picker and force landed to farm field terrain during a low-level flight, one with smoke on, near Gunnison, Mississippi. There were no injuries. A review of two videos online show two Boeing Stearmans (N58383 and N5178N) flying at low altitude over the cotton field near Gunnison, Mississippi. The accident airplane, N58383, struck the top of a stationary Cotton Picker, causing the left landing gear to separate. The pilot conducted a safe forced landing.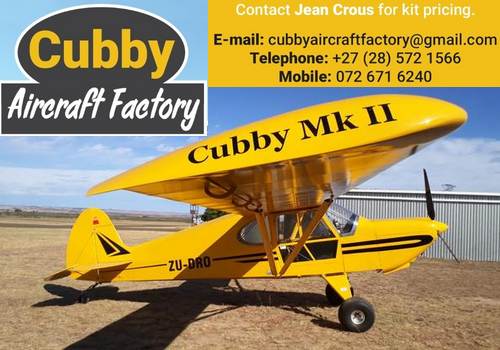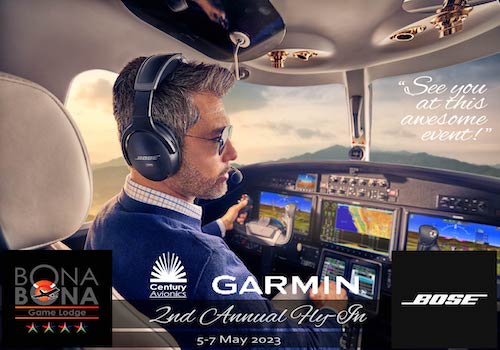 1 OCTOBER 1940

A British bomber is shot down over the Netherlands by German antiaircraft artillery after being illuminated by a searchlight coupled to a Freya radar. It is the first time an aircraft is destroyed after being detected and illuminated by a radar-guided searchlight.

Freya was an early warning radar deployed by Germany during World War II; it was named after the Norse goddess Freyja. During the war, over a thousand stations were built. A naval version operating on a slightly different wavelength was also developed as the Seetakt.


Freya was first successfully used on December 18, 1939 when two stations detected an approaching daytime raid on Wilhelmshaven by 22 RAF Vickers Wellington bombers at a range of 113 km and guided fighter planes toward them via radio.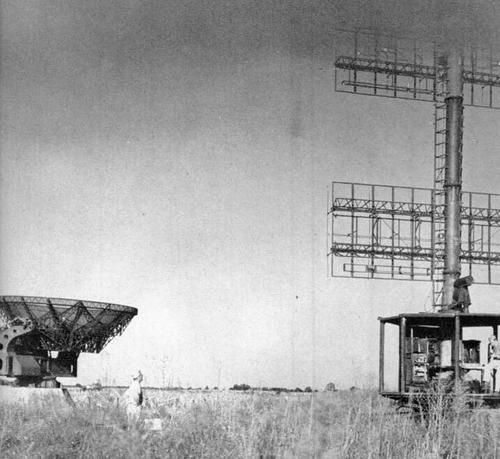 Only half of the Wellingtons returned to Britain undamaged, but the German fighters only reached the bomber after they had made their bombing run on ships in harbour. The performance of Freya left the Luftwaffe so impressed that, by the Spring of 1940, eleven Freya stations were installed to guard Germany's western border.
After the invasion of France in 1940, additional Freya stations were built along the Atlantic coast. When Britain started its bombing raids, Hermann Göring ordered Colonel (later General) Josef Kammhuber to install an efficient air defence. This led to the so-called Kammhuber Line into which more Freya stations were incorporated. In the later course of the war, Freya devices turned out to be vulnerable to chaff, along with other countermeasures, which meant they could still be used for early warning, but no longer for guiding fighter planes. British bombing raids could also be organized such that the Kammhuber Line could be overwhelmed in massed raids.
Globe Swift A2A Shoot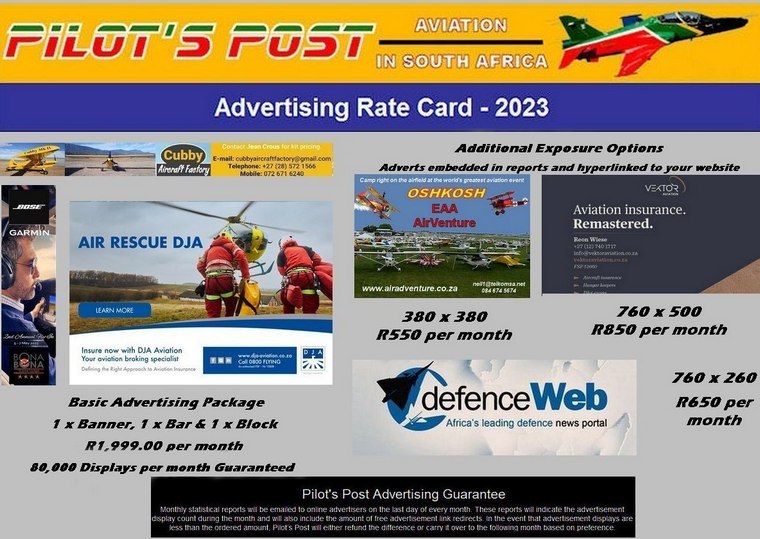 Google Banner Ad