Compiled by Willie Bodenstein



Google Banner Ad




This Week in Airlines, Airports and Airliners

DOT Launches public awareness campaign to ensure air travellers with disabilities know their rights.

TAAG Angola Airlines to renew fleet with Boeing 787 Dreamliners.

London Heathrow is the world's most internationally connected airport.

Deutsche Aircraft announces first launch customer for its new D328eco™ turboprop aircraft.

Air India concludes acquisition of India's first A350-900 through Gift IFSC.

Lufthansa equips short- and medium-haul aircraft with new cabins.

Bradley International Airport recognized with Condé Nast Traveler's 2023 Readers' Choice Award.

Worlwide incidents and accidents.

Bonus Video - Douglas DC3 Dakota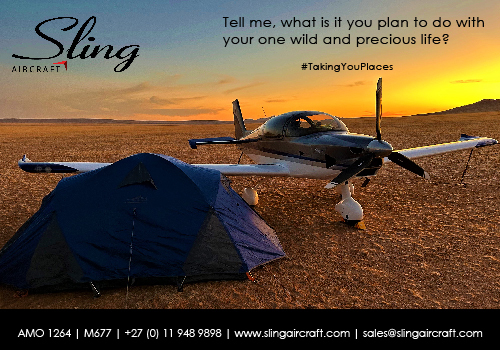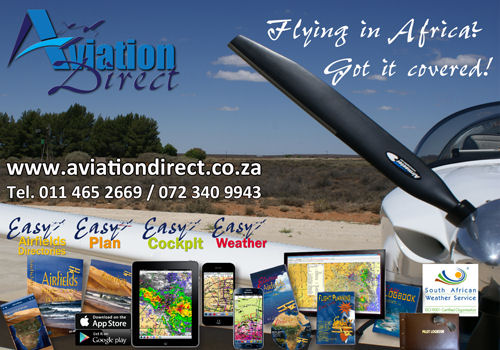 DOT LAUNCHES PUBLIC AWARENESS CAMPAIGN TO ENSURE AIR TRAVELLERS WITH DISABILITIES KNOW THEIR RIGHTS.


In preparation for the busy holiday travel season, and in celebration of the 37th anniversary of the Air Carrier Access Act (ACAA), the U.S. Department of Transportation (DOT) announced that it has launched a campaign, #AccessibleAirTravel, to raise awareness about the right of air travellers with disabilities to safe, dignified, and accessible air travel. An estimated 5.5 million Americans use a wheelchair, and many encounter barriers when it comes to air travel.



"Airline passengers with disabilities deserve to travel safely and with dignity," said U.S. Transportation Secretary Pete Buttigieg. "DOT is proud to partner with the aviation industry and members of the disability community to ensure that all travellers with disabilities know their rights."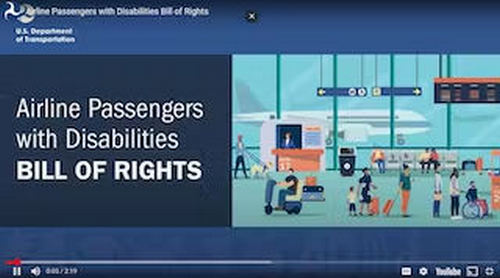 The #AccessibleAirTravel campaign will promote DOT's Airline Passengers with Disabilities Bill of Rights through a quick and informative video that empowers individuals with disabilities to understand and assert their right to safe, dignified, and accessible air travel. DOT is partnering with airlines, airports, ticket agents, and disability organizations in this campaign and these partners are sharing the video on their respective websites and social media channels in October.
The Bill of Rights was developed using feedback from the Air Carrier Access Act Advisory Committee, which includes representatives of passengers with disabilities, national disability organizations, U.S. and foreign air carriers, airport operators, contractor service providers, aircraft manufacturers, wheelchair manufacturers, and national organizations representing veterans with disabilities. The Bill of Rights was developed to empower air travellers with disabilities to understand their rights, and to help ensure airline personnel and their contractors uphold those rights.
The ACAA, which was enacted on October 2, 1986, prohibits discrimination against persons with disabilities in commercial air transportation. Its passage represented a watershed moment for non-discrimination in air transportation. Since the passage of the ACAA, the Department has issued many regulations to remove barriers to accessible travel by air. 
To address many of the significant barriers and challenges experienced by passengers who use wheelchairs, the Department has initiated a rulemaking proposing, among other actions, to make it an automatic violation of the Department's ACAA regulations for airlines to mishandle a passenger's wheelchair. This Notice of Proposed Rulemaking would also enhance training requirements for airline personnel who provide hands-on transfer assistance to passengers and handle wheelchairs.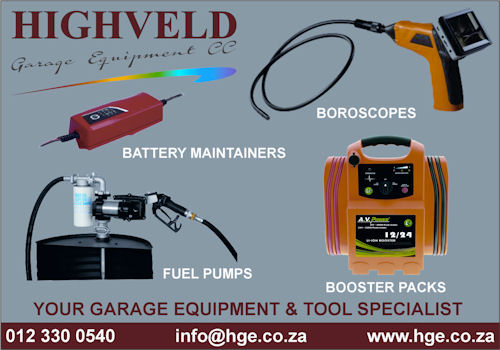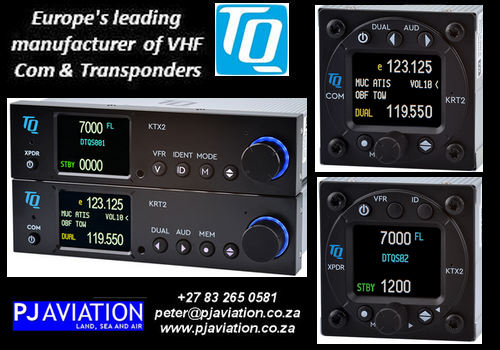 LONDON HEATHROW IS THE WORLD'S MOST INTERNATIONALLY CONNECTED AIRPORT





London Heathrow Airport has long
been one of the most connected airports in the world when it comes to international service. According to OAG, Heathrow in August 2023 held the number one spot. The analysis looked at scheduled seats for the month and August 11, the busiest day for global aviation in the last year. Additionally, OAG calculated the total number of all possible connections between inbound and outbound.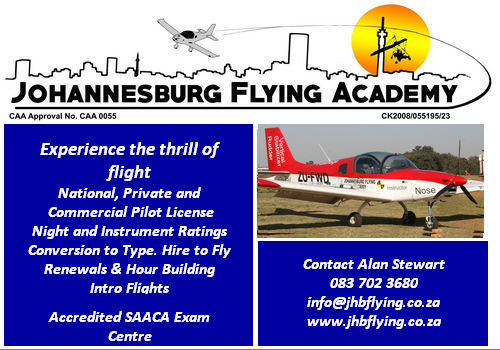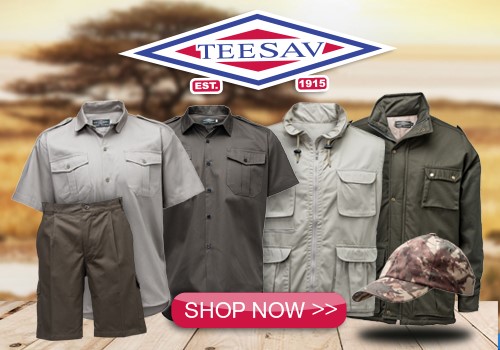 TAAG ANGOLA AIRLINES TO RENEW FLEET WITH BOEING 787 DREAMLINERS


Boeing [NYSE: BA] and TAAG Angola Airlines announced today that the African carrier is adding the highly fuel-efficient 787 Dreamliner to its fleet with an order for four widebody jets.



"Our goal is to work with the best manufacturers in the world towards a multi-type fleet, in order to ensure we have the appropriate airplanes for each flight typology, namely our intercontinental connections," said Eduardo Fairen, CEO of TAAG Angola Airlines. "The 787 option suits our intent for modern, size-wise and efficient equipment, able to progressively replace our current widebody fleet, and provide our customers with an improved flight experience."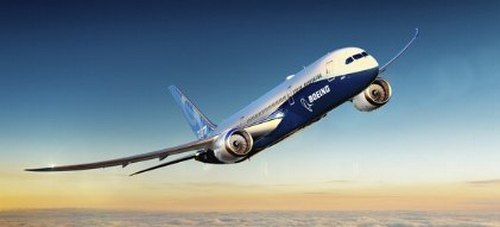 "The 787 Dreamliner will enable TAAG Angola Airlines to open new routes and expand their international network," said Anbessie Yitbarek, Boeing vice president of Commercial Sales and Marketing for Africa. "The Dreamliner's market-leading efficiency and passenger comfort will advance the carrier's fleet modernization plans."
TAAG Angola Airlines currently flies five 777-300ER (Extended Range) jets, three 777-200ERs and seven 737-700s to 12 destinations across Africa, Europe, South America and China.
Boeing's Commercial Market Outlook for Africa projects that the continent will need 1,025 airplanes over the next two decades. Overall African air traffic growth is forecast at 7.4%, the third highest among global regions and above the global average growth of 6.1%.
Since revenue service began in 2011, the 787 family has launched more than 370 new nonstop routes around the world. The 787 Dreamliner reduces fuel use and emissions by 25% compared to the airplanes it replaces. Passengers enjoy a better experience with the largest windows of any jet, air that is more humid and pressurized at a lower cabin altitude for greater comfort, large overhead bins, soothing LED lighting, and technology that senses and counters turbulence for a smoother ride.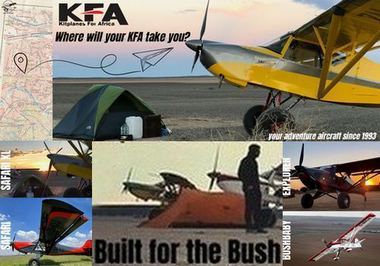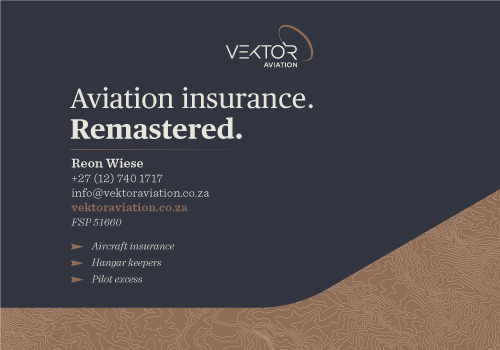 DEUTSCHE AIRCRAFT ANNOUNCES FIRST LAUNCH CUSTOMER FOR ITS NEW D328ECO™ TURBOPROP AIRCRAFT


Deutsche Aircraft and Private Wings announced that they have signed a Letter of Intent (LOI) today for the delivery of five D328eco aircraft - the brand new 40-seater sustainable turboprop regional airliner from Deutsche Aircraft. The collaboration was announced during the ground-breaking ceremony for the D328eco final assembly line at Leipzig/Halle Airport.


The D328eco will facilitate sustainable regional connections as it offers the lowest fuel consumption and CO2 emissions on the market. This aircraft is designed to operate on 100% SAF power-to-liquid (PtL), which can reduce CO2 emissions by up to 95%.
The outstanding flight characteristics and versatility of the D328eco allow it to reach destinations with short and unpaved runways in challenging weather conditions. This will open up new routes to connect businesses and people. An integrated Garmin Companion™ flight deck, brand-new PW127XT-S engines and a comfortable and quiet cabin make the D328eco turboprop ahead of its time: an innovative and robust aircraft which offers maximum comfort for passengers and flight crew. The combination of these features sets the D328eco apart as the most efficient, modern and sustainable regional aircraft in its class.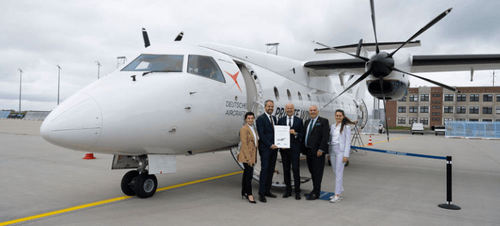 "We see the D328eco as a great addition to our existing fleet of ten Dornier 328 aircraft. The D328eco is a natural step forward for Private Wings as we look to grow our business and fleet and seek the most operationally efficient yet sustainable solution to meet the needs of the market," says Peter Gatz, (CEO of Private Wings).
Private Wings, an owner-operated airline based at Berlin Schoenefeld and Ingolstadt Airport, specialises in corporate shuttles as well as charter flights for events and sports teams. Private Wings currently has a fleet of nine Dornier 328 turboprops, a Dornier 328 jet and a Beech 1900D.
"On the occasion of the ground-breaking ceremony for our final assembly line, it gives us great pleasure to announce that Private Wings, an established German operator and current operator of the D328 family of aircraft, is our first customer for the new D328eco. This partnership is not only an important milestone, but also a clear sign of our long-standing operator's commitment to the D328 fleet," remarks Anastasija Visnakova, (Vice President of Sales and Marketing at Deutsche Aircraft). "Deutsche Aircraft will continue to support the long-term business goals of sustainable growth and versatile operations at Private Wings," she adds.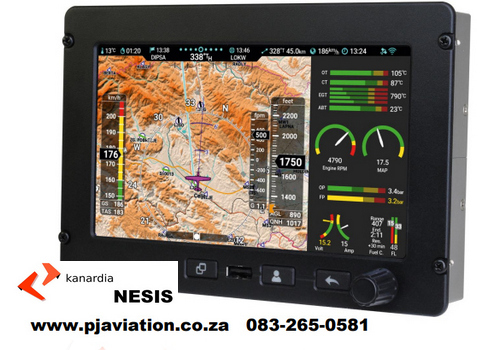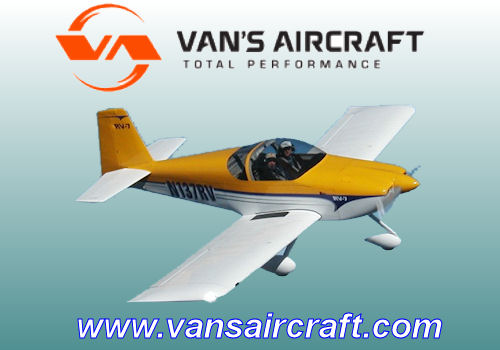 AIR INDIA CONCLUDES ACQUISITION OF INDIA'S FIRST A350-900 THROUGH GIFT IFSC

Air India, India's leading global airline, has successfully acquired India's first Airbus A350-900 aircraft through a finance lease transaction with HSBC. This is Air India's first financing transaction from its record-setting orders for 470 aircraft.


The transaction makes Air India the first scheduled carrier to have acquired an aircraft from an entity registered in Gujarat International Finance Tec-City (GIFT City). Air India's first A350-900 is also the first widebody aircraft to have been leased through India's first International Financial Services Centre (IFSC).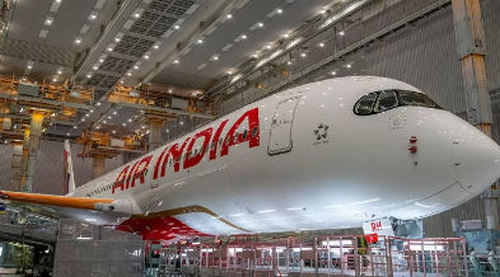 The transaction was facilitated by AI Fleet Services Limited (AIFS), a 100% subsidiary of Air India, and a GIFT IFSC-registered finance company.
"This landmark transaction marks the beginning of our aircraft leasing business from GIFT IFSC, as AIFS will be the primary Air India Group entity for widebody aircraft financing, playing a pivotal role in the future aircraft financing strategy for us and our subsidiaries. It is also a shot in the arm for the development of a robust aviation ecosystem in India.
As a flag-bearer of the country, Air India is happy to support the Government of India's efforts to develop an aircraft leasing hub in GIFT IFSC," said Nipun Aggarwal, Chief Commercial & Transformation Officer, Air India. "Govt. of India has taken several initiatives to develop the aircraft leasing ecosystem at IFSC in India. IFSCA has been working with the stakeholders to develop regulatory enablers for aircraft leasing and financing.
The steps taken by Air India by establishing a finance company for the purpose of aircraft leasing and financing at IFSC will go long way in developing IFSC as a preferred destination for aircraft leasing and financing in India as well as globally," mentioned Dr. Dipesh Shah, Executive Director, IFSCA.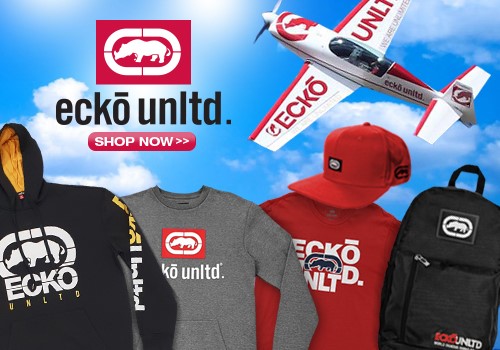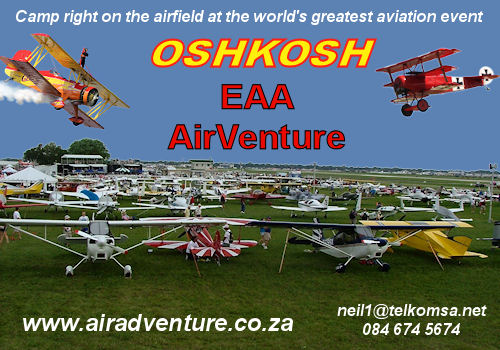 LUFTHANSA EQUIPS SHORT- AND MEDIUM-HAUL AIRCRAFT WITH NEW CABINS

Lufthansa guests will experience a new cabin interior on short- and medium-haul routes in the future. It offers significantly more comfort and premium. Starting in spring 2025, the company will successively equip 38 Airbus A320s already flying for Lufthansa with the new innovative cabin.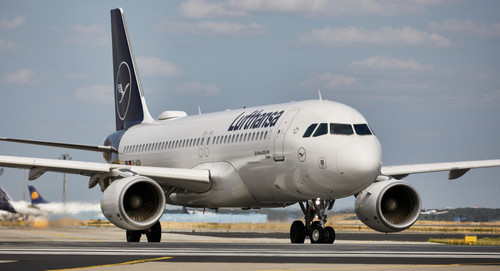 More space for carry-on luggage: Large overhead bins can hold up to twice as many carry-on suitcases or bags as the current "bins", because the items of luggage can now be stowed vertically and much more quickly and conveniently in the compartments, which are 40 percent larger.
USB port: Lufthansa installs a dedicated USB port in each seat, which can be used to charge mobile devices.
Tablet/smartphone holder: For the first time, Lufthansa is equipping all seats with a special holder for tablets and smartphones. Guests can thus watch movies and series much more comfortably on their own devices without having to hold the devices in their hands or put them down on the folding table.
More legroom: The new seats from the Italian manufacturer Geven also offer more legroom with the same seat spacing thanks to the ergonomic shaping of the backrests.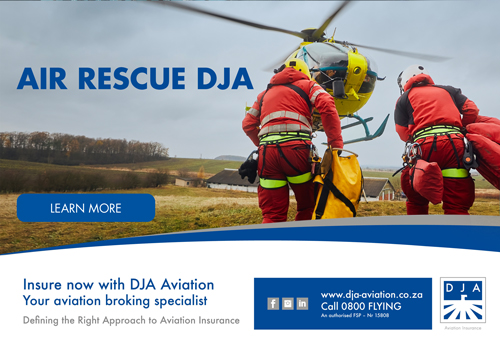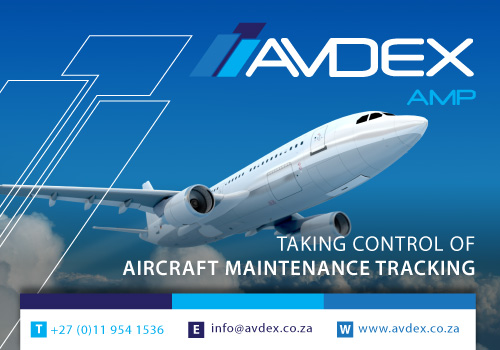 BRADLEY INTERNATIONAL AIRPORT RECOGNIZED WITH CONDÉ NAST TRAVELER'S 2023 READERS' CHOICE AWARD

The Connecticut Airport Authority (CAA) is pleased to announce that Condé Nast Traveler today released the results of its annual Readers' Choice Awards, with Bradley International Airport recognized as a top-ten airport for the seventh consecutive year.


More than 520,000 Condé Nast Traveler readers submitted responses rating their travel experiences across the globe to offer a comprehensive look at the places they eagerly anticipate revisiting. The Readers' Choice Awards, with their unparalleled legacy as the travel industry's longest-running and most prestigious accolades, remain the ultimate symbol and acknowledgment of excellence within the travel sector. The full list of winners can be found here, with Bradley International Airport ranking number six this year.

"We are honoured to once again be recognized nationally as one of the best airports in the country," said Kevin A. Dillon, A.A.E., Executive Director of the CAA. "This award acknowledges the hard work of our entire airport community, and we are grateful to our growing and dedicated passengers for their continued support."
This year's recognition coincides with the airport's ongoing improvements to offer the most convenient travel experience in New England, including the commencement of construction for a major upgrade to the checked baggage screening process and passenger circulation within the main terminal.
The airport also recently opened its first Starbucks, with more retail and dining enhancements coming in the months ahead and into 2024. Among recent notable developments for passengers is the introduction of CLEAR screening, which provides expedited security screening. Additionally, the rollout of a rebranded parking product, BDL sPARK, reinforces Bradley International Airport's commitment to offering convenient, safe, and affordable parking.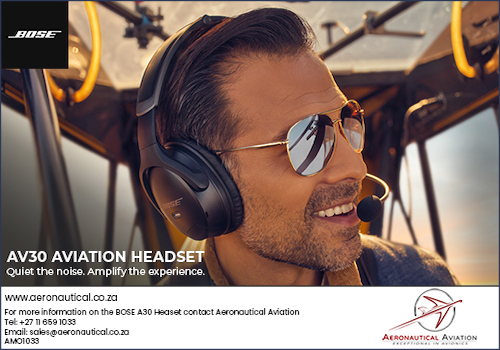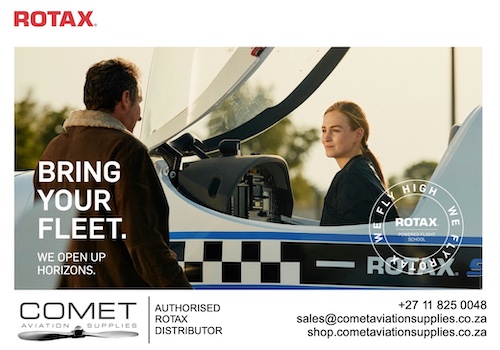 Brazil, near São Paulo/Campinas-Viracopos International Airport, SP: An Azul Airbus A320neo encountered a hail storm during approach to São Paulo/Campinas-Viracopos International Airport, SP (VCP).
The nose cone was damaged.
Thailand, WNW of Bangkok: A Turkish Airlines Airbus A330-303, returned to land at Bangkok-Suvarnabhumi International Airport (BKK) after experiencing cabin pressurization issues. The flight had reached FL280 in the climb after take-off from BKK when an emergency descent was initiated. The aircraft descended to FL100 and turned back for a safe landing 80 minutes after take-off.
Russia, Moscow-Sheremetyevo Airport: An Aeroflot Russian Boeing 737-8LJ, had landed at Moscow-Sheremetyevo Airport (SVO) when during disembarkation, the (lithium) battery of a passenger's phone suffered a thermal runaway. The crew promptly us ed a fire extinguisher. The aircraft suffered minor damage to the carpet. There were no injuries.
Brazil, S of Rio de Janeiro, RJ: A Boeing 737-76N, suffered an engine surge of the no.2 engine at about 9000 ft after departure from Rio de Janeiro-Santos Dumont Airport, RJ (SDU). The flight crew elected to divert tot Rio de Janeiro-Galeão International Airport, RJ (GIG) for a safe landing.
Canada, near Charlottetown, NFL: A United Airlines Boeing 757-224 was in cruise about 2 hours and 40 minutes into the flight when the flight crew heard a bang and noted a momentary yaw of the aircraft. The flight crew noted the EICAS message for number 1 engine (Rolls-Royce RB211-535E4B) vibration, consulted the QRH, reduced left engine power until the vibration decreased below the amber range, and declared an emergency. The flight crew consulted with company maintenance control personnel and decided to return to KEWR. The diversion was coordinated with ATS, and the flight landed at KEWR without further incident.
Company maintenance identified a crack at the 1 o'clock position on the number 1 engine exhaust nozzle and removed and replaced the engine.

Douglas DC3 Dakota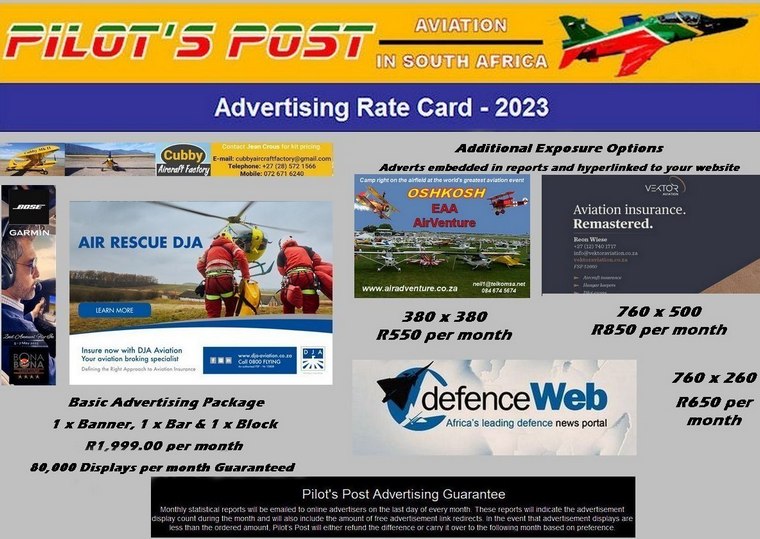 Google Banner Ad