Compiled by Willie Bodenstein



Google Banner Ad




This Week in Airlines, Airports and Airliners

ICAO- Updated guidance to States on flights over or near conflict zones.

Using facial recognition, SITA and Fraport enable a contactless travel experience for all airline passengers.

First integrated shopping to travel journey using digital identity.

Ethiopian Cargo & Logistics Services wins 'Best Cargo Airline-Africa' at the Maiden Arabian Cargo Awards.

A seventh Boeing 737 joins Rwandair's fleet.

Southwest Airlines orders 108 additional Boeing 737 MAX jets.

Farnborough airport sells its millionth litre of sustainable aviation fuel.

Star alliance opens new lounge at Paris Charles de Gaulle Airport.

Worldwide incidents and accidents.

Bonus Video - The Mach Loop Wales, a must visit.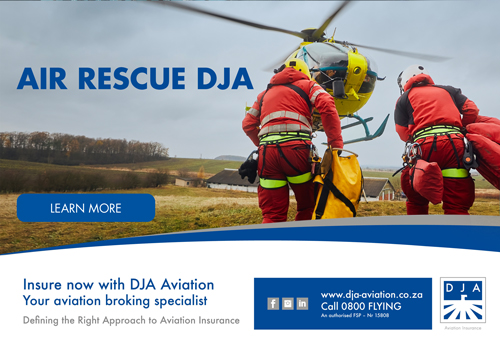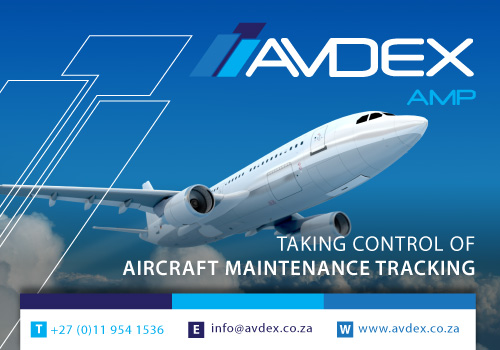 UPDATED GUIDANCE TO STATES ON FLIGHTS OVER OR NEAR CONFLICT ZONES

ICAO has released updated guidance today to help aviation regulators and operators manage their airspace in times of conflict, including the decision on whether or not to allow flights over or near conflict zones.



The guidance was first issued in 2017 as a result of the work undertaken by ICAO after the downing of flight MH17 in 2014. The shooting down of flight PS 752 in 2020 triggered a decision by the following ICAO Assembly, in 2022, to prioritize the review of the existing manual. The update comprises inputs from individual, States, industry stakeholders and from the Safer Skies Initiative Committee.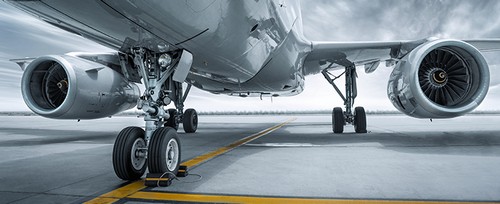 The Third Edition of the Risk Assessment Manual for Civil Aircraft Operations Over or Near Conflict Zones has now been expanded to encompass advice for States and operators regarding the risks from surface-to-air missiles (SAMs), ballistic missiles, surface-to-surface missiles (SSMs), air-to-air missiles (AAMs), and to provide guidance on conducting conflict zone airspace closures and reassessing post conflict zone airspace.
New guidelines for harmonization of risk assessments and risk-related communication have also been incorporated in this edition.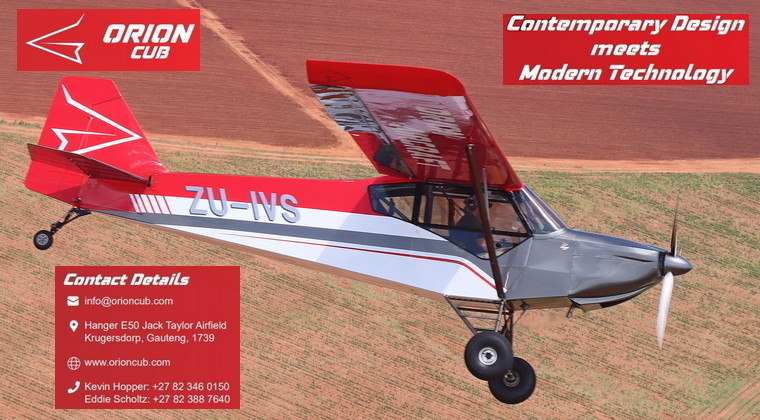 USING FACIAL RECOGNITION, SITA AND FRAPORT ENABLE A CONTACTLESS TRAVEL EXPERIENCE FOR ALL AIRLINE PASSENGERS


Frankfurt becomes the first European airport to offer full-coverage biometric systems, another milestone in the expansion of Fraport's digital passenger processes. SITA and Fraport are enabling all airlines at Frankfurt Airport to jointly use face biometrics as identification from check-in to boarding the aircraft. Frankfurt is the first airport in Europe to offer biometric touchpoints to all airline passengers, enabling streamlined, frictionless passage throughout the airport.



Using SITA's Smart Path biometric solution, powered by NEC, your face becomes your boarding pass. Passengers can securely register in advance on their mobile device through the Star Alliance biometric app or directly at the check-in kiosk with their biometric-enabled passports. The whole registration process only takes a few seconds.
Once registered, passengers pass through the facial recognition-equipped checkpoints without showing any physical documents. The new technology is already in use by more than 12,000 passengers at check-in, boarding pass control, and boarding gates.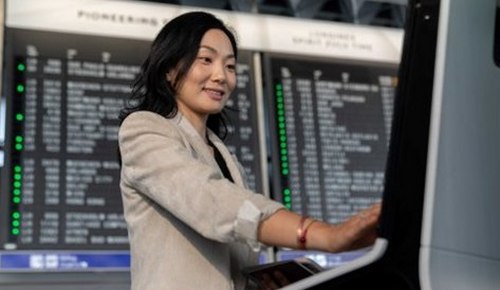 Dr. Pierre Dominique Prümm, Fraport AG's Executive Director Aviation and Infrastructure, said: "Together with Lufthansa and the Star Alliance airlines, we have been offering this innovative service since 2020, an experience - with the help of SITA and NEC - which will now be extended to all airlines. We are the first European airport to offer all passengers a contactless and convenient passenger journey using biometrics. Our goal for the coming months is to equip at least 50% of all check-in kiosks, pre-security, and boarding gates with the new and pioneering technology."
David Lavorel, CEO of SITA, said: "We have seen that the more we can automate the passenger journey in the airport, the better the experience. Biometric touchpoints significantly speed up the mandatory steps in the airport, giving passengers more time to relax before the flight rather than waiting in line. We know from our research that where biometrics are introduced, more than 75% of passengers will gladly use them. Therefore, we are pleased to bring the benefits of a faster airport journey to Frankfurt
Airport."
Naoki Yoshida, Corporate Senior Vice President, NEC, said: "As a pioneering biometrics technology partner of Star Alliance and SITA, we are proud to be able to support Fraport's innovative and ground-breaking approach to streamlining passenger facilitation by creating a seamless travel experience throughout one of Europe's most important gateways for travel."
SITA's biometric solution leverages the NEC I:Delight digital identity management platform, ranked the world's most accurate face recognition technology in vendor tests conducted by the US National Institute of Standards and Technology (NIST). This means passengers who have opted to use the service can be identified quickly and accurately, even on the move.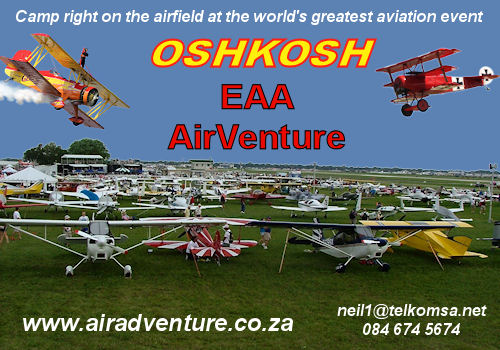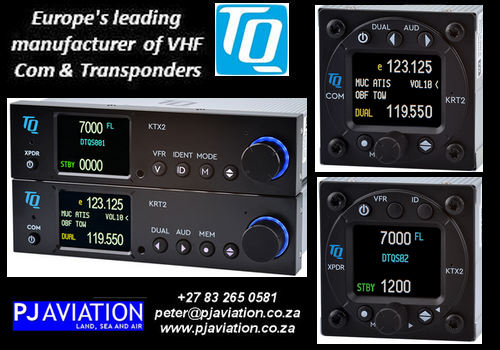 FIRST INTEGRATED SHOPPING TO TRAVEL JOURNEY USING DIGITAL IDENTITY


The International Air Transport Association (IATA) with industry partners successfully tested the first fully integrated digital identity travel experience, from shopping for flights to arrival, on a journey from London Heathrow (LHR) to Rome Fiumicino (FCO) with British Airways.


"Our vision for future travel is fully digital and secured with biometric identification. While the technology exists to do this at each stage of a journey, linking these steps together has proven challenging. Today with our partners we showed that it is possible. This will open up a world of possibilities for simpler journeys in the future," said Nick Careen, IATA's Senior Vice President for Operations, Safety and Security.
Today's journey illustrated the potential of a future fully integrated digital travel experience leveraging biometrics with: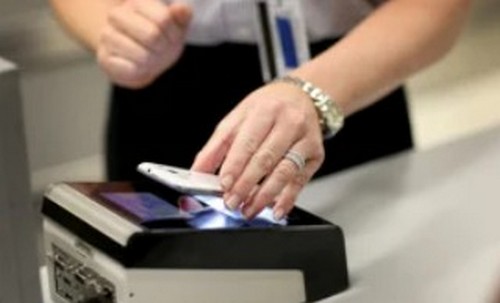 Personalized Offers: This will be seen from the shopping experience where traveller's will be able to receive personalized offers through all shopping channels. The LHR-FCO passenger shared their loyalty card data (stored as a verifiable credential in their smart phone's digital wallet) with a travel agent. This enabled airline using the New Distribution Capability (NDC) to make personalized offers through the travel agent channel.
Simplified Orders: Once the traveller has chosen among the offers, an order is generated as a verifiable credential that can be stored in a digital wallet. No more Passenger Name Records (PNR), e-tickets or electronic miscellaneous documents are needed. All the information about the journey is stored in the verifiable credential, which can also be read as a QR code.
Effortless Travel Requirements Check: Many processes can be done long before the traveler gets to the airport. Along with the digital wallet, a digital passport (stored in the traveler's digital wallet) will be a key enabler. By sharing the nationality data of the digital passport, passengers can confirm their travel document requirements. IATA's Timatic solution supports this.
"Ready to Fly" - Simplifying and Securing Check-ins: The LHR-FCO traveller also chose to share their digital passport and order data with their airline, British Airways, to receive a confirmation that they are Ready-to-Fly and seat assignment via text message, being spared from manual data input. Traditional boarding passes may become optional if travellers are offered and accept a contactless experience at the airport.
Contactless Airport Experiences: For travellers who choose to share their biometric data, storing your phone and proceeding hands-free (with your phone and your passport in your pocket or purse) through the airport will be possible. Biometric gates cleared the way for the LHR-FCO traveller through security, into lounges and onto the aircraft.
"As an airline, we are always innovating and looking at ways to make the customer journey as seamless as possible. We introduced biometric boarding on selected flights earlier this year and it has been a huge success with positive customer feedback. Working with IATA on enabling a fully integrated travel journey helps us build on that and shows us what could be possible in the future," said Dirk John, British Airways Chief Information and Digital Officer.
The companies involved in the project include Accenture, Amadeus,
Australian Border Force, AWS, Branchspace, British Airways, IDnow, Aeroporti di Roma, SICPA, Trip.com, and Verchaska.
Critical industry process transformations and global standards are enabling this potential, in particular:
Modern Airline Retailing which is delivering a transparent, personalized shopping experience for air travellers, converting legacy ticketing processes to modern Offer and Order Standards and putting decentralized digital identity to work to enable dynamic and trusted open ecosystem at scale as well as integrated digital experiences for the travellers.
"The goal is to create value for travellers by meeting their needs. Passengers want a personalized, seamless digital experience when shopping for air travel and they expect consistent service irrespective of whether they purchased their travel directly from the airline or via a third party. This is being achieved by modernizing decades old standards, processes and technology to the digital environment," said Muhammad Albakri, IATA's Senior Vice President for Financial Settlement and Distribution Services.
One ID which is using digital identity and biometric technology to support the digitalization of admissibility as well as contactless travel standards and making physical identity checks at check-in and boarding redundant.
"In future, a smart phone storing a digital wallet that is loaded with your digital passport, loyalty cards and other verifiable travel credential, is all that will be needed to travel. Achieving that reality needs the kind of cooperation that we have demonstrated today with 11 companies coming together to facilitate the first fully integrated digital journey. Success, of course, is underpinned by interoperability and global standards-so the advantage of the digital travel conveniences is available to travellers throughout their journey and wherever it may take them," said Careen.
Privacy is a top priority with passenger processing standards designed to keep passengers in control of their personal data. Moreover, processes rely on the exchange of credentials (verified approvals based on data) which are shared peer-to-peer (with no intermediating party). And manual processing options will be retained so that travellers will have the ability to opt out of digital admissibility processing.
Interoperability is essential for global acceptance and is ensured with alignment to the International Civil Aviation Organization's (ICAO) standards, including those for the Digital Travel Credential and Digital Travel Authorization.
"Information from verifiable credentials is shared on a need-to-know basis. While a government may request detailed personal information to issue a visa or prove admissibility to travel, the only information that will be shared with the airline is that the traveller has a visa and which type. Passengers want complete control of their own data. And that is what they will get-in a travel experience that is secure, simple and convenient," said Careen.
IATA Innovation Lab
The LHR-FCO journey is a "Proof of Concept" developed in the IATA Innovation Lab. The Innovation Lab brings together players from across the travel value chain to incubate solutions and test new technologies to overcome industry challenges. The aim is to help the aviation industry generate value as it transitions towards digitalization.
"Innovation is at the heart of the aviation industry, from exploring sustainable ways of flying to digitizing the passenger travel experience. Progress firmly rooted in collaboration. The IATA Innovation Lab brings the industry together to find pioneering solutions, through harnessing the power of partnerships," said Albakri.
The end-to-end journey using Digital Identity is outlined in a paper with the companies listed above as well as Turkish Airlines, SITA and Collins Aerospace.
Learn more about the End-to-End Digital Identity Proof of Concept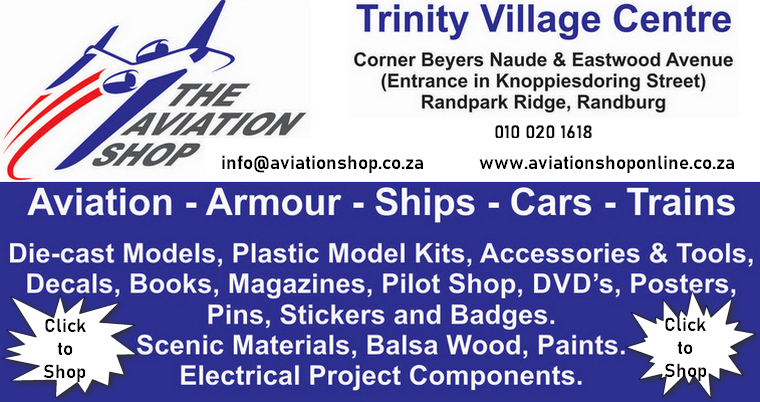 ETHIOPIAN CARGO & LOGISTICS SERVICES WINS 'BEST CARGO AIRLINE-AFRICA' AT THE MAIDEN ARABIAN CARGO AWARDS

Ethiopian Cargo & Logistics Services, the largest air cargo network operator in Africa has won the "Best Cargo Airline-Africa" award at the Arabian Cargo Awards, held for the first time in the Cargo category, on October 24 in Dubai, UAE.


Arabian Cargo Awards is a GCC-based platform with a vision to recognize those behind the success of the Cargo & Logistics Industry. It is the region's first internet voting based award.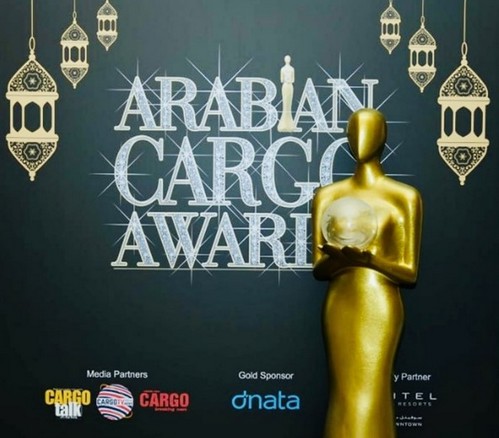 Airlines Group CEO Mr. Mesfin Tasew said, "We are delighted to win 'The Best Cargo Airline-Africa' award at the first ever Arabian Cargo Awards. We are also pleased that the value of our contribution to the cargo & logistics business in the region has been recognized. Ethiopian Cargo & Logistics Services is a customer focused service provider with continuous improvements. Very soon, we will inaugurate a modern e-commerce facility equipped with state-of-the-art elevating transfer vehicles and sorting machines. The new e-commerce warehouse will be solely dedicated to mail, courier and e-commerce goods and handles 150,000 tons yearly. I would like to take this occasion to sincerely express my appreciation to all the stakeholders that contributed to our continued successes."
Ethiopian Cargo and Logistics Services, one of the major strategic business units within the Ethiopian Airlines Group, currently covers more than 130 international destinations around the world with both belly-hold capacity and 67 dedicated Freighter services deploying more than 140 airplanes including 15 dedicated freighter aircraft.
Ethiopian Cargo & Logistics Services is a multi-award-winning air cargo service provider; it is to be recalled that Ethiopian Cargo has also taken the crown for two Prestigious Awards at the Air Cargo News Awards 2023 earlier this month among others.
Ethiopian Airlines Group (Ethiopian) is the fastest-growing airlines brand globally and the continent's largest airline brand. In its seventy-seven years of successful operations, Ethiopian, the fastest growing airline, has become one of the continent's leading carriers, unrivalled in efficiency and operational success. In addition to its main hub in Addis Ababa, Ethiopia, it is also pursuing its multi-hub strategy through a hub in Lomé, Togo with ASKY, in Lilongwe, Malawi with Malawi Airlines and in Lusaka, Zambia with Zambia Airways. Ethiopian commands the lion's share of the African passenger and cargo network operating the youngest and most modern fleet to more than 150 domestic and international passenger and cargo destinations across five continents. Ethiopian's fleet category consists of ultra-modern and environmentally friendly aircraft such as Boeing 737s, 777s, 787s, Airbus A350-900 and Bombardier Dash 8-400 double cabin with an average fleet age of seven years. In fact, Ethiopian is the first airline in Africa to own and operate most of these aircraft.
Having achieved its strategic plan (Vision 2025) ahead of time, Ethiopian is currently implementing a 15-year strategic plan called Vision 2035 that will see it become one of the top 20 most competitive and leading aviation groups in the world by providing safe, secured, market driven and customer focused Passenger and Cargo Transport and Logistics, Aviation Training, Airport Management and Ground Services, MRO and Aerospace Manufacturing and Travel and Tourism Services. As a multi-award-winning airline, Ethiopian has been the champion in various coveted awards including Skytrax's 'Best Airline in Africa Award' for six consecutive years among others. The airline has been a Star Alliance member since 2011 and has been registering more than threefold growth in the past 10 years.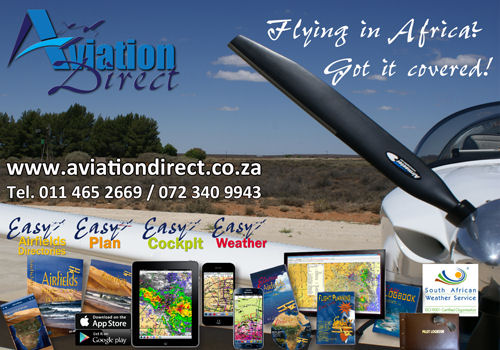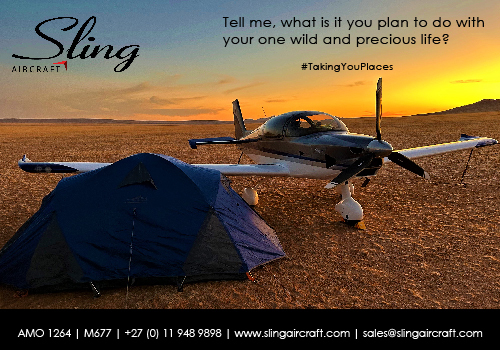 A SEVENTH BOEING 737 JOINS RWANDAIR'S FLEET


The Boeing 737-800 will be based at the carrier's Kigali hub.
Operating throughout Africa and the Middle East, the aircraft will allow the Rwandan carrier to further expand its regional operations and offer customers unrivalled connectivity and quick transfers through Kigali.



Customers will be able to choose from 12 seats in Business Class and 144 seats in Economy Class, giving greater flexibility.
The addition of the new aircraft will bring the African airline's fleet to 14, consisting of three A330s, seven B737 and four regional aircraft.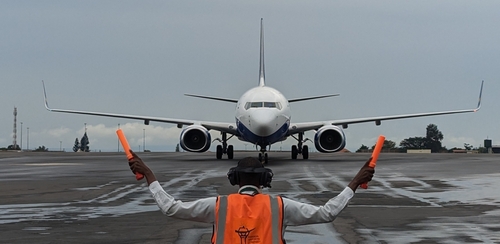 Yvonne Makolo, RwandAir CEO, said: "The introduction of our seventh Boeing aircraft is another major milestone for us, and I would like to thank everyone who has helped make this possible.
"We have been expanding our fleet over the past year and look forward to accelerating this growth to offer customers even better service and connectivity across Africa and beyond."
Last November, the Rwandan airline also took delivery of its first dedicated freighter aircraft, a Boeing 737-800SF, as the carrier highlighted the ever-increasing importance of cargo in Rwanda and the aviation industry as a whole.
From its hub at the heart of Africa at Kigali International Airport, RwandAir is renowned for its excellent on-time performance, customer service, and safety.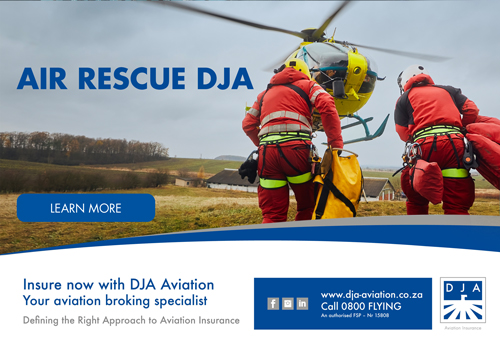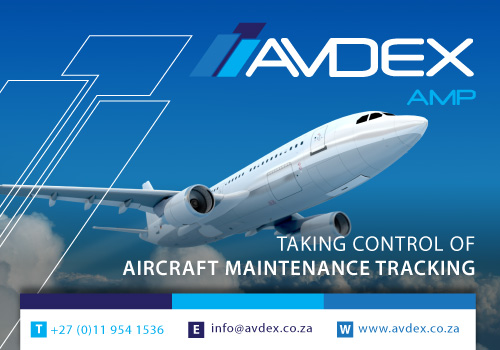 SOUTHWEST AIRLINES ORDERS 108 ADDITIONAL BOEING 737 MAX JETS

Boeing [NYSE: BA] and Southwest Airlines announced today the carrier is increasing its commitment to the fuel-efficient 737 MAX family with an order for 108 737-7s. The new deal supports Southwest's modernization strategy and provides flexibility to expand its fleet.


"We have a long history with Boeing, dating back more than 50 years to the day we commenced service with three Boeing 737 aircraft serving three cities," said Bob Jordan, president & Chief Executive Officer of Southwest Airlines. "They're part of our history and part of our future as we continue to recognize the many efficiencies and cost savings of a single fleet."
The 737 family has long served Southwest by helping fuel the airline's continued growth. Southwest has placed over 300 orders for the 737-7, growing its orderbook to more than 500 737 MAX jets. Once certified, the 737-7 will join the carrier's all-Boeing 737 fleet.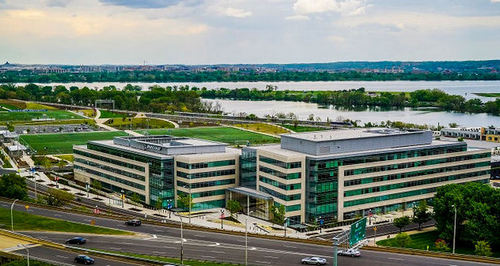 "With the world's largest all-Boeing, all-737 fleet, Southwest is counting on the exceptional efficiency and reliability of the 737 MAX family," said Stan Deal, president and CEO of Boeing Commercial Airplanes. "The 737-7 is pivotal to Southwest's long-term fleet modernization strategy, and we are honoured to have the airline's continued trust in us to deliver its future fleet."
The 737-7 has the longest range in its class, capable of flying up to 3,800 nautical miles and carrying up to 172 passengers. The enhanced environmental performance of the 737 MAX allows carriers to reduce fuel use compared to the previous generation of airplanes. The 737 MAX is also quieter, creating a smaller noise footprint than older jets it replaces.
As a leading global aerospace company, Boeing develops, manufactures and services commercial airplanes, defines products and space systems for customers in more than 150 countries. As a top U.S. exporter, the company leverages the talents of a global supplier base to advance economic opportunity, sustainability and community impact. Boeing's diverse team is committed to innovating for the future, leading with sustainability, and cultivating a culture based on the company's core values of safety, quality and integrity. Join our team and find your purpose at boeing.com/careers.
FARNBOROUGH AIRPORT SELLS ITS MILLIONTH LITRE OF SUSTAINABLE AVIATION FUEL


Farnborough Airport, the home of British aviation and Europe's leading airport for premium air travel connectivity, has today announced the sale of its millionth litre of Sustainable Aviation Fuel (SAF), further highlighting its aim to be a sustainability showcase for airports around the world.


Having begun to offer SAF to all its customers in 2021, Farnborough Airport has become one of the largest single-site suppliers of SAF to the business aviation community in the UK. It also became the first airport in the world to offer SAF at the same price as its standard Jet A1 fuel during the lead up to the 2022 Farnborough International Airshow.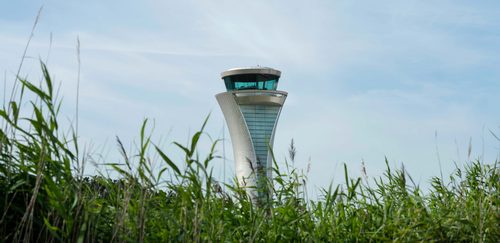 Sustainable energy solutions are a key focus for Farnborough Airport, as CEO Simon Geere explains, "At Farnborough Airport, we want to be a genuine catalyst for change and are always looking for new ways to supply and create sustainable energy sources. We are proud of this milestone and our vision is to become a SAF only airport before the end of the decade, acting as an early adopter 'of scale' and accelerating the wider take-up of SAF across the aviation industry."
Farnborough Airport is supplied SAF by fuel provider World Fuel Services. Director of European General Aviation Sales at World Fuel Services, Mark Atherton, applauds this leadership in sustainability. "We remain fully committed to supporting Farnborough Airport by continuing to aid in the procurement of sustainable fuels."
This is the latest milestone in the Airport's sustainability journey, the highlights of which include in 2018 becoming the first business aviation airport in the world to achieve carbon neutral status. Earlier this year, Farnborough Airport was awarded Level 4+, the highest level of carbon accreditation, by the Airport Carbon Accreditation (ACA) scheme.
Having launched its Roadmap to Net Zero in 2022, where it has committed to be Net Zero for emissions within its direct control by 2030 or sooner, last week Farnborough Airport announced plans to embark one of the largest solar installations in the South East. The solar panels will be mounted onto the Airport's iconic curved hangar roofs, as well as its state-of-the-art terminal building, the Airport's control tower, its Ground Support Facility building, and its award winning 169 room hotel, the Aviator Hampshire, helping to generate 25% of the Airport's power.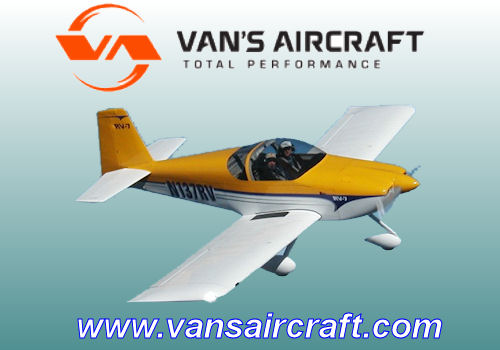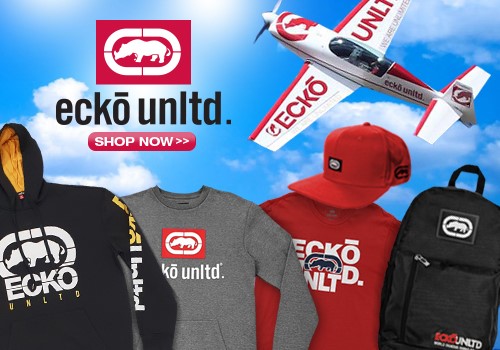 STAR ALLIANCE OPENS NEW LOUNGE AT PARIS CHARLES DE GAULLE AIRPORT


The new lounge is conveniently located airside after immigration and security controls in the newest part of the terminal. The sprawling but intimate space can accommodate over 300 guests across approximately 1,300 square meters. It has been designed by the leading architecture firm, Gensler, which also designed the award-winning Star Alliance Los Angeles airport lounge in 2013.


Star Alliance CEO Theo Panagiotoulias said: "Star Alliance stands for elevating the experience of its member airline passengers, and airport lounges play a vital role. We're very proud to present our new Paris lounge, which is not only a delight to experience but also thoughtfully designed to meet the needs of the modern frequent traveller."
With great runway views, the lounge offers ample natural light with a glass façade running across its length, giving a sense of further largeness to the space. It continues the design tradition of uniting the evolving desires of today's travellers with an ambience inspired by the local touch of the destination.

The space is enriched by local brands and artists for the quintessential French charm. Reminiscent of the timeless Parisian aesthetics with wall mouldings and archways, decorated with captivating black and white photographs of the Eiffel Tower, and furnished with meticulously selected pieces by French artists, the lounge promises a visual delight like no other.
Standout features include a stunningly designed Welcome Bar offering a range of beverages, an immersive Wine Bar featuring master wine maker Gerard Bertrand and their wines from the South of France, and a Tea Salon offering an assortment from around the world. For business travellers who prefer a quieter space, there are private work cabins and secluded nooks throughout the lounge.
"Our new Paris lounge expands the count of Star Alliance branded lounges to seven worldwide and takes the airport lounge experience to new heights," said Christian Draeger, Star Alliance's Vice President for Customer Experience. "Whether it is the design, décor or the F&B experience, we have carefully curated the lounge for a multi-sensorial experience for guests departing from the dazzling city of Paris."
The new Star Alliance Paris Lounge offers something for every visitor. Guests can unwind in an abundantly lit Winter Garden or a spacious outdoor courtyard, or freshen up in the well-appointed shower suites.
There are two Star Alliance lounges operating in Terminal 1 now. The first lounge, refurbished in 2019 and located prior to security on level 10, will now serve passengers departing on intra-Schengen flights from gates 50 to 78, as well as guests from various lounge access programs departing from all gates.
At present, 20 Star Alliance member carriers operate from Paris - CDG, offering 464 weekly departures to 34 destinations in 22 countries.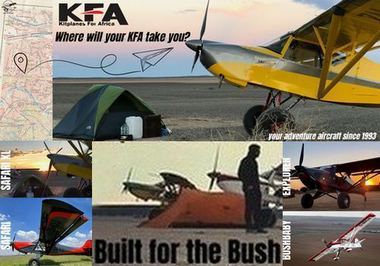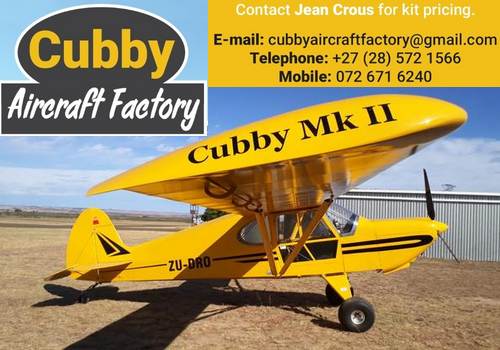 Portugal, Faro: A Ryanair Boeing 737-8AS, returned to Faro Airport shortly "due to a tech issue with the aircraft," according to an airline spokesperson. The aircraft landed normally on runway 28, one hour and 25 minutes after take-off. On landing it "experienced a minor tyre issue on the runway," according to the airline. A video of the aircraft shows the inner tire on the left-hand main gear had deflated.
Russia, near Samara: An Avia Traffic Company Airbus A320-231 diverted to Samara Airport, Russia, after the aircraft developed problems with engine no.2. An emergency was declared at 13:32 local time and the aircraft landed safely at 14:00. The incident aircraft was ferried to Bishkek the following day.
Switzerland, Zurich International Airport: Edelweiss flight WK298, an Airbus A320-214, aborted the take-off from runway 32 at Zurich International Airport. One of the tires on the left-hand main gear deflated as a result.
The reason for the aborted take-off was that "The plane exhibited unusual behaviour on the runway," according to an airline spokesperson.
USA, near Atlanta, GA: A Delta Air Lines Boeing 737-932ER, suffered a bird strike while on approach to runway 08L at ATL. The stick shaker activated and the flight crew executed a go around. They declared an emergency and were subsequently vectored for another approach to runway 08L.
On approach they reported having an airspeed disagree and having lost 'engine instrumentation'. A safe landing was performed and the aircraft was able to taxi to the gate normally.

Russia, Perm-Bolshoye Savino International Airport: A Smartavia Boeing 737-86N with 192 on board suffered a runway excursion after landing on runway 21 at Perm-Bolshoye Savino International Airport (PEE).
The aircraft came to a full stop in the grass area past the runway end.
Runway friction coefficient was reported to be 0,55 with 3 mm of slush on the runway.

The Mach Loop Wales, A Must Visit


Google Banner Ad