Compiled by Willie Bodenstein



Google Banner Ad




This Week in Airlines, Airports and Airliners

SAA spreads wings to São Paulo Brazil, from Cape Town and Johannesburg.

Wanted: Pilots for the Cockpits of the Lufthansa Group.

British Airways to fund training costs of 60 prospective pilots as applications for new, fully-paid scheme goes live.

Airbus, Air Niugini orders the A220.

New Rolls-Royce engine for hybrid-electric flight completes successful first fuel burn.

Bombardier reports impressive growth in revenues and operating profitability in third quarter 2023.

Tulsa International Airport partners with Aira App to provide free visual interpreting services to passengers who are blind or have low vision.

Positive third quarter for KLM despite facing challenges.

Worldwide incidents and accidents.

Bonus Video - Douglas DC 3 Dakota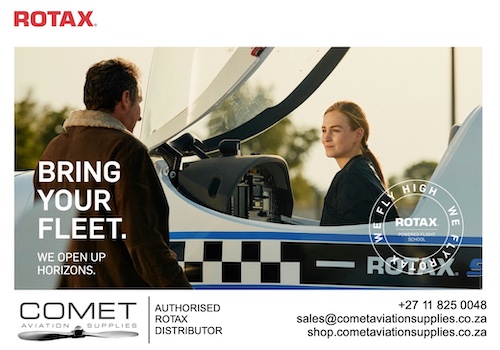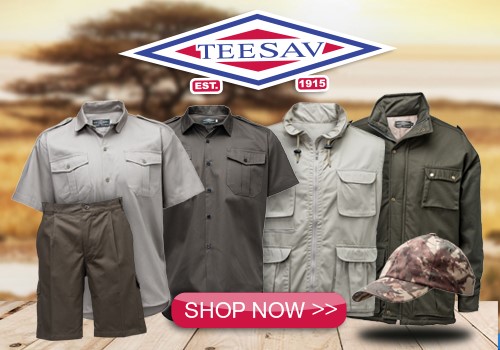 SAA SPREADS WINGS TO SÃO PAULO BRAZIL, FROM CAPE TOWN AND JOHANNESBURG


October represents a watershed month for South African Airways. Not only is the airline launching its first intercontinental flight to Sao Paulo in Brazil since it took to the skies again two years ago, but it has also taken delivery of another two leased A320s to boost its domestic fleet.



With air travel playing a crucial role in connecting the country locally, regionally, and intercontinentally, the launch of new routes and the bolstering of the national airline's fleet are critical to building relationships and providing access to intercontinental trade.
The Brazil route will facilitate numerous export and import opportunities and augment existing trade relations between the two countries. SAA will operate a wide body fleet with sufficient space to load palletised cargo and provide faster movement of goods, whether it is general cargo, pharmaceuticals, or high value cargo, boosting the movement of time-sensitive goods.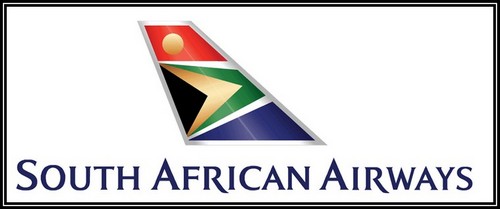 Reflecting on how far the airline has come over the past two years in its mission to re-entrench itself as the country's proud national carrier and flag bearer, SAA interim CEO, Prof John Lamola, says when SAA took to the skies again in 2021, it had a solid strategy in place. "It has not been an easy journey, but the more than 9,000 commercial flights under our belts to date bear testimony to the success of our strategy."
"The choice of Brazil as our first intercontinental route was informed not only by rigorous economic and market analysis, but also by considerations of the strategic linkages of South Africa in the context of the country's membership of BRICS."
When the airline commenced operations in 2021, it started off with a mere three routes. Now, it flies to 10 international destinations, 3 domestic and 1 intercontinental route. SAA has built its fleet to incorporate eight aircraft. By March 2024, it expects to fly more destinations with a fleet of 13 aircraft.
This is good news for the country's travel and tourism sector, which is expected to grow at an average rate of 7.6% annually, according to the World Travel and Tourism Council's Economic Impact Report.
The inaugural flight to São Paulo took off on Tuesday, 31 October at 12:55pm from Cape Town while the first flight from Johannesburg will take place on Monday, 6 November. Cape Town will operate on Tuesdays and Saturdays, with Johannesburg flights operating on Mondays and Thursdays.
Lamola says South Africa's transport infrastructure has a significant impact on the growth of the economy and the efficiency of the country's business transactions. "A fully functional and efficient national airline is critical for bolstering South Africa's trade relations and opening up future growth prospects."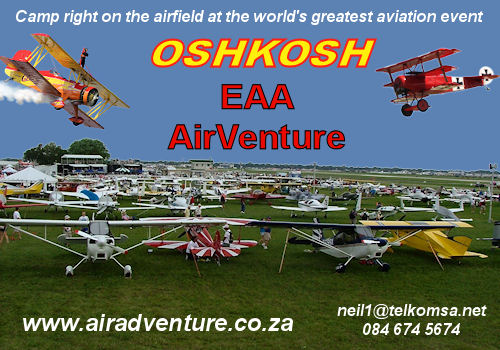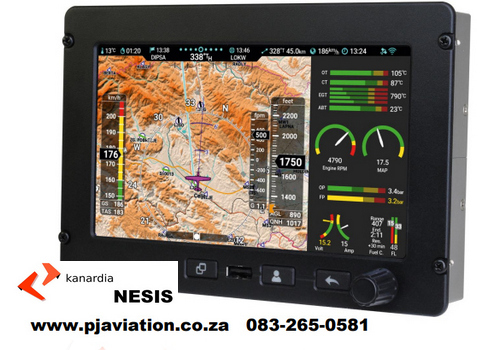 WANTED: PILOTS FOR THE COCKPITS OF THE LUFTHANSA GROUP.


The Lufthansa Group is seeking to enlist more than 2,000 new pilots between now and the end of 2025 to serve on its airlines' growing aircraft fleets. The Group's new 'flybig' recruitment campaign highlights the many fascinating facets of the pilot's profession.



With its slogan of 'Pilot - your dream job, just better', the new campaign steers deftly clear of the usual clichés. After all, the pilots of tomorrow are more than mere aviators: they're also (and above all) managers of their crews and inflight hosts - all within an intriguing and truly global working environment.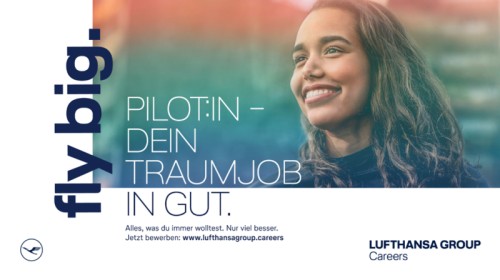 The new 'flybig' campaign is aimed at both newcomers to the pilot's profession and previously trained ready-entry pilots looking to move to a Lufthansa Group airline. The Group's cockpit crew corps is drawn from a wealth of paths and backgrounds; and with the range of employment models available, a pilot's position at the Lufthansa Group can be readily tailored to a wide selection of life circumstances and situations. The Group is also appealing in particular to young women who may wish to pursue a cockpit career. But anyone looking to occupy the seats on the airplane with the best views of all will need to show a keen team spirit and strong interpersonal talents - 'A key cockpit instrument: social skills', as one of the campaign's messages runs.
The new Lufthansa Group pilot recruitment campaign is featuring online and in print media now. It is also being conducted via out-of-home advertising platforms and on all social media channels. The corresponding messages for ready-entry pilots are further being publicized via the relevant specialist online and print magazines.
The Lufthansa Group first launched 'flybig' at the beginning of 2023. Further promotional waves with a focus on recruiting cockpit personnel are planned for the coming year. To not only sharpen the image of the pilot's profession but raise applicant numbers too, the campaign also directs interested addressees to the corresponding career channels and the website of the European Flight Academy (EFA), the flight school of the Lufthansa Group.
European Flight Academy trains the pilots of tomorrow
The European Flight Academy, the flight school of the Lufthansa Group, trains the pilots of tomorrow. Its two-year pilot training course consists of a theory phase in Bremen or Zurich and practical phases in Goodyear (USA) and Grenchen (Switzerland) or Rostock-Laage (Germany). To ensure the highest safety and quality standards, all EFA flight training is conducted on a standardized advanced training aircraft fleet.
The key advantage offered by pilot training at the European Flight Academy: the airlines of the Lufthansa Group give priority to its graduates to meet their cockpit crewing needs.

BRITISH AIRWAYS TO FUND TRAINING COSTS OF 60 PROSPECTIVE PILOTS AS APPLICATIONS FOR NEW, FULLY-PAID SCHEME GOES LIVE


The national flag carrier's Speedbird Pilot Academy programme will lift the previously prohibitive cost barrier of training to become an airline pilot for up to 60 successful candidates a year - helping to level the playing field and make a flying career a realistic option for all.



It is hoped that by removing the high costs associated with pilot training from the applicant, people from across all communities will be encouraged to apply.
Successful recruits will also have accommodation and food costs covered during their 16-month training period, making it the only airline scheme that removes all associated costs from the individual.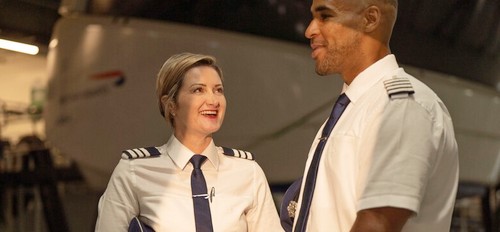 Sean Doyle, British Airways' Chairman and CEO, said: "The Speedbird Pilot Academy will make the ambition of becoming a British Airways pilot a reality for people who'd previously written the option off because of the cost barrier.
"Our aim is to attract the very best talent out there for our future generation of pilots. Whether someone is just leaving school or embarking on a second career they never thought possible, we're levelling the playing field by removing the initial training cost barrier to make a flying career more accessible to a wider range of people and giving everyone an equal chance.
"We fly to more than 200 destinations around the world on a range of aircraft types, providing pilots with an abundance of opportunities and making a career as a British Airways pilot extremely rewarding. This first-in-a-generation initiative will allow anyone to make it a reality."
Applications for the scheme can now be submitted via the airline's careers website, and applicants are being encouraged to apply quickly, as due to the expected unprecedented demand, will close within seven days. Training will begin early next year and upon completion of the course, recruits will land a full-time, salaried pilot position with the airline.
British Airways is working closely with Fantasy Wings, the leading UK organisation for diversity in aviation and a member of the BA Better World Community Fund, to promote the scheme to young people from Black, Asian and Minority Ethnic backgrounds, other communities around the country and young women in the aviation industry.
British Airways' Senior First Officer and former cadet, Hannah Vaughan, 32, described the scheme as 'groundbreaking', and said it was important for the airline to attract the top applicants and remove barriers that may have put people off previously.
She said: "This programme is a real leveller and opens a pilot career to everyone, not just those who can afford the initial training costs.
"I'm really proud to be flying for an airline offering this opportunity and would urge anyone who is interested in a highly rewarding career flying to destinations around the world to apply.
"I know there will be a lot of people who have never thought of being a pilot as a realistic option for them, but this cadet scheme changes that - and might just change your life."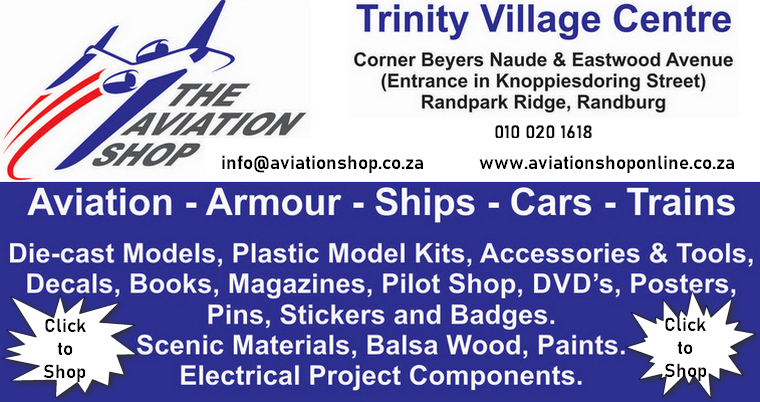 AIR NIUGINI ORDERS THE A220


Air Niugini, the national carrier of Papua New Guinea, has signed a firm order with Airbus for six latest generation single aisle A220-100s under its fleet modernisation programme. In addition, the carrier will acquire three A220-300s and another two A220-100s from third party lessors.



The order was announced at a special event in Port Moresby by Gary Seddon, Acting Chief Executive Officer Air Niugini and Anand Stanley, President Airbus Asia-Pacific, in the presence of the Hon. James Marape, Prime Minister of Papua New Guinea and Hon. William Duma, Minister for State Enterprises.
Combining the longest range, lowest fuel consumption and widest cabin in the 100-150 seat category, the A220 will be operated by Air Niugini across its domestic and regional network. The new fleet will deliver more capacity and greater reliability across the domestic network and enable the carrier to fly from capital Port Moresby to new destinations across the Asia-Pacific region.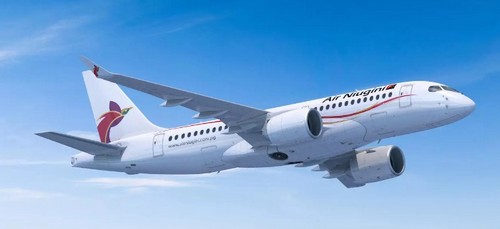 Gary Seddon, Acting Chief Executive Officer of Air Niugini said: "This is a milestone in the history of our national airline that will support the growth of trade and tourism in Papua New Guinea. The new aircraft will offer the highest levels of comfort for our passengers, while also ensuring a significant reduction in fuel consumption and emissions when compared to the aircraft they will replace."
Minister Duma said: "This is a momentous occasion for Air Niugini. Coinciding with the airline's 50th Anniversary, Air Niugini secures six new regional jets that will revolutionise travel for the citizens of Papua New Guinea. I am looking forward to welcoming the 'People's Balus' (the people's plane) to our skies".
Christian Scherer, Airbus Chief Commercial Officer and Head of International, said: "Air Niugini has seen how much more the A220 brings to their airline than the competing product in this space, so much more efficiency, range, comfort and growth potential. We thank Air Niugini for its confidence in Airbus and are committed to offering our full support to the airline as it transitions to its new fleet."
Air Niugini also announced that it has selected a flight planning support system from Airbus subsidiary NAVBLUE for its fleet. Called N-Flight Planning (N-FP), the solution will help the airline optimise on fuel, time and cost to meet operational needs, while ensuring overall safety and compliance.
The A220 is the most modern airliner in its size category, carrying between 100 to 150 passengers on flights of up to 3,450 nautical miles (6,390 km). Depending on cabin configuration, the A220-100 serves the 100-135 seat market, while the larger A220-300 is perfectly tailored for the 120-150 seat market.
The aircraft is powered by Pratt & Whitney's latest-generation GTF™ engines. Offering 25% lower fuel burn and CO2 emissions per seat compared to previous generation aircraft, the A220 also has the largest cabin, seats and windows in its class, ensuring superior comfort.
As with all Airbus aircraft, the A220 is already able to operate with up to 50% Sustainable Aviation Fuel (SAF). Airbus aims for all its aircraft to be capable of operating with 100% SAF by 2030.
As at the end of September, Airbus has received over 800 orders from around 30 customers for the A220, of which more than 280 have been delivered. The A220 is already in successful service with 17 airlines worldwide.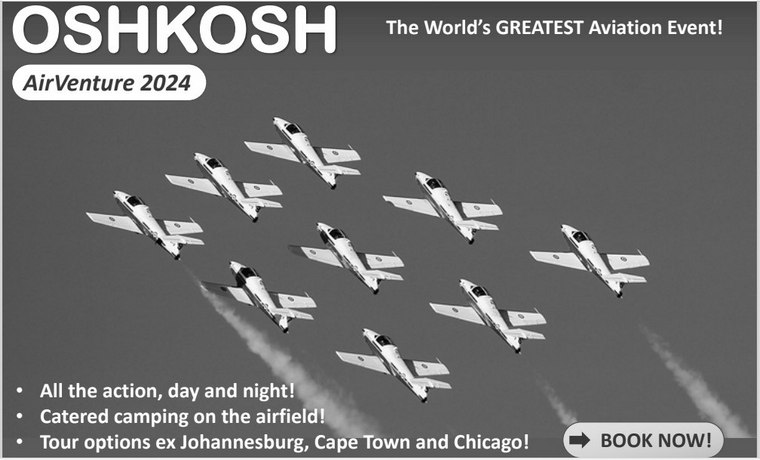 NEW ROLLS-ROYCE ENGINE FOR HYBRID-ELECTRIC FLIGHT COMPLETES SUCCESSFUL FIRST FUEL BURN

A new Rolls-Royce small gas turbine that has been specifically developed to power hybrid-electric flight has successfully completed its first fuel burn. The engine has been designed using novel combustion technology to produce ultra-low emissions and this significant achievement confirms the effectiveness of the compact, power-dense turbine that will be integrated into a light-weight turbogenerator system.


The complete turbogenerator system is being developed for the Advanced Air Mobility (AAM) market. This includes electrical vertical take-off and landing (eVTOL) or electric short take-off and landing (eSTOL) aircraft for Urban Air Mobility (UAM) and commuter aircraft applications up to 19 seats. The gas turbine under test also has potential applications within helicopter, auxiliary power unit (APU) and defence markets.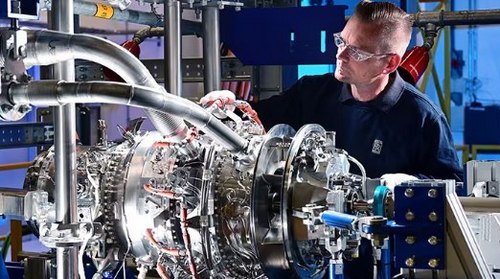 Matheu Parr, Customer Director, Electrical, said: Rolls-Royce is developing all-electric and hybrid-electric power and propulsion systems for the Advanced Air Mobility market. The first fuel burn of our brand-new small gas turbine is a significant leap forward with successful stages throughout the test from light-up to the pull-away of the system.
"This significant achievement follows the fast-paced development time of the new gas turbine from concept freeze to 'pass to test' in under 2 years. The turbogenerator system will enable our customers to extend the routes that electric flight can support and means more passengers will be able to travel further on low and potentially net zero emissions aircraft."
The turbogenerator system will complement Rolls-Royce's electrical propulsion portfolio by delivering an on-board power source with scalable power offerings between 500 kW and 1,200 kW enabling extended range on sustainable aviation fuels and later, as it becomes available, through hydrogen combustion. This will open up new, longer routes than electric battery powered aircraft can support today.
The development of the turbogenerator solution brings together Rolls-Royce's capabilities in designing compact and lightweight high-speed rotating electric machines, and highly efficient gas turbines combined with the expertise to integrate them on a system and platform level.
Test facilities and equipment, comprising 14 subsystems in total, were designed, procured and built - or adapted - by a global team in a record time of just under a year. The test set-up comprises commodity components such as valves and hoses, and bespoke subsystems such as the fuel injection systems, oil and ventilation systems, engine mount and water brake that were tailored to the specific test requirements for this new technology.
The first tests helped the team to develop highly relevant knowledge and generate real data to verify key technical attributes of the design. This will allow for design adaptations for the next set of testing, ultimately pushing towards the maturity of a certified engine with world-class performance for this new market segment.
Matheu added: With this achievement we have proven we can apply our expertise to novel designs and are able to test them on a very quick timescale. This capability will help Rolls-Royce to deliver the products that will help us on our path to net zero within the ambitious industry timelines of the Advanced Air Mobility market."
The turbogenerator can be used in serial or parallel hybrid applications. It is well suited to recharge batteries as well as provide energy to electrical propulsion units directly and therefore enables aircraft to switch between power sources in flight. The research and development of this technology is being partially funded by the German Ministry for Economic Affairs and Climate Action.
Rolls-Royce is developing complete power and propulsion systems for all-electric and hybrid-electric applications. Our portfolio features the latest technology, from power generation and energy storage via power electronics and control systems to electric motors.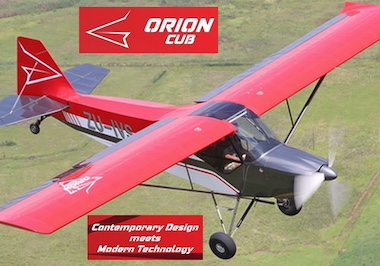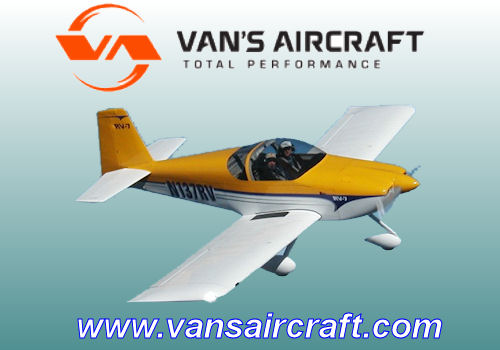 BOMBARDIER REPORTS IMPRESSIVE GROWTH IN REVENUES AND OPERATING PROFITABILITY IN THIRD QUARTER 2023

Bombardier (BBD.B TO) reported solid financial results for the third quarter 2023, reflecting continued progress towards reaching its 2023 targets on all guided metrics.

"Bombardier's third quarter results are nothing short of impressive, whether you look at margins, cash generation, overall revenues, order activity and more," said Éric Martel, President and Chief Executive Officer, Bombardier.
"When we reshaped Bombardier, we set out to build a resilient business that performs in any marketplace. Today, our results demonstrate we are there," added Martel. "Quarter after quarter, Bombardier has delivered convincing results and we are well on our way to meet 2023 deliveries target and further increase delivery output in the future."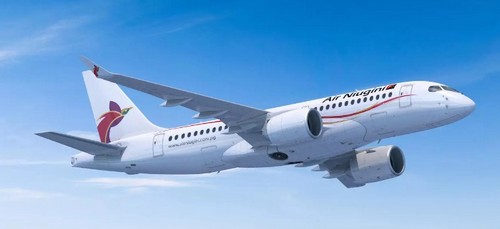 Bombardier reported a revenue of $1.9 billion in the third quarter 2023, an impressive 28% year-over-year increase, fueled primarily by strong aircraft sales and aftermarket growth. The company delivered 31 aircraft in the third quarter 2023, up six aircraft compared to the same quarter last year, bringing it to a total of 82 deliveries for the year. This included the delivery of the 150thGlobal 7500 aircraft, the industry flagship that continues to impress and contribute to improved margins for the company. The backlog(4) remains strong at $14.7 billion, and the continued healthy demand resulted in a unit book-to-bill(5) of 1.1 for the quarter. Overall, the company is on track to reach its guidance(1) on deliveries for the year.
Revenues from Bombardier's aftermarket business continued on their positive trajectory in the third quarter 2023 and grew 11% year-over-year to $414 million. The company has been reaping benefits from the significant expansion of its service centre footprint in 2022 and remains focused on increasing its share of this growing market.
The 36% year-over-year increase in adjusted EBITDA(2) on the back of more deliveries in the third quarter 2023 and a growing aftermarket also contributed to $80 million in free cash flow(2)(6) the company generated in this quarter, in line with expectations(1) to reach more than $250 million by the end of 2023.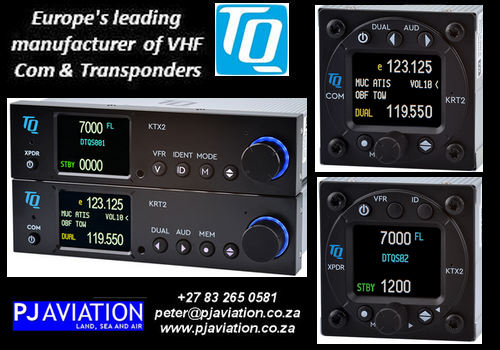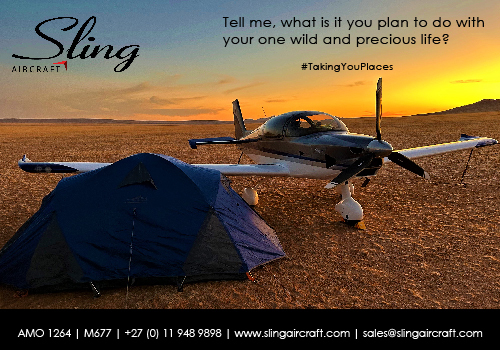 TULSA INTERNATIONAL AIRPORT PARTNERS WITH AIRA APP TO PROVIDE FREE VISUAL INTERPRETING SERVICES TO PASSENGERS WHO ARE BLIND OR HAVE LOW VISION

Tulsa International Airport (TUL) passengers who are blind or have low vision (BLV) now have free access to the Aira app, which is a visual interpreting service that acts as an assistant to help users navigate their environments and answer their questions. Aira customers are able to use this service anywhere for a fee, but users won't have to pay while in the terminal.


Several other airports also partner with Aira including, Dallas Love Field Airport (DAL), St. Louis Lambert International Airport (STL), Los Angeles International Airport (LAX), Charlotte Douglas International Airport (CLT), Orlando International Airport (MCO), Phoenix Sky Harbor International Airport (PHX) and Port Authority of NY & NJ (LGA, JFK, EWR). In addition to these airports, Aira has similar affiliations with Tulsa Transit, and every Target, Starbucks and Bank of America location. Visit their site to see a full list of Aira Access Partners.
"Partnering with Tulsa International Airport to offer Aira services is a testament to their commitment to enhancing accessibility and inclusivity," said Troy Otillio, CEO of Aira. "Together, we're breaking barriers and empowering travelers who may be blind or have low vision to navigate and experience the airport with independence."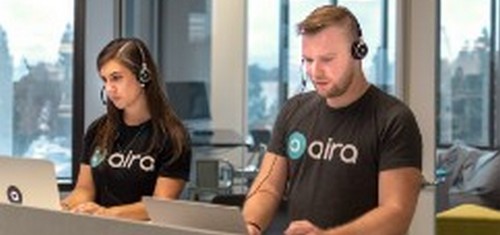 "Improving access to air travel is a passion of ours, and we believe this service will make flying easier for passengers who are blind or have low vision," said Bryan Crook, Director of Customer Experience at Tulsa International Airport. "We are grateful to be working with Aira since they are the experts in this space."
The American Foundation for the Blind (AFB) has the most up-to-date census data on the BLV community. For Oklahomans between the ages of 18-74, there are roughly 93,000 individuals with some form of low vision or blindness. According to data provided by airlines that operate out of Tulsa International Airport, there were over 500 people in 2022 who reported that they are blind or have low vision and requested assistance at TUL.
About Aira: Aira is a commercially embraced solution that connects blind and low vision individuals with certified Visual Interpreters, delivering a secure and reliable service. Our 24/7, globally accessible on-demand platform is empowered by a proprietary dashboard seamlessly integrated with your mobile app. By simply using your smartphone's camera and our app, a highly-trained Visual Interpreter will be at your side, providing comprehensive visual interpretation of your environment. From vivid descriptions to reading, from clear explanations to expert navigation, they're here to assist you with whatever you need, all in a safe and secure manner. Visit www.aira.io for more information.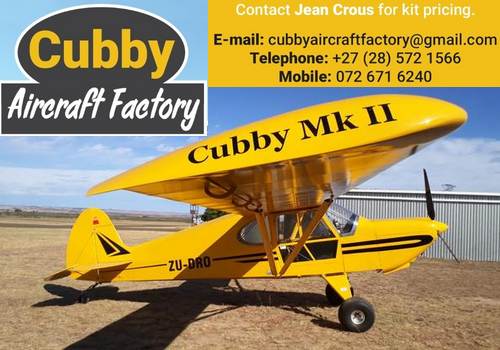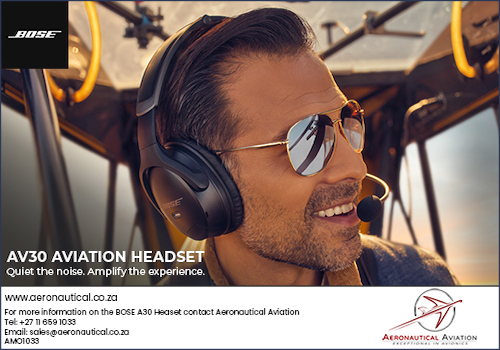 POSITIVE THIRD QUARTER FOR KLM DESPITE FACING CHALLENGES


In the third quarter of 2023, KLM generated operational profits of €539 million against a turnover of €3.425 billion. This represents an increase in comparison with last year's figures. Although the total number of flights operated worldwide has yet to reach pre-Covid levels, people are still keen to travel by air. Combined, these factors led to positive results.


In comparison with pre-Covid figures, capacity reached nearly 90% as a result of labour market scarcity and protracted delivery times for aircraft components.
KLM welcomed 8.4 million passengers on board during the third quarter, which includes the summer holiday season. Similarly, Transavia carried around 2.9 million travellers.

"We achieved favourable financial figures for the third quarter because our customers are keen to travel. However, the first nine months of the year were not without a fair share of hurdles. Ongoing problems with the delivery times of parts worldwide and the still-tight labour market mean that we cannot solve the bottlenecks that arose during corona as quickly as we would have liked. What's more, uncertainties are now threatening the future of Schiphol and Dutch aviation. We're maintaining course at KLM. We will be operating cleaner, quieter and more efficient flights and therefore placed a billion-dollar order with Airbus in September for brand-new A350s to replace the older aircraft in our fleet. We stand for a well-connected Netherlands and continue to invest in achieving this objective, which enjoys commitment from everyone at KLM. We also need clear and stable government policy to support this. Marjan Rintel - CEO
Operational profits amounted to €668 million for the first nine months of the year against a turnover of €9.058 billion. During the same period in 2022, operational profits amounted to €708 million (including €138 million under the governmental emergency job-retention scheme - NOW) against a turnover of €7.921 billion.
Cargo demand dropped following its peak during the pandemic. Engineering & Maintenance is still experiencing worldwide supply chain problems, but is performing in line with expectations. Transavia performed very well during summer, serving to offset losses caused by fleet problems earlier this year."
"We must remain cautious. Pressing geopolitical tensions, signs of recession in the cargo market and rising oil prices make it necessary to focus on cost control and increased efficiency. At the same time, investments are necessary in order to achieve our objective of operating cleaner, quieter and more efficient flights. For this reason, we've initiated a programme aimed at achieving a structural, annual improvement of €700 million in terms of margins. We will be cutting costs and working more efficiently and effectively to achieve this." Erik Swelheim - CFO KLM"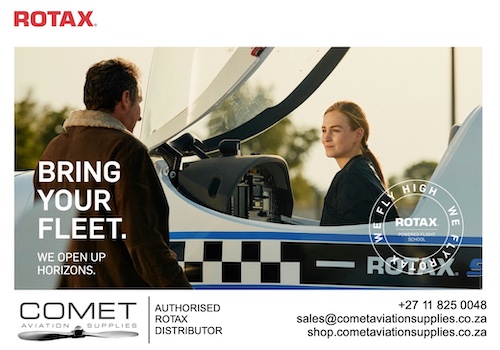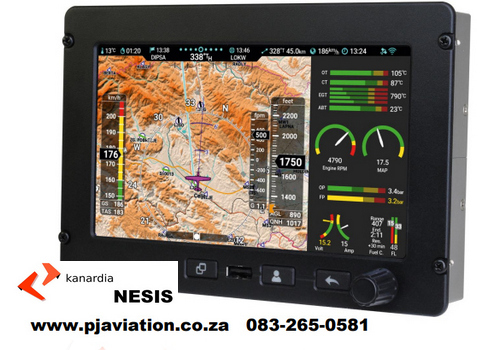 Spain, Madrid-Barajas Adolfo Suárez Airport: A Ryanair Boeing 737-800 (9H-QCI) operated by Malta Air, and Air Europa flight UX83, a Boeing 787-8 (EC-NXA) were involved in a ground contact incident at the holding point of runway 14R. The Boeing 737-800 was taxiing for departure to BLQ and struck with its right winglet the Boeing 787-8 that about to depart to SSA. Both aircraft returned to the apron.
USA, Boston-Logan International Airport, MA: United Airlines Boeing 737-924ER, sustained a tail strike upon take off from runway 09 at Boston-Logan International Airport, MA (BOS). The flight returned for a safe landing, 25 minutes after take-off. There were no personal injuries.
Russia, North of Vilyuisk: A Yakutia airline Boeing-737, which took off from Yakutsk to Moscow, returned to the airport of departure due to an identified malfunction - unstable operation of the autopilot. There are 128 people on board. The plane landed safely at the Yakutsk airport, the aircraft was not damaged, and there were no casualties.
France, Paris-Orly Airport: A Corsair Airbus A330-343E, intended to perform flight CRL894 to Felix Houphouet Boigny Airport (ABJ/DIAP), Abidjan, Ivory Coast, hit a mobile aircraft stair with the left engine nacelle when being towed at Paris-Orly Airport (ORY/LFPO). The empty aircraft received minor damage and the flight was cancelled.

Douglas DC3 Dakota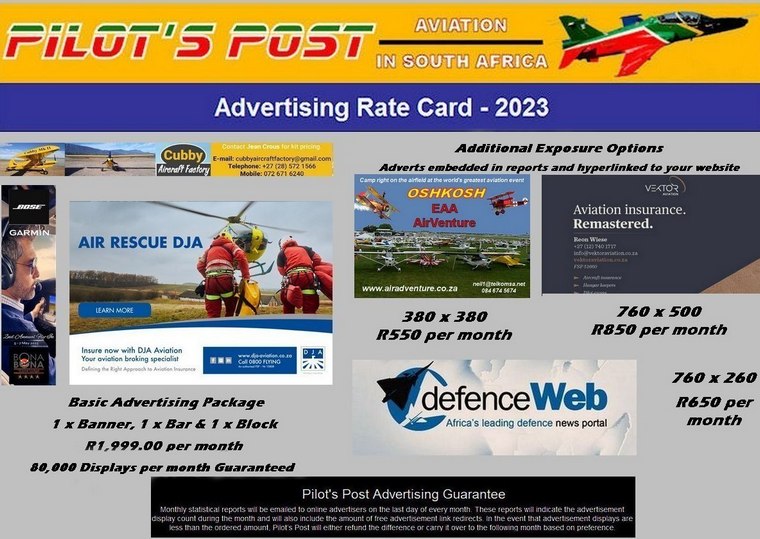 Google Banner Ad